I love my job, I love capturing emotion, I love capturing history, and I love capturing it for friends. We are privileged to be able to have a job in which almost every one of our clients become our dear friends throughout the process of documenting their love story. Matthew and Nadya is no exception to that rule.
Having already spent quite a bit of time hanging out with Matthew and Nadya as well as shooting their engagement session, I was truly excited when the day of their wedding came around so that I could show my good friends my vision of their wedding day, and of their love story.
We started the day out with Nadya's preparation at the Holiday Inn in Laguna Beach on Coast Highway. We couldn't have asked for a more perfect day, especially considering that Laguna Beach is so often completely doused in fog.
Beauty and love is always in the details which is why details play such an important part of our photography. Nadya's dress had gorgeous ornamental flowers and her shoes were simple and elegant.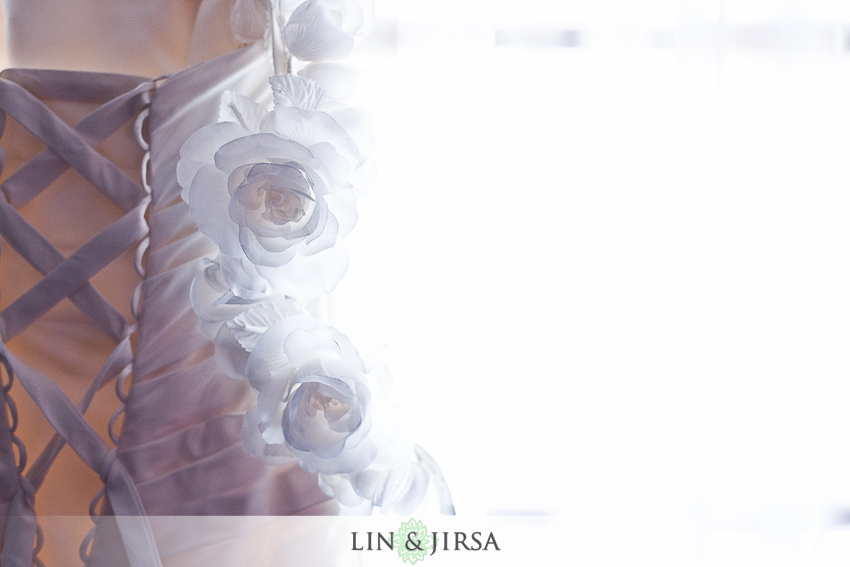 Whenever I see wonderful candid photojournalism, I always think of the old photography adage, "F8 and Be There." While today we shoot with much faster lenses, the adage holds true in that so much of a photojournalists job is just to know your camera, and be in the right place at the right time to catch beautiful expressions and moments like the one below.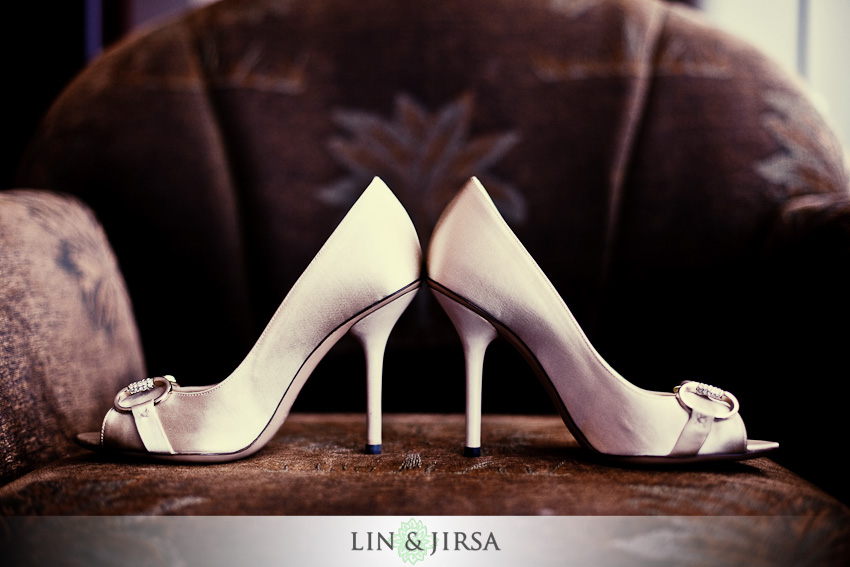 The ceremony took place at Laguna Village which sits right above the water in Laguna Beach. It is a simple, yet beautiful wedding venue with an amazing view.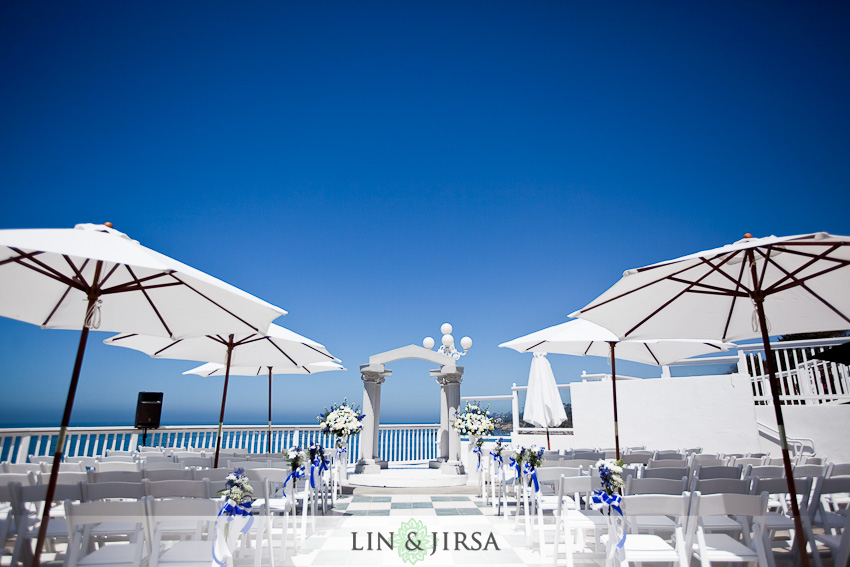 Nothing like a little fish-eye to show the grandness of the entire scene. Here you can plainly see how close Laguna Village sits to the beach. It's quite breathtaking.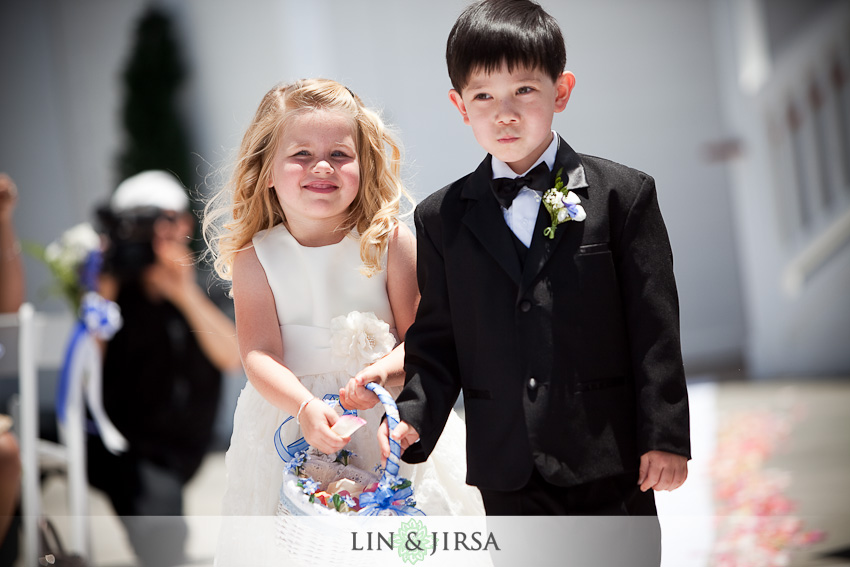 "F2.8 and Be There" =)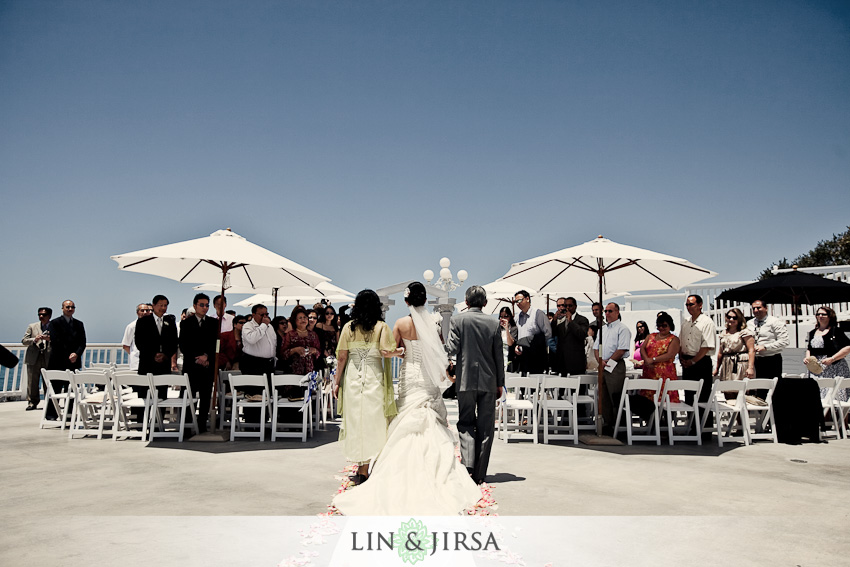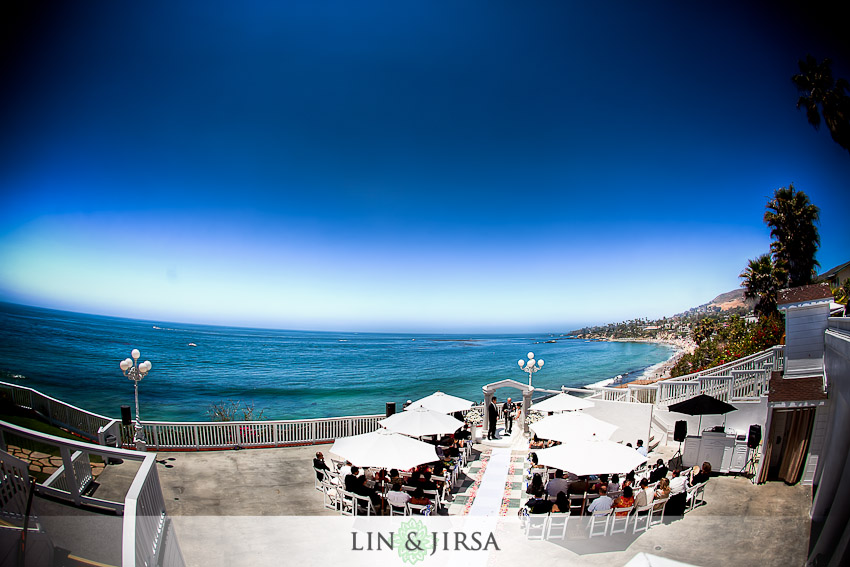 The guys were taking their last chance of giving Nadya a bit of love before giving her off to Matthew forever. It looks like she didn't mind too much =)
This shot was taken by our second shooter Max, who did a fabulous job.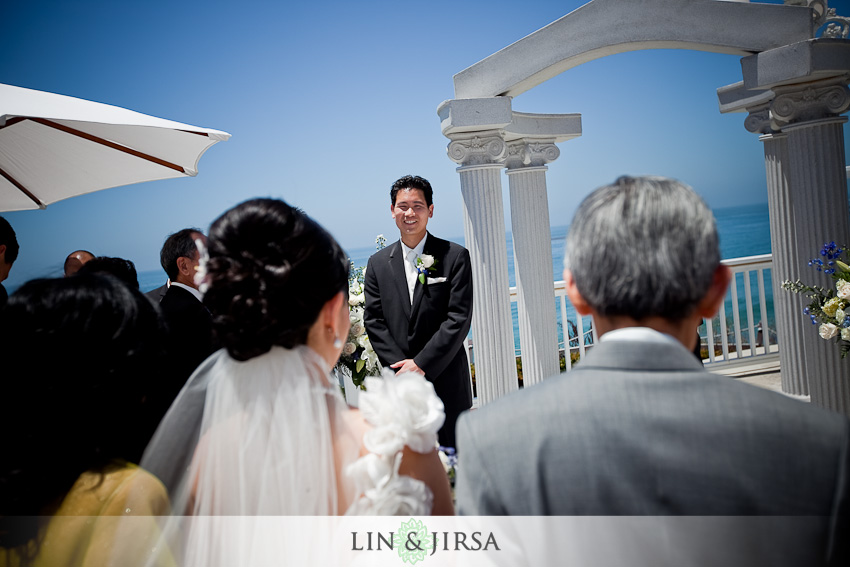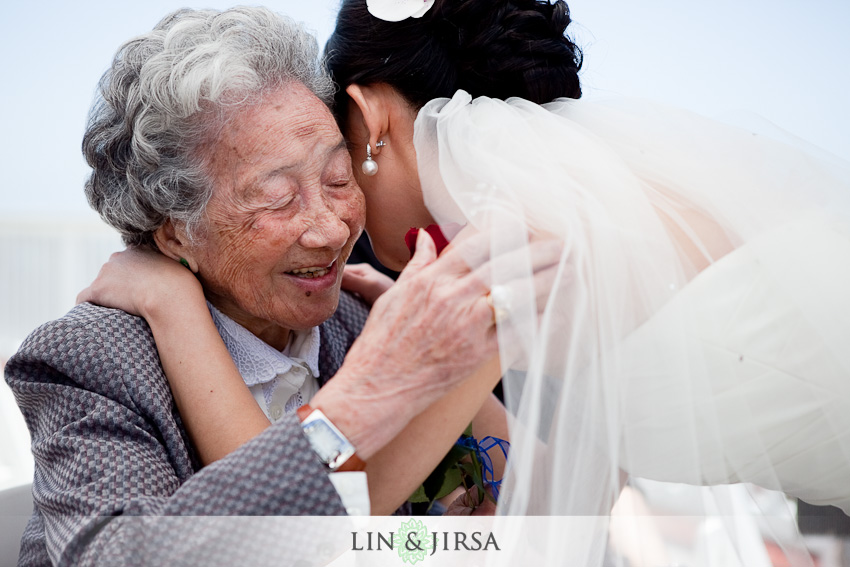 Location: Laguna Village, Laguna Beach, CA
If you are interested in booking Lin and Jirsa Photography to shoot your wedding or event, please visit our Contact Page or call our studio manager at 714.323.5536