Around a week ago, we had a chance to head up the Mondrian Hotel in Hollywood, CA to shoot the bachelorette party of our friend Farnaz, who we met at Fariba's wedding. Farnaz is actually Fariba's cousin, and as you can see from the images, beautiful features run in the family. We had a blast the the party, where 20+ of Farnaz's closest female friends and family gathered to celebrate.  Her friends and family arrived early to decorate the room with all sorts of fun, cute, and sentimental decorations, from childhood pictures, to risque cakes, straws and other paraphernalia.  We hope you enjoy the images, and the rest should be done very soon!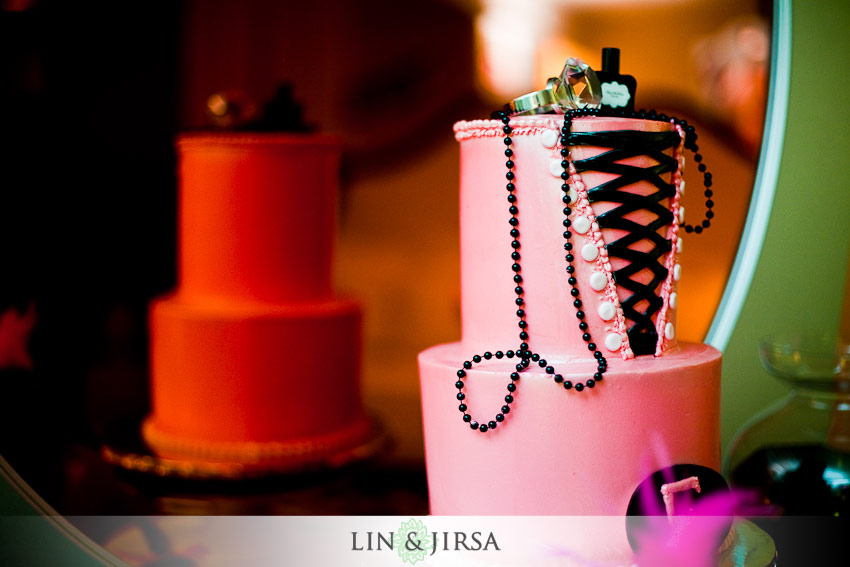 Here's our beautiful bachelorette in front her unique cake in one of the suites at the Mondrian Hotel.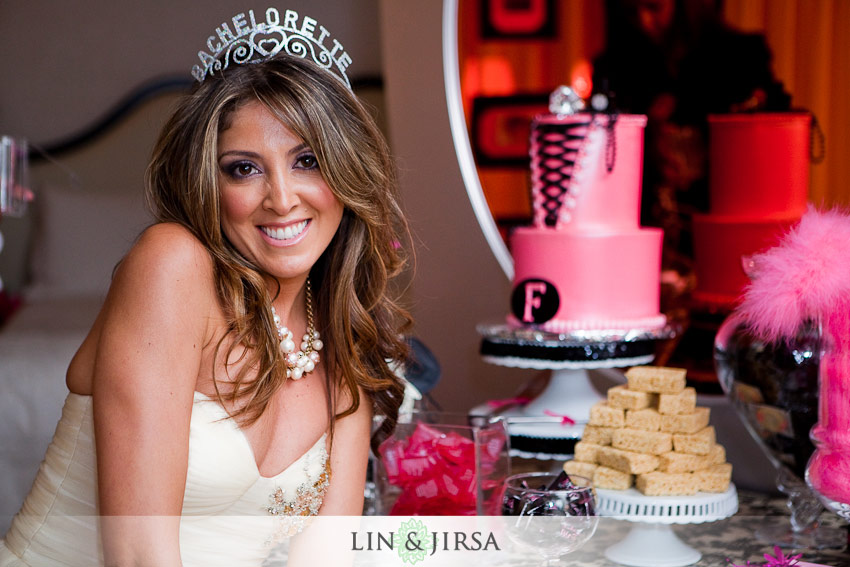 Our bachelorette's friends had a little fun with her, as she sat on the bed surrounded by her gifts.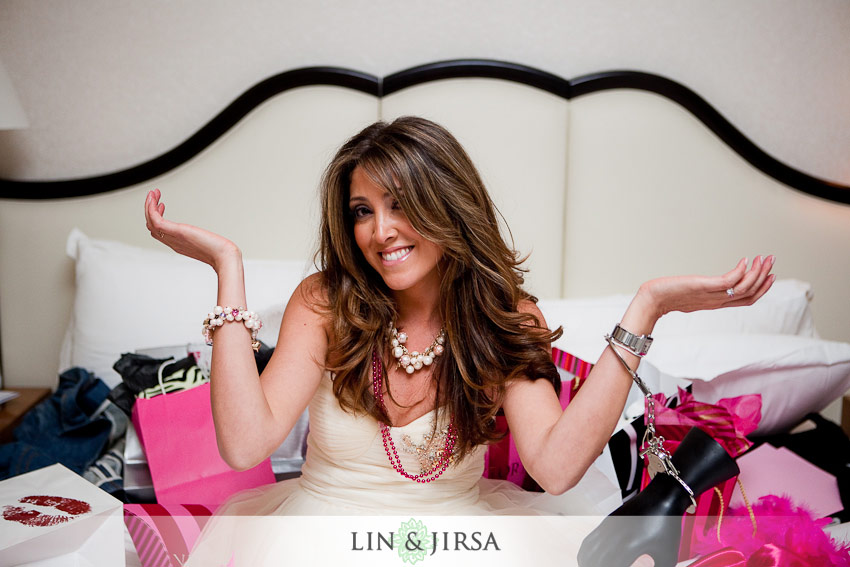 And our bachlorette jumped and played around on her bed full of presents for a few shots.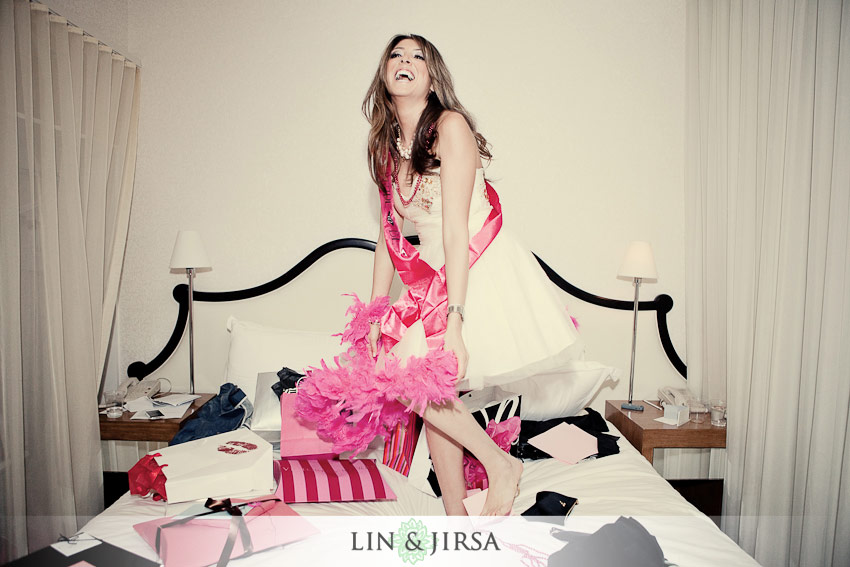 Leave it up to the cousin to blindfold the bachelorette.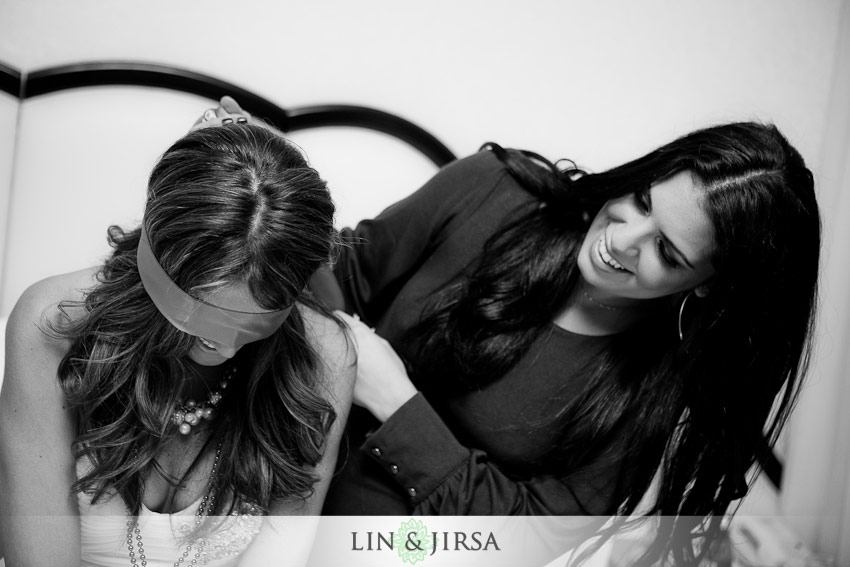 And here's our bachelorette lacing up her shoes after jumping around on the bed.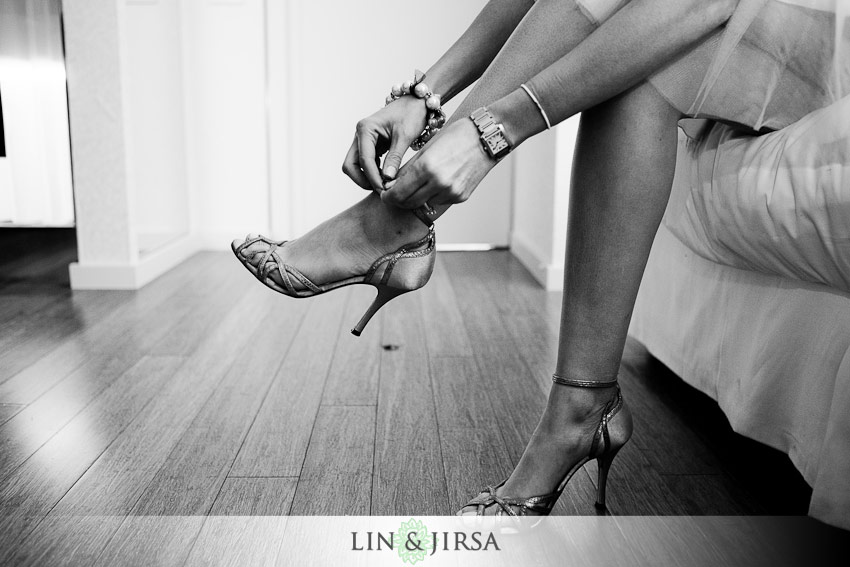 Her fiance stopped by the Mondrian for a quick visit.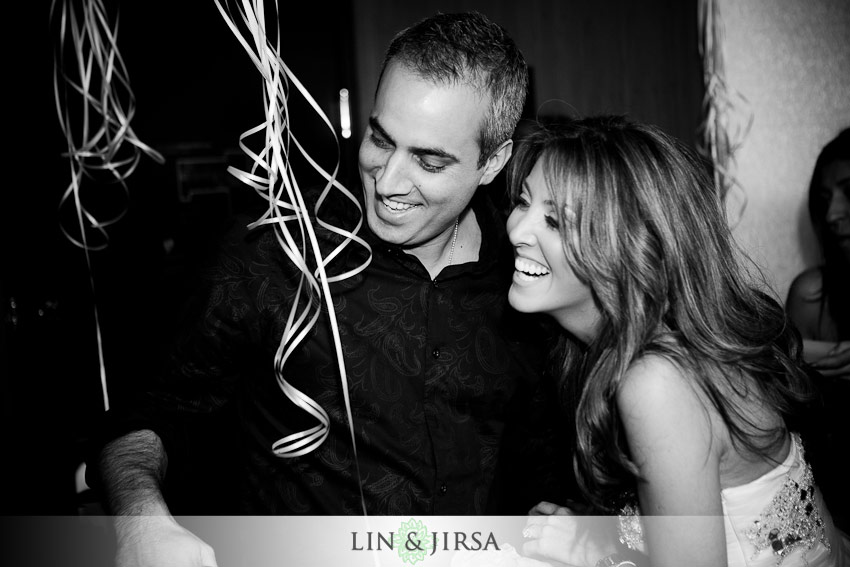 Here's Fariba, one of the brides we shot previously at the Huntington Beach Hilton, having a great time at the bachelorette party at the Mondrian.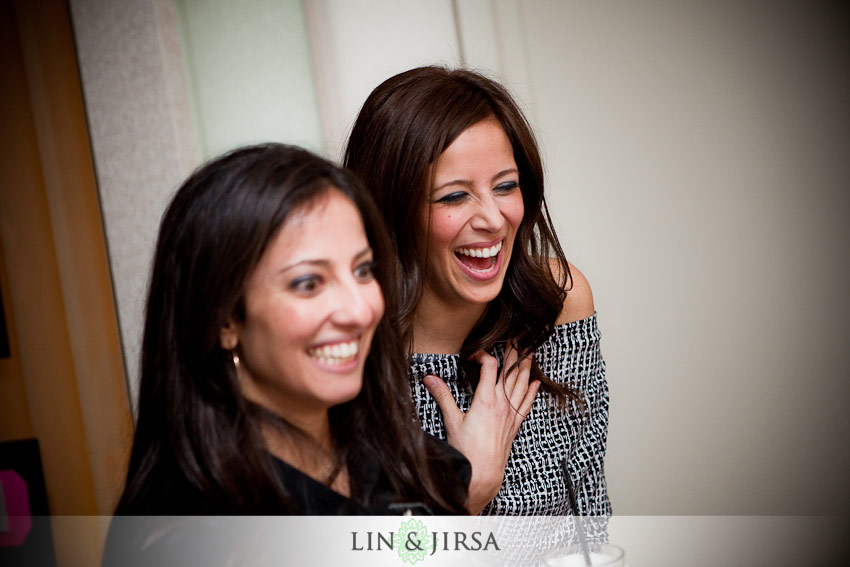 All of her guests were all smiles at the bachelorette party, as they talked, drank, and had a great time.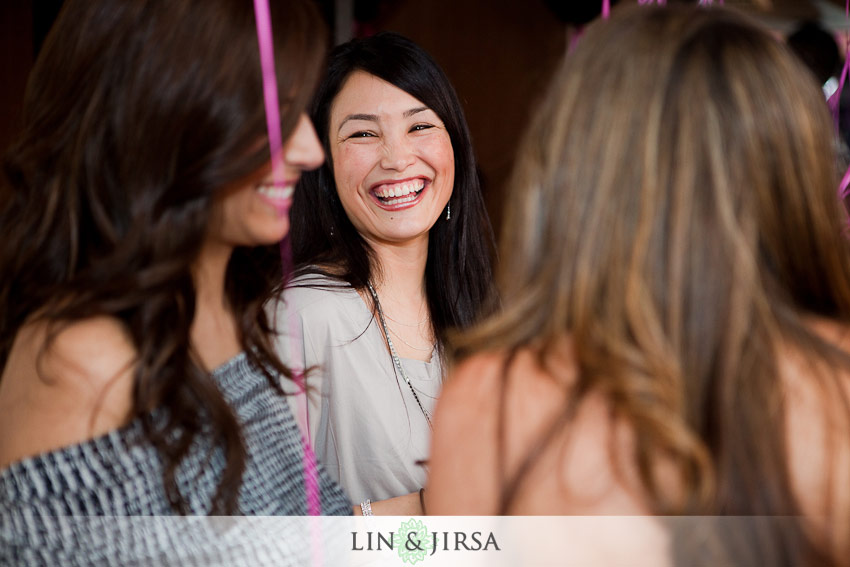 We also made sure we caught a series of portraits of our bride-to-be throughout the night.
The modern and stylish decor of the Mondrian Suite made great backdrops for our portraits.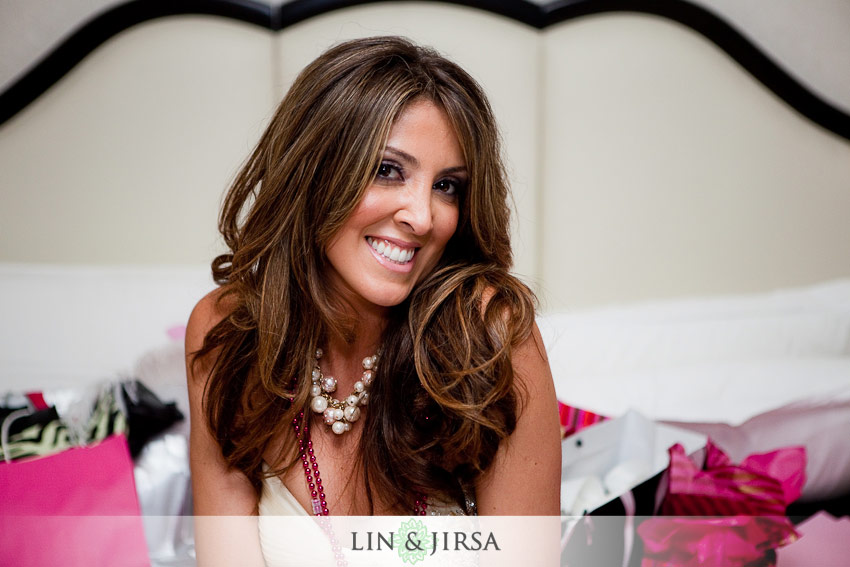 Address: 8440 Sunset Boulevard, Los Angeles, CA‎ – (323) 650-8999‎
If you are interested in booking Lin and Jirsa Photography, visit our Contact Page or call our studio at 310.993.5619
Article written by Lin and Jirsa Photography authors of SLR Lounge and Lin and Jirsa Blog Los Angeles & Orange County Wedding Photographers