The Mountain Winery, up in the hills of Saratoga, CA makes a great, intimate reception venue. Most of the main events are covered in the slideshow in the posts above, so I'll just go a few of my favorite shots from the Mountain Winery reception hall.  The first image is of the concert hall at the Mountain Winery, right outside of the reception venue.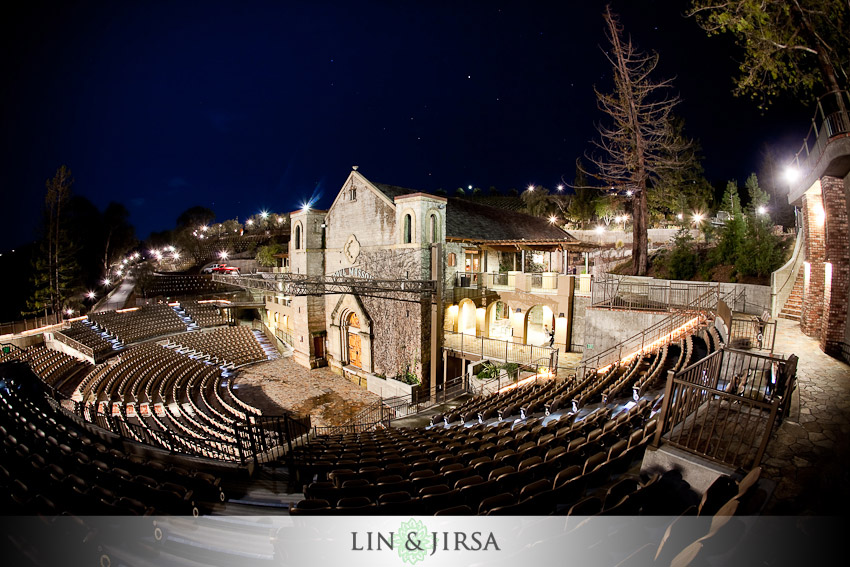 The inside of the Mountain Winery reception hall in Saratoga, CA was beautifully decorated.  The ambiance of a classic winery, with the concrete walls and wooden ceilings created a great environment to celebrate Andy and Linh's marriage.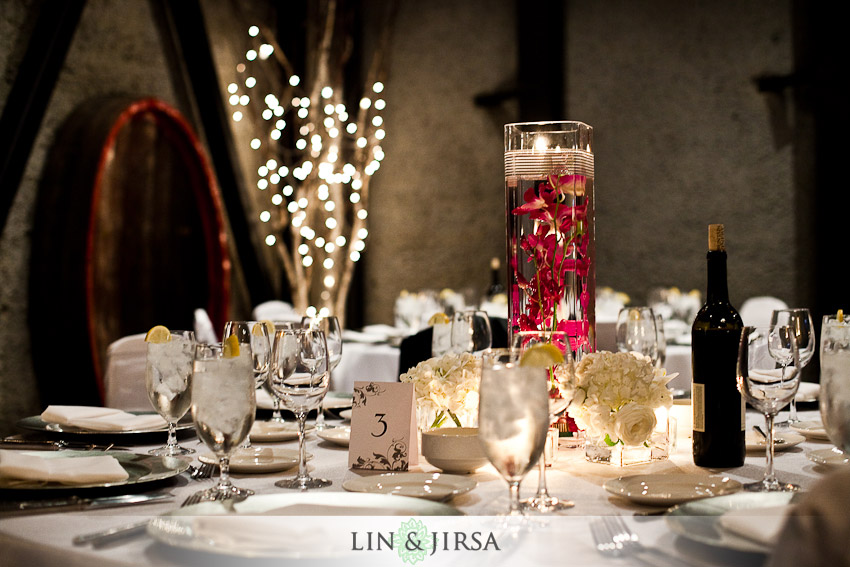 The girl in this picture is my friend Angela, letting loose on the dance floor of the Mountain Winery dance floor.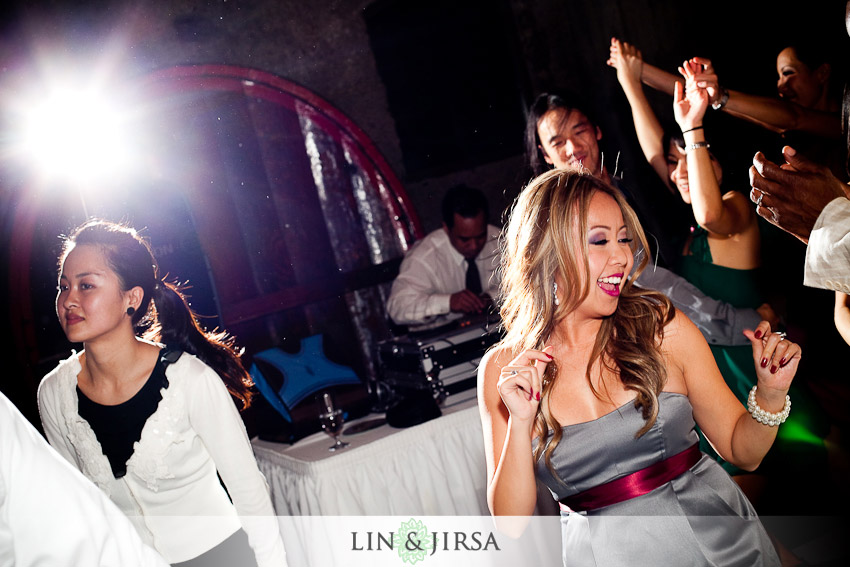 Another Mountain Winery wedding dance floor shot, with the flare lighting up the dark room.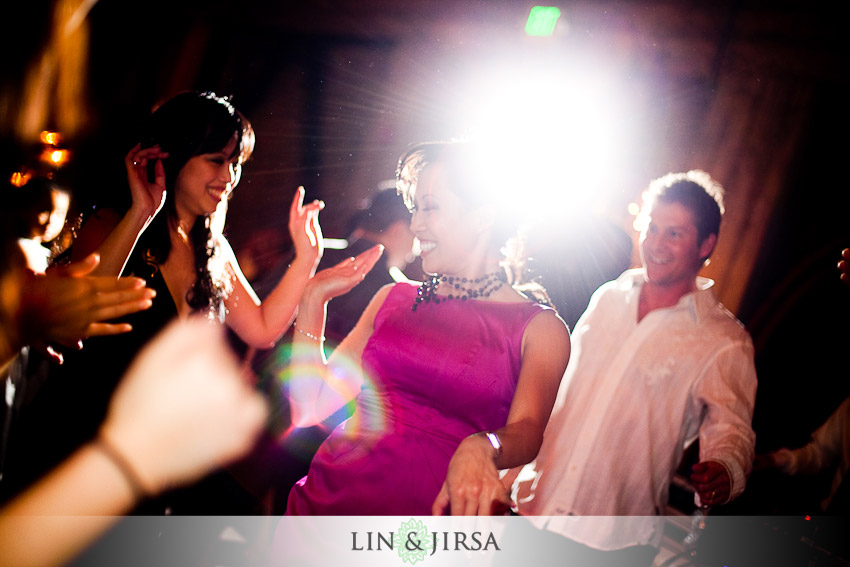 The dark Mountain Winery reception hall was dimly lit by small lights, which make great backdrops for ring shots.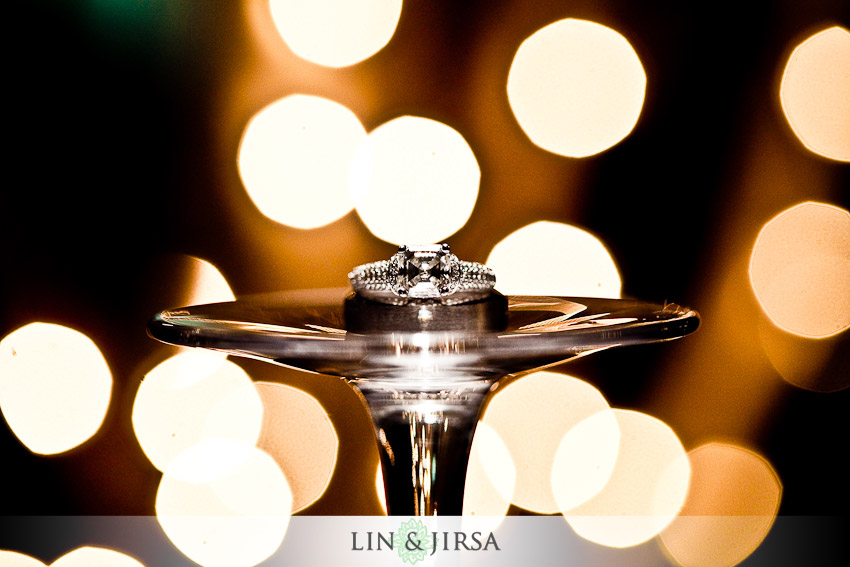 We had a chance to sneak out during the reception a capture some shots of the full moon over the Saratoga sky.  This is one of my favorite shots of the wedding.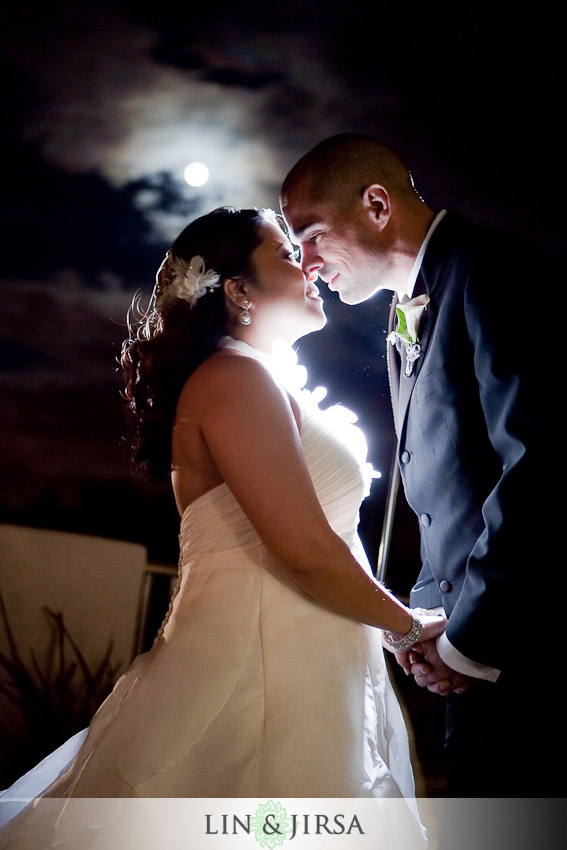 Location: Mountain Winery Saratoga, CA 95070
If you are interested in booking Lin and Jirsa Photography, visit our Contact Page or call our studio at 310.993.5619
Article written by Lin and Jirsa Photography authors of SLR Lounge and Lin and Jirsa Blog Los Angeles & Orange County Wedding Photographers