50's Inspired Wedding Portrait Stylized Shoot | Raeshae & Heath
Without challenge, we can never reach a true point of success. The true magic of a stylized shoot lies in a collaboration of truly talented artists coming together to conceptualize a cohesive idea and then executing every painstaking detail.
We ventured out to Palm Springs for this Wedding Portrait Stylized Shoot inspired by 50's legends such as James Dean and Marilyn Monroe.
Be sure to follow us on our Facebook Page for updates and the latest with LJP!
Moments like these are my chances to play, to create new techniques and images for the studio. Conceptual shoots are so unique in that we, as artists, are allowed to unravel possible outcomes in our mind and perfect it by making realistic adjustments in real time.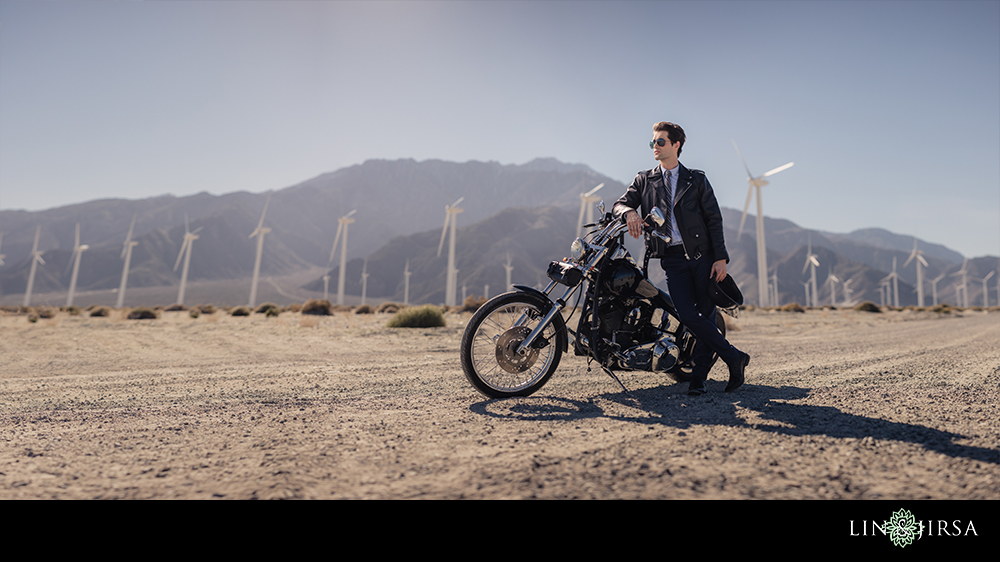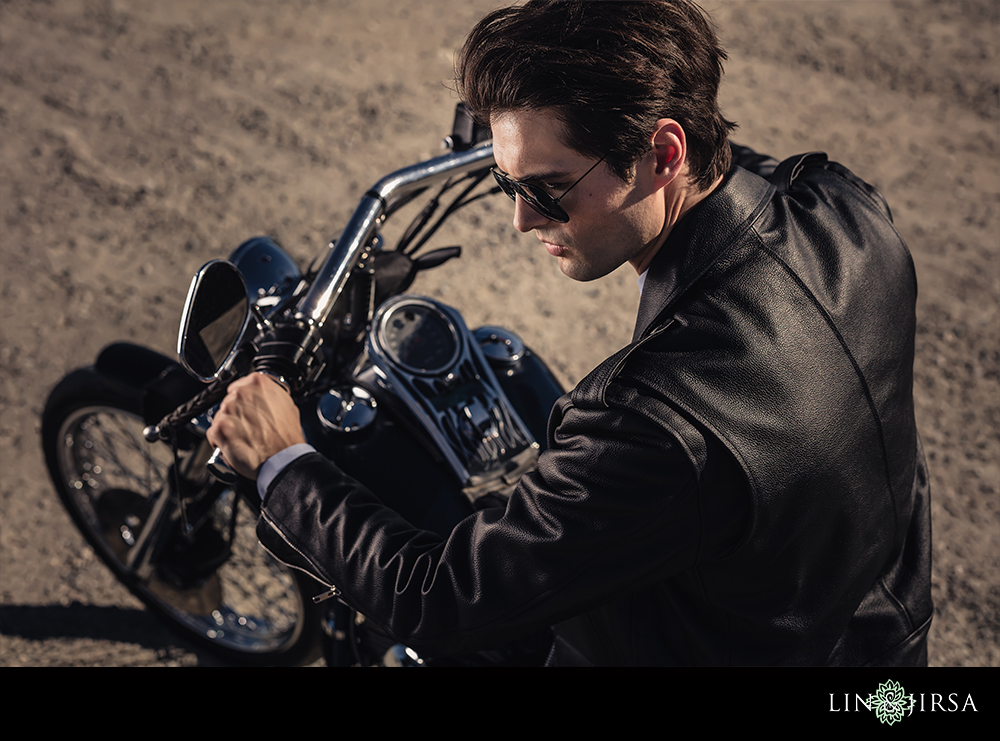 James Dean embodied a clean-cut, rugged, male – all attributes that created his heroic allure. Placing Heath on this vintage motorcycle was the perfect way to pay homage to the late & great James Dean.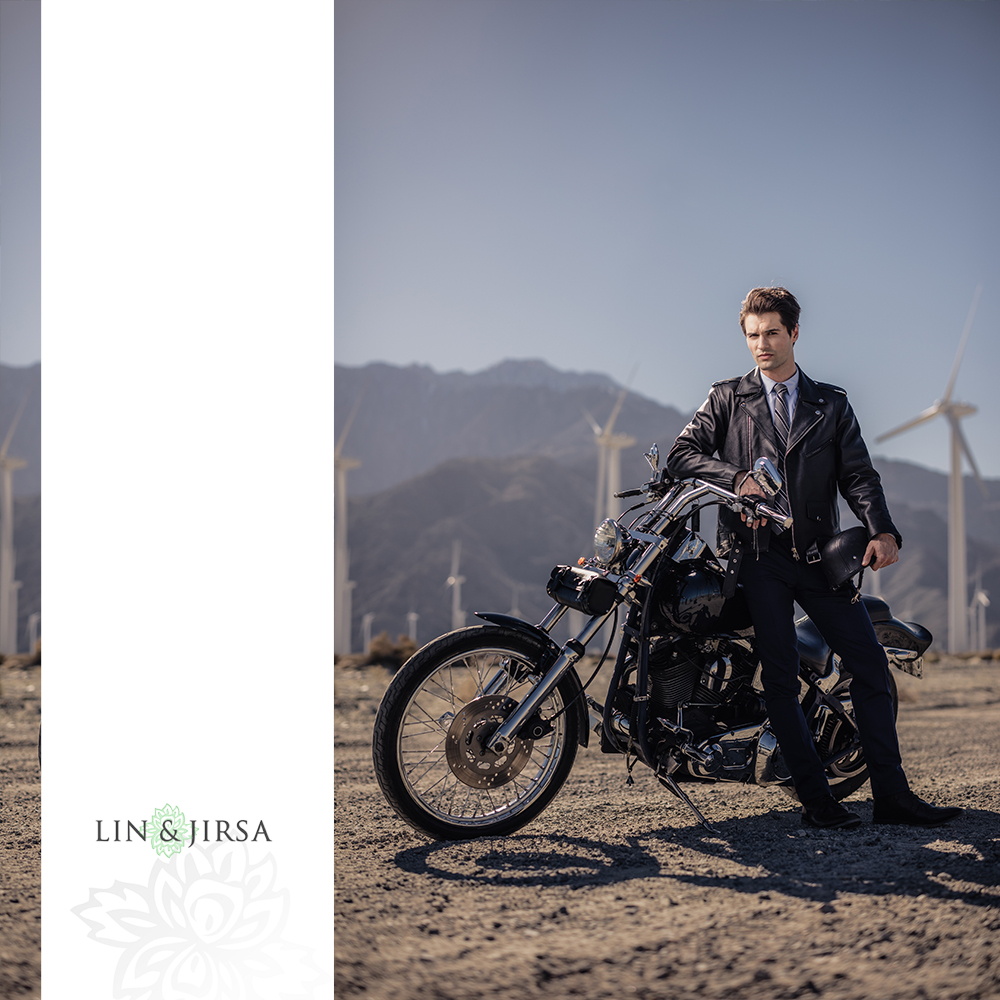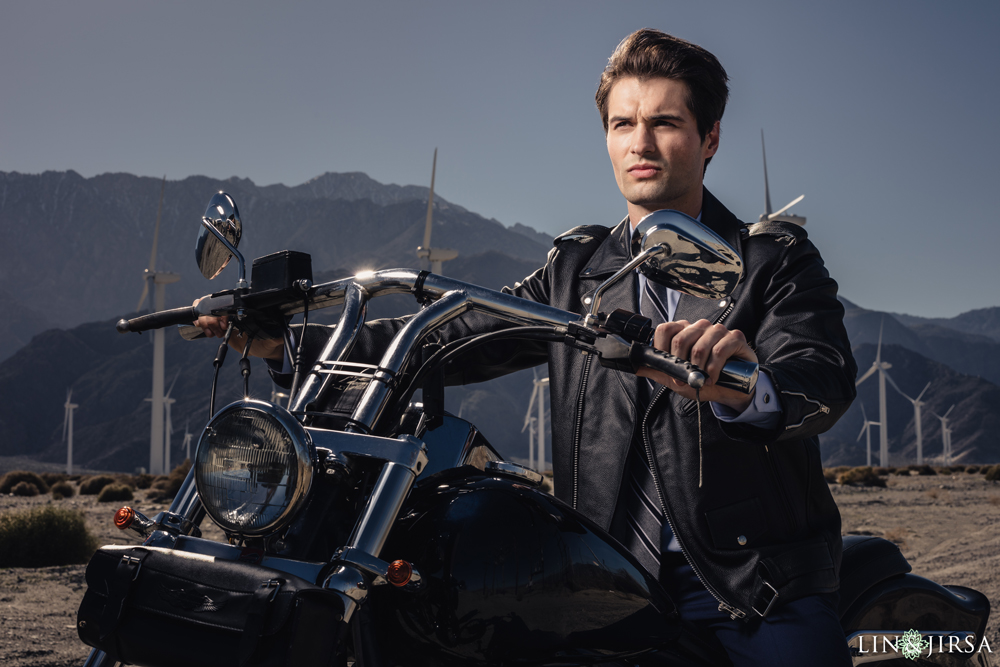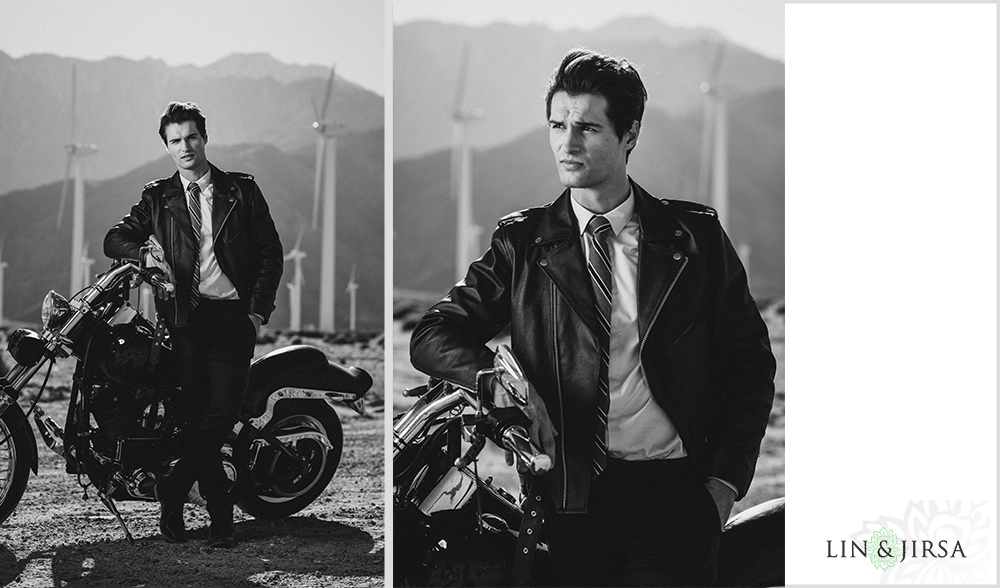 Raeshae was a true vision – sporting that quintessential 50's red lip and decked out in a Mary Me Bridal two-piece wedding dress. We kept her look simple yet sophisticated, an ideal that was embodied by many female actresses in the 50's such as Marilyn Monroe, Grace Kelly, and Audrey Hepburn.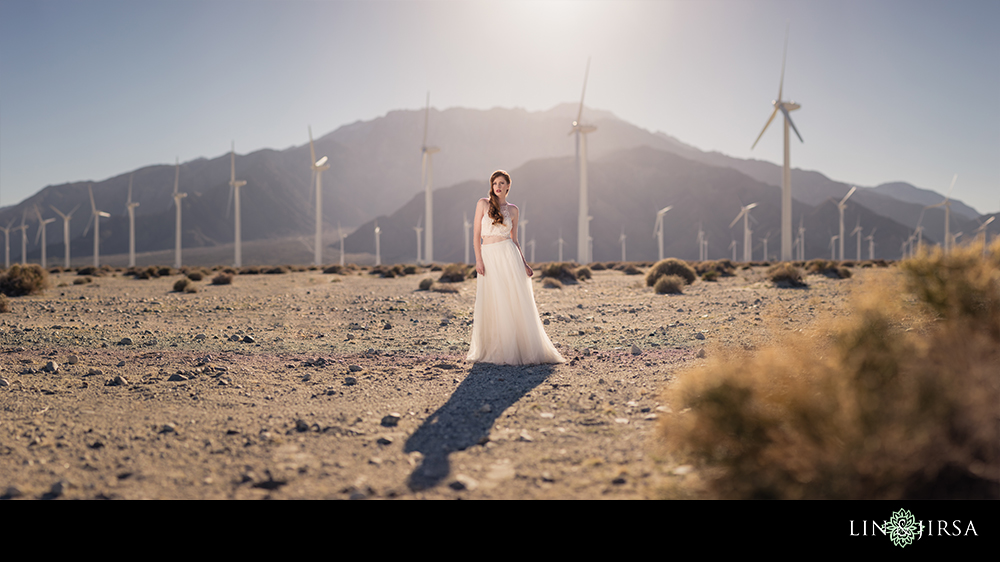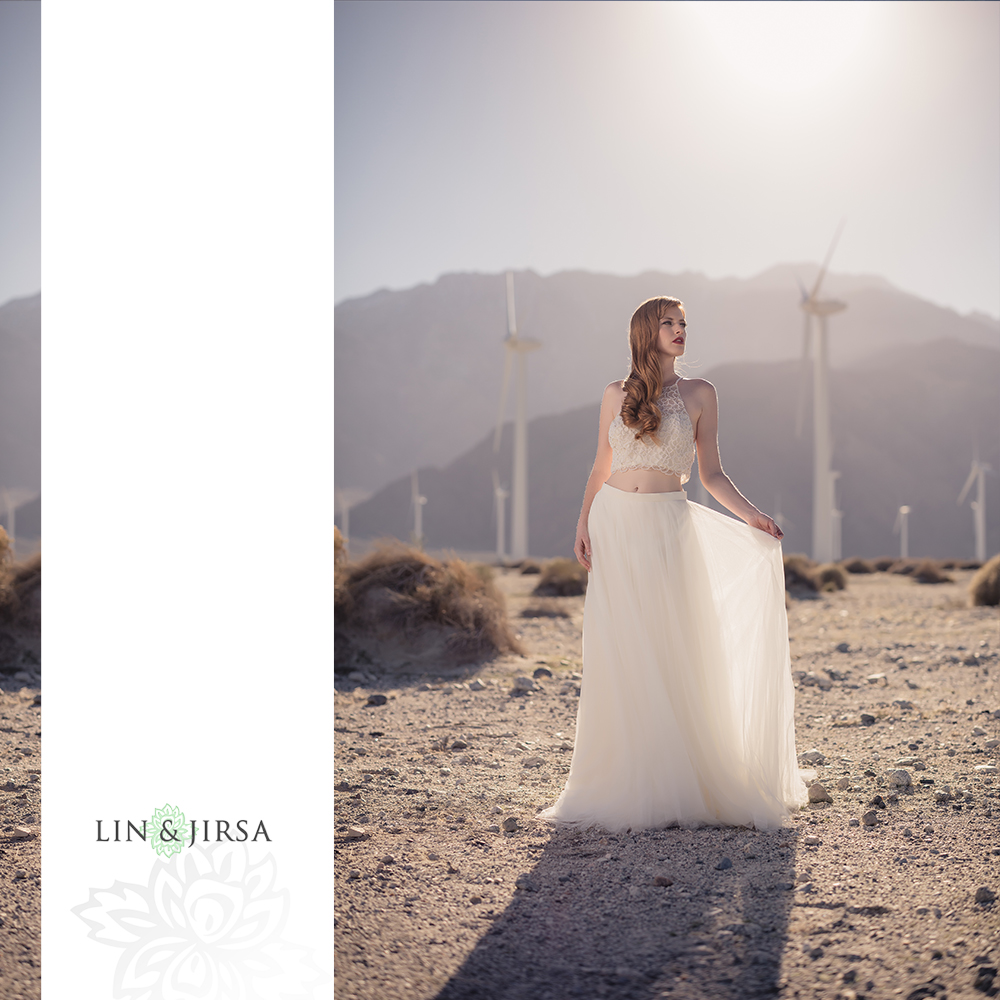 The most significant planning step for stylized shoots is making sure that all components work cohesively together – starting from the theme of the shoot down to the detailed execution of each element. Having brilliant artists like Amanda Bond & Mary Me Bridal facilitated this process and made it so much more rewarding to see a vision come to reality.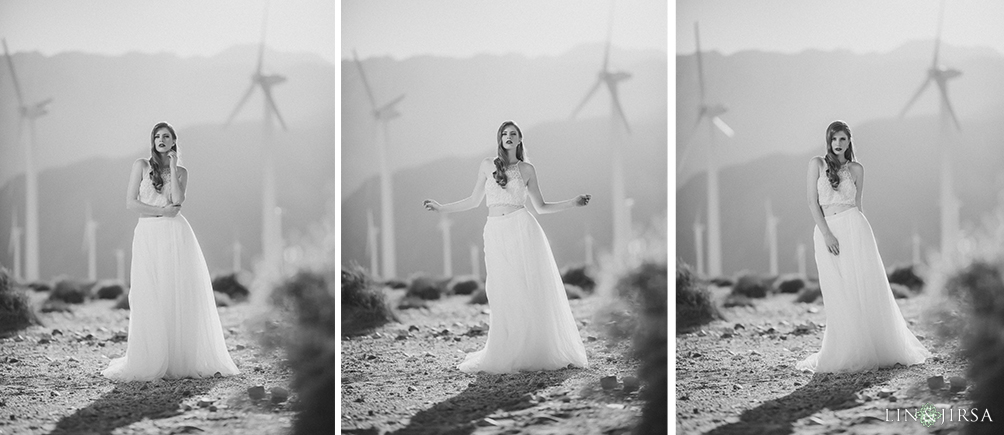 To create this shot we used the Profoto B2 via High-Speed Sync, paired with the Canon 5DS and a Carl Zeiss Otus 55 – and it is clearly self-explanatory how amazing that threesome truly is.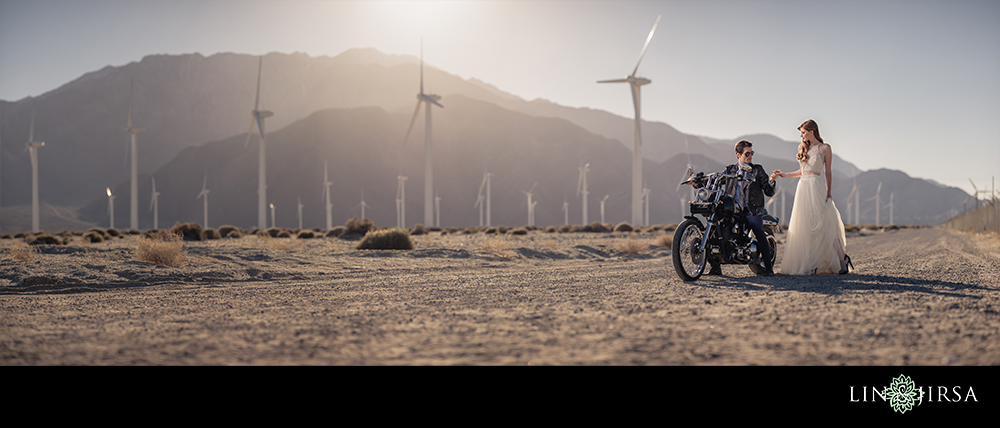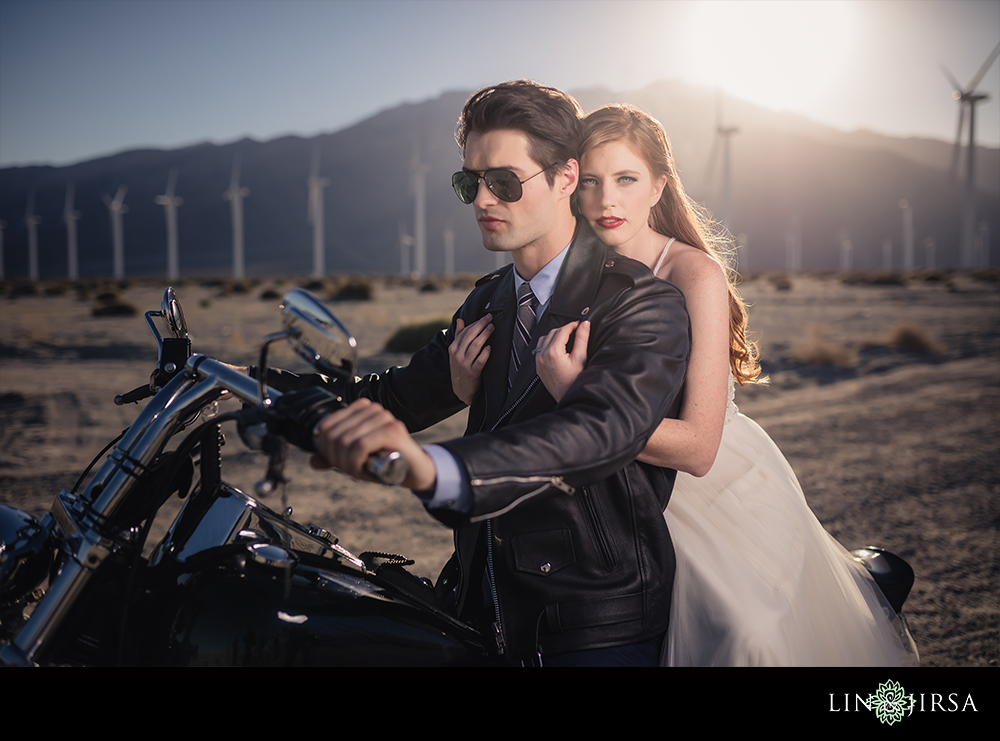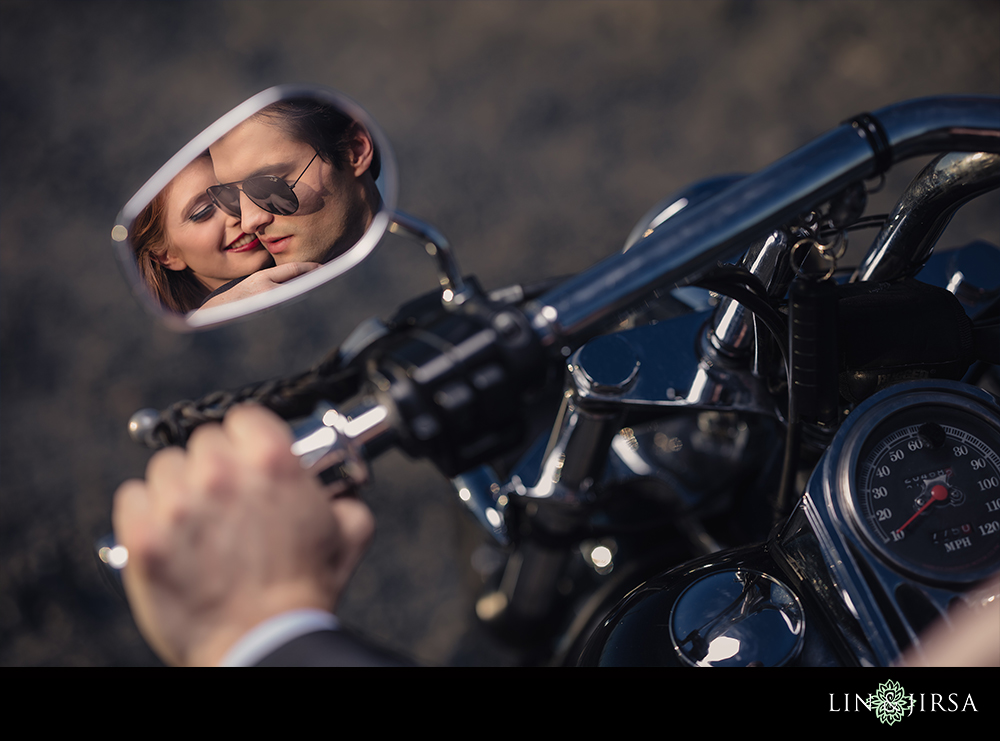 We grabbed some natural light portraits as the sun set behind the mountains capturing the fleeting purple and yellow hues of the sunset.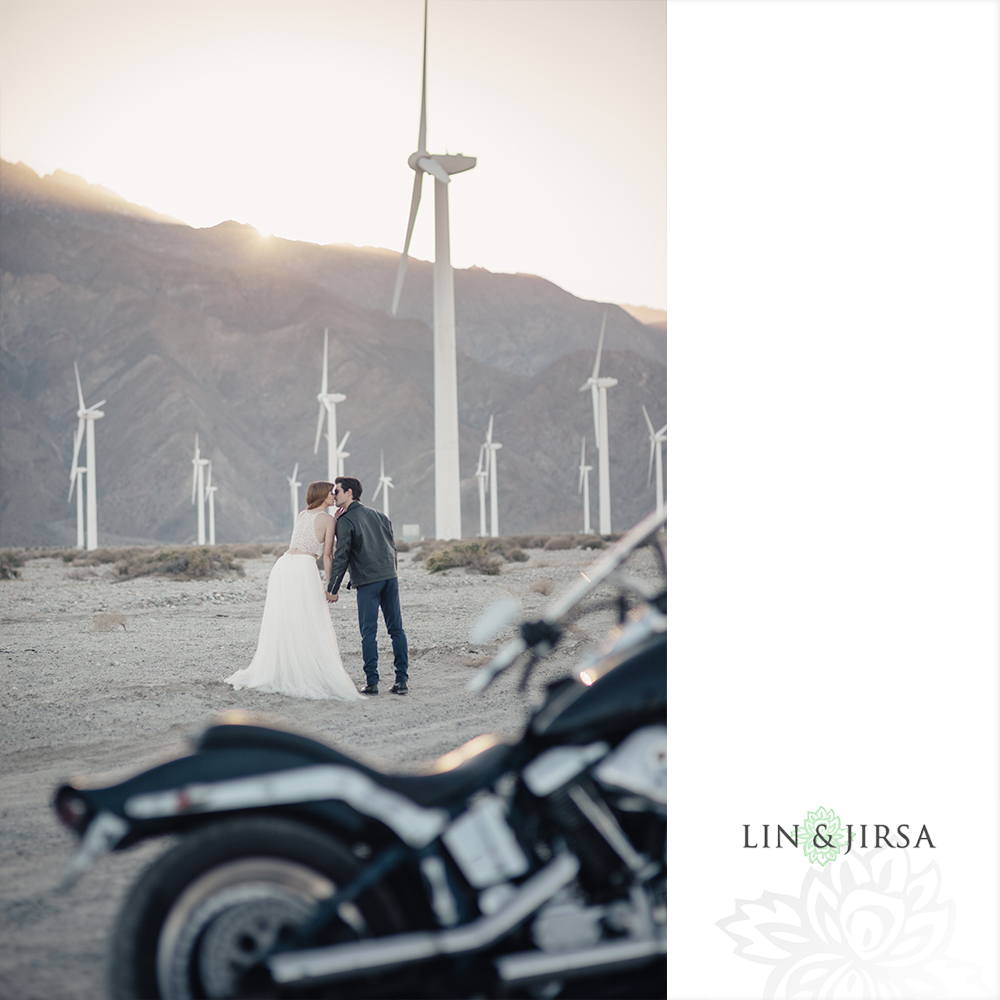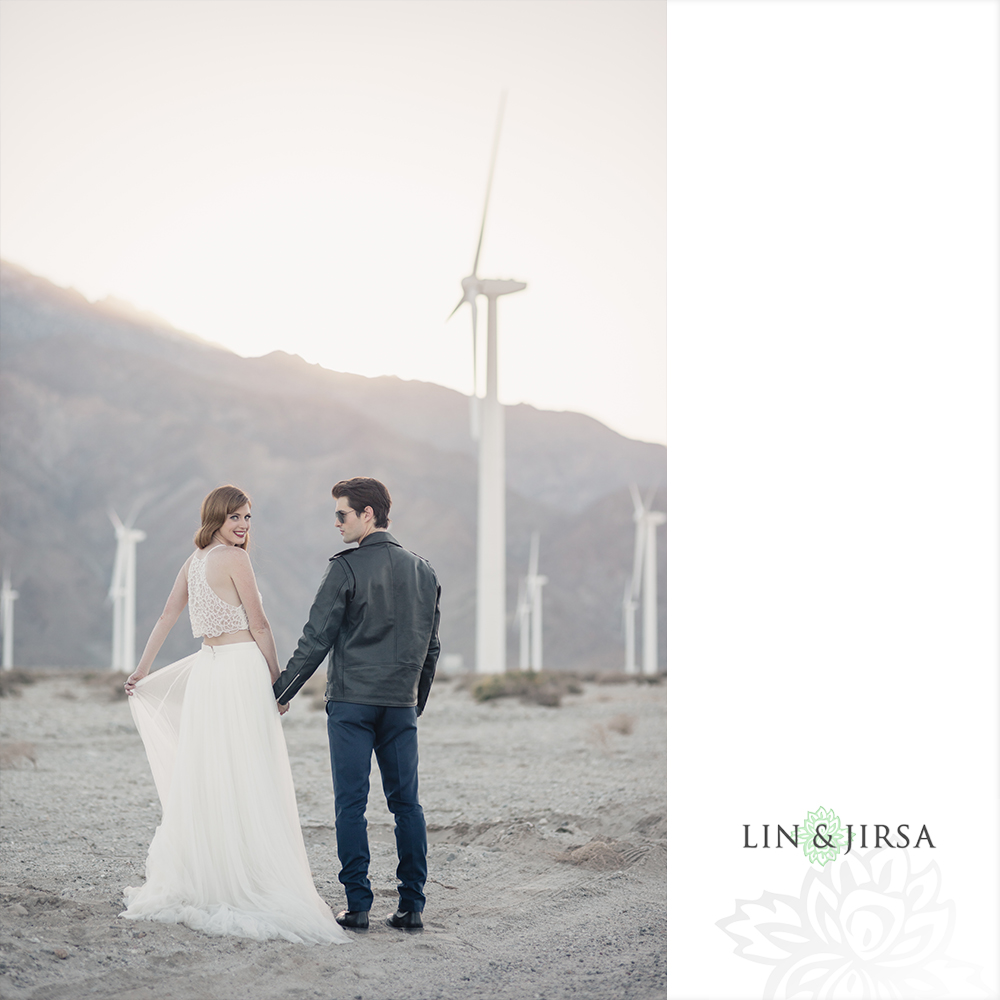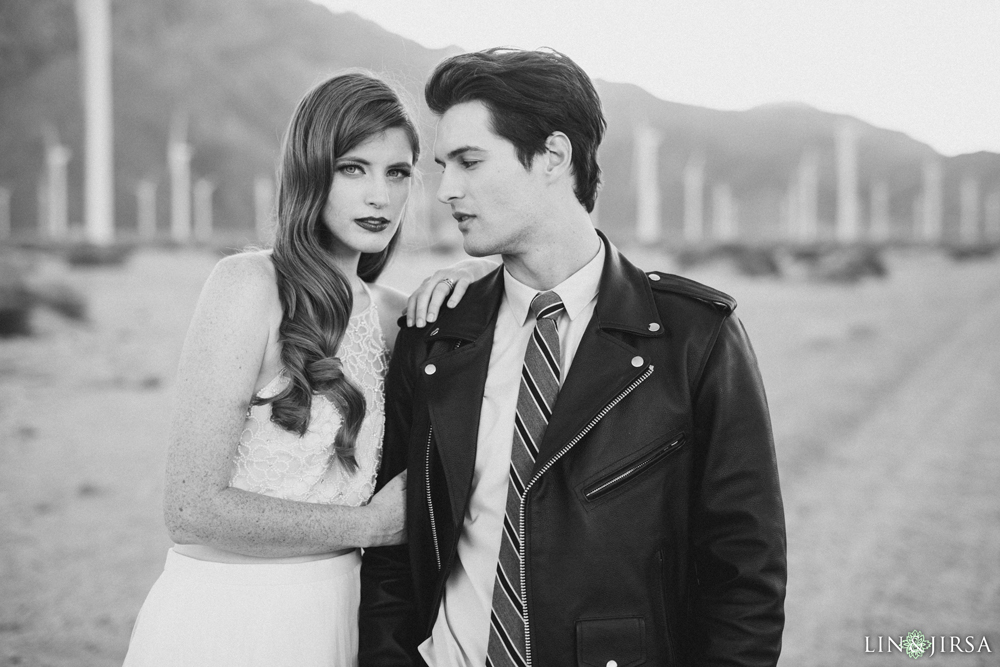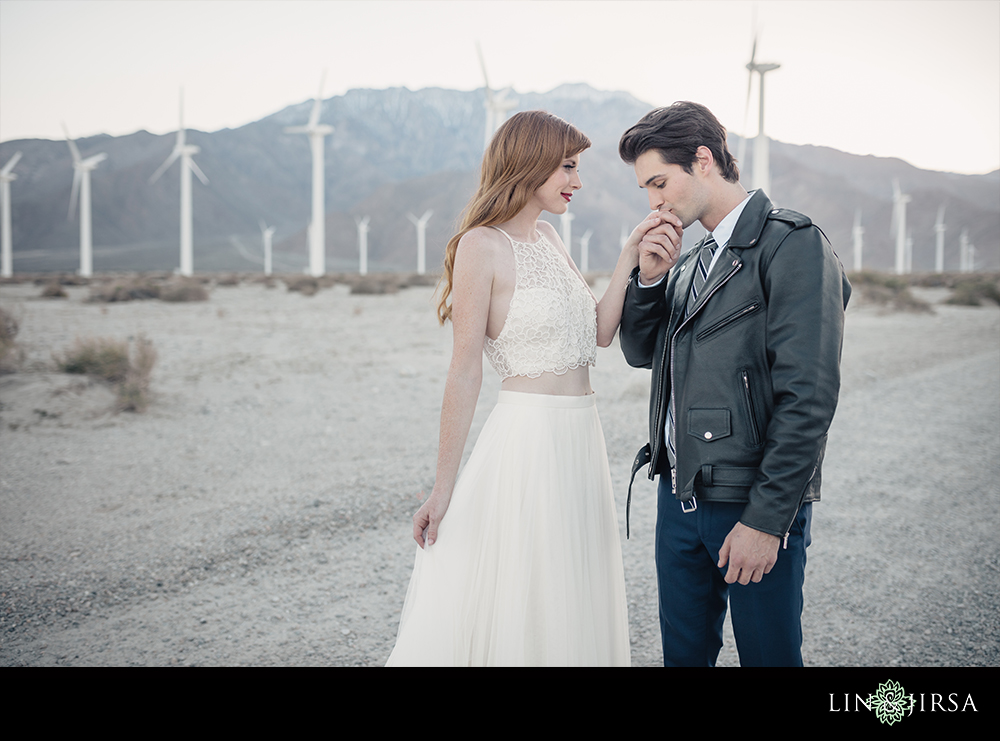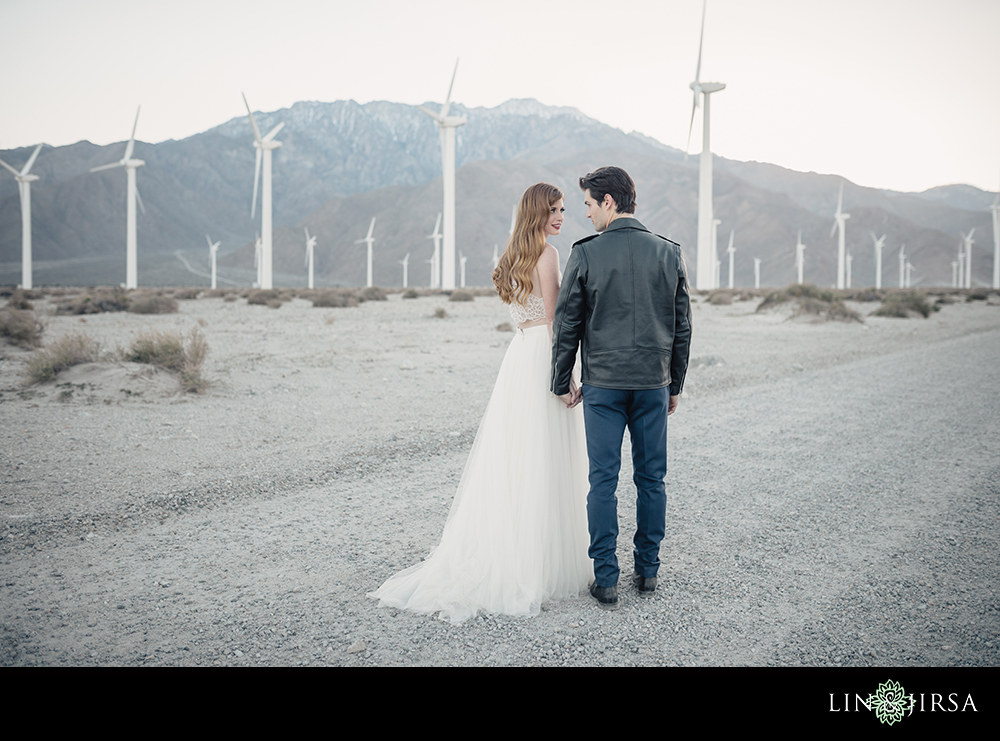 This panorama was shot vertically, panning from left to right, to capture the detail in the ground and sky equally. Using the Brenizer method of capturing a wide angle view using a shallow depth of field, we were able to pinpoint the viewers focus using the Profoto B2 in order to slightly push them out of the scene.
We waited around for a bit longer to capture "blue hour", keeping our couple in the warmth of the light while the backgrounds transitions from orange to blue. We started out tight, focusing only on our couple and the vibrant shades of blue filtering through the background.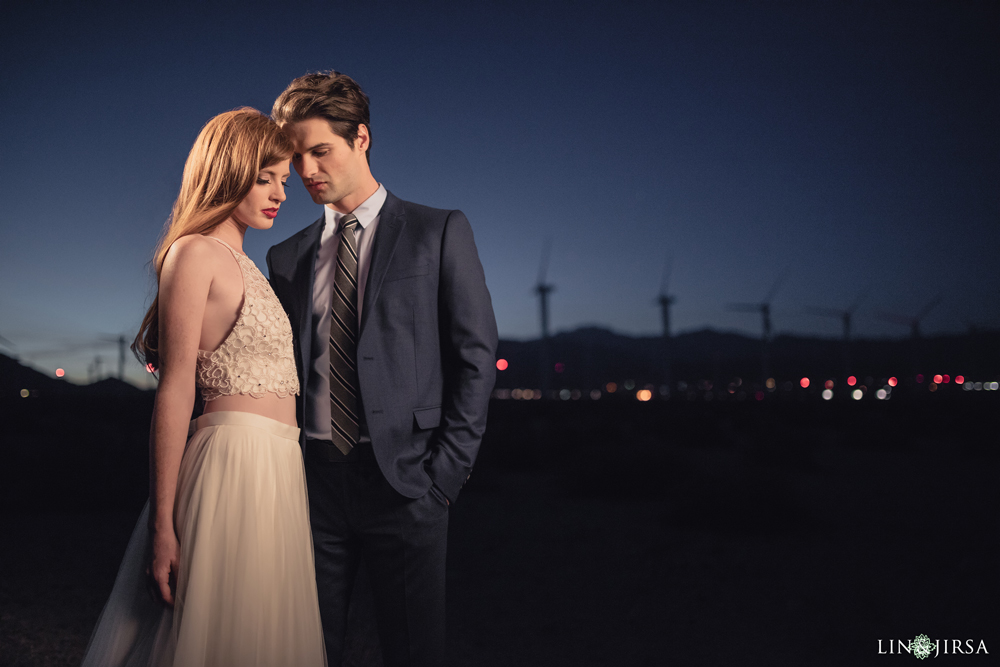 Stepping back and composing more of an environmental portrait, we managed to retain what little sunlight we had left, keeping all of the highlights of the image centered in the shot. By spotlighting our couple and drawing the viewers' eye to the wide view of the valley, we created this extraordinary image, encapsulating a magnificent moment in time.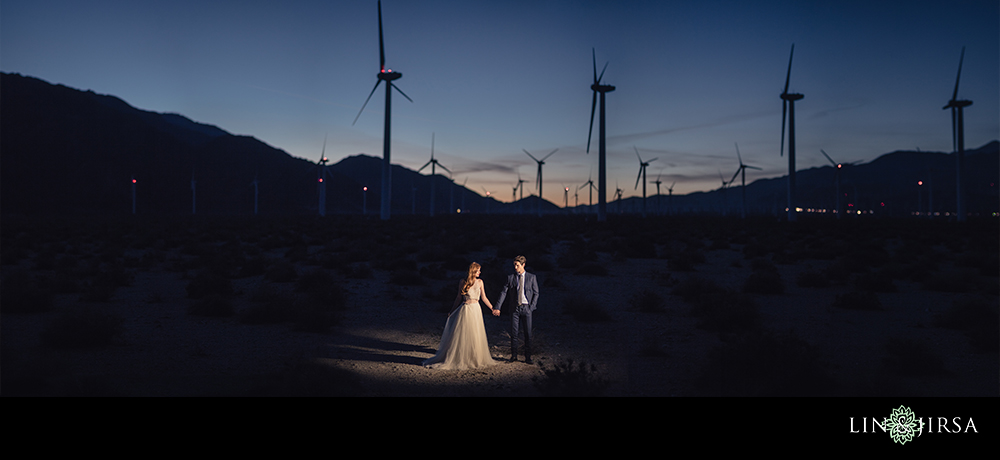 This shoot would not have been possible without the help of our talented team:
Shoot Producer/Stylist: Jenne Chanthaboury
Male Talent: Heath Haden
Female Talent: Raeshae Compton
Hair/Makeup Artist: Amanda Bond, Contact: [email protected]
Wardrobe: Mary Me Bridal, Contact: [email protected]
Lighting Assistant: Albert Evangelista
Behind the Scenes: Daniel Rodarte & Christian Soriano
Wedding Portrait Photography Location: Palm Springs, CA
If you are interested in booking Lin and Jirsa Photography for your wedding, please visit our Contact Page. To view more information about our post production, please view our Lightroom Presets and our Lightroom Tutorials.