Four Seasons Westlake Village Indian Wedding | Iman & Aamir
Enjoy this incredible Four Seasons Westlake Village Wedding featuring Iman & Aamir.
Special thanks to Ajita Chopra Events for coordinating such a fantastic event!
Also, be sure to follow us on our Google Plus Page for updates and the latest with LJP, Los Angeles!
Wedding Preparation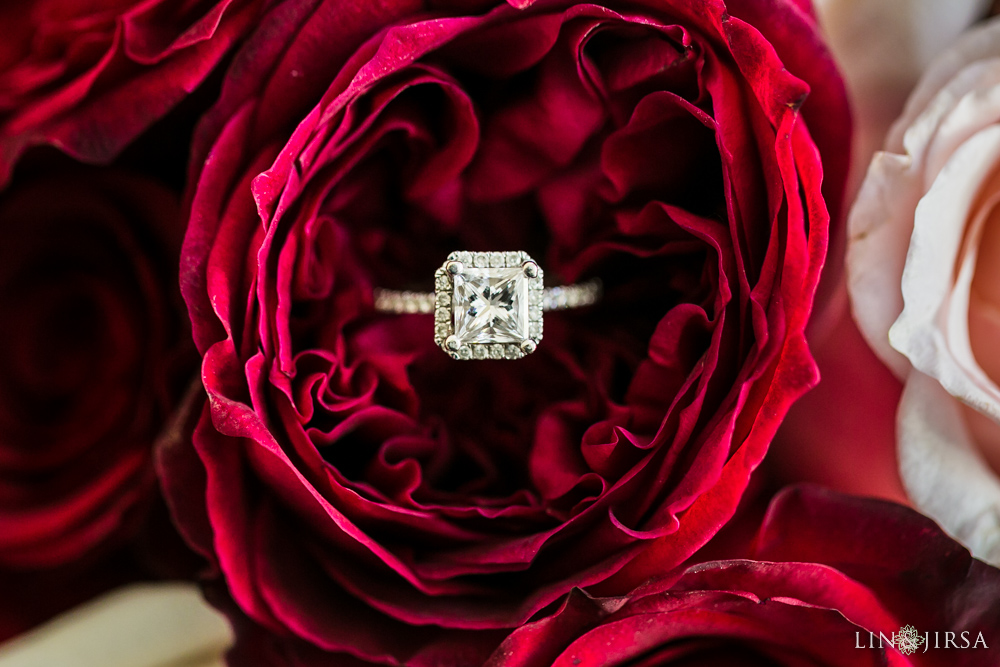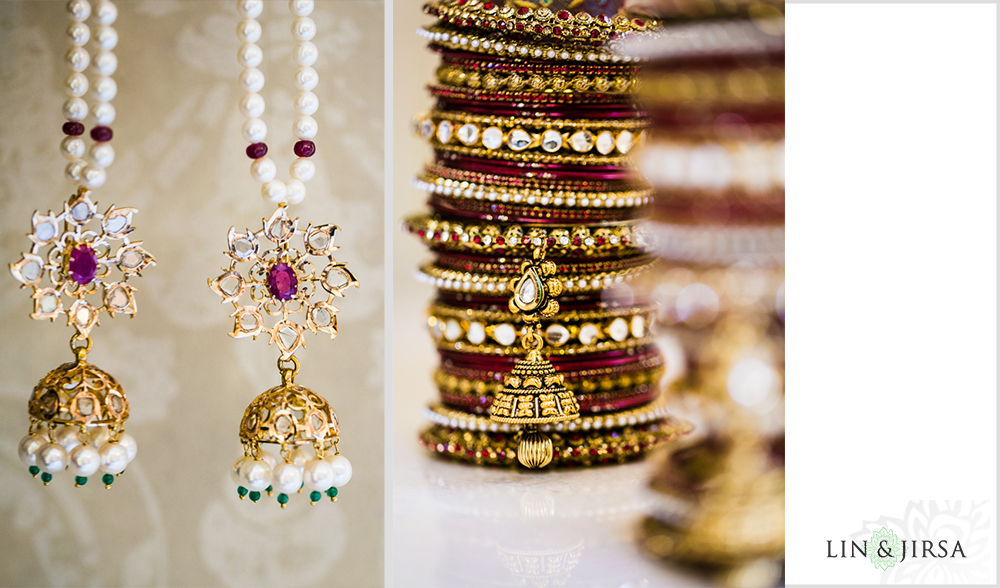 Lishma did an outstanding job dolling up our Bride and her family for the big day! Iman was a vision in her burgundy lengha with gold eyes to compliment her exquisite jewelry.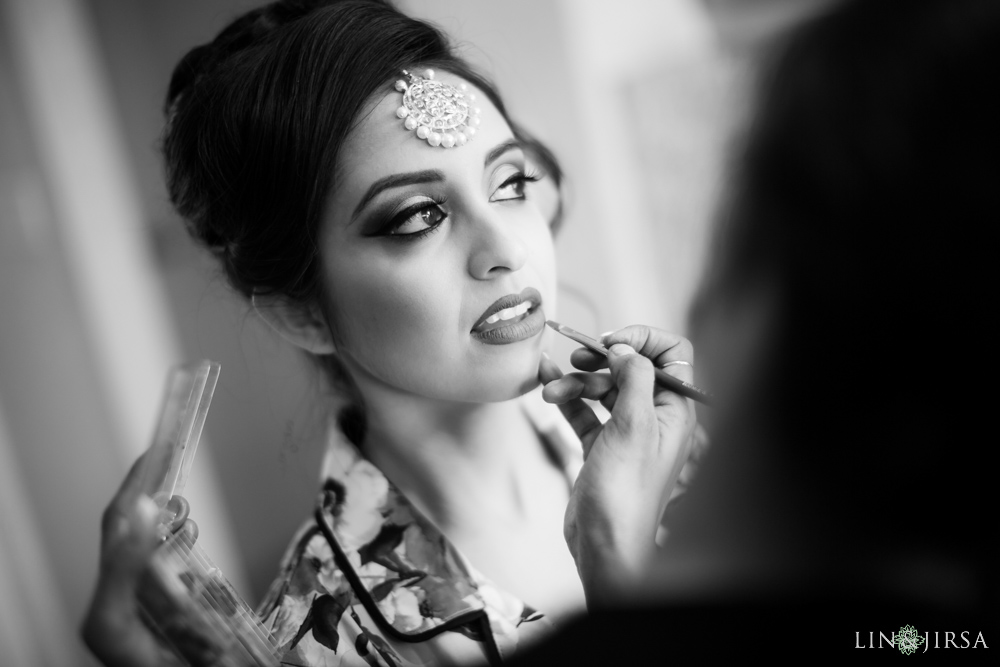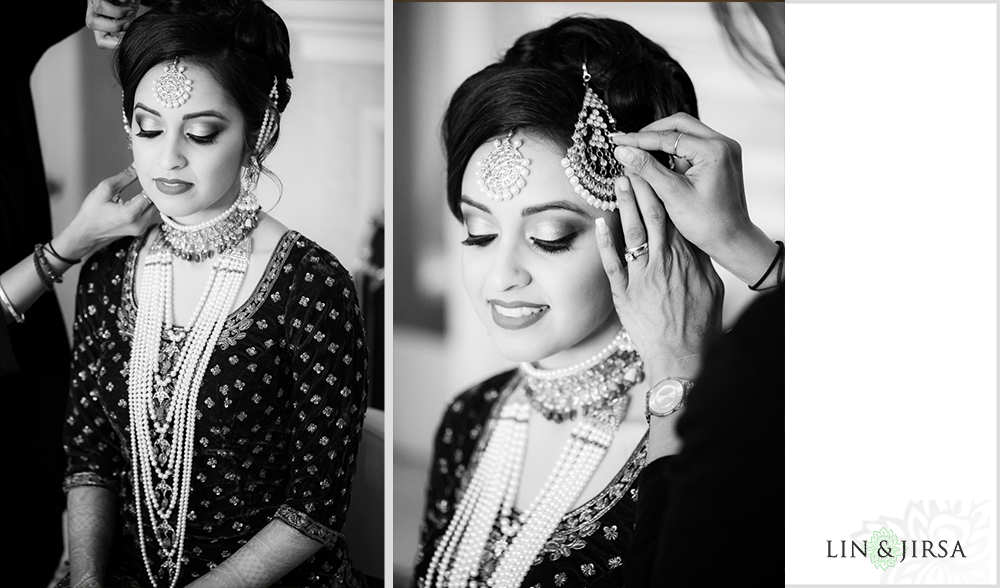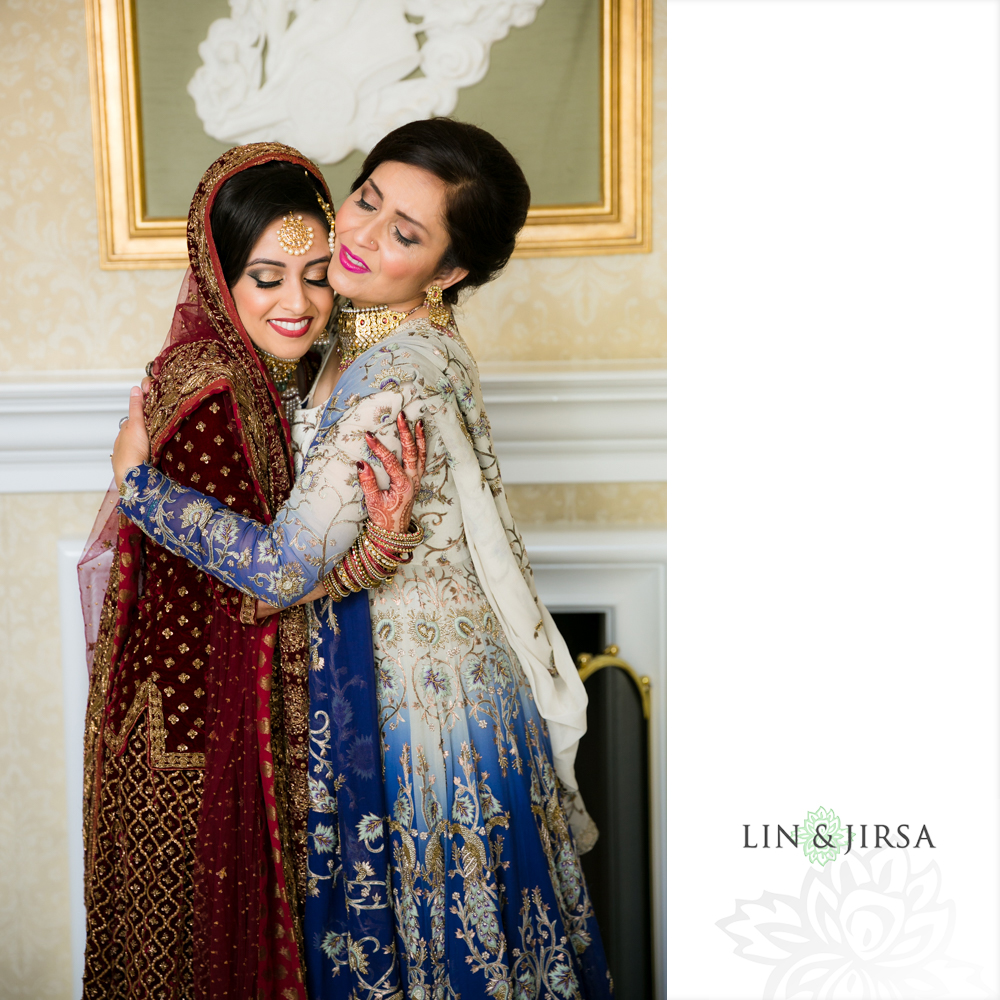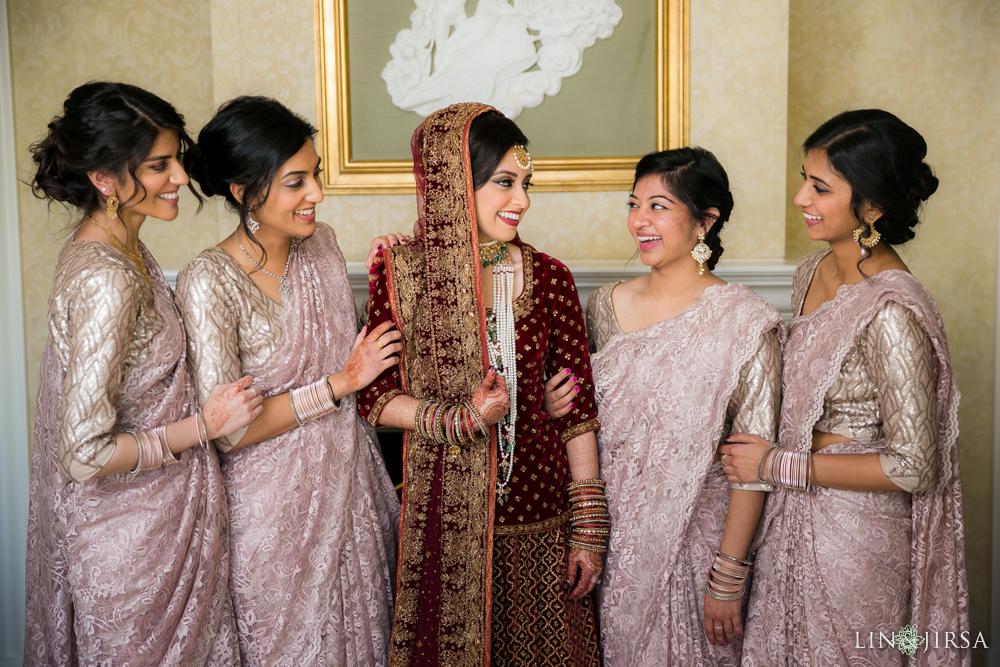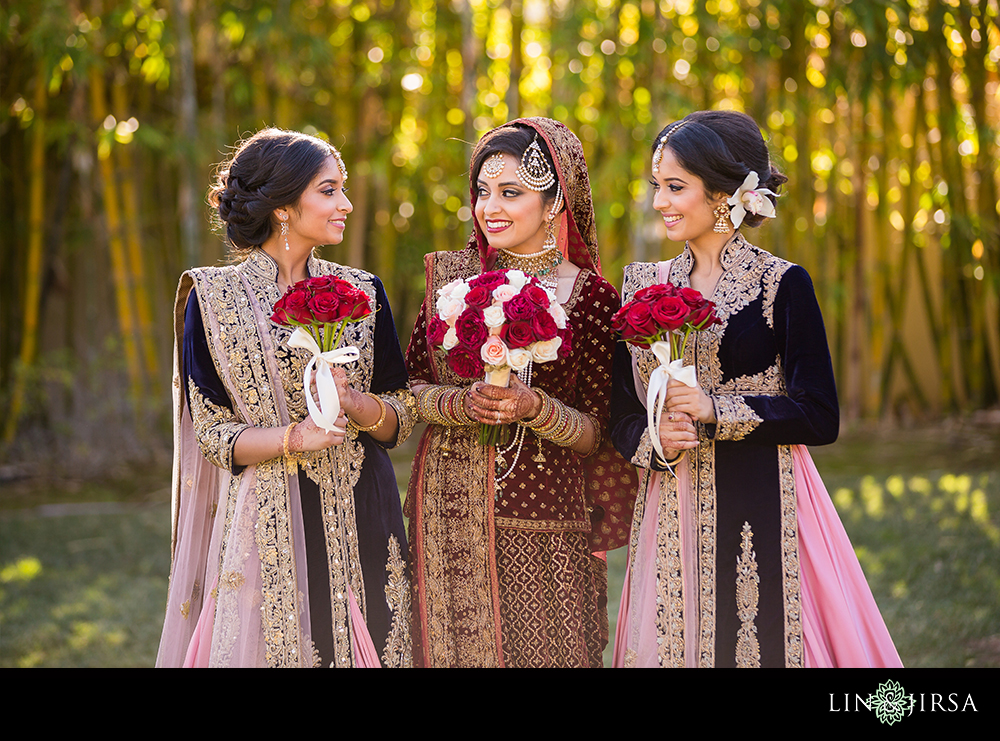 Four Seasons Westlake Village has a plethora of locations to photograph at and since we were here for a total of two days, we knew that we had a multitude of options to choose from. We used these bamboo shoots ask a backdrop creating a beautiful green and yellow bokeh for these portraits.
Just around the corner from the bamboo, we took our beautiful bride to this scene – framing her within these bushes yet drawing her out of the scene with contrast.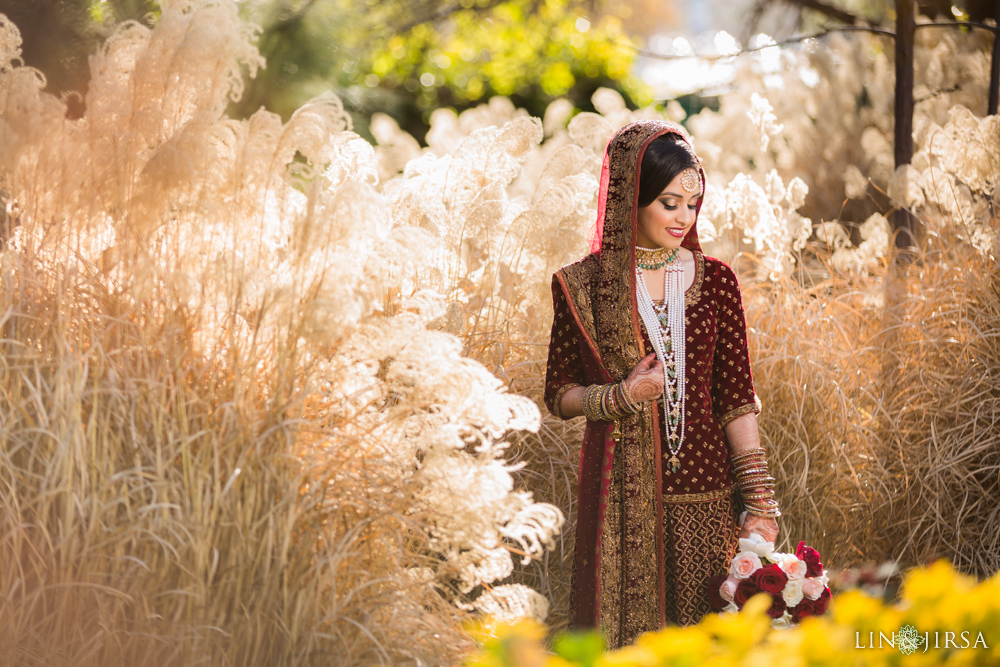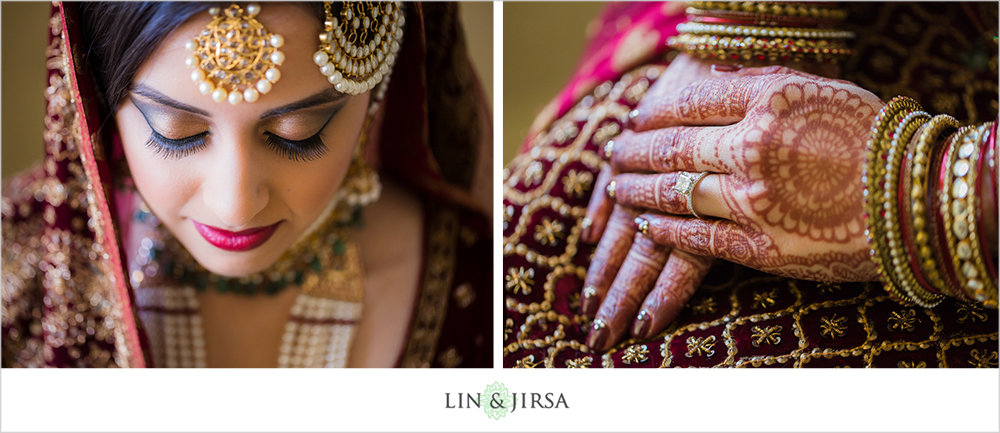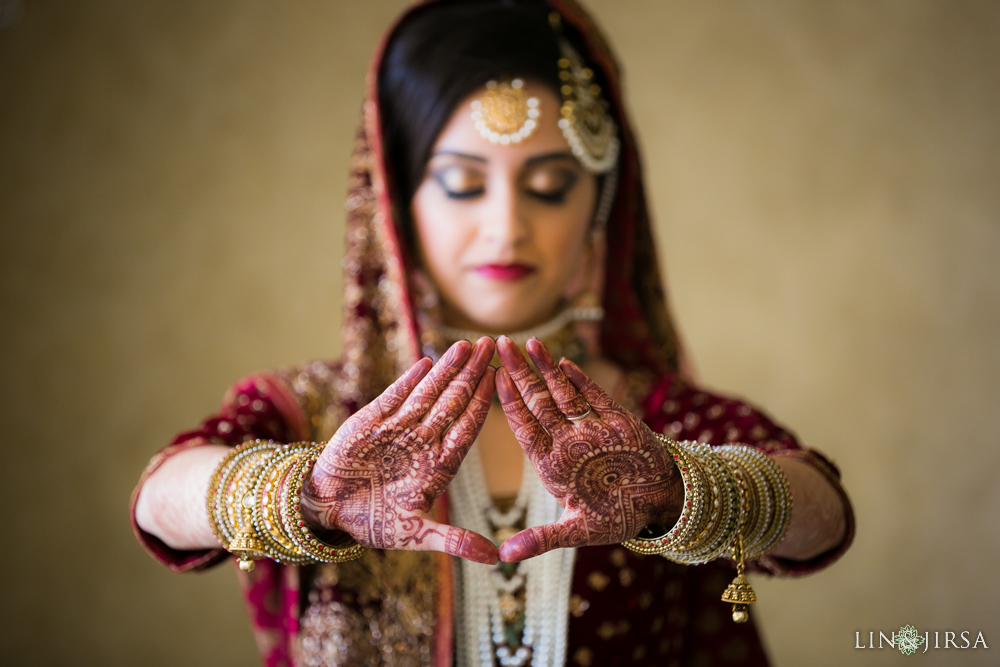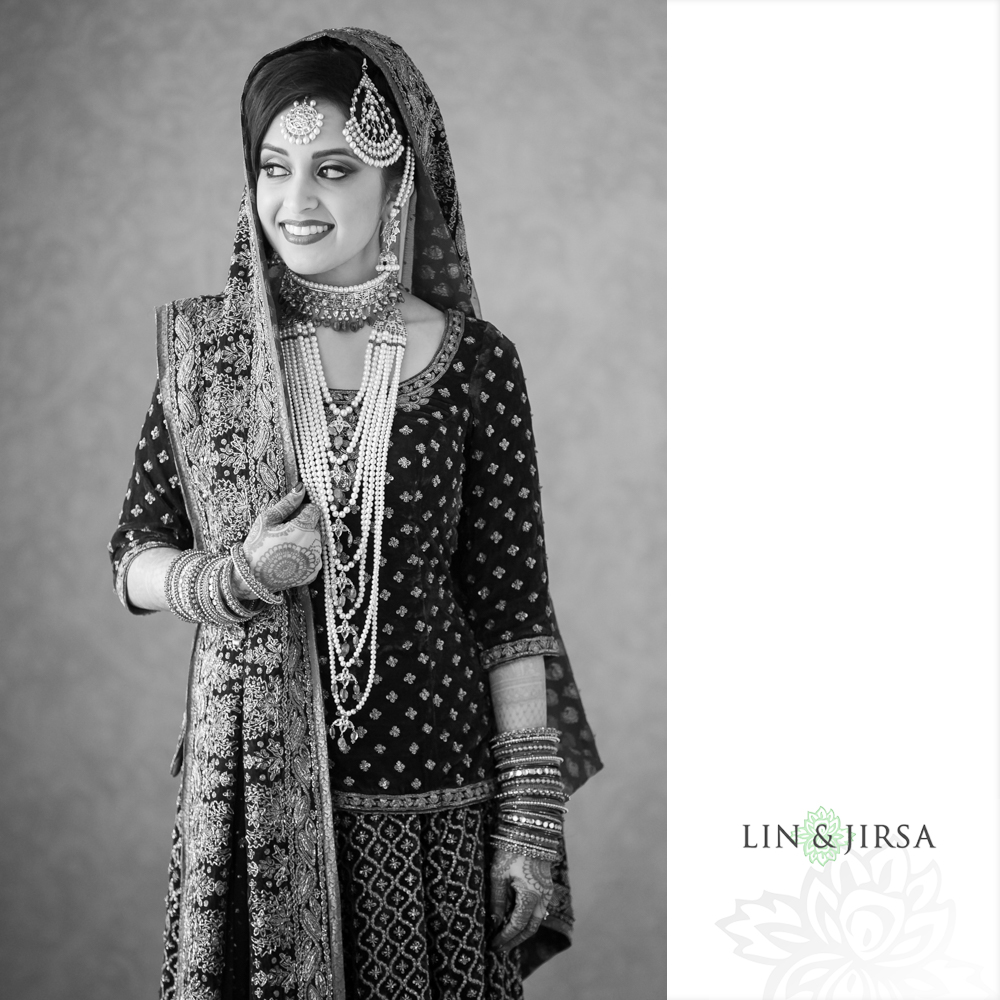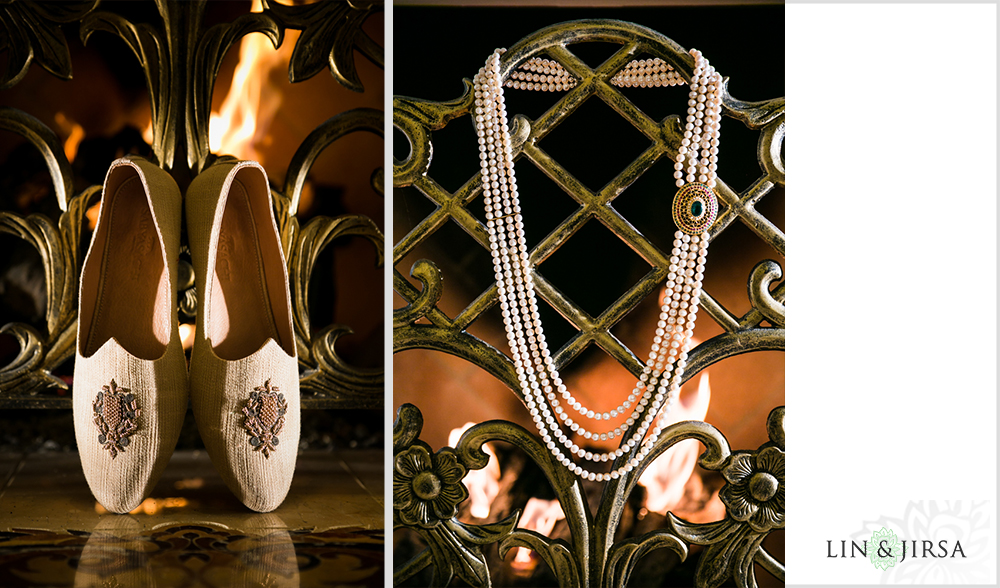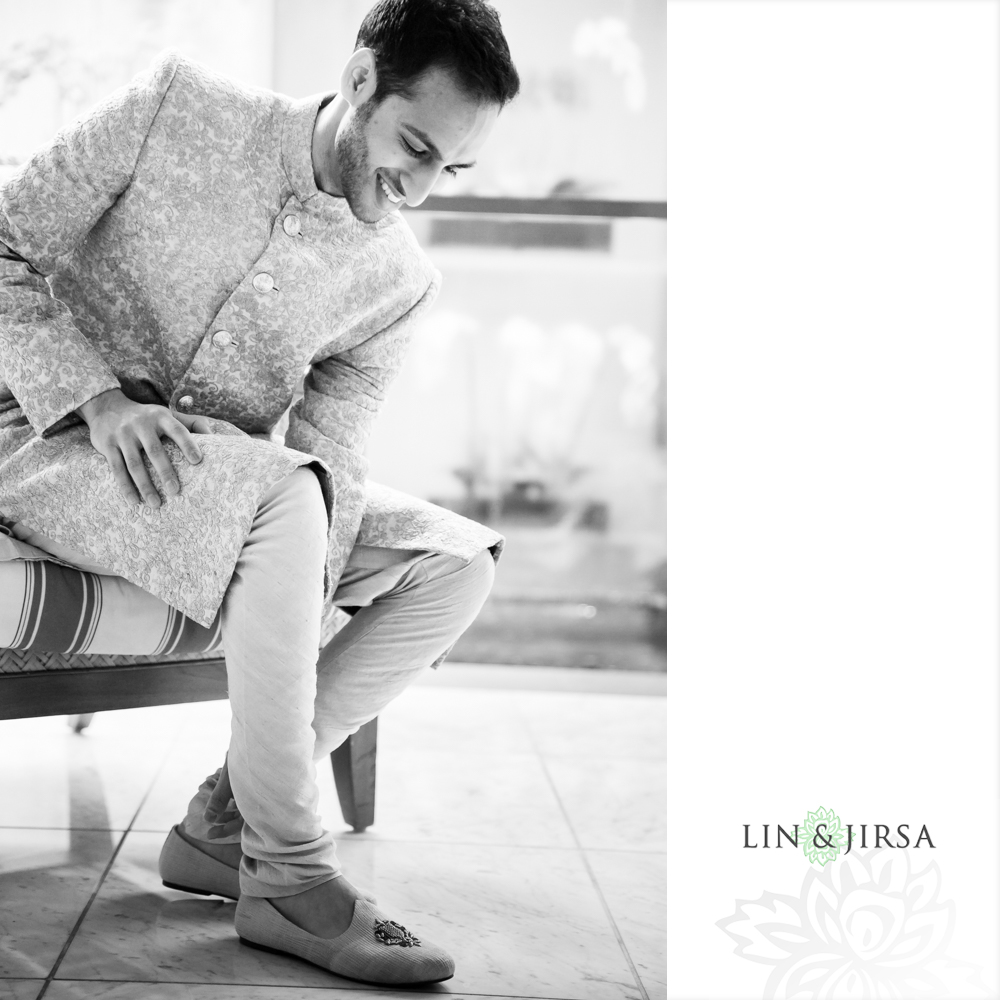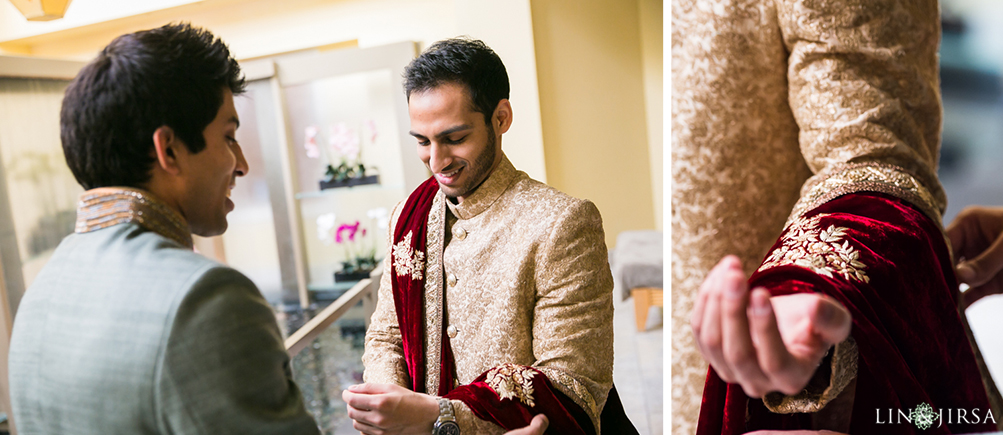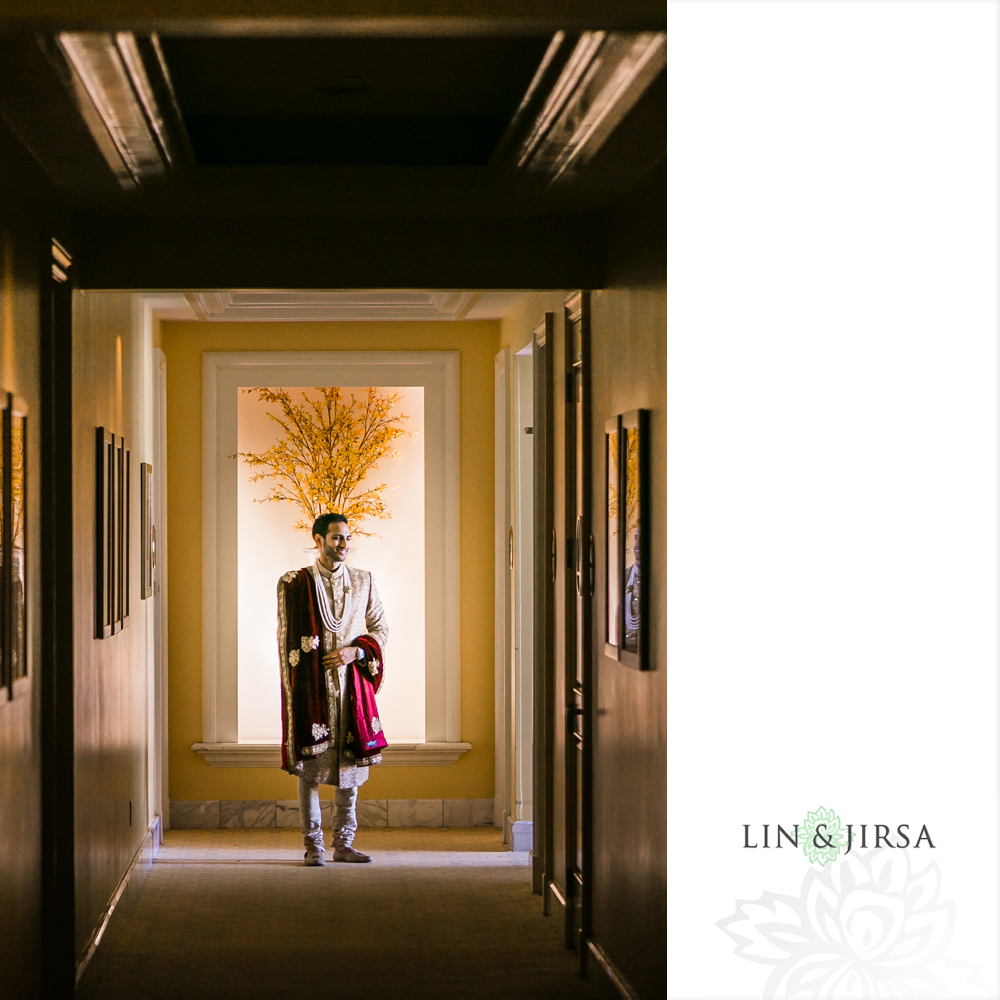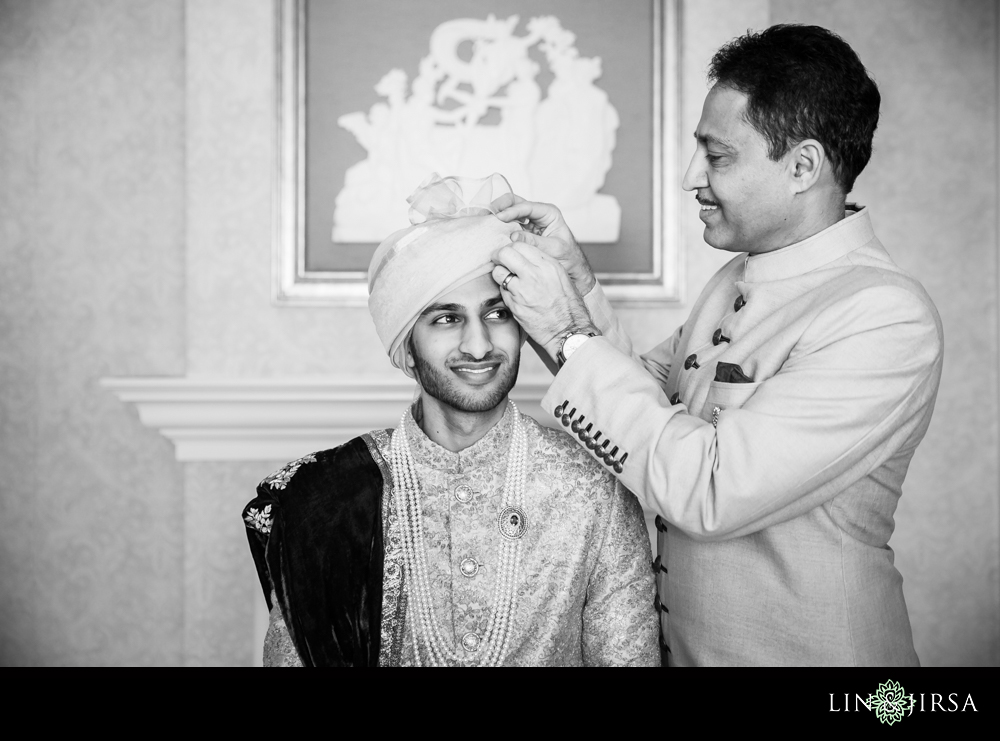 Ajita Chopra and her team did a phenomenal job directing and coordinating our couple so that they stayed clear of each other until the ceremony. Keeping the family formals consistent, we used the same bamboo backdrop for Aamir's side of the family, making sure to sneak Iman away just in time for them not to cross paths.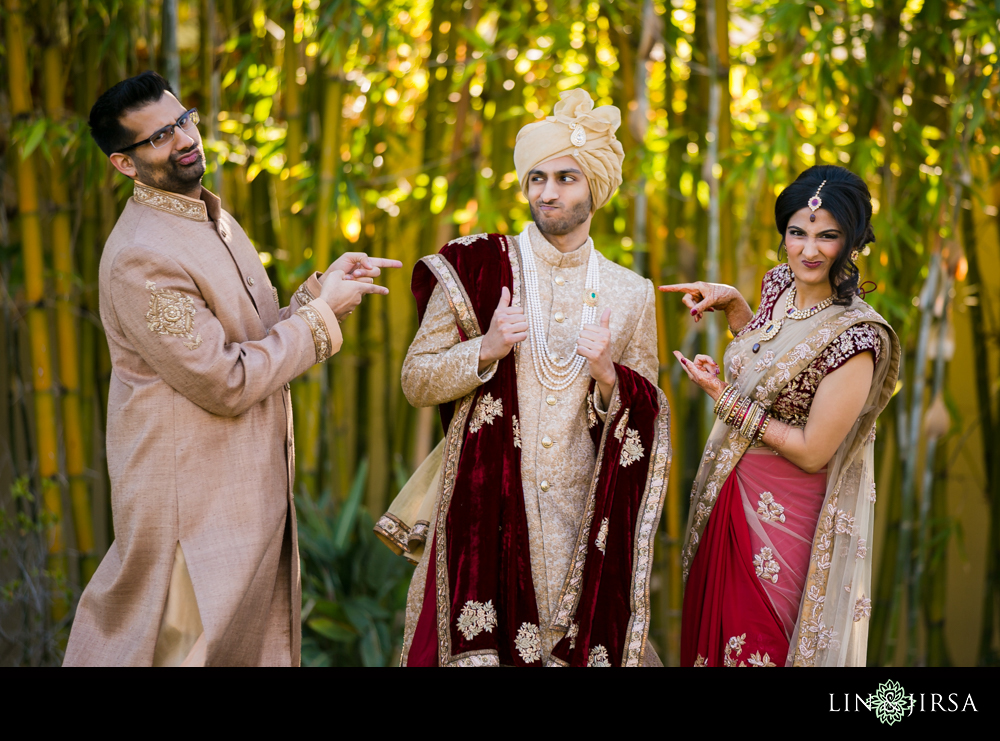 Baraat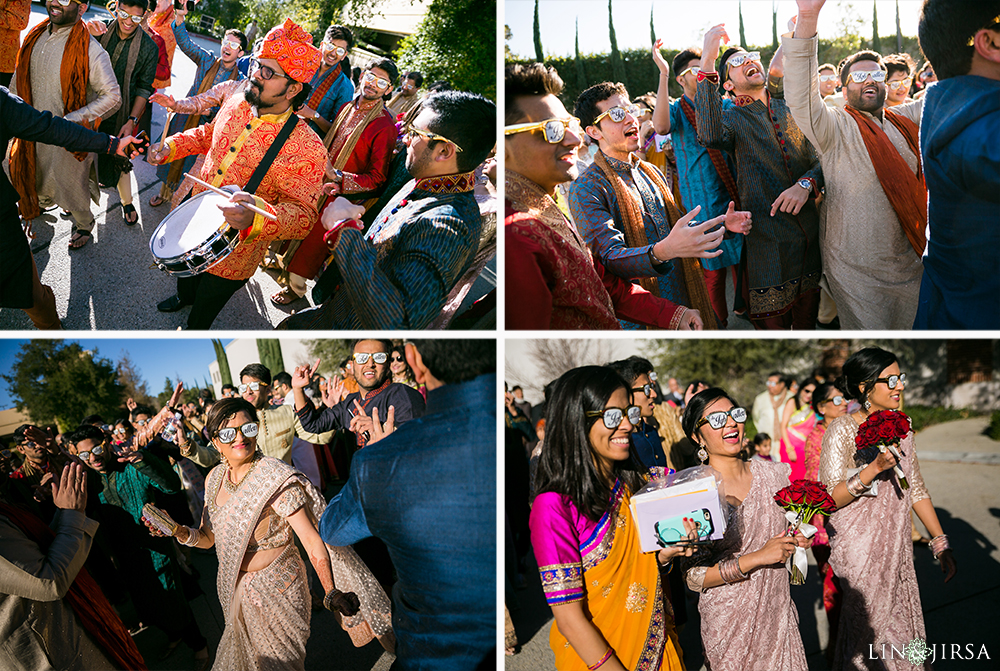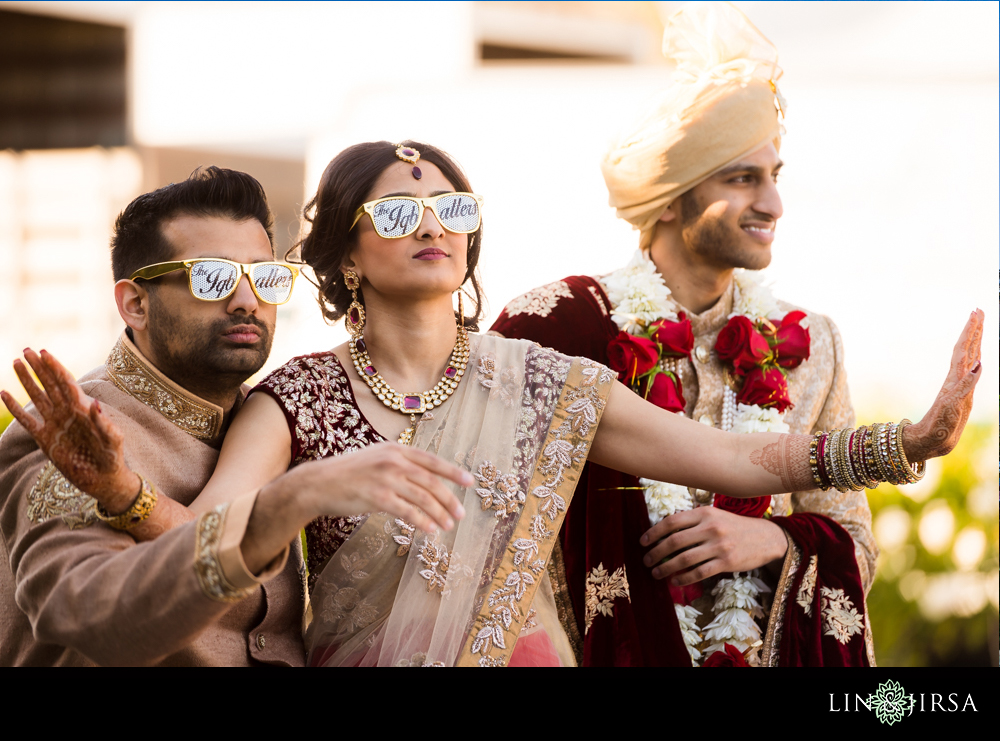 Wedding Ceremony
Shawna Yamamoto and her event design team did a terrific creating Iman's vision into a reality. This simple yet elegant ceremony set up was a true work of art – the scene was filled with gold accents adorned in red roses to match the bridal outfit.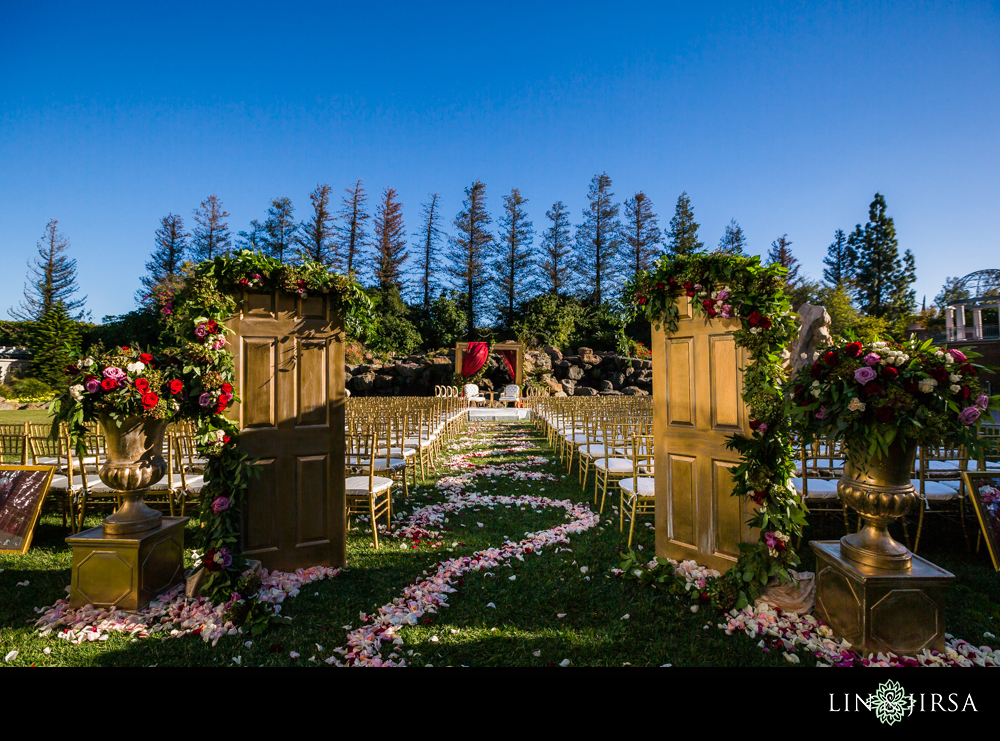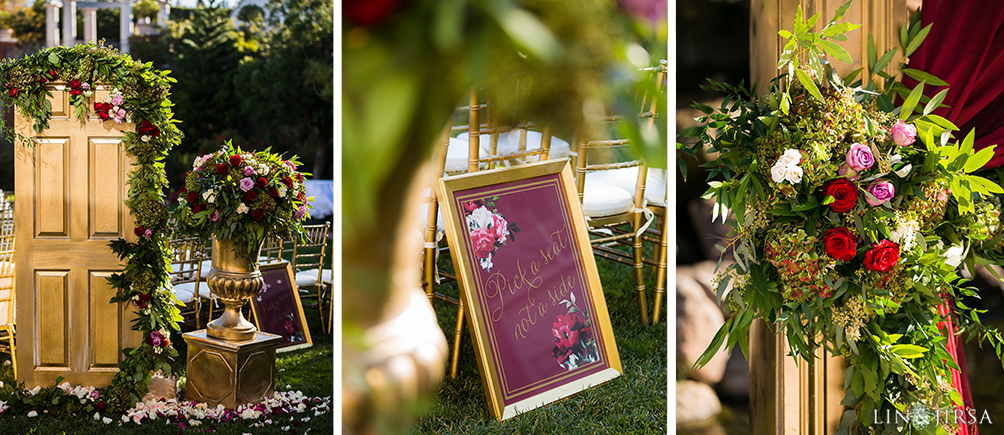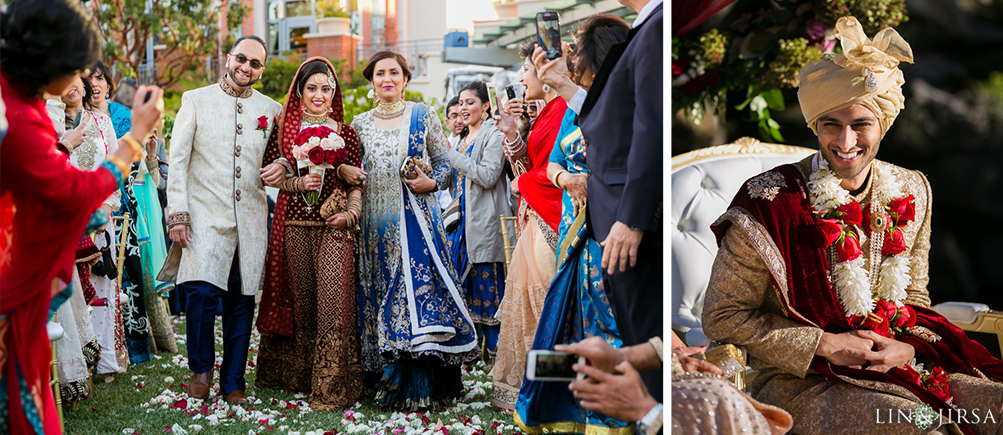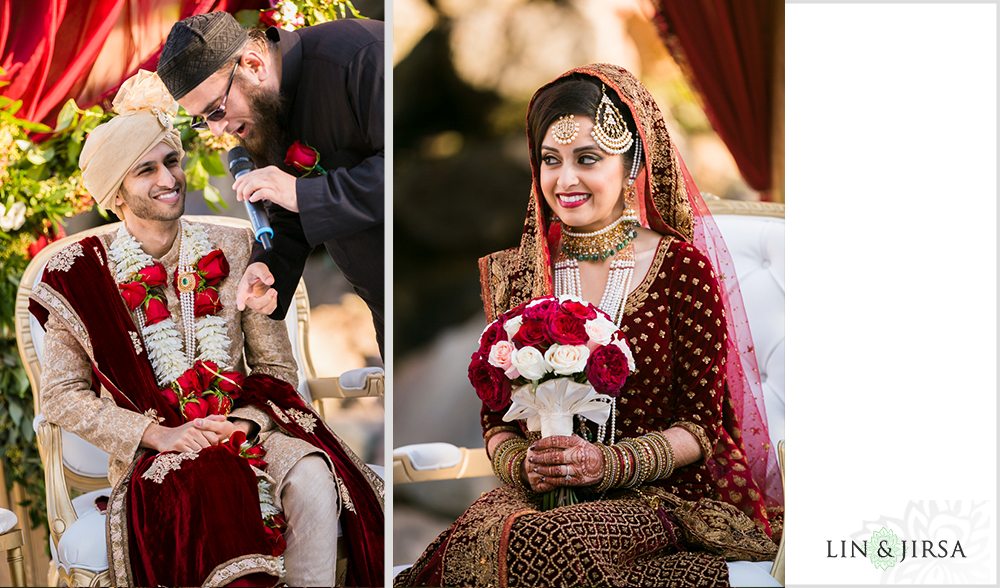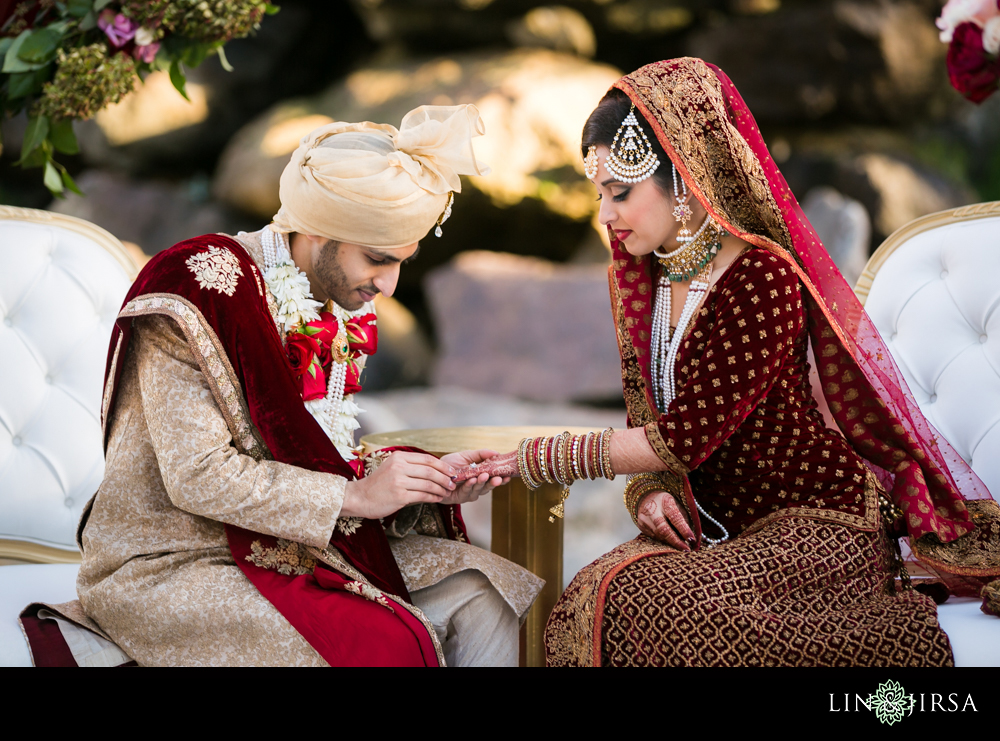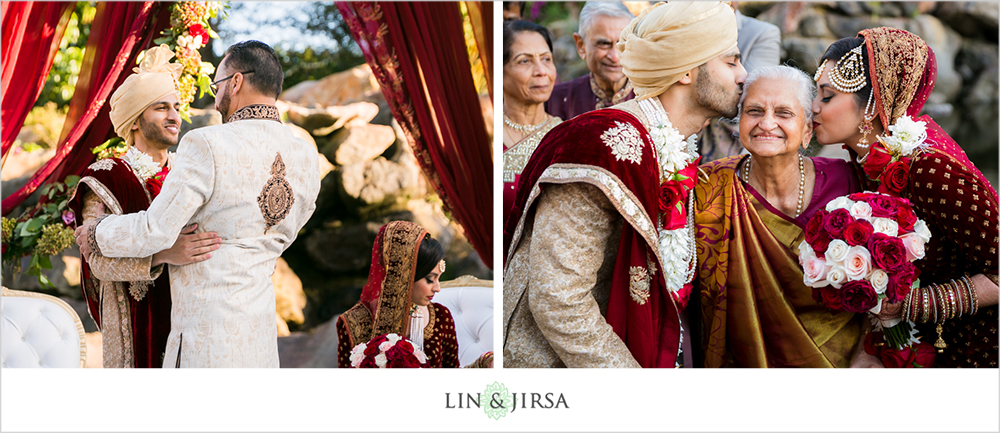 Wedding Couples Session
Shawna Yamamoto created this gorgeous gold frame for the ceremony stage, giving us the perfect compositional tool for the start of our couples session portraits.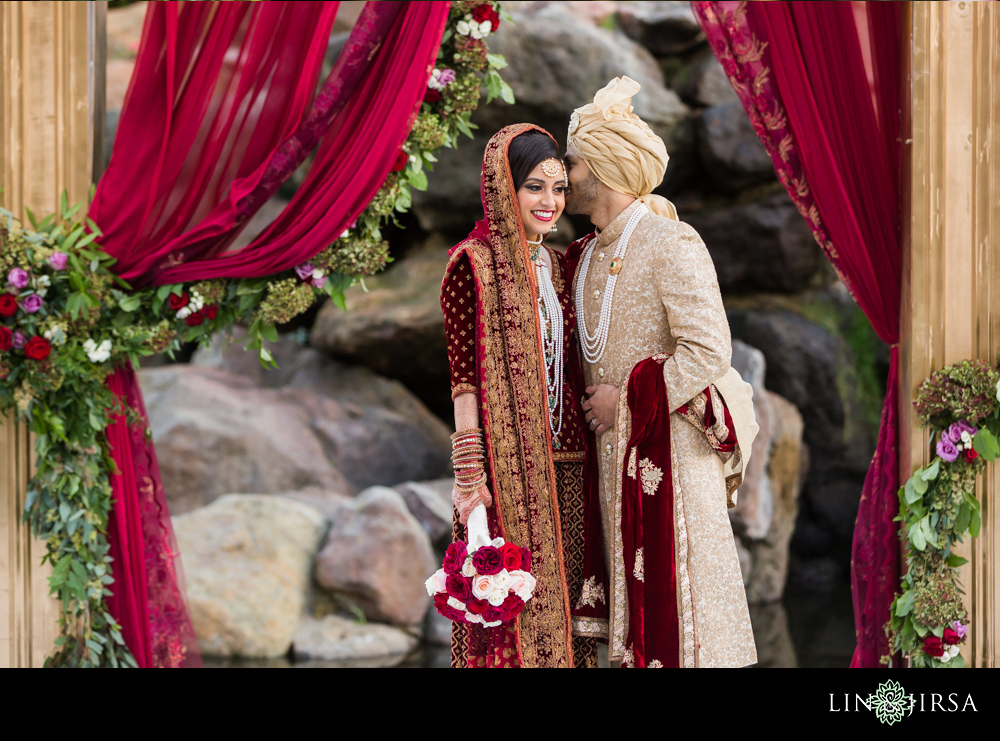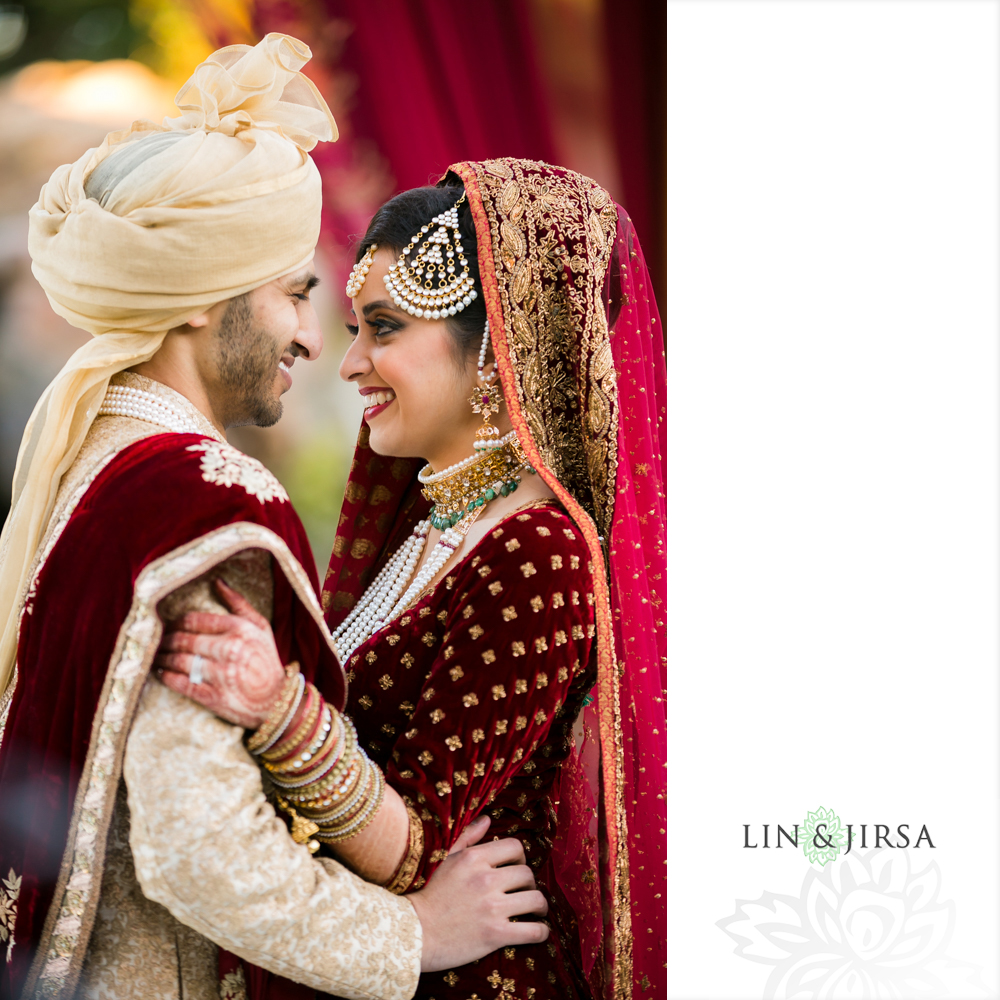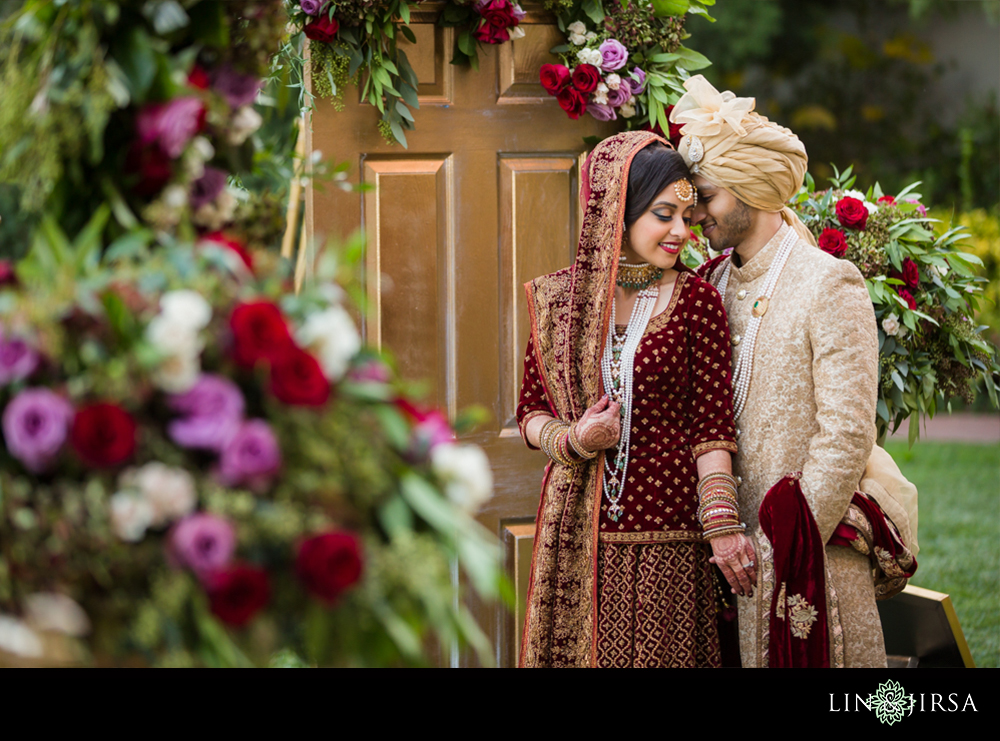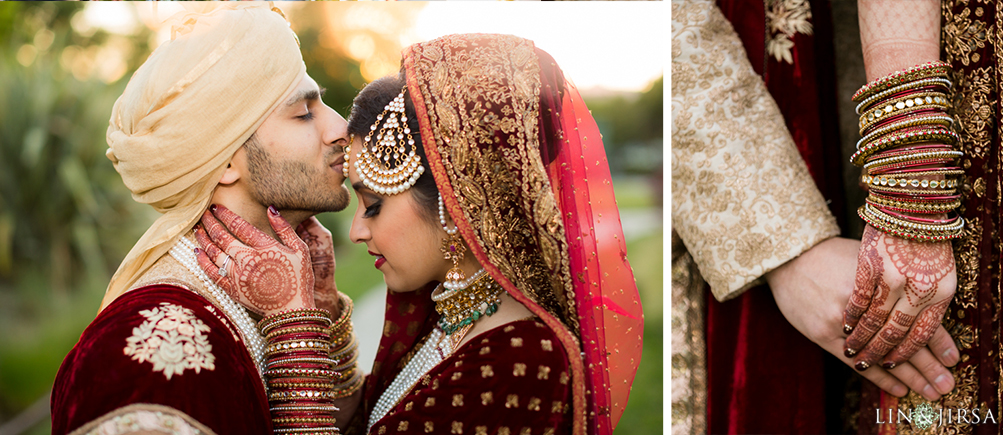 Taking advantage of the last few minutes of sunset, we snagged these romantic shots of Iman & Aamir at golden hour.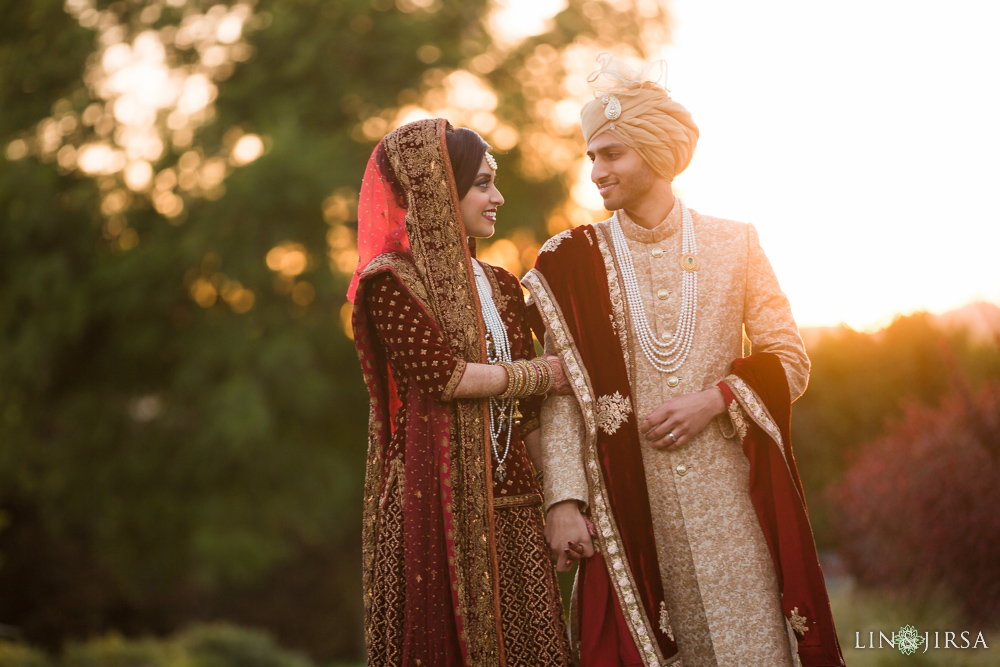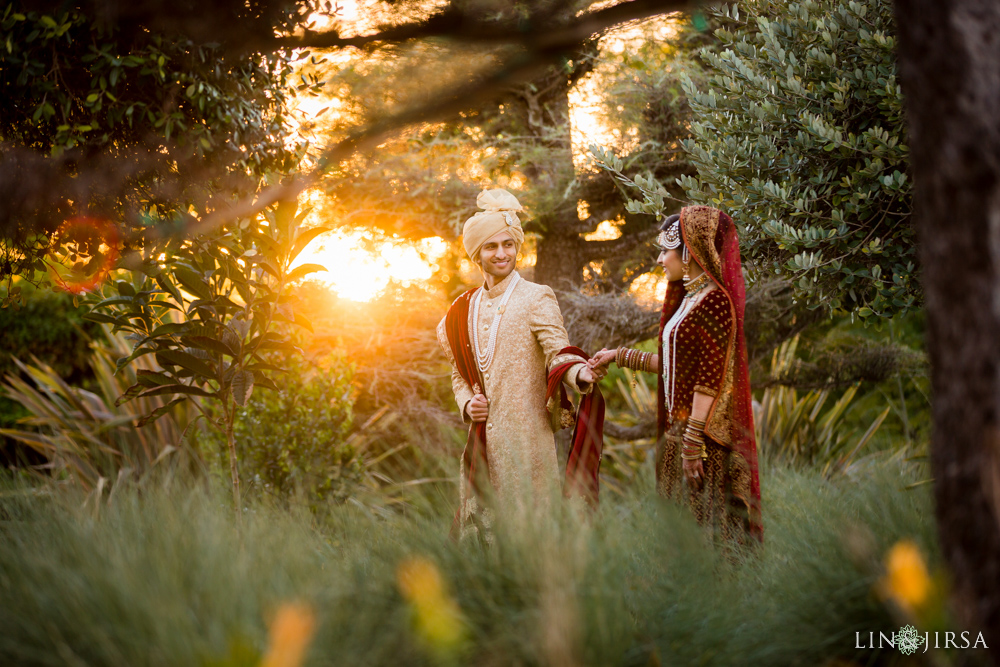 Wedding Reception
Iman envisioned having an outdoor garden reception, however this past December held record lows for California weather and it wasn't quite possible to bring that vision to fruition. Once again, Shawna Yamamoto Event Design came to the rescue and created an indoor Royal Garden reception – decked out with a magnanimous gold fountain as the centerpiece surrounded by green hedges and fresh roses galore.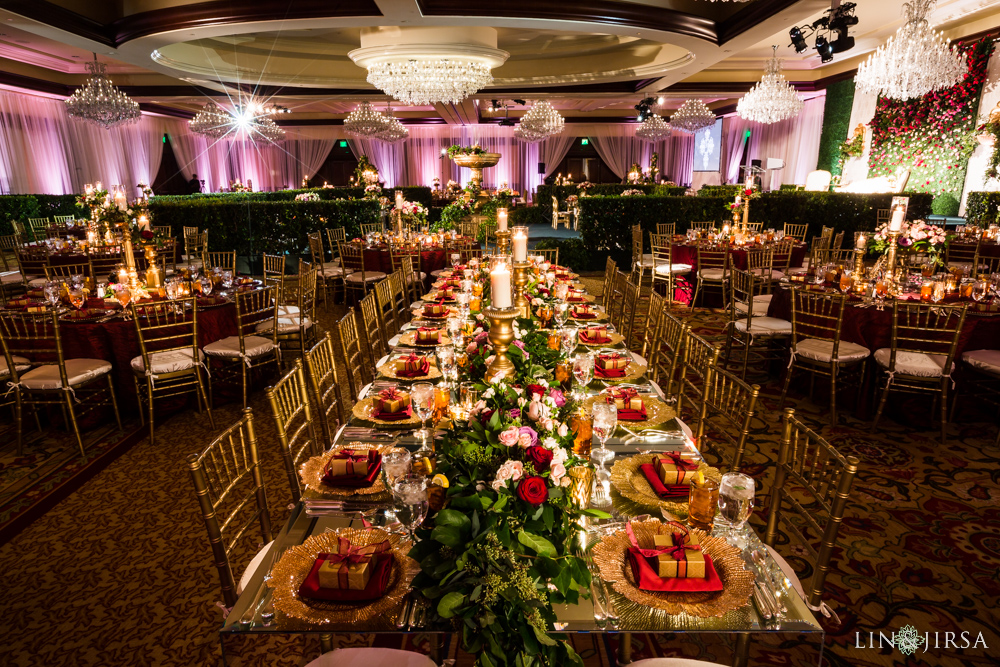 3D Sounds worked their magic to create beautiful spotlights making this Four Seasons Westlake Village Ballroom picture perfect!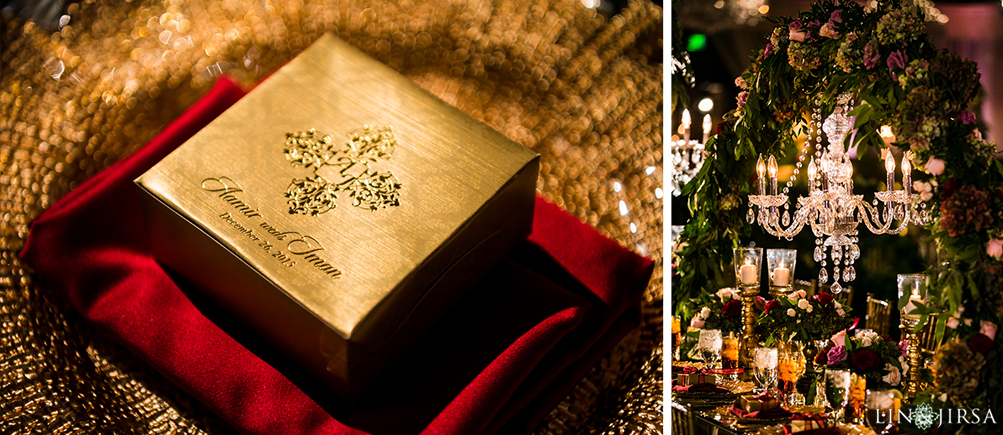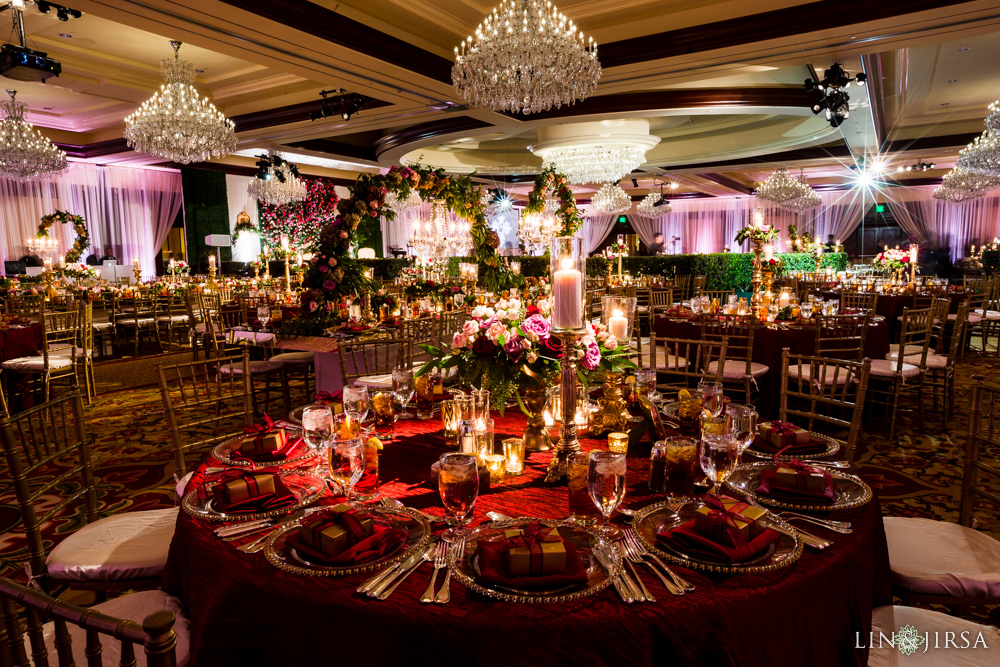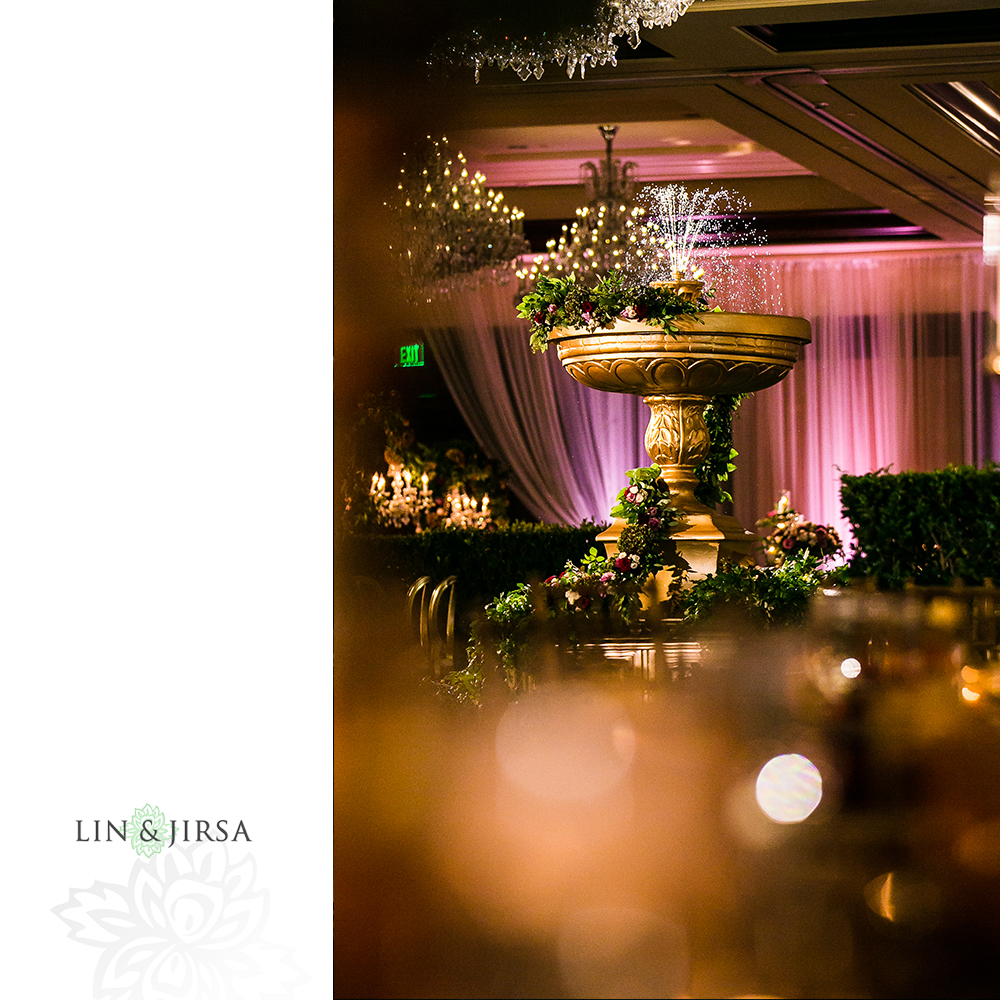 Along the long tables stood curved centerpieces holding up glass chandeliers. This reception was truly a monument of the artistic capabilities that Shawna Yamamoto Event Design and her team have.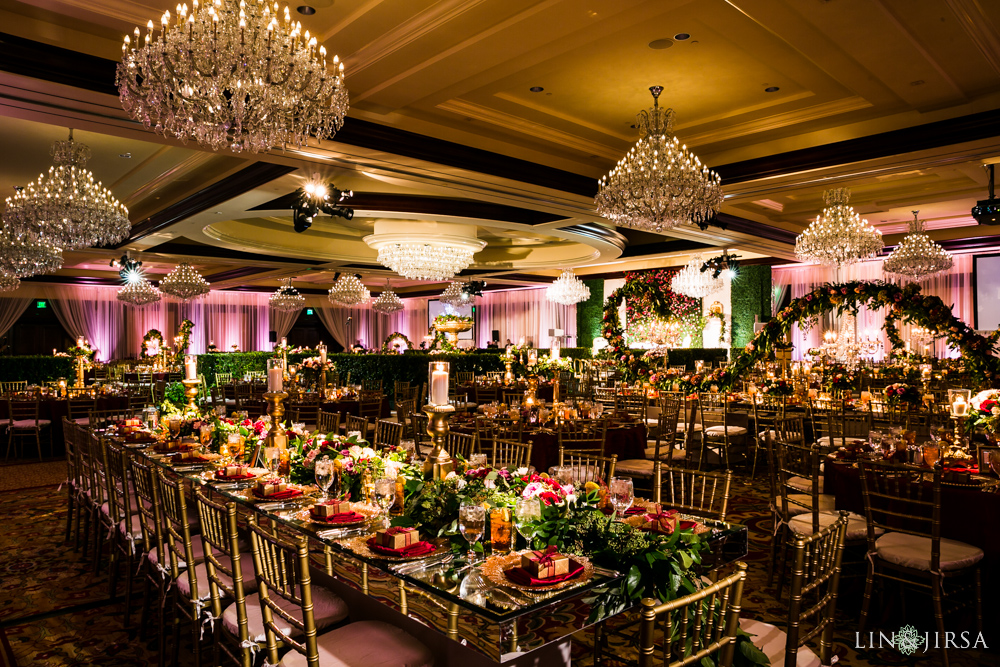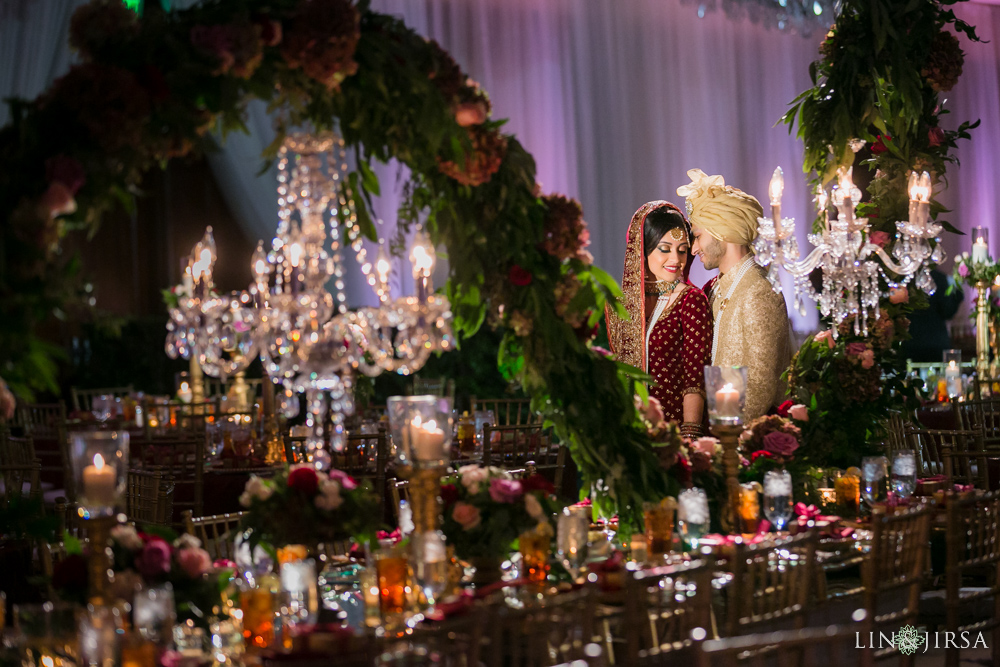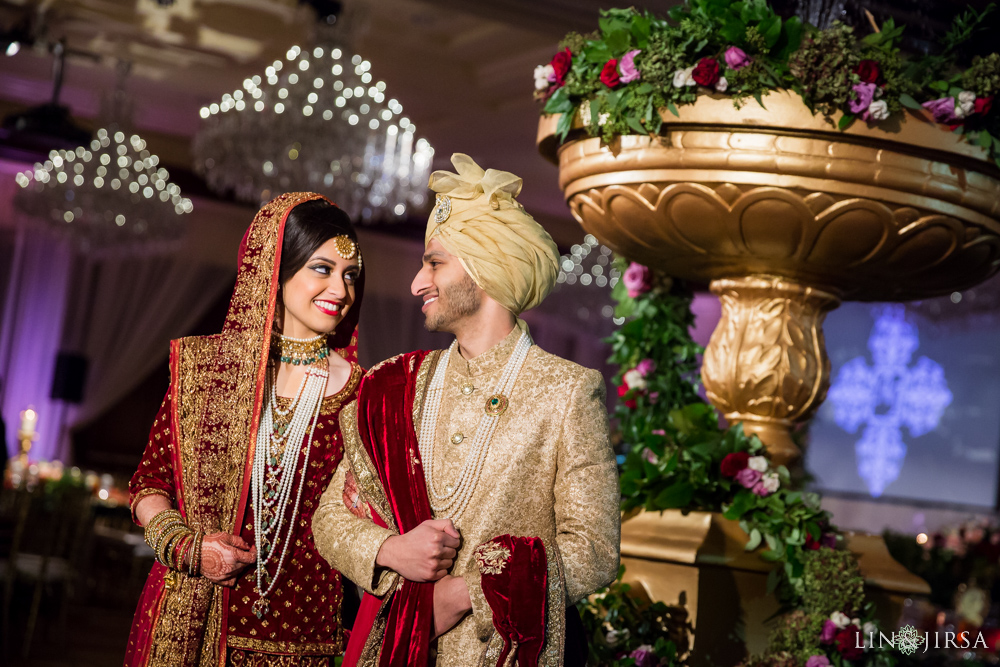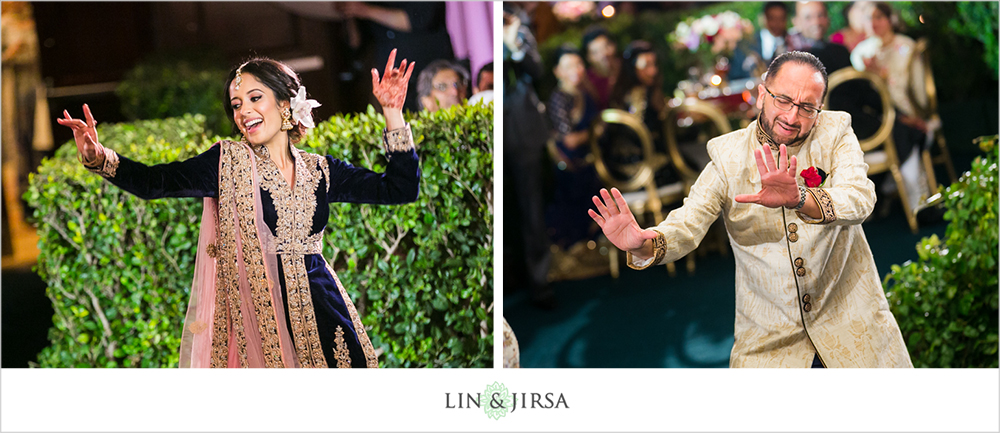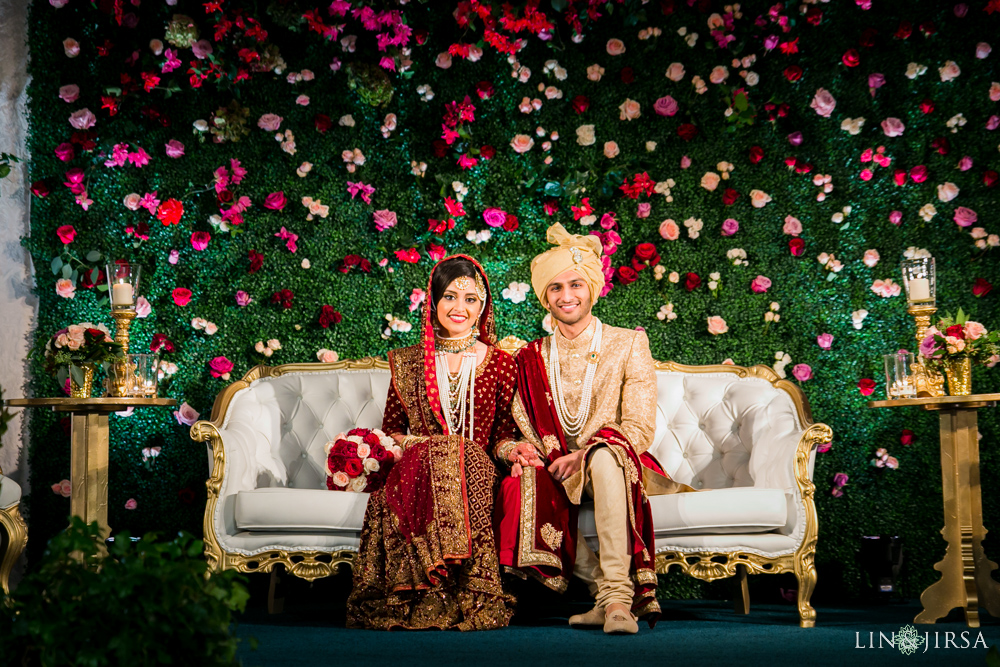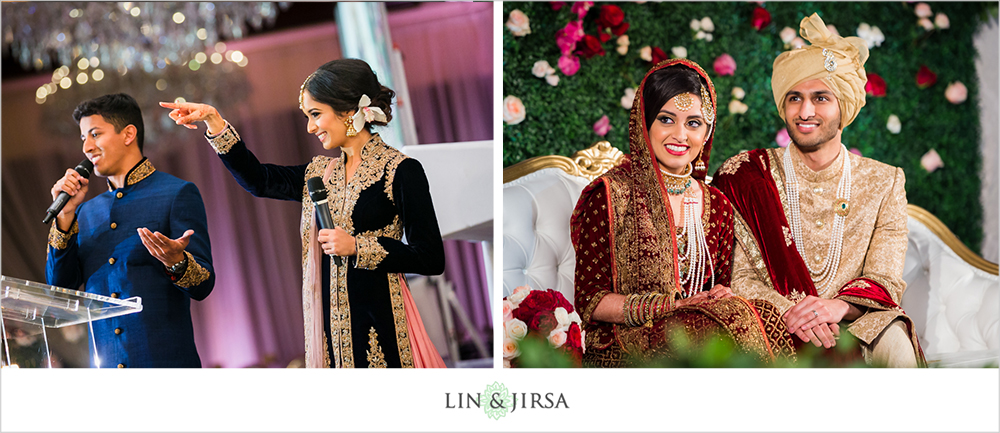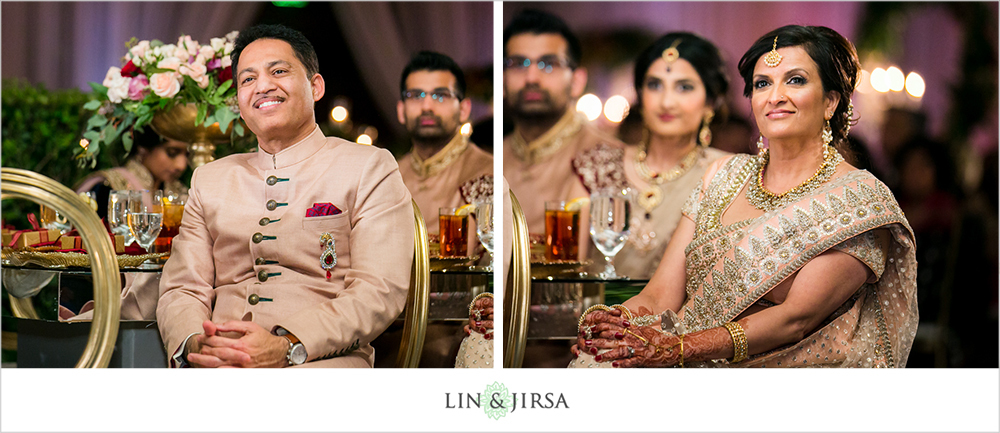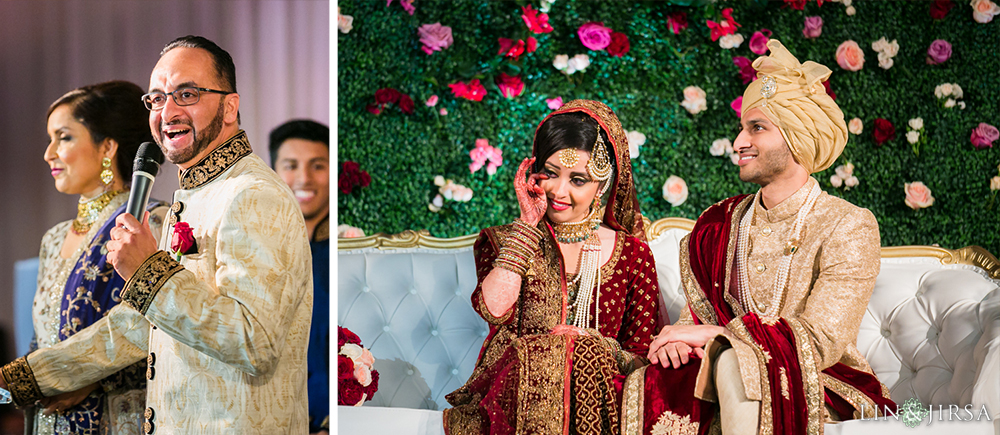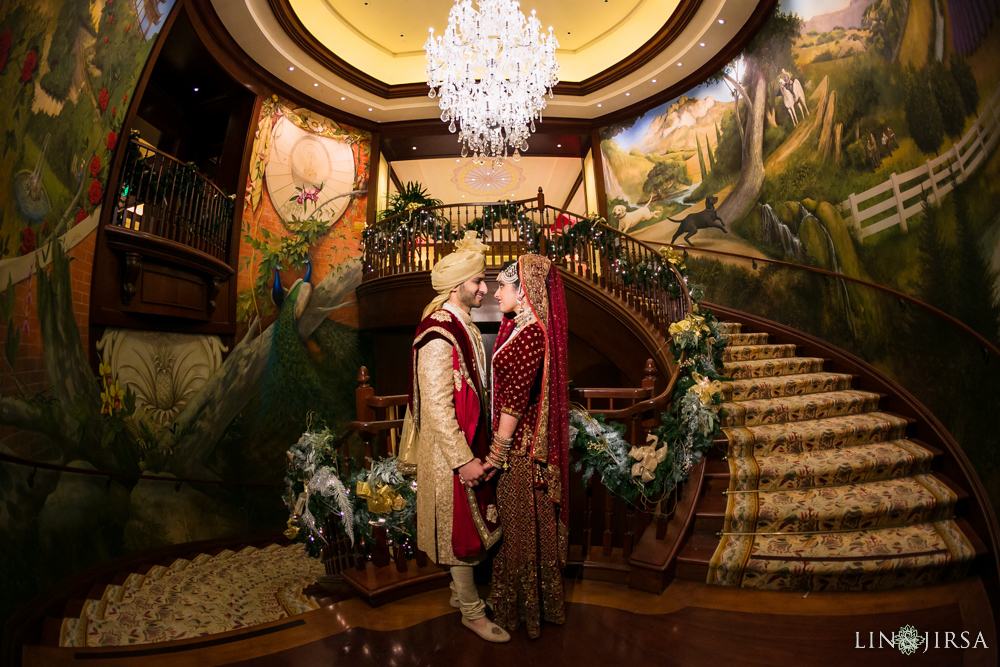 More Wedding Info:
Wedding Photography Location or Venue: Four Seasons Westlake Village, Address: 2 Dole Dr, Westlake Village, CA 91362
Wedding Coordinator: Ajita Chopra Events, Contact: [email protected]
Bride's Hair/Make Up Artist: Beauty by Lishma, Contact: [email protected]
Wedding Decor/Florals: Shawna Yamamoto Event Design, Contact: [email protected]
Wedding DJ/Lighting: 3D Sounds, Contact: [email protected]
Wedding Printwork: Invite Ink, Contact: [email protected]
Wedding Catering: S3 Catering, Contact: [email protected], Jay Bharat, Roubik Party Planning
Wedding Videographer: Avec Lumiere, Contact: [email protected]
For more info on Lin and Jirsa Photography, please contact us via our Contact Page. We'd love to set up an appointment for you to come by and see our albums, meet the team, and find out more about our other services, including wedding videography and photobooth!
To learn about our Posing, Lighting, and other shooting theories, please see our Engagement Photography Tutorials.