Hotel Bel Air Los Angeles Wedding | Richard and Hope
Directly from the groom, Richard (via Yelp):
"Masterful. That's the best word I can come up with to describe the photography team of Lin and Jirsa. They are, by far, the best decision that we have made for our wedding.
There is a sheen present on every photo that you cannot put a price on. Like a magic trick that is always at work. As I've told Pye upon our first meeting, consider us not as customers, but as fans of their work. My now wife and I view ourselves as rather difficult clients to please as when it comes to photographs, "extraordinary" has always been our standard with photos. A little sharper, a little more vibrant, a little more contrast. We want that extra care applied to every photo we have. Having met with Pye for our engagement shoot. I quickly had a grasp of how his mind works – envision a shot and do every adjustment necessary to make it the perfect one. A few dozen camera settings adjustment, the right camera angle to capture a dramatic lighting, alter the environment a bit (physically) to make it more accommodating, direct the couple in an affable manner. Not to mention those exquisite post processing techniques. The kicker is this applies to every single photo he takes. The result, quite frankly, is a fairy tale realized.
Engagement shoots have always been thematic. Every couple's different. Some would want a fun Disneyland shoot, some a lively shoot by the beach. It all depends on the couple's character. I imagine it can't be easy for a photographer to switch styles and do something they are not accustomed to. With Pye and the rest of the team, they adjust to you. They listen to every idea, discuss photos that were your inspiration and they start to craft a shoot specifically personalized to both your liking and very well reflective of your relationship. Props, time of day, what you'll be wearing, tone, post processing, its all accounted for. When the photos came out, the best complement I can give the team would be that they came out much better than what I had imagined.
Weddings are a different beast entirely. A lot more people to shoot, details waiting to get some attention, a dynamic program and emotions erupting everywhere. At this point in time we were much more comfortable working with Pye. I remember him saying "we're not out shooting, we're just having fun, playing around and we just happen to have a camera in hand". It helps to act a lot more natural to be able to project the rainbow of emotions a wedding will evoke. Here's what I told the team before the wedding "We want to see Hotel Bel-Air and our wedding through the eyes and lens of Pye Jirsa and his creative statement to serve as a stamp of excellence that we, though flawed human beings have made a difficult yet conscious decision which though there are risks and improbabilities, will be ultimately rewarded in the grand scheme of things." Looking at our wedding photos now, I can say that we have truly been rewarded. Even moreso. The photos look extraordinary, elevating the actual events almost to the point of surrealism. What's even more surprising is how they have managed to capture every single emotion elicited on that event. It's like if it someone was overjoyed, crying or ecstatic, somehow they managed to capture every single one of those. Not a moment missed. People can be unruly at a wedding. Some buzzed, other drunk, others just plain excited. Yet Pye directed everyone's group photo with ease and with a level of professionalism consistent with a master photographer.
This is what Lin and Jirsa does best: make and preserve moments for people intertwined by fate. The photos will remain as they are forever. A testament to the couple's chemistry; the power of attraction that changes lives and a piece of a photographer's legacy that is meant to outlast the frailty of human nature.
Thank you, for providing us with the opportunity.
Recommended? Hell yeah! We'd do this all over again if we can."
Be sure to follow us on our Facebook Page for updates and the latest with LJP!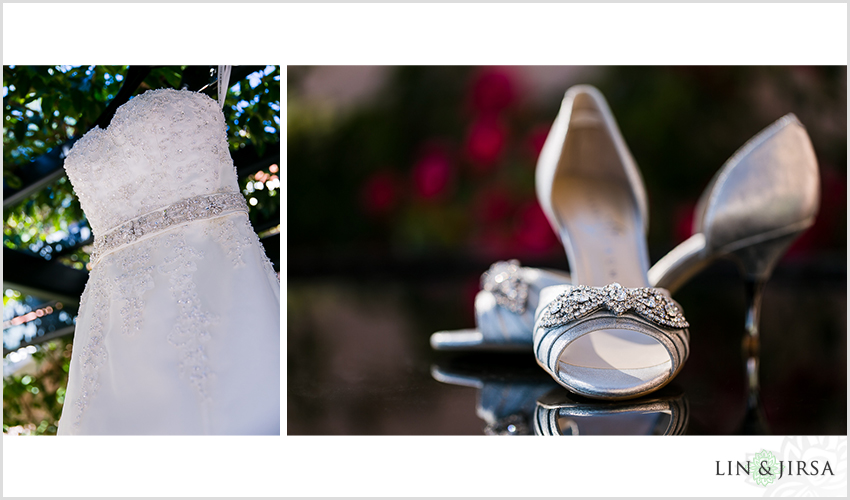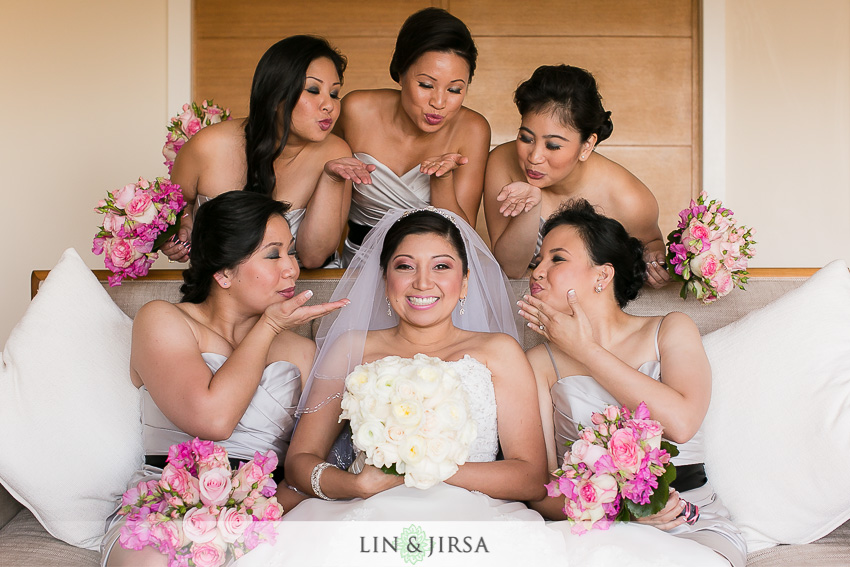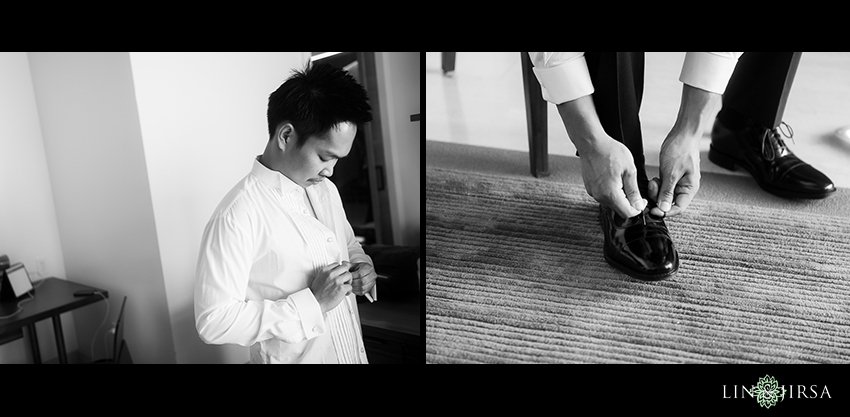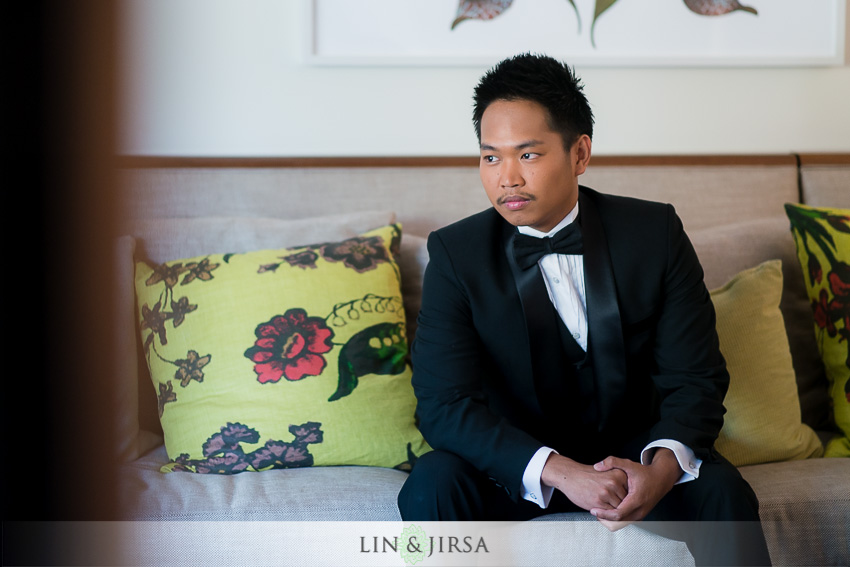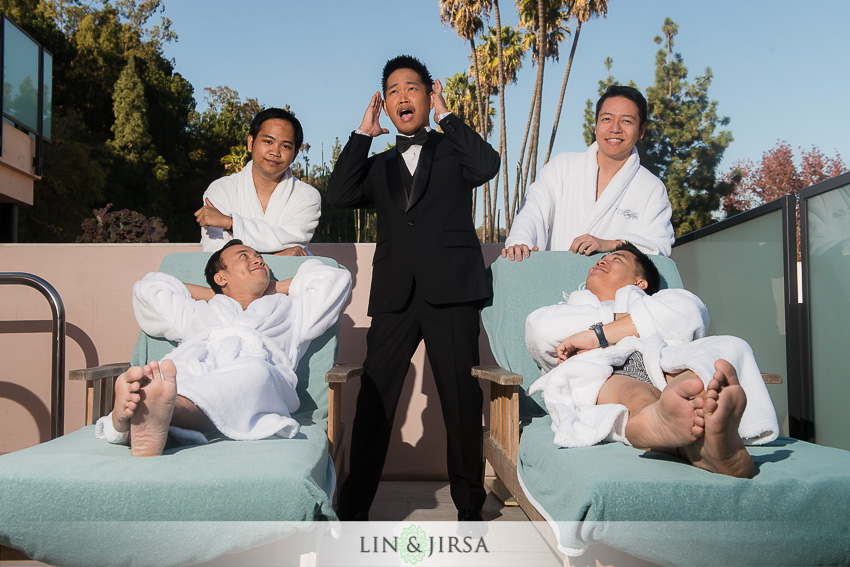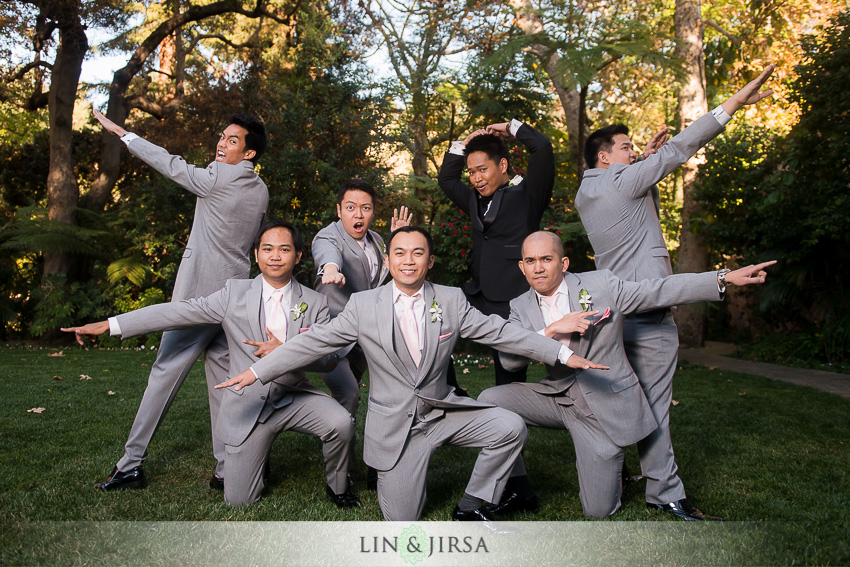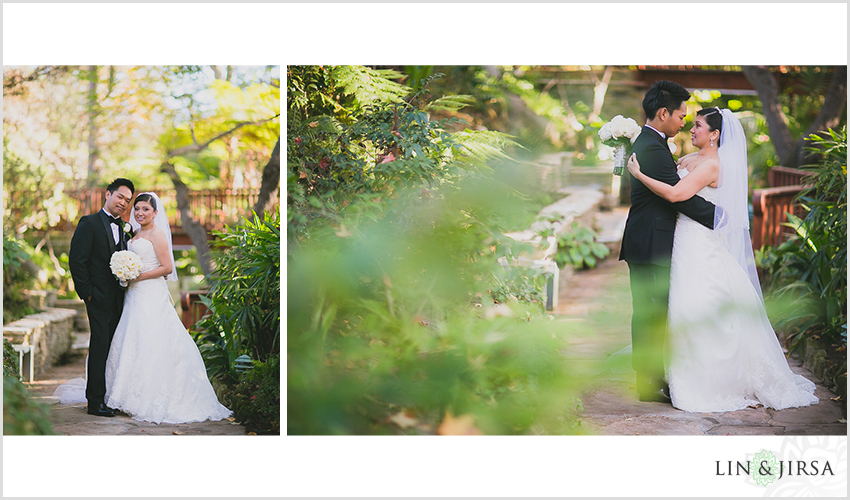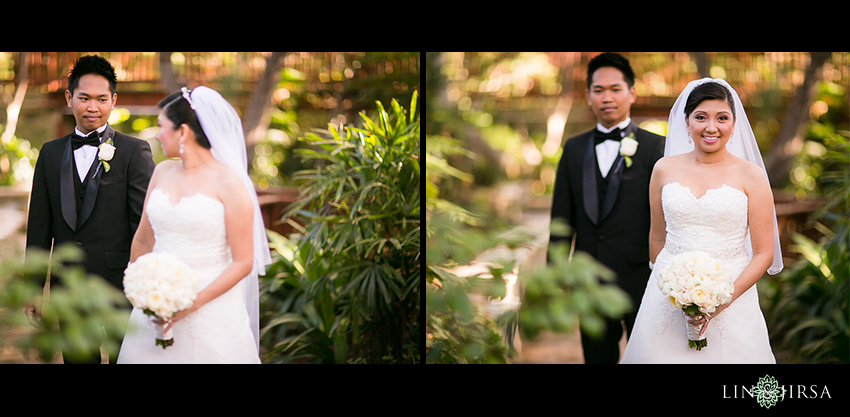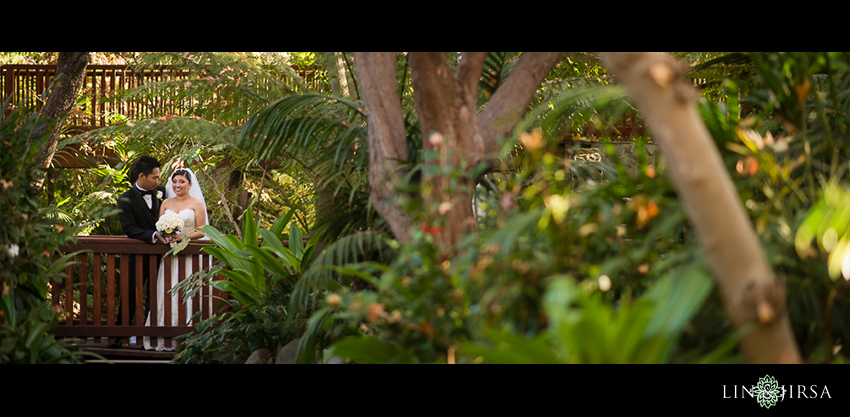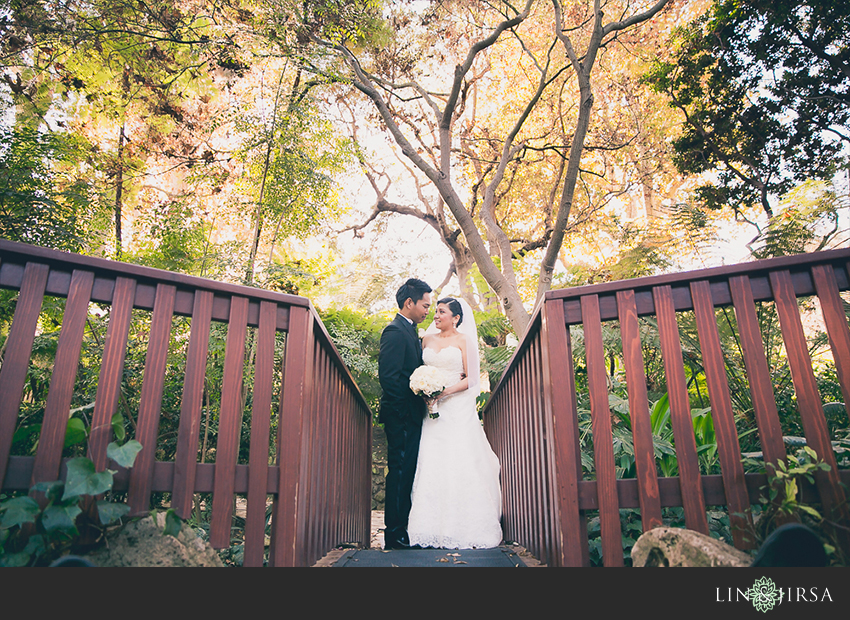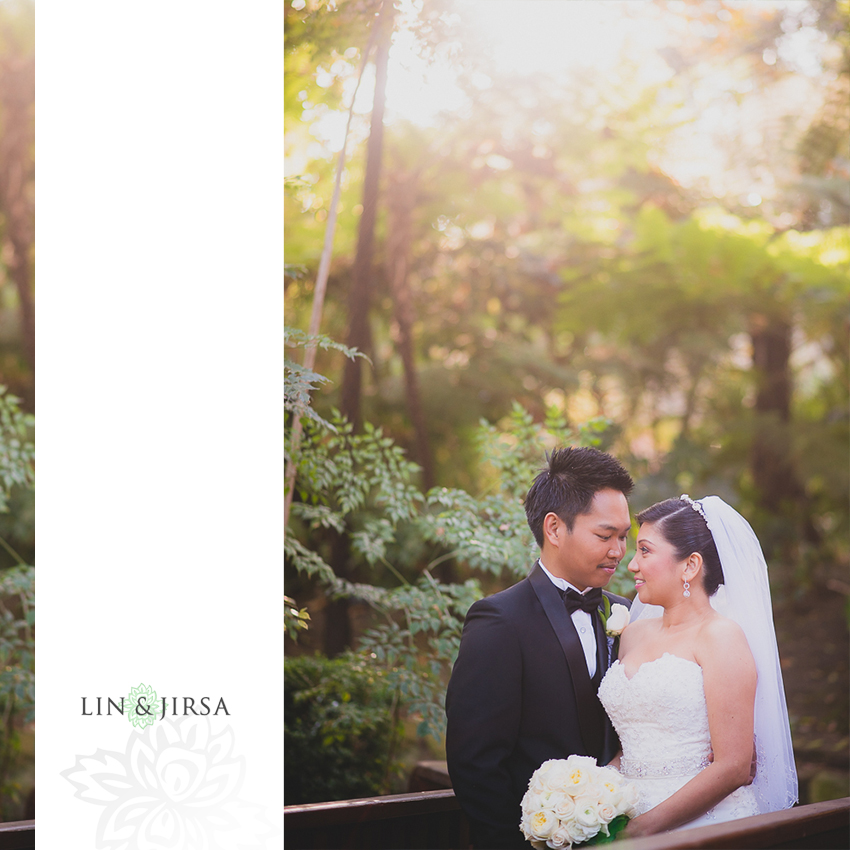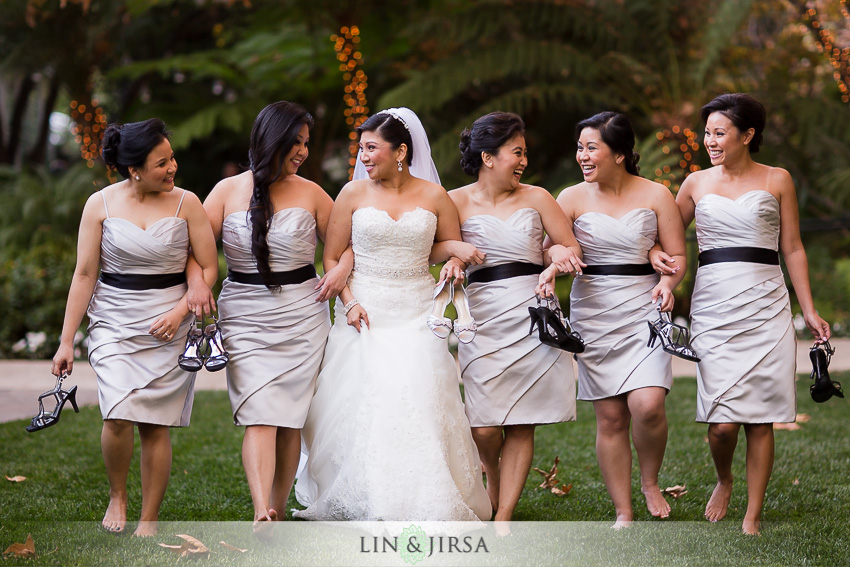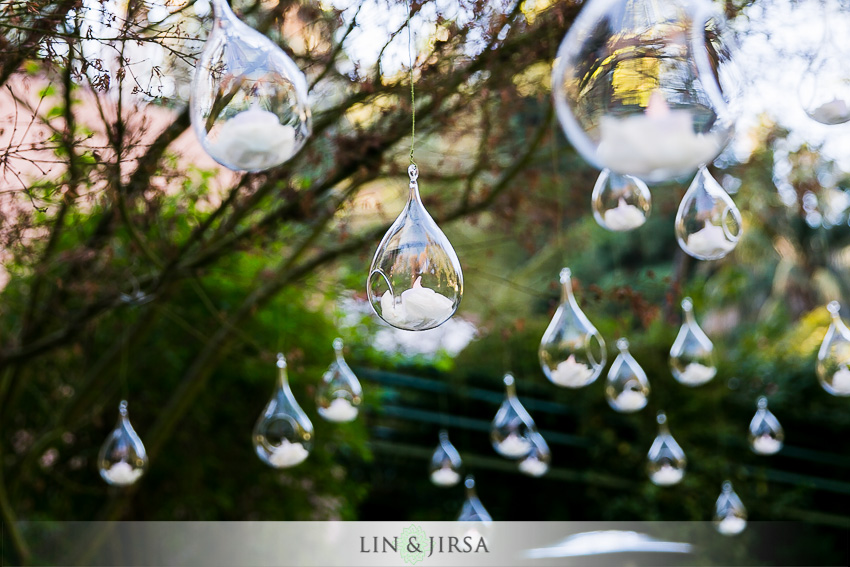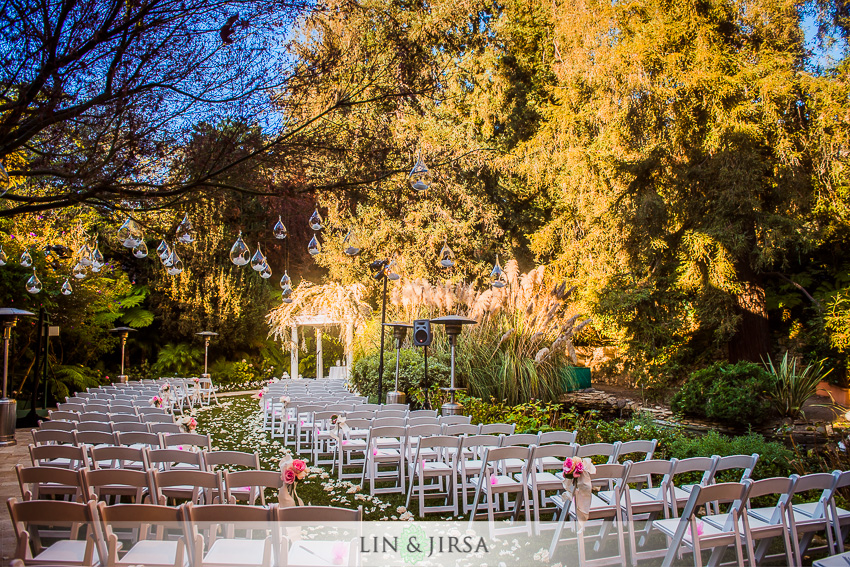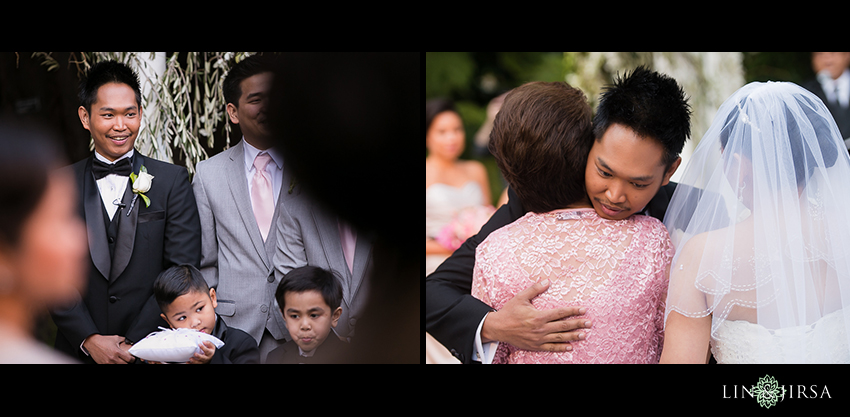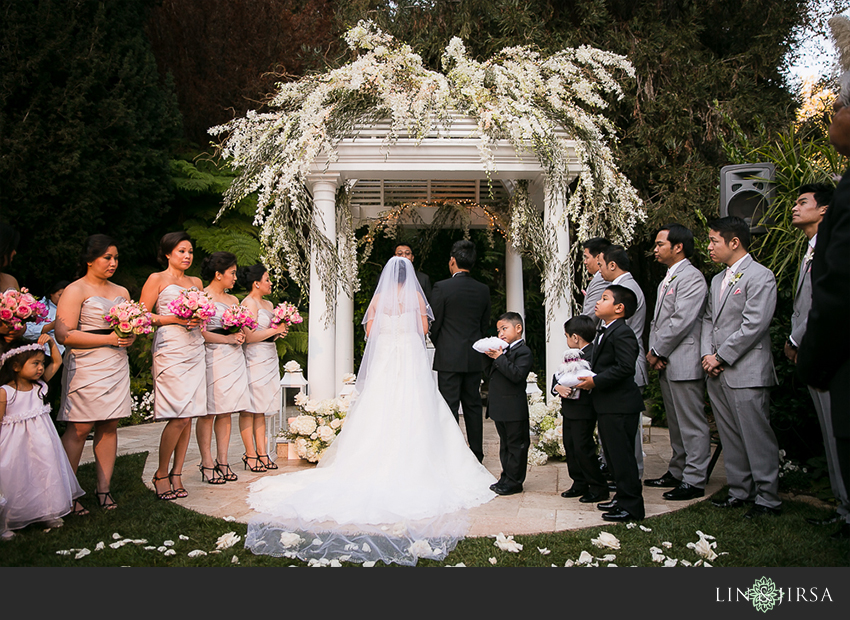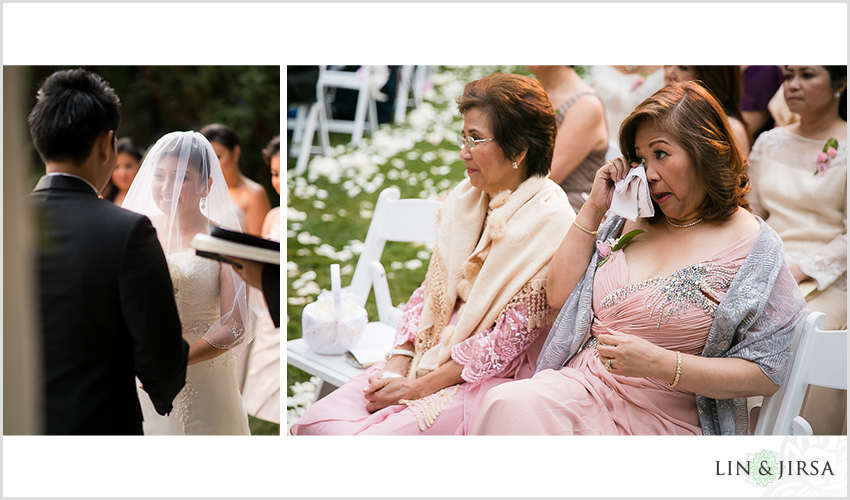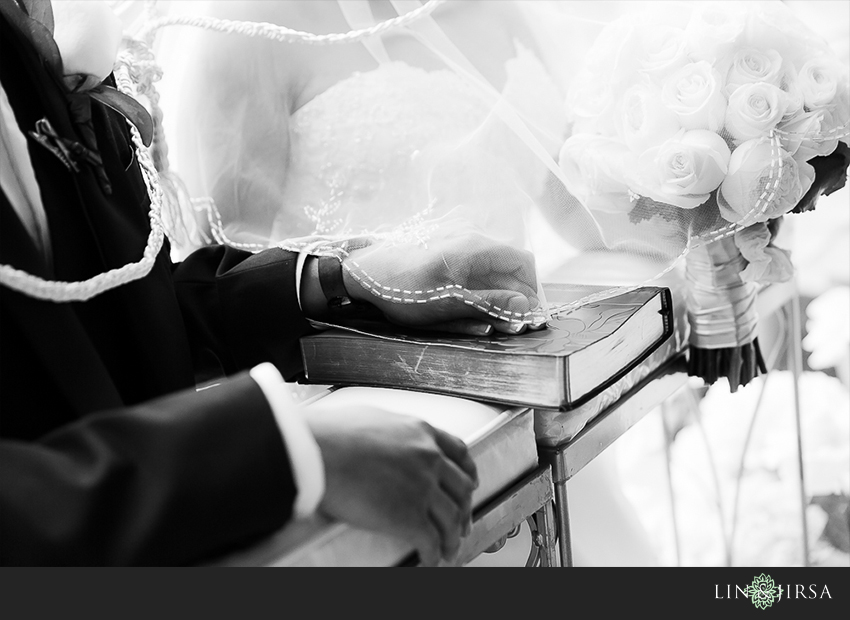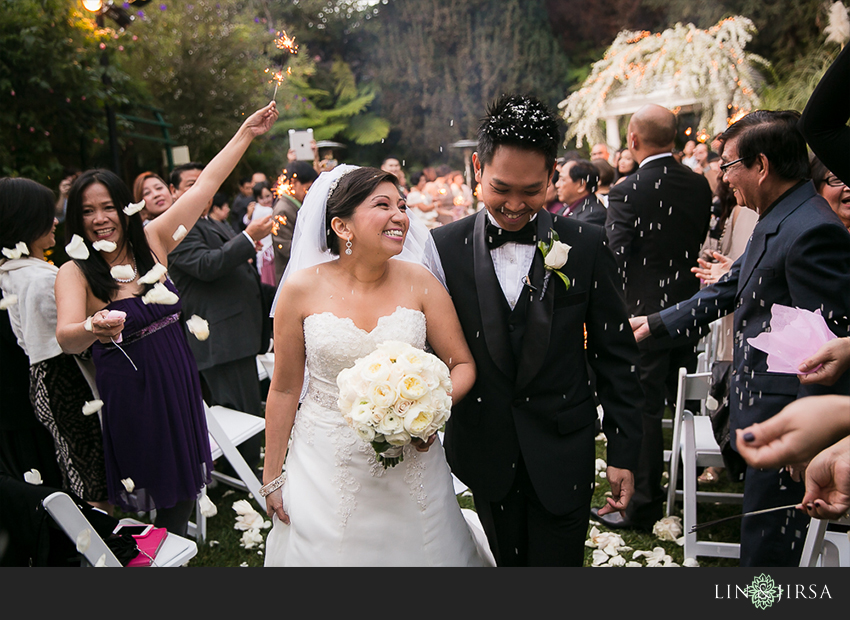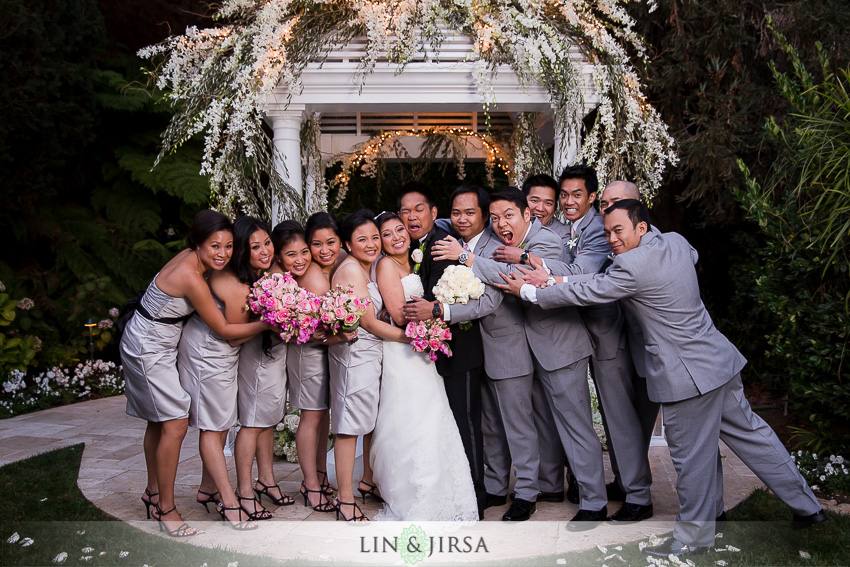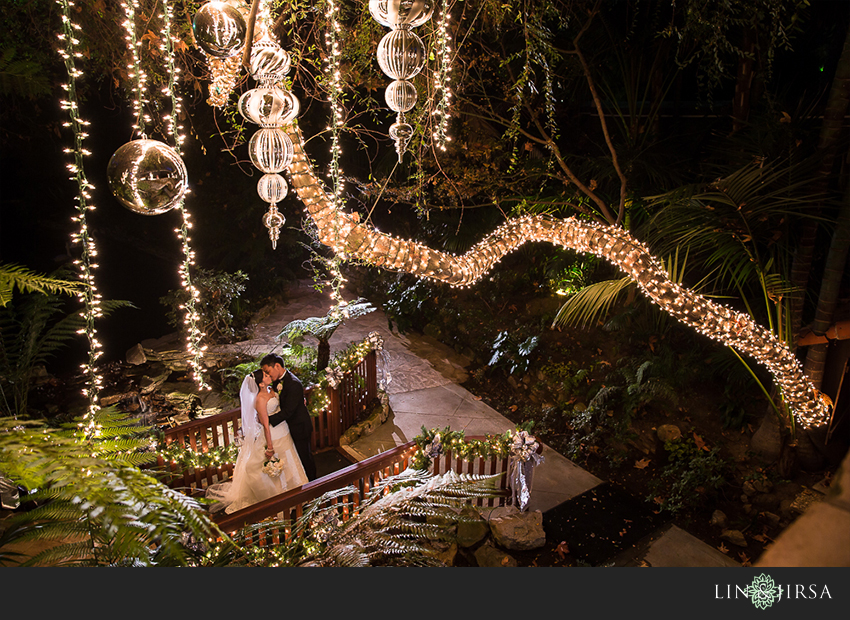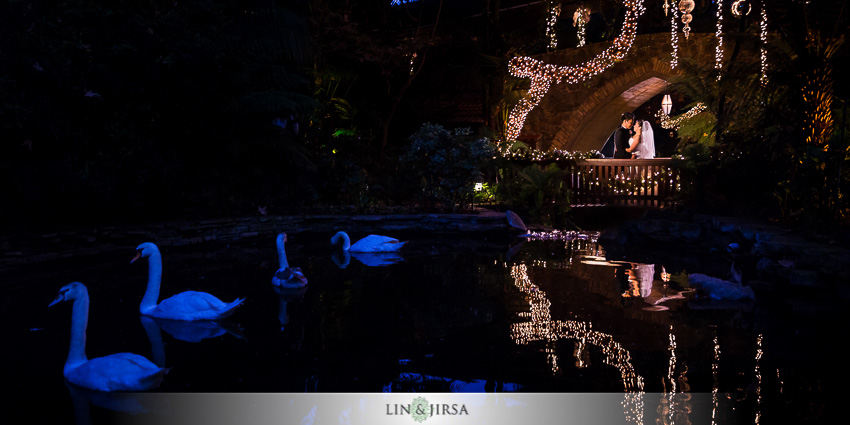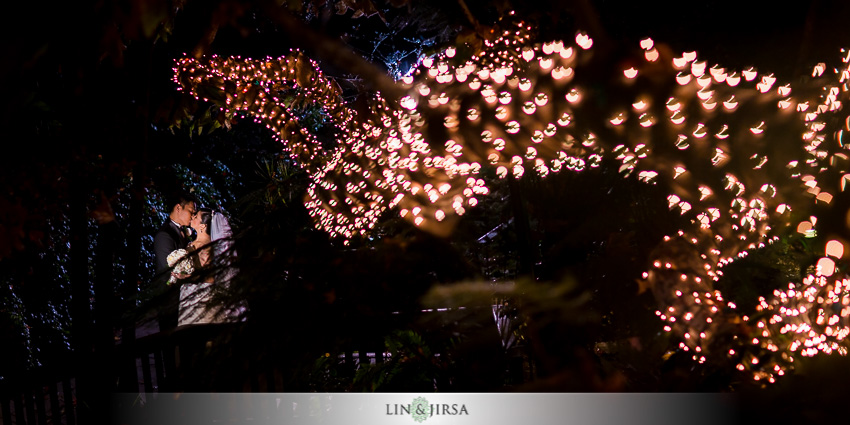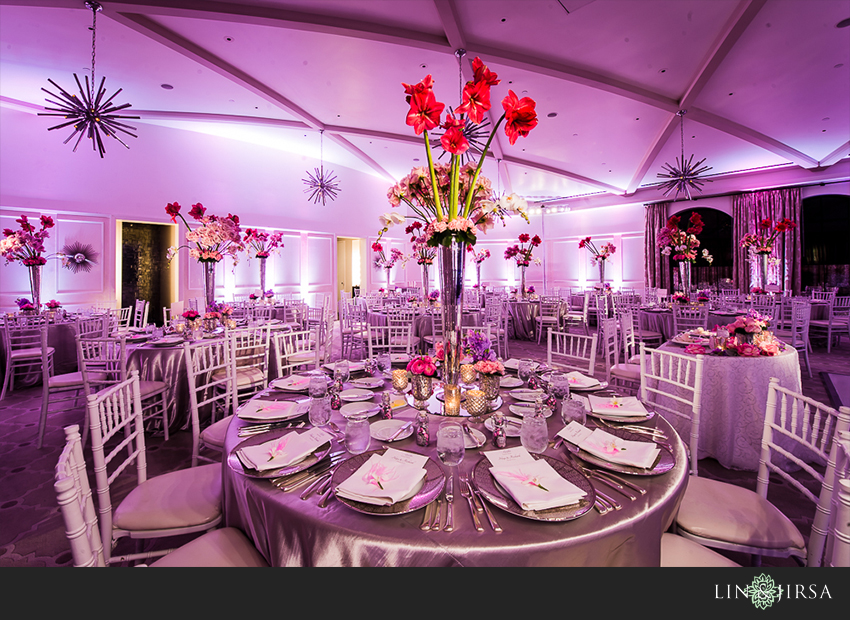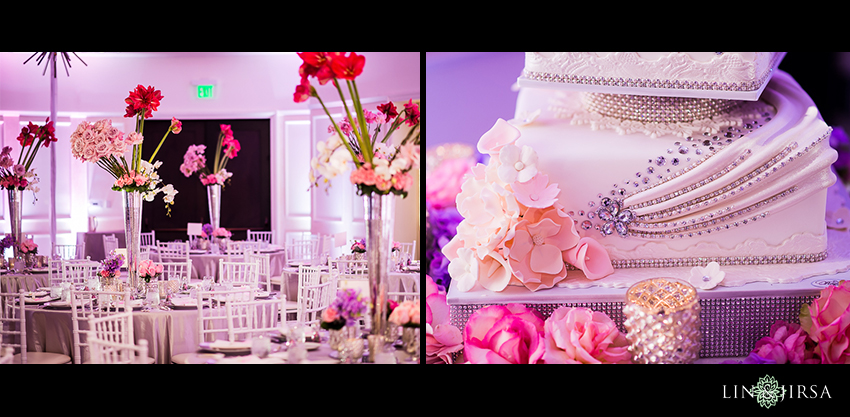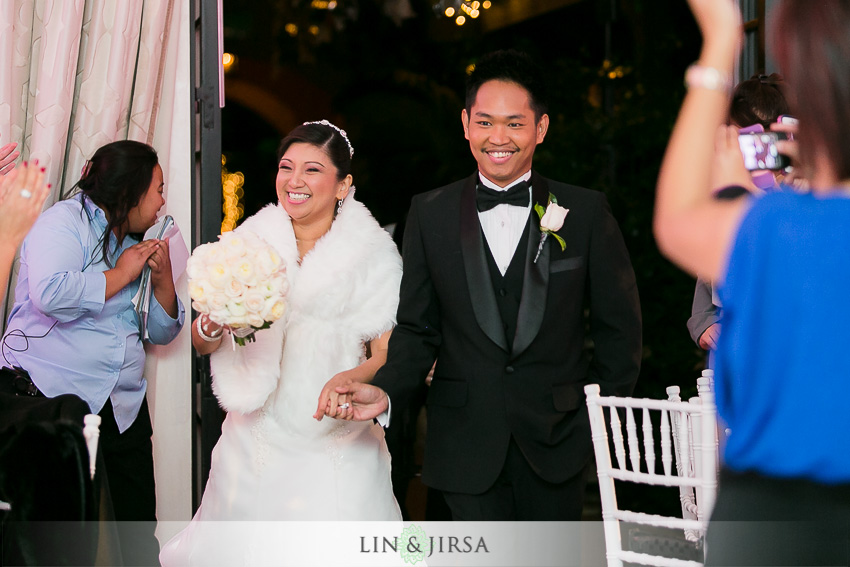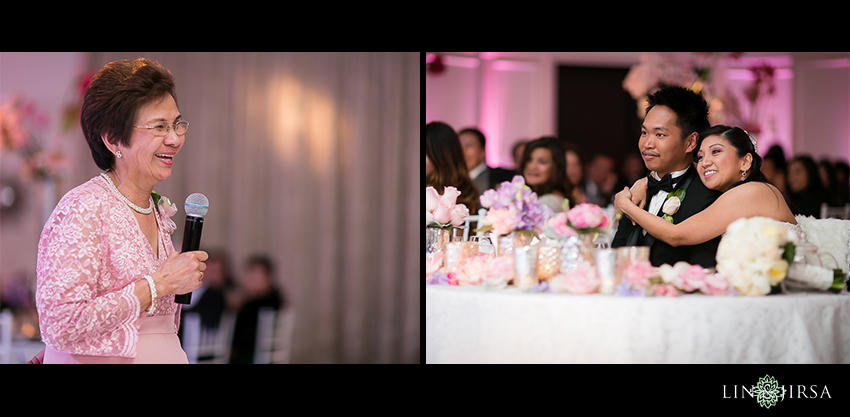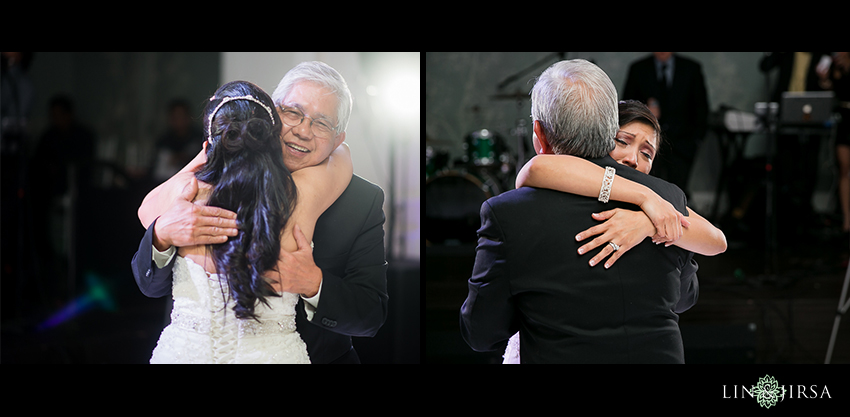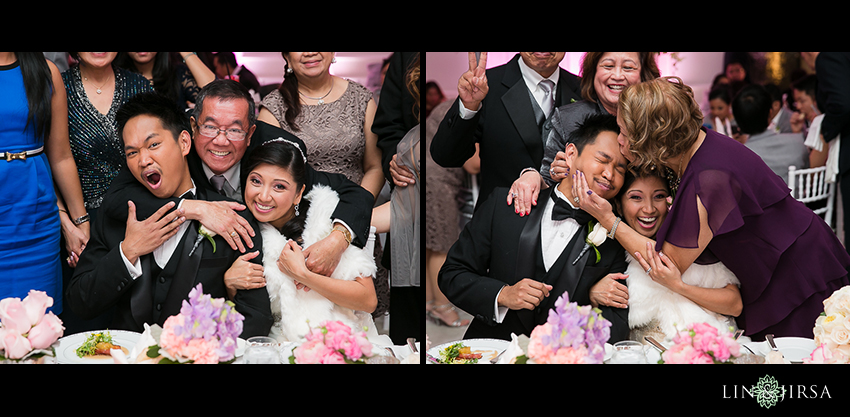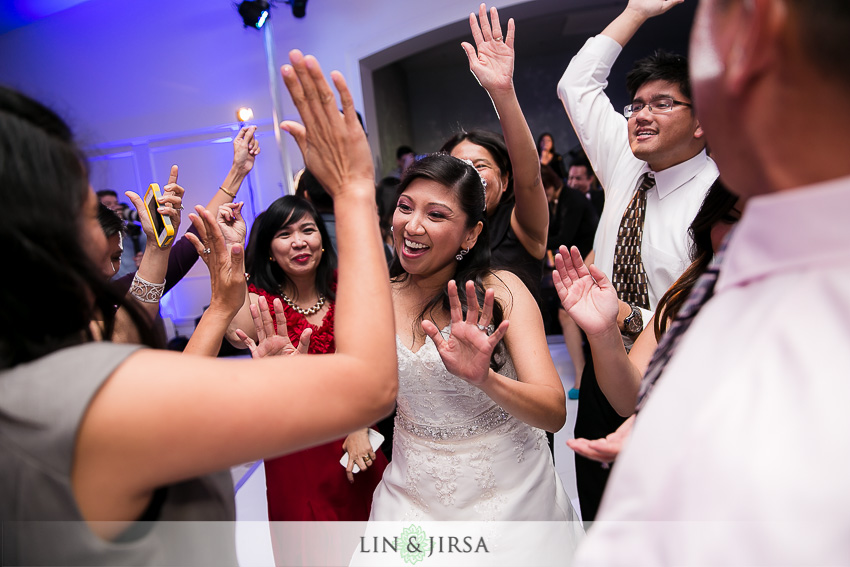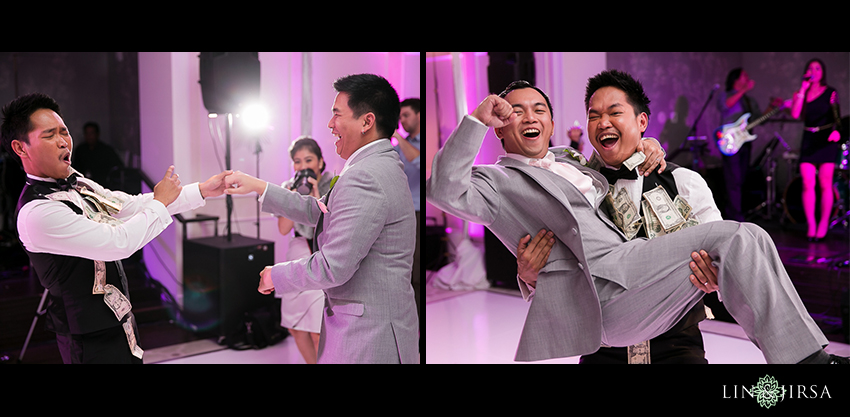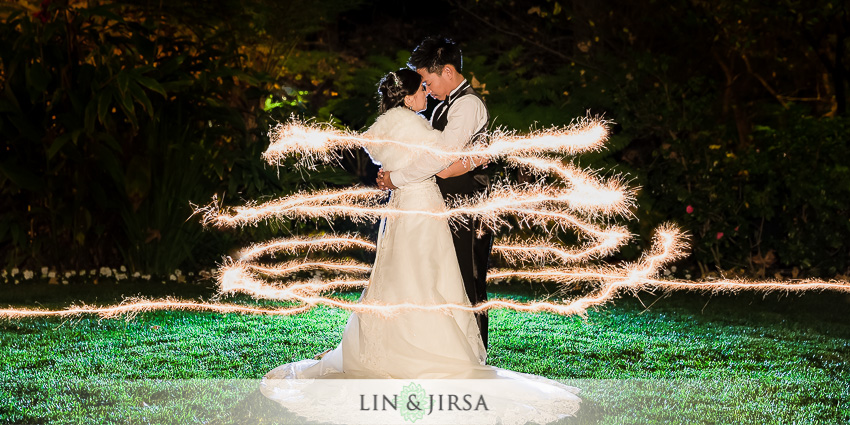 Wedding Ceremony and Reception Locations: Hotel Bel Air 701 Stone Canyon Rd, Los Angeles, CA 90077 (310) 472-1211
If you are interested in booking Lin and Jirsa Photography for your wedding, please visit our Contact Page. To view more information about our post production, please view our Lightroom Presets and our Lightroom Tutorials