Hotel Irvine Indian Wedding | Andrew and Rani
Please enjoy this gorgeous Hotel Irvine Indian wedding featuring Andrew and Rani.
A big thank you to Ghazala Dinshah for organizing this beautiful event.
Also, check out our Facebook Page for updates and the latest with Lin and Jirsa, Orange County!
Wedding Preparation
Andrew and Rani's wedding at the Hotel Irvine, located in Orange County, CA,  was an absolutely unforgettable event. From the Baraat to the last dance – every moment was heartfelt, and  every detail was flawless. Our day began with the gorgeous Rani getting ready in one of the Hotel Irvine's beautiful guestrooms.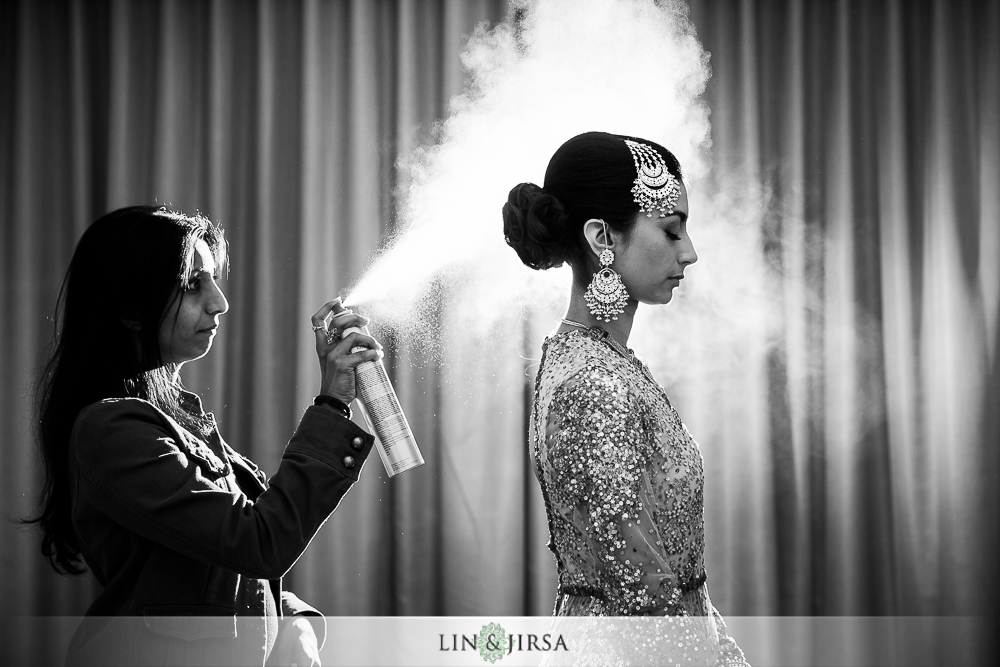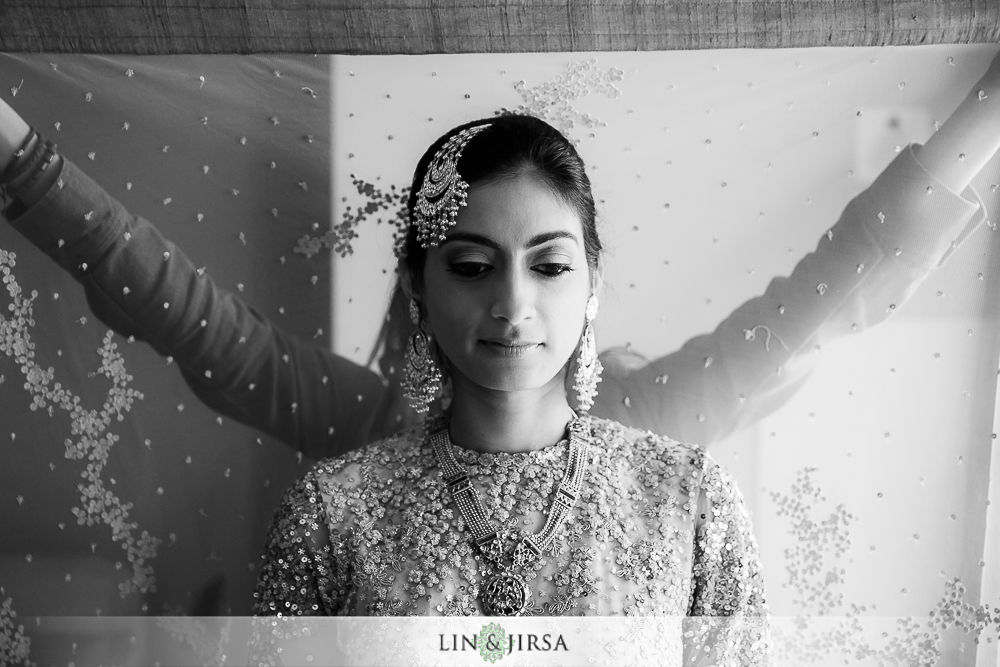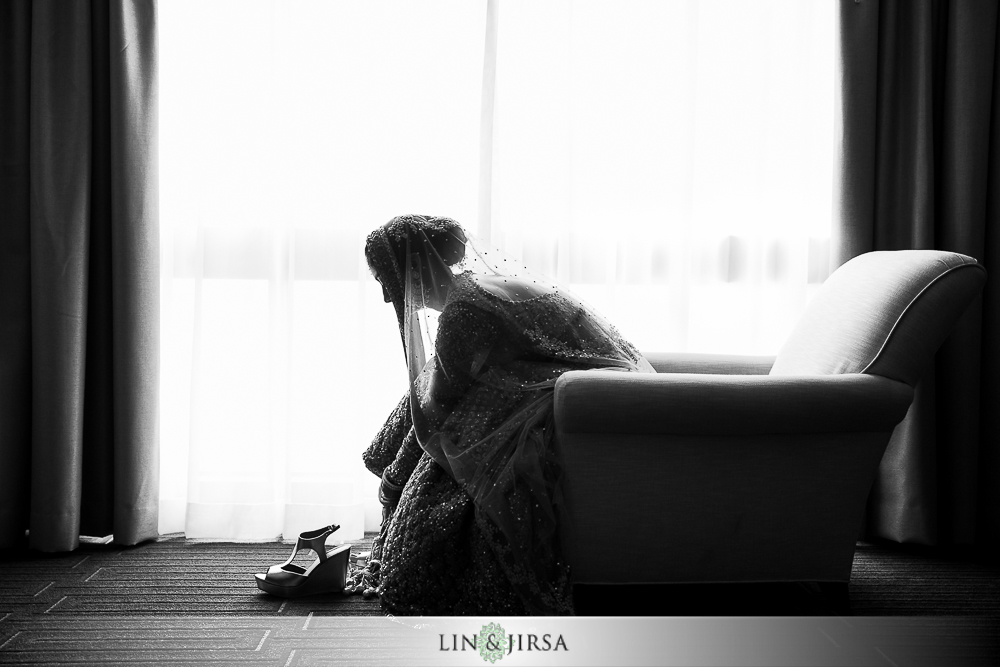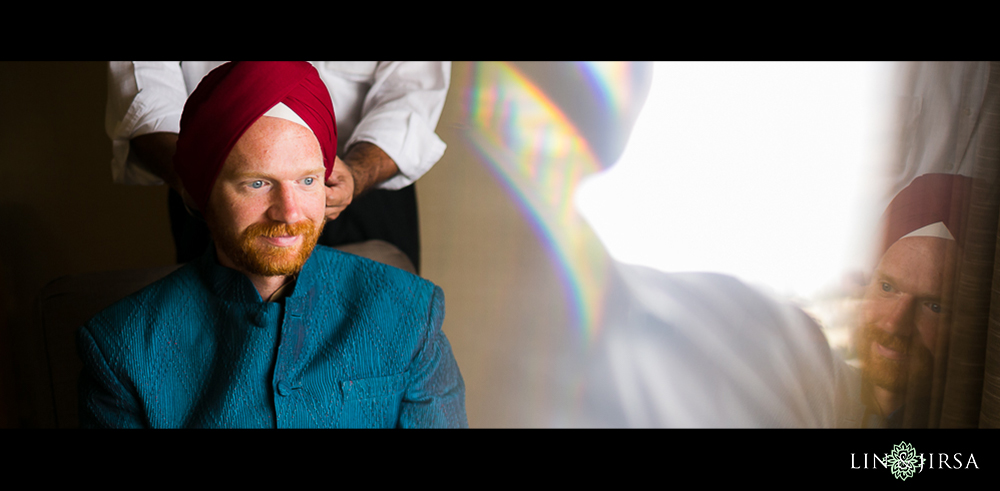 Andrew was all smiles as he got ready and anticipated the moment when he would get to lay eyes on Rani on their wedding day.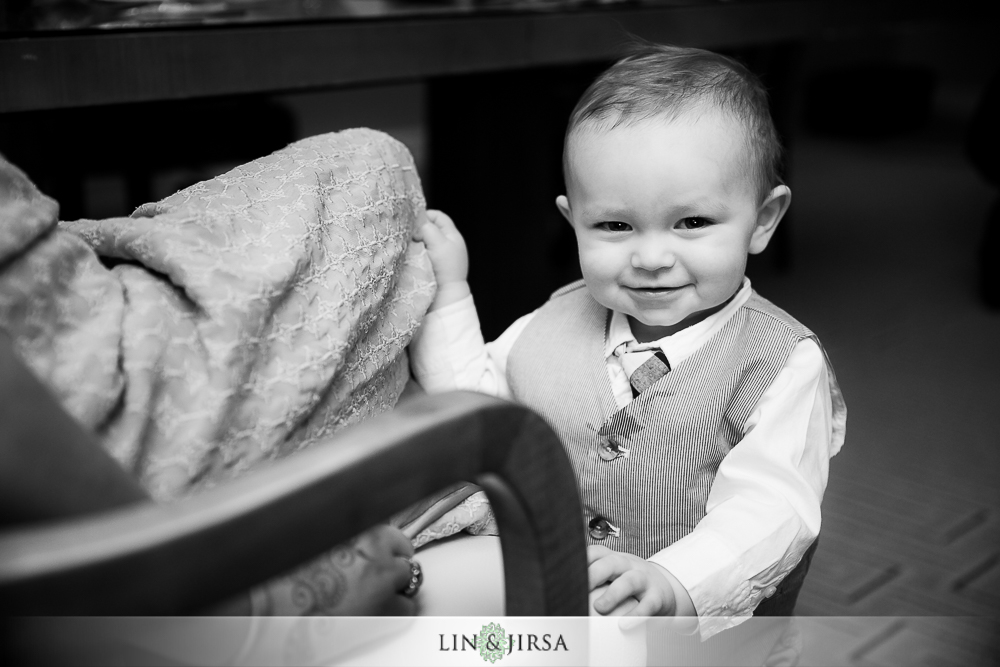 How cute is this little fella?
Baraat
After capturing some beautiful shots of Rani and Andrew getting ready for the day, we hurried downstairs to Andrew's Baraat just outside of the Hotel Irvine (If you are new to Indian weddings, click here for more information on the tradition of the Baraat).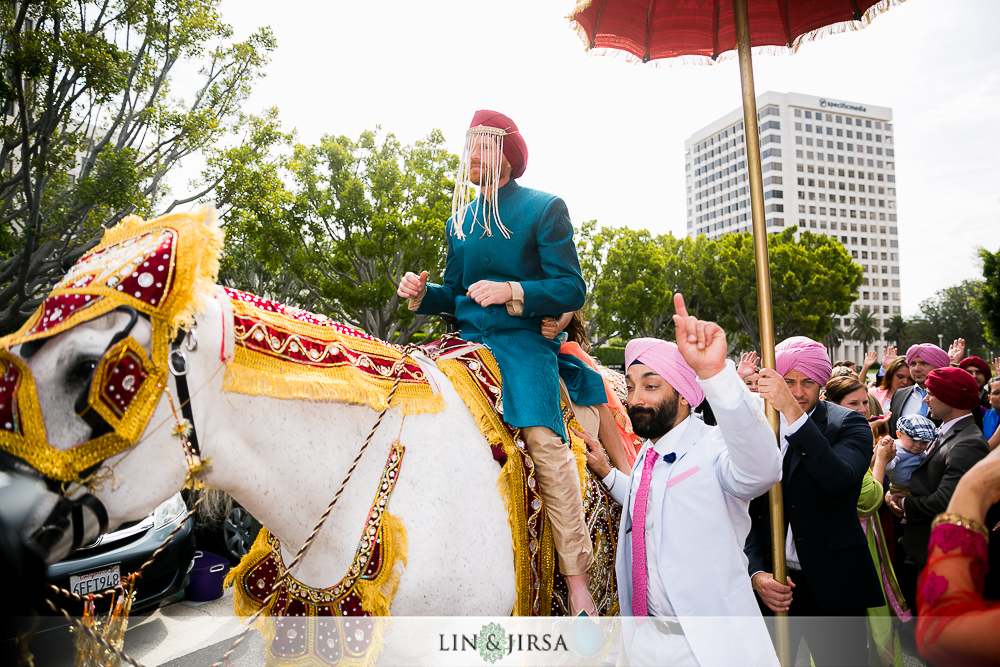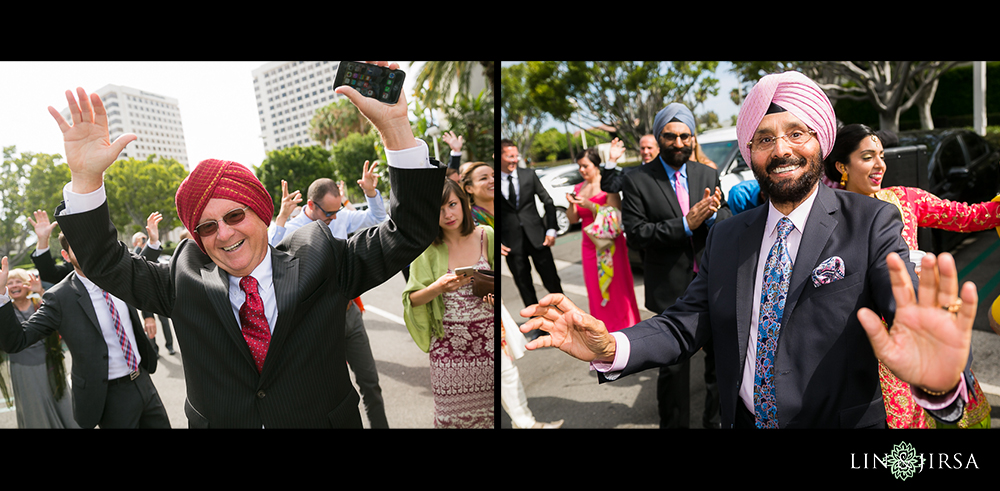 The Baraat is such a fun part of the wedding day to photograph. The music is always upbeat and lively, and the guests are full of joy and excitement.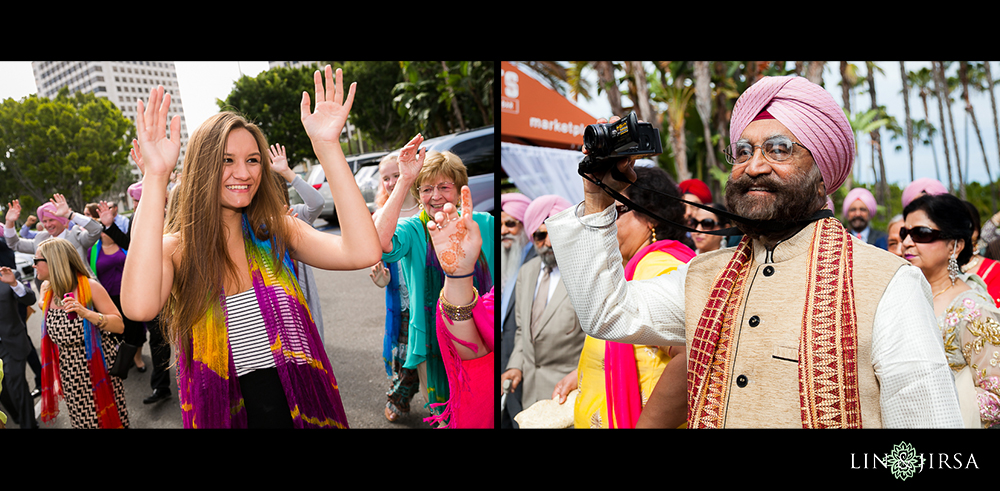 We had so much fun capturing all of Andrew and Rani's guests!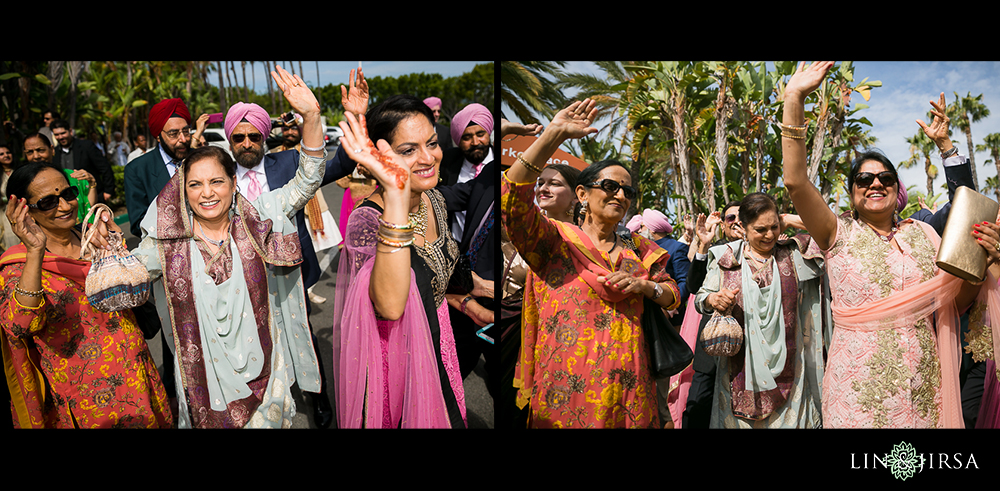 Wedding Ceremony
After the Baraat, guests made their was inside the Hotel Irvine to watch the wedding ceremony. The Ballroom was filled with romantic candle light and the scent of all of the gorgeous flowers that adorned the room. It truly felt magical when you walked inside and took it all in. Many thanks to  Ghazala Dinshah for making sure everything looked perfect!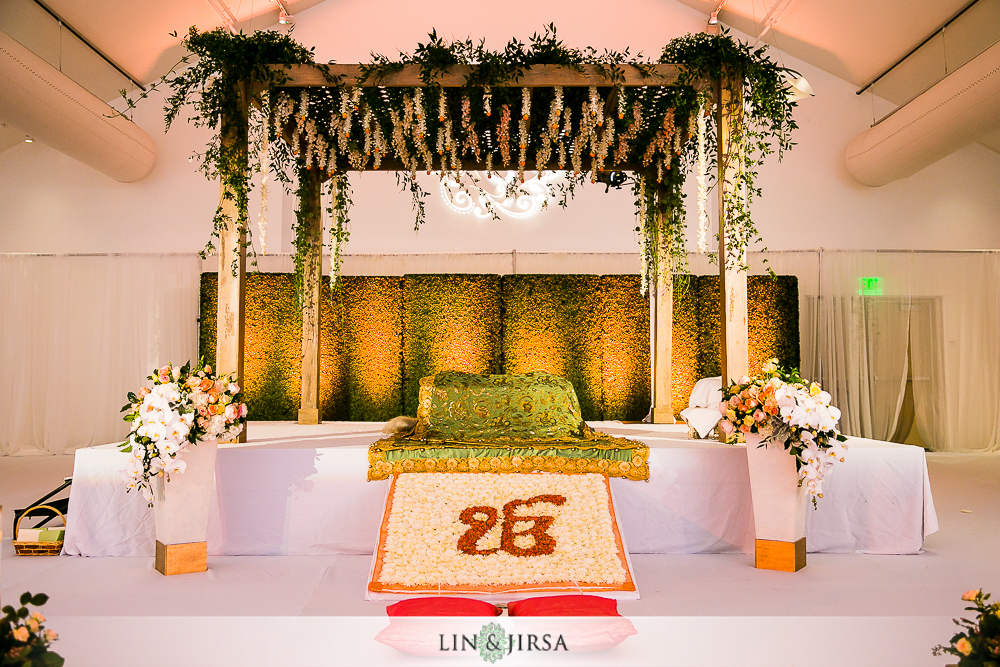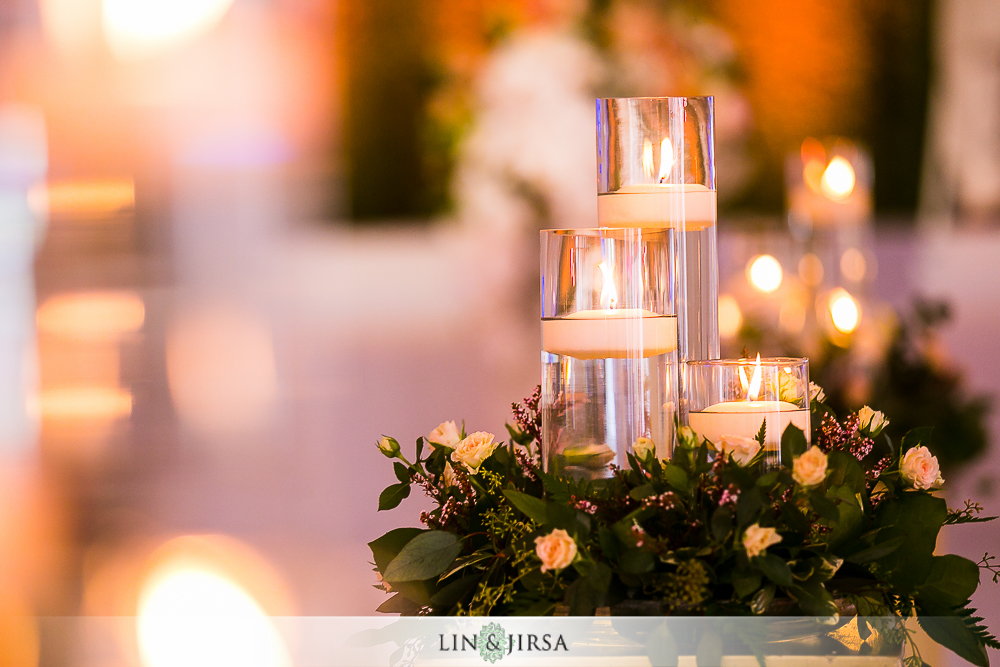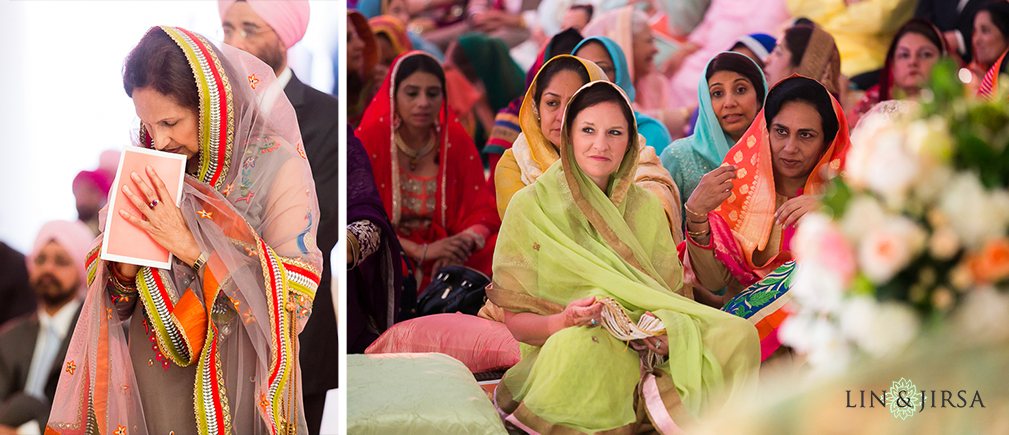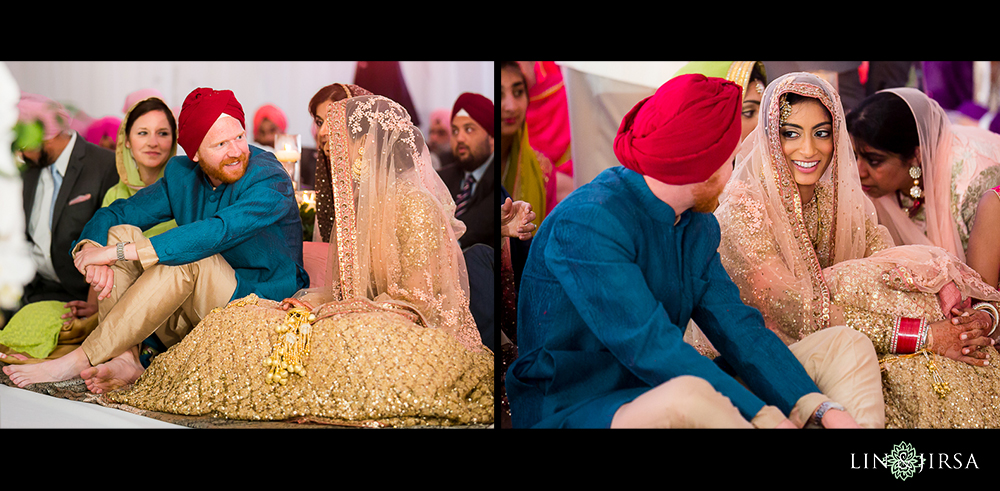 Such a sweet moment shared between Andrew and Rani! They love each other so much!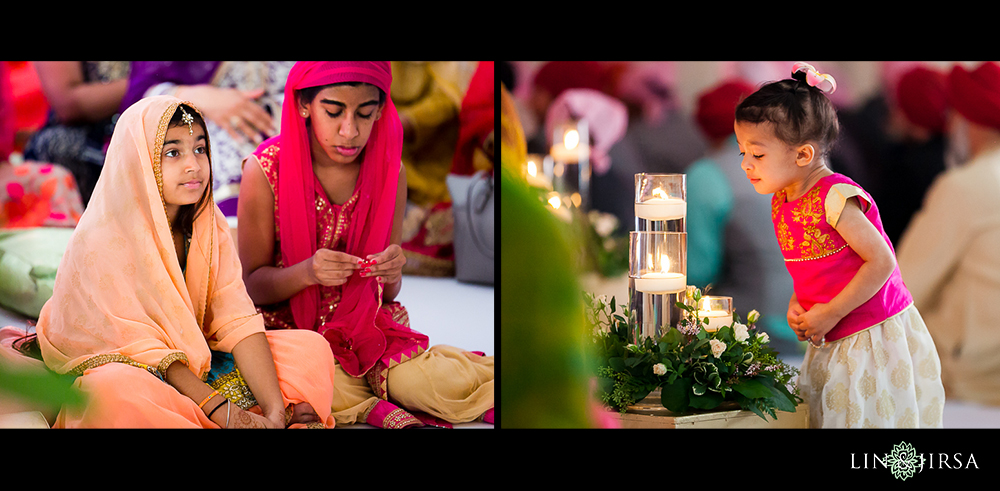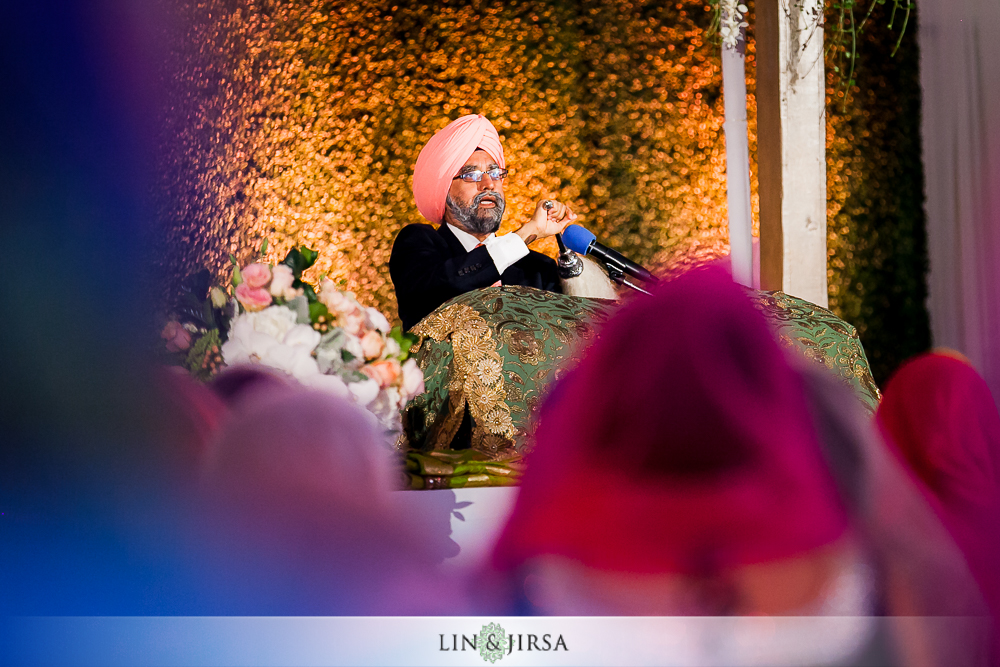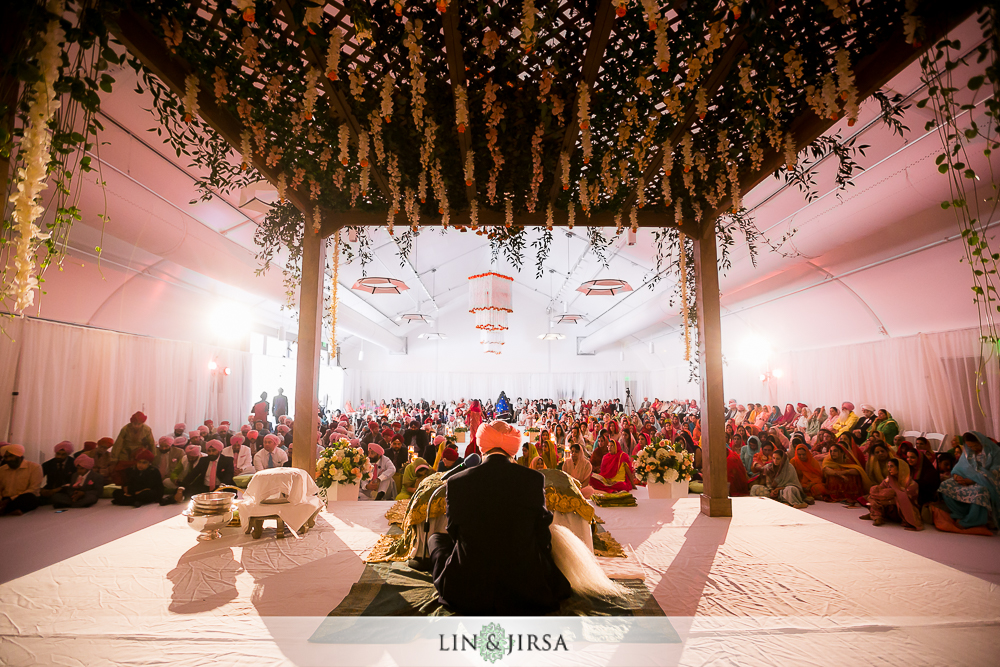 Andrew and Rani were surrounded by the most loving group of friends and family!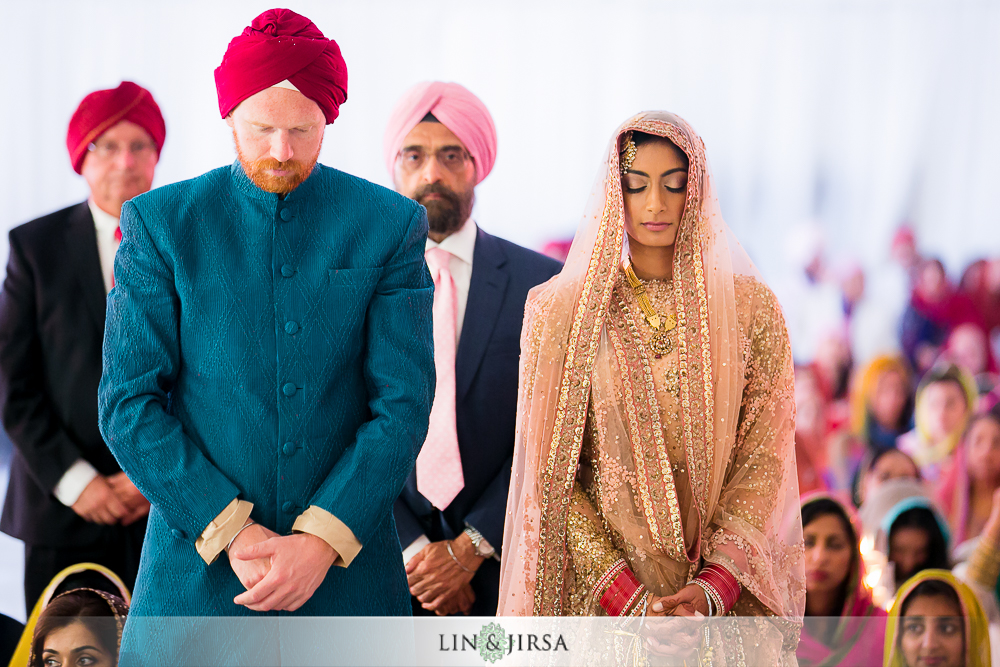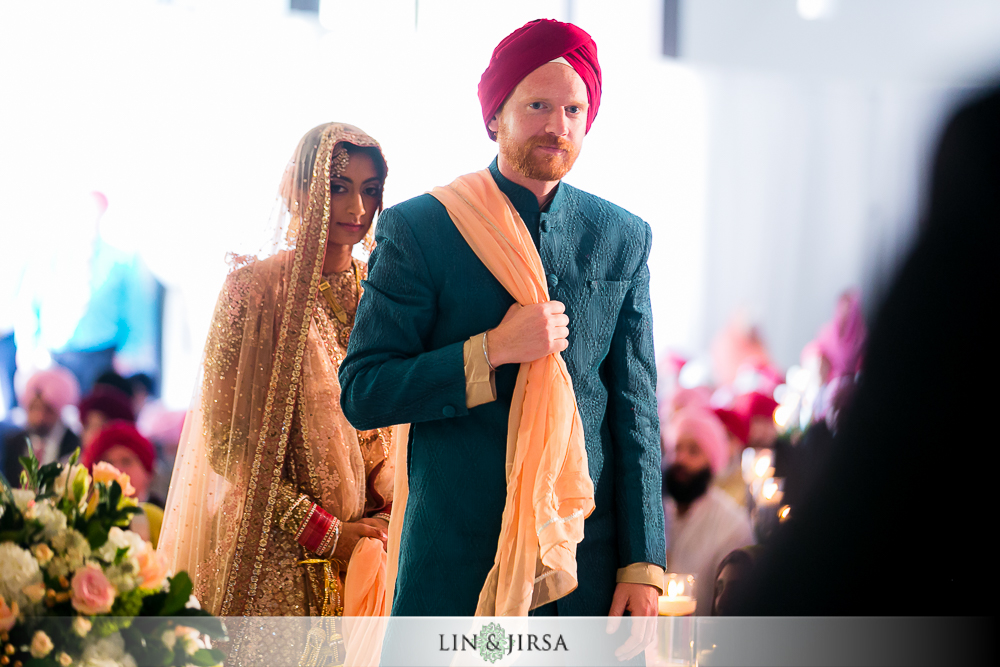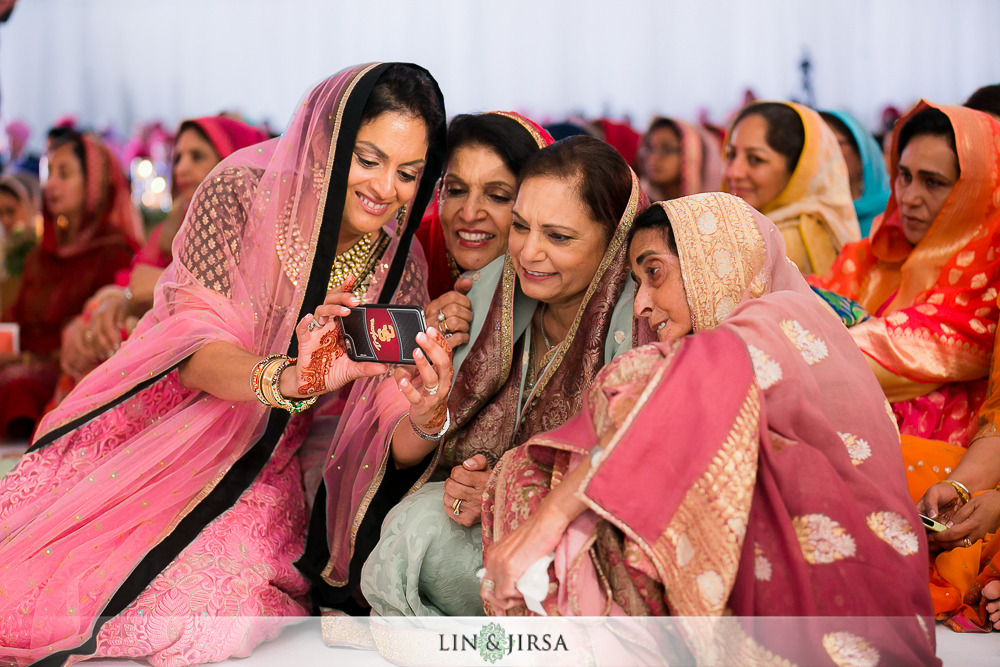 Admiring  how beautiful the scene is – especially the bride!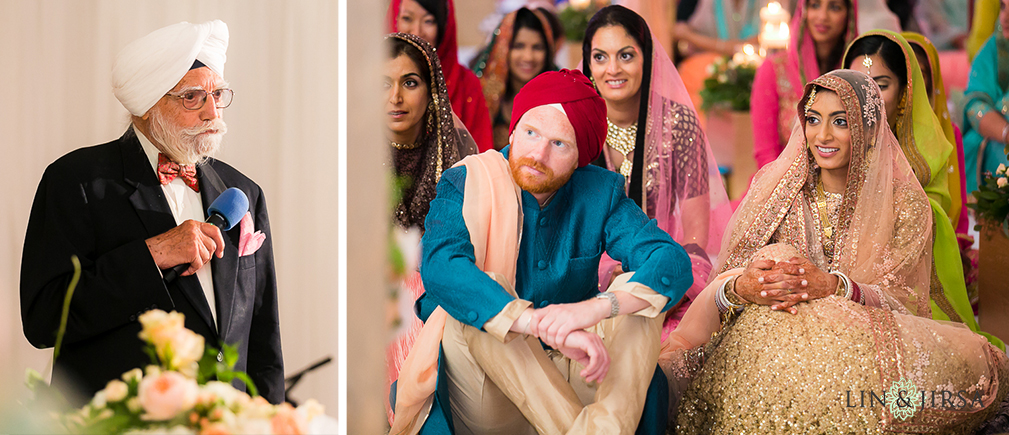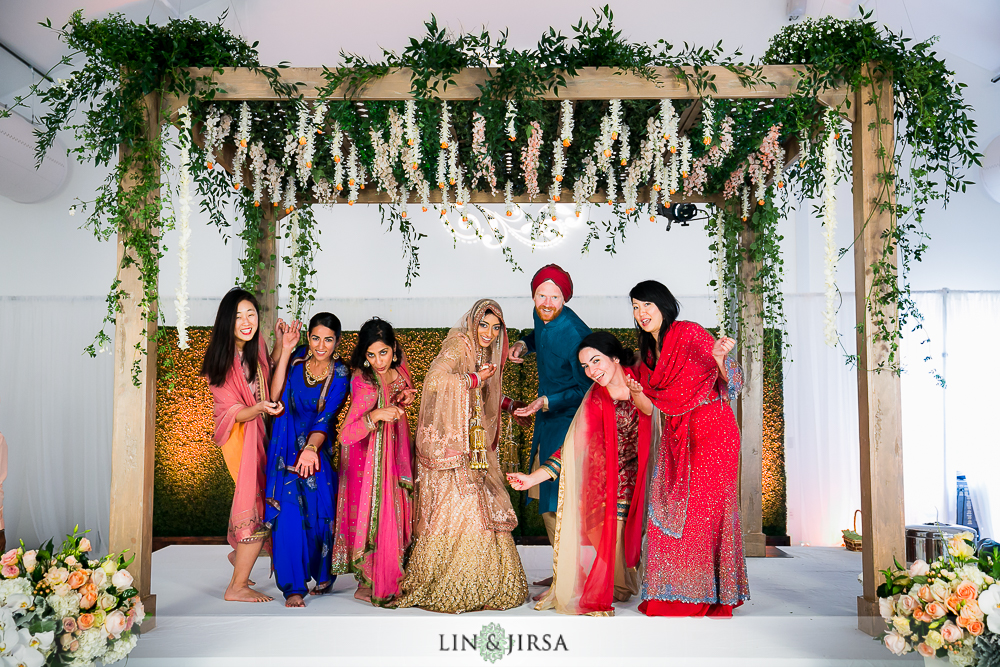 Such a fun pose!
Wedding Couples Session
After the wedding ceremony, Andrew and Rani stepped outside the Hotel Irvine, to spend a few moments alone together as man and wife.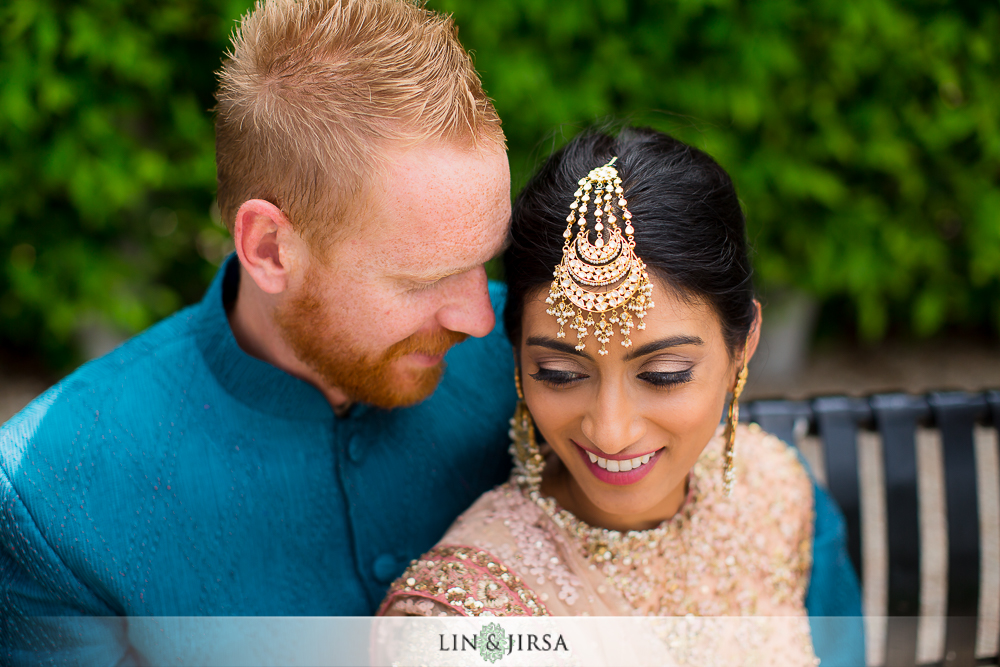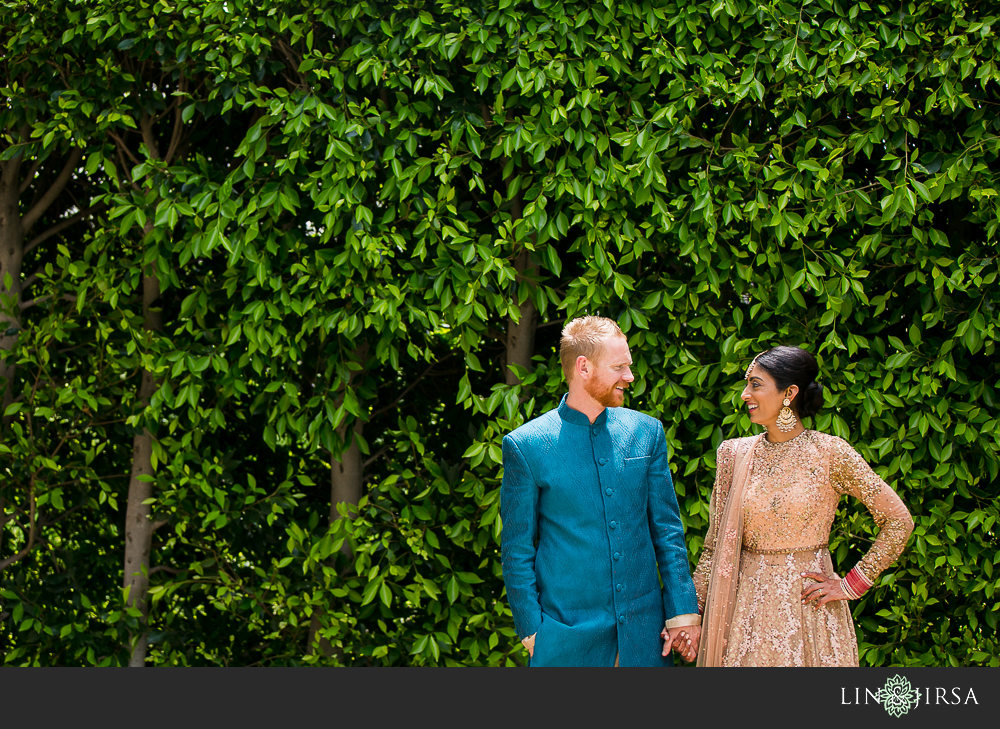 Outside of the Hotel Irvine, there are tons of great spots that showcase the modern architecture of the hotel, as well as hidden stretches of greenery. It was the perfect place to do our couples session with the stunning bride and groom.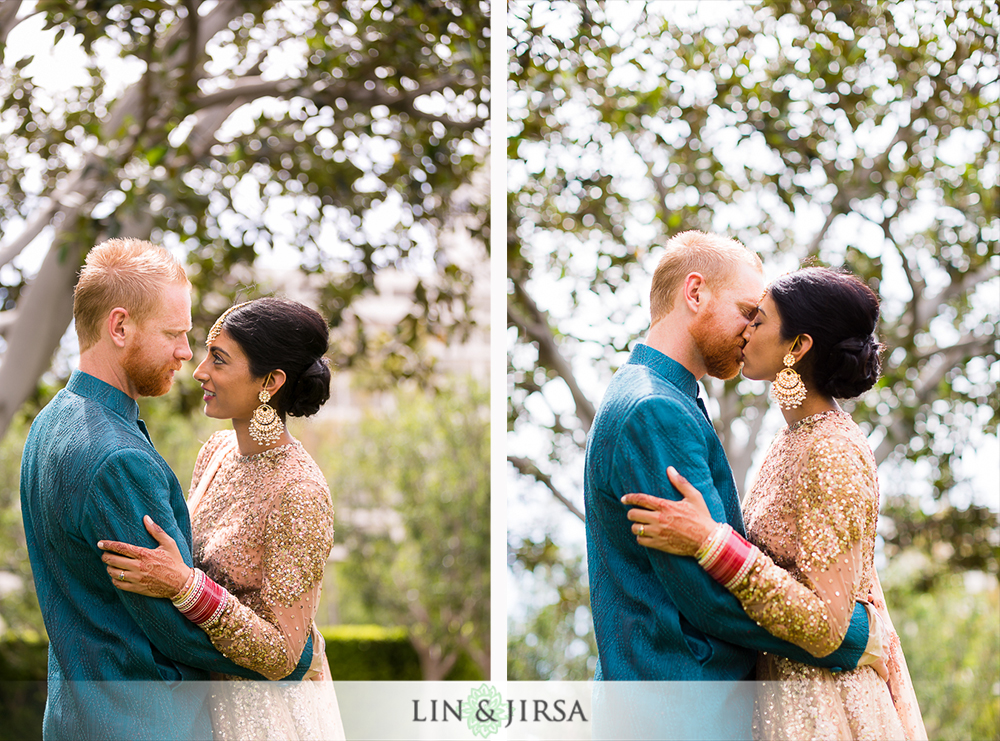 The way they look into each other's eyes makes us gush!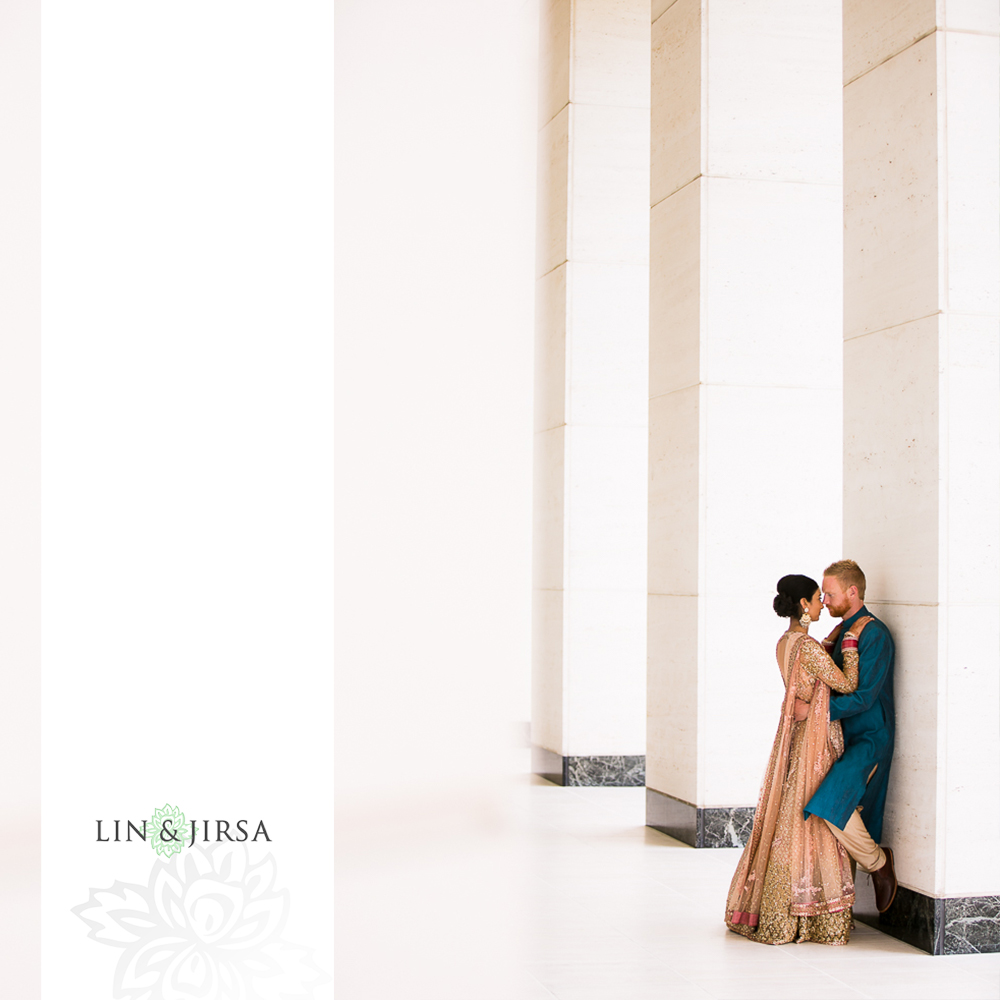 How timeless is this shot of Andrew and Rani?!? They are perfect!!!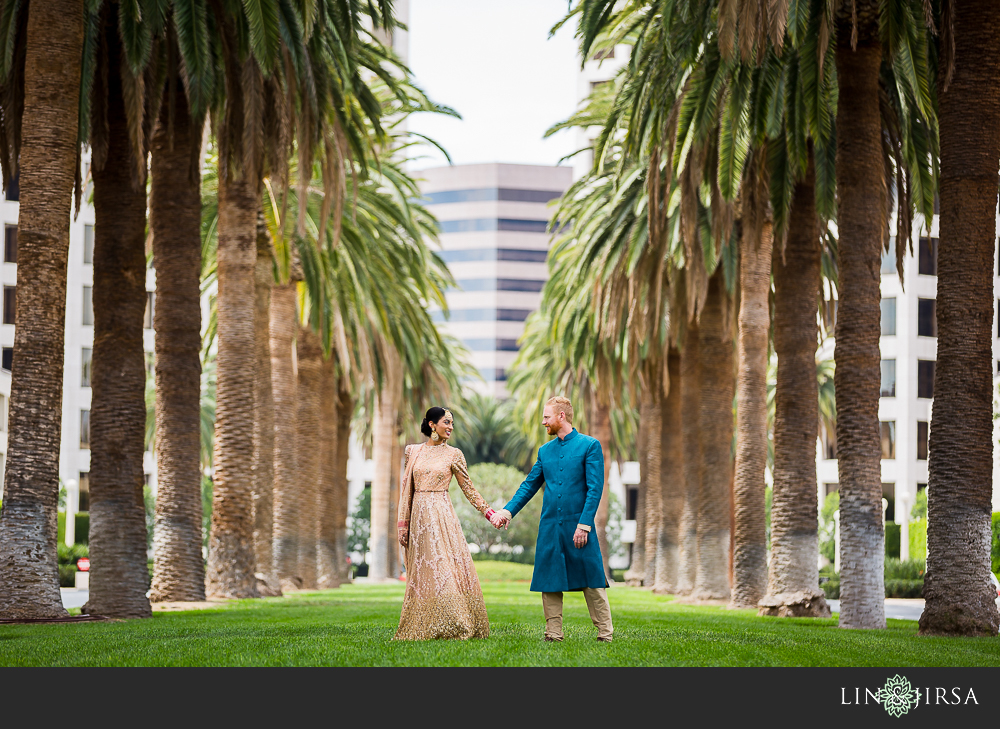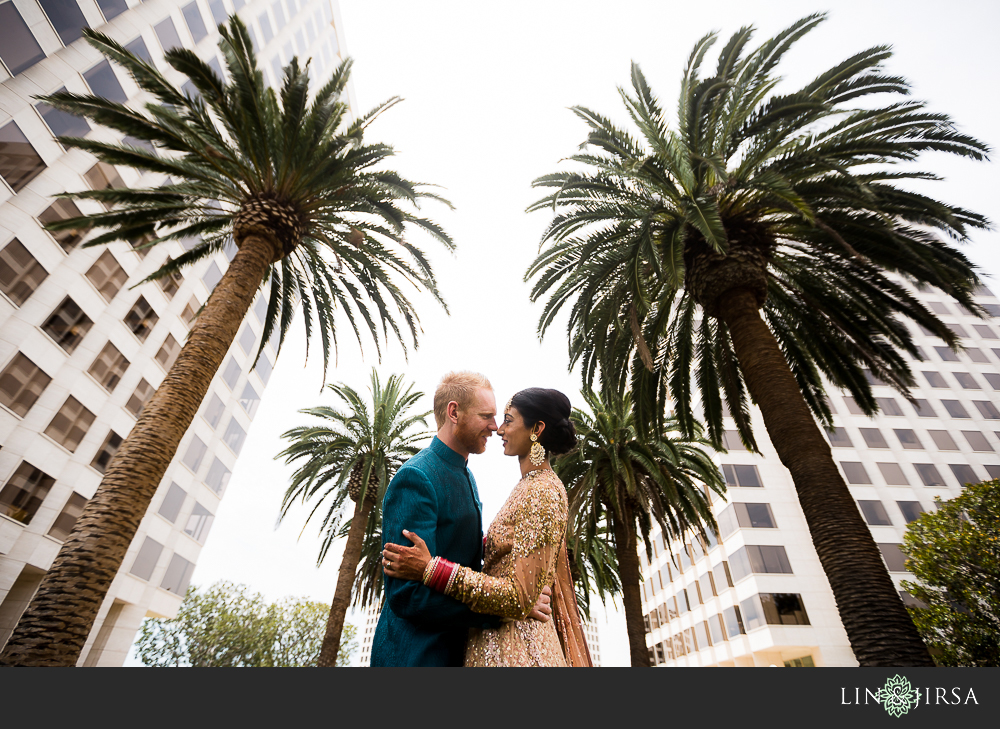 We love this shot of them surrounded by the towering palm trees!
Wedding Reception
Back inside the Hotel Irvine the wedding reception was about to get into full swing. The room looked so elegant filled with gorgeous tones of gold, pinks, and peaches.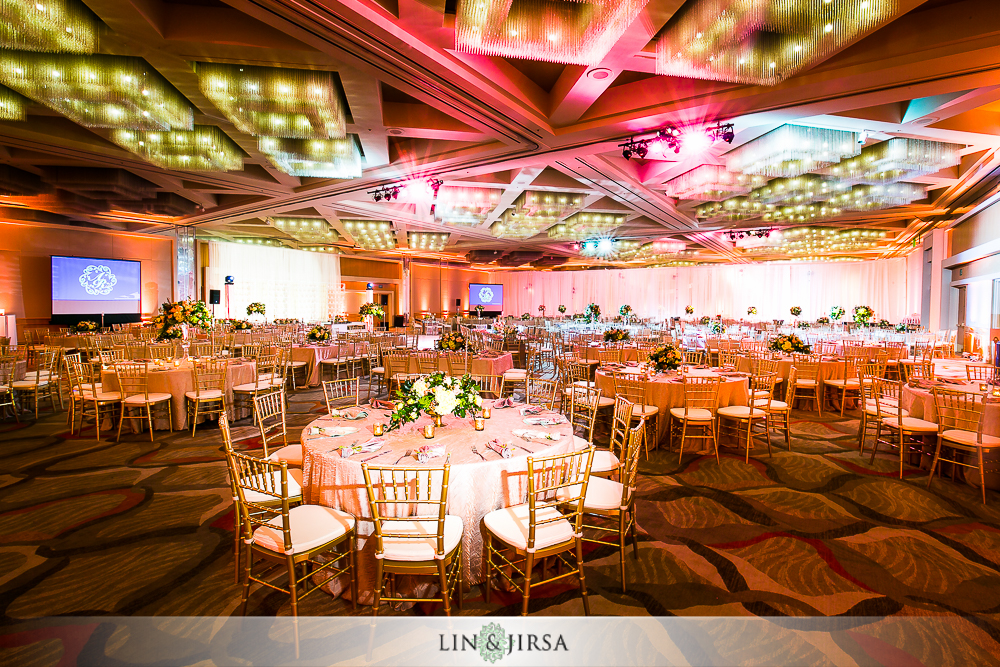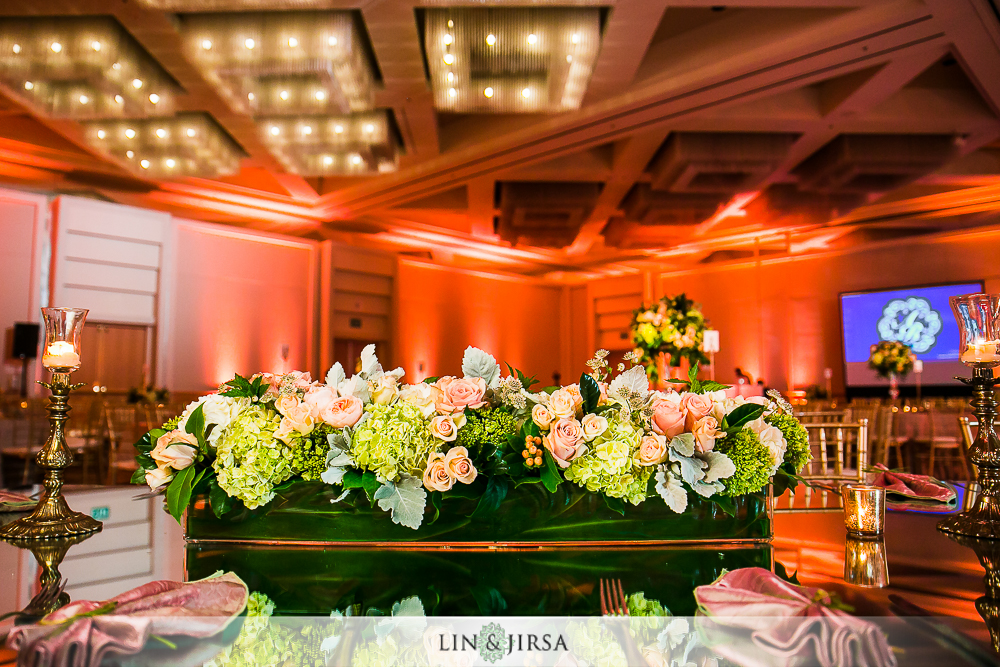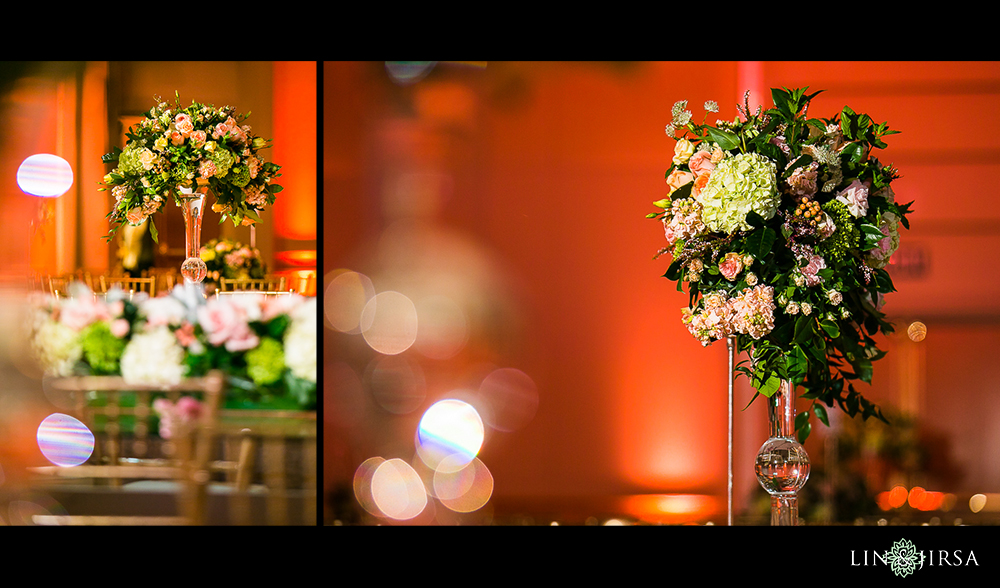 How captivating are these floral arrangements?!? Every detail is flawless!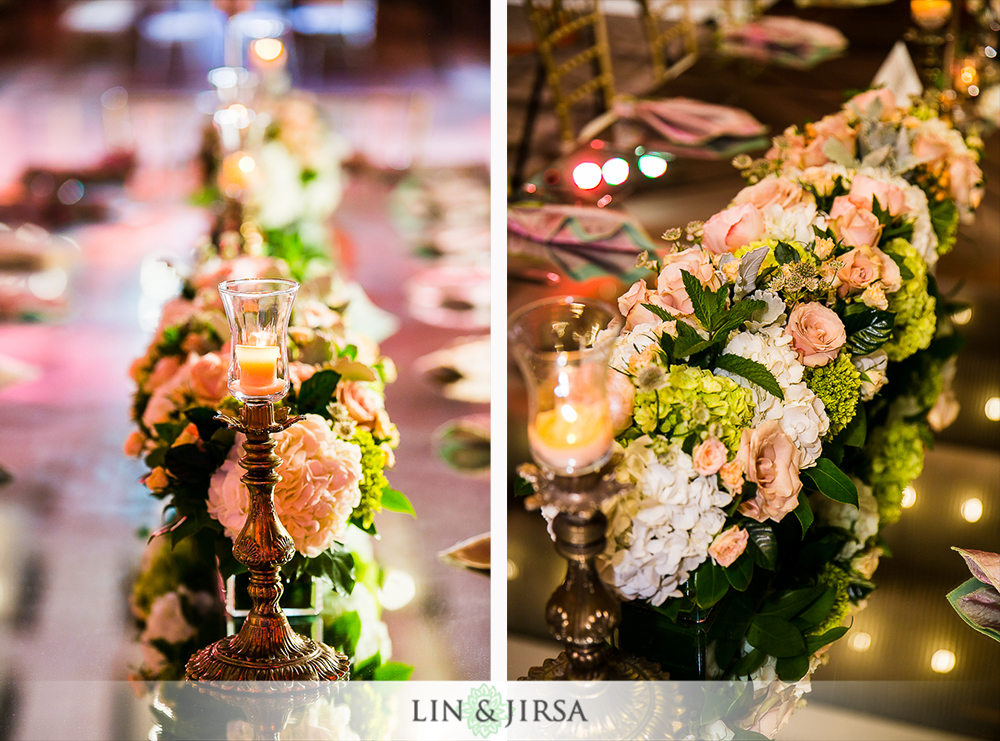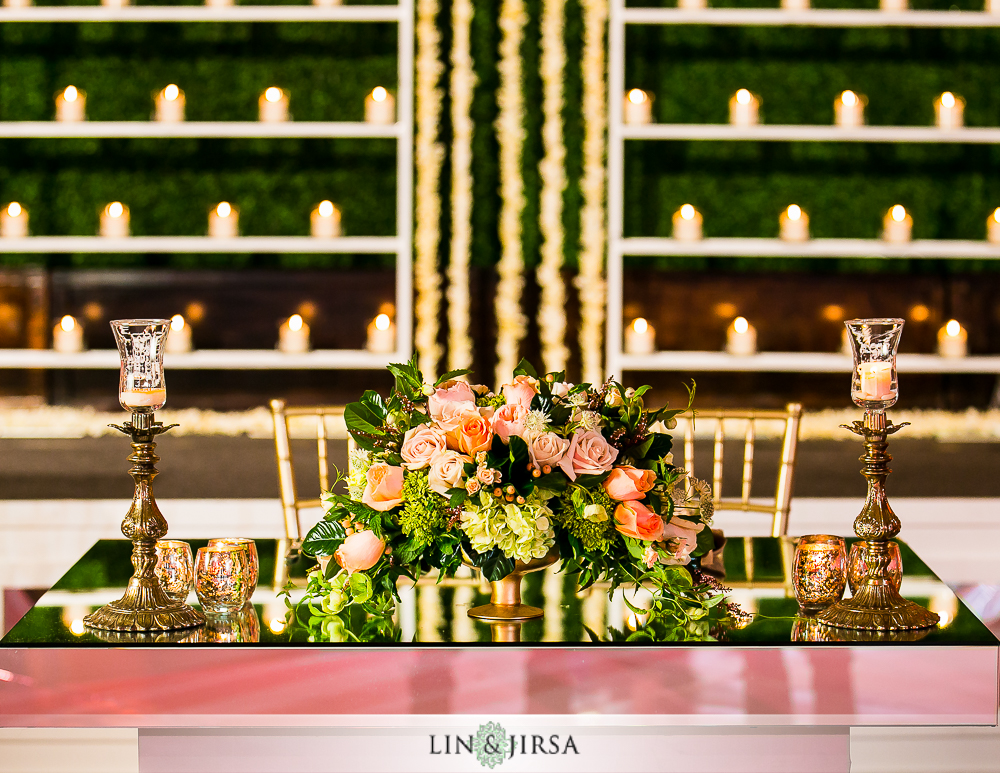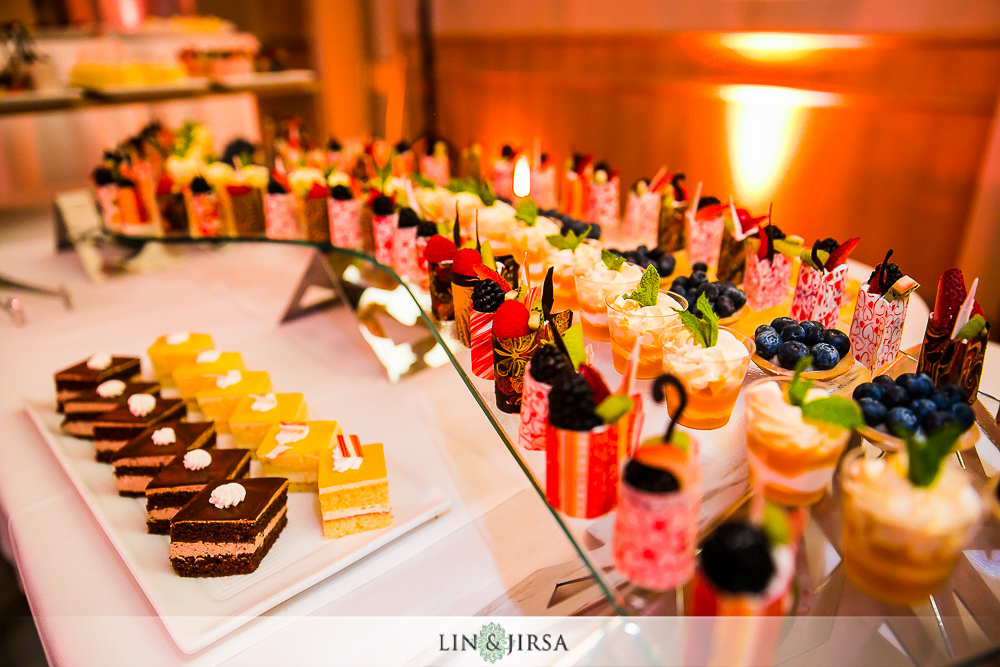 An absolutely decadent dessert bar! Yum!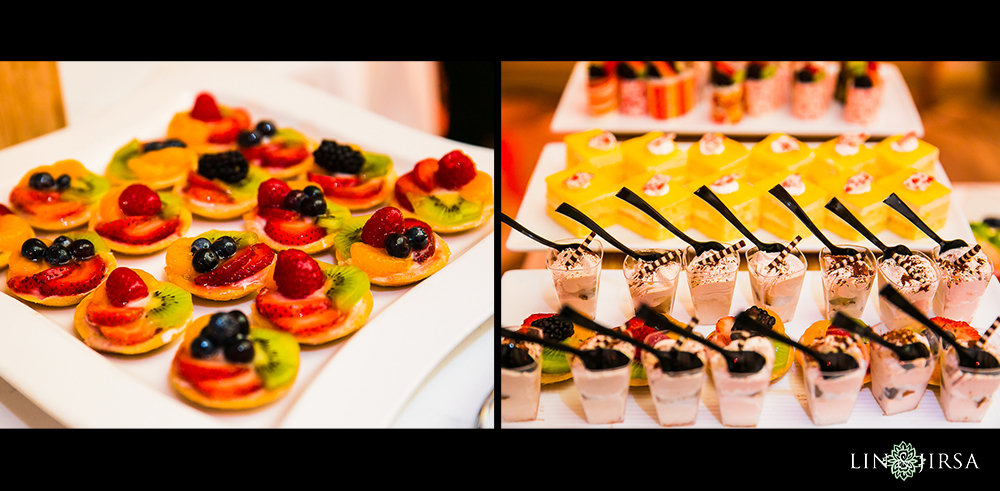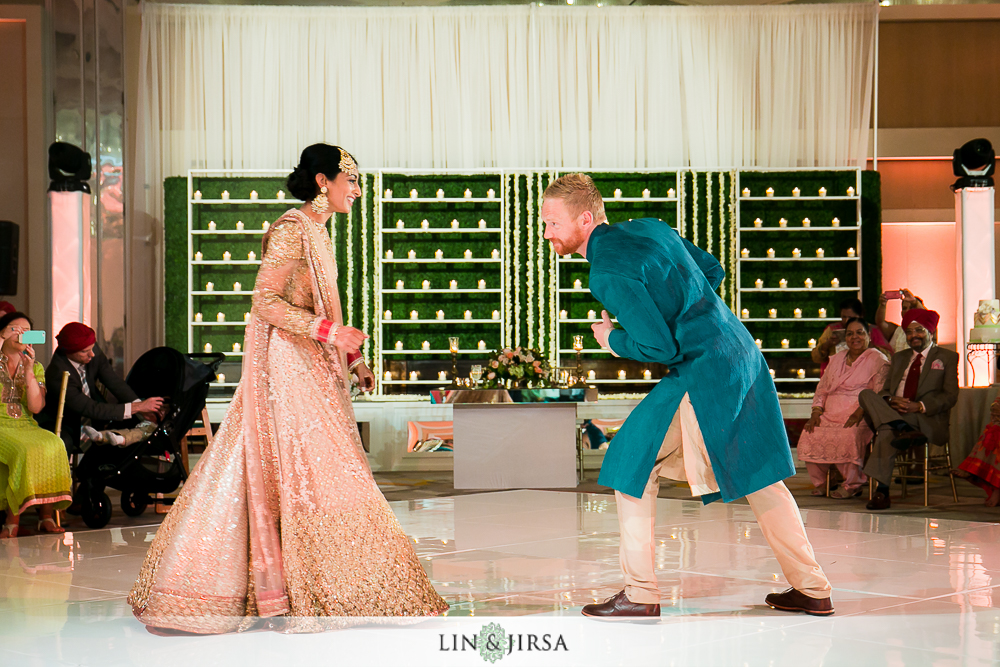 Andrew and Rani look like they are having the time of their lives during their first dance! We bet their guests can't wait to join them out there later!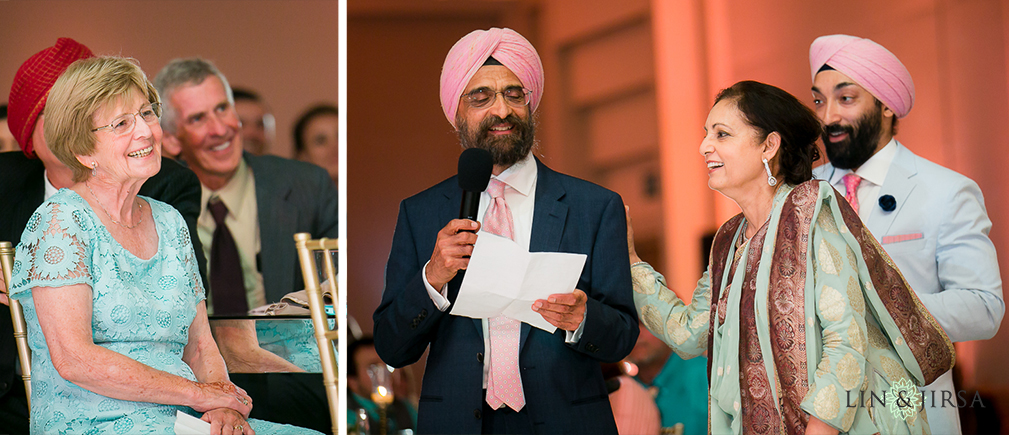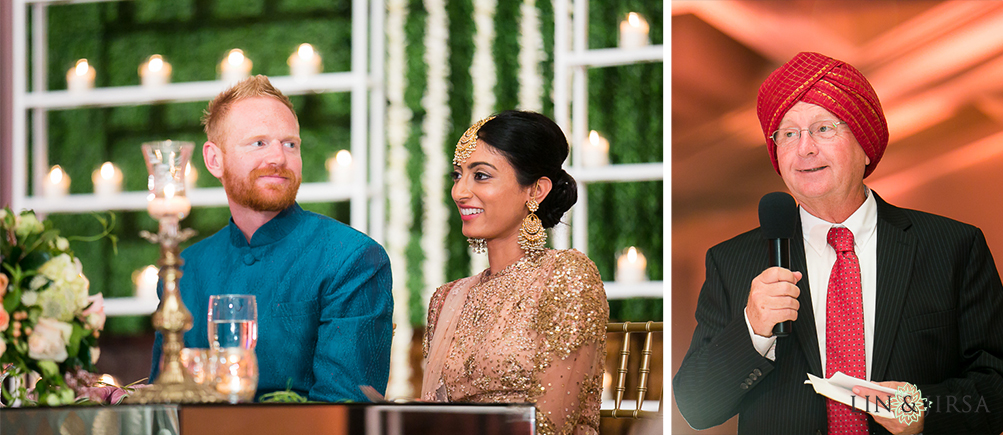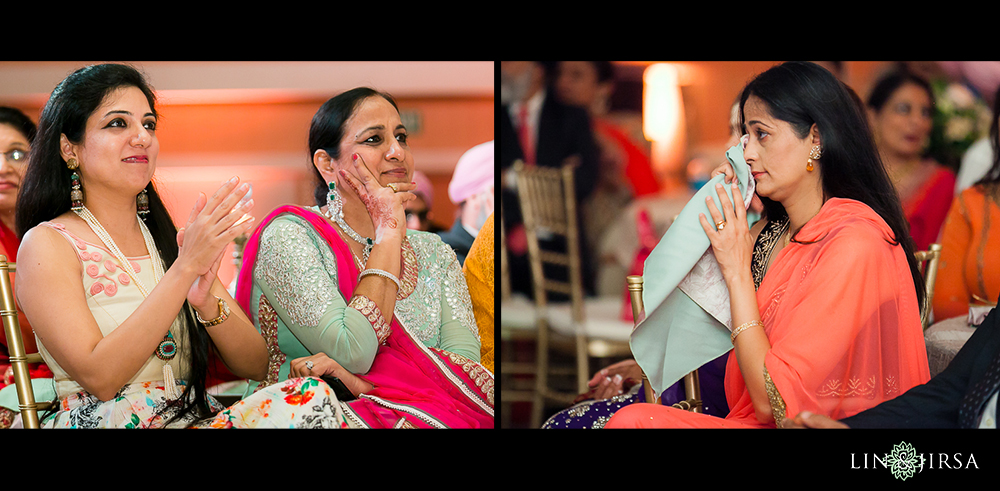 Andrew and Rani's families were so sweet! The speeches everyone gave were touching and heartfelt. It was crystal clear that they all share a great love for each other.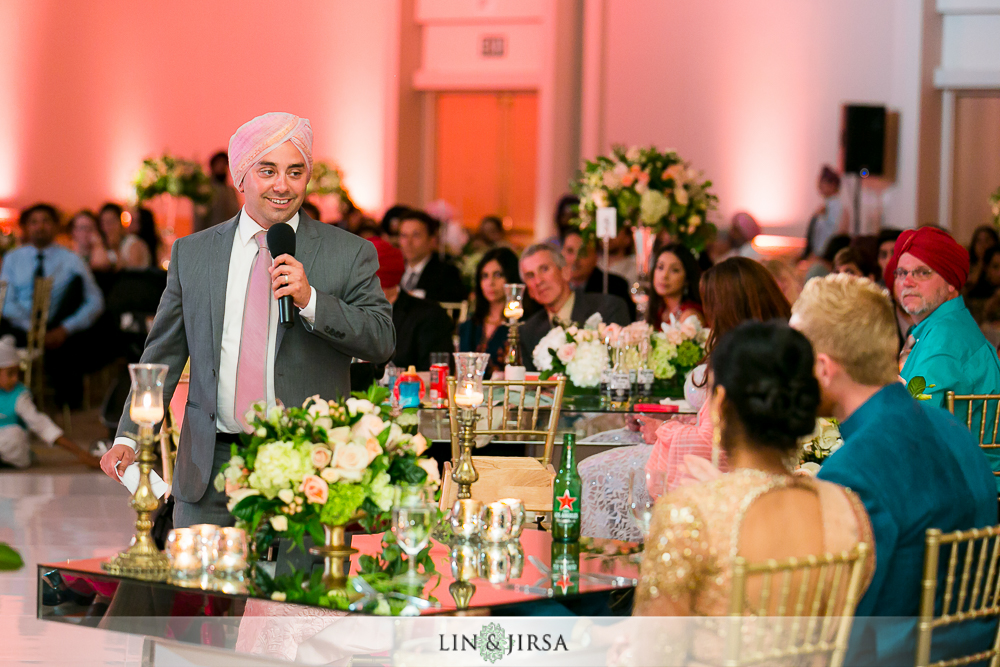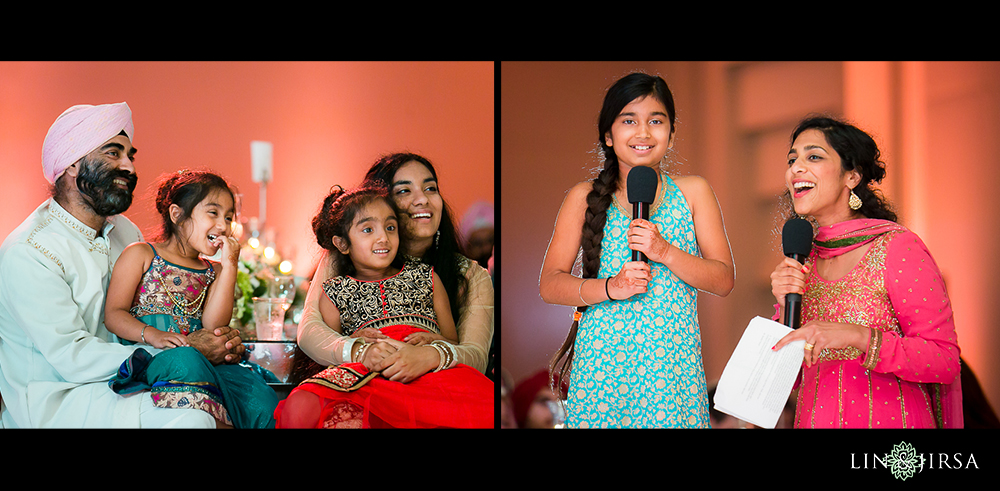 So precious!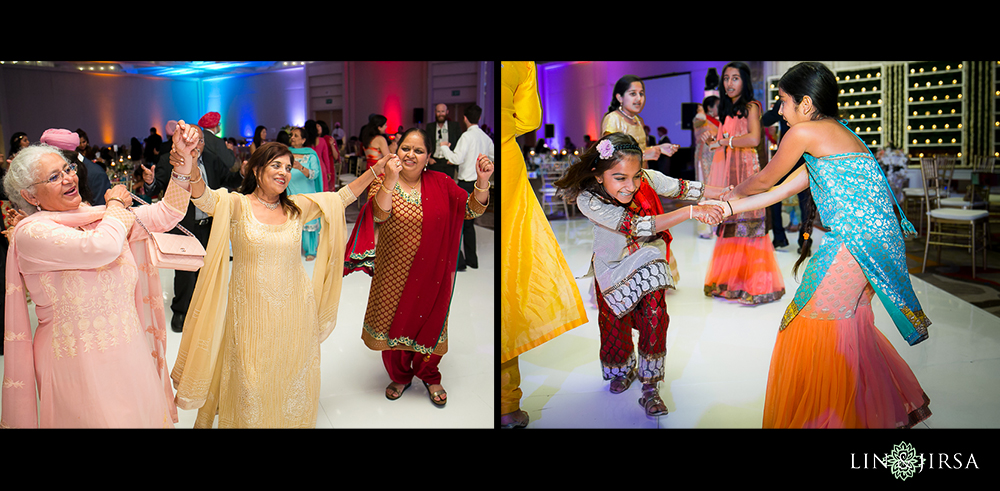 Time to get the dance party started!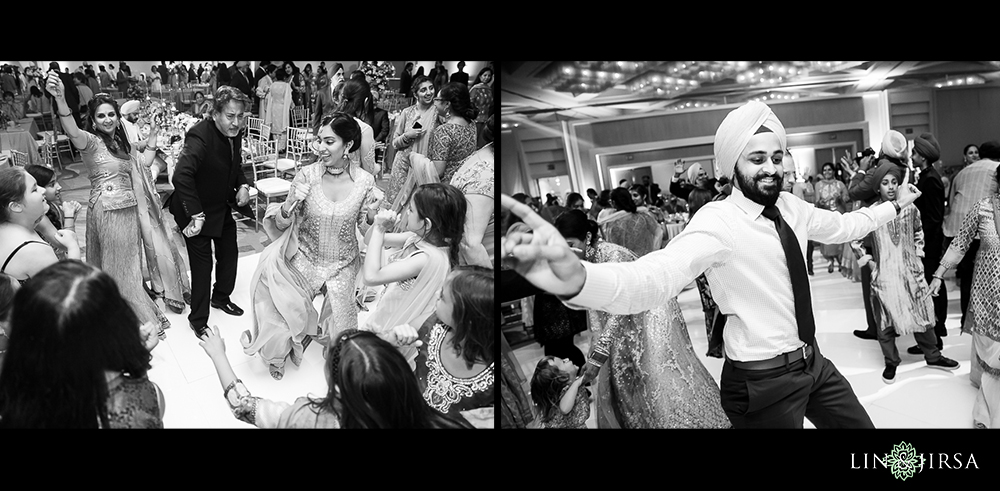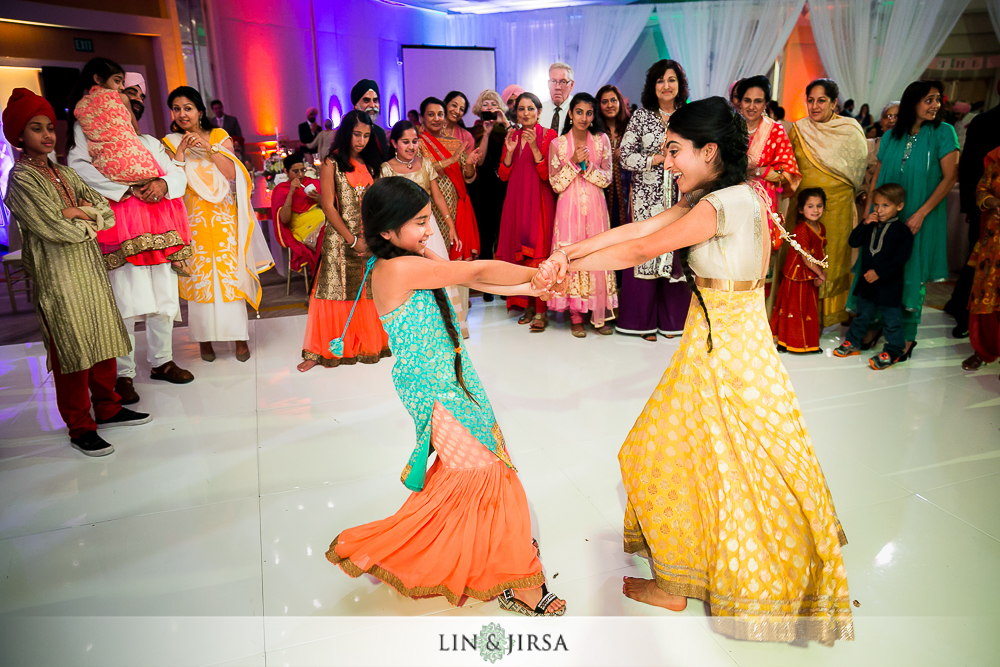 How cute are these two!?!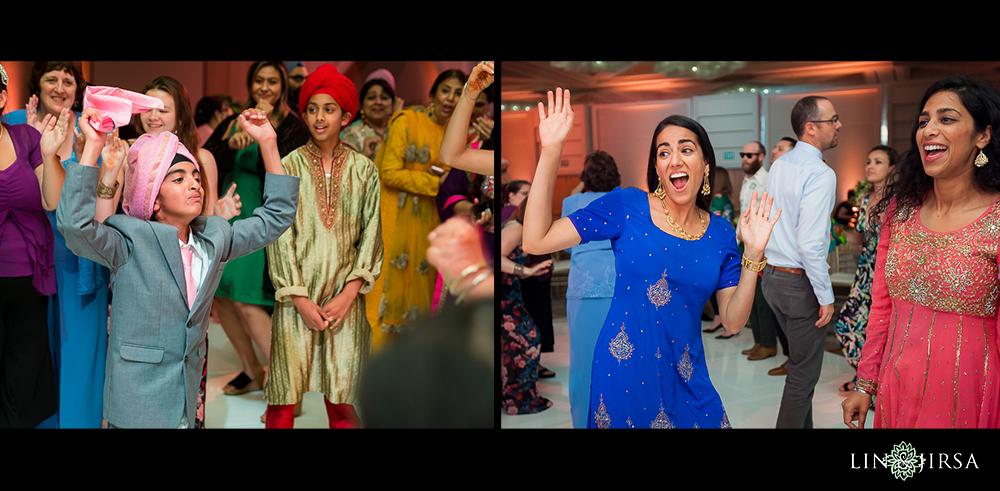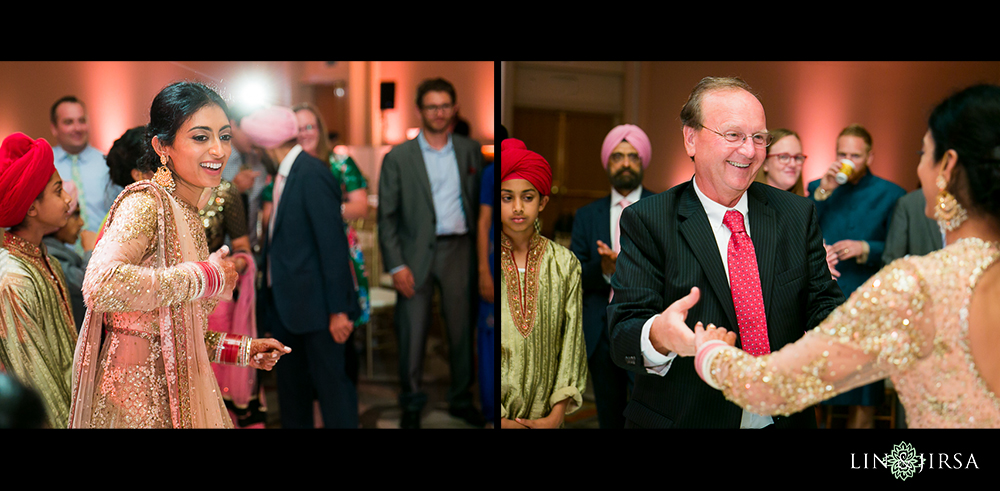 Rani joins in on the fun!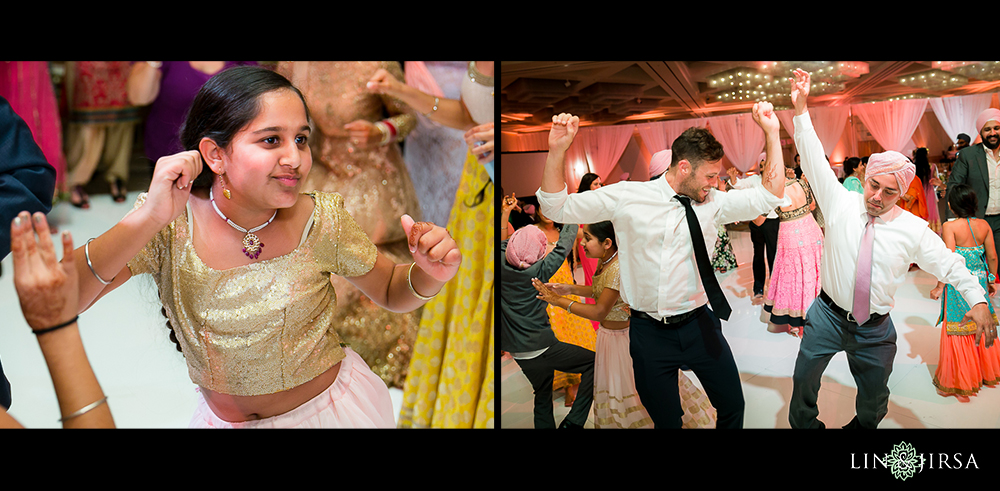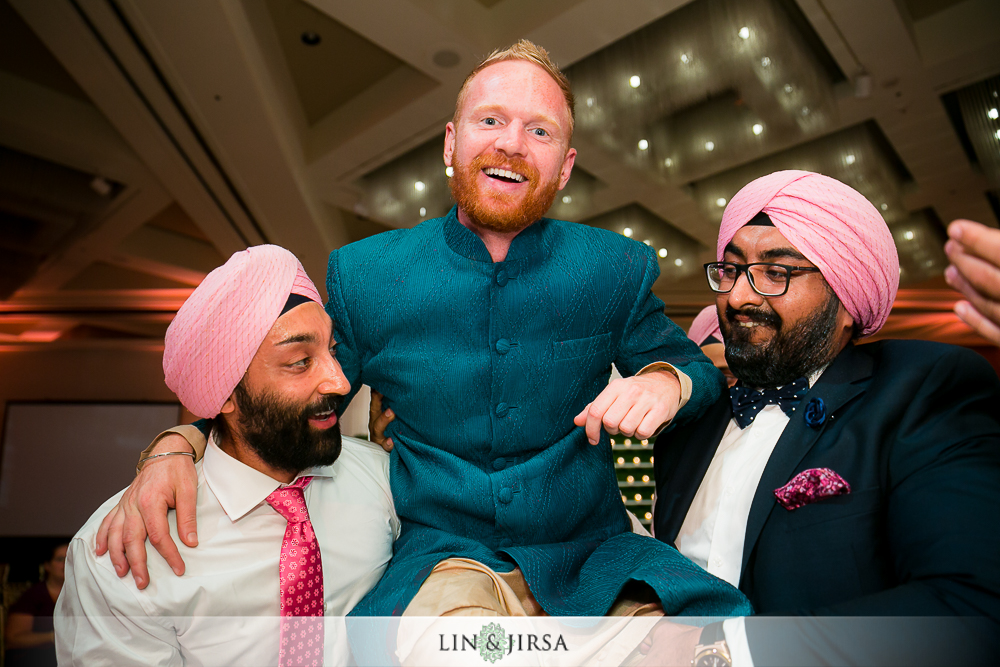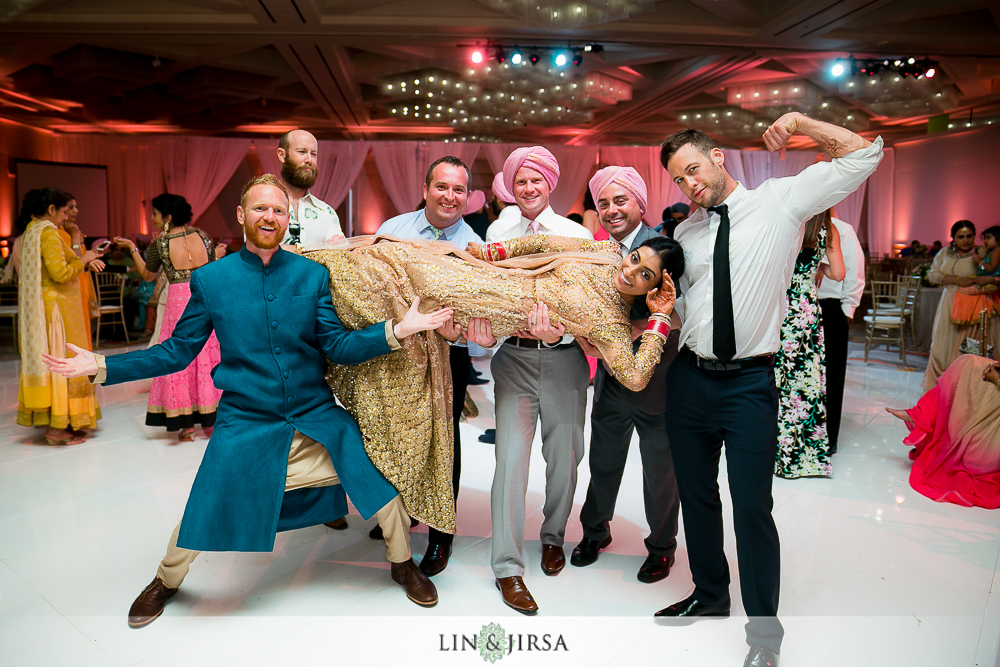 This was such a fun moment to capture at the end of the night! It really represents what wonderful, fun people Andrew and Rani are, and how their friends and family are drawn to them. Thank you Andrew and Rani for letting us be a part of your wedding day! It was a blast!
More Wedding Info:
Wedding Photography Location or Venue: Hotel Irvine 17900 Jamboree Rd, Irvine, CA 92614 (949) 230-4452
Wedding Coordinator: Ghazala Dinshah Contact: [email protected]
Make Up Artist: Lishma Patel Contact: [email protected] Website: http://beautybylishma.com
Contact Us for more information on availability. We'd love to show you our studio in Orange County, California and walk you though our albums, canvases and other print photography products. We can also provide more information on our Wedding Videography and introduce you to our team!
To view more information about our post production, please view our Lightroom Presets and our Lightroom Tutorials.