Millennium Biltmore Hotel Wedding Reception | Rashida & Naeem
Enjoy this incredible Millennium Biltmore Hotel Wedding featuring Rashida & Naeem.
Special thanks to the wedding planner, Mili from Planning Elegance, for organizing this spectacular event.
Also, be sure to follow us on our Google Plus Page for updates and the latest with LJP, Los Angeles!
Wedding Reception Slideshow
Wedding Reception Preparation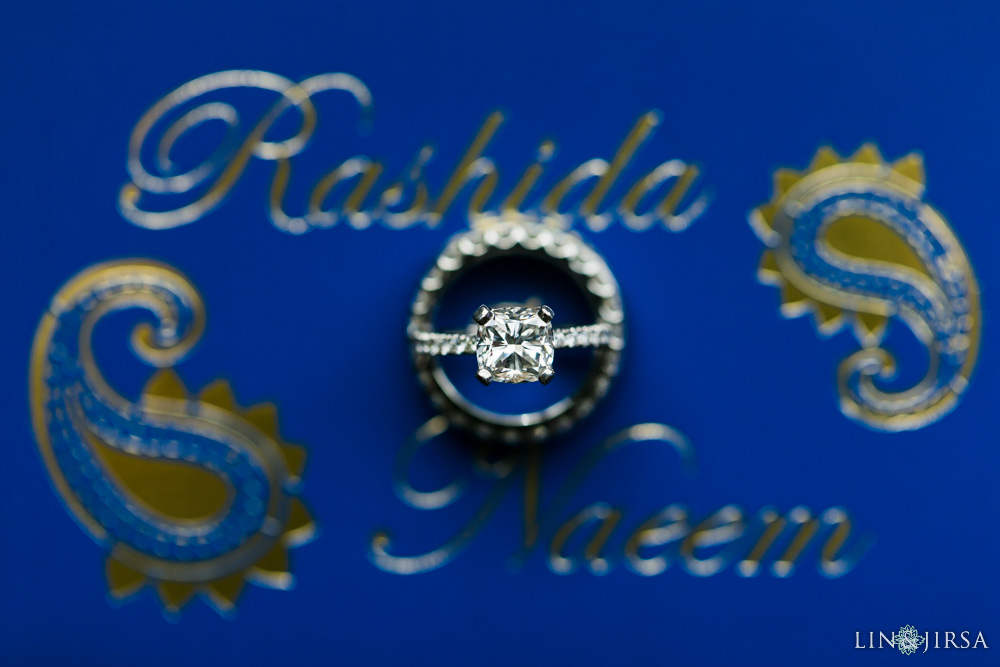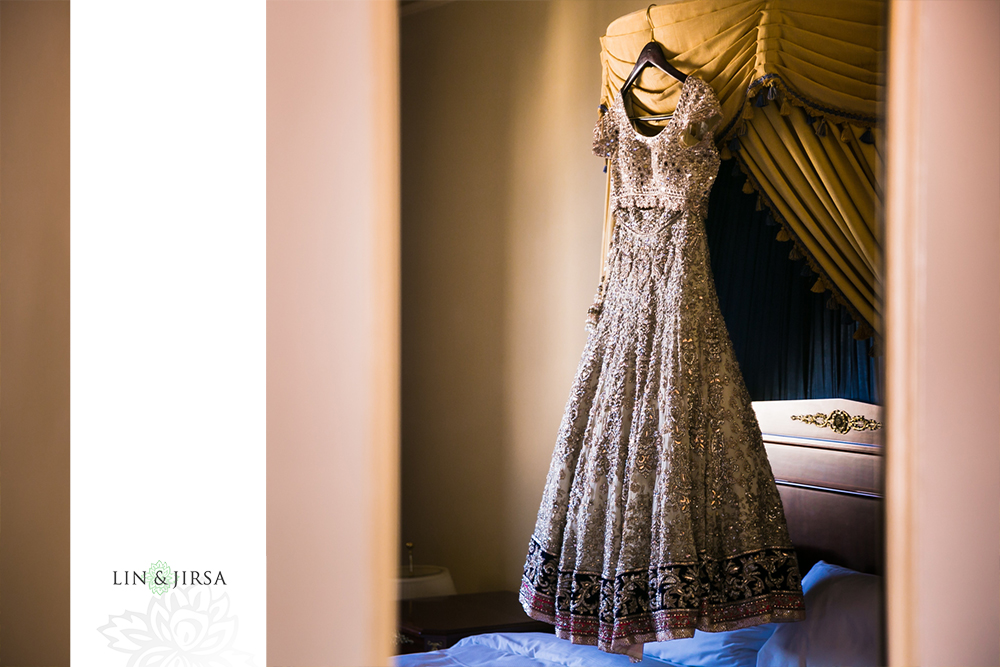 Working with Dolled Up By Lulu is always a pleasure – she makes sure every single detail is taken care of so everything looks picture perfect. Rashida looked breathtaking when she stepped out in her final look rocking this intricate beige lengha.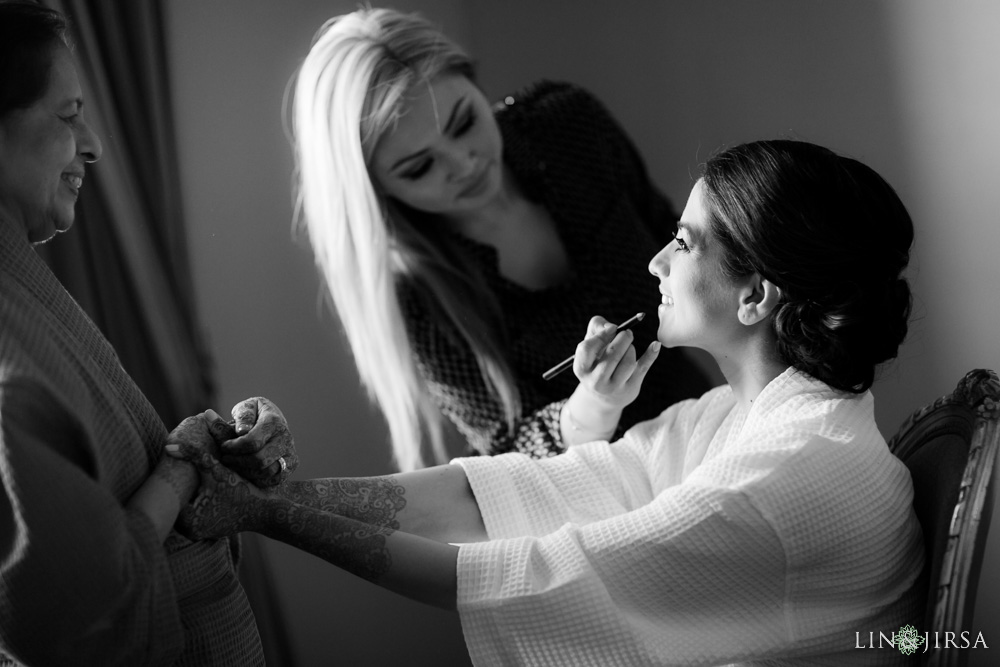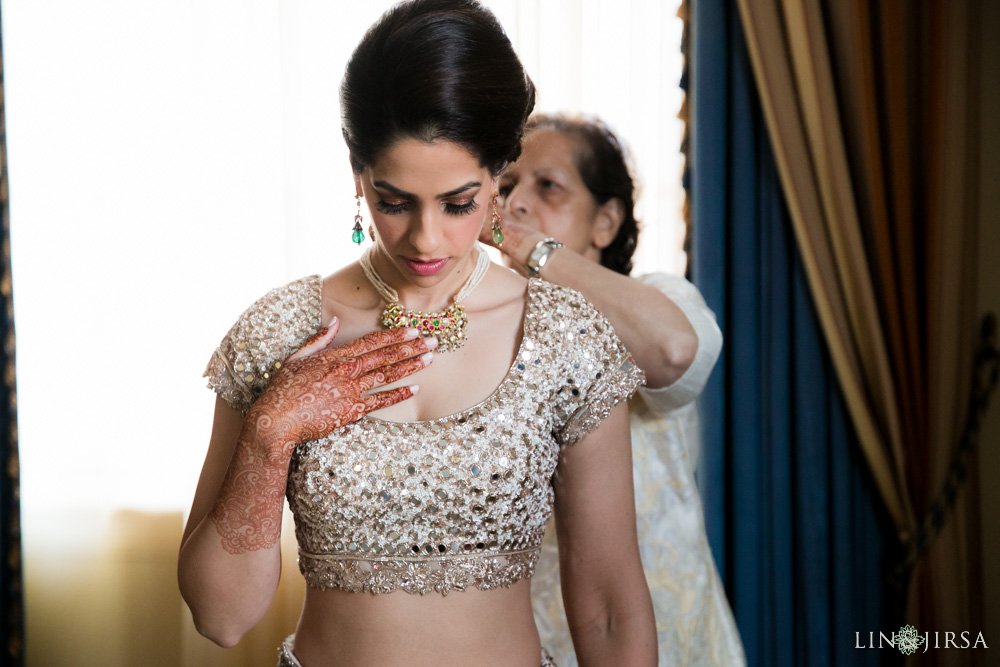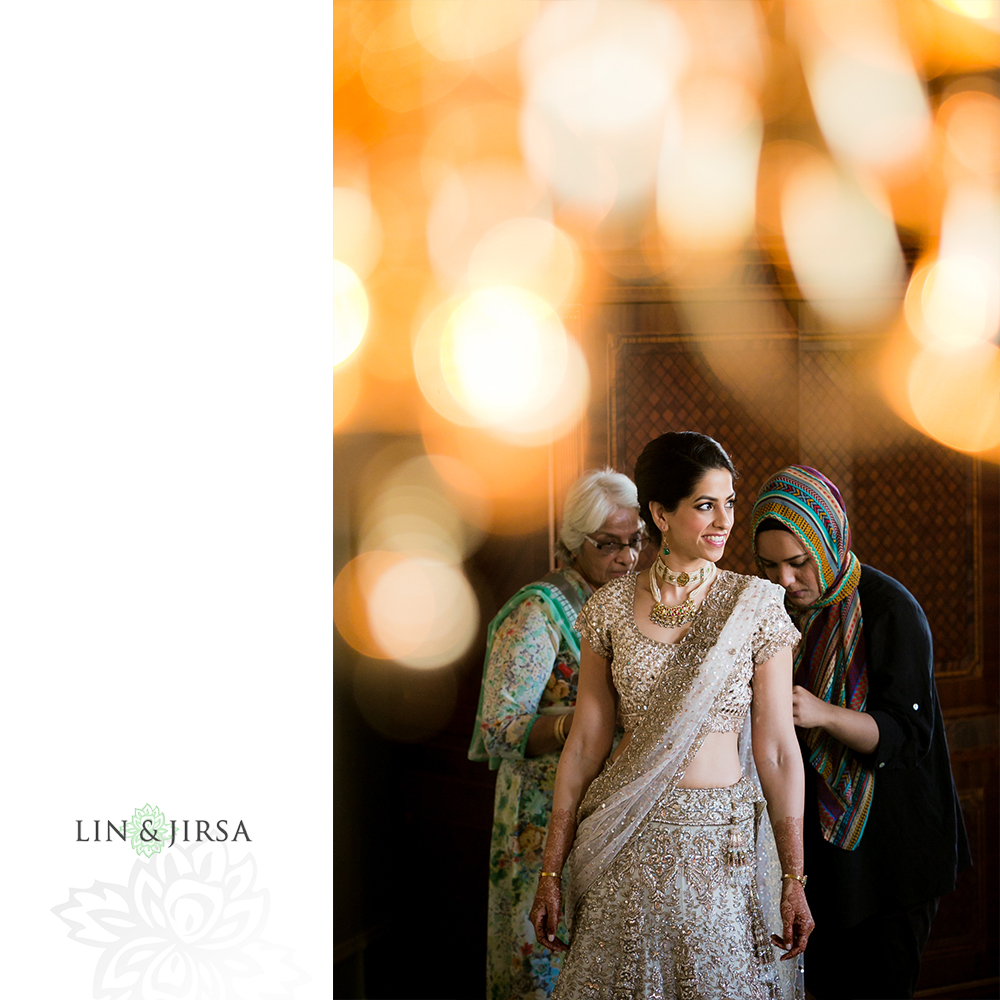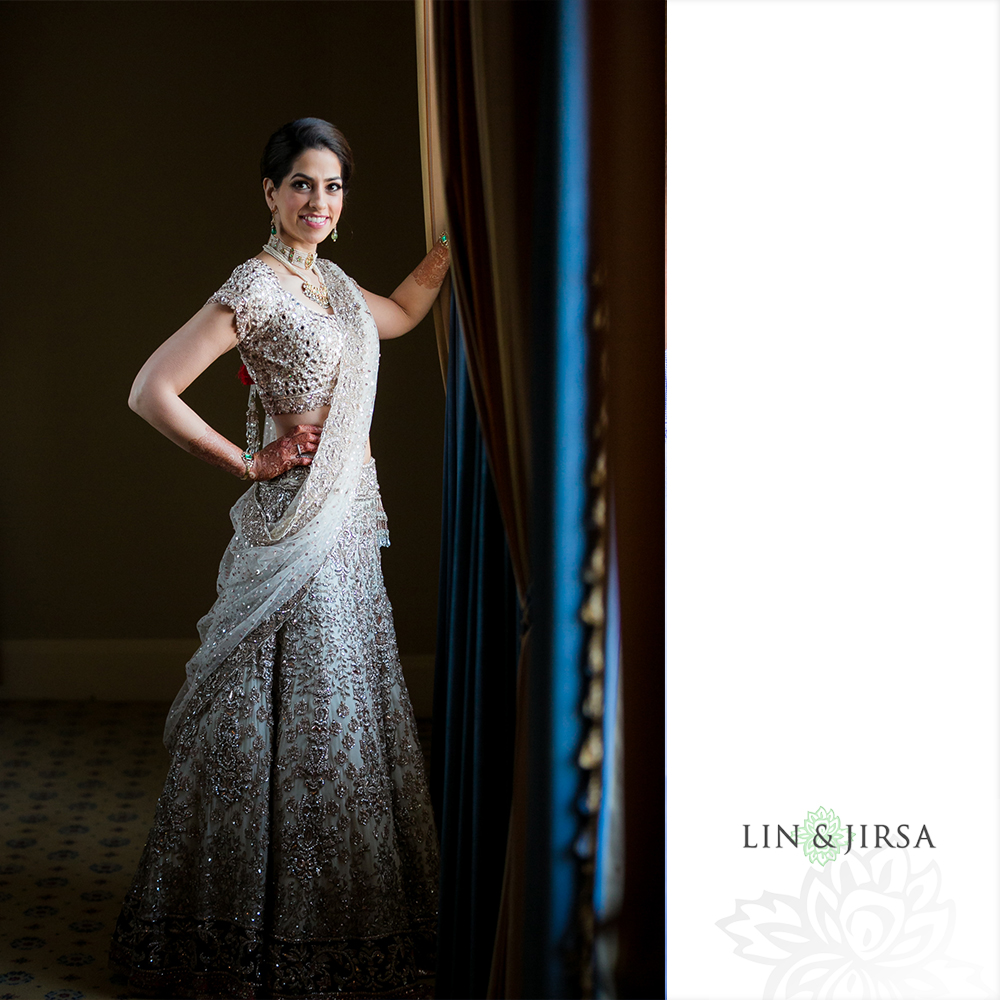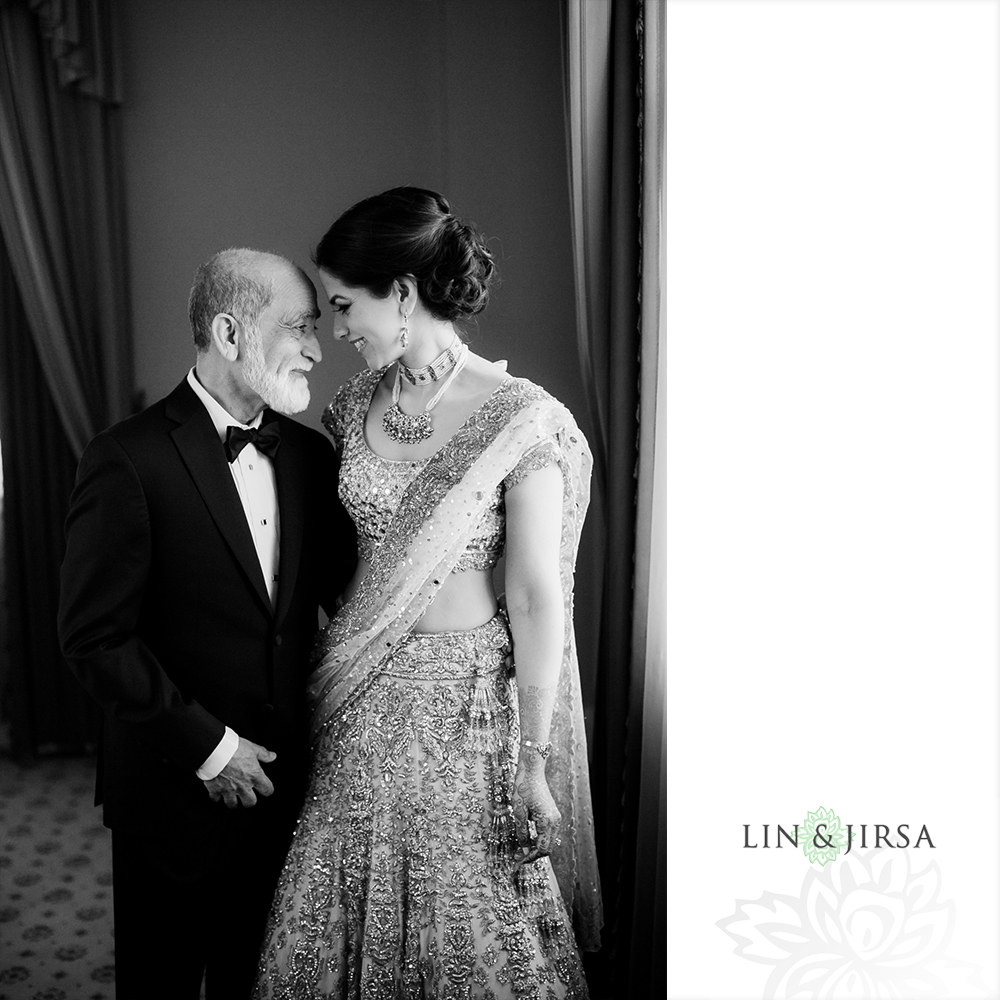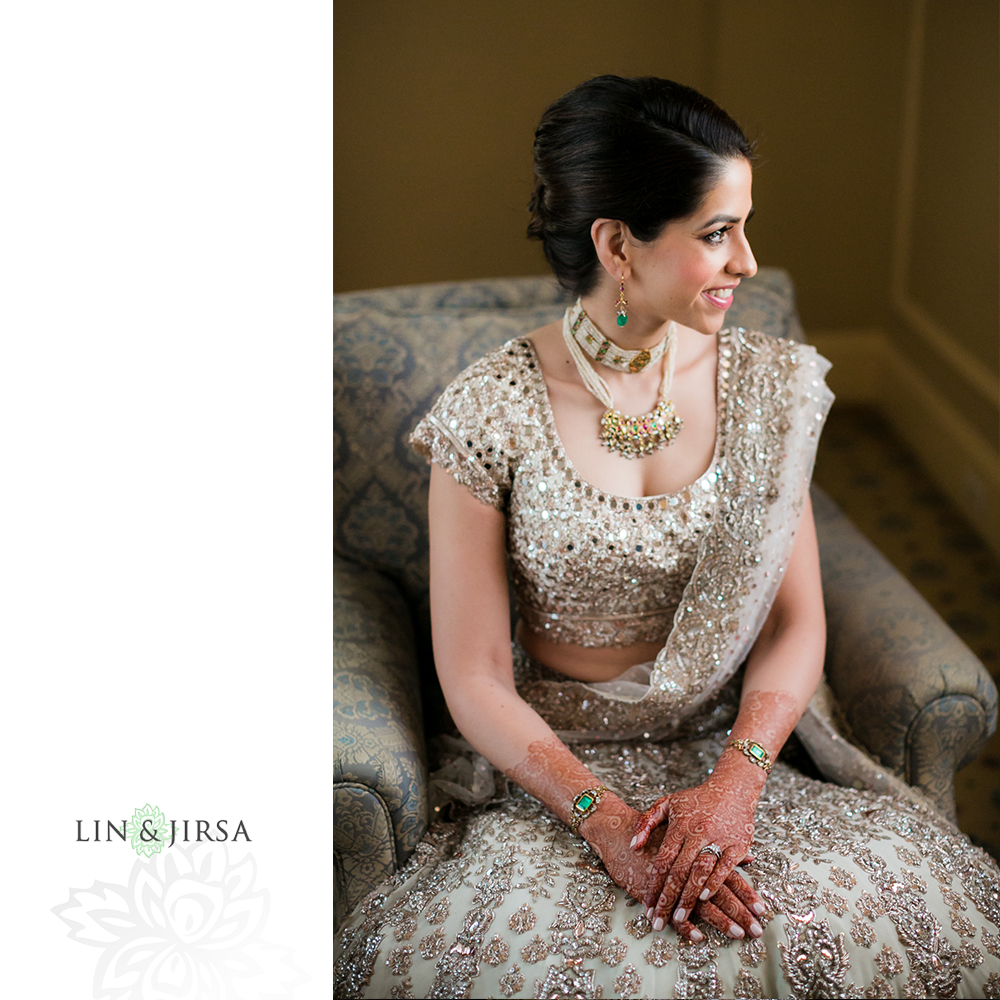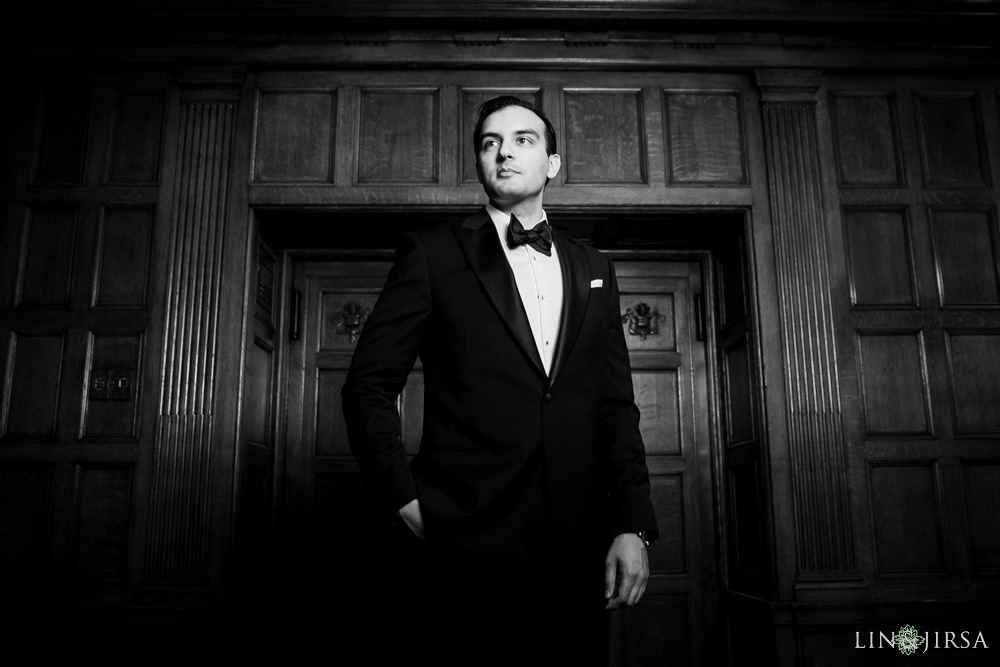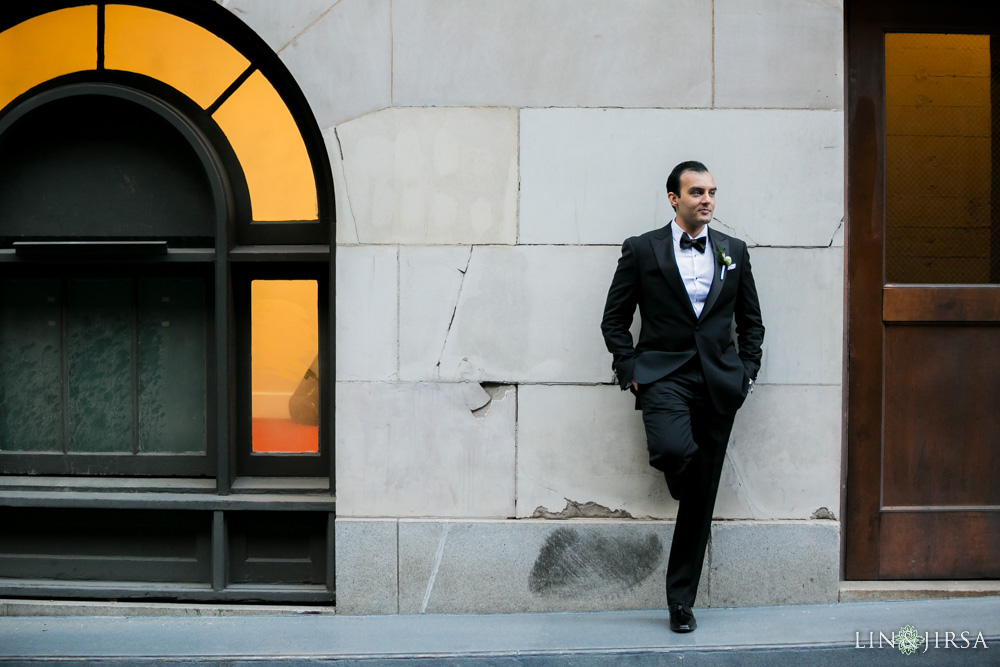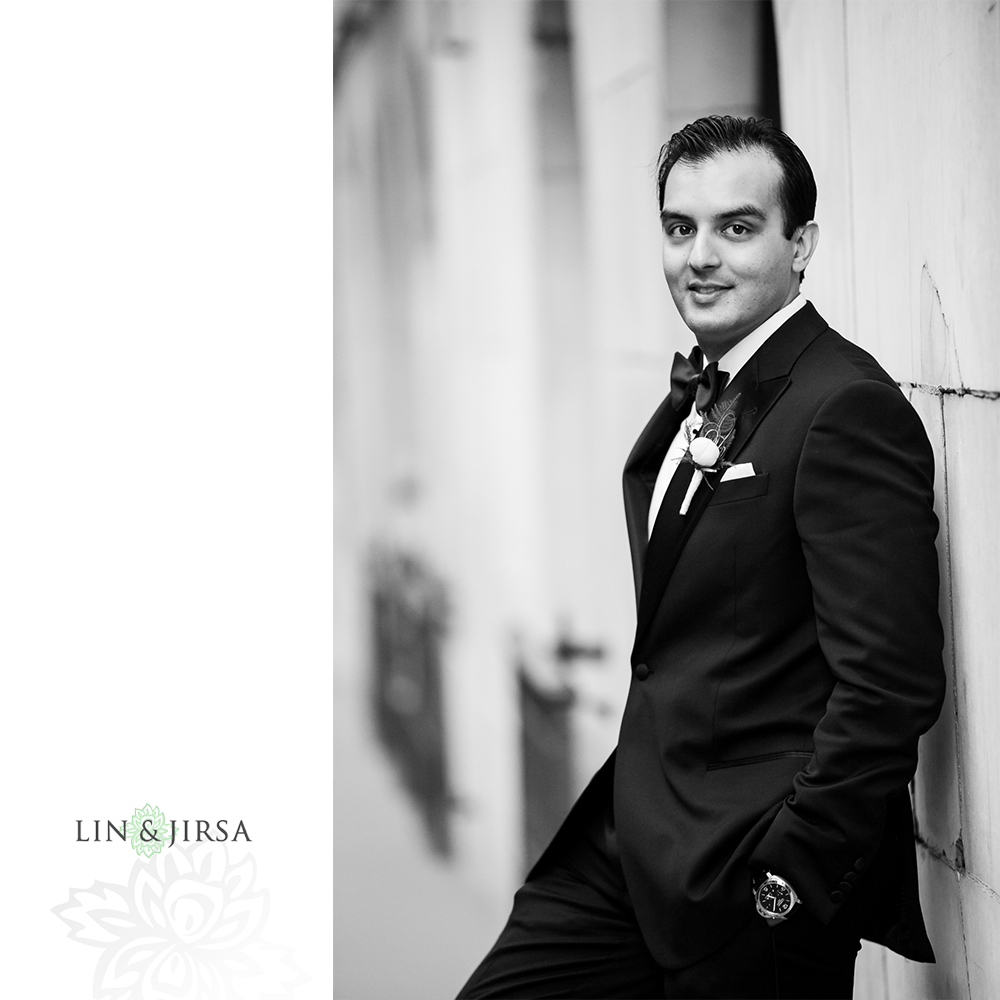 Wedding Reception Couples Session
The Millenium Biltmore Hotel Los Angeles is filled with historic architecture and grandeur making it simple for us to choose locations to photograph our couple. We wanted to use the archways as much as possible as they are the perfect framing tool for composition.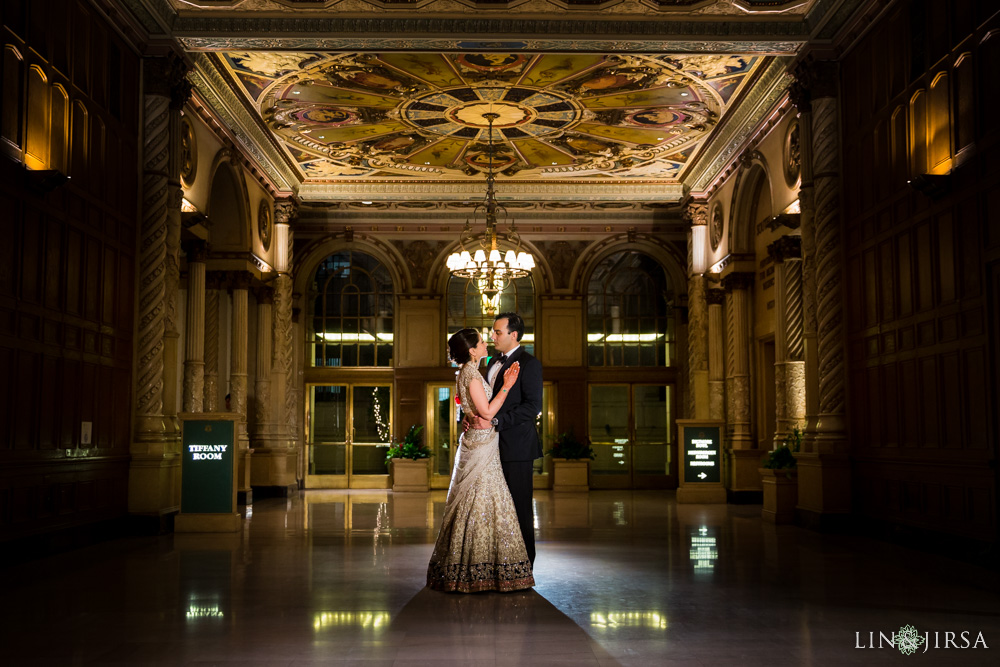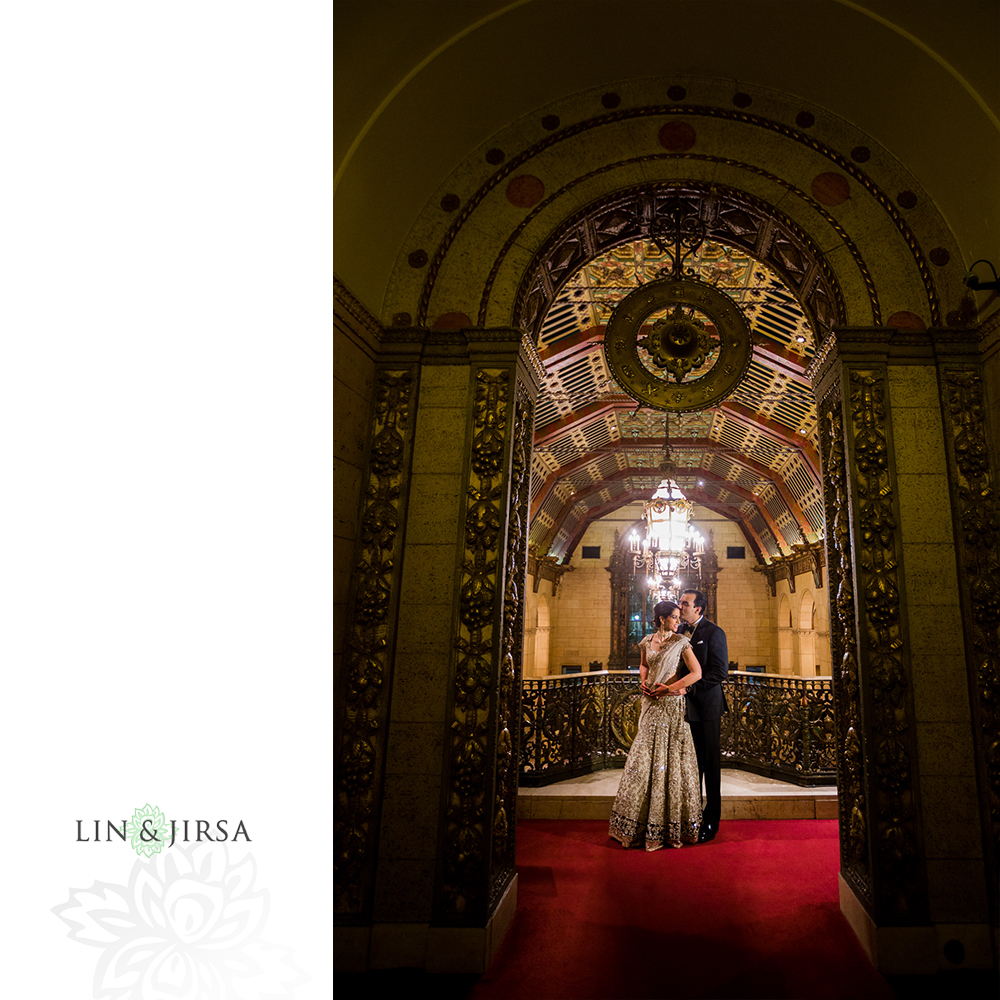 Planning Elegance helped us make sure everything was running smoothly and carved out ample time for us to get a variety of couple's portraits around the hotel.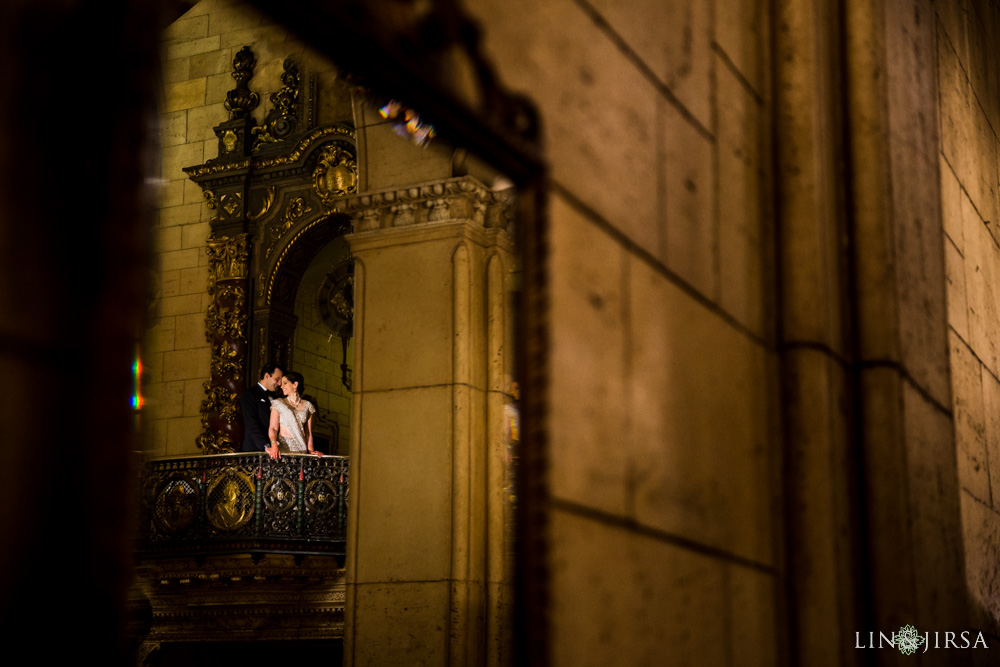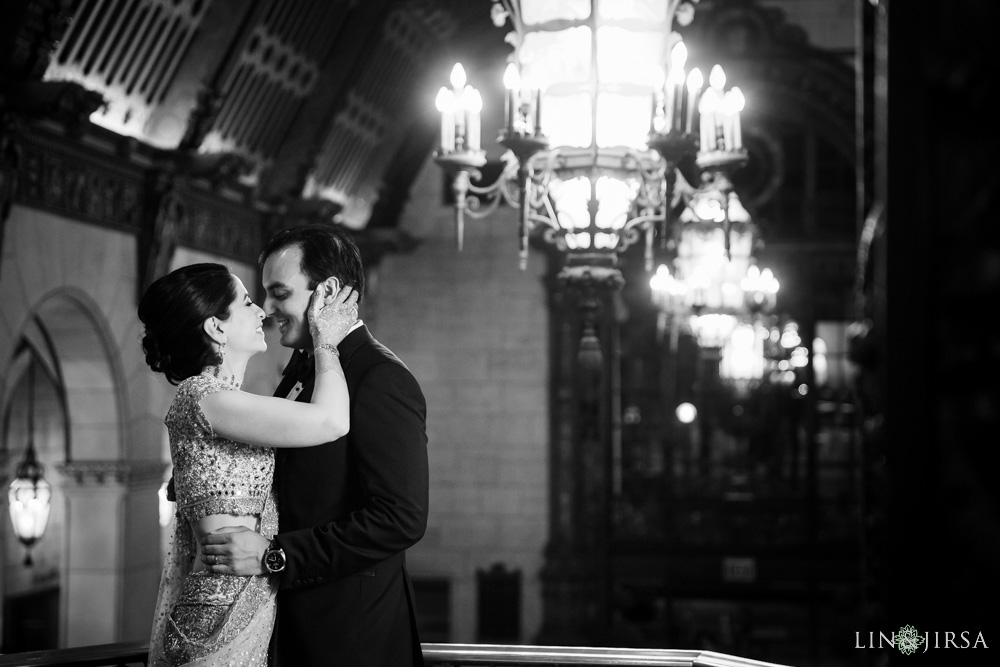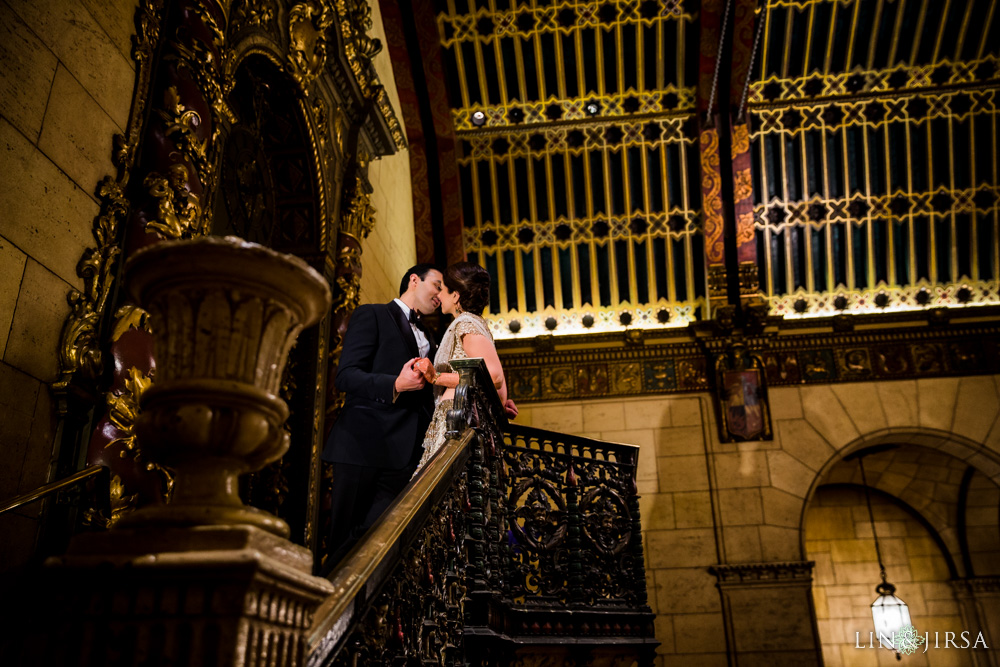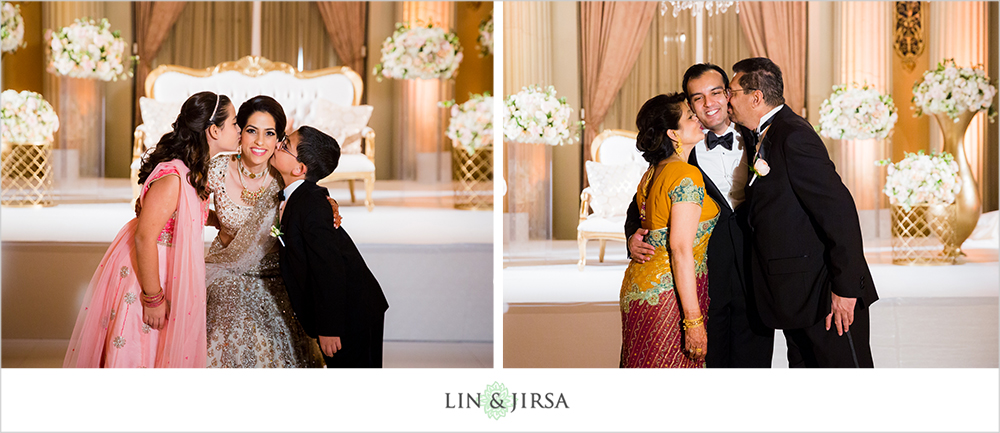 Wedding Reception
Rashida & Naeem pulled out all the stops to create a stunning showcase of oppulence and decadence. With the help of a talented team of vendors, they transformed The Millenium Biltmore Hotel Los Angeles into a white & gold paradise.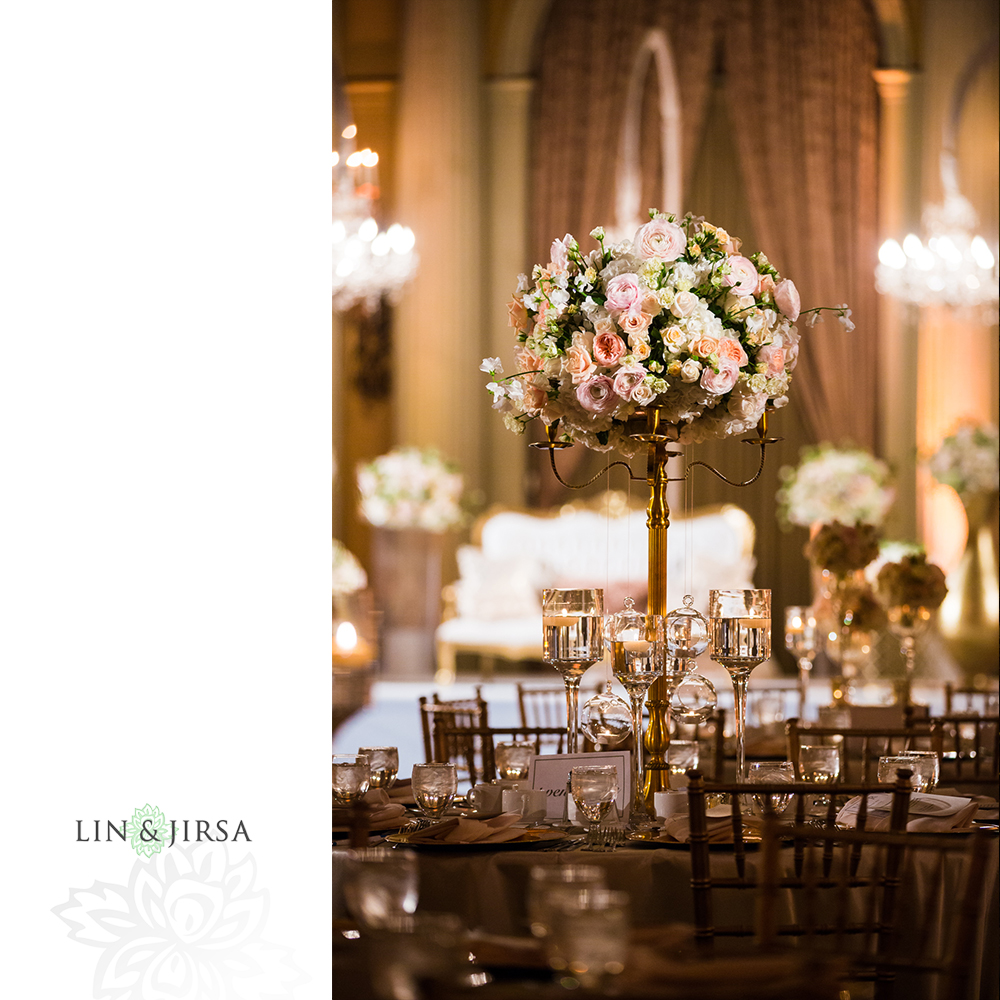 This cake created and designed by Fantasty Frostings was petaled to perfection! Such an outstanding statement piece beside the sweetheart stage.
2Create Designs's centerpieces stole the show, each sporting a dangling tea-candle holder adding a bit of romance to each table setting.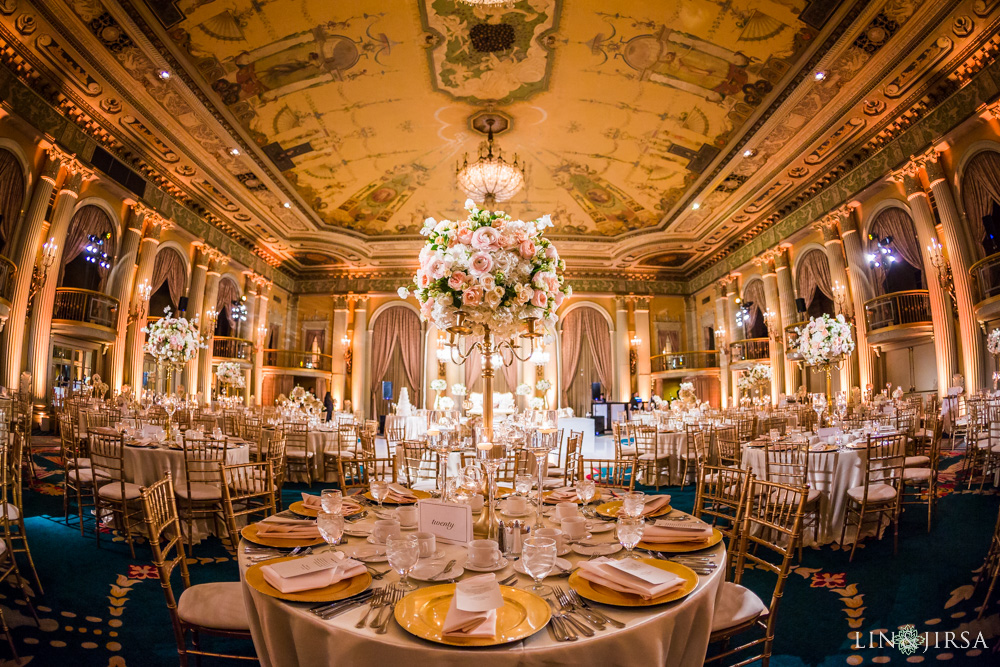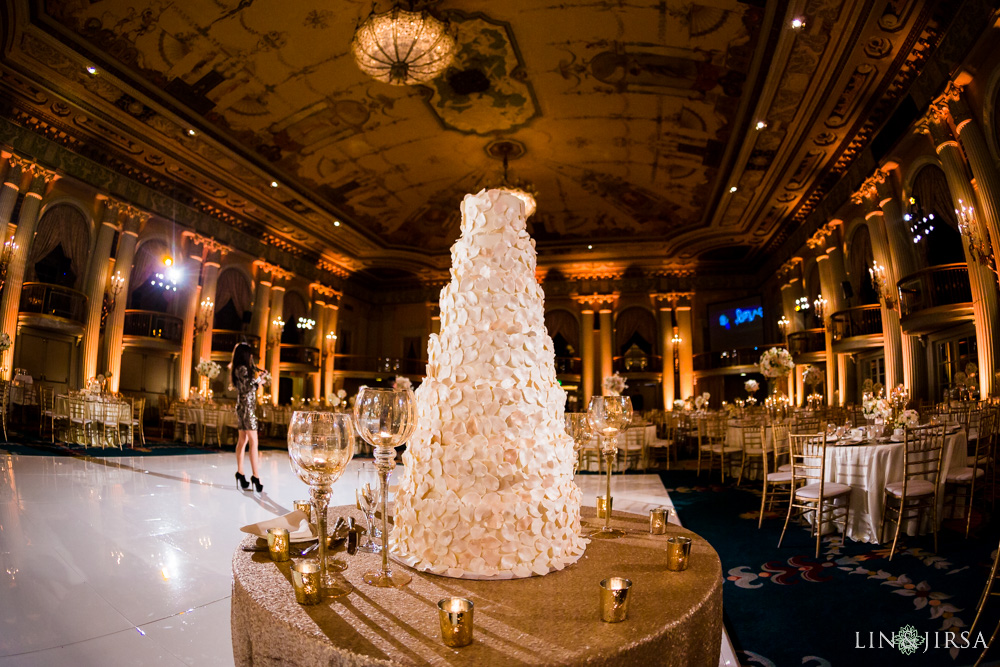 Special Occasions lit up the dance floor and stage to highlight all of Saman's fabulous work – they really do make the perfect team.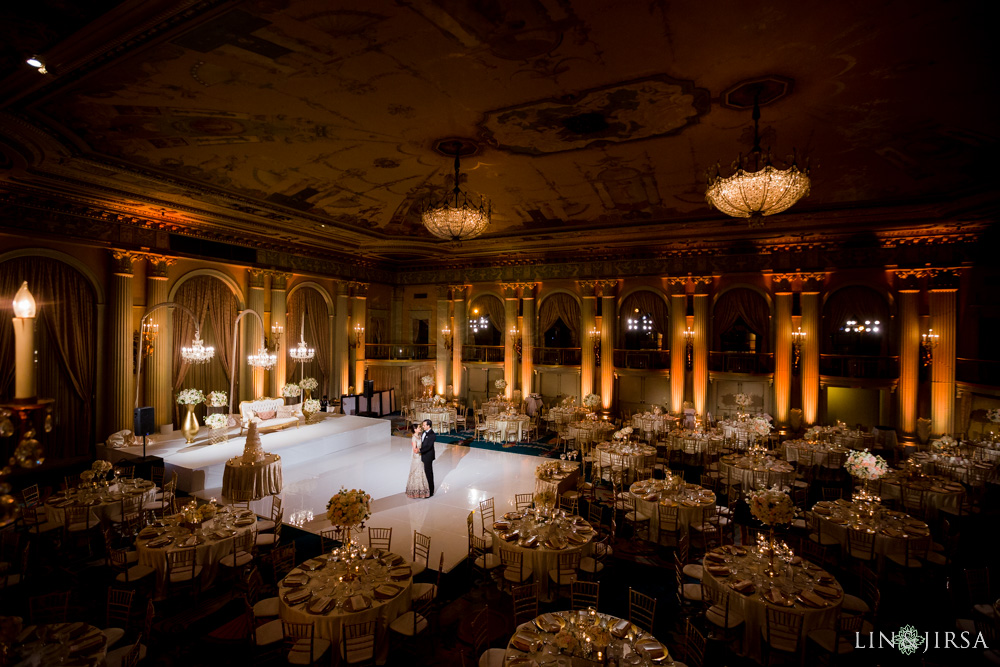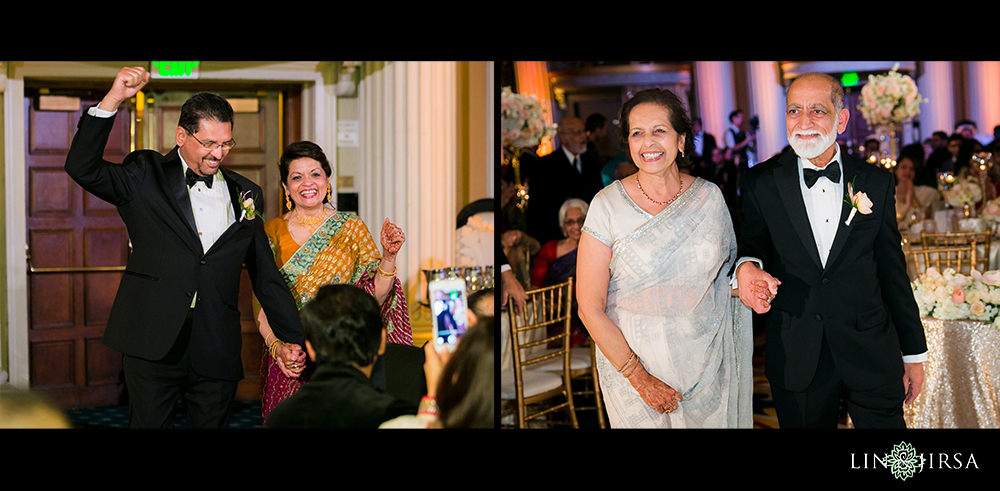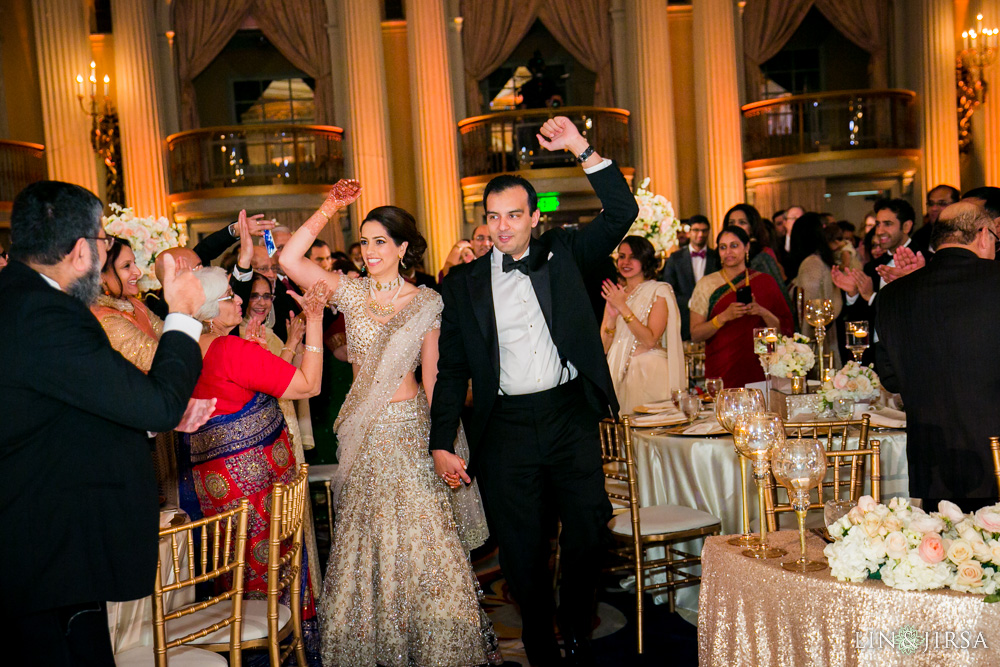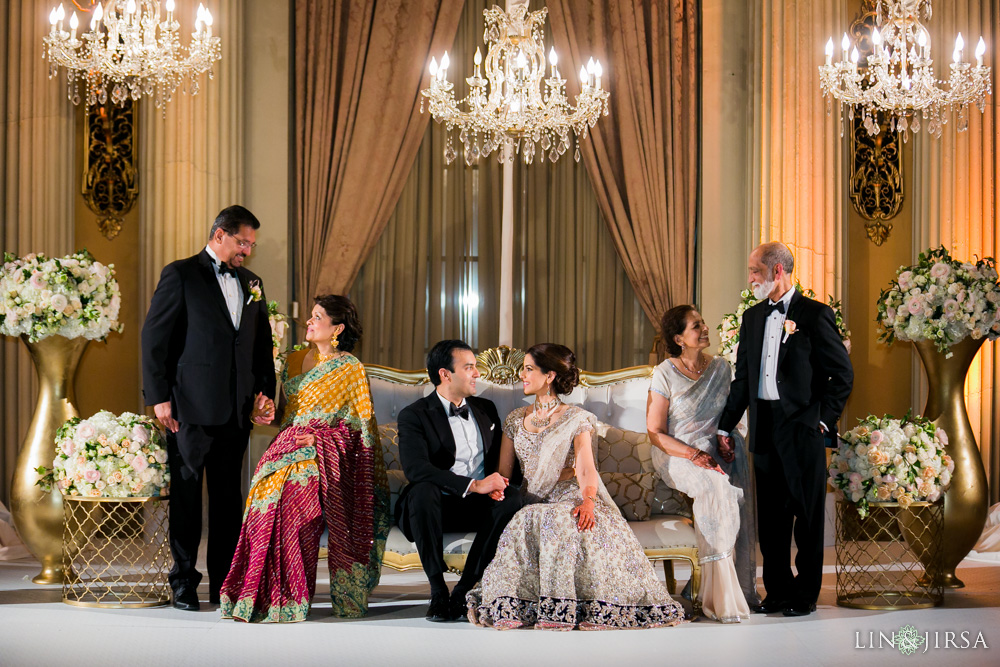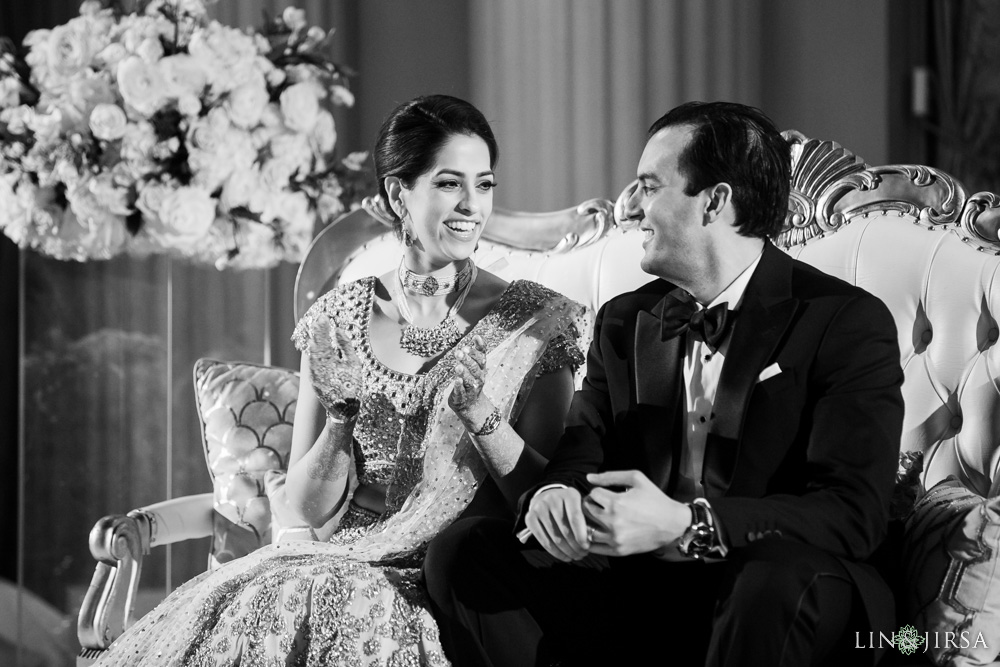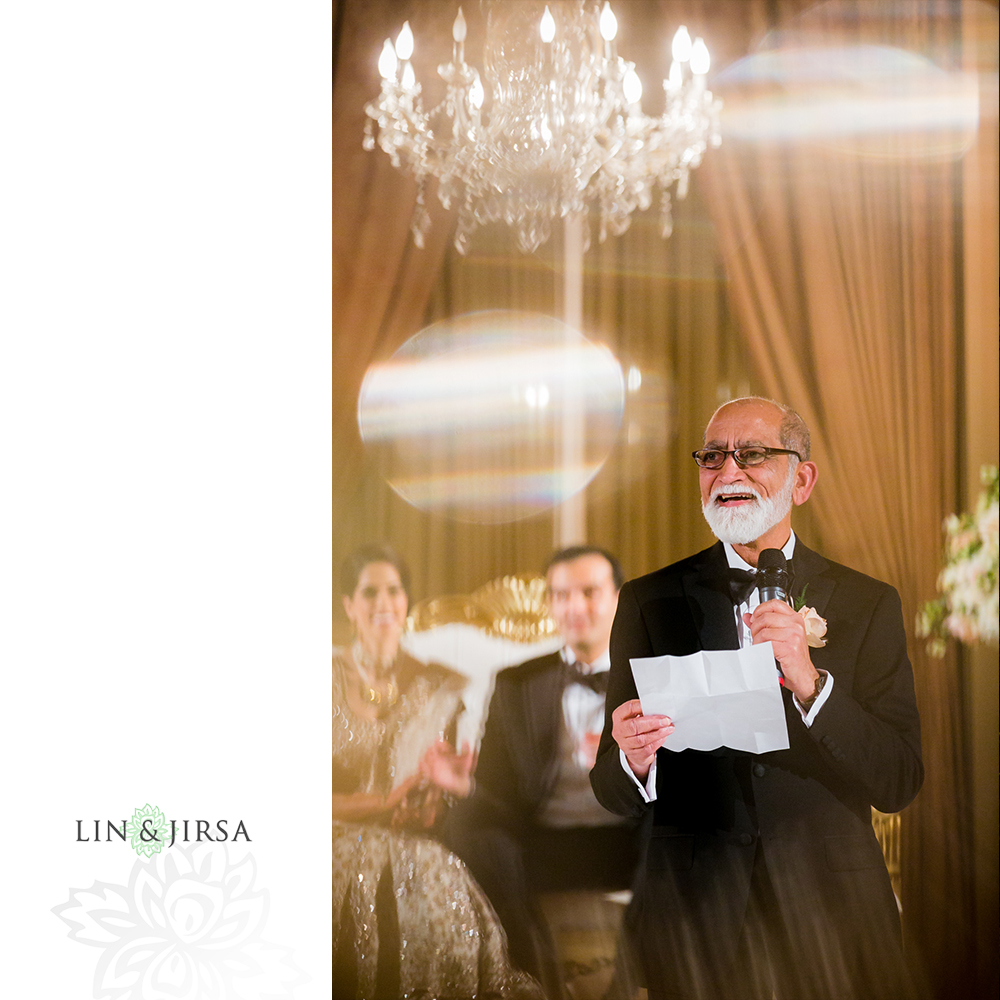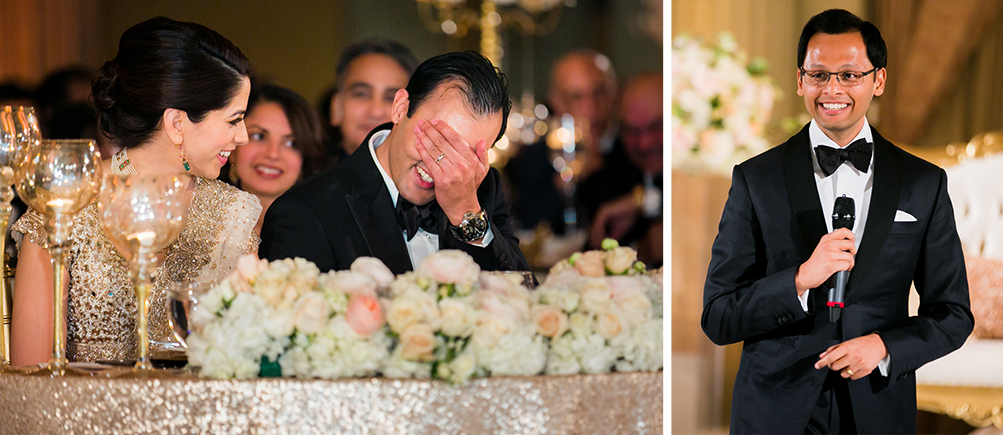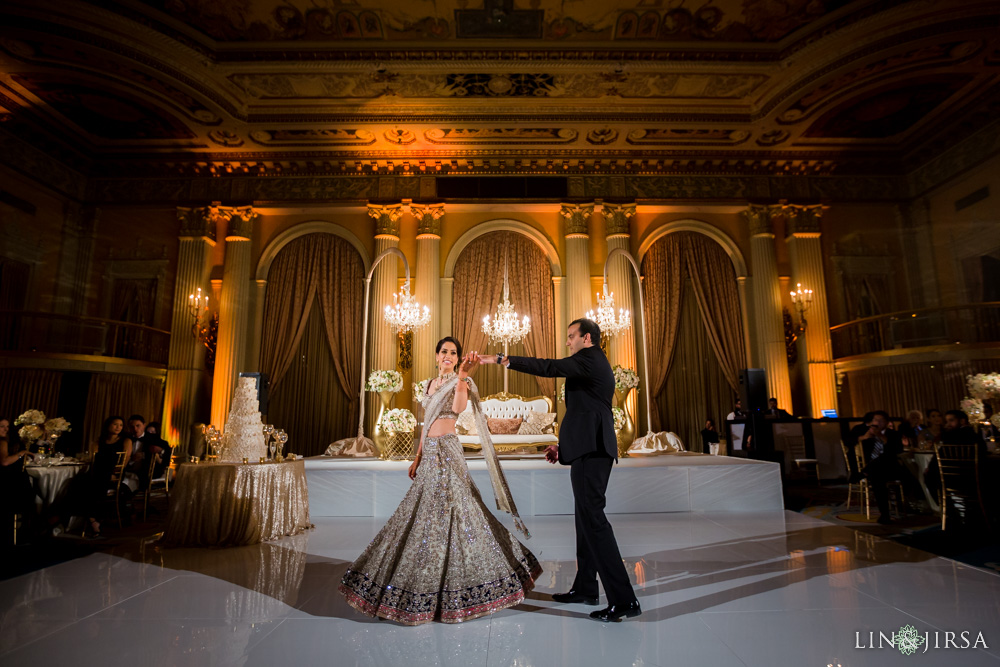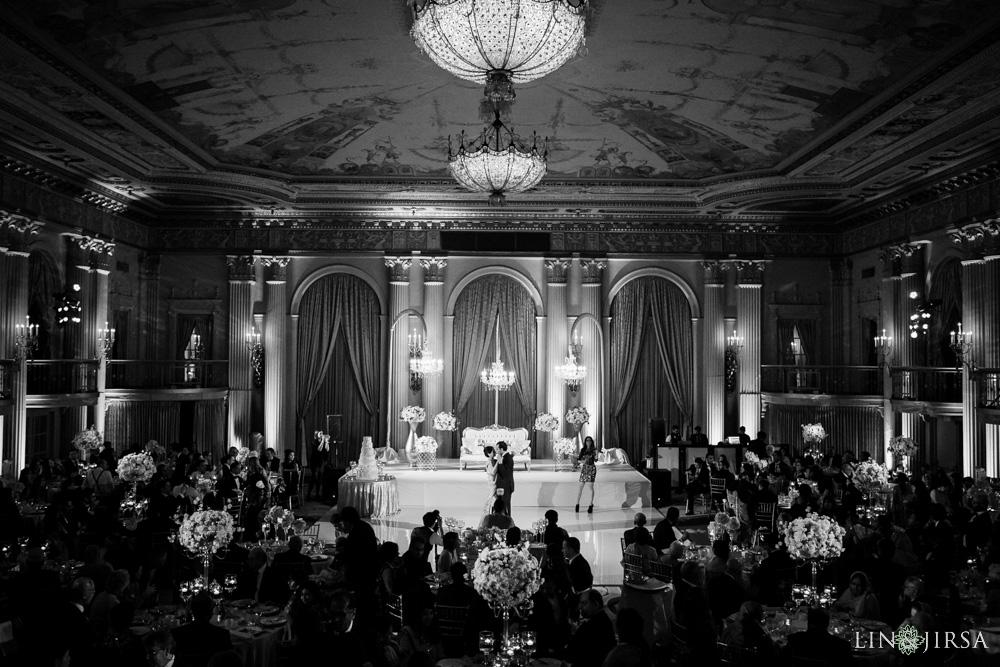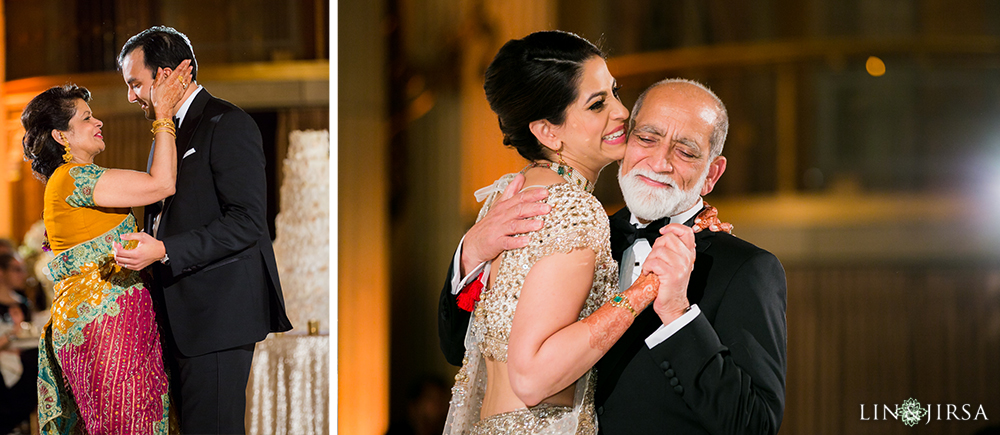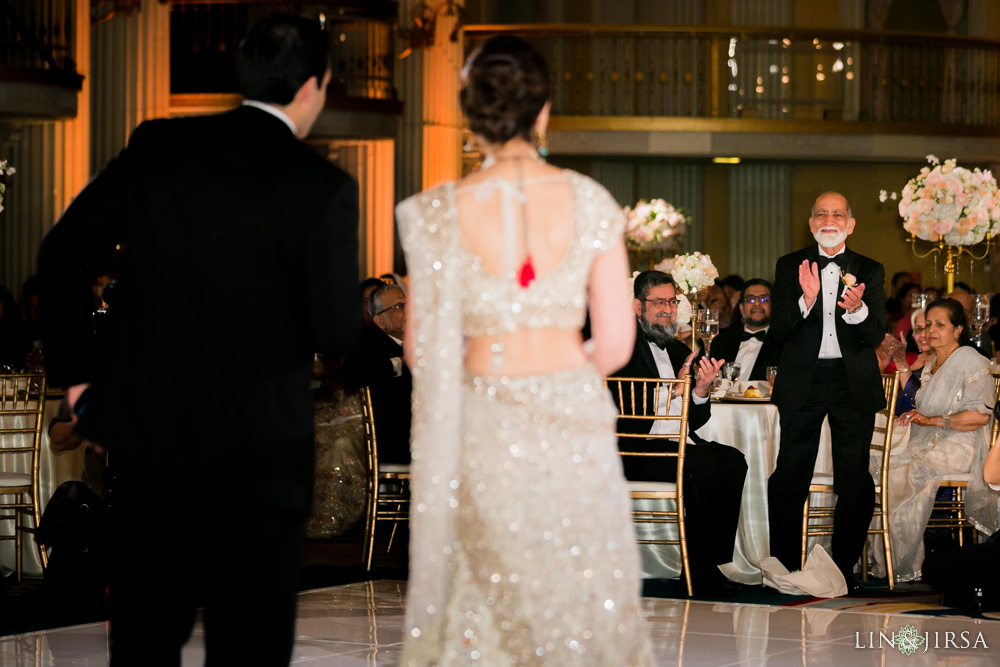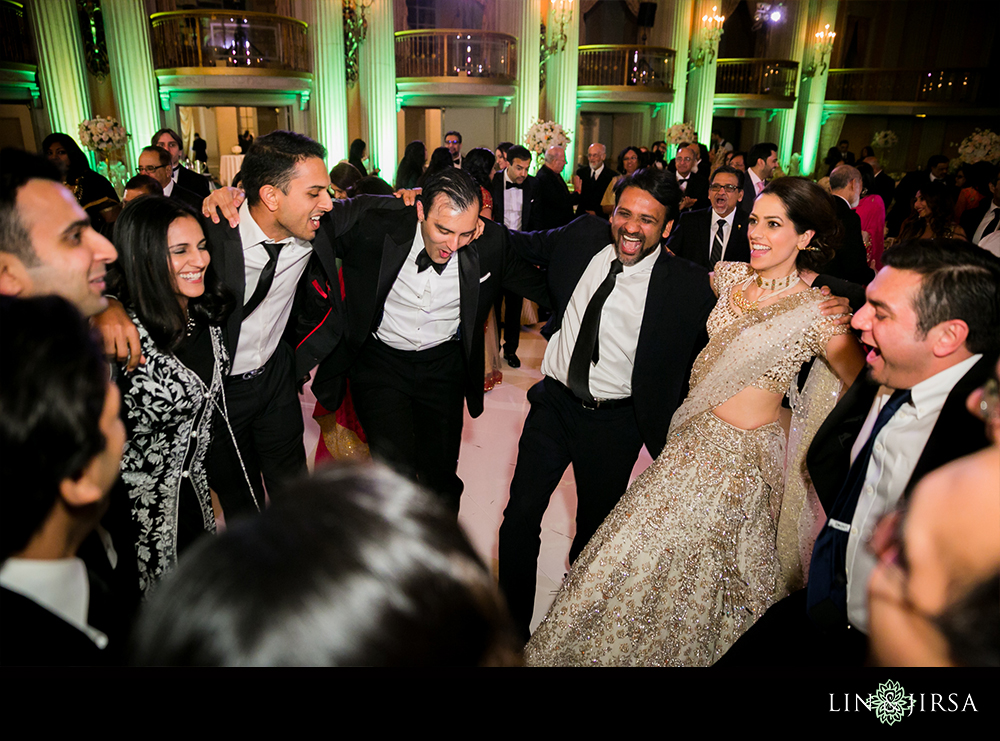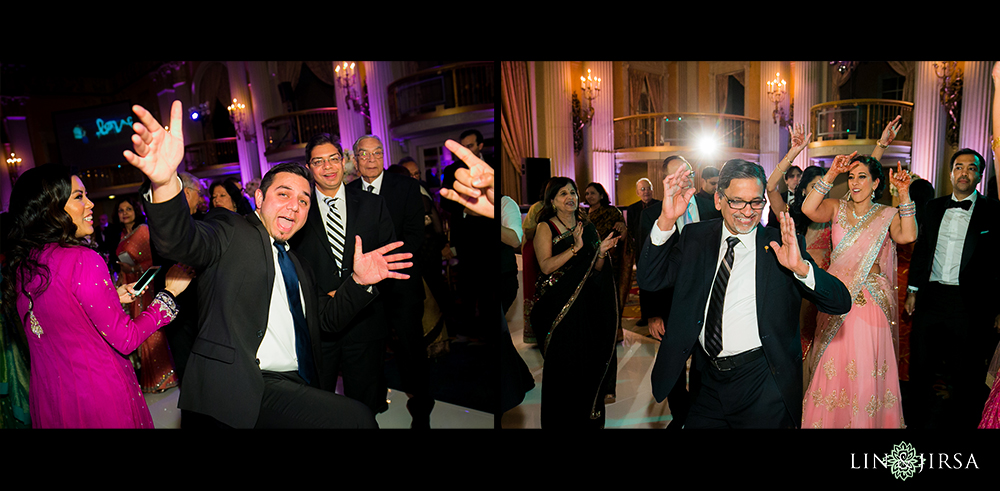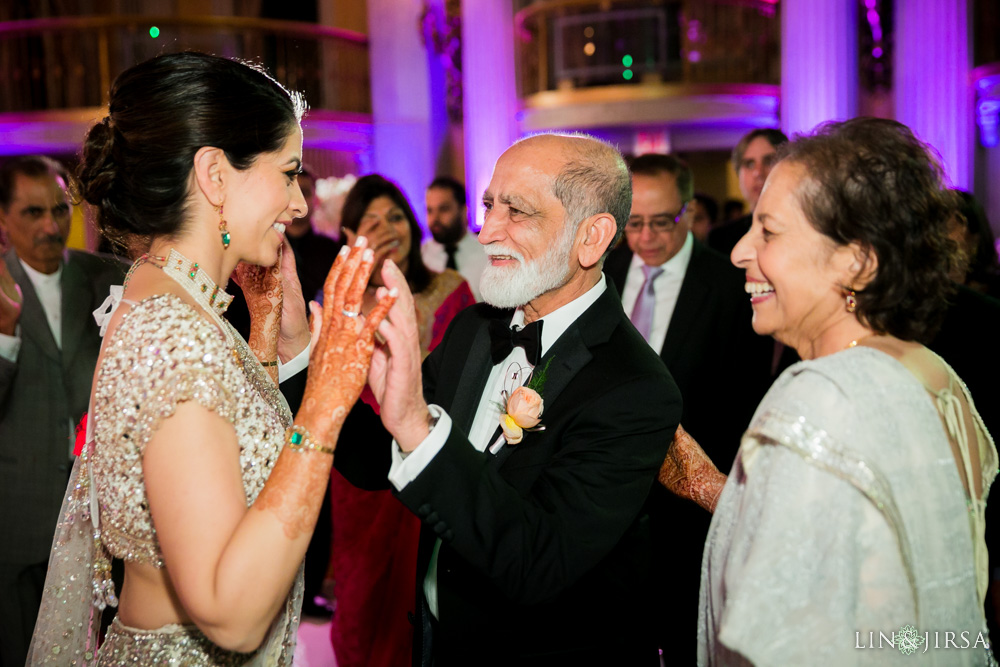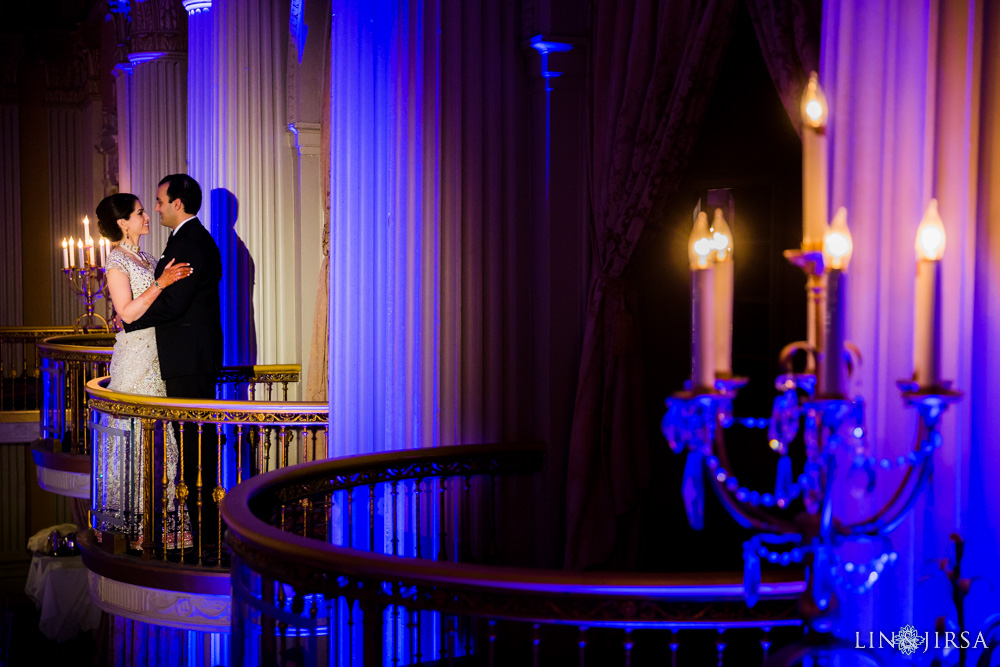 More Wedding Info:
Wedding Photography Location or Venue: Millenium Biltmore Hotel Los Angeles, Address: 506 S Grand Ave, Los Angeles, CA 90071
Wedding Planner: Planning Elegance, Contact: [email protected]
Wedding Hair/Make Up Artist: Dolled Up By Lulu, Contact: [email protected]
Wedding Florist: 2Create Designs, Contact: [email protected]
Wedding DJ: Special Occasions, Contact: [email protected]
Wedding Cake: Fantasty Frostings, Contact: [email protected]
For more info on Lin and Jirsa Photography, please contact us via our Contact Page. We'd love to set up an appointment for you to come by and see our albums, meet the team, and find out more about our other services, including wedding videography and photobooth!
To learn about our Posing, Lighting, and other shooting theories, please see our Engagement Photography Tutorials.