Mission San Juan Capistrano Wedding Portraits | Vianna & Chuck
Please enjoy this beautiful Mission San Juan Capistrano wedding portrait session featuring Vianna & Chuck.
Also, be sure to follow us on our Facebook Page for updates and the latest with LJP!
We started our full-day wedding portrait session at the always beautiful Mission San Juan Capistrano. These rustic brick hallways always make the perfect location for some intimate portraits. Vianna & Chuck have these infectious smiles that make it hard not to smile while photographing them.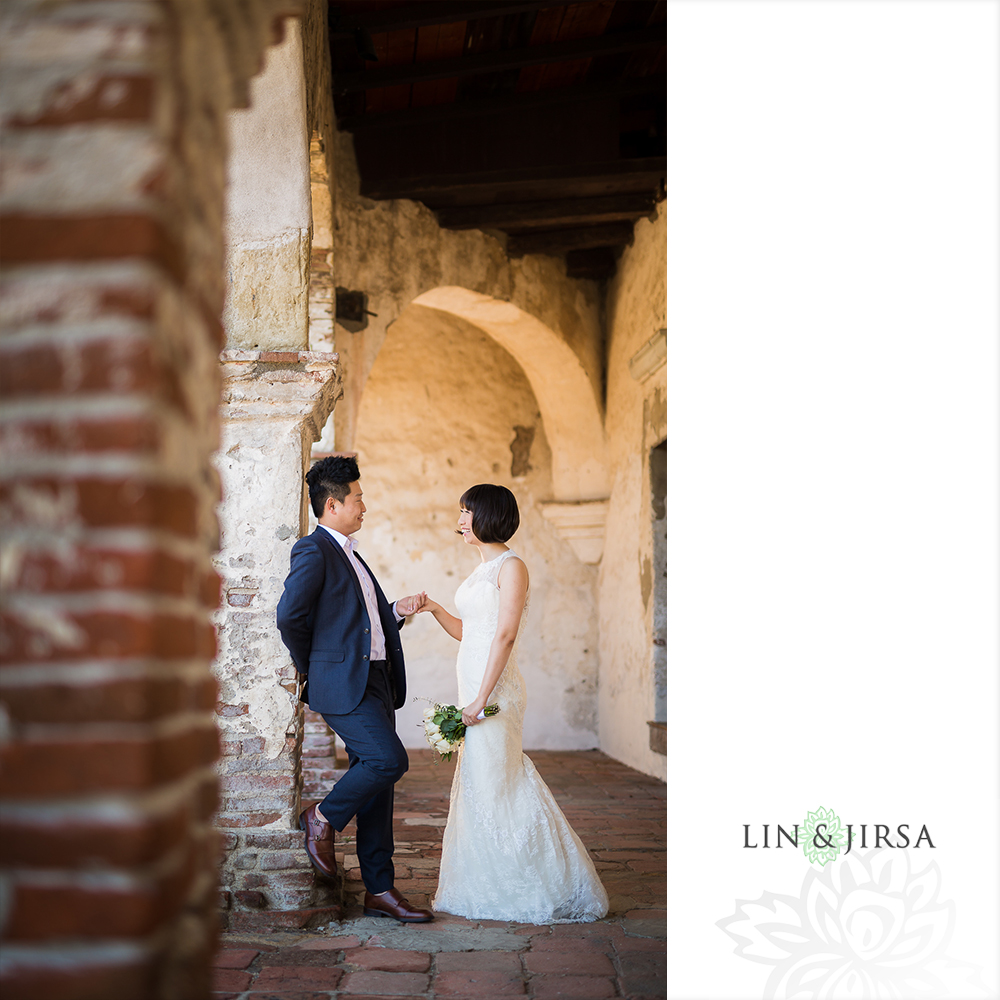 Mission San Juan Capistrano is usually a peaceful place to photograph, especially at the hour at which we shoot. This particular day, however, was jam-packed with middle-school group tours and visitors galore. Trying to find a clean background without people coming in was definitely a challenge yet we managed to grab a couple of shots before people walked through.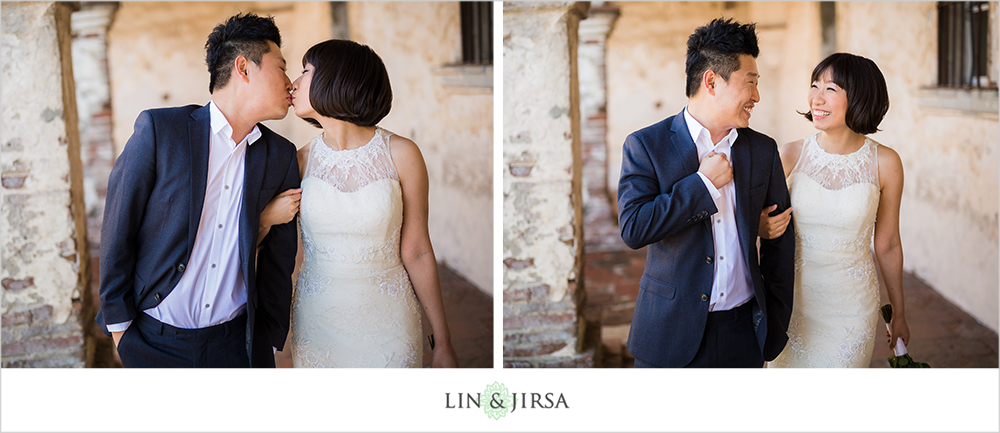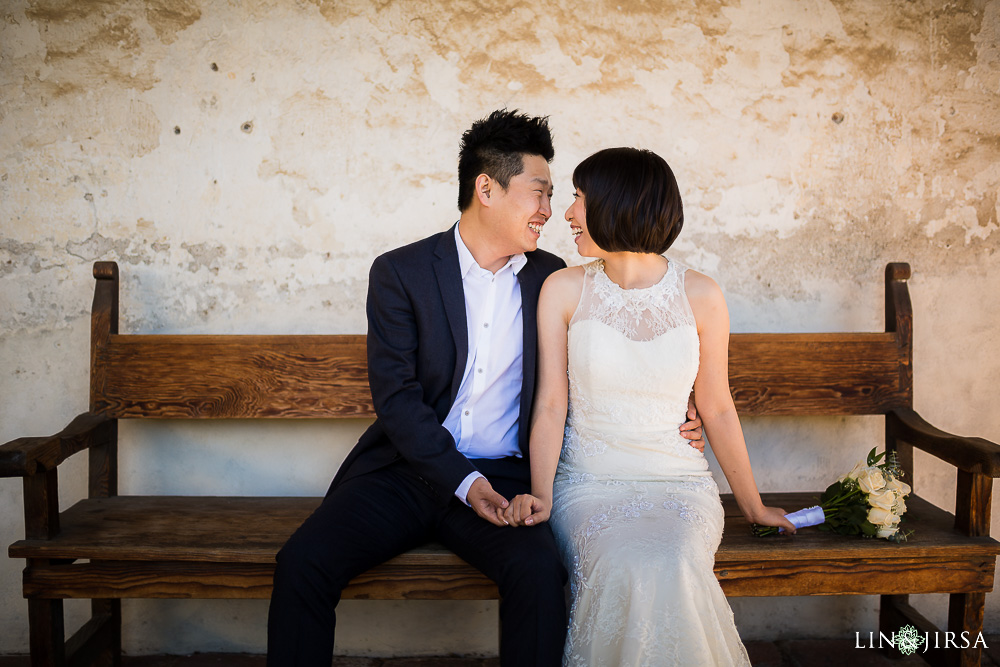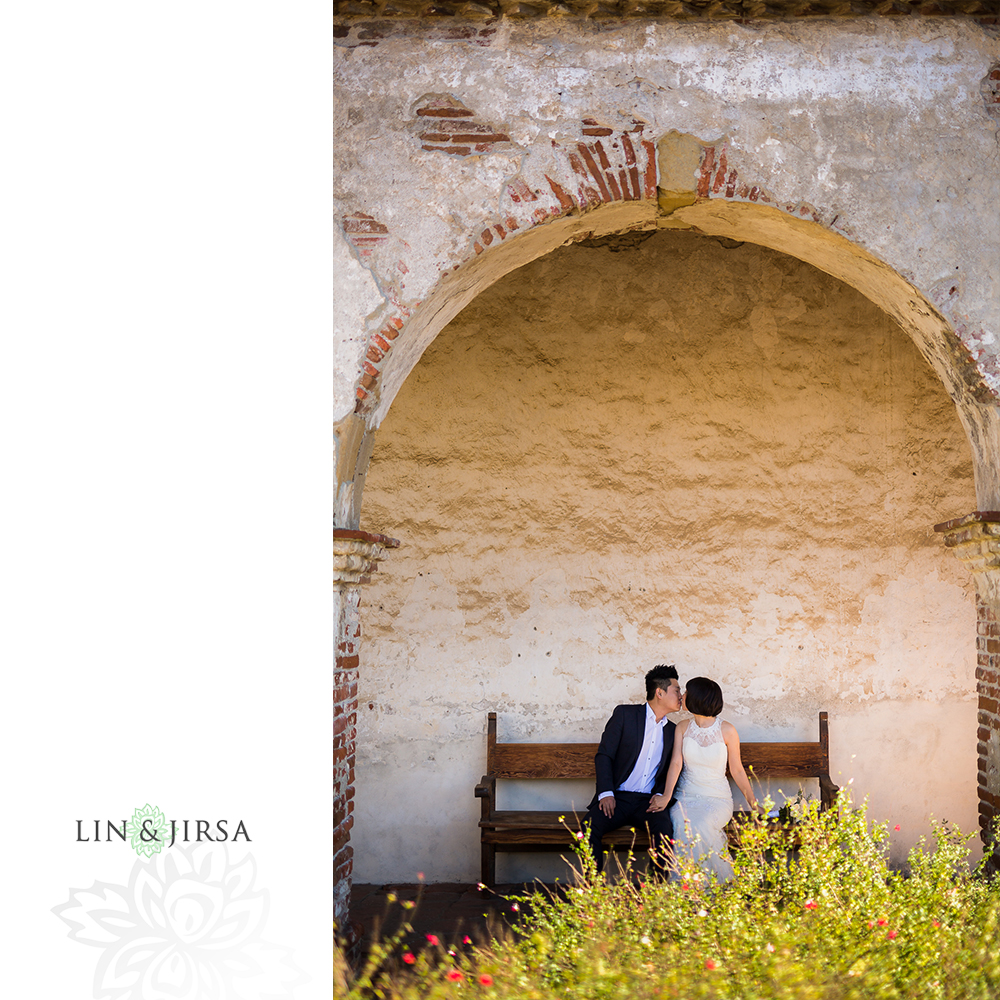 Using a Canon Tilt Shift lens we were able to gear the viewer's focus into this intimate moment between Vianna & Chuck. The blurred edges draw the eye to the center of the frame and create a beautiful, soft, and artistic feel to the photo.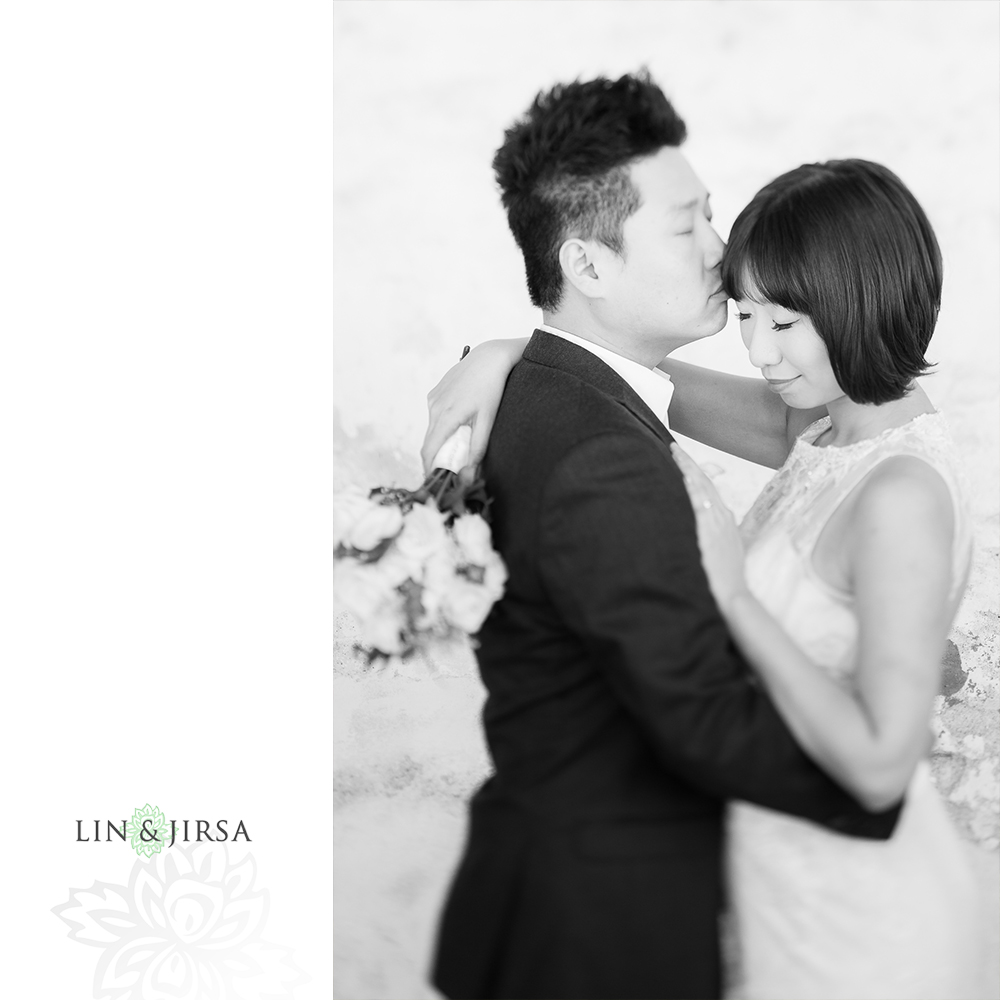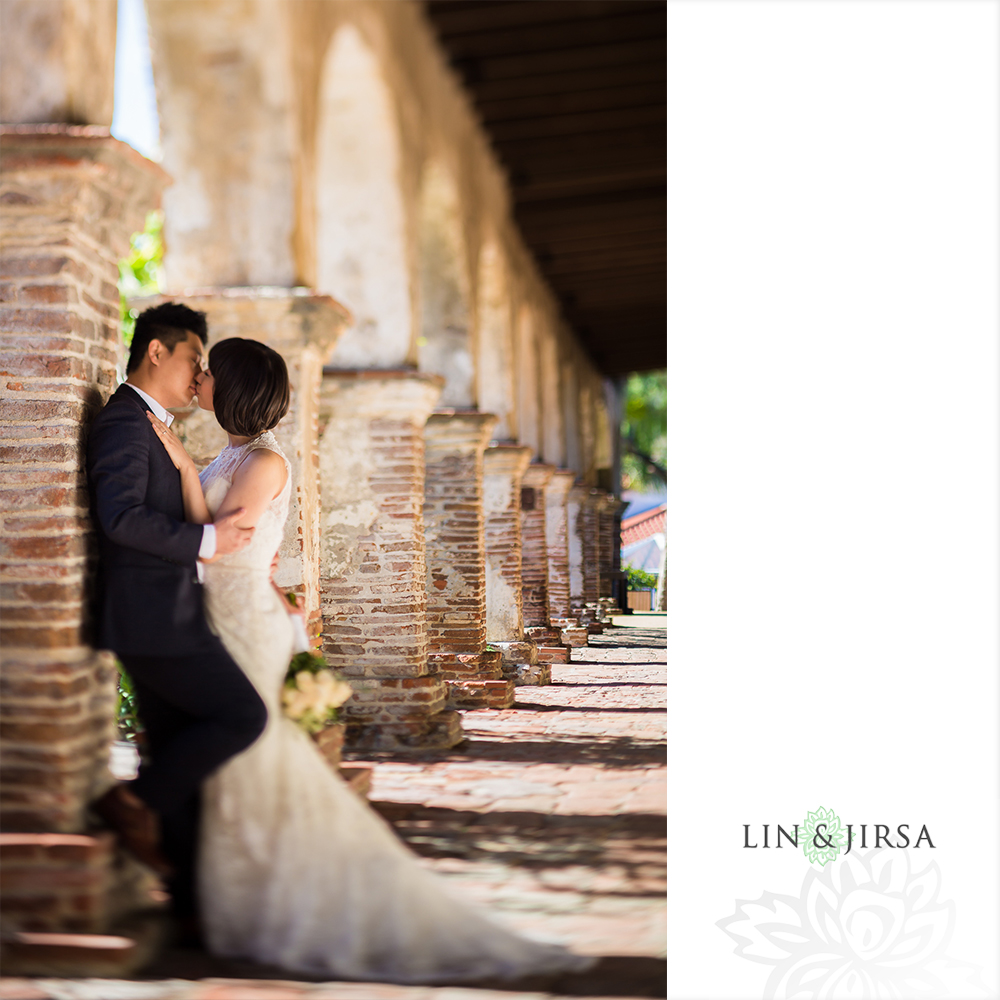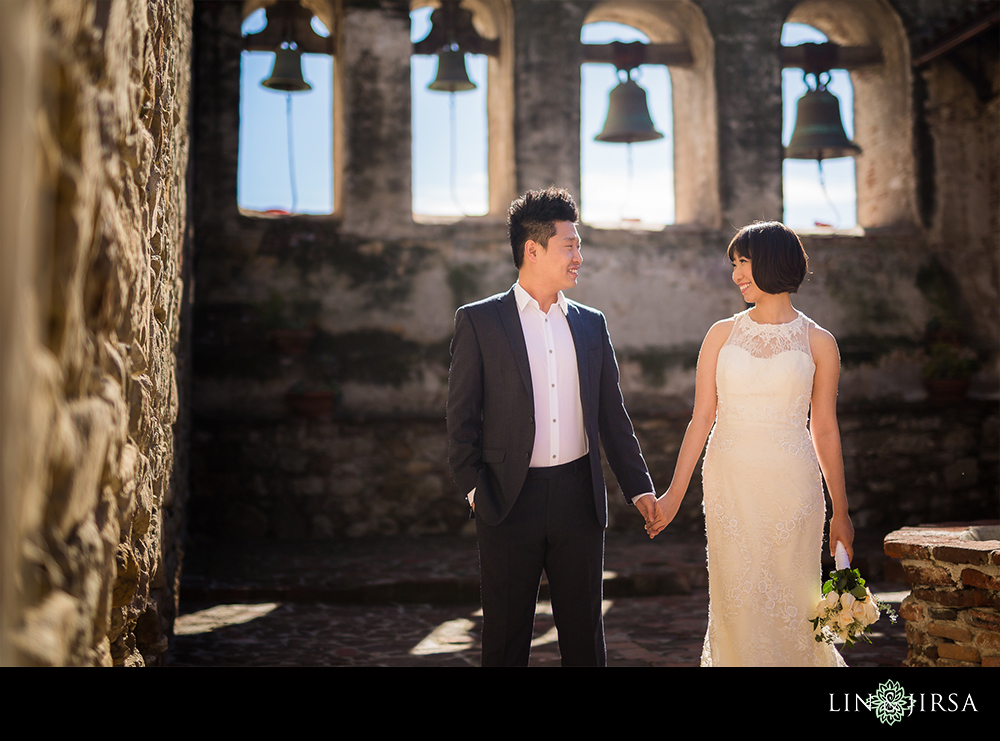 We have photographed at Mission San Juan Capistrano over a couple dozen times, but our goal is the reimagine the space and create fascinating and interesting art. Using composition as our basis for this image, we were able to capture this gorgeous environmental portrait framing our couple in the scenic Mission garden. Carving them out of the scene with a strong use of flash while maintaining the true vivid & bold colors of the scene is one of our favorite looks.
Using a similar thought process, we used this tree trunk to frame the edge of the couple creating a more dynamic presence in the image as well as showcasing the abundant natural elements that Mission San Juan Capistrano has to offer.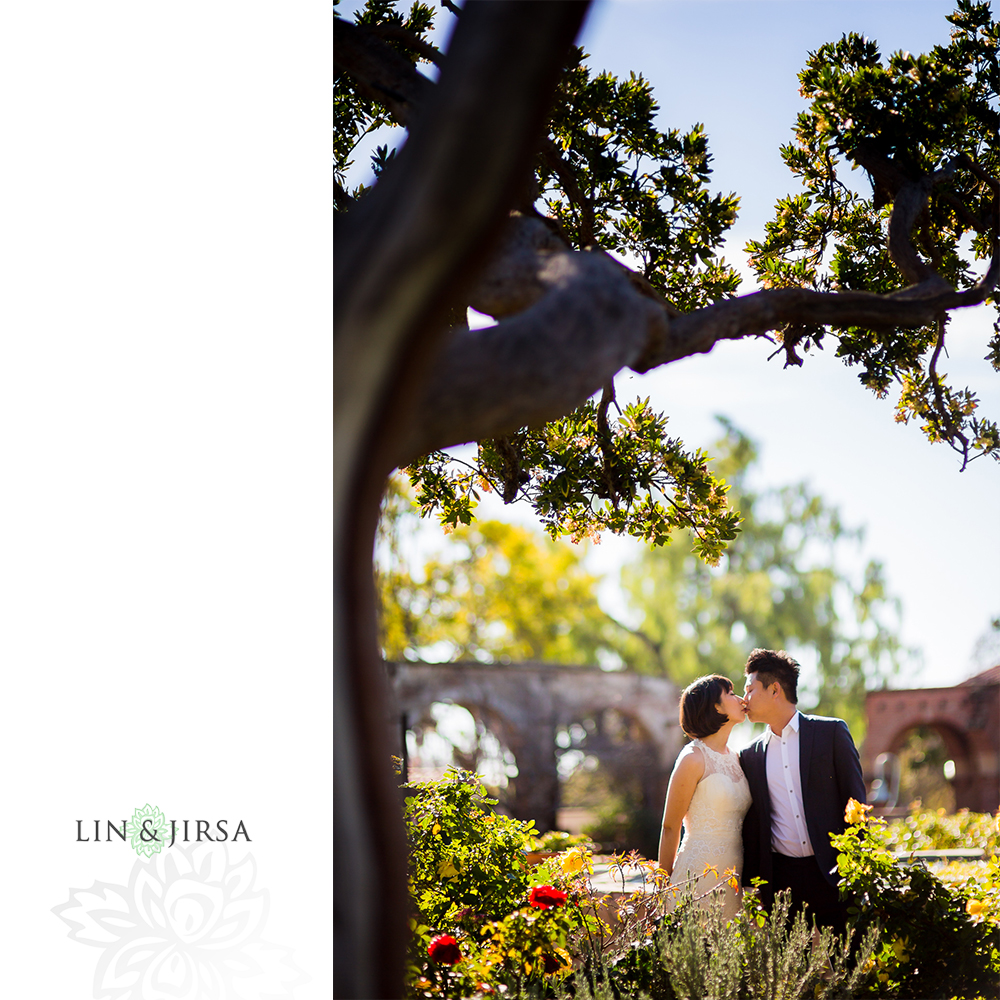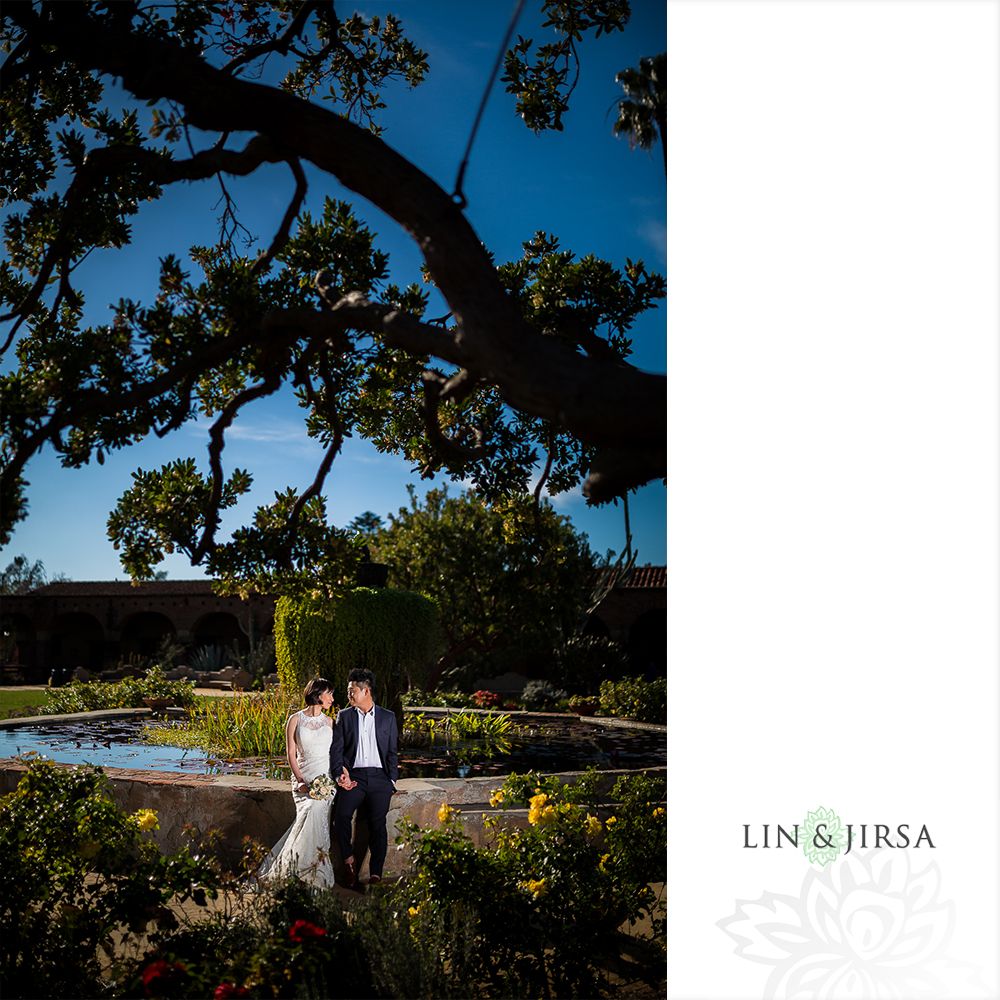 The same technique used in the garden images above, of carving out our couple with off camera light, applies in this scene as well. The viewers' eyes are drawn directly to the couple because they are the brightest aspect of the image. To create an even more extraordinary image we sprayed the lens with filtered water to create this glistening sun flare in the top right corner.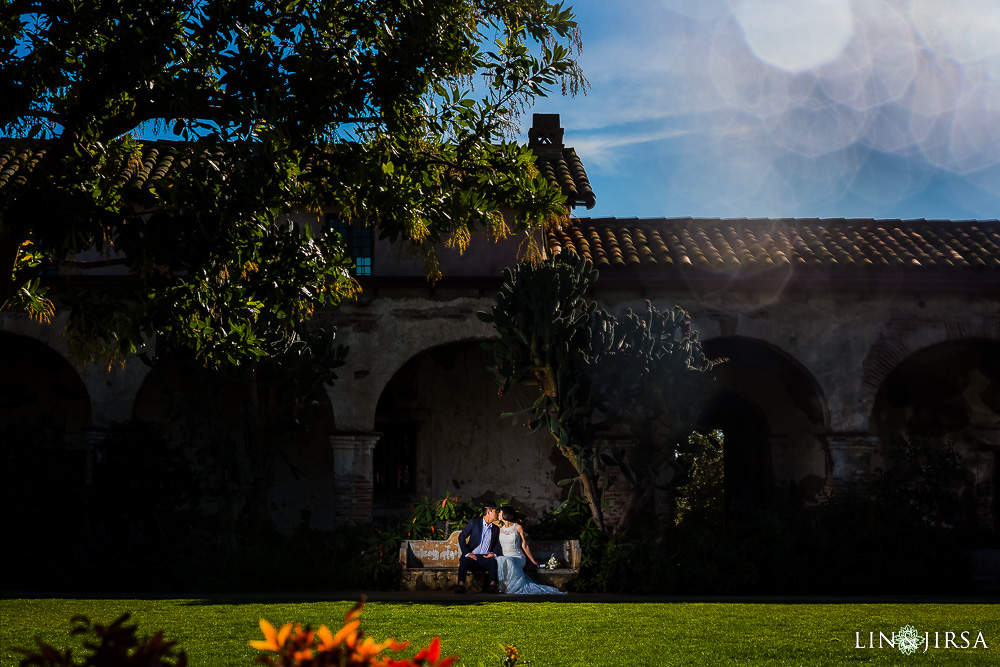 This image was shot vertically and then stitched into a panorama in post production. By keeping our background underexposed you are once again drawn into this beautiful moment between Vianna and Chuck – also creating a juxtaposition between how substantial this small moment truly is.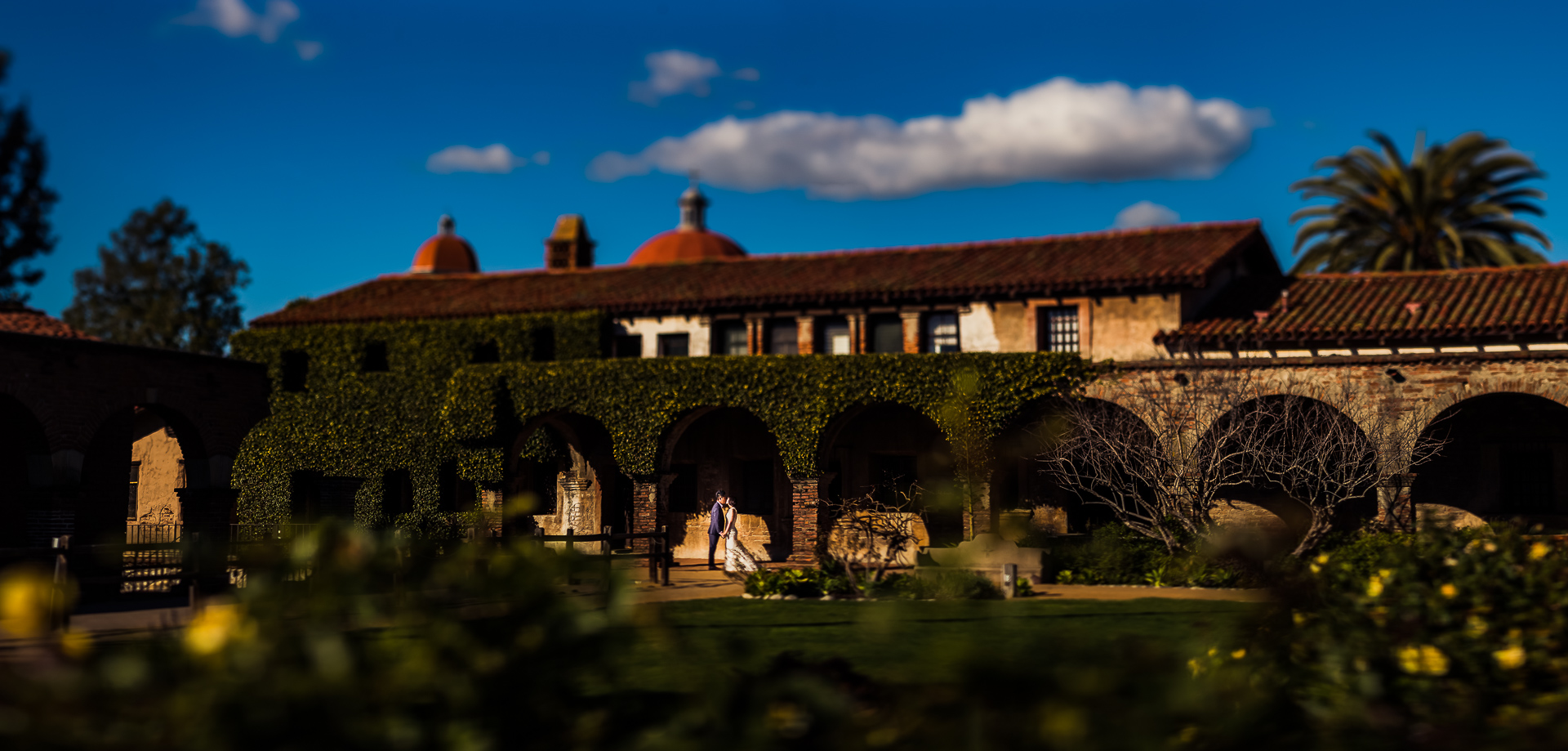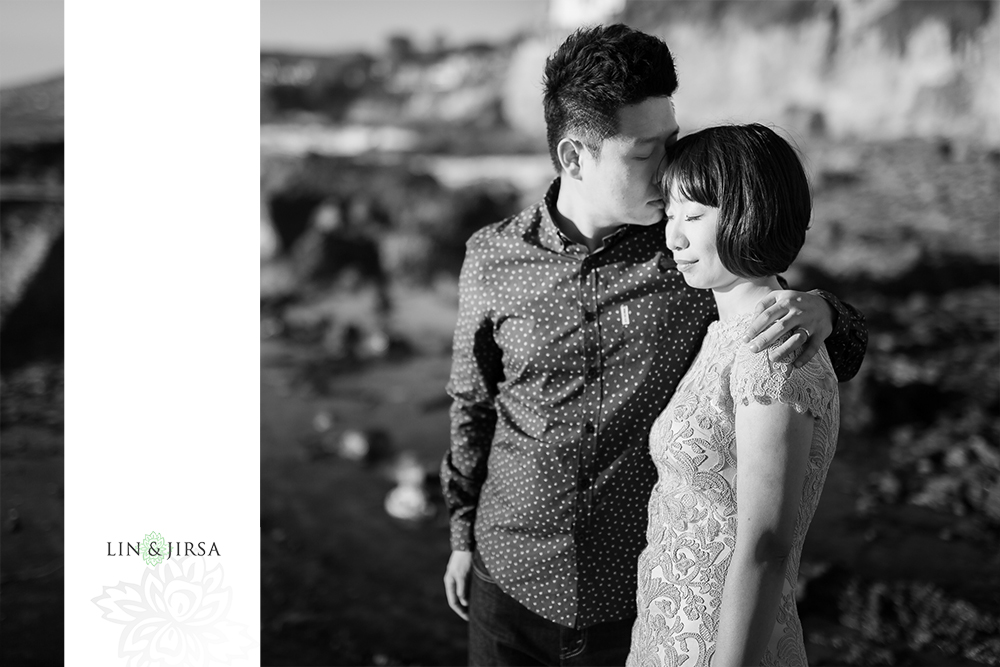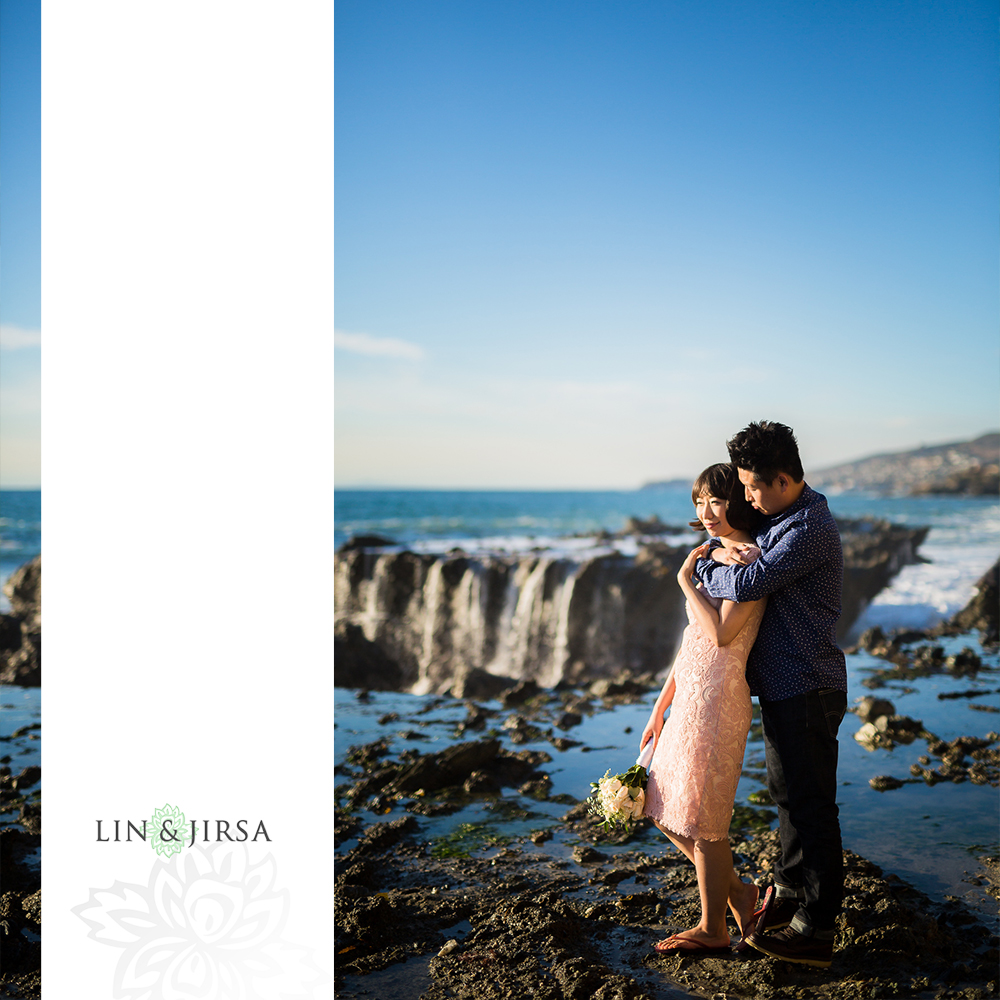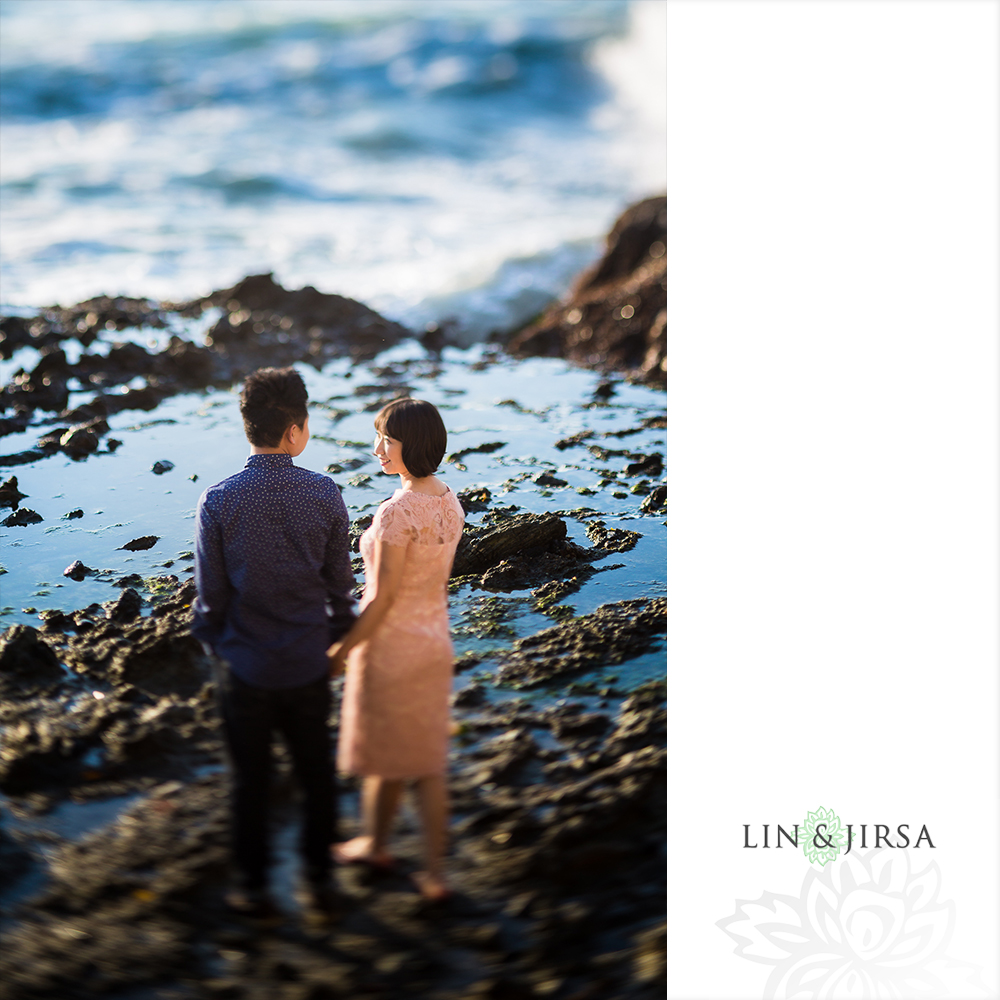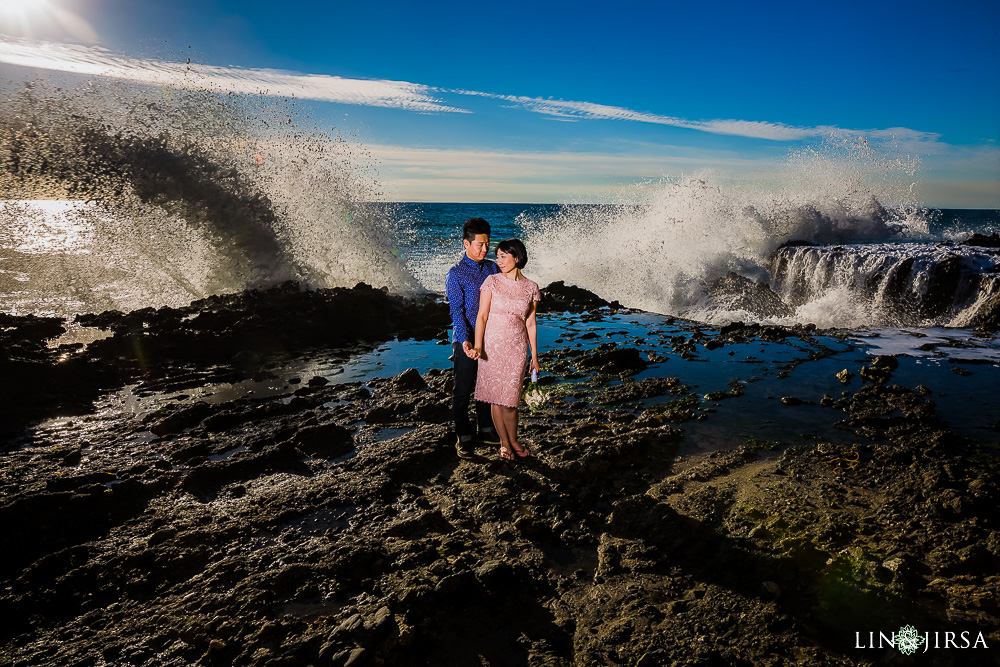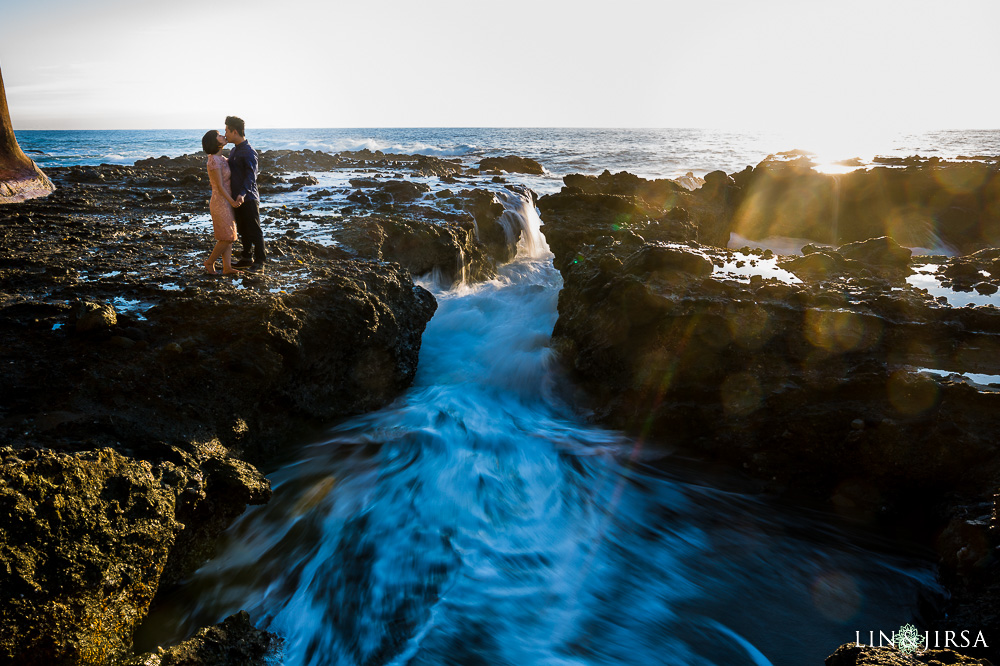 How insane is this shot!? It's almost as if a firework just went off right in the center of our frame! By spraying the lens with a bit of filtered water, you can create these magnificent sun flares that truly take this image from being ordinary to extraordinary in a matter of seconds.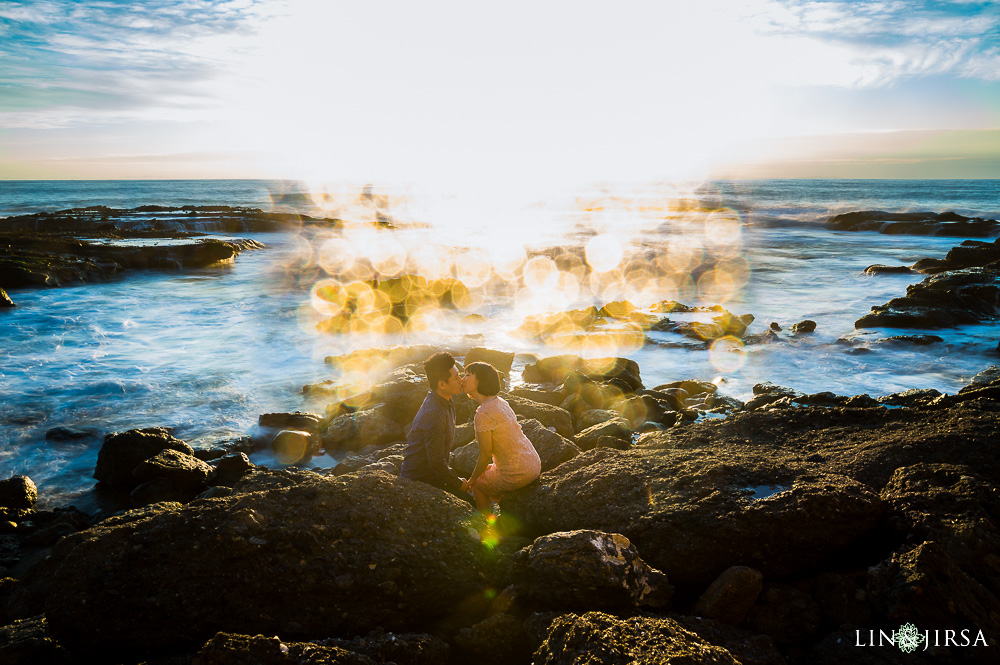 In all of my concentration to capture this image, I wasn't paying attention to the magnitude of the waves crashing near me. Just seconds before this image I was fully submerged in the ocean, however, I managed to salvage my camera from any salt water damage and proceeded to take my shots. It is reasons like this that we love having Canon Professional Services available to us because you never know when you will be hit by a rogue wave!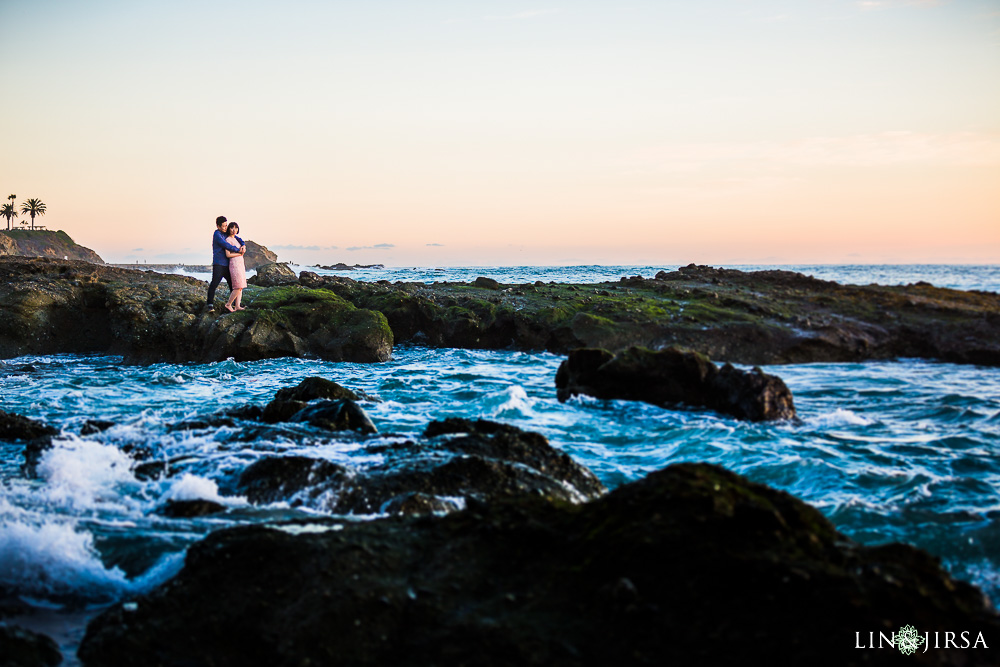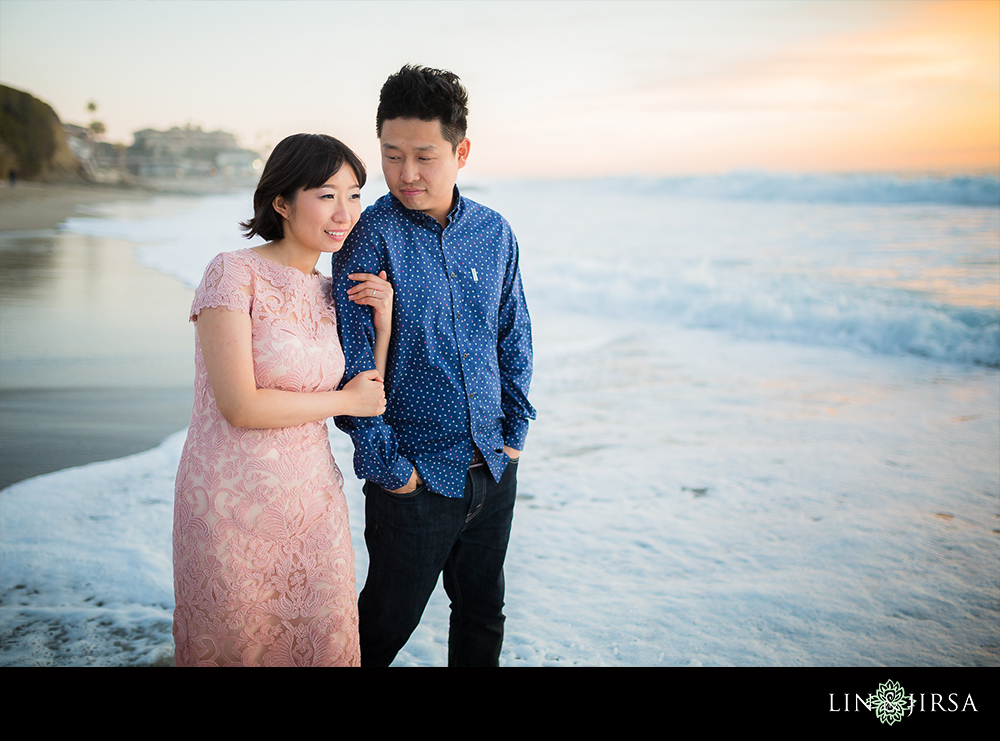 Having playful moments during engagement or portrait sessions is a meaningful way to capture the true essence between a couple. Vianna & Chuck have this resplendent energy flowing between each other that it makes it impossible not to want to capture it on camera. Getting soaked by a couple of waves and sharing a few laughs only made these pictures more authentic.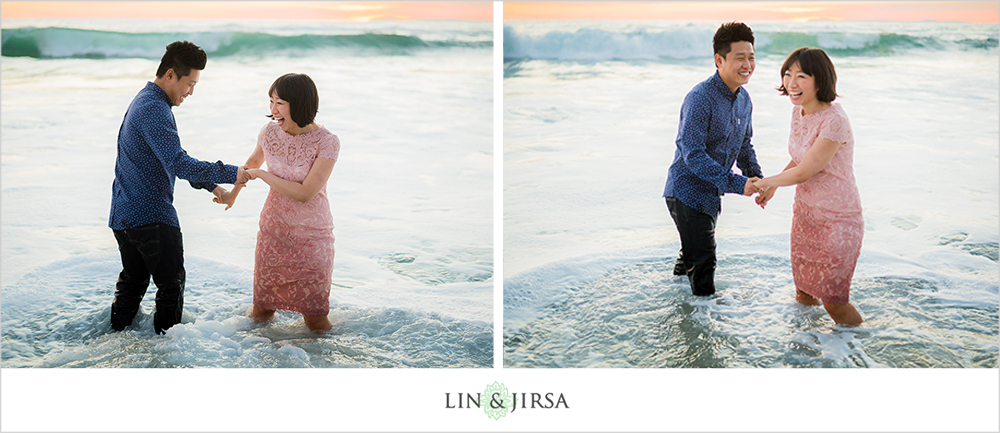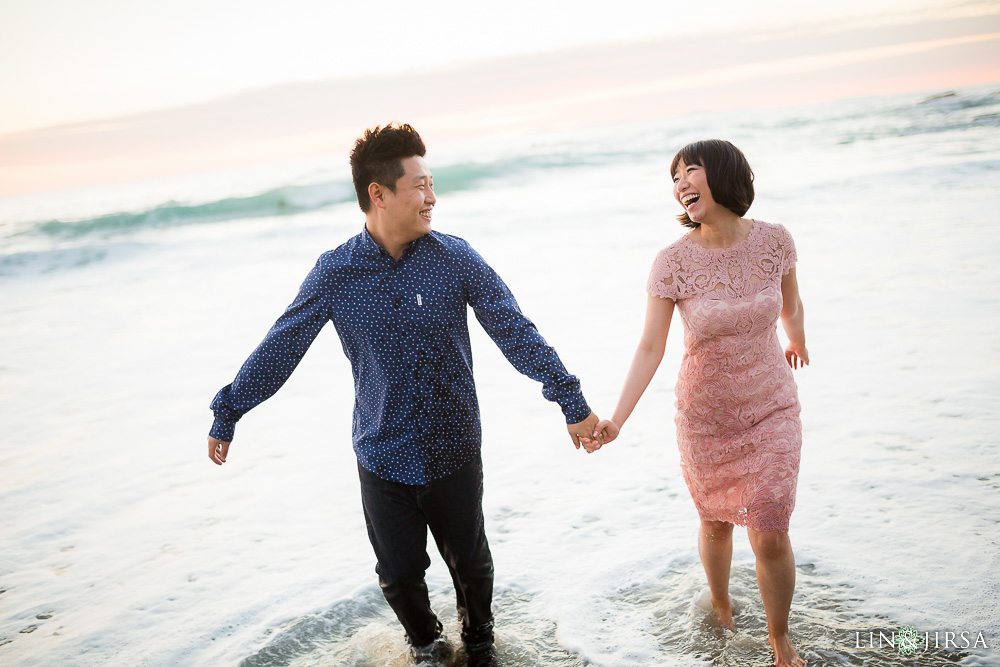 Engagement Photography Location: Mission San Juan Capistrano, CA
If you are interested in booking Lin and Jirsa Photography for your wedding, please visit our Contact Page. To view more information about our post production, please view our Lightroom Presets and our Lightroom Tutorials.