Rangefinder Magazine Feature | Lin and Jirsa Photography
June 1, 2016
We are so honored to be featured in Rangefinder Magazine! Check out the full spread here. The article covers a webinar we were fortunate to be a part of in collaboration with Shootdotedit and SLR Lounge, helping photographers better understand off-camera lighting as a way to create more dynamic images.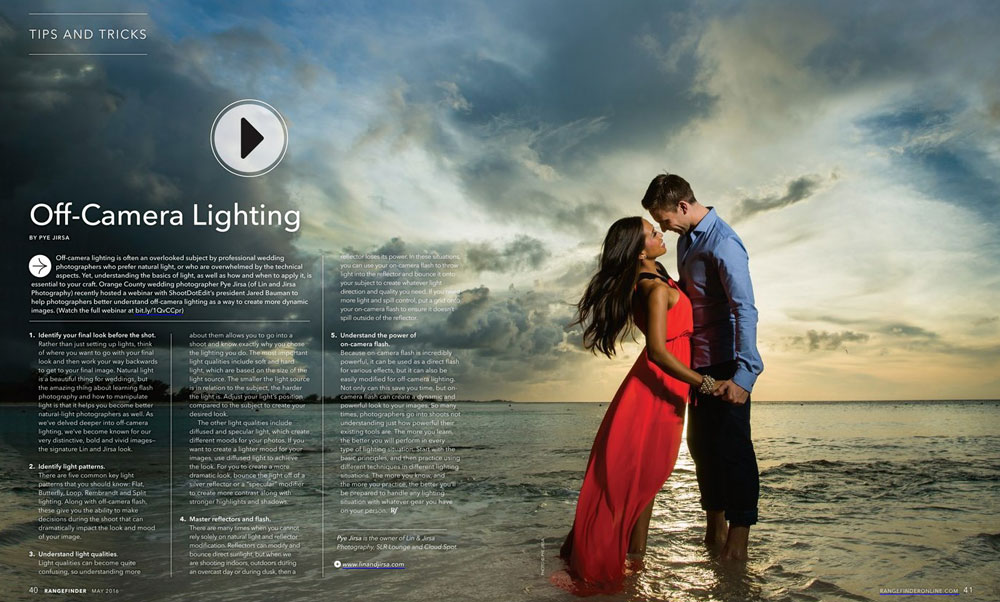 Off-camera lighting is often an overlooked subject by professional wedding photographers who prefer natural light, or who are overwhelmed by the technical aspects. Yet, understanding the basics of light, as well as how and when to apply it, is essential to your craft.
For more info on Lin and Jirsa Photography, please contact us via our Contact Page. We'd love to set up an appointment for you to come by and see our albums and meet the team!
For more info on our Engagement Photography Posing, Lighting, and methodology, please see our Engagement Photography Tutorials.