Richard Nixon Library Wedding in Yorba Linda | Pejman and Goli Persian Ceremony
April 21, 2010
This is a continuation of the wedding in Yorba Linda of Pejman and Goli at the Richard Nixon Library. The perfect Orange County weather, the beautiful decor, and the emotion in the ceremony created an ideal scene for Pejman and Goli's Persian wedding ceremony at the Richard Nixon Library in Yorba Linda.
The Sofreh was gorgeous and very well done. It looked incredible with the sun back lighting everything on the table.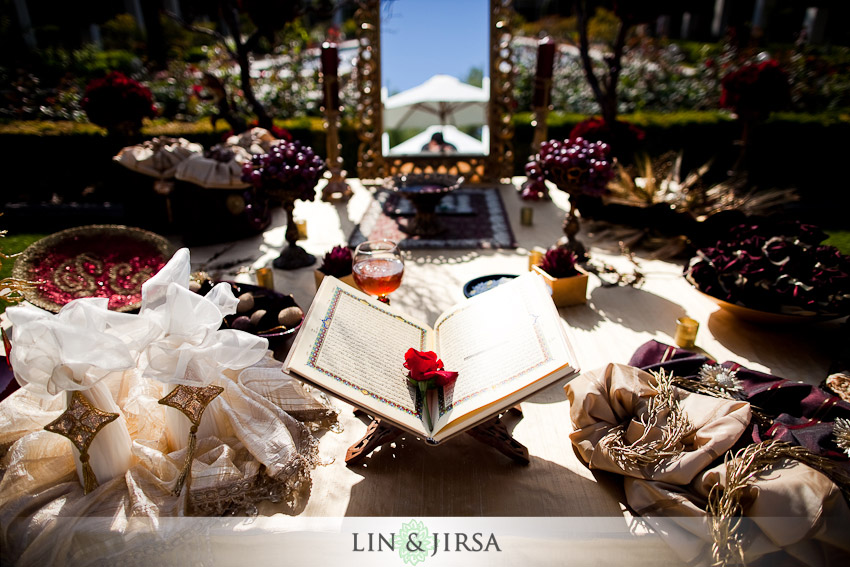 For those unfamiliar with Persian weddings, during the ceremony family members and close friends take turns grinding sugar over the bride and grooms heads. It is to symbolize the sweetness and love that is to be in their marriage.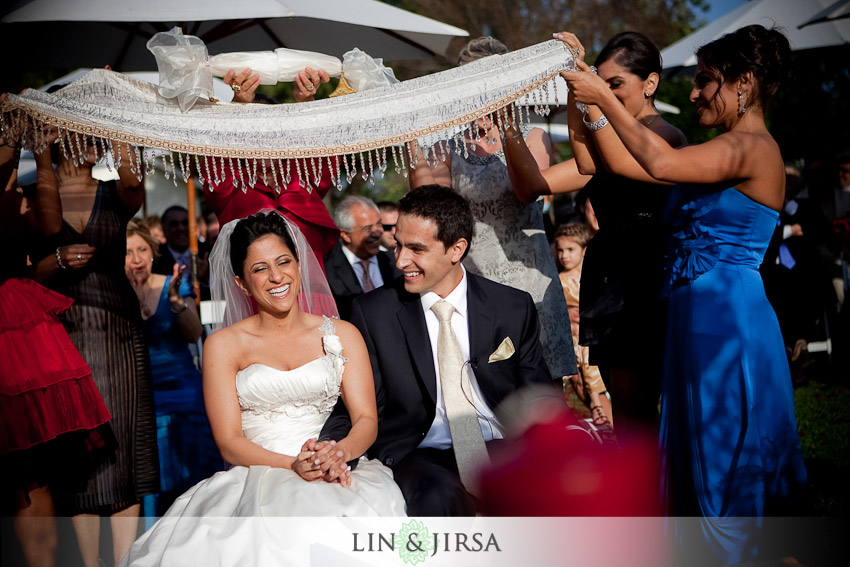 As wedding photographers, trying to capture that true candid with the right frame is always a fun challenge. It almost becomes a game between yourself and the subject. Sometimes it's a waiting game, with the frame and crop in mind. Other times it's a game of quickness. Either way, it's one of the most fun aspects of our job; and we're happy to get these types of results as you can see the parents of the bride and groom laughing at one of the jokes made by the officiant.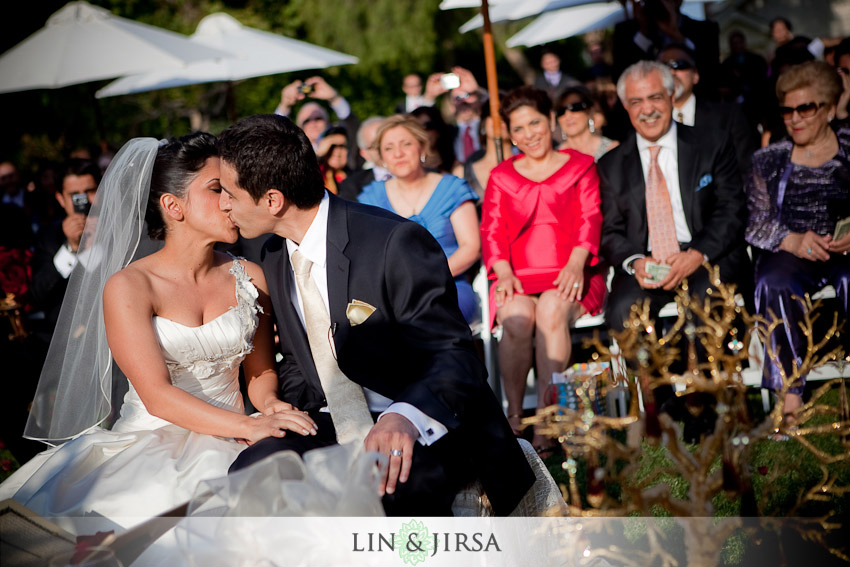 This image was actually taken before the ceremony, but I feel like it fit better here (rather than with the couples pictures in the previous post). The Nixon Library has a classic architecture that created a very symmetrical backdrop for our wedding party. With such a fun group of girls, it we were able to come away with a lot of great bridal party formals. The parasols were a fabulous idea Goli ;)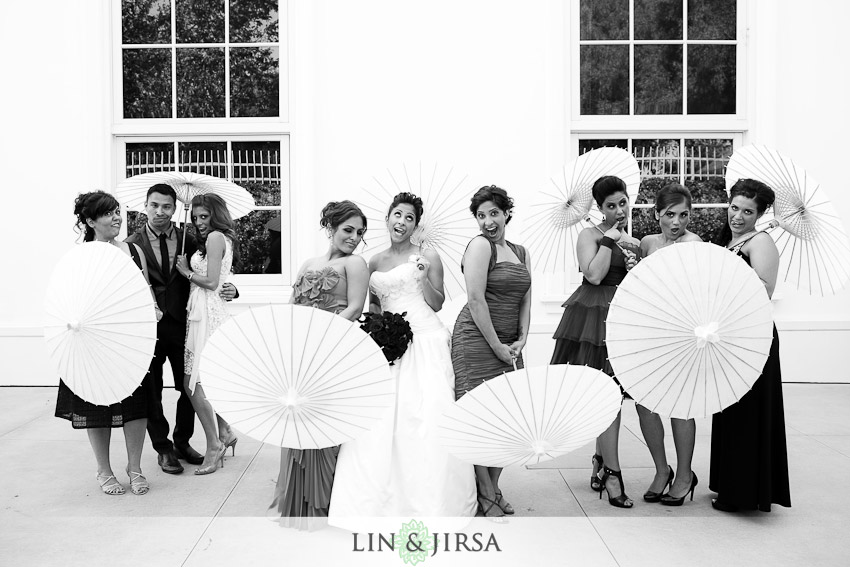 Location of the shoot: Richard Nixon Library: 18001 Yorba Linda Boulevard Yorba Linda, CA 92886-3949 (714) 993-3393
If you are interested in booking Lin and Jirsa Photography to shoot your wedding or event, please visit our Contact Page or call our studio at 310.993.5619
Written by Lin and Jirsa Photography authors of SLR Lounge and Lin and Jirsa Blog Los Angeles & Orange County Wedding Photographers