Ritz Carlton Dana Point Wedding | Crystal & Anthony
March 1, 2016
Enjoy our latest Wedding at the Ritz Carlton Dana Point featuring Crystal & Anthony.
Big thanks to Maryam of Delicate Details for her amazing support and direction throughout the day.
In case you missed their adorable basketball themed Laguna Beach engagement session, check it out here!
Also, be sure to follow us on our Google Plus Page for updates and the latest with LJP, Los Angeles!
Wedding Slideshow
Wedding Preparation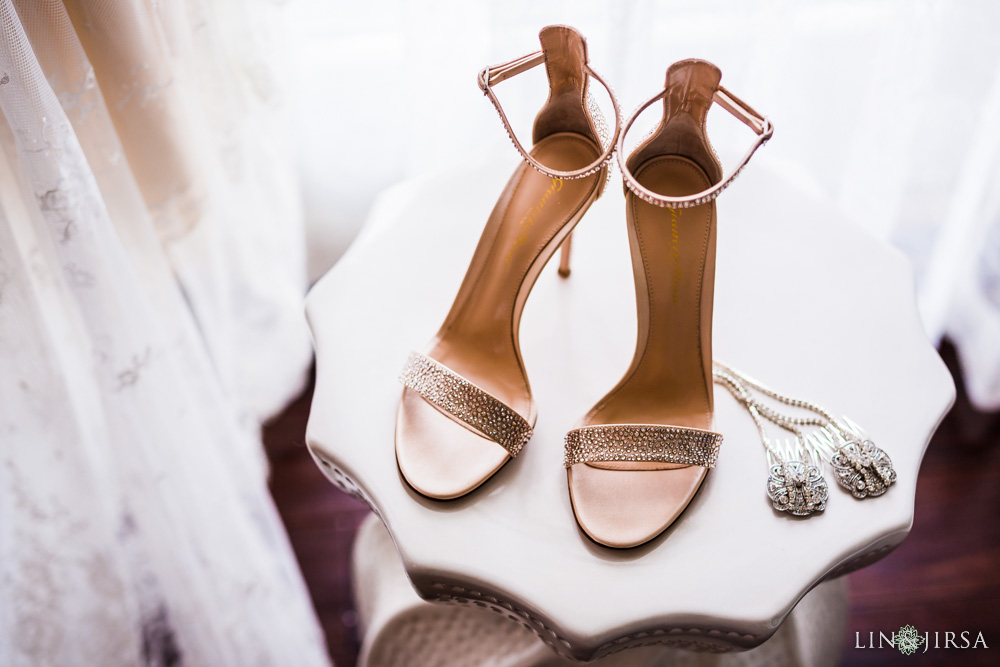 Crystal gifted Anthony with this stunning Rolex watch and we wanted to create a memorable shot that would highlight their special day. We changed the time on the watch to reflect the day of their marriage.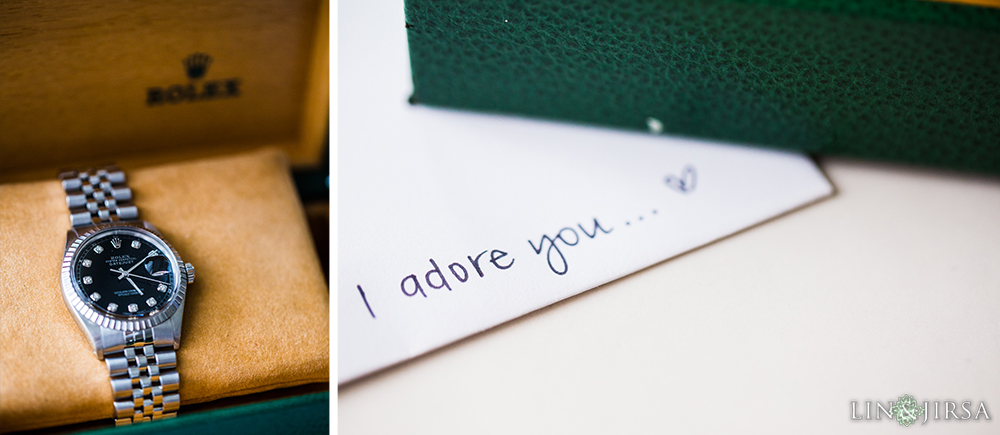 We wanted to show off all the intricate details of this Inbal Dror wedding gown, but we knew it would look even better on our beautiful bride to be.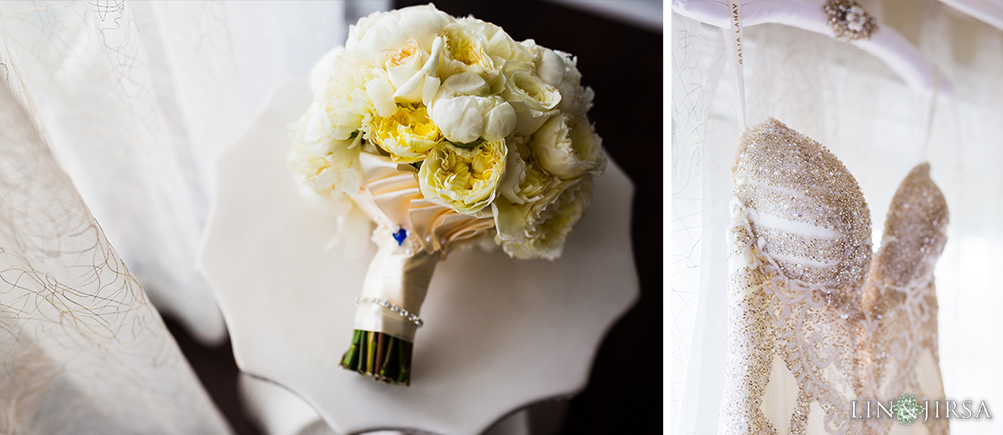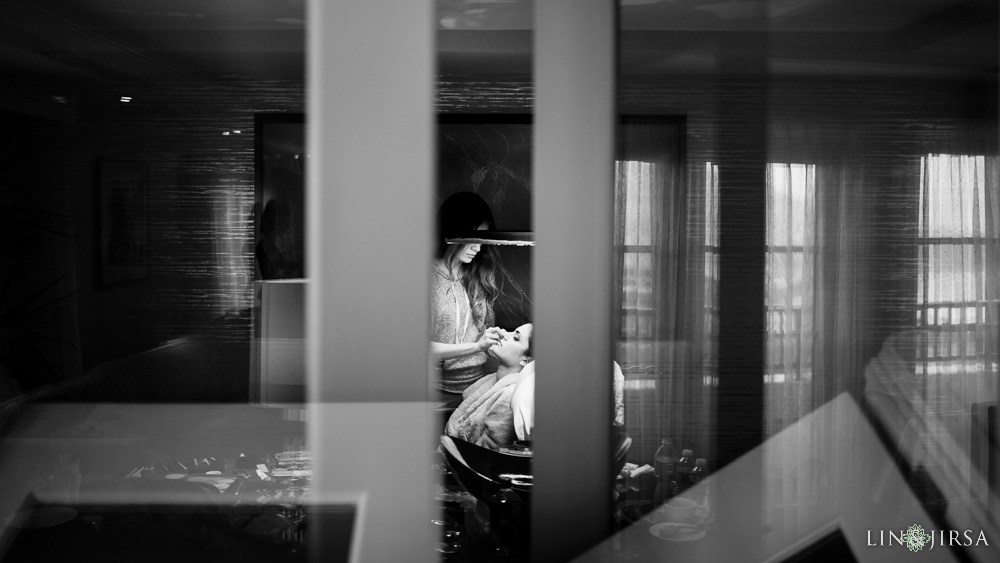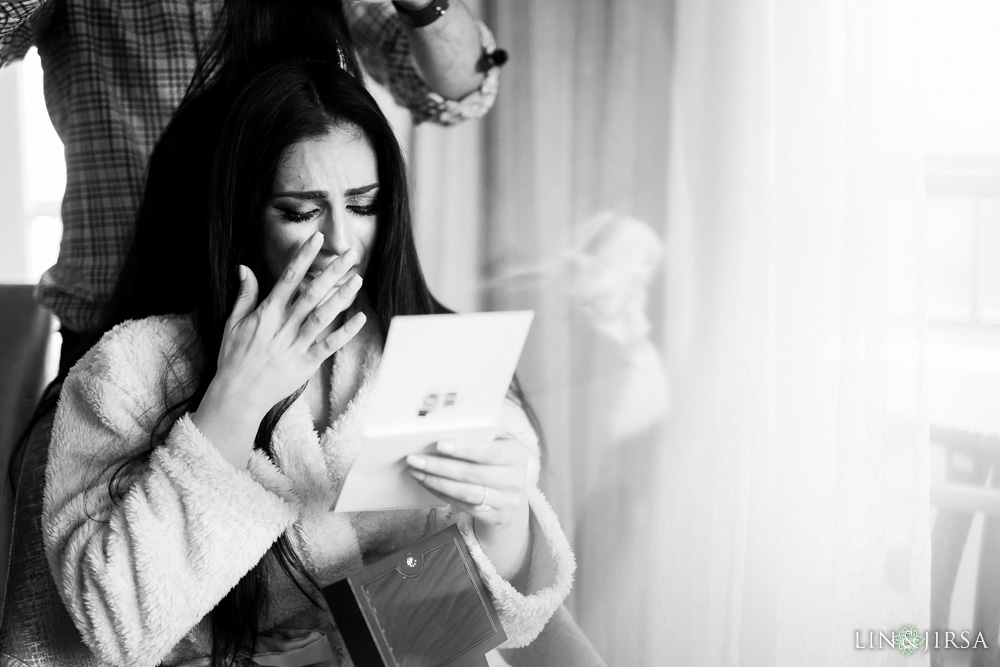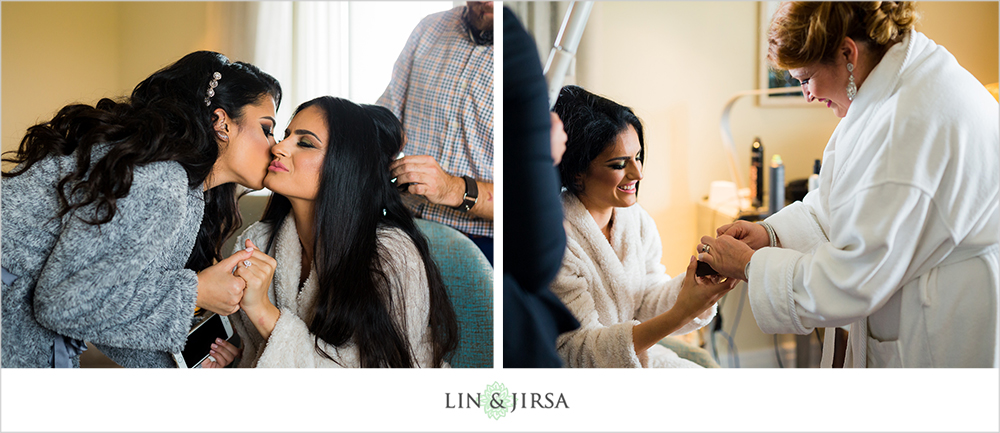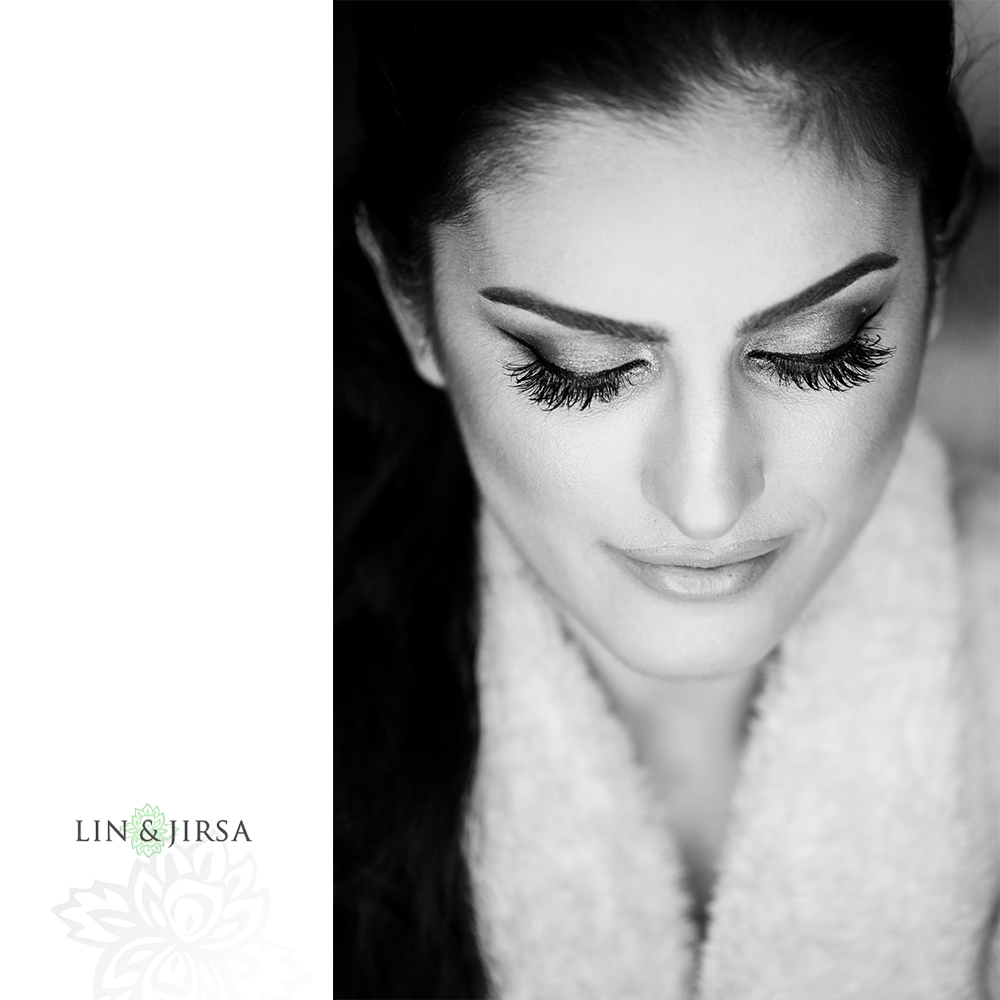 Crystal stepped out of hair & makeup looking absolutely flawless! Linda Chiriac did a phenomenal job styling our bride for the day.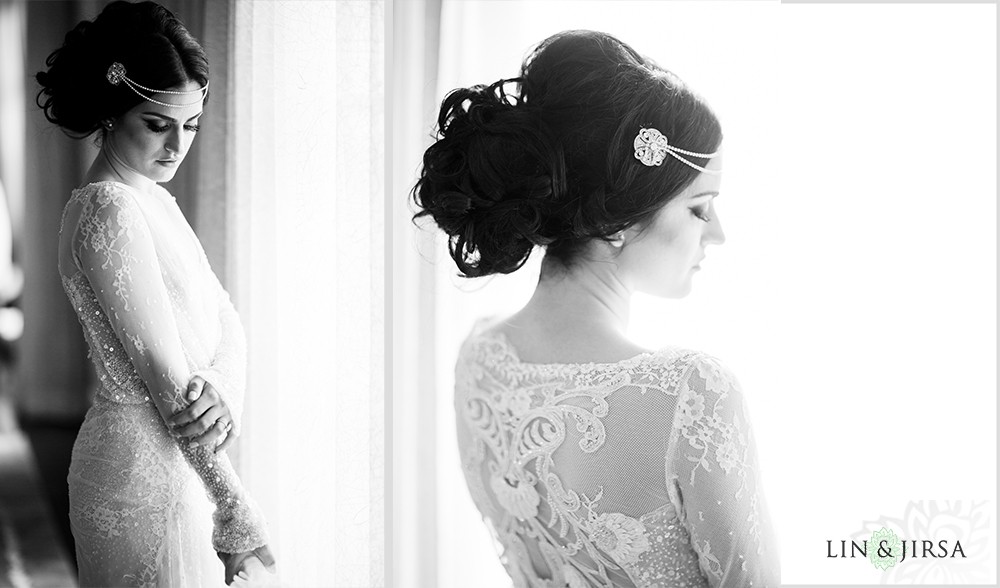 Sometimes it takes the gentle guidance of the photographer to setup a moment, whisper a few words of direction and then simply wait for the natural to occur. Mom and Dad share a few private words of encouragement and support to their daughter on her day of days.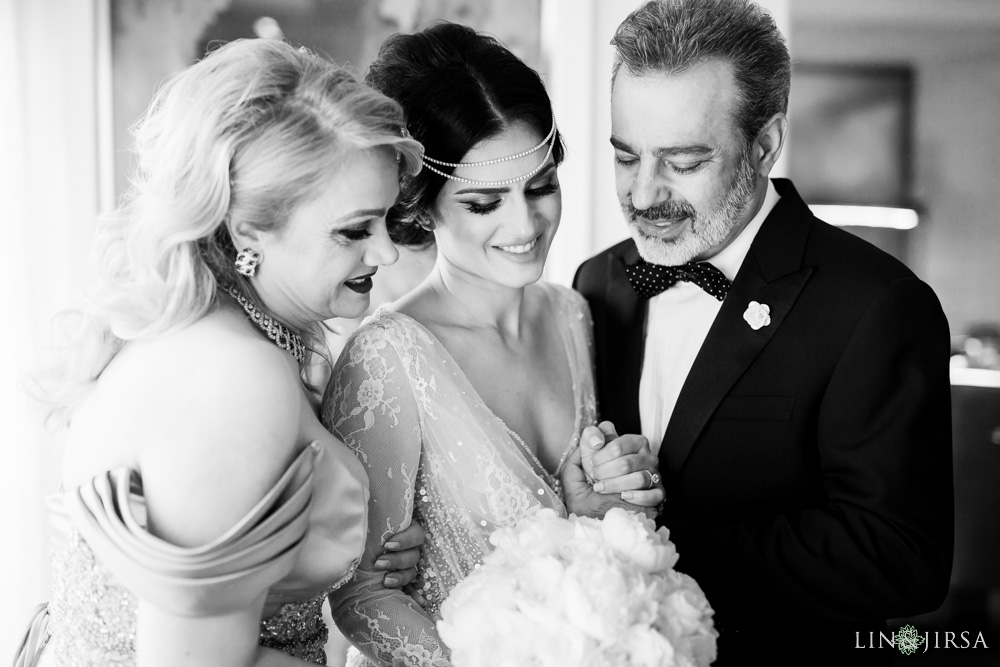 We were running a little late going into our first look. While walking the bride down, I had her pause and stand by the elevator (to her left). The scene was nothing special. In fact, I wish I had a picture of all the bewildered hotel guest faces wondering what we were doing. It was just a window and some curtains, and the elevator to the left. But, I knew with the right pose and exposure we could turn it into something. I had her pose facing the left to allow the light to wrap around her body, accentuating her form.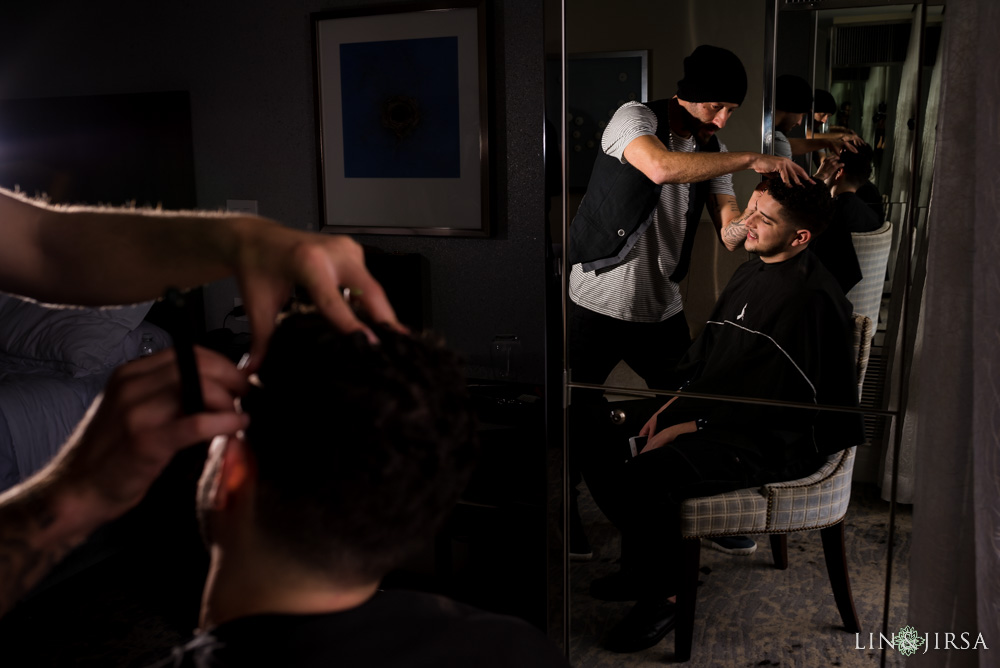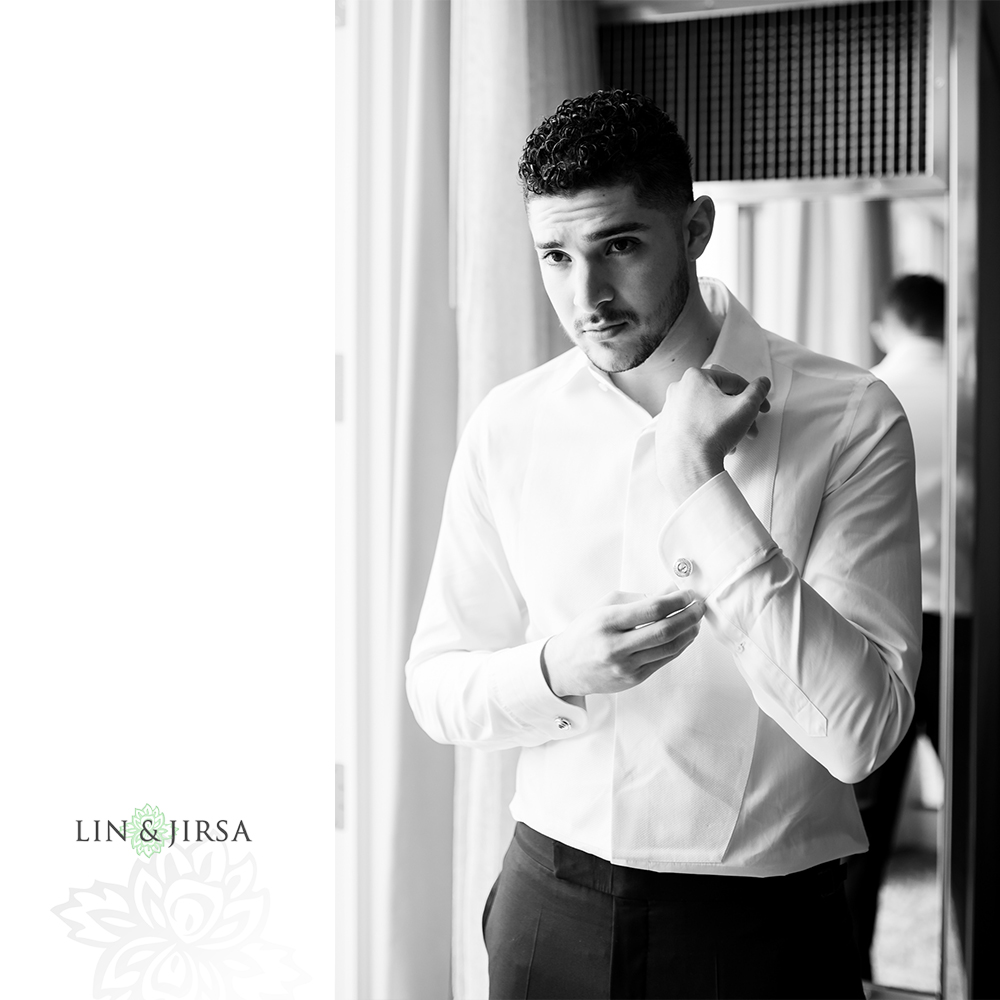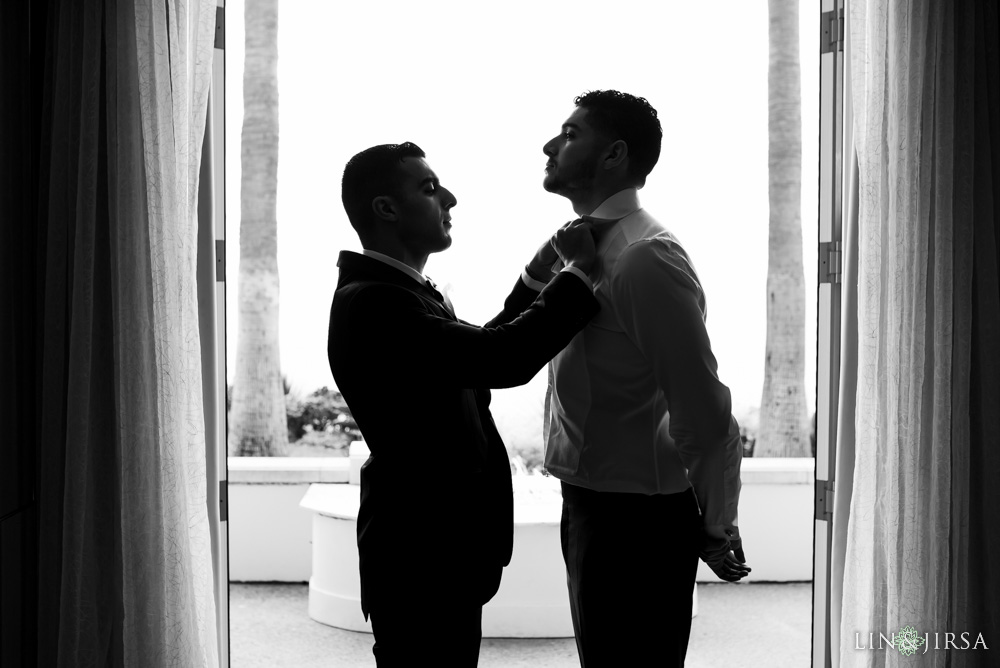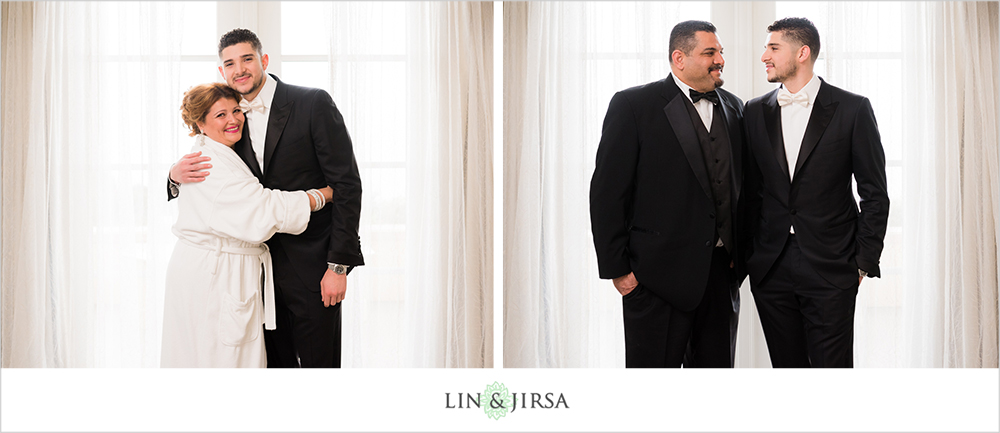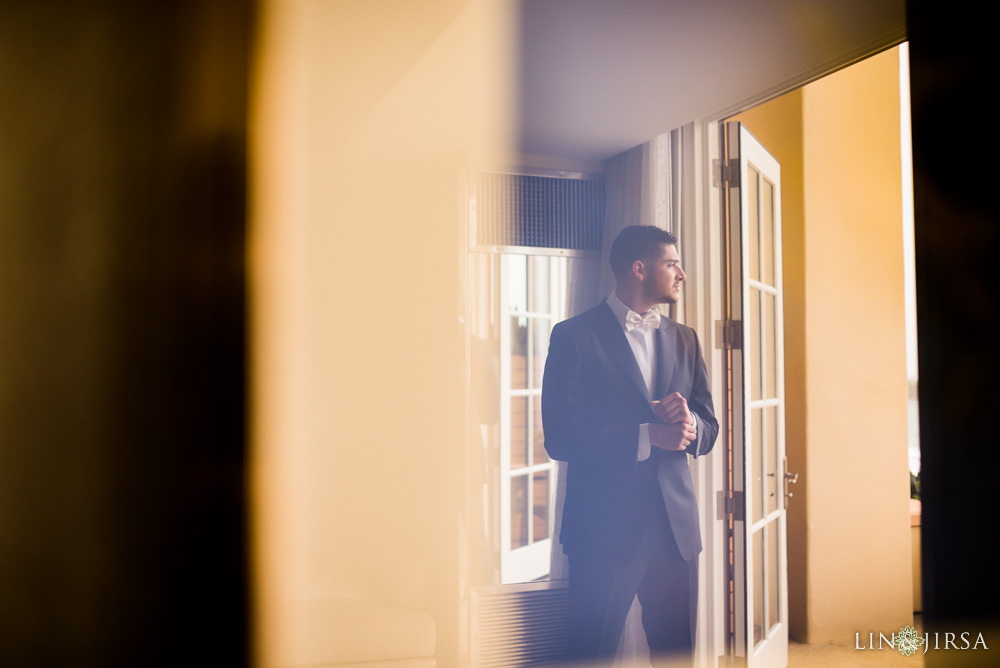 First Look
We wanted to utilize the grand staircase at the Ritz Carlton Dana Point for our first look as it basically writes the story itself. We had Crystal make her way down the stairs to meet Anthony for their first touch and then first look. Finding creative shoot through angles for this scene is one of our favorite parts of photographing the first look – it gives the viewer the sense of being on the outside looking in and also gives just the right amount of distance between the photographer and the couple to illustrate the true intimacy of this moment.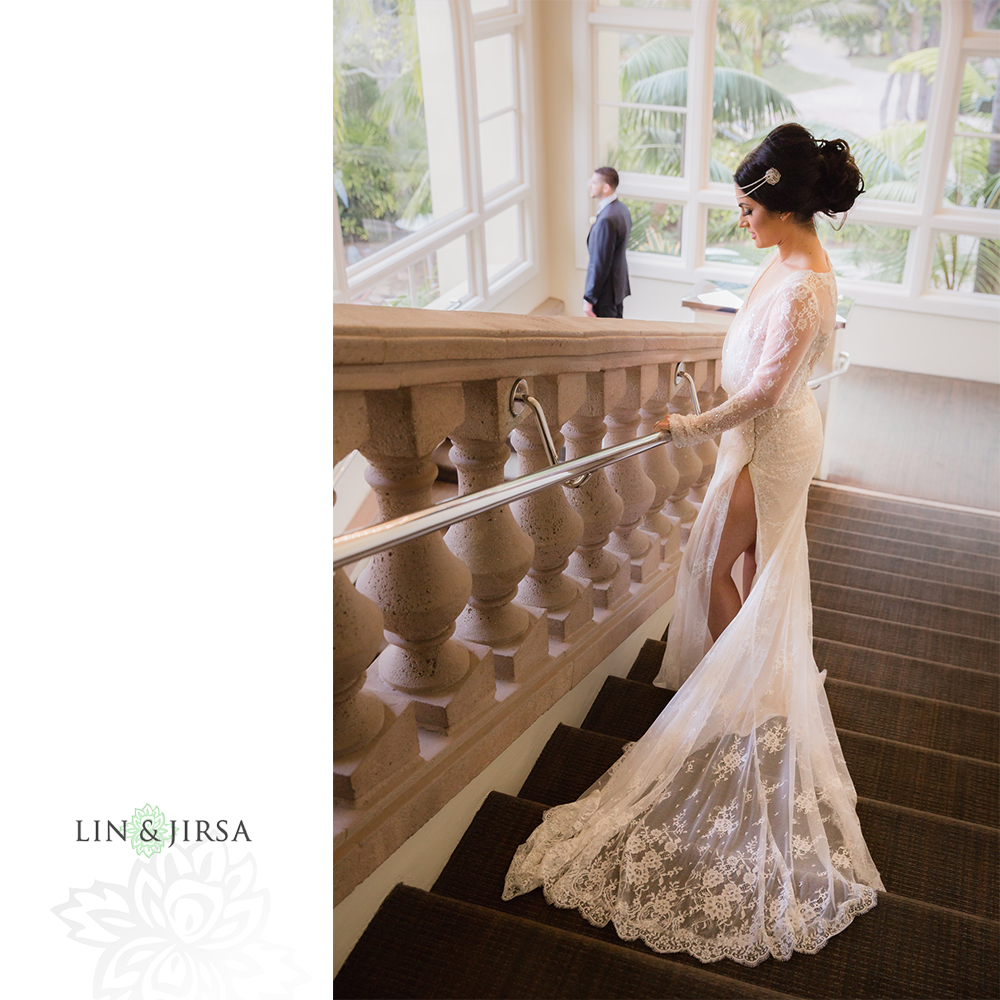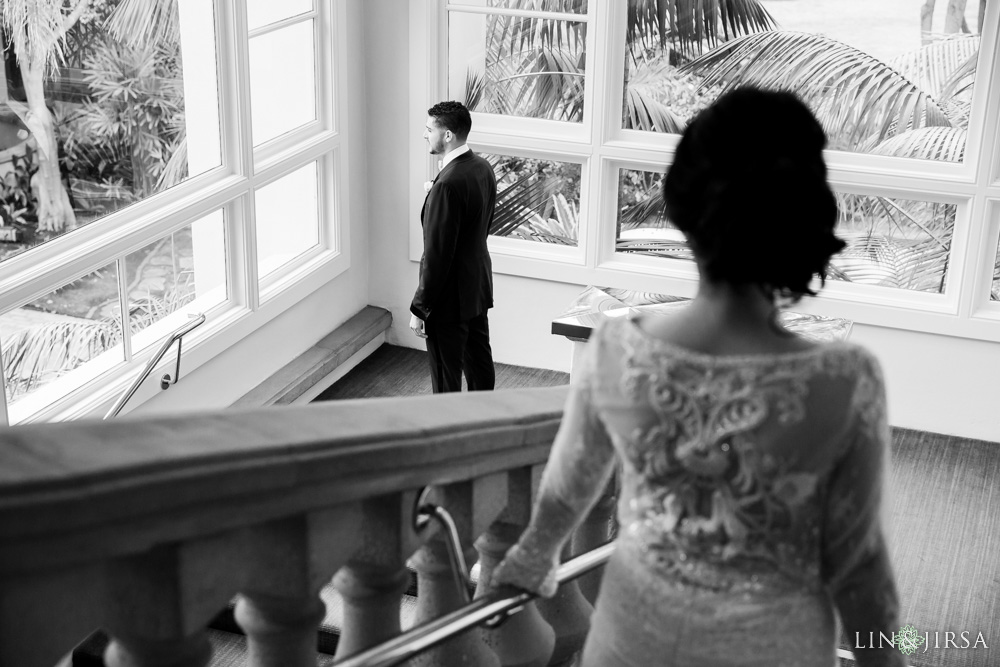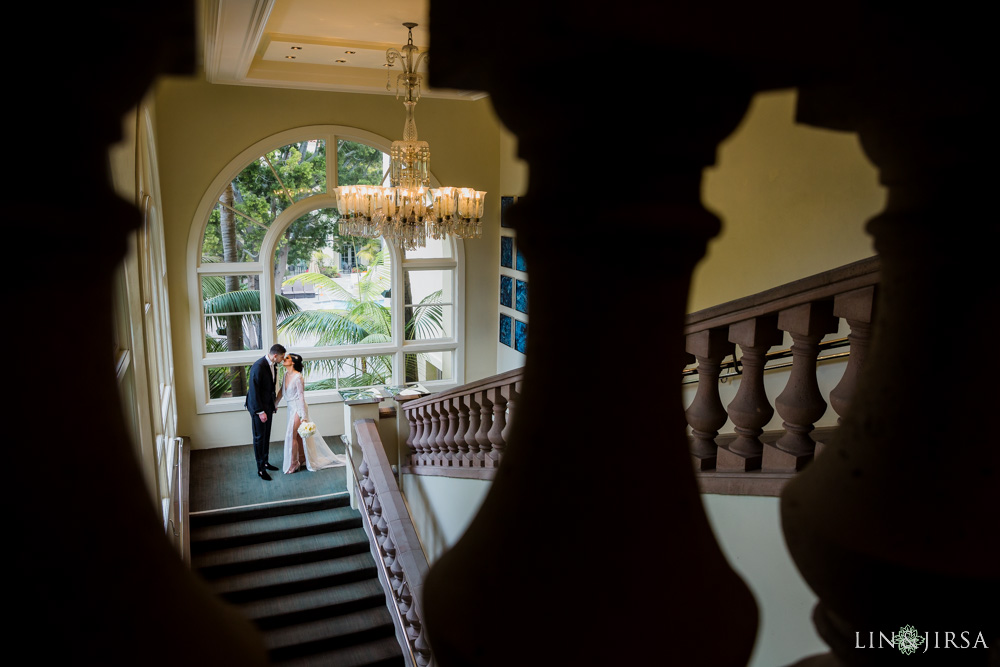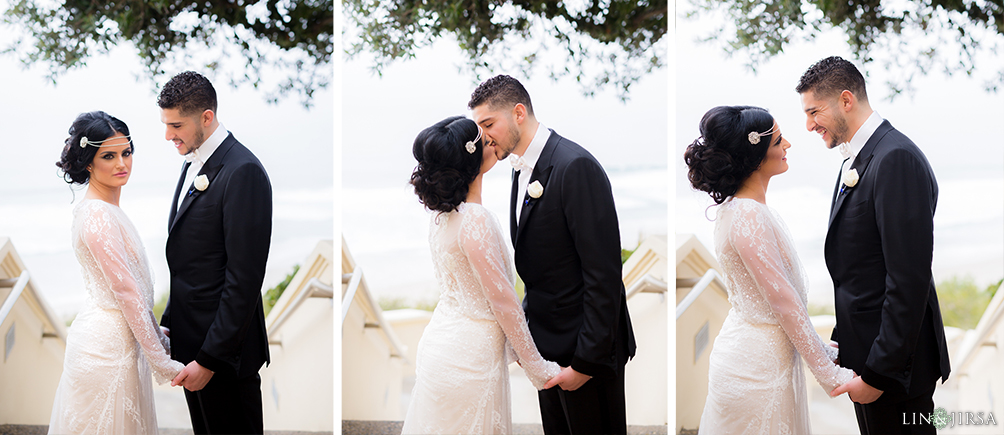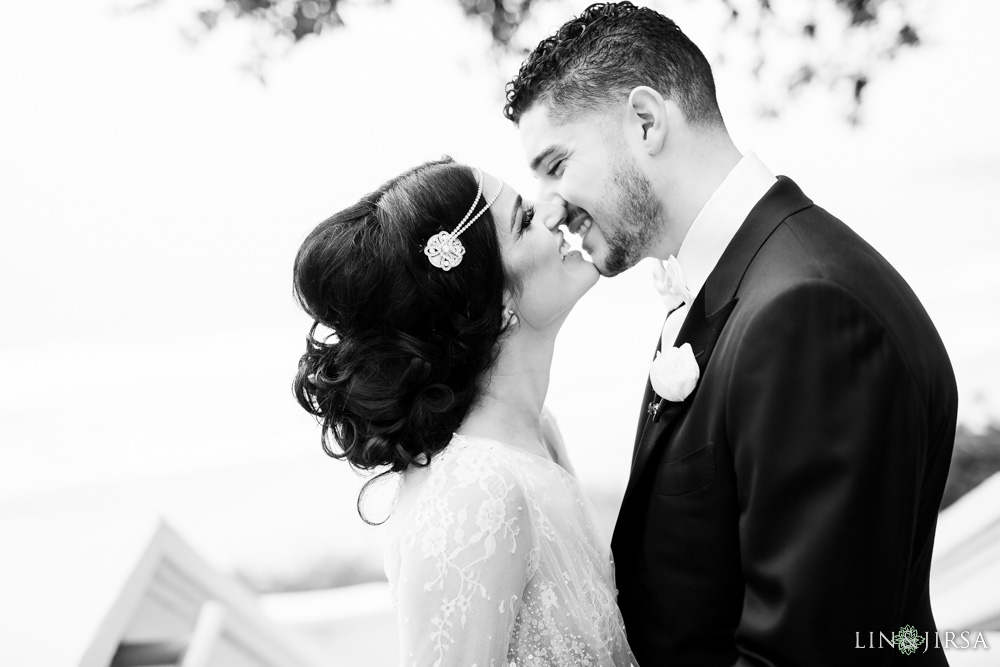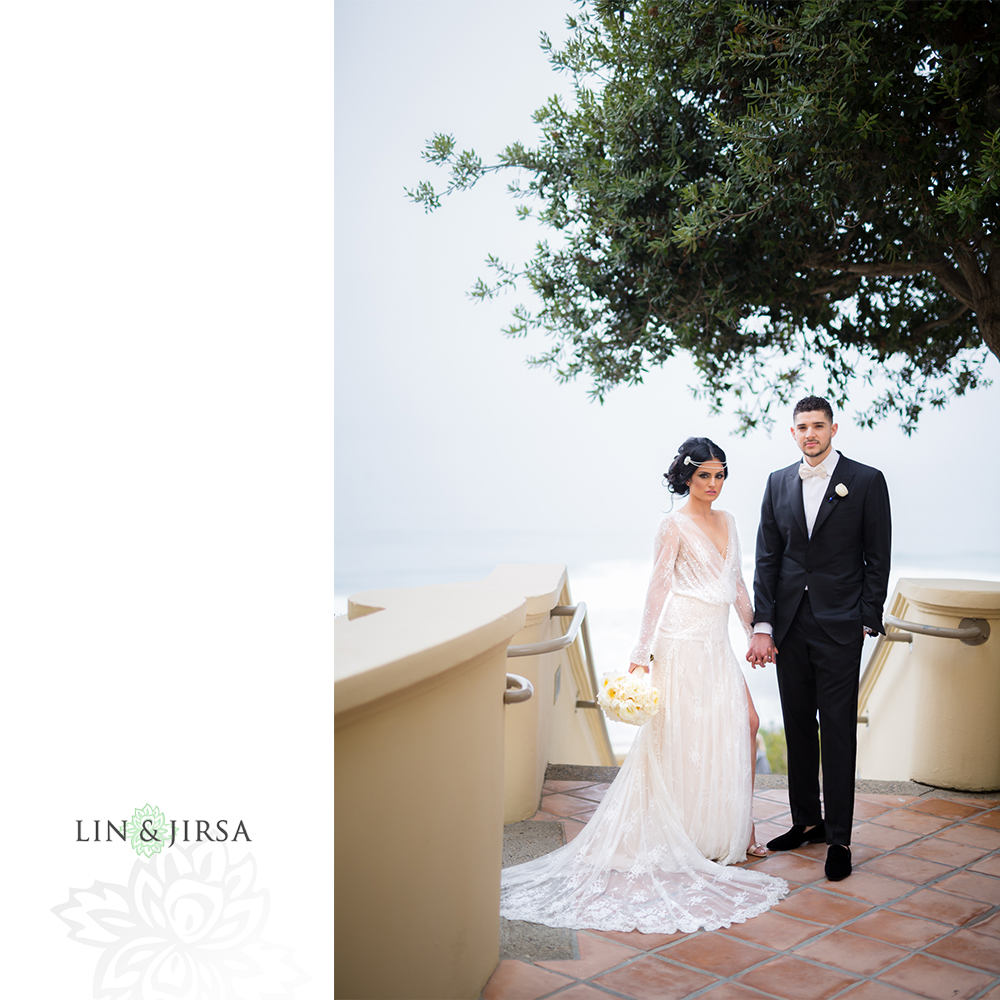 We wanted to take advantage of the dark and moody appearance of the sky and tones of the ocean. We set up this shot creatively composing our couple in the lower center of our image and capturing all the vast beauty that the Ritz Carlton Dana Point's views have to offer.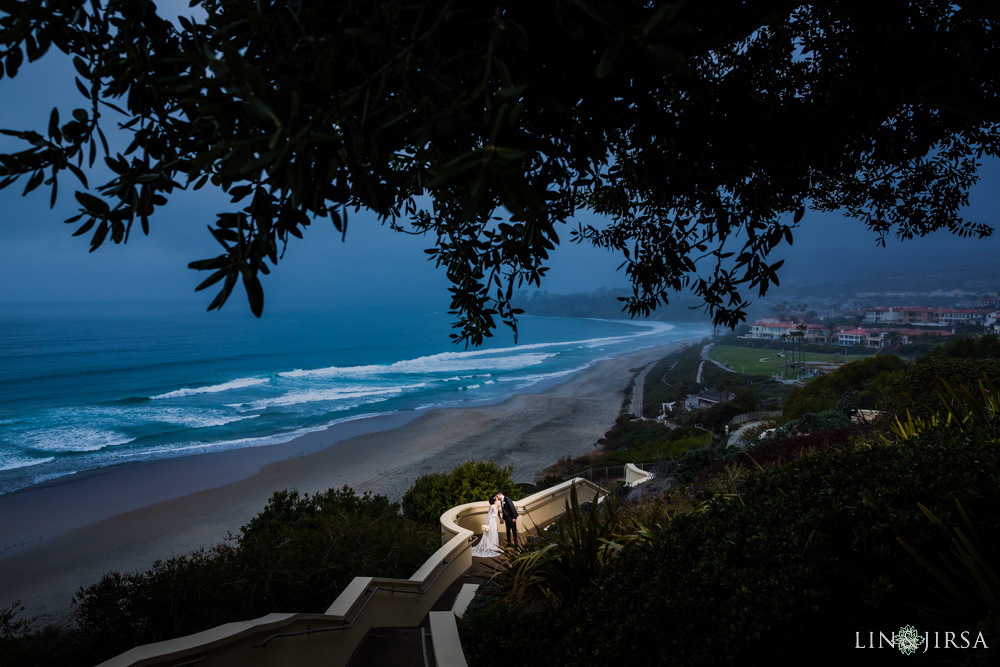 Family Formals
Crystal wanted more of an editorial look & feel to her family formal images and we knew exactly what to do in order to make her vision a reality. We simply set up our Profoto B2 lighting setup to create dramatic lighting for these portraits – they look straight out of an issue of Vouge!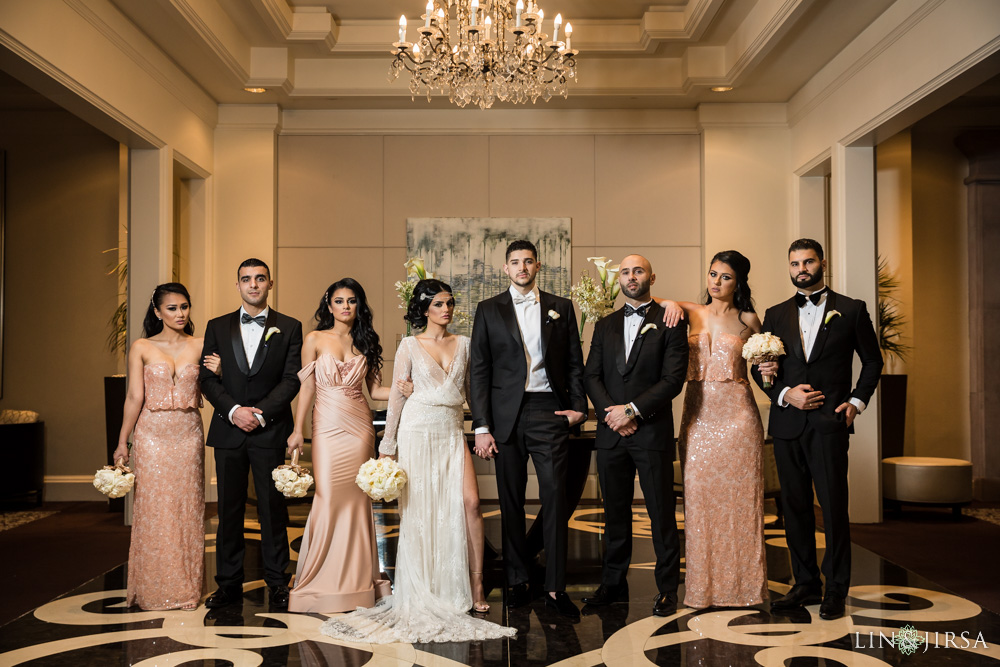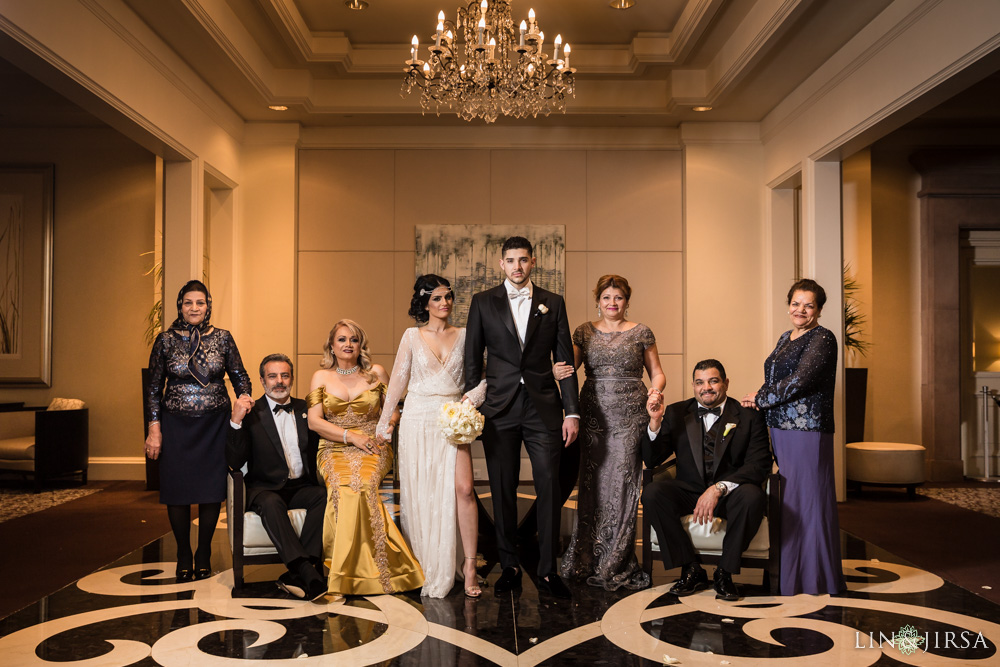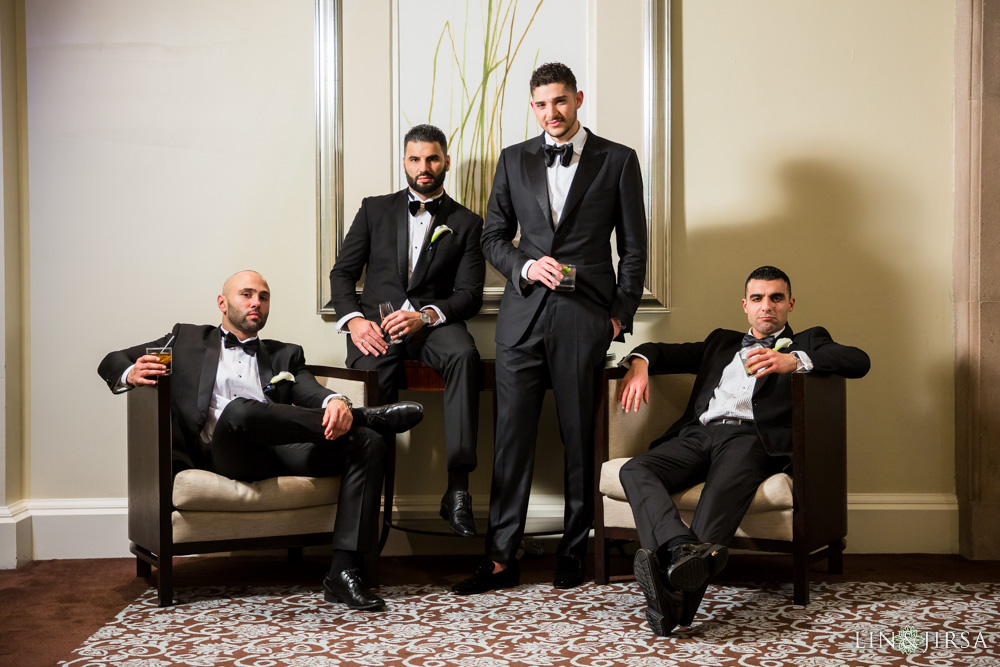 Wedding Ceremony
A little Southern California drizzle can't get in the way of the a beautifully designed aisle and stage for Crystal & Anthony's Persian Wedding Ceremony. Fruits, nuts, and other edibles were aplenty and were festooned with crystals to match the glitz and glamor of the stage ornaments. Square Root Designs did a fabulous job of creating a sophisticated yet elegant design for the ceremony site.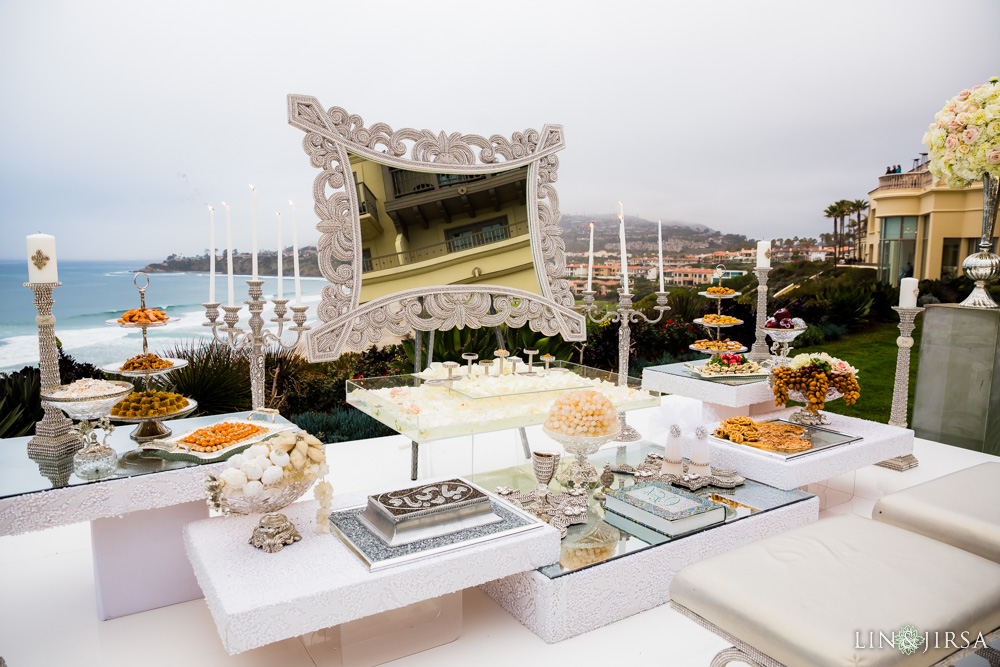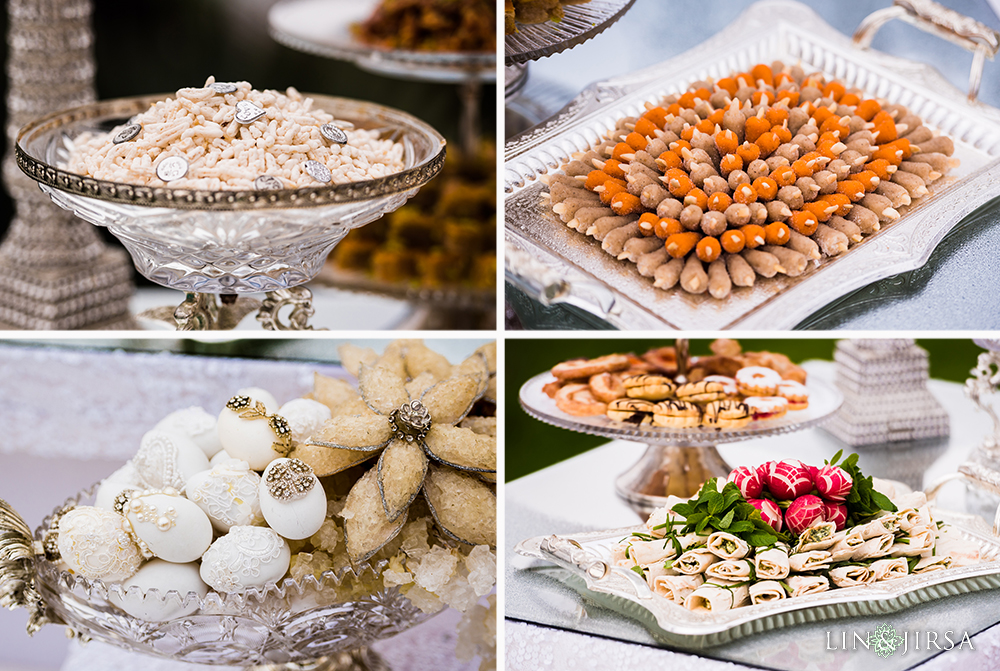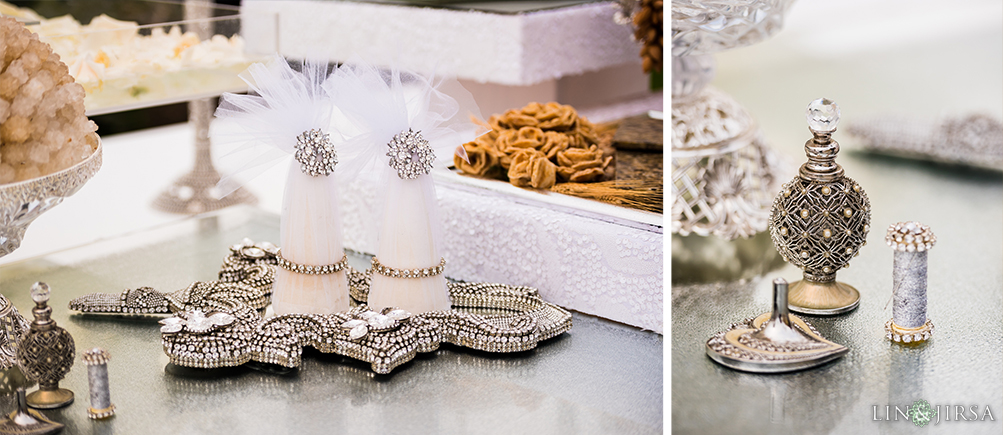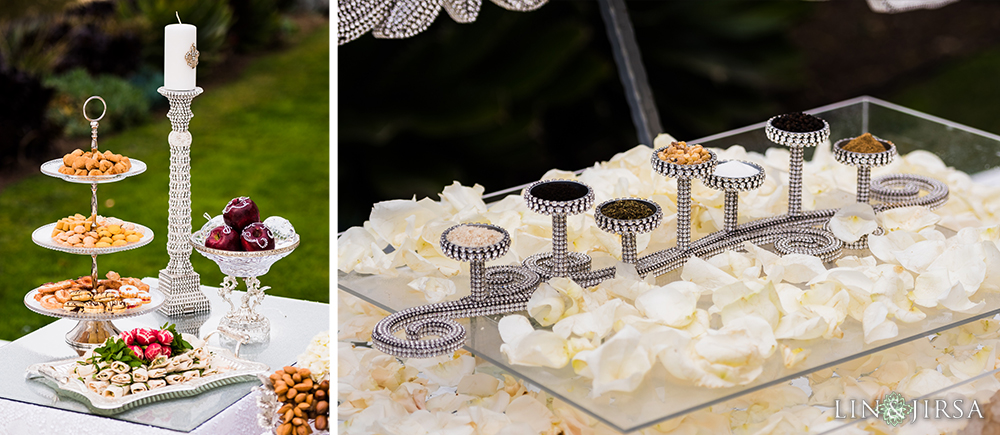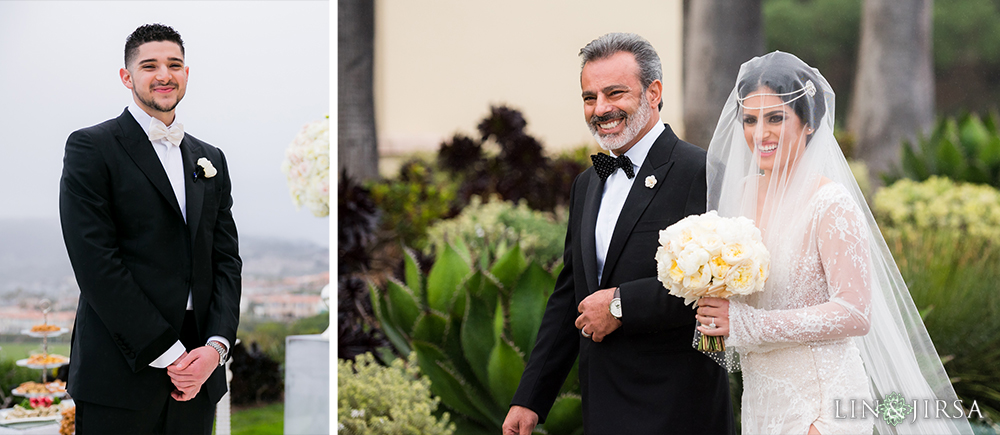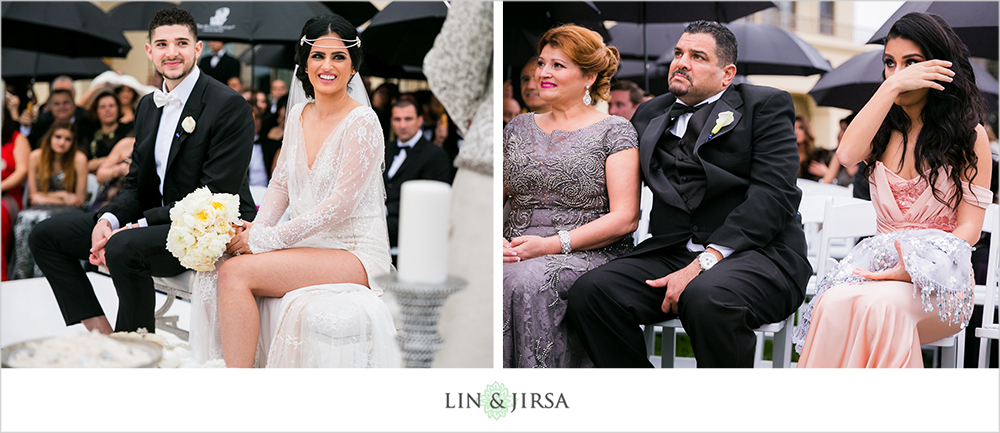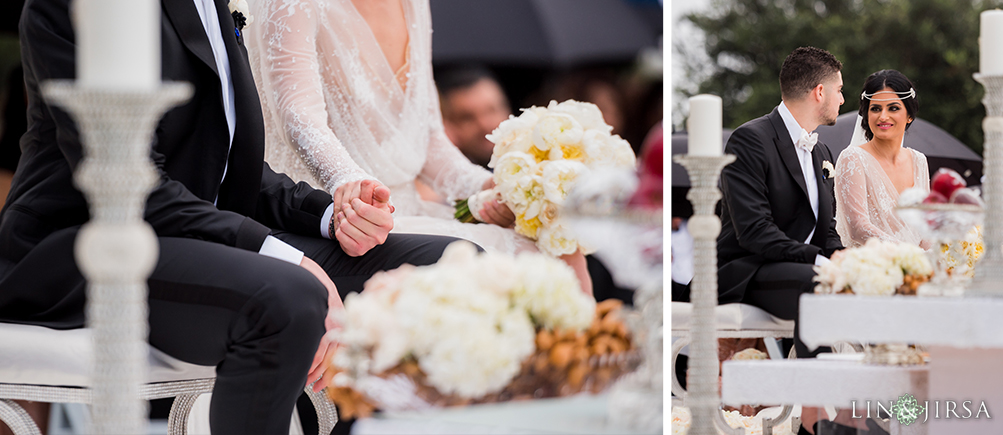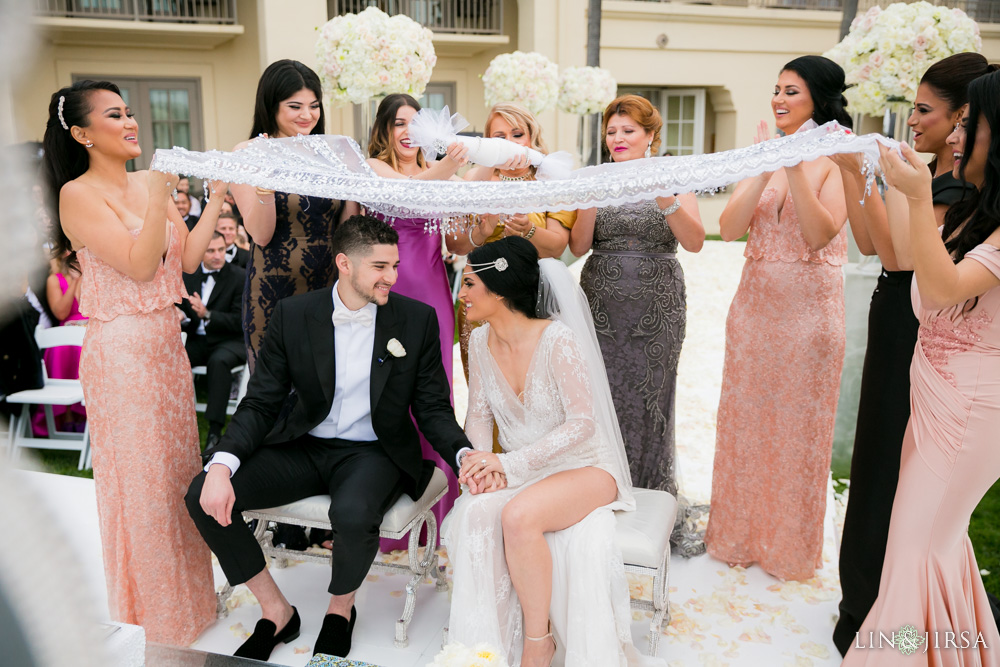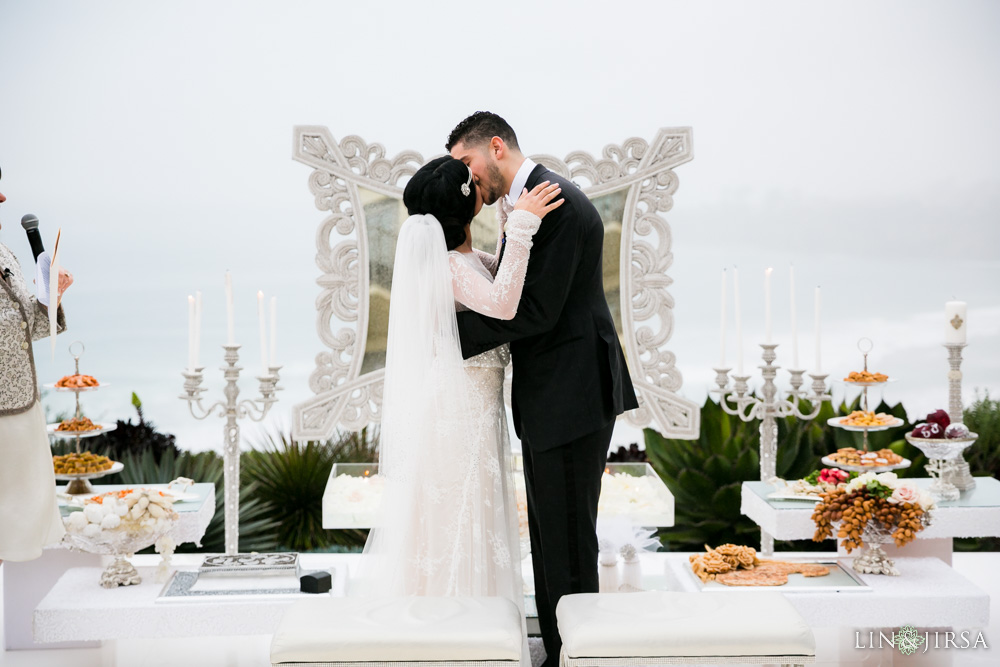 Wedding Reception
White Night Design Rentals & Square Root Designs teamed up to create this magical reception room transforming the Ritz Carlton Dana Point into a Pink Paradise.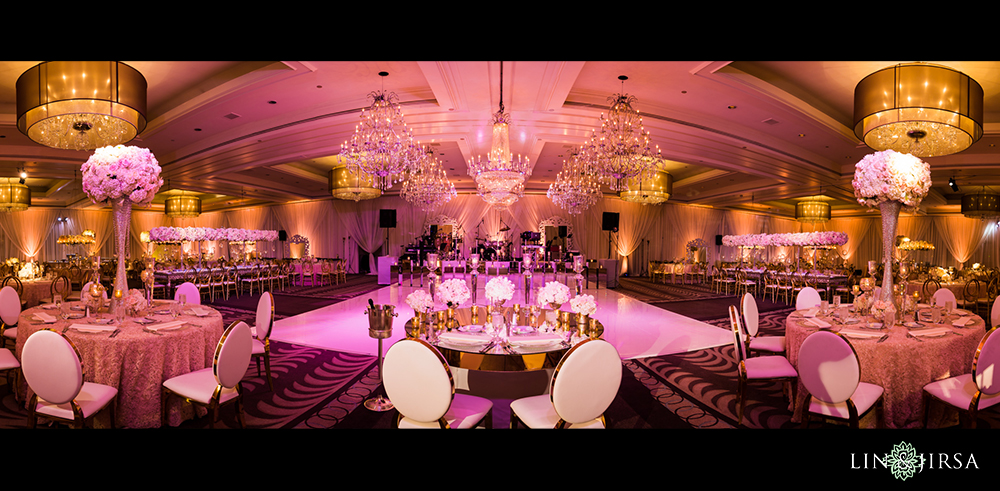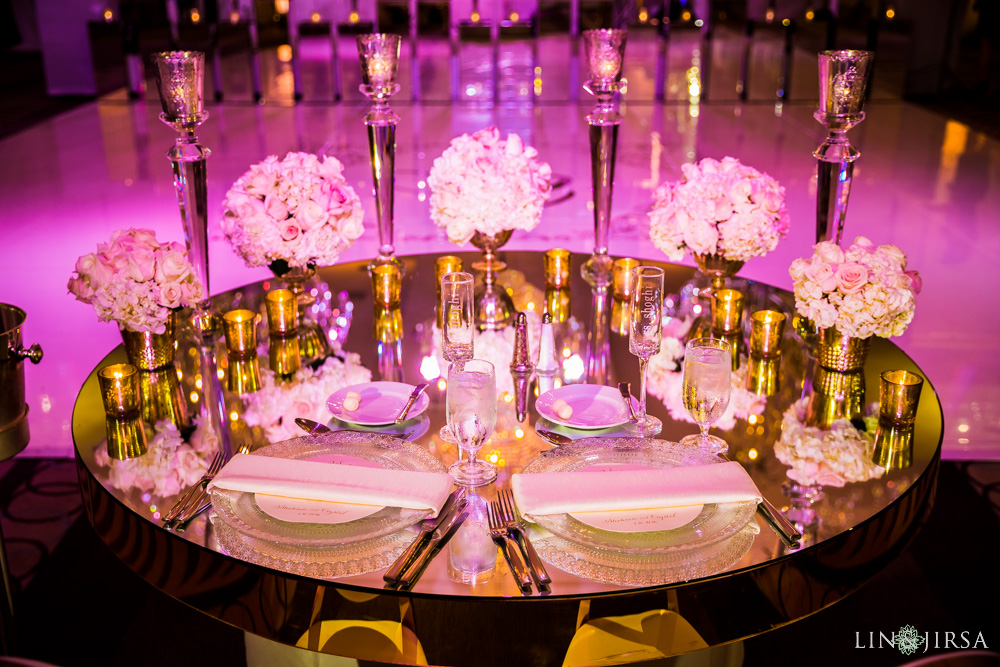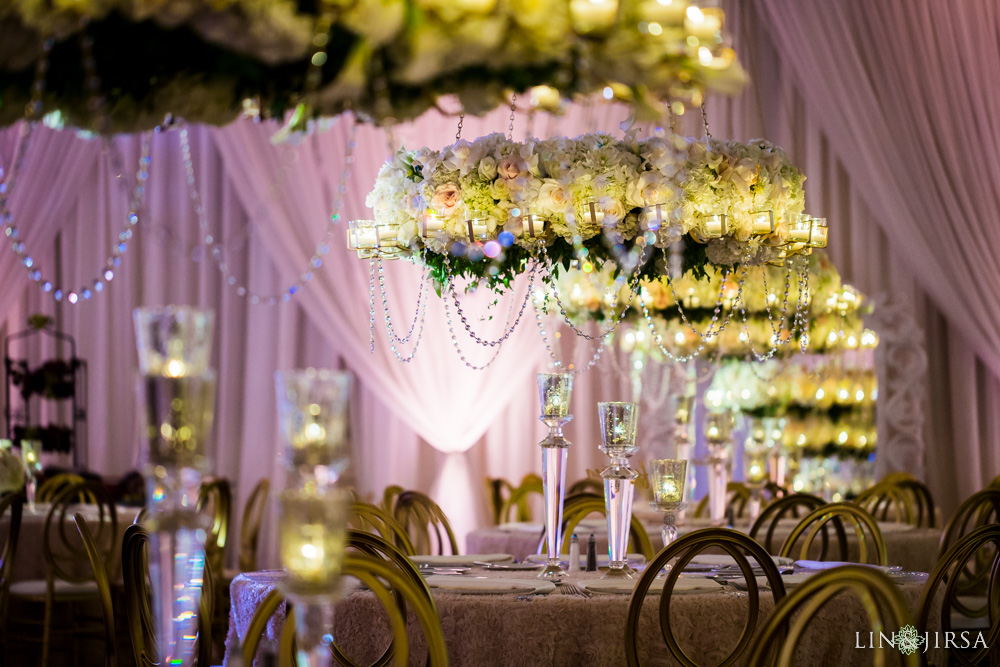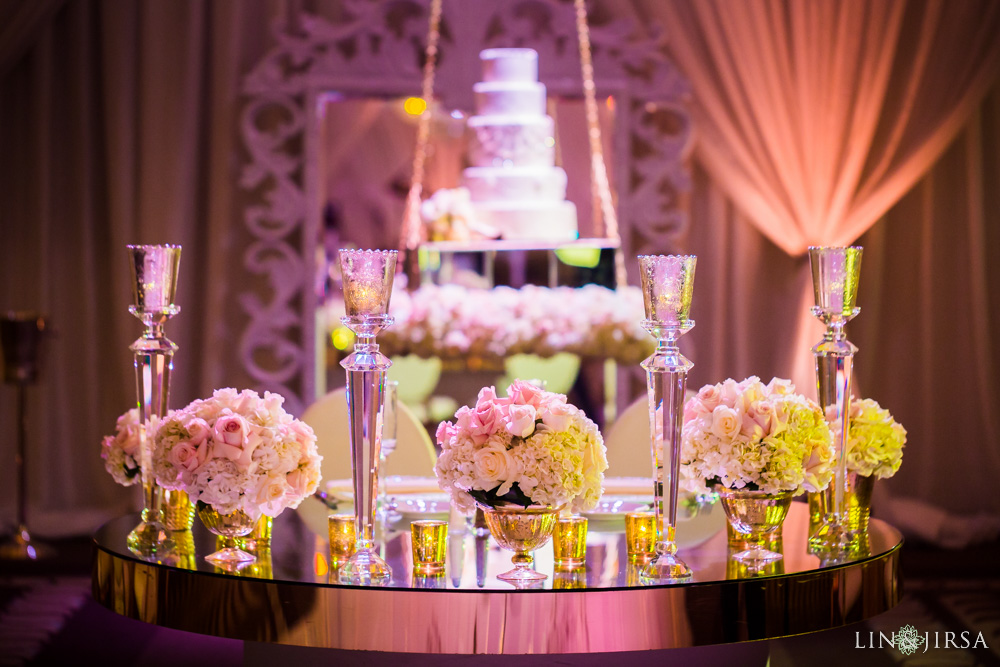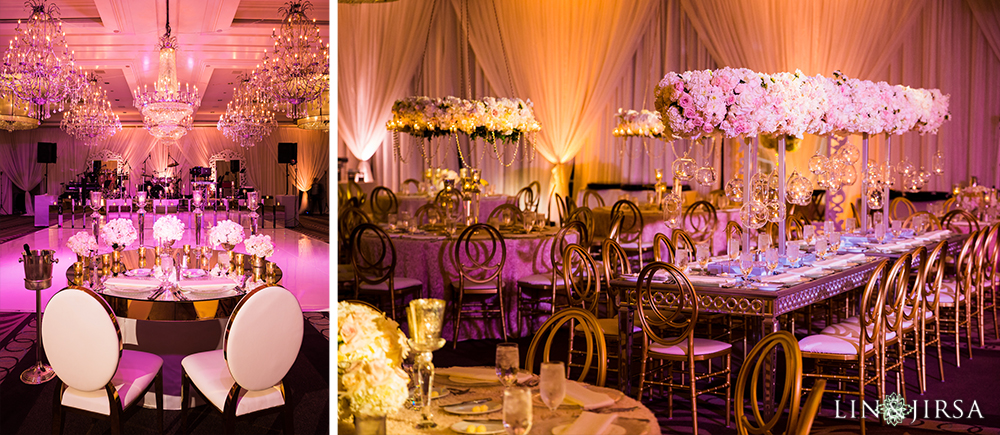 With small candles dangling from grand floral structures, David truly outdid himself – the innovation and creativity behind this design is simply remarkable!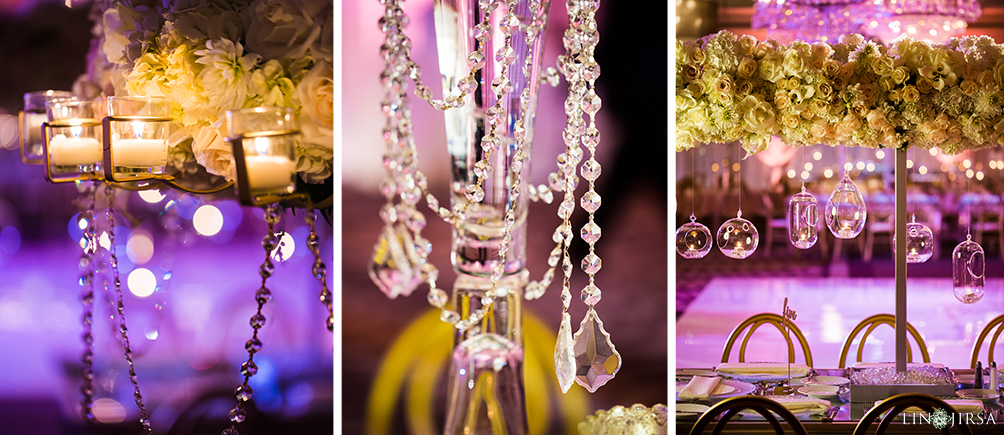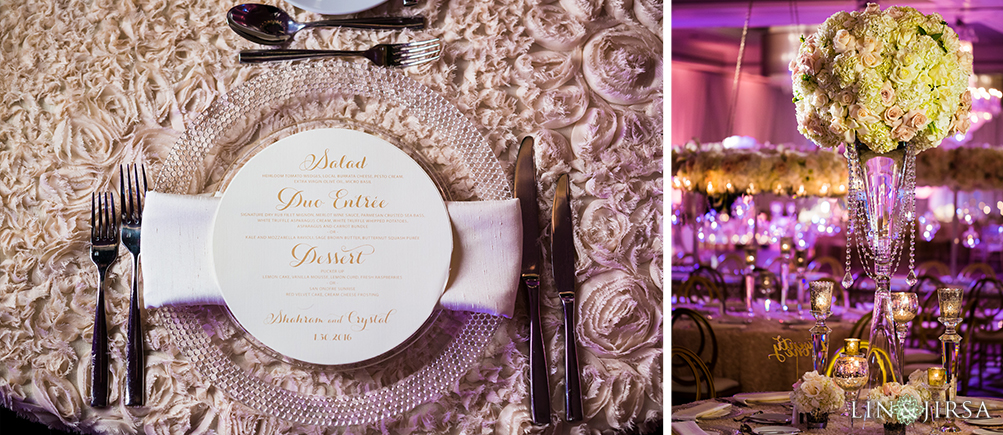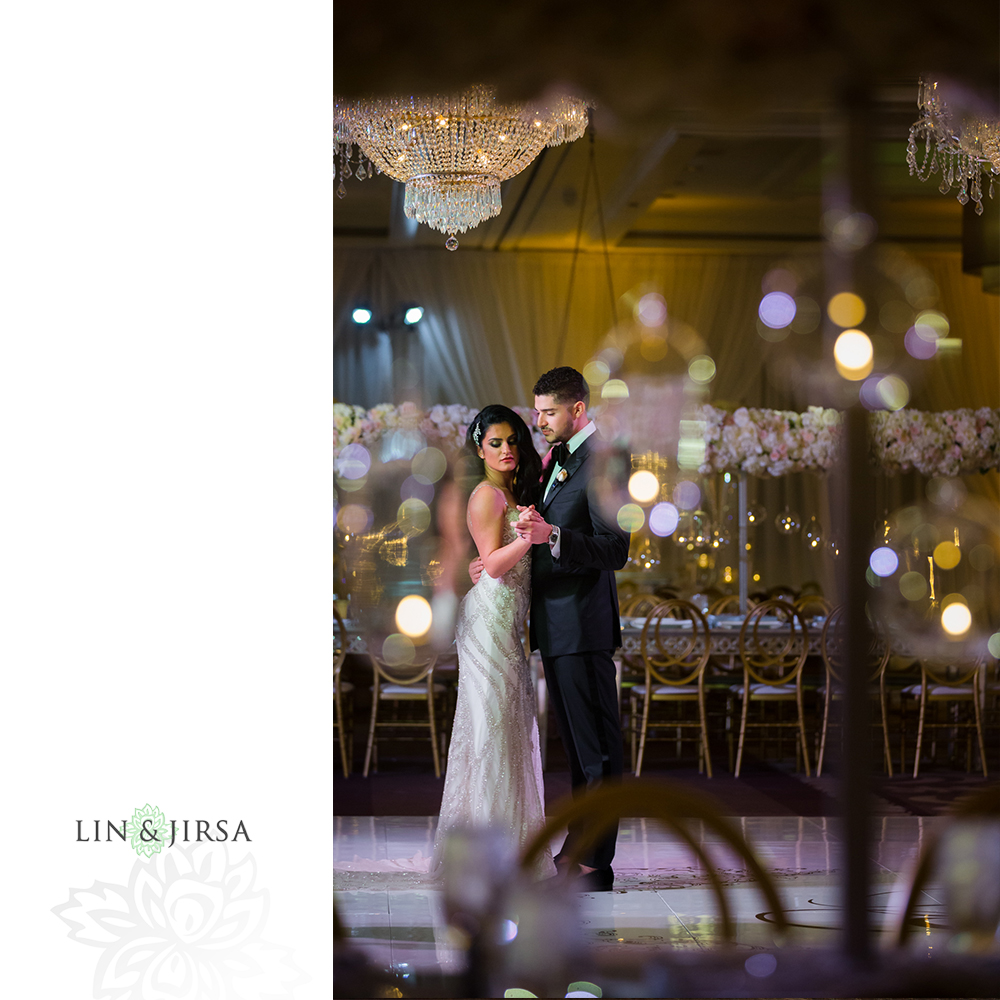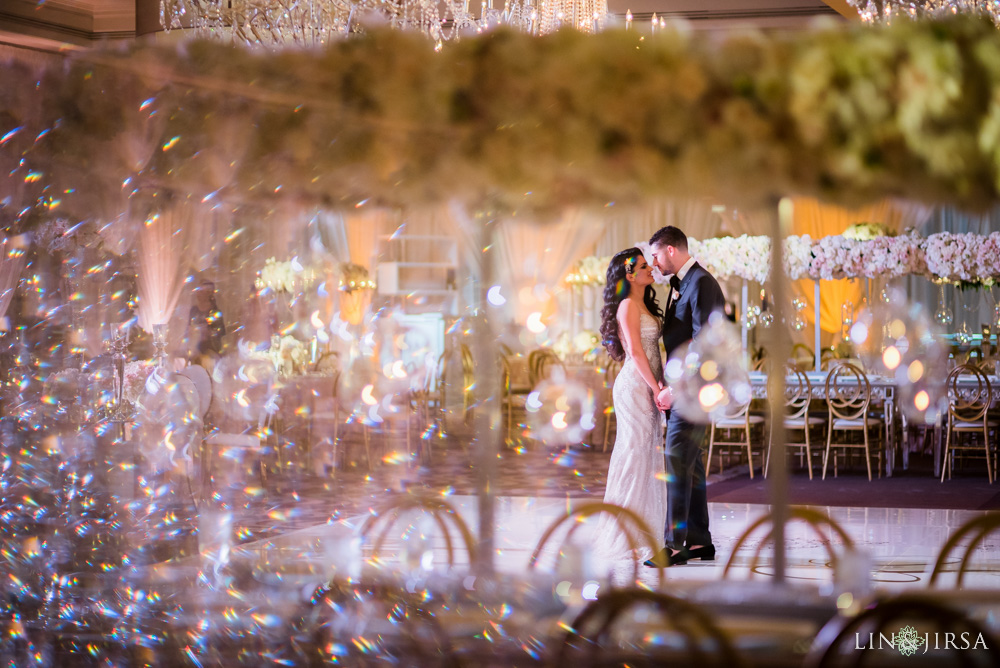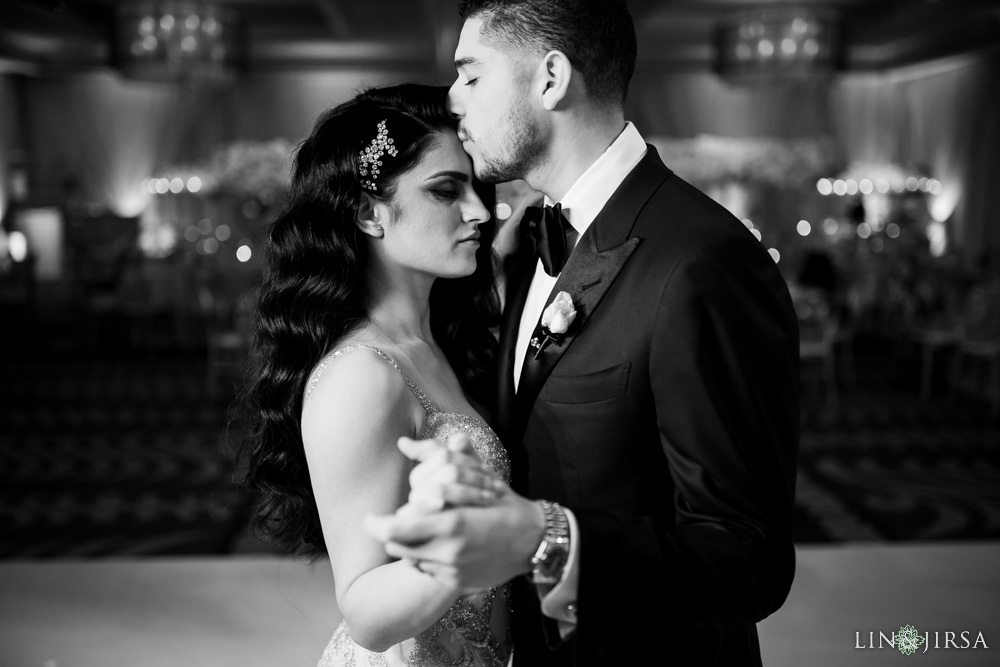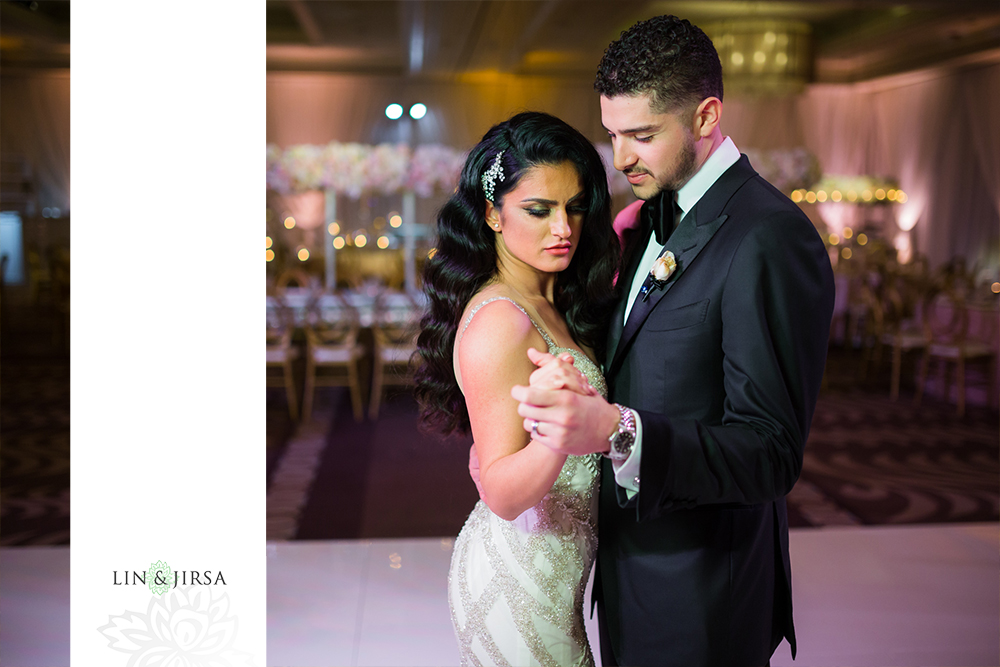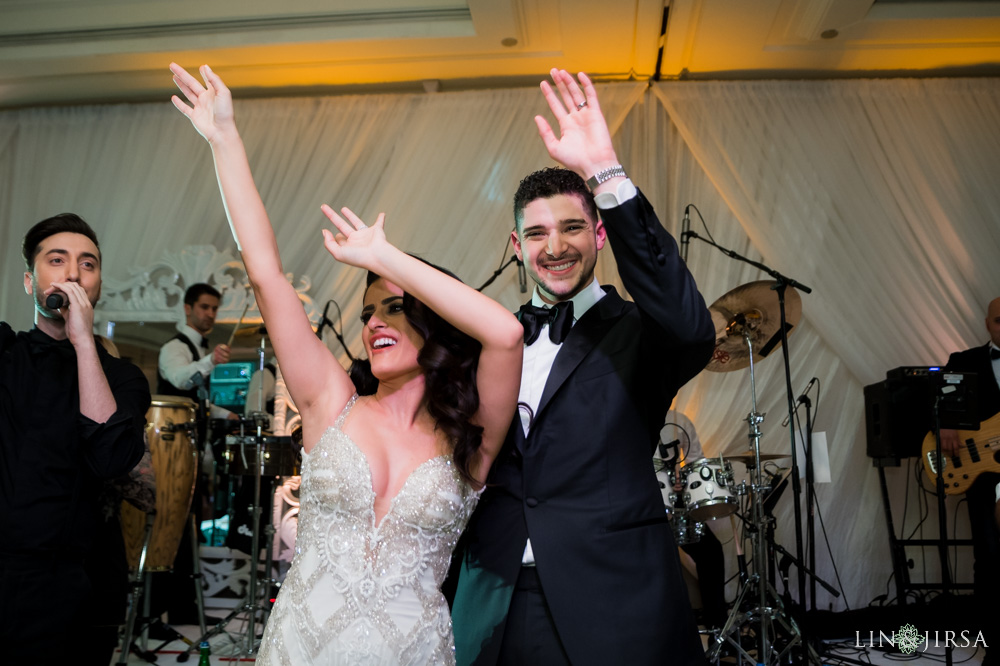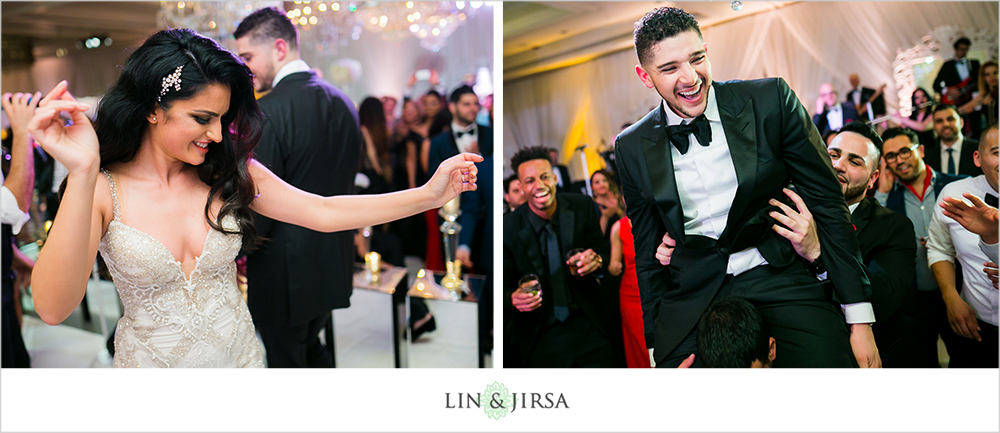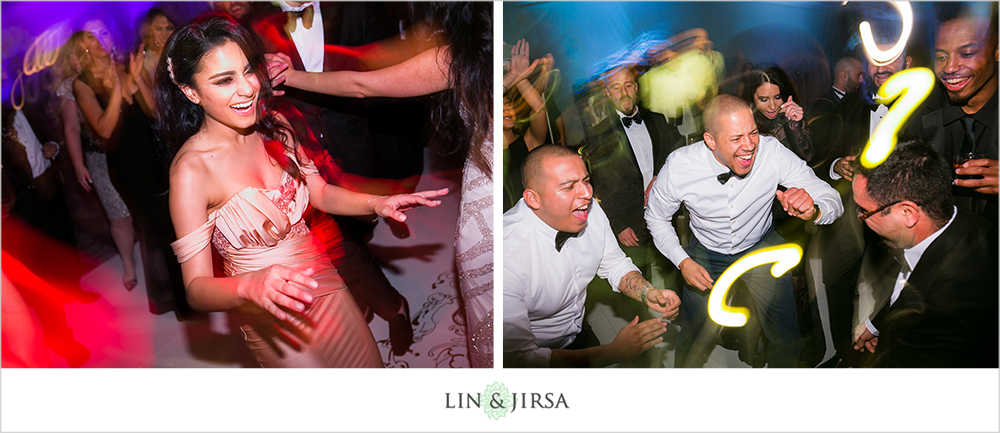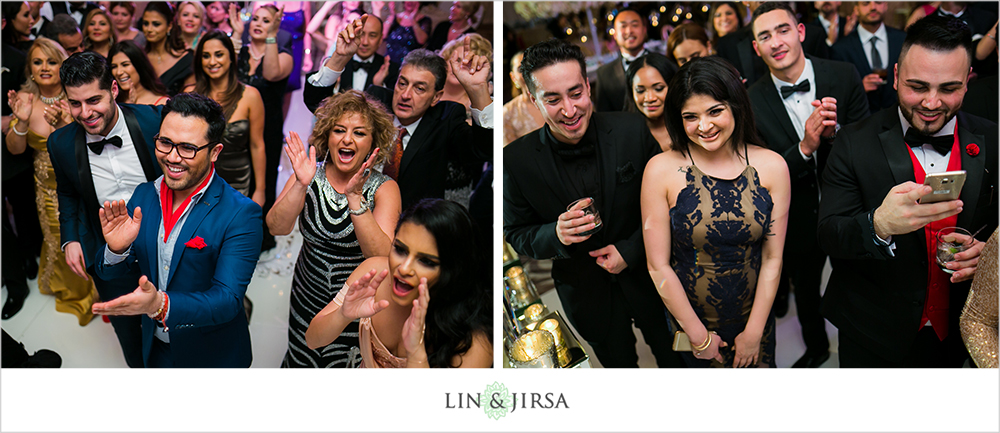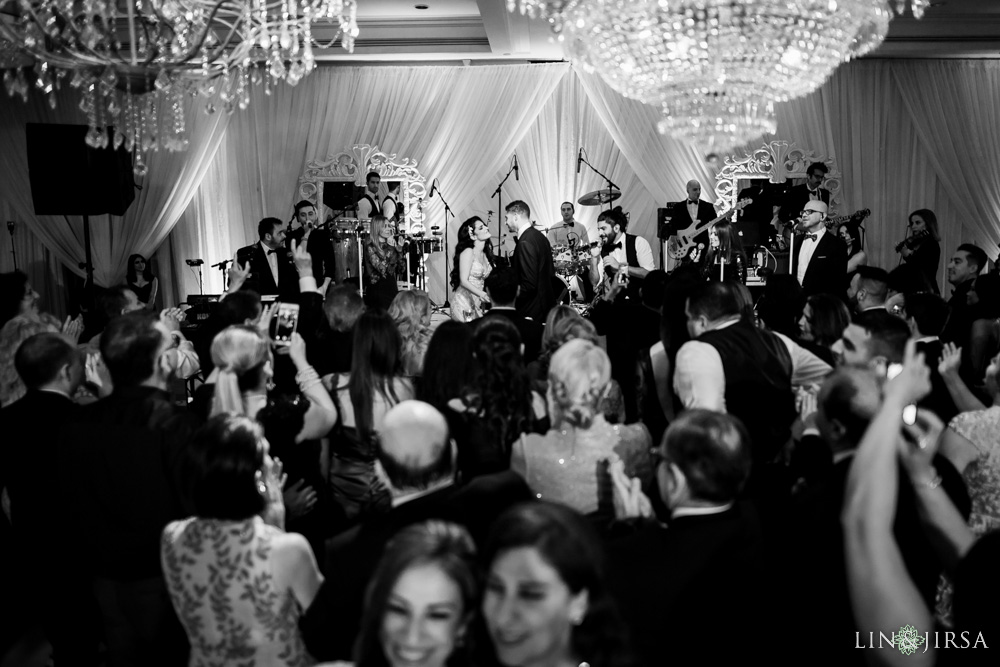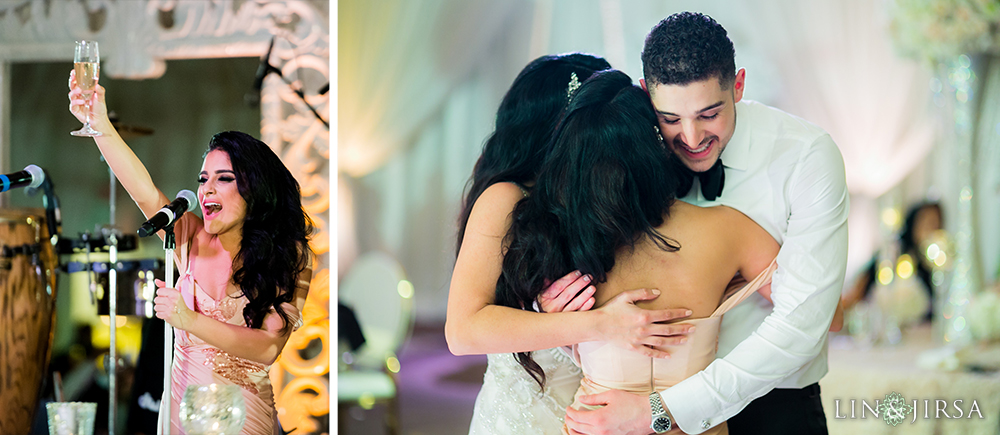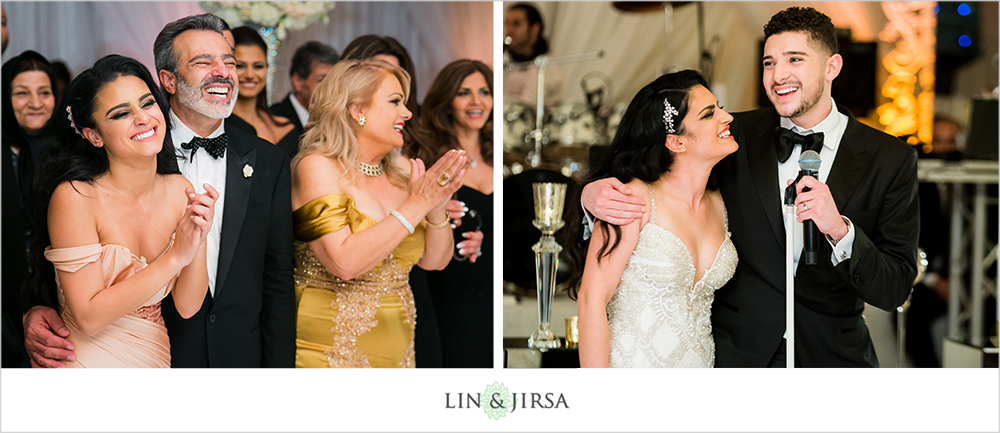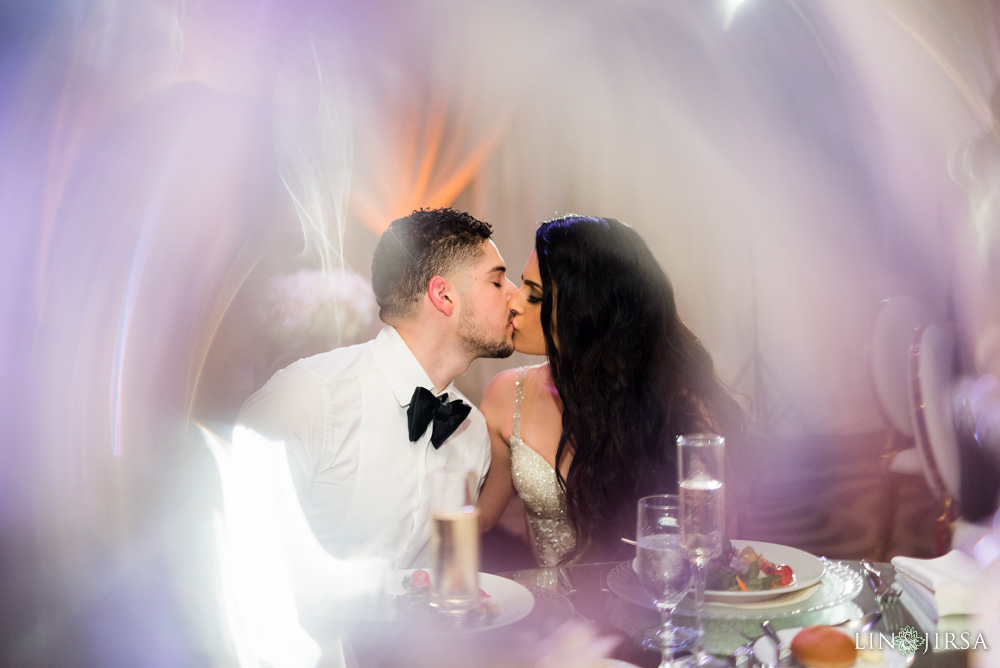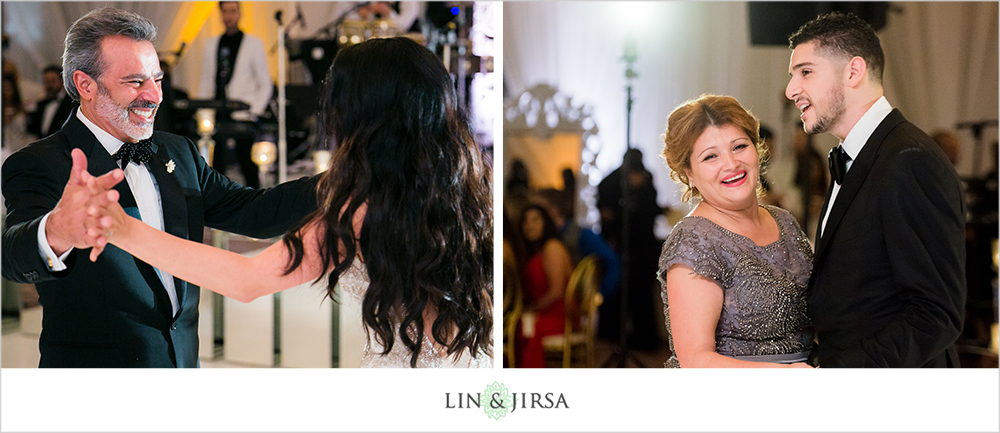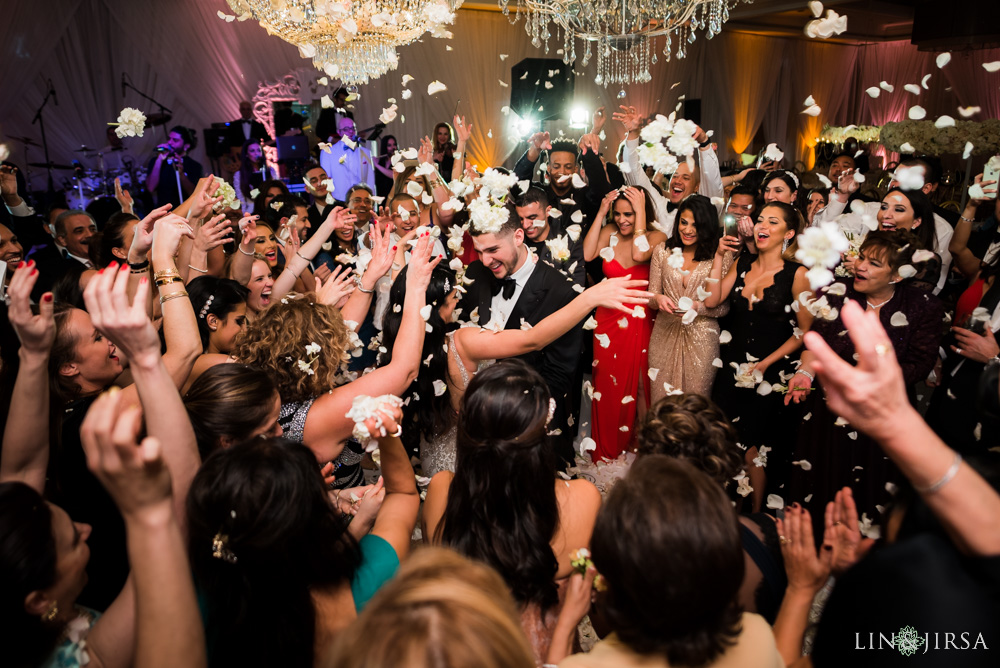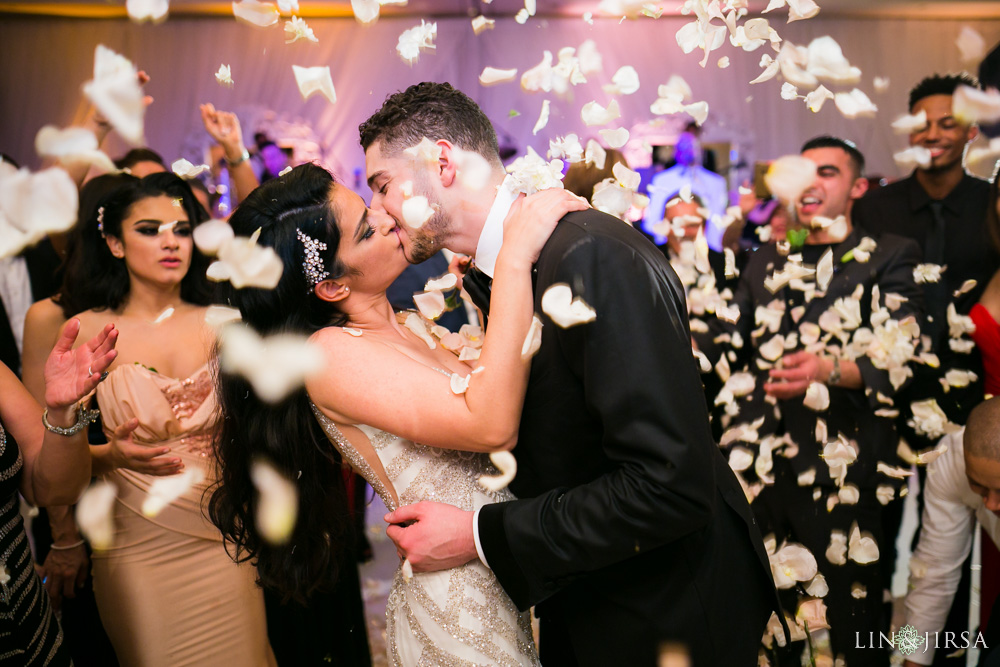 More Wedding Info:
Wedding Photography Location or Venue: Ritz Carlton Dana Point, Address: 1 Ritz Carlton Dr, Dana Point, CA 92629
Wedding Coordinator: Delicate Details, Contact: [email protected]
Make Up Artist: Beauty by Linda Chiriac, Contact: [email protected]
Hair Stylist: Elstile, Contact: [email protected]
Wedding Florist: Square Root Designs, Contact: [email protected]
Sofreh: Elegant Sofreh Design
Wedding Rentals: White Night Design Rentals, Contact: [email protected]
Wedding Lighting: OC Audio Visual Solutions
Wedding Calligraphy: Calligraphy by Katrina, Contact: [email protected]
Wedding Entertainment: 90210 Ent. Rouge, Contact: [email protected]
Wedding Paperie: InterPRINTations
For more info on Lin and Jirsa Photography, please contact us via our Contact Page. We'd love to set up an appointment for you to come by and see our albums, meet the team, and find out more about our other services, including wedding videography and photobooth!
To learn about our Posing, Lighting, and other shooting theories, please see our Engagement Photography Tutorials.