SLR Lounge + CreativeLive Partnership Announcement!
January 18, 2016
As most of you know, Lin and Jirsa started an educational community in 2007 called SLR Lounge. What started as a simple way of sharing our photography knowledge has turned into a large, international community with over 20 contributors and millions of monthly page views. This year, SLR Lounge has partnered with the leading photography education platform, CreativeLive. This is a giant step for Lin and Jirsa as well as SLR Lounge, and we are beyond excited for this partnership and what lies ahead for our team.
What does the partnership entail? CreativeLive is adopting the SLR Lounge Library of Education, starting with Lighting 101, Lighting 201, and Photography 101. That means if you have a CreativeLive account, you can start purchasing SLR Lounge courses, starting with Photography 101, Lighting 101, and Lighting 201!
Video Announcement
Check out the full announcement in the video below!
Screenshots on CreativeLive
Here's what it looks like on their side of things. Being recognized by CreativeLive as part of "the best online photography classes from world-class instructors" is truly an honor.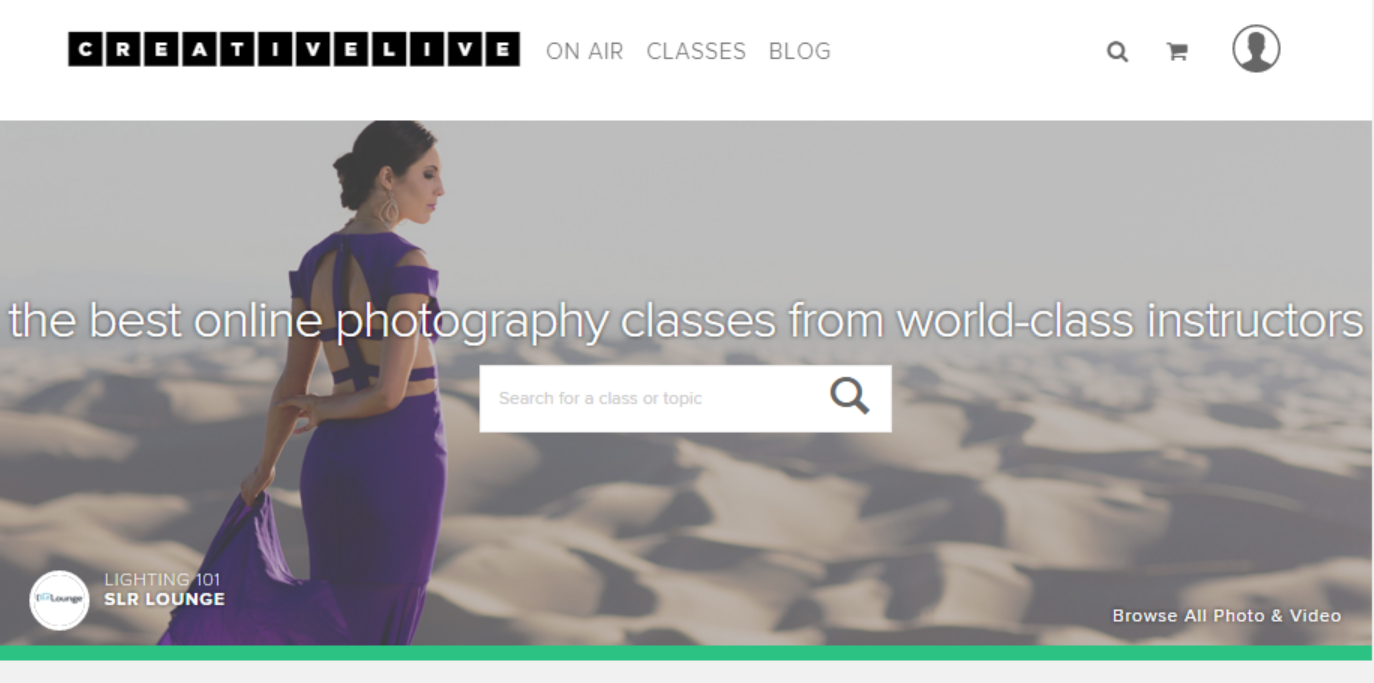 The Next Course
In case you missed his Incredible Engagement Photography Workshop you can purchase it here! This upcoming March Pye will team up with CreativeLive for a night time portraiture workshop where he will teach this unique lighting technique, and a whole ton more! Here's a teaser image for what he'll be covering.