Soka University Alisa Viejo Wedding | Bill & Annabelle
August 27, 2010
I know, I know, we have been bad bloggers as of late! We are running several weeks behind on entries and are struggling to catch up. So, please forgive us as our studio is experiencing a bit of growing pains =).
That being said, I wanted to write about one of our beautiful couples, Bill and Annabelle, who were recently married at Soka University. I met Bill and Annabelle through our wonderful coordinator friend Adina and it has been a pleasure being able to hang out and shoot them during their engagement photo session, and especially on their wedding day.
Despite the weather being a little toasty (and by a little toasty I mean our faces were melting) the wedding day was perfect. Our poor couple were dying of heat exhaustion during our couples session being in 100 degree weather wearing a black suit and a beautiful layered wedding dress. But, they were both troopers and fought through the torture like champions.
I would like to thank Bill and Annabelle and their wonderful friends and family for being so kind and warm to our team. We truly had a great time being able to document the wedding. Congratulations Bill and Annabelle, you two are an amazing couple and we wish you both the best. Please enjoy the photos.
Before moving on to the pictures, I wanted to also thank our wonderful second shooter Laura Im for all of her hard work throughout the day. In addition, we want to thank our good friends at The Event Loft for doing an amazing job as usual. We also had a chance to work again with one of our favorite DJ teams, Pete and Jen Isaacs of PJ Events. Pete and Jen are hands down one of the most energetic and fun DJ teams we have worked with. It is working with such wonderful vendors that not only makes our lives easier, but is what enables us to create such wonderful imagery. All of their contact information can be found at the bottom of this entry.
Thank you, and enjoy the photos!
Bill and Annabelle wanted a classic shot in front of Soka University with the lake in the background. We decided to take the classic and mix in a little HDR action LJP style of course.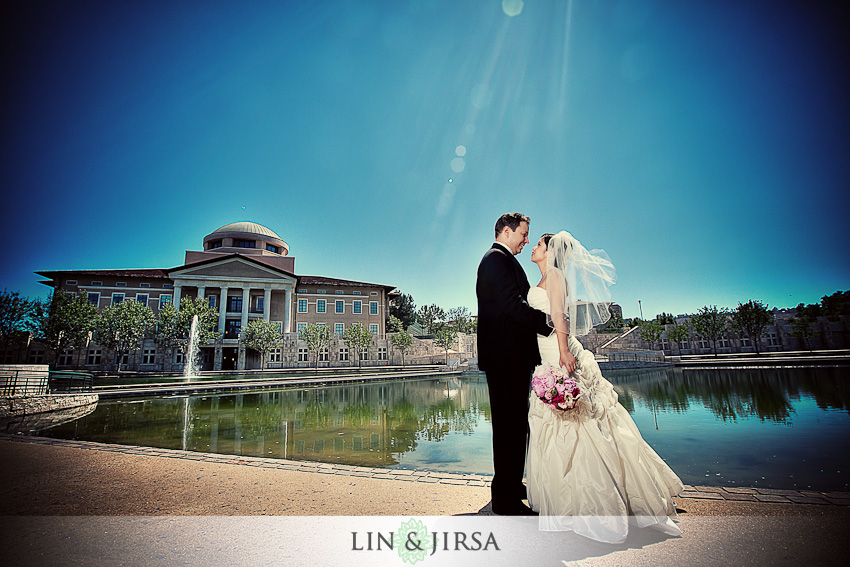 Lovely shot by Laura, our wonderful second shooter.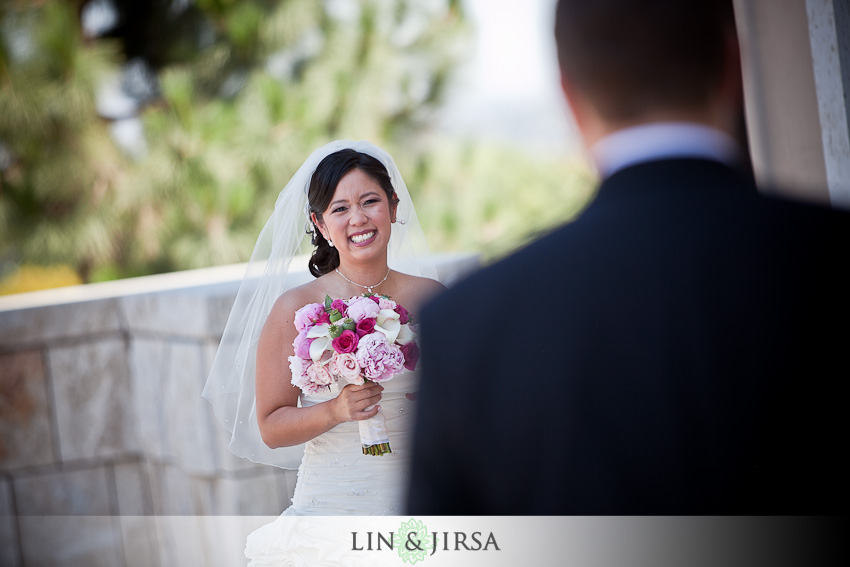 Adina, you truly did a fabulous job on the planning and details!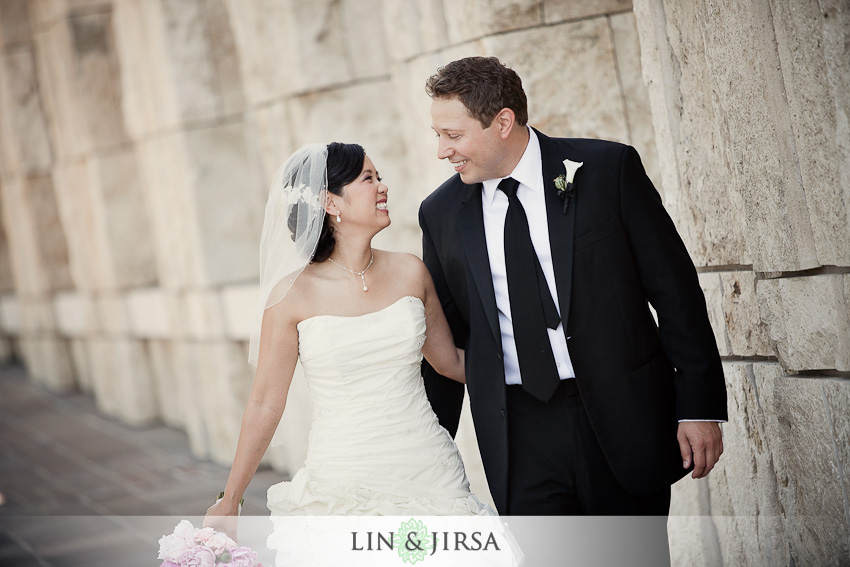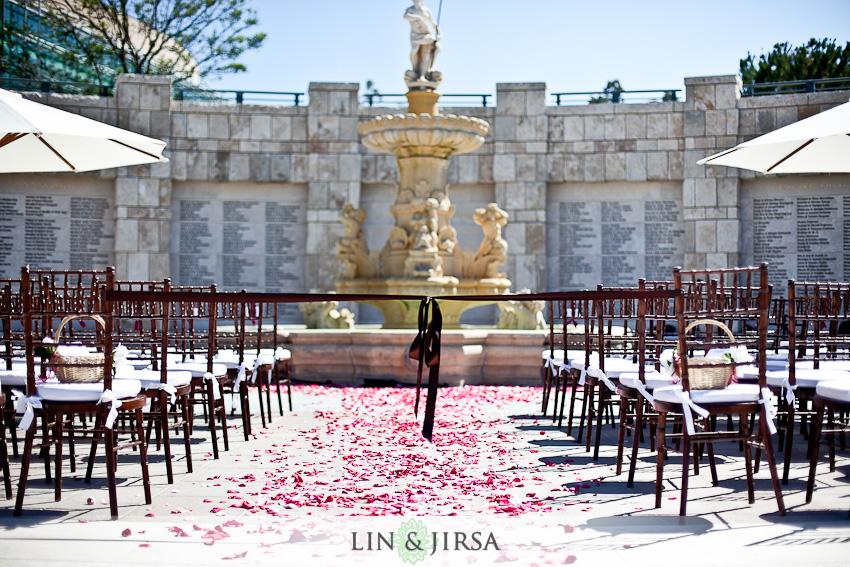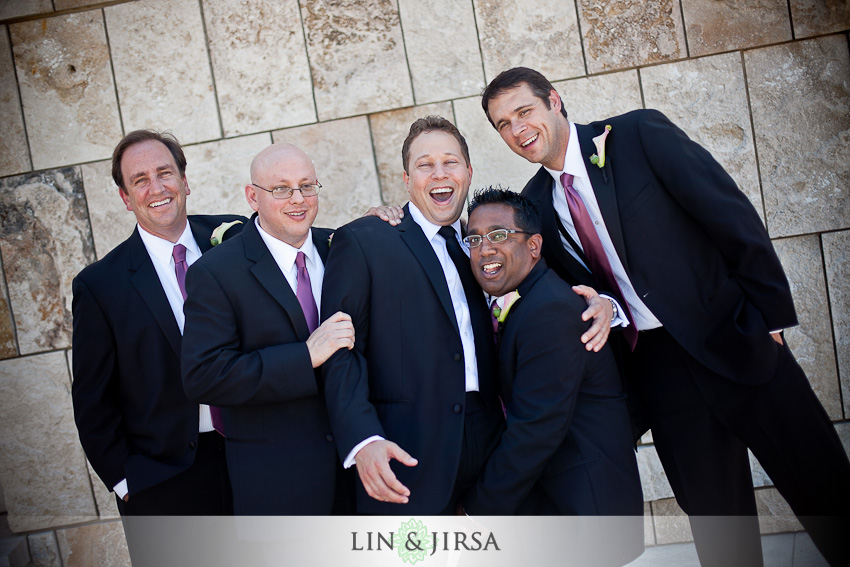 Can't resist cute children candids. I think every photographer has a weak spot for those.
I love doing something different, every time I shoot a venue. In fact, I always research what other photographers did in a location, then I try to do things completely different. I think this shot below qualifies as different =)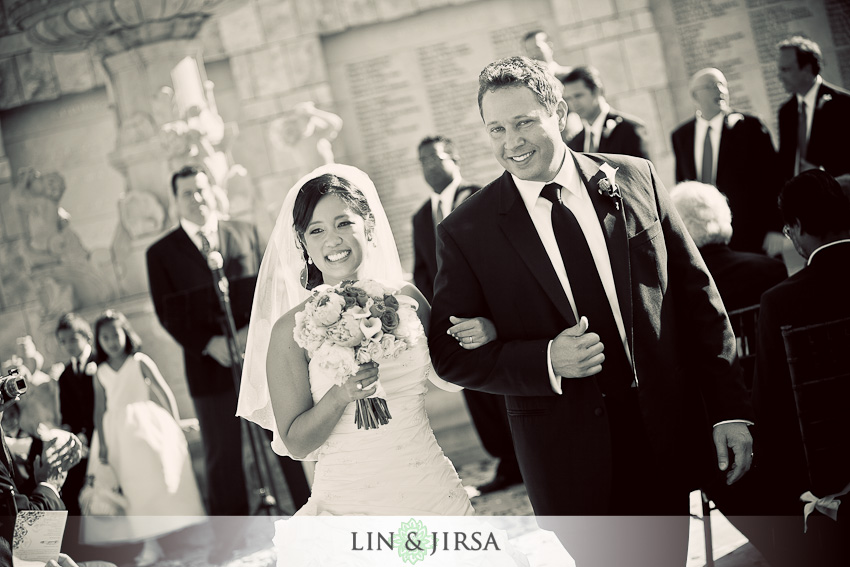 Ravi, Bill's best man giving his toast and best wishes to our couple. Ravi, you are truly a class act. Not only are you hilarious and fun to be around, but you are an incredibly kind and considerate person. Thank you for all your help!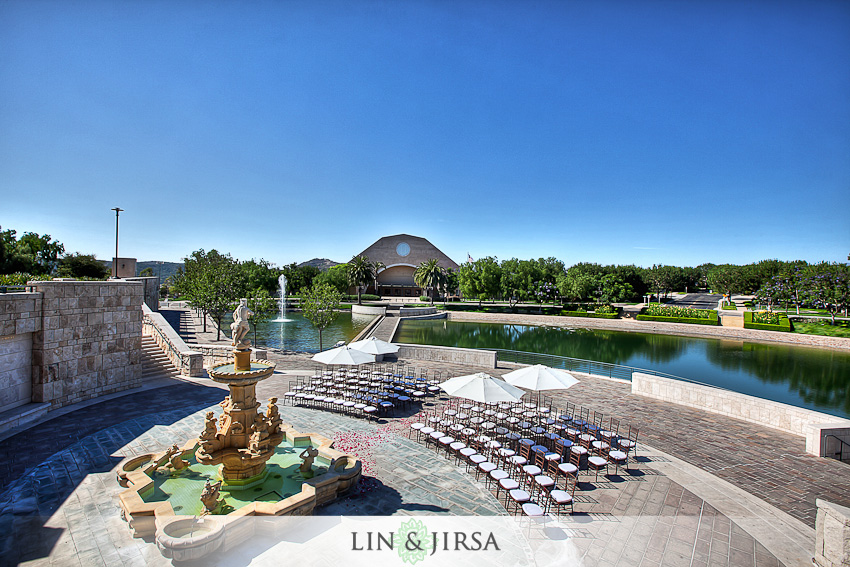 Bryan, Annabelle's cousin, performed several songs. This one was for their first dance. In addition to being an incredible singer, Bryan is an incredibly smart and talented person with a wonderful personality to match. This touching moment allowed us to create some amazing imagery.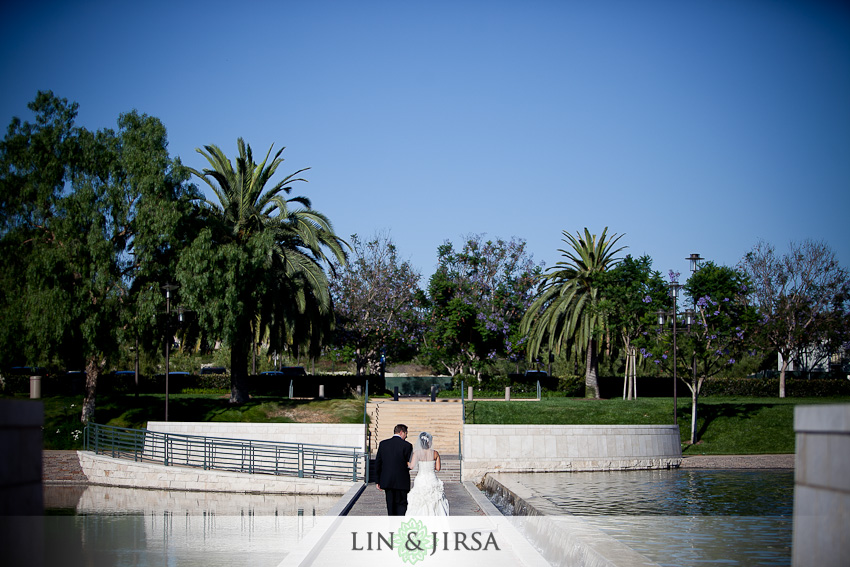 "All the single ladies, all the single ladies"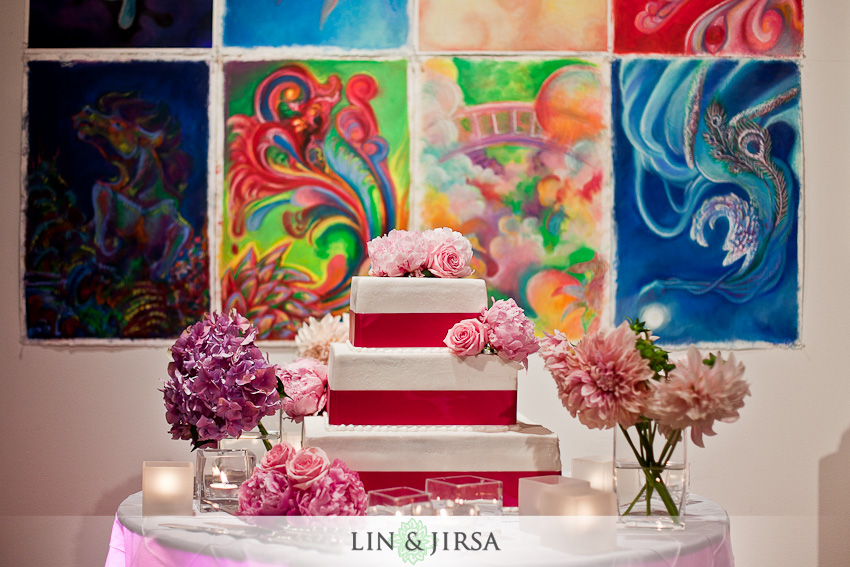 The classic LJP dance floor shot. I love it, I love shooting it, I love doing it. It is simply an electrifying experience being able to feel and capture the good vibes from so many people.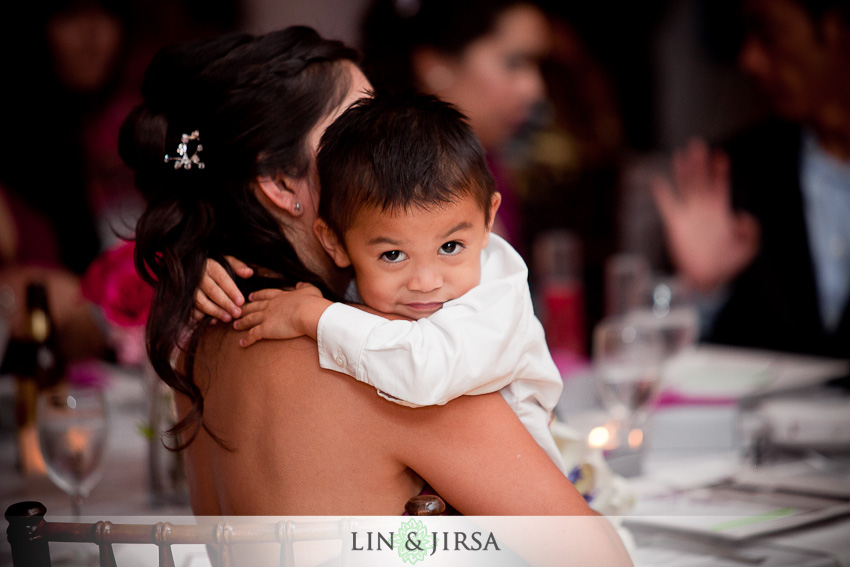 Yeah Bryan, get your train on! Choo choo baby!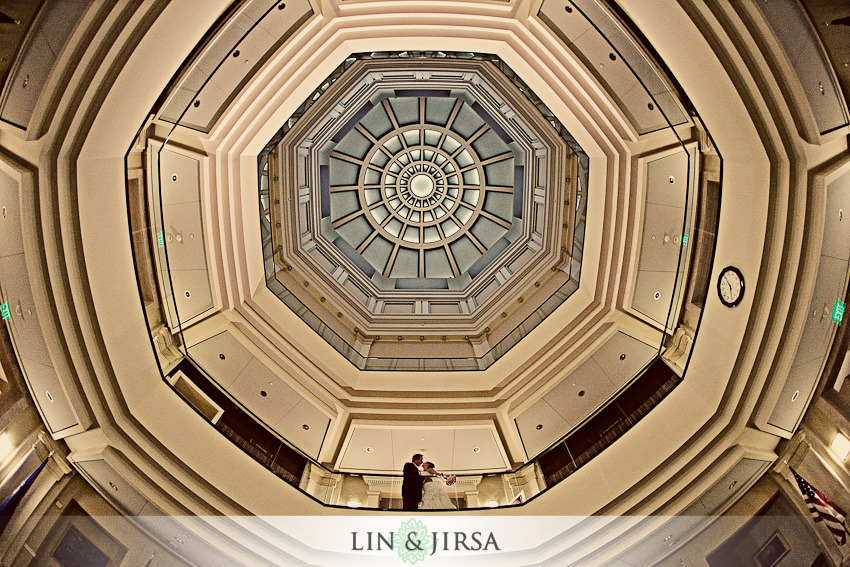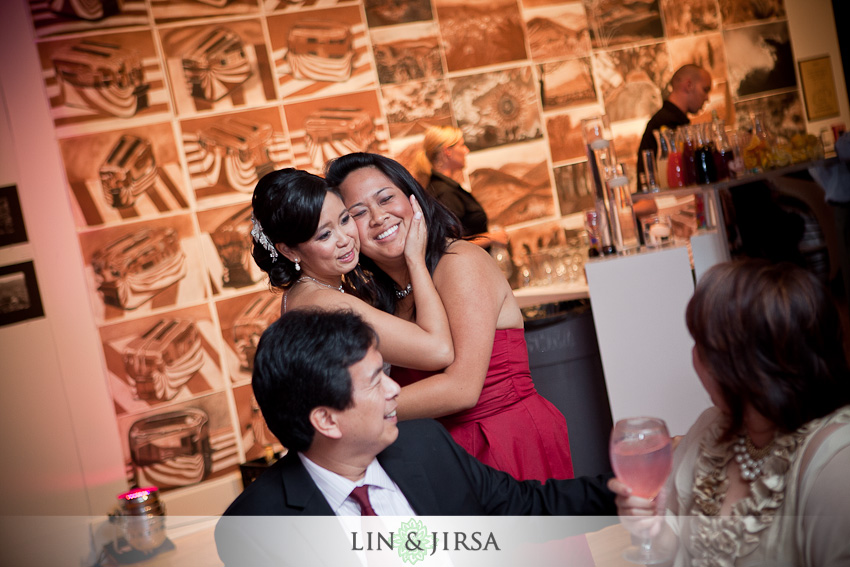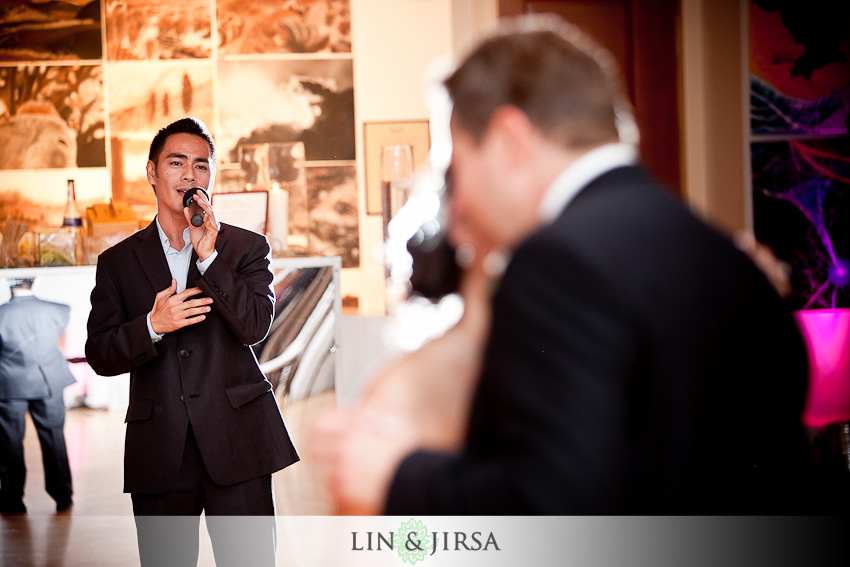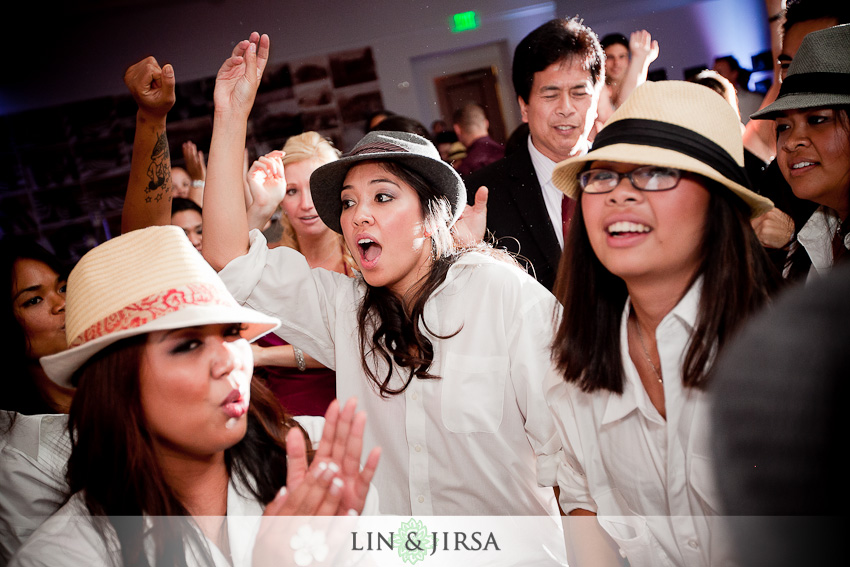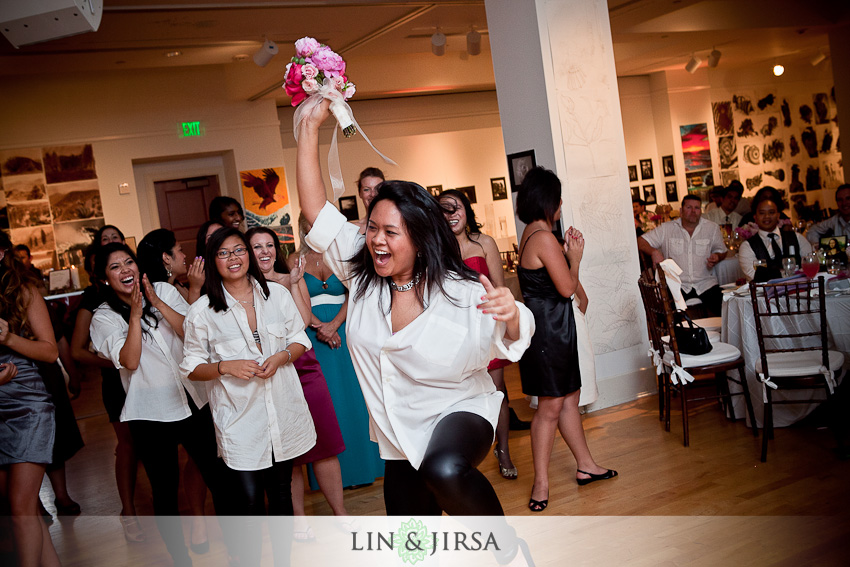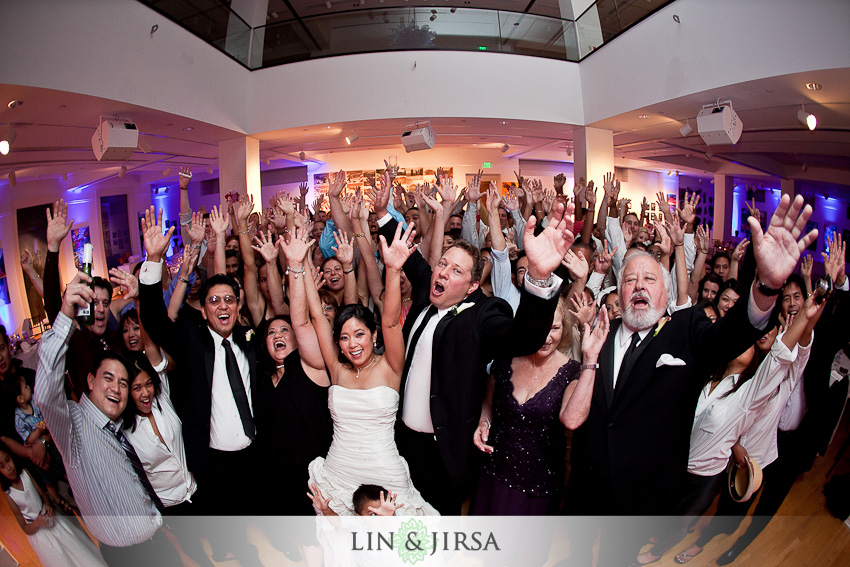 Wedding Location: Soka University: 1 University Circle Street Aliso Viejo, CA 92656 (949) 480-4000
Wedding Planner and Coordinator: The Event Loft: 949.870.5910
DJ: Peter and Jen of PJ Events: 818.648.8799
If you are interested in booking Lin and Jirsa Photography for your wedding, please visit our Contact Page and see more work from LJP Orange County by clicking here. Also, find photography tips and photography bags by clicking these links.