Pasadena Wedding Portrait Session | Eileen & Hansen
Please enjoy this beautiful Pasadena wedding portrait session featuring Eileen & Hansen.
Read Eileen & Hansen's review on Yelp!
5 STARS – "Mr Pye help us shoot my engagement photos.It's a two day session in OC and LA. My finance and I both terriable to posing for photos. But With Mr Pye, it just feels right.He is very responsible, they asked me to pin all the photos i like or i must have before started shooting, and Mr Pye really went through every photos i have posted on the website. I was surprised when he mentioned the photos or pose or locations I wanted during the shooting. His attention to detail make everyone work with him admired his professionalism. We don't feel any nervous at all. Jackie, the studio manager, she is so nice and patient. She gives lot of valuable suggestions. She helps a lot. Every single photos we received from their studio is amazing. I cannot describe how excited we are that we chose them for our engagement session. We both loves the photos they delivered to us, and all of my relatives and friends told me they love my photos , they all asked who did your engagement session. we are really appreciated for Mr Pye and all other team members, they helped us to created a unforgettable memory! If you want to find a photographer for your engagement session or wedding session, they definitely the right one!"
Also, be sure to follow us on our Facebook Page for updates and the latest with LJP!
Eileen and Hansen are set to tie the knot in China – but they wanted to have a portrait session commemorating their big day here in California. They chose to have a two-part session – one featuring the beautiful architecture of the Pasadena City Hall and the Church of Our Savior in San Gabriel, and another at the gorgeous Victoria Beach in Laguna.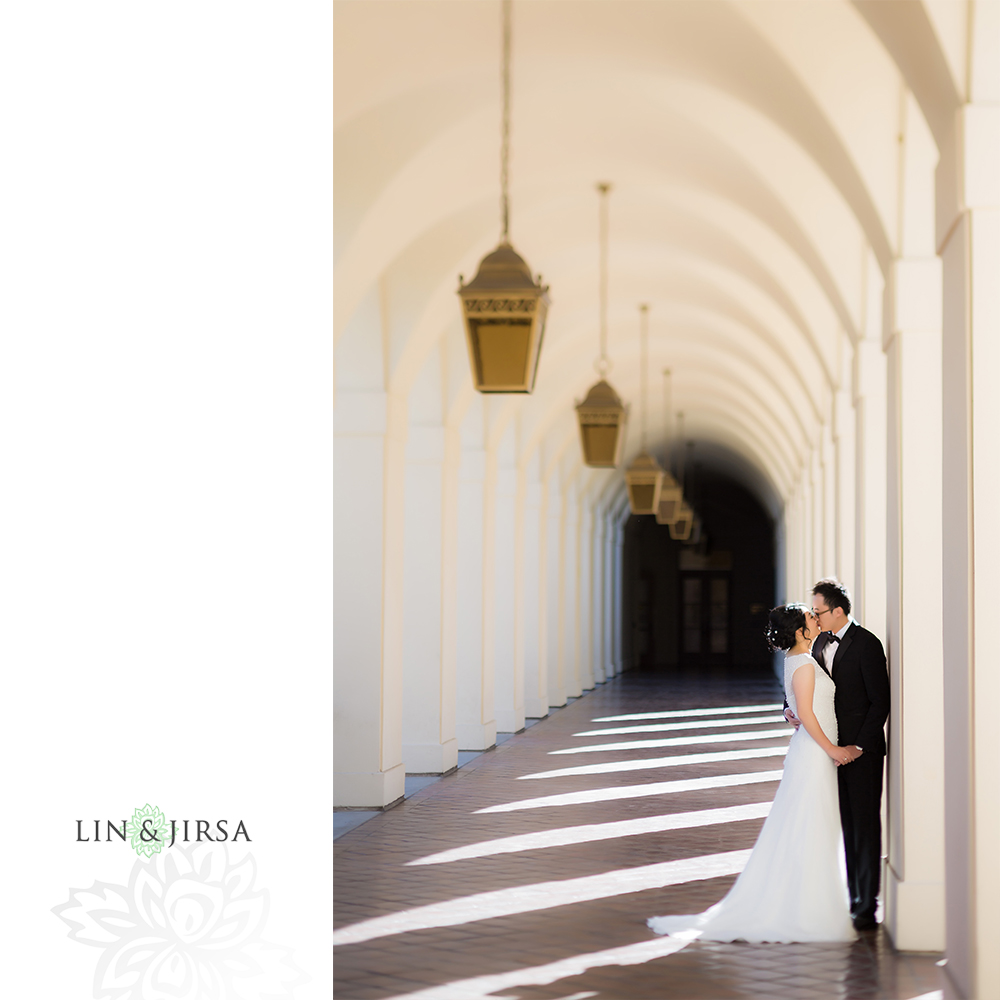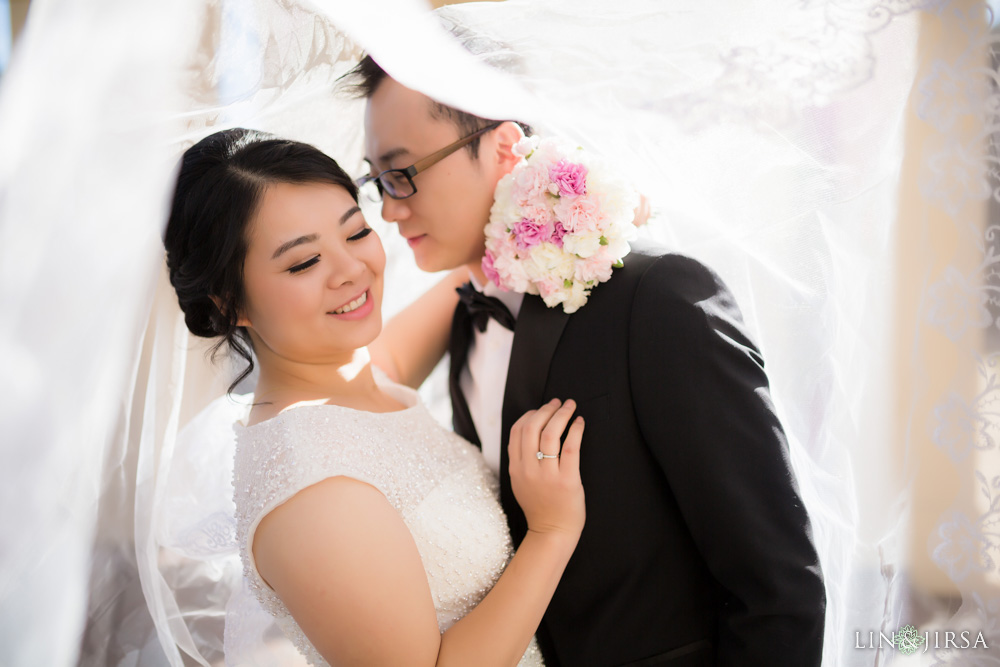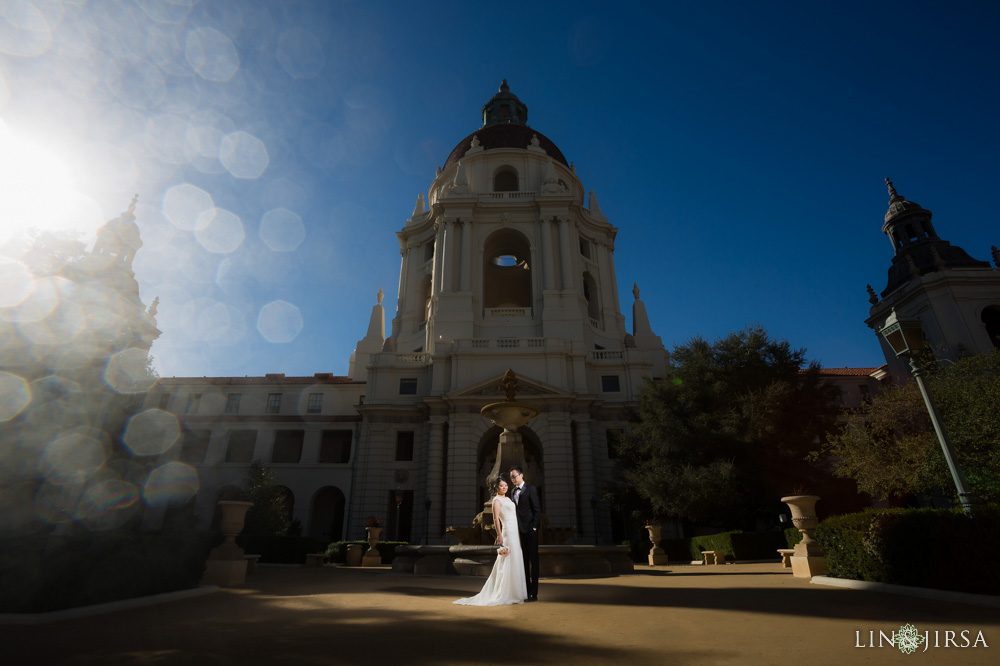 We started off at the gorgeous Pasadena City Hall. These stunning archways allow light to flow directly through creating a dynamic look, only enhancing the natural beauty of our couple. We used a tilt-shift lens to create a specific artistic feel to certain images, drawing your focus into these two lovebirds.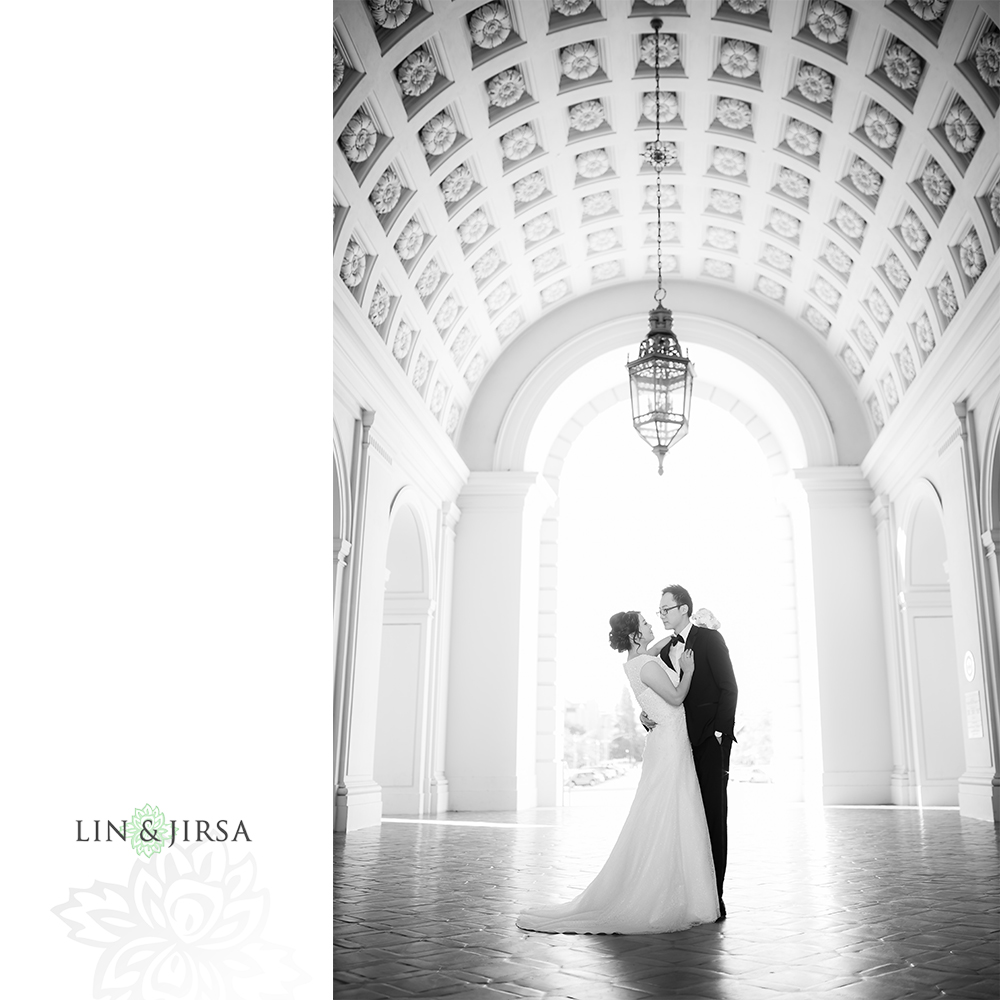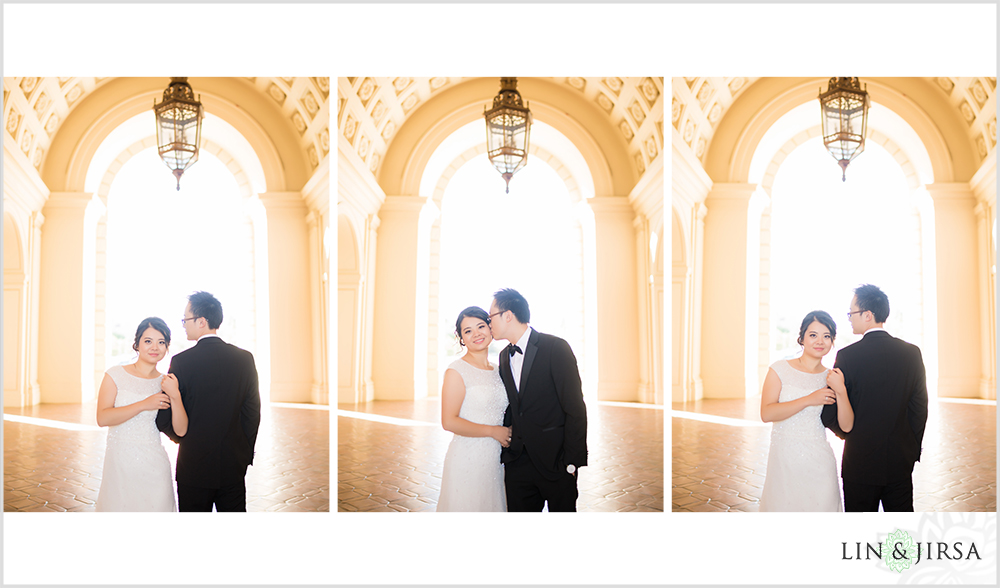 The amazing thing about Pasadena City Hall is the variety of locations you can achieve just by walking around the property. The main city hall building is vast and provides a stunning backdrop like the image above, while the grand staircases on either side of the building allow for more of a dramatic angle and lighting scene. Here, we used off camera flashes to provide contrast in a cool temperature scene – the dramatic light not only draws the eye to our gorgeous couple but provides for an overall powerful shot.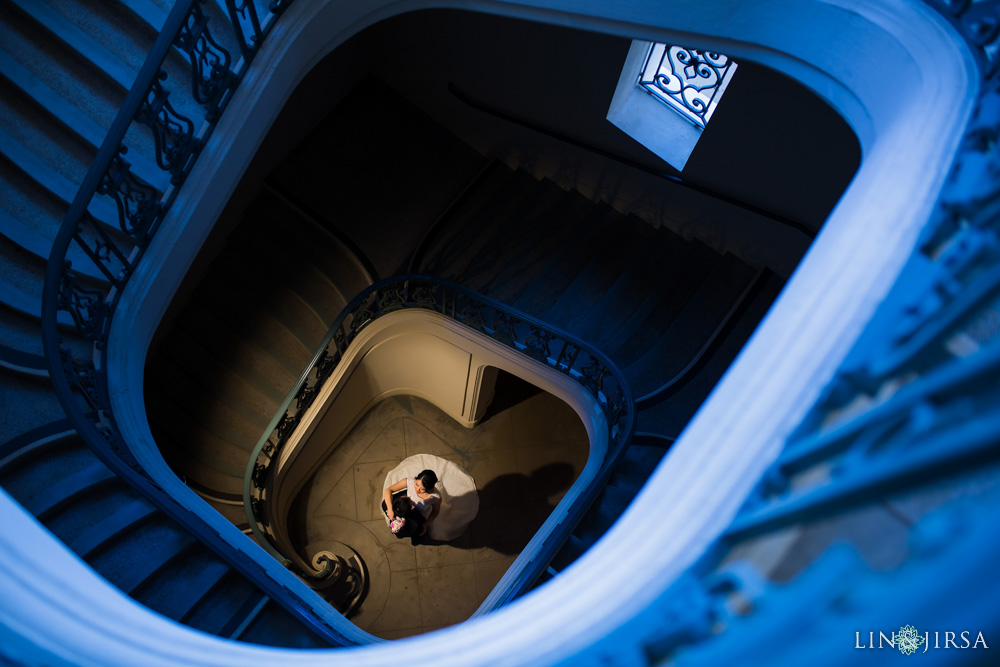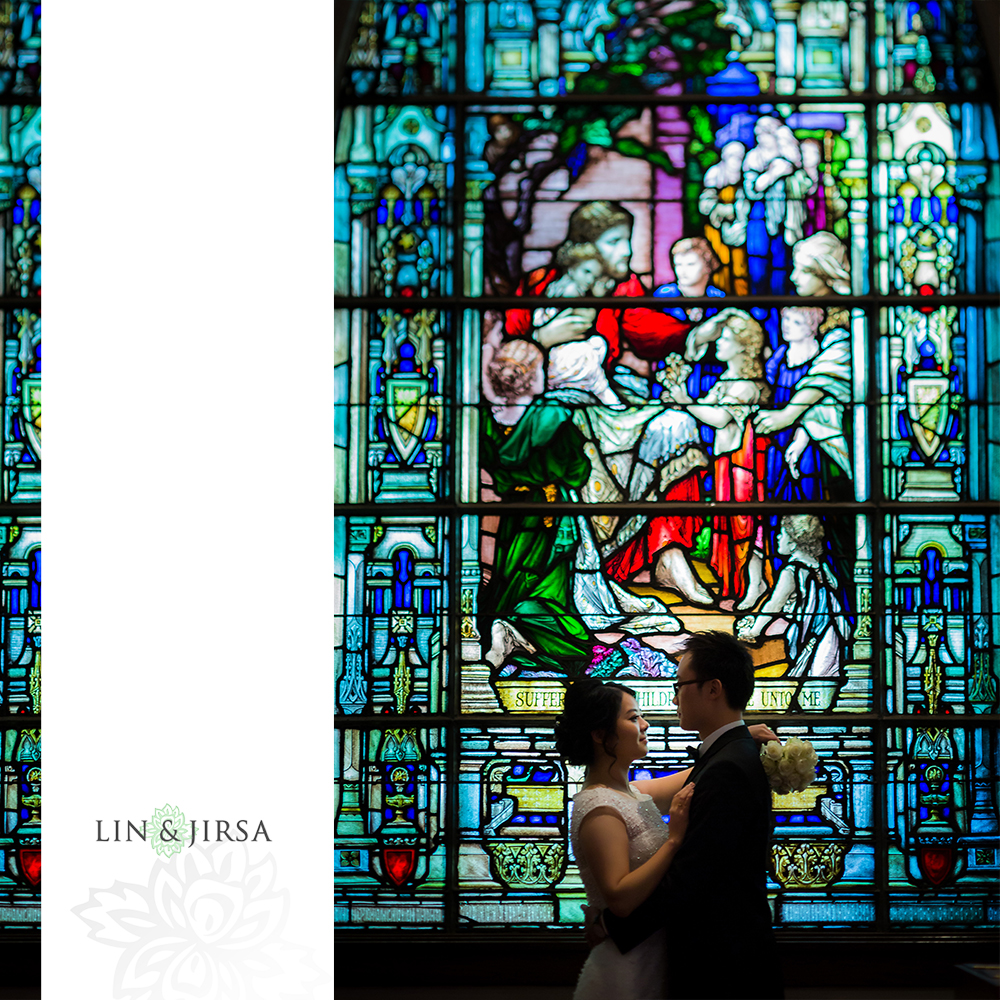 The Church of Our Saviour, in San Gabriel California, is where the two spend their time on Sunday's and holds a special place in their heart.The beautiful natural light at sunset flowing through the stained glass windows added for the perfect presence of light in this magnificent church.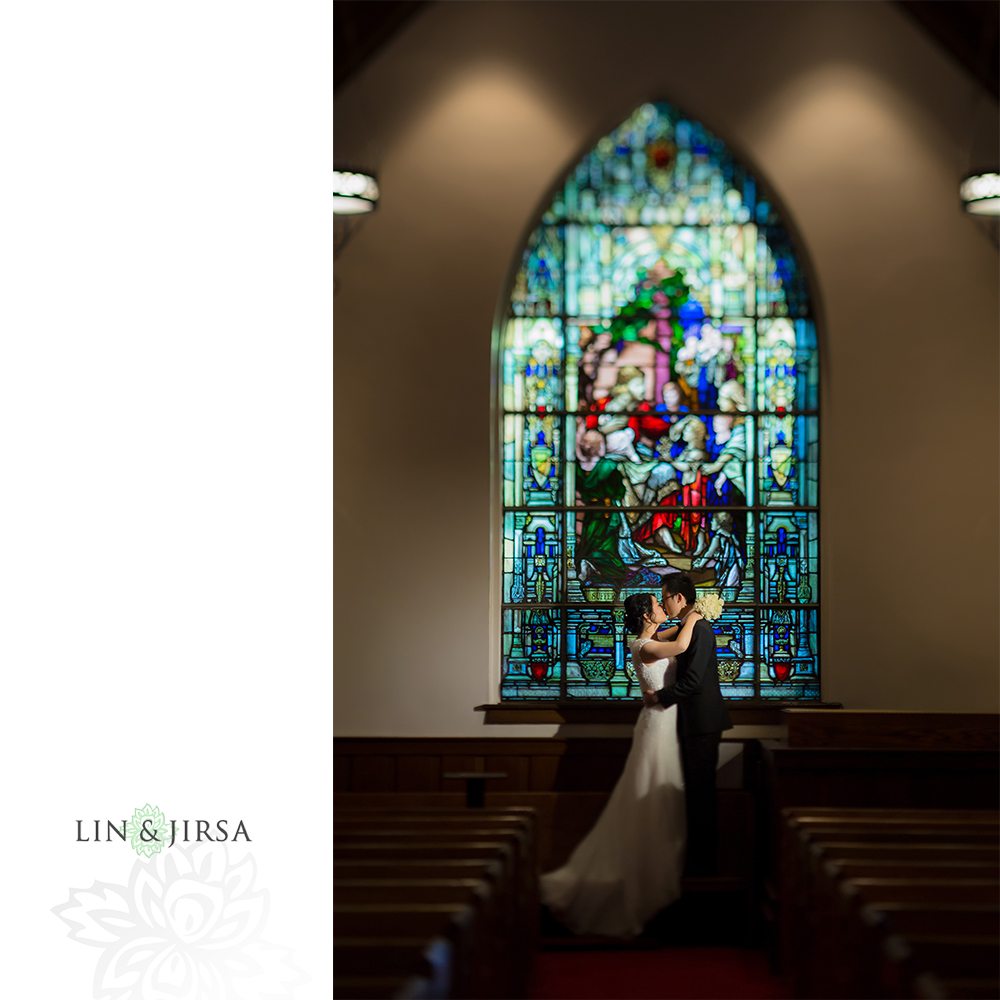 We wanted to utilize the wooden architecture as well as the gorgeous archways lining the aisle. The church had such an antique look and feel to it and we definitely wanted to showcase all of it because it holds such important meaning to our couple.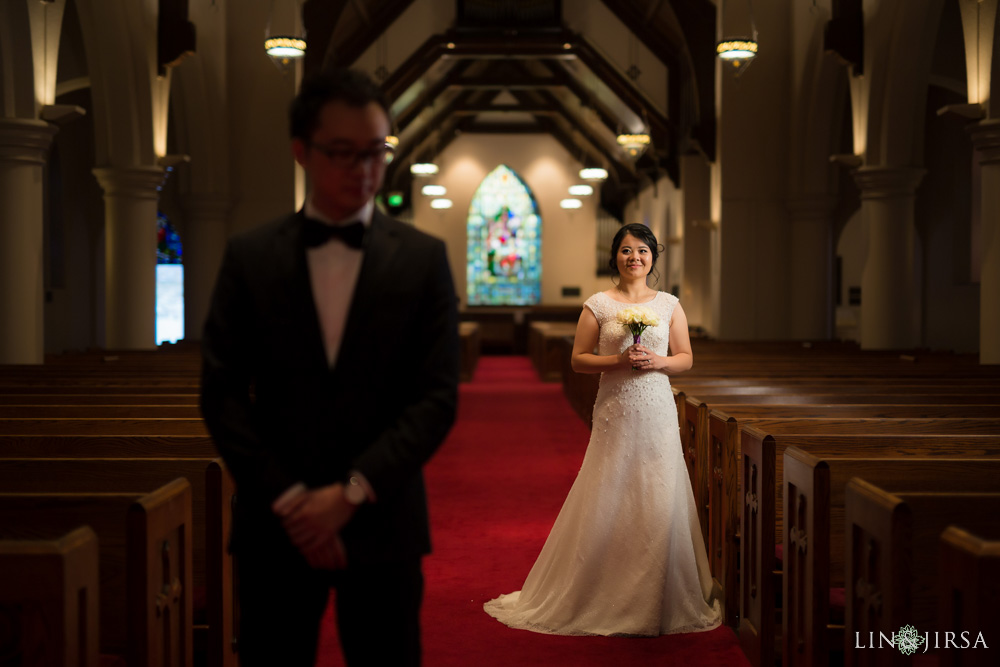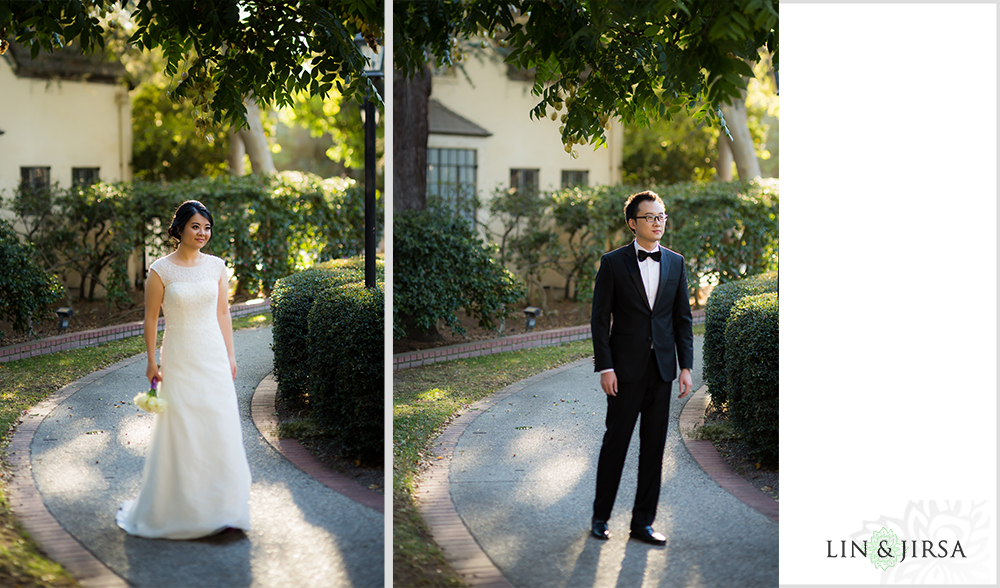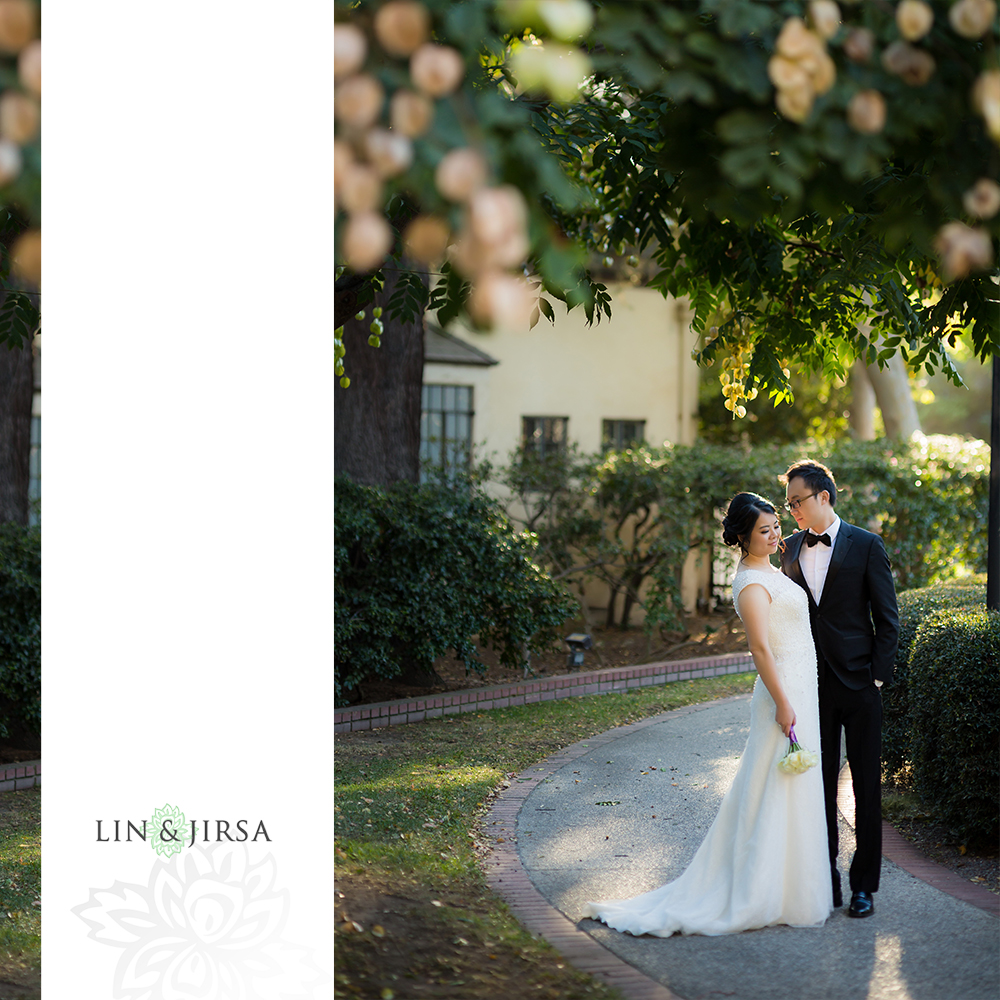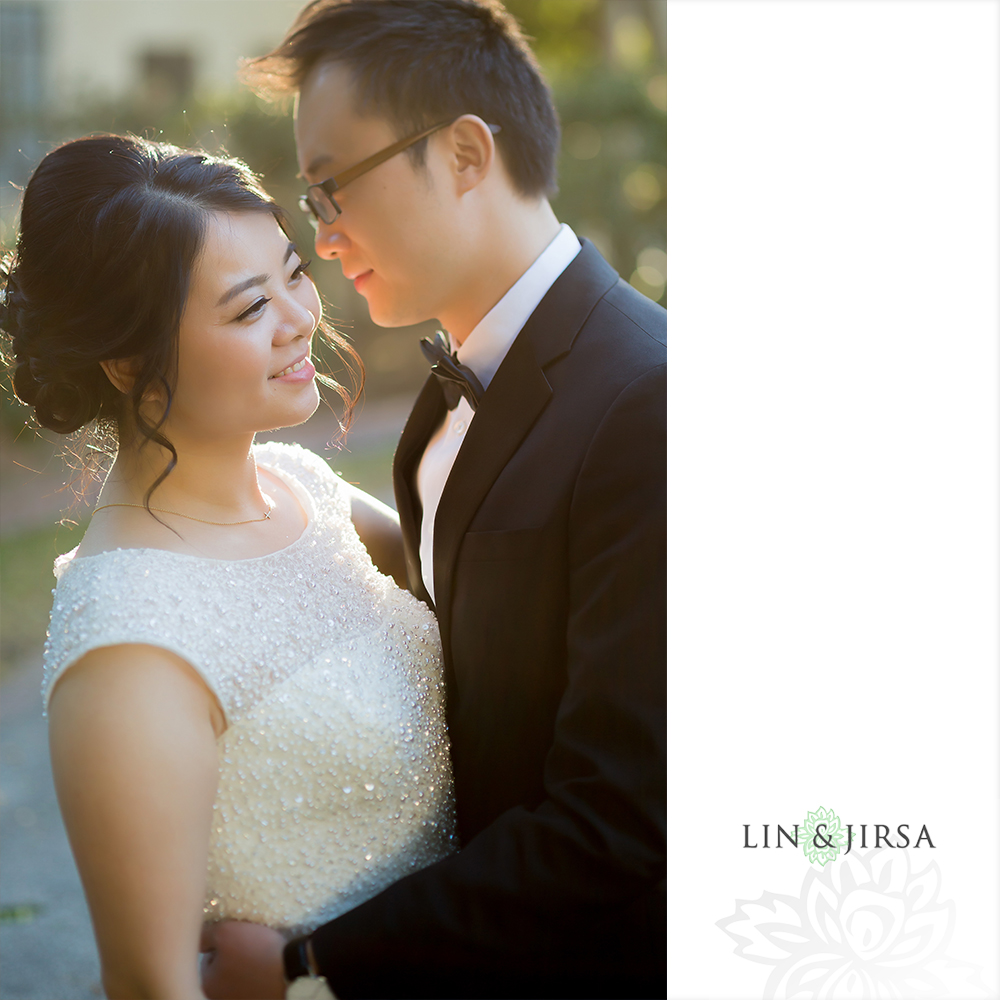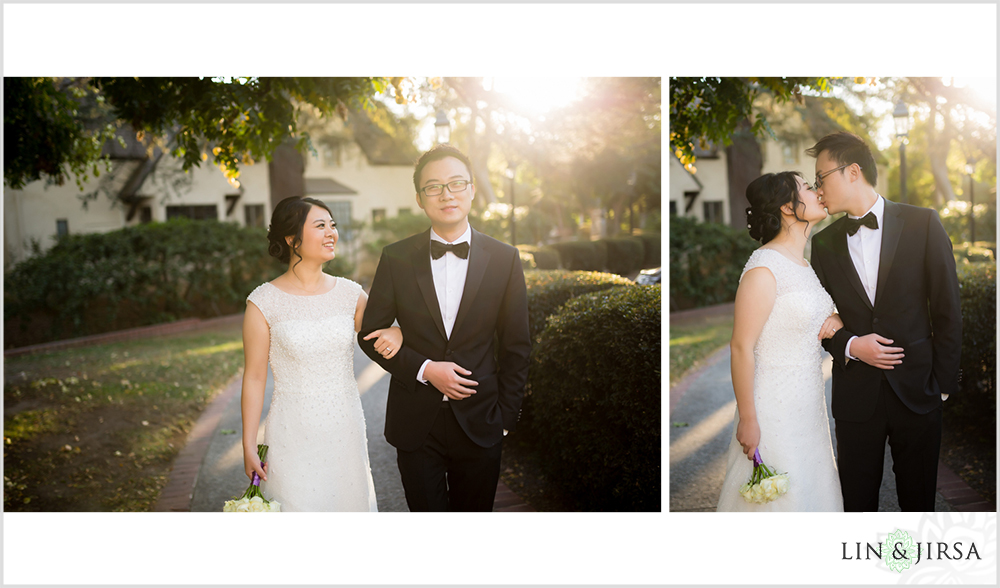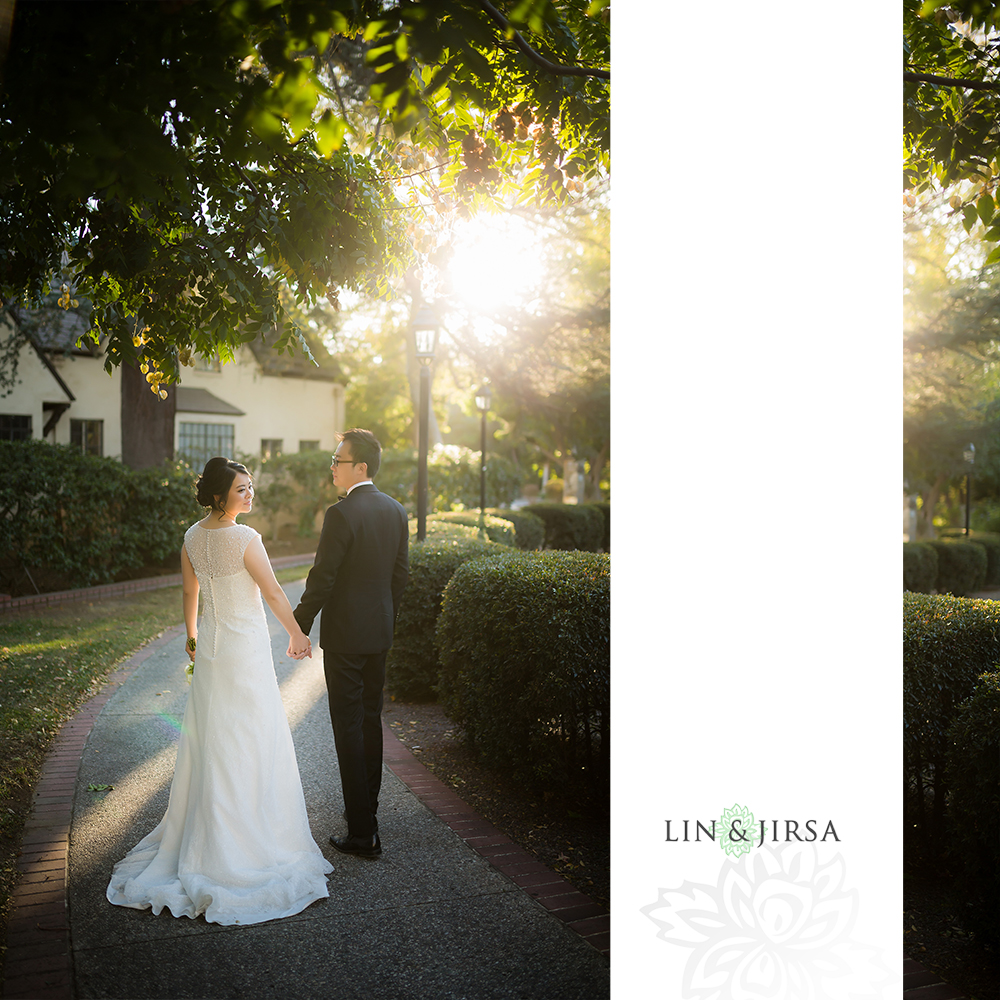 Golden hour was upon us and we took full advantage of the light coming through the tree branches, casting a sun-kissed flare on Eileen.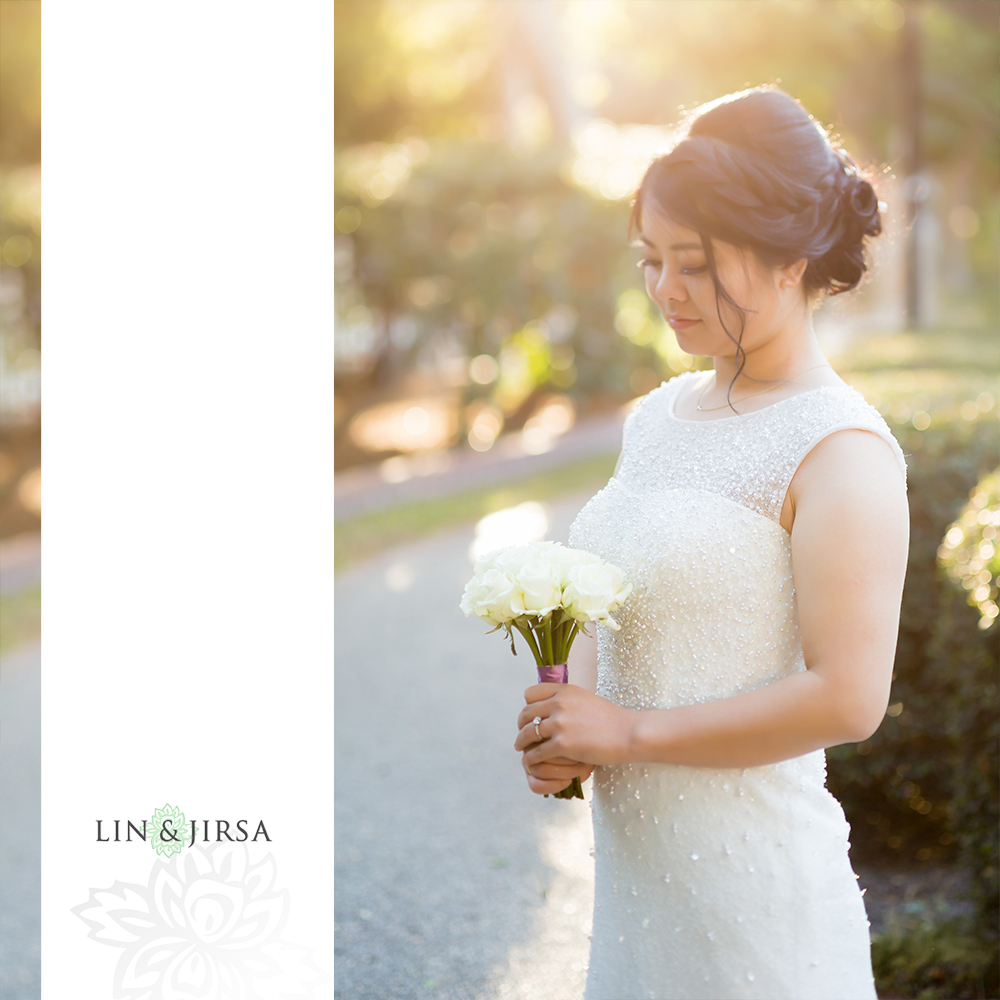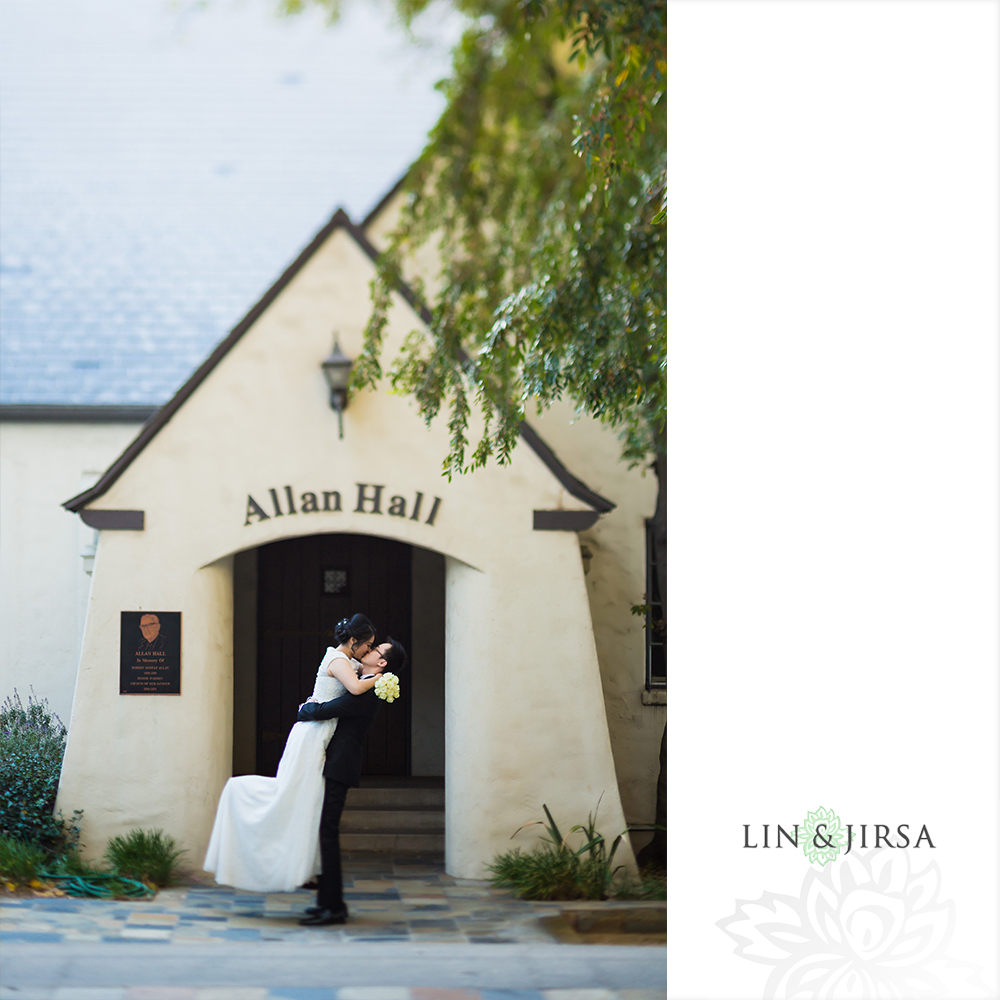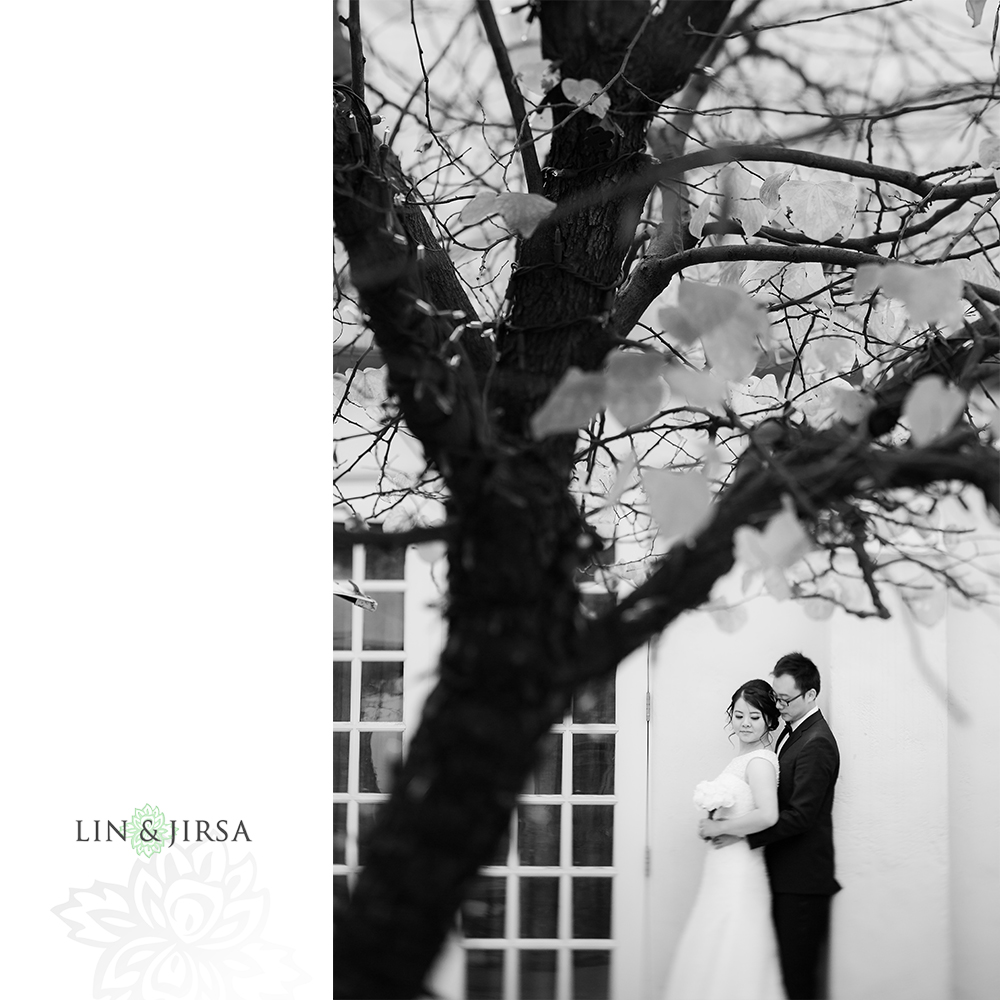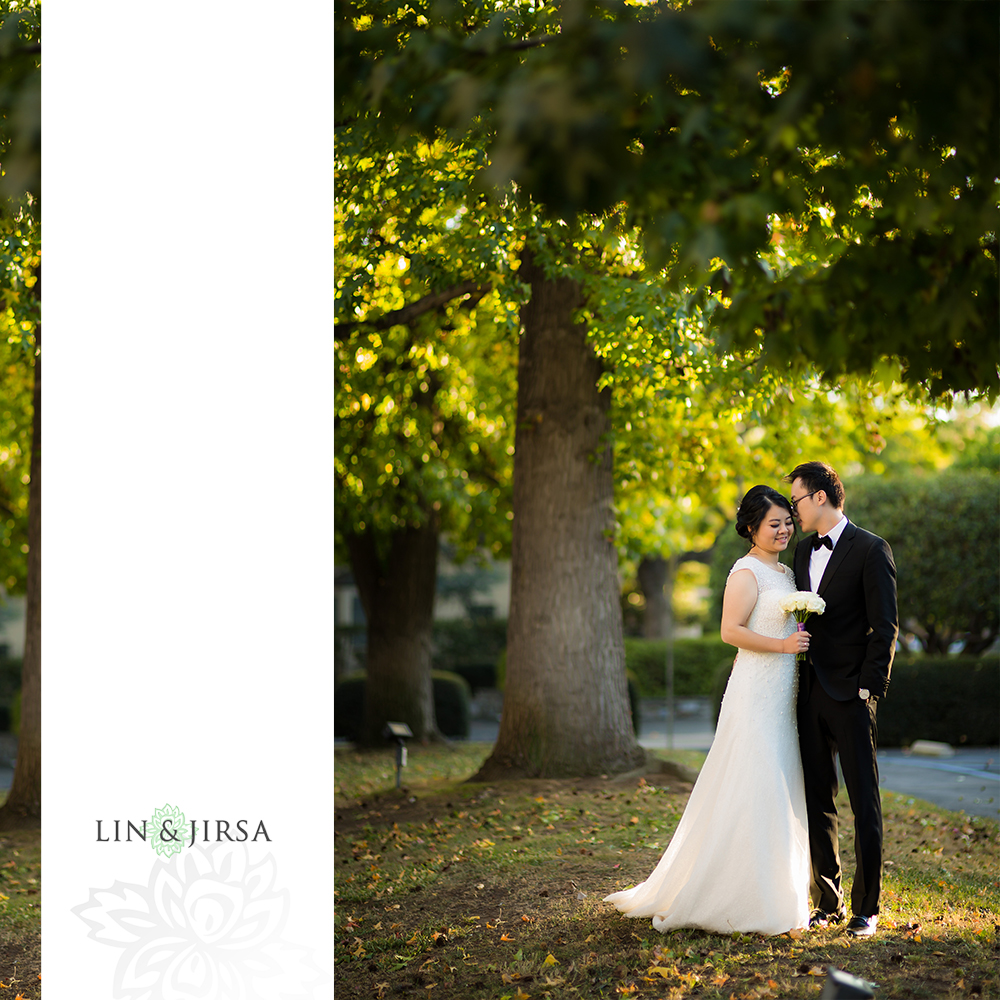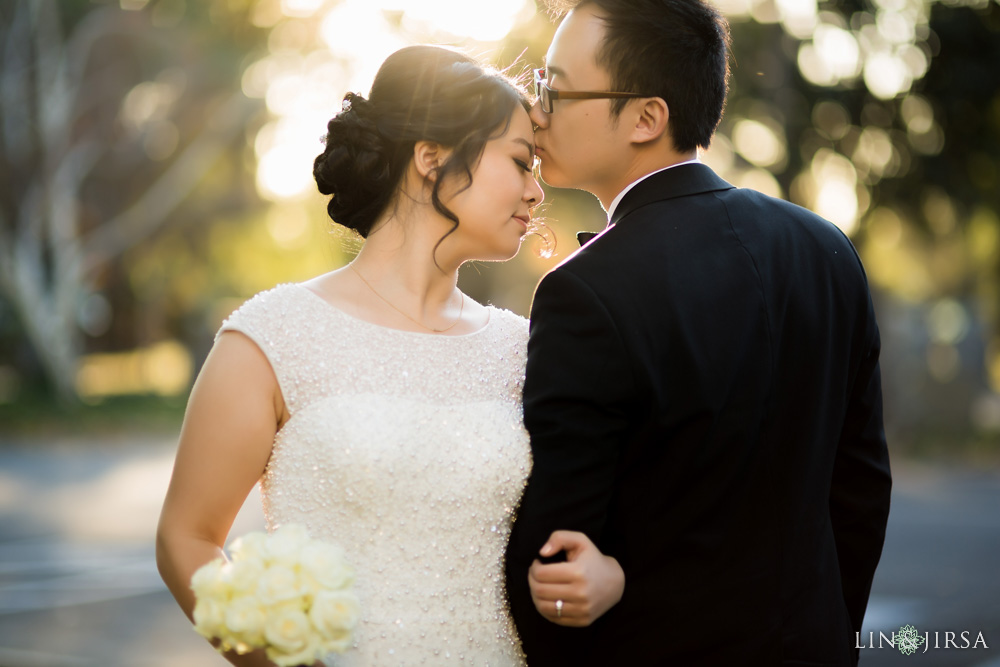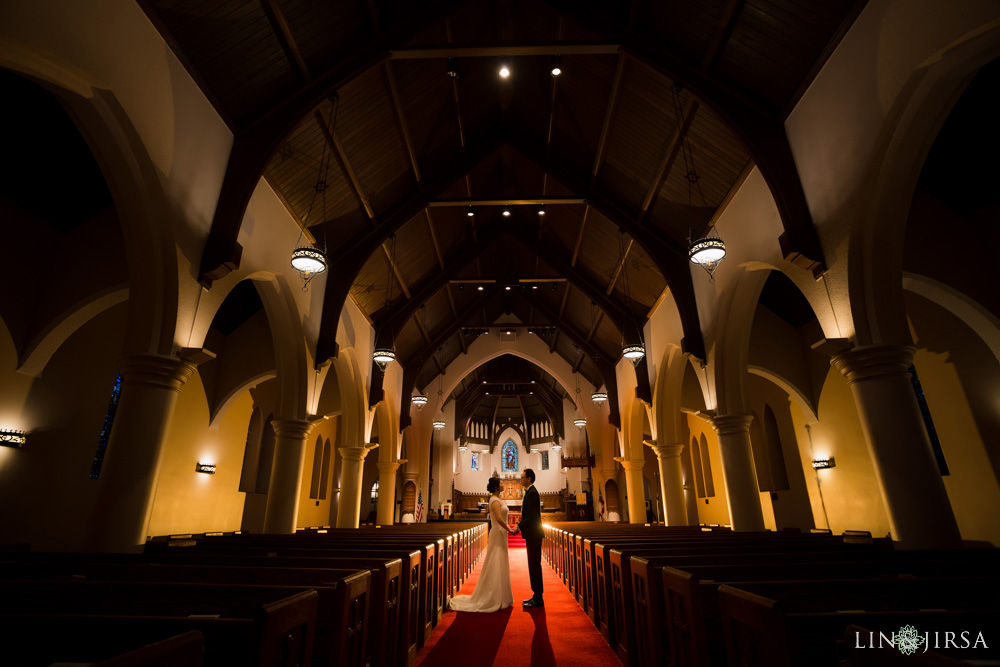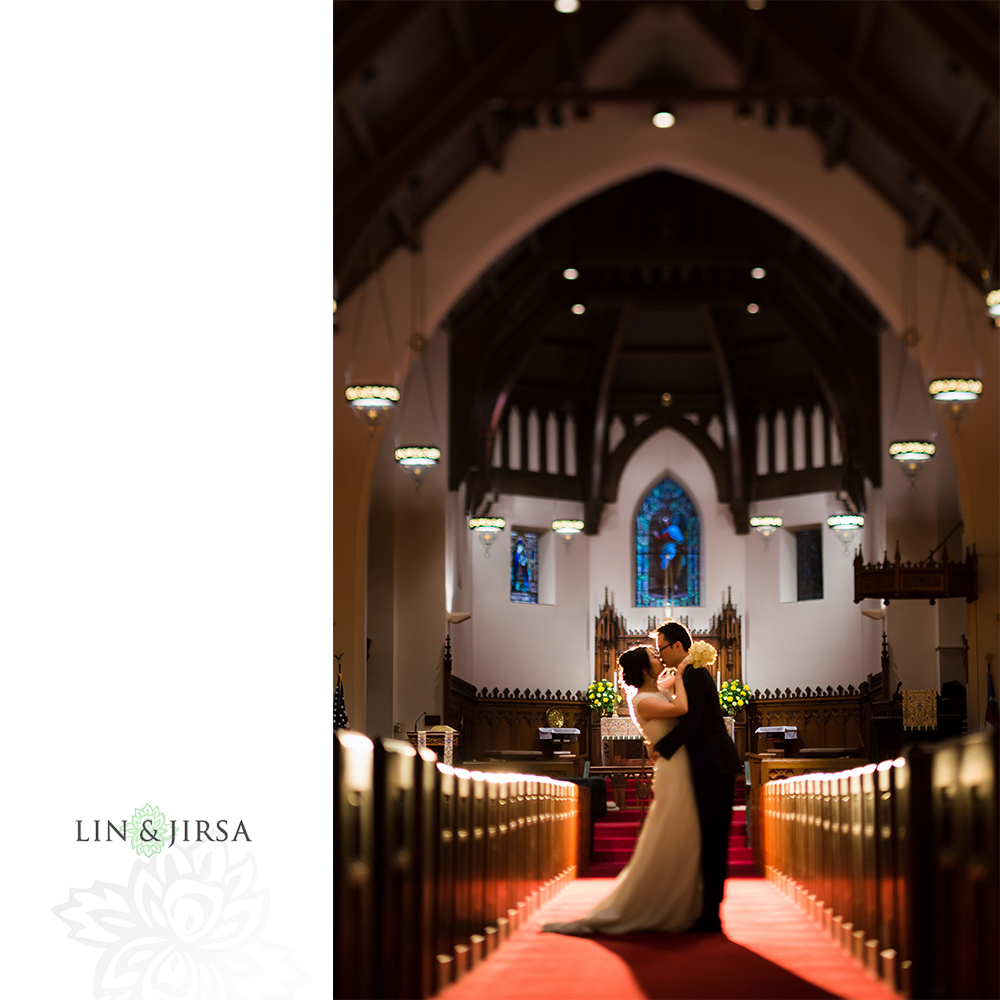 Engagement Photography Location: Pasadena, CA
If you are interested in booking Lin and Jirsa Photography for your wedding, please visit our Contact Page. To view more information about our post production, please view our Lightroom Presets and our Lightroom Tutorials.