Trump National Golf Club Wedding | Neel & Supriya
November 25, 2015
Enjoy our latest Wedding at the Trump National Golf Club featuring Neel & Supriya.
Special thanks to DNT Elite Events for coordinating such a lovely wedding!
Also, be sure to follow us on our Google Plus Page for updates and the latest with LJP, Los Angeles!
Wedding Preparation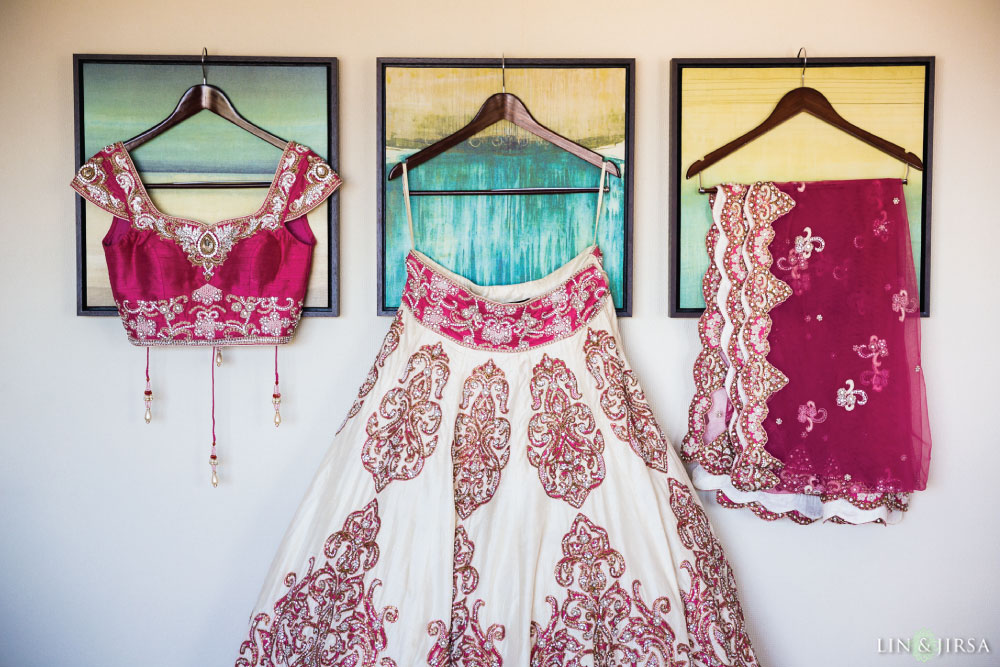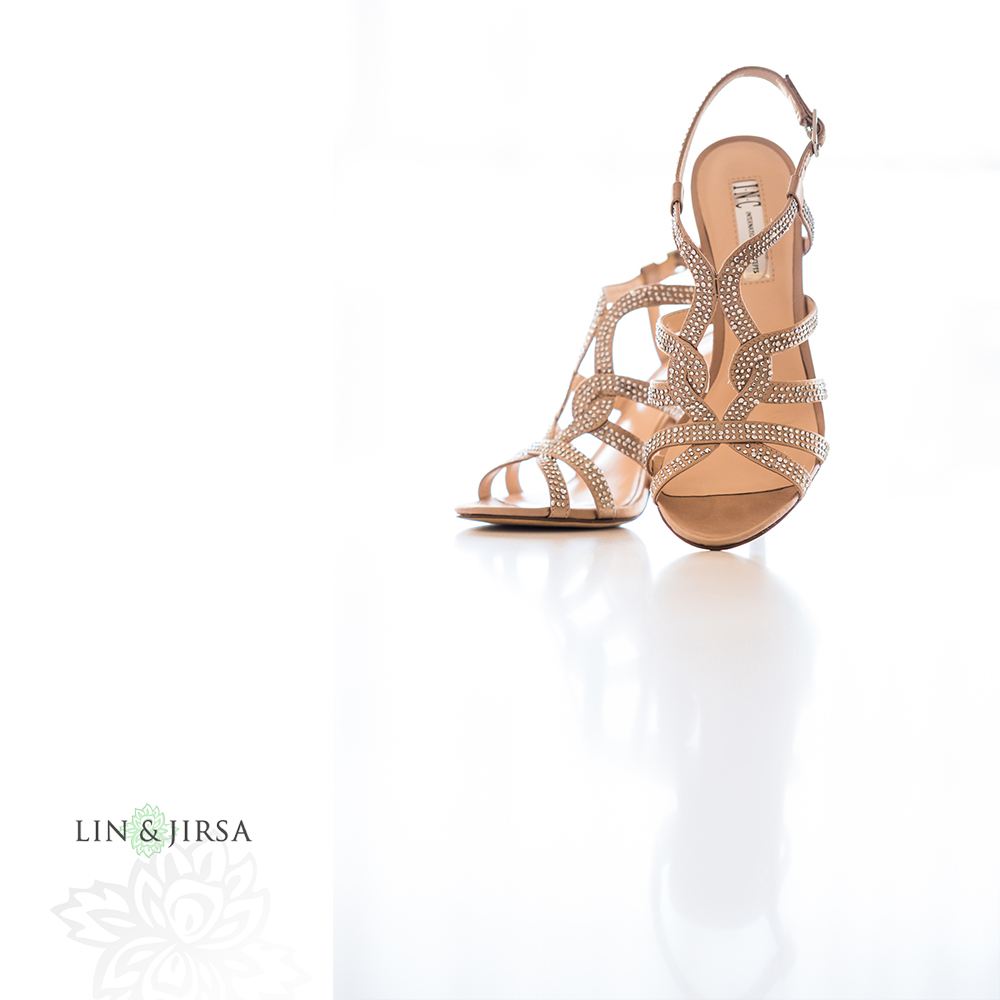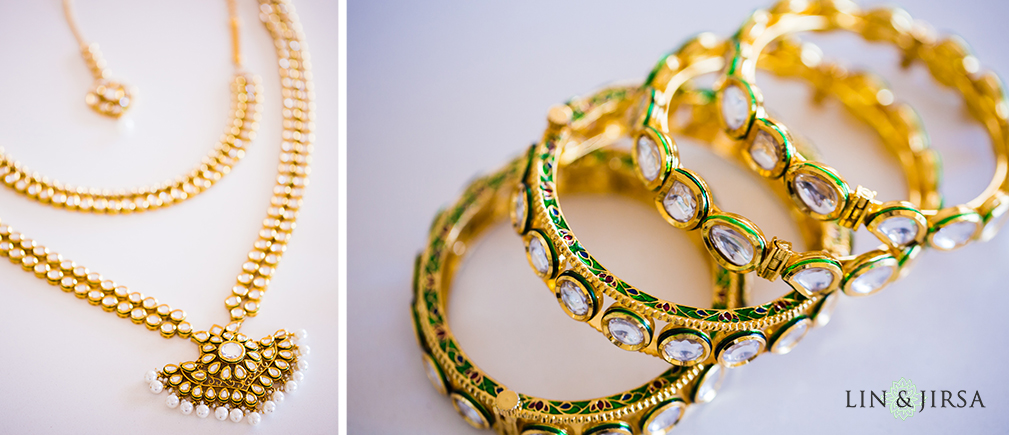 We started our day at the Crowne Plaza Hotel in Redondo Beach where Neel & Supriya started their prep for the day. Ami Desai, our super talented makeup & hair artist for the day, had our ladies looking wedding ready. We took a couple snaps of the girls in these adorable satin robes before they began dressing in their saris for the day. Supriya was radiating beauty in her fuchsia pink toned ghagra which paired perfectly with her bridesmaids' blushed pink saris.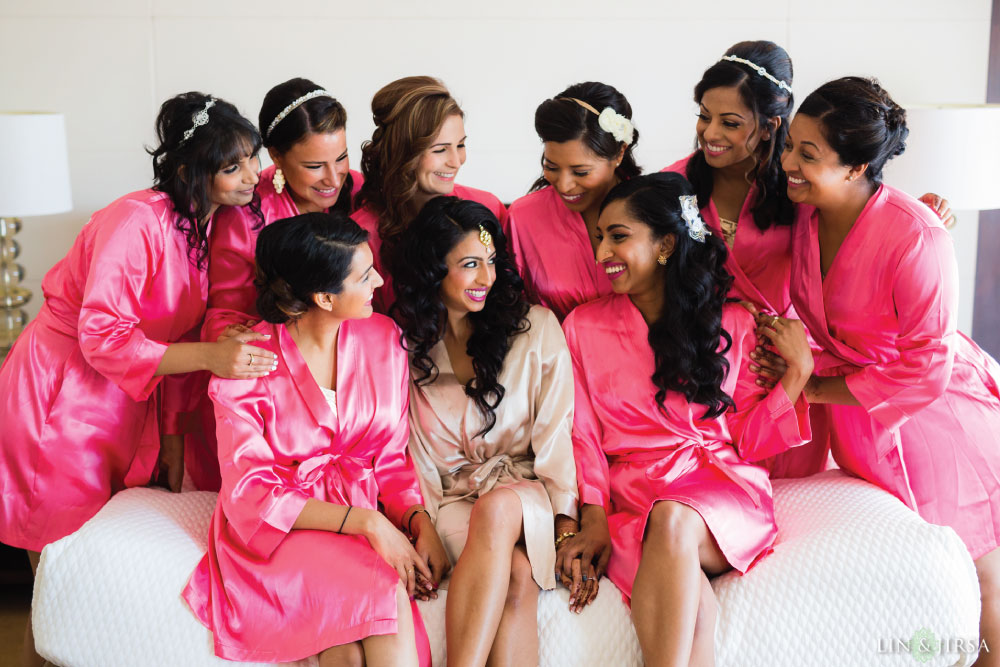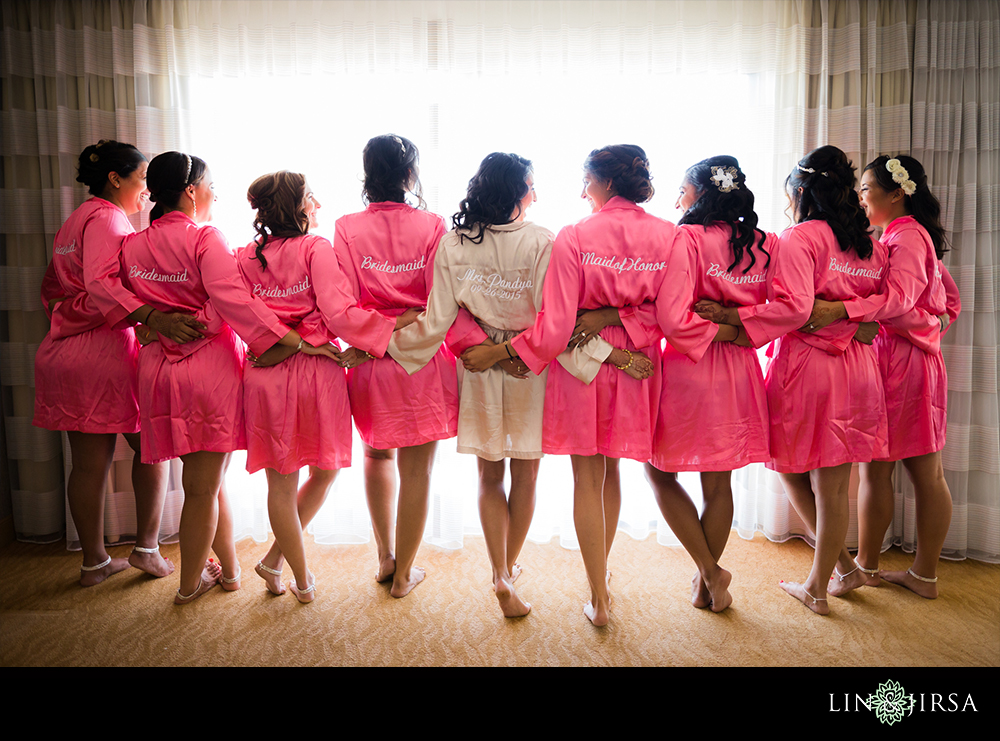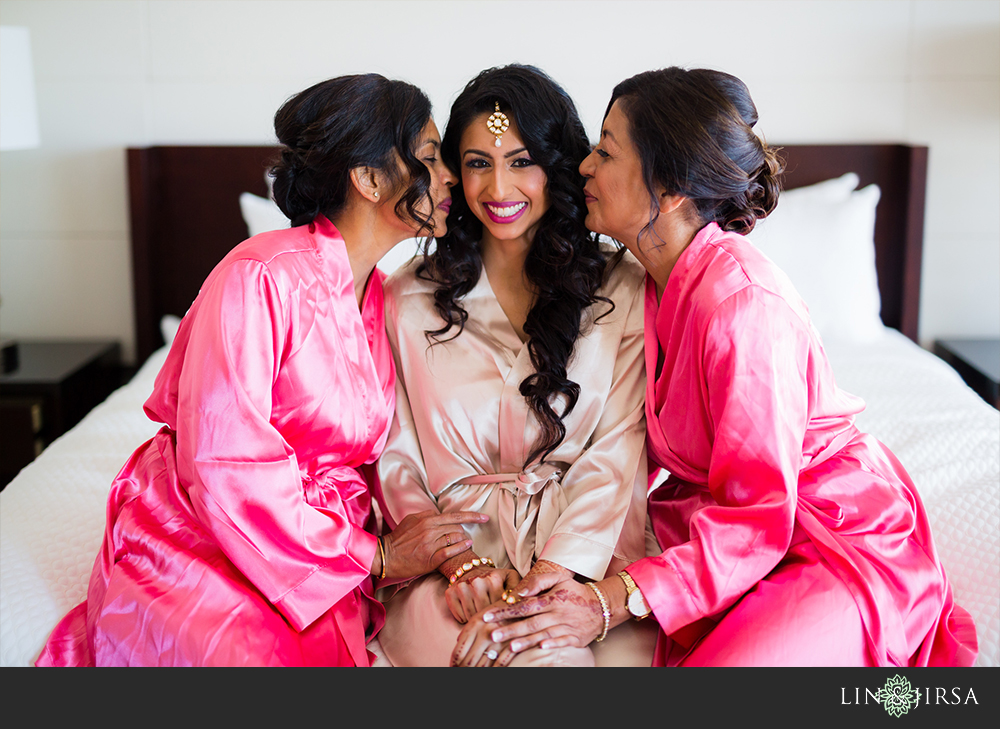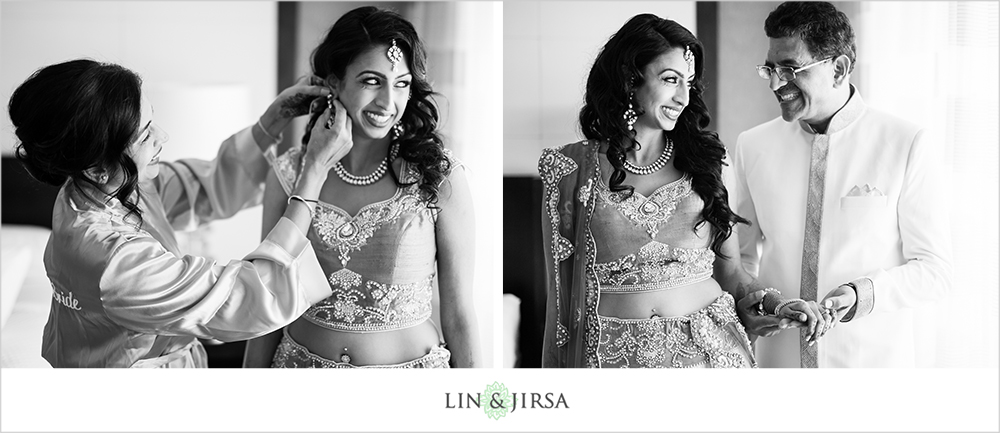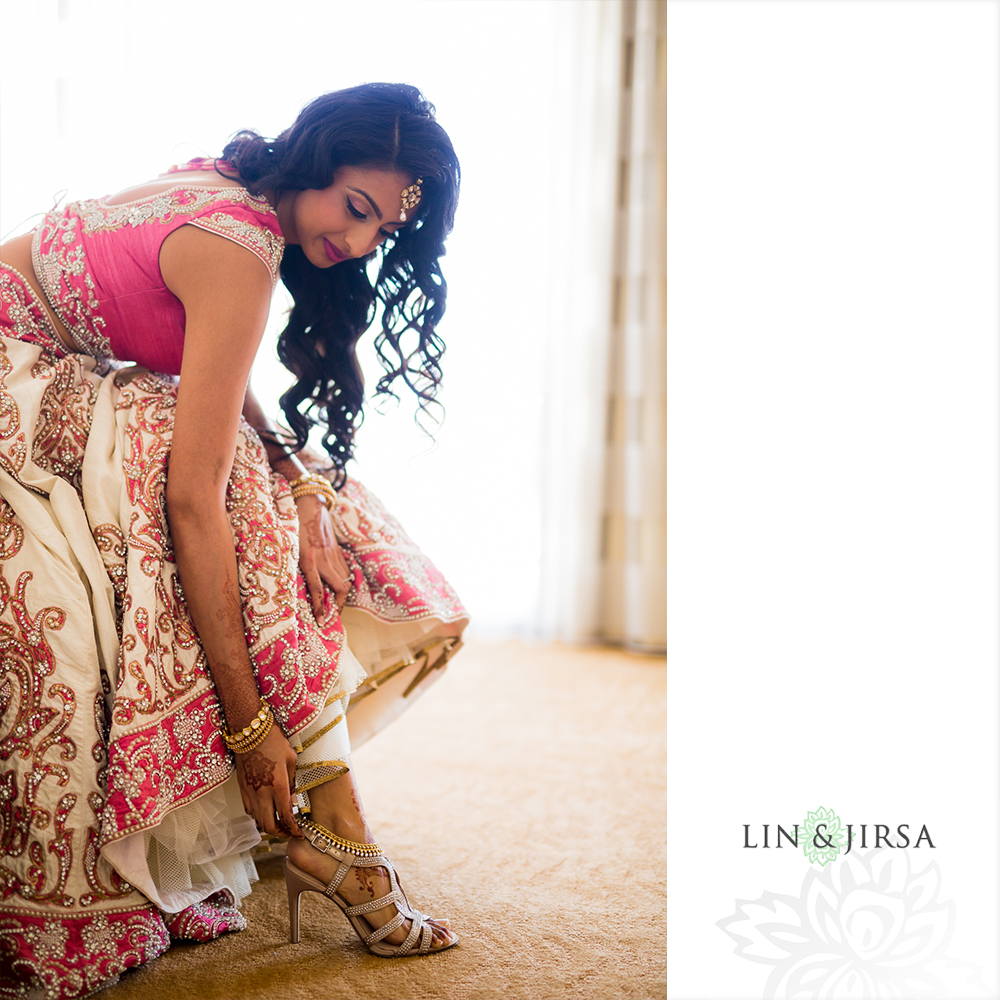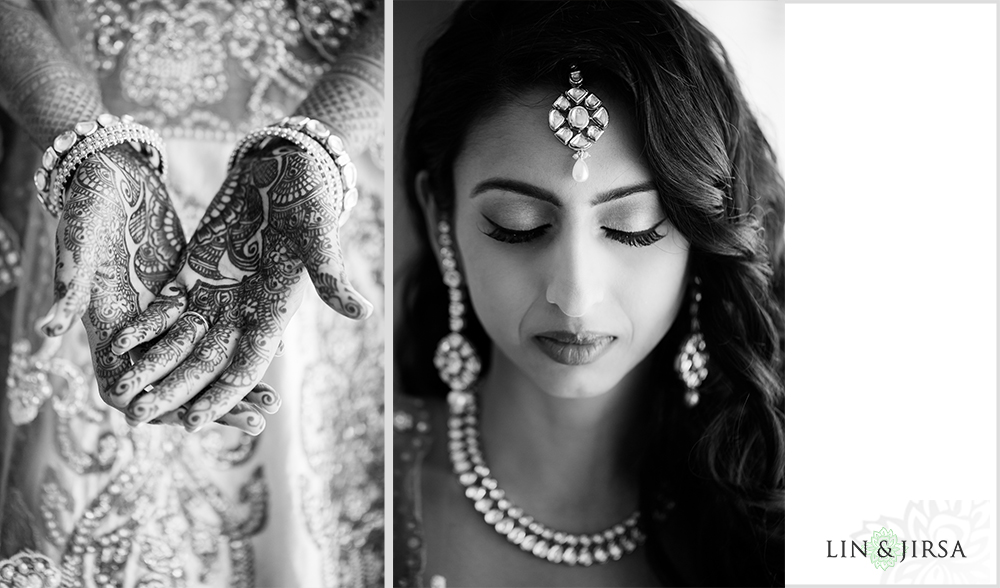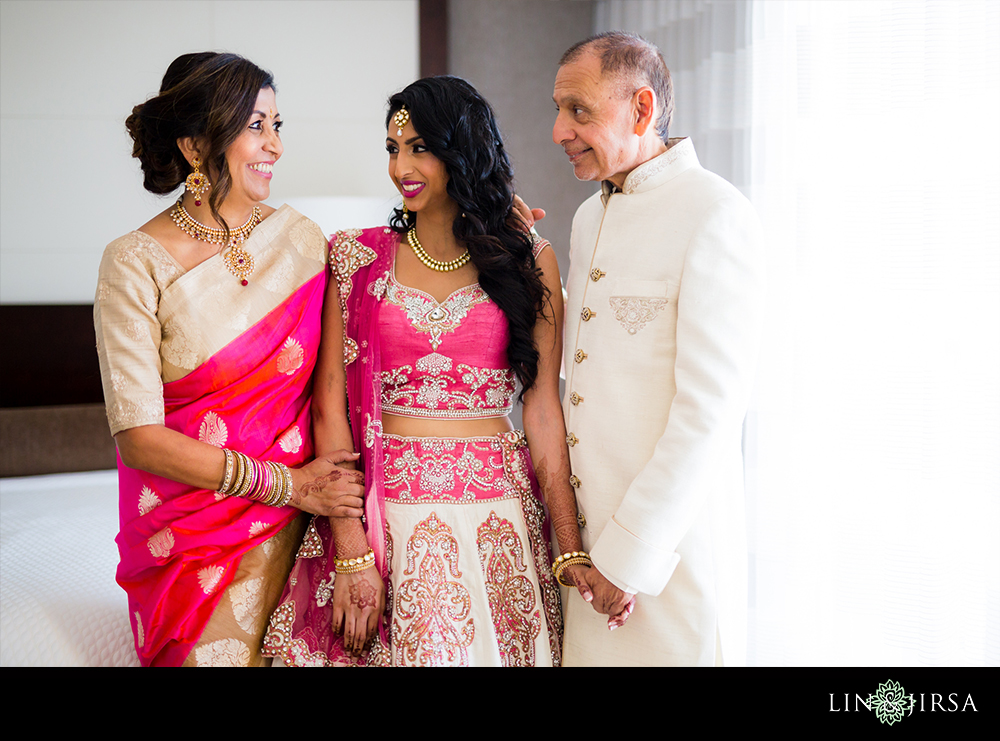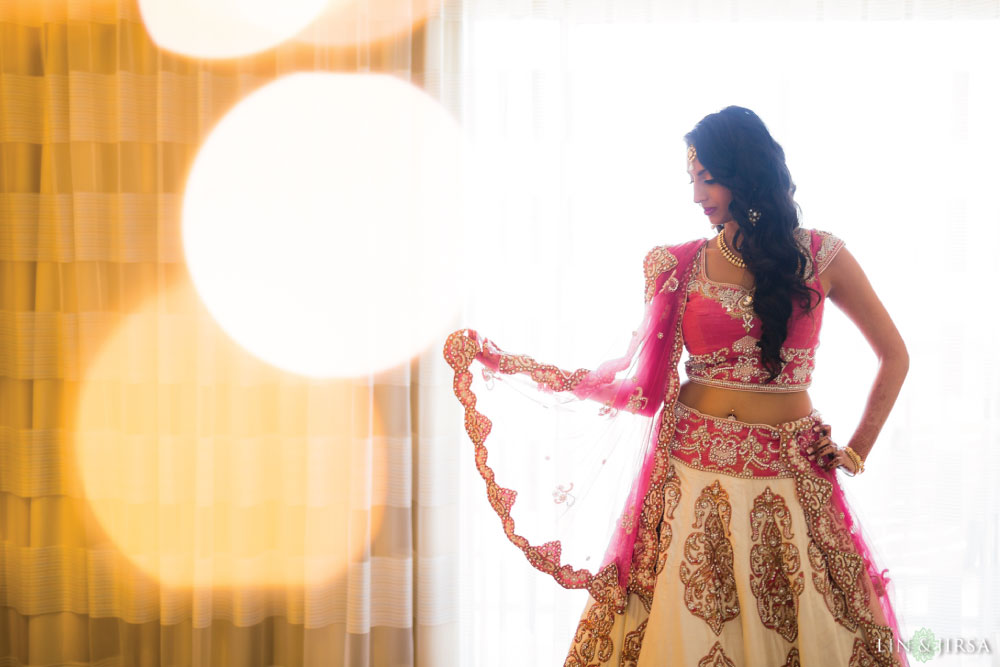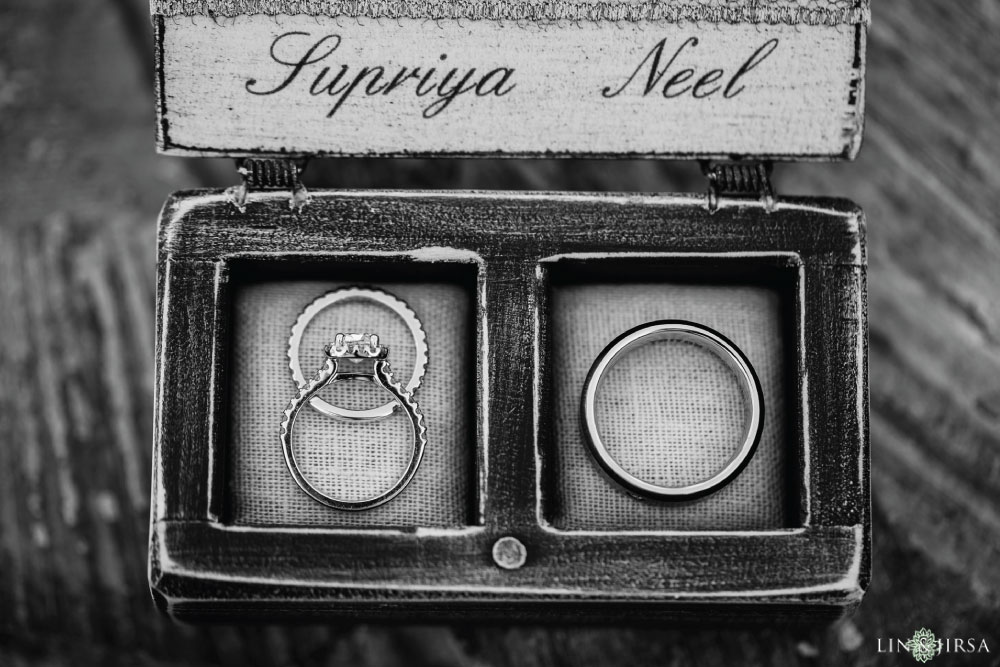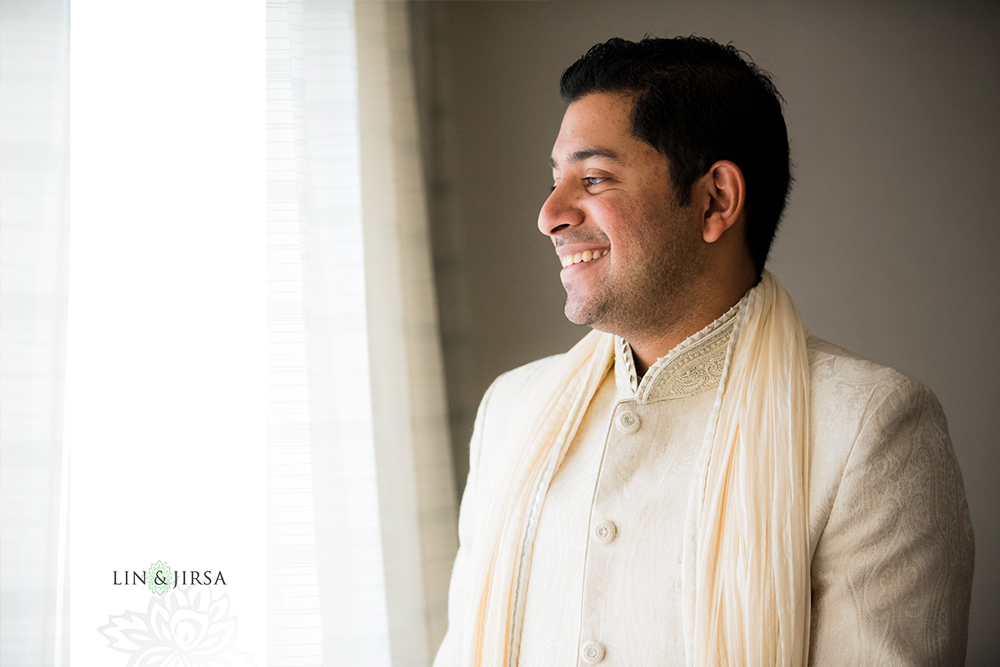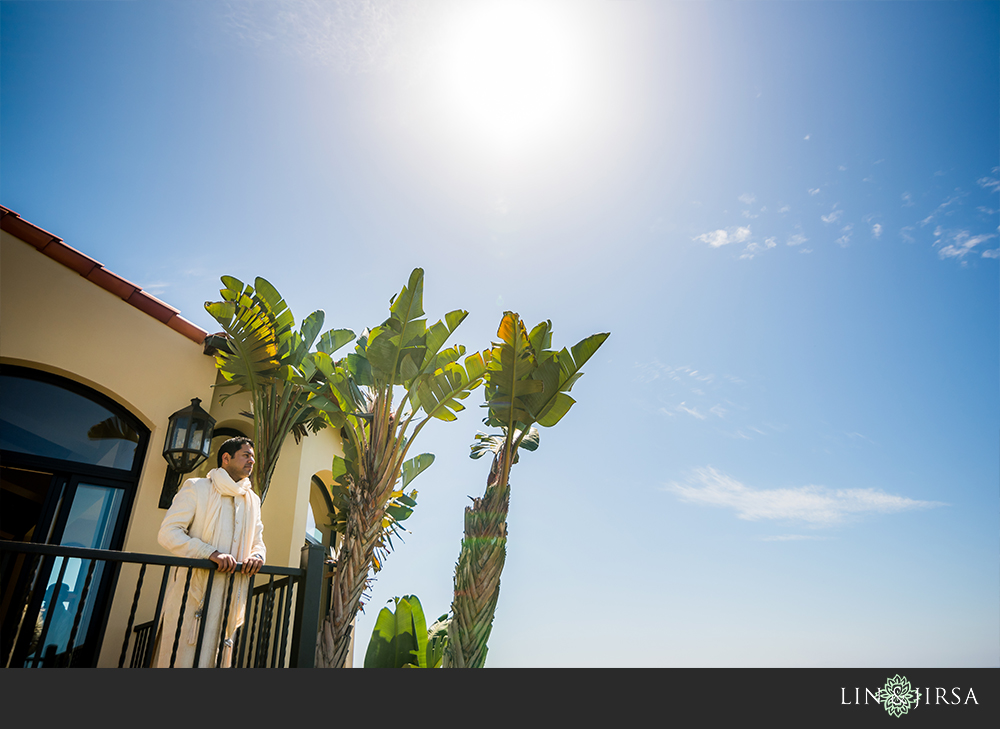 First Look
After photographing some Bridal Portraits we headed over to the Ceremony and Reception location, the Trump National Golf Club in Ranchos Palos Verdes. The indoor hallway served as the perfect location for Neel & Supriya's first look. She made her way over to him, teary-eyed, and Neel quickly provided some comforted relief as spent their last moments as an engaged couple.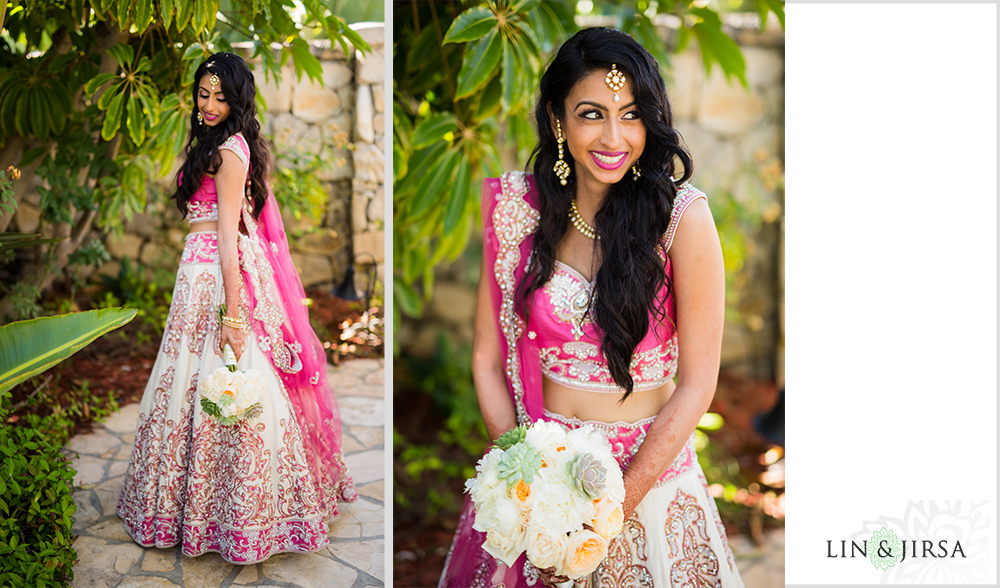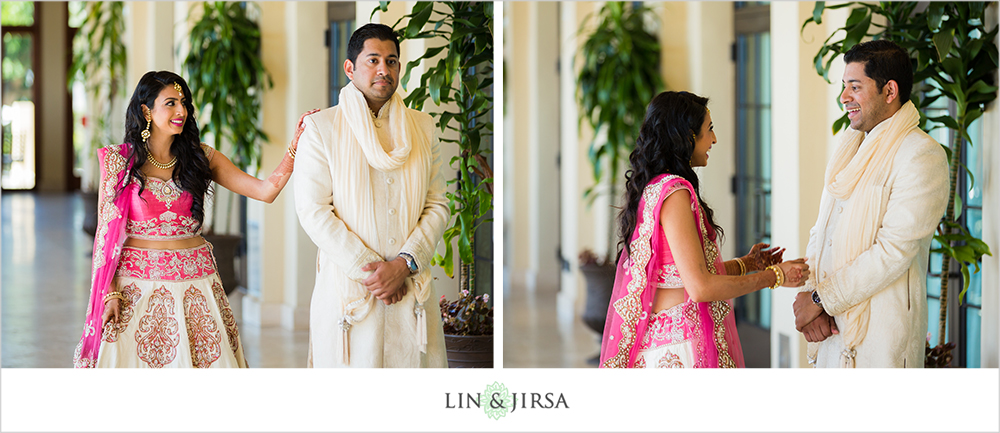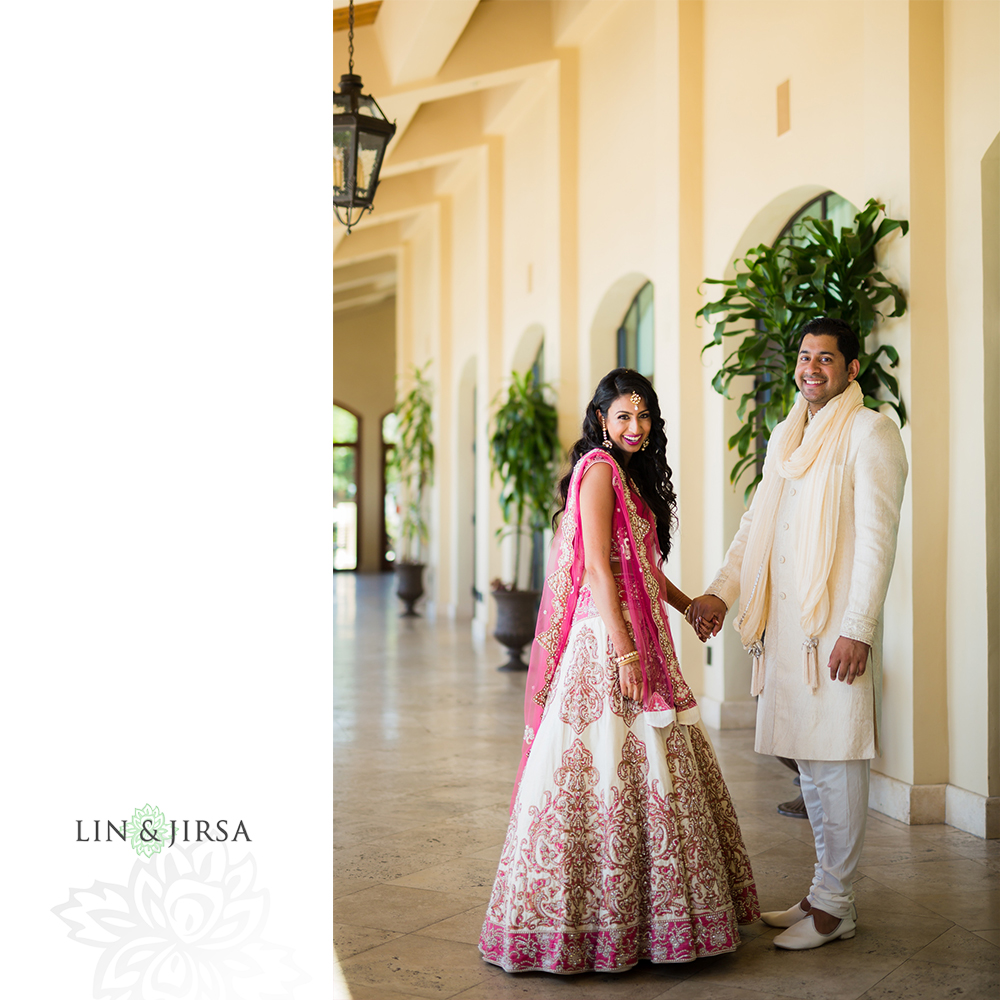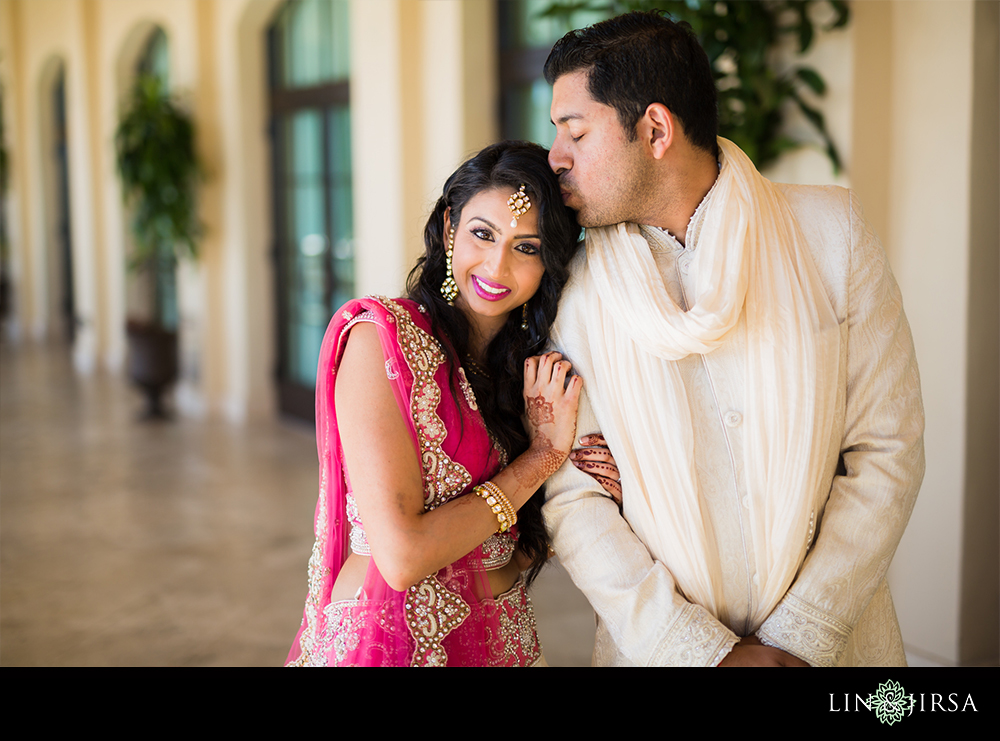 The Bridal Suite at the Trump is surrounded by lush greenery and California palms, serving as a great backdrop for our bridal party portrait. We grabbed a couple of chairs to make for this cozy scene and the girls worked their magic from there.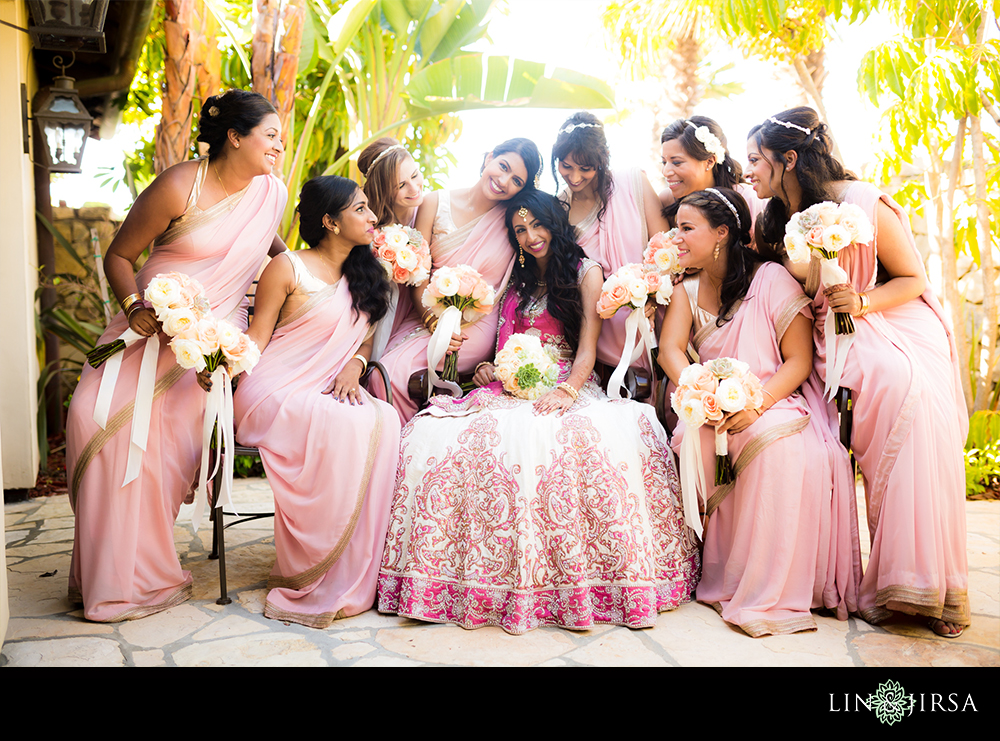 We had to utilize the vast & open golf courses at the Trump so we set up our wedding party shot on the green. Using our off camera flash to overpower the sun and blast some light onto our wedding party made for a pretty epic shot! The couple and their wedding party sported personalized sunglasses given out to all the guests at the ceremony so we had them rock them for a couple shots!
Baraat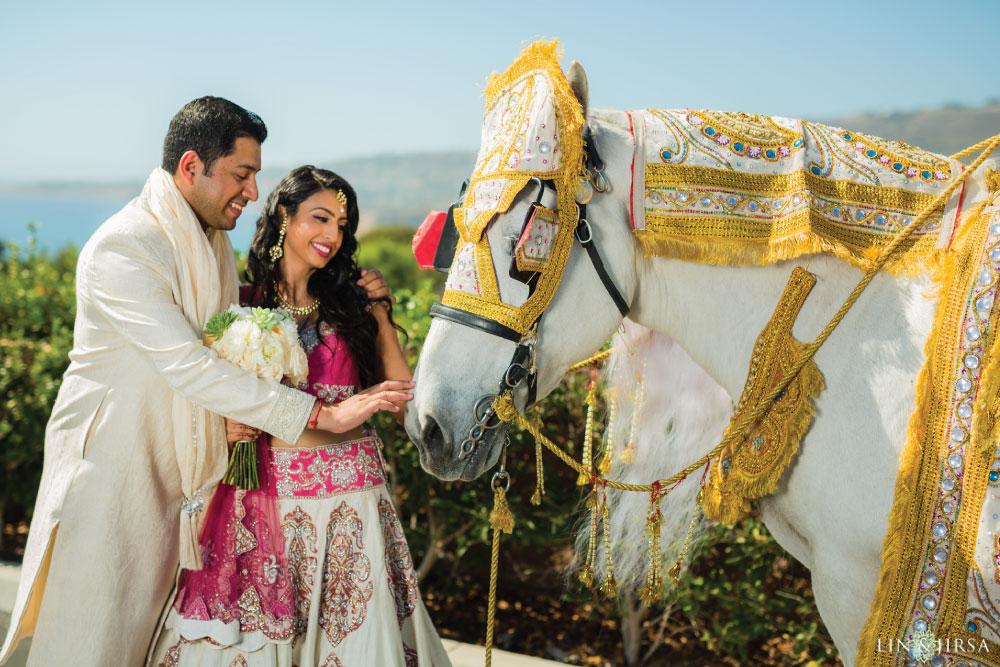 Neel mounted his horse provided by Enchanted Carriages and set off on his Baraat through the Trump National Golf Club parking lot.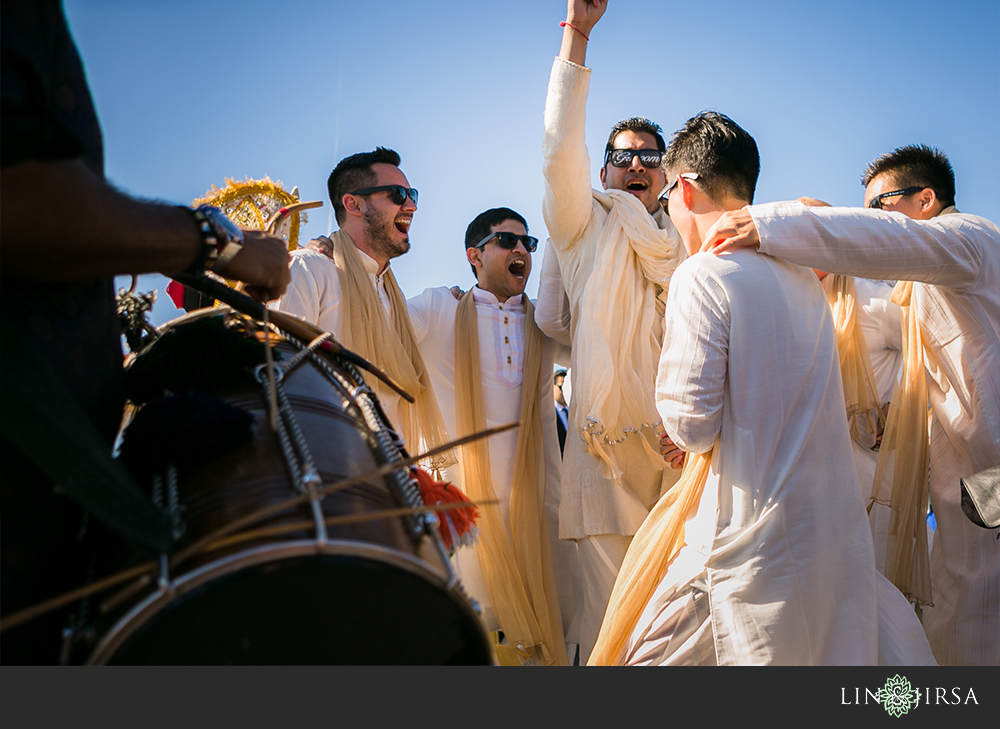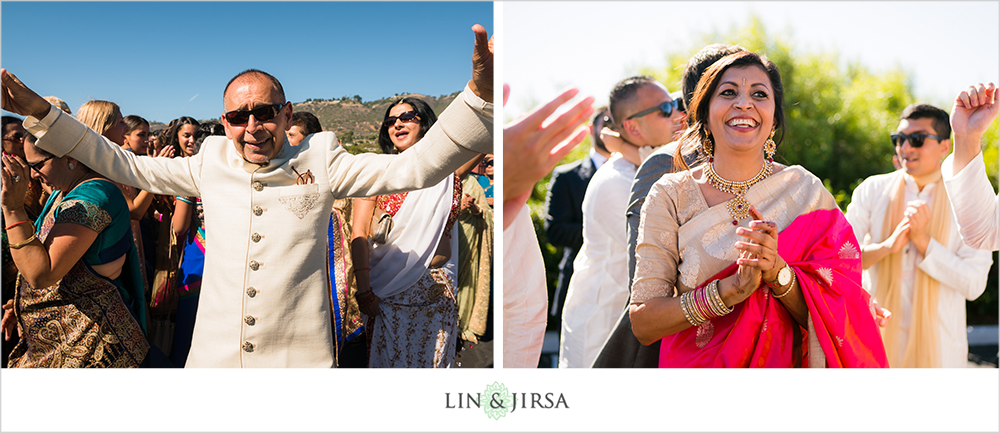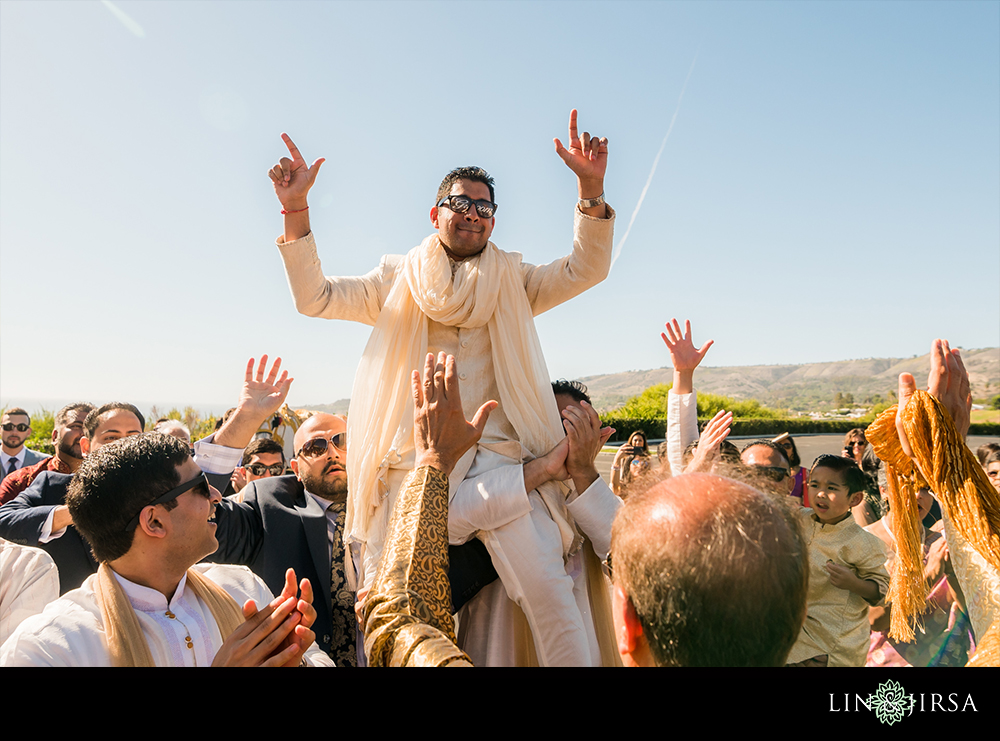 Supriya's family greeted Neel and his parents & relatives at entrance where they exchanged garlands in a ceremony called Milni.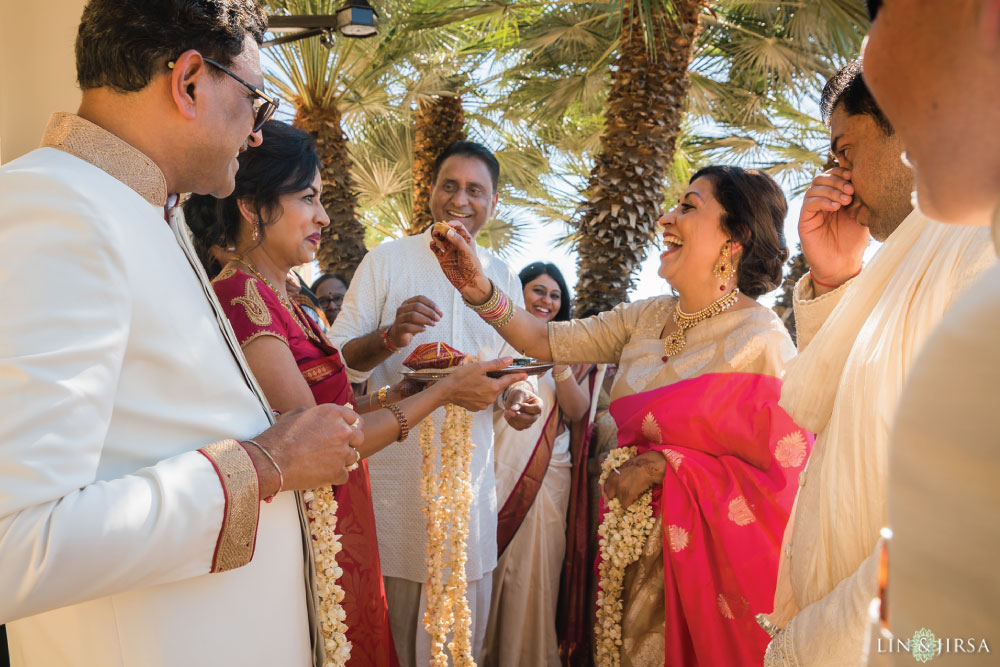 Wedding Ceremony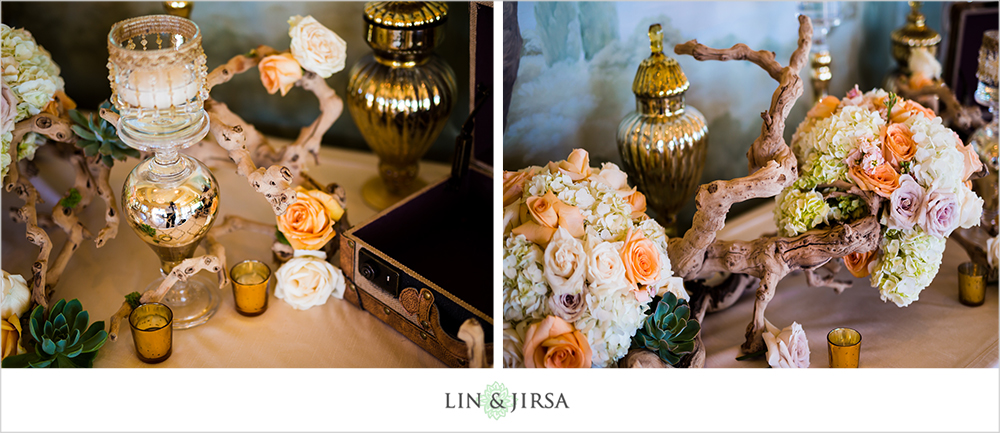 Both Neel & Supriya are studying to become Doctors and this was the perfect detail to add to their ceremony to include a special part of their lives during their wedding day!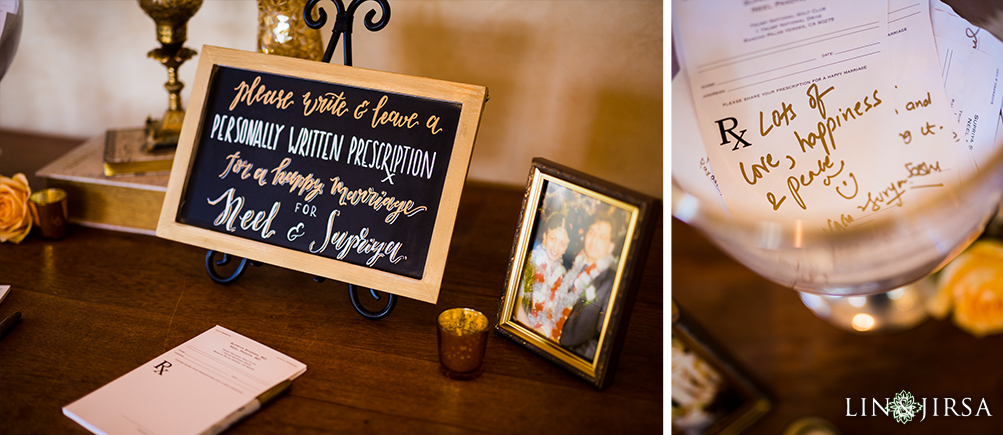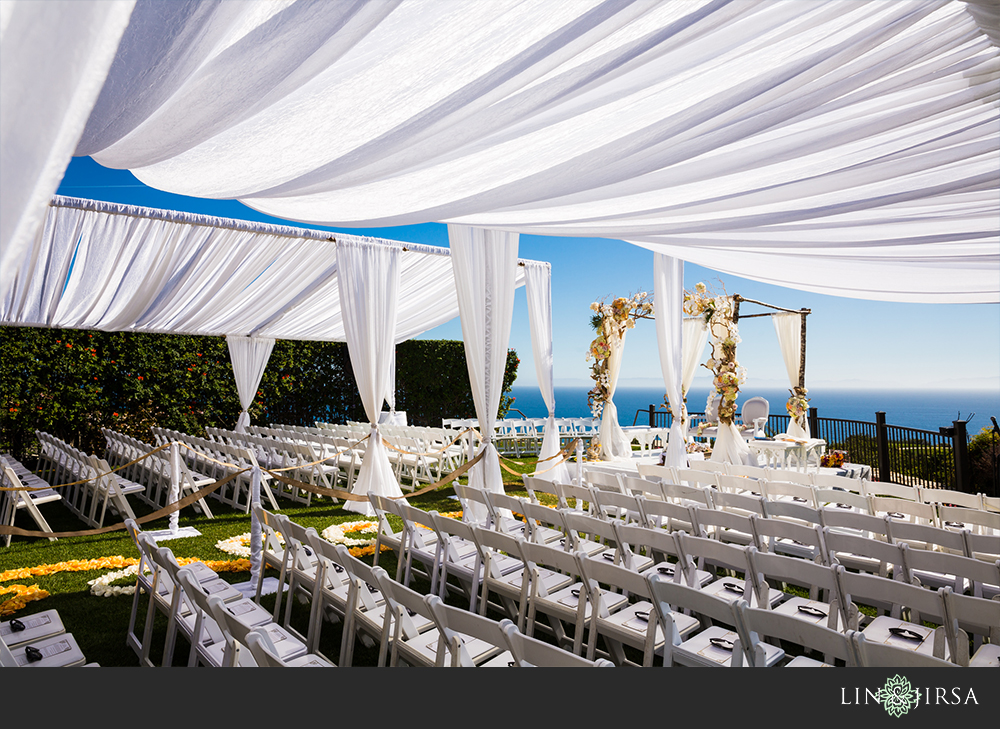 DNT Elite Events and Ethnic Essence did an absolutely amazing job transforming this lush green lawn into a gorgeous ceremony site. Using a combination of wood branches and a multitude of roses, this modern Mandap is a truly a show-stopper. The stark white contrast of the canopy and drapes against the perfectly blue sky and ocean make for such a picturesque scene.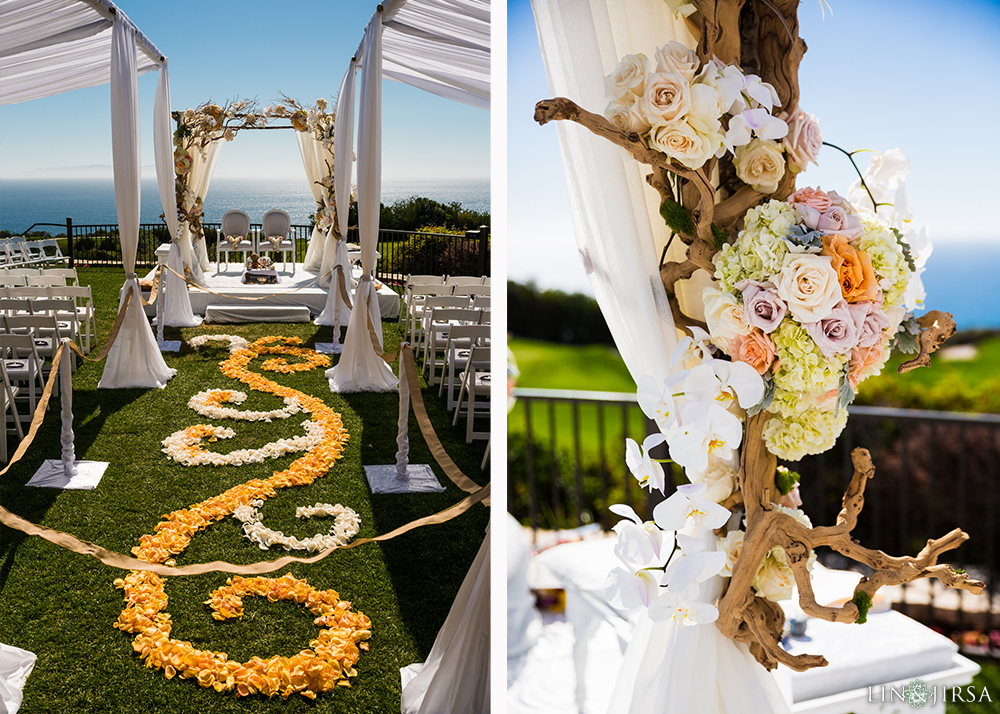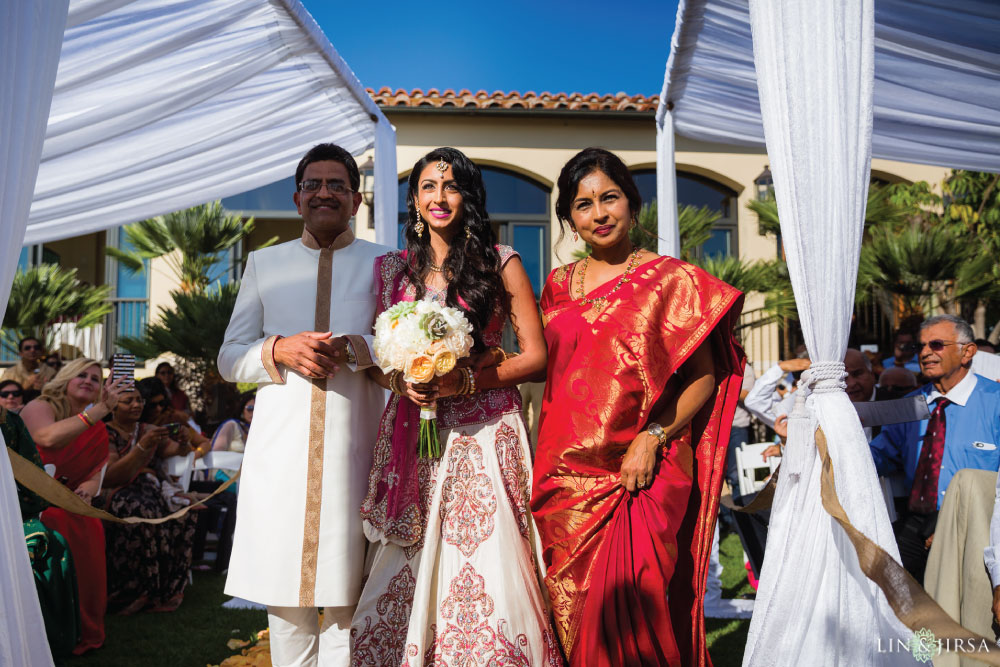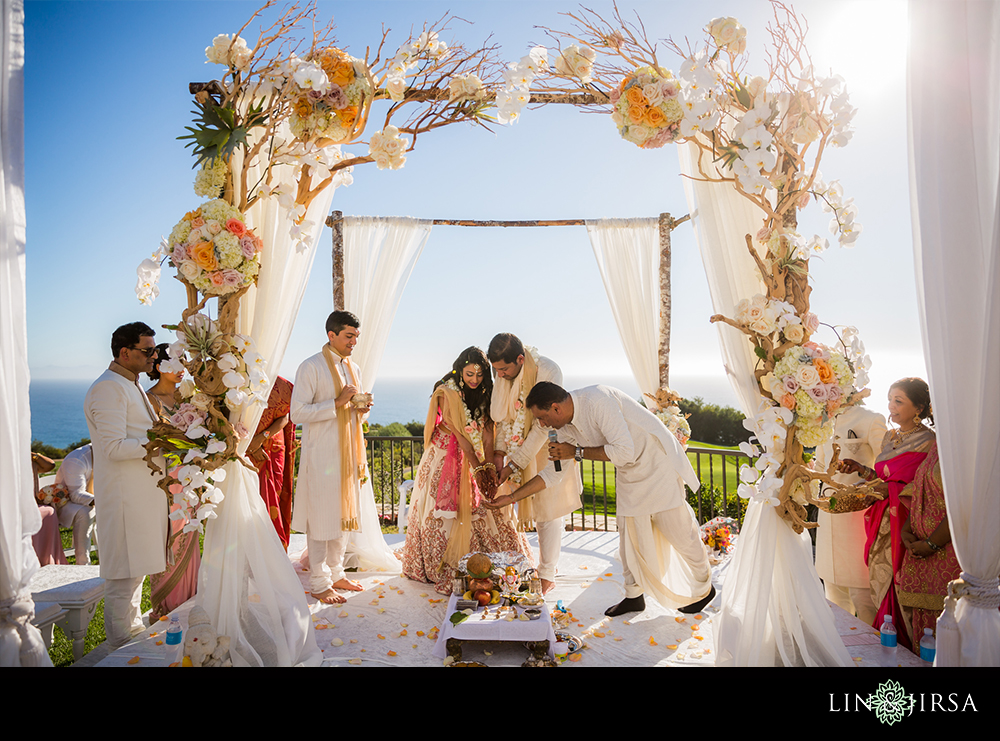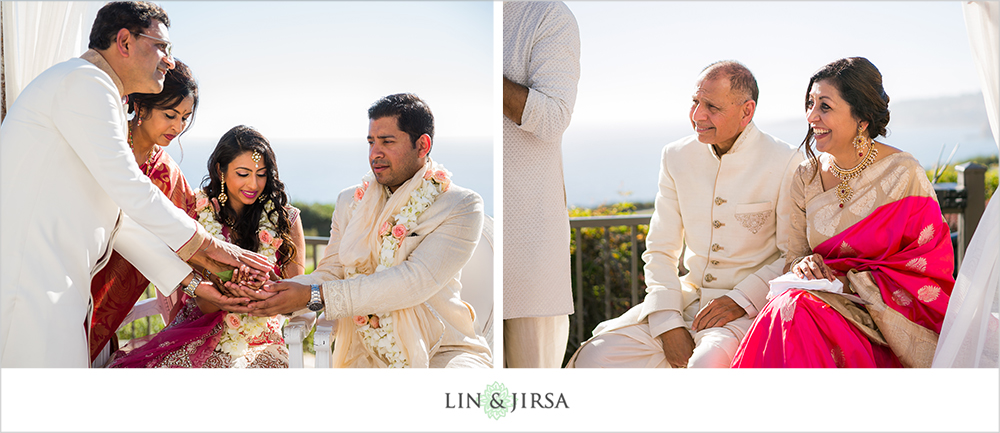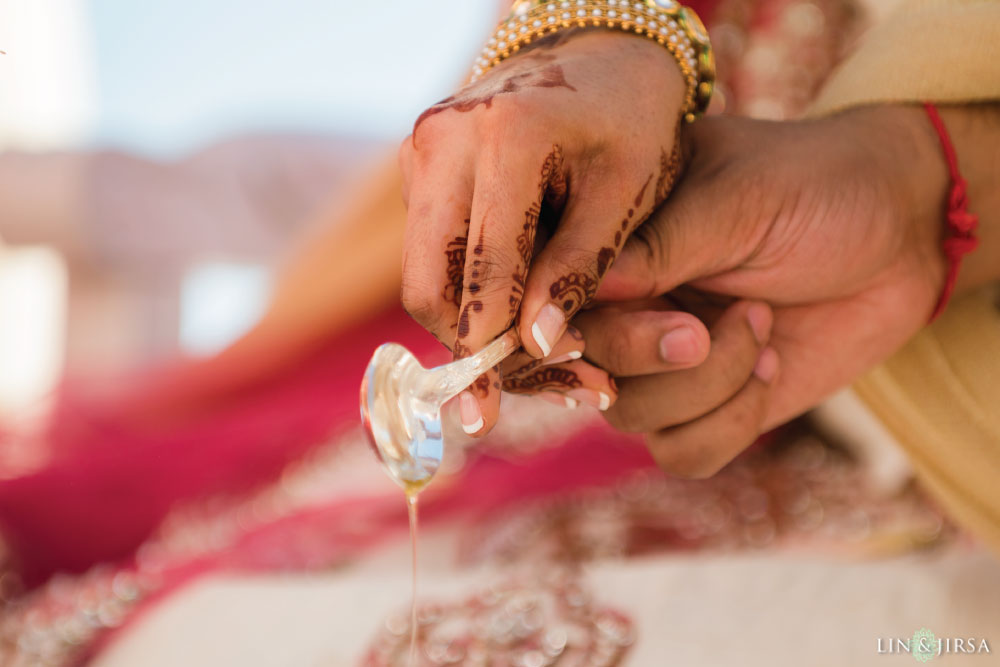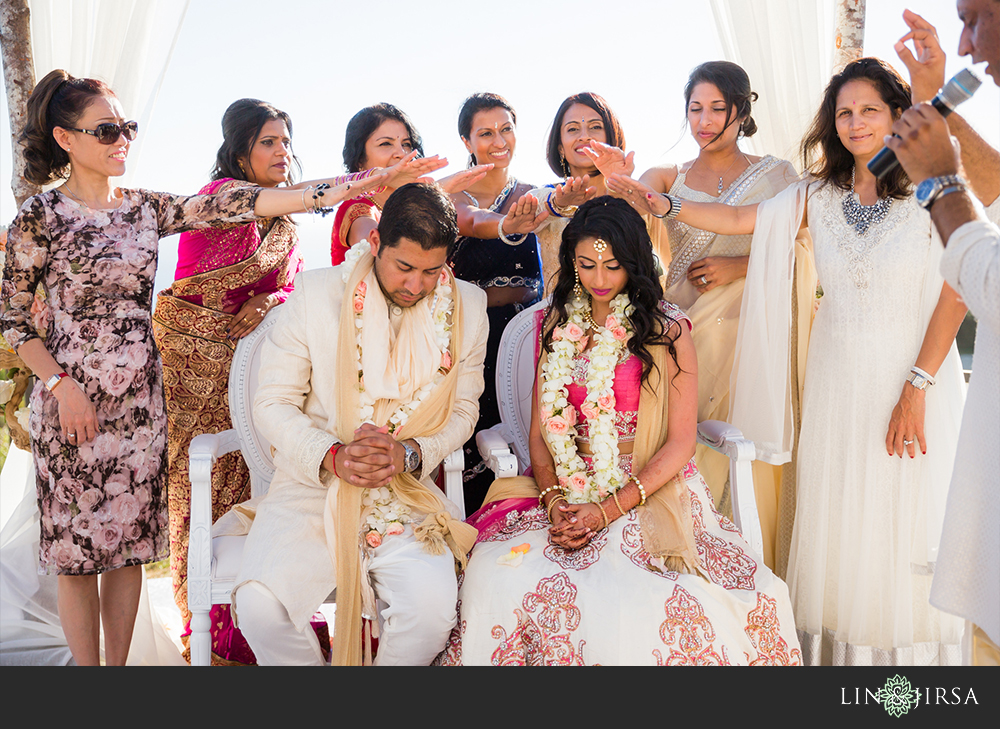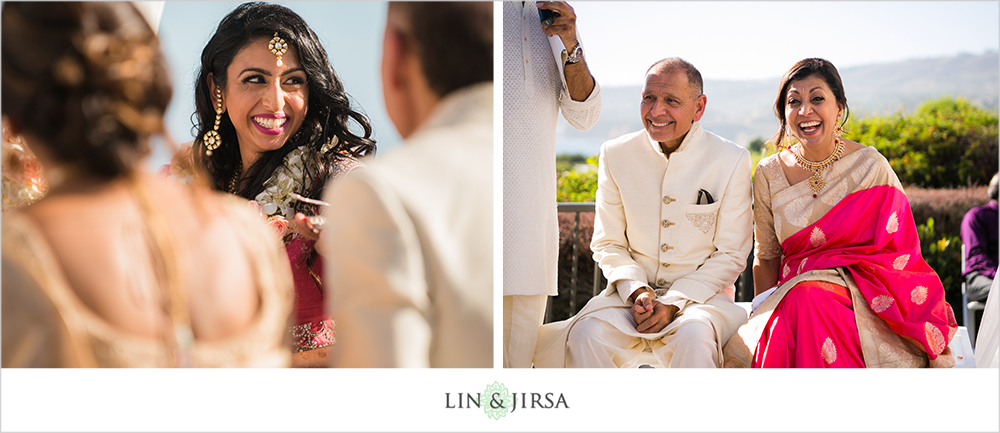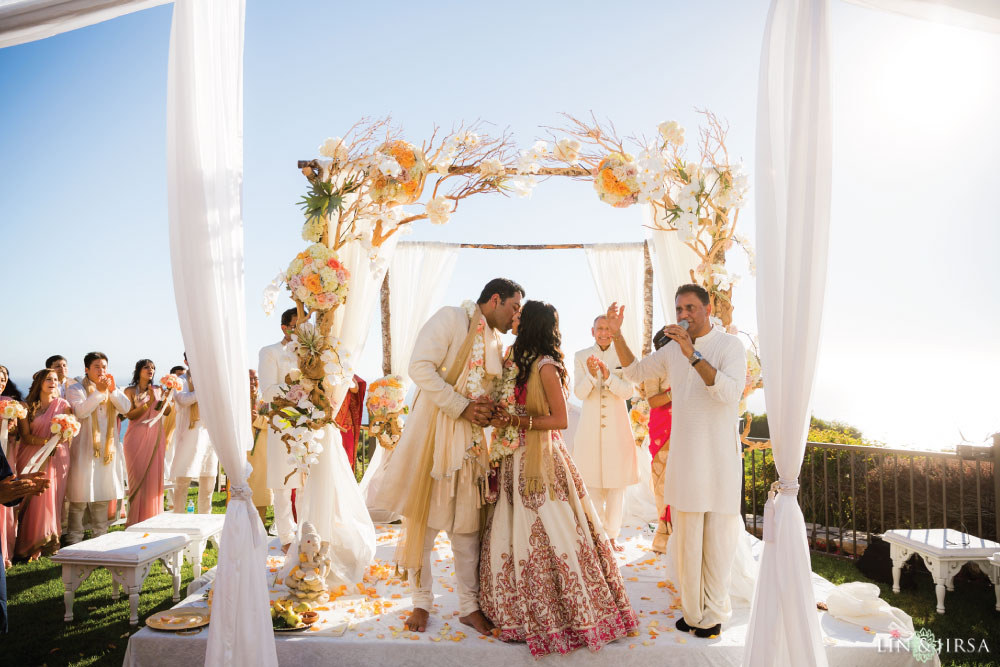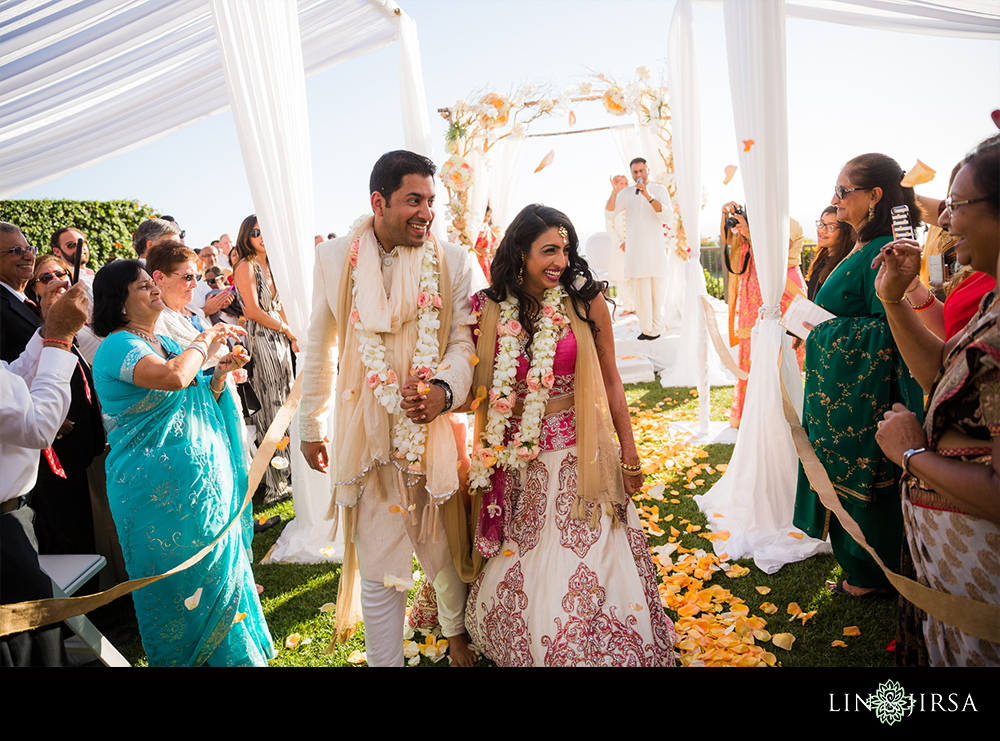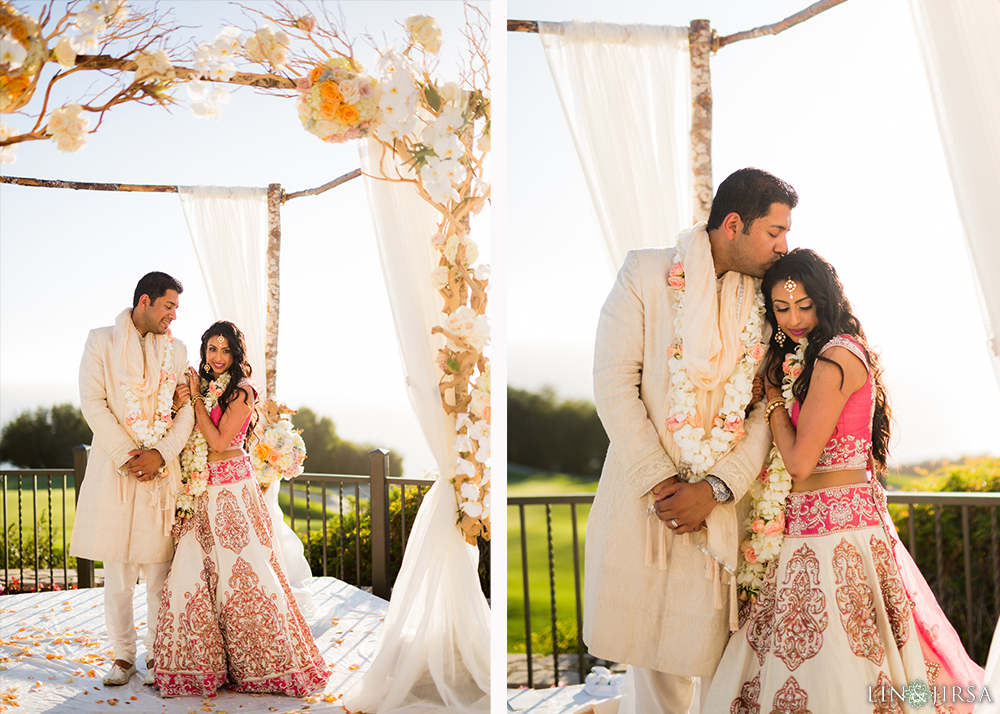 Wedding Couples Session
We whisked our couple away to a small cliff near the golf course that looks out to the beautiful ocean and cliffs of Palos Verdes. We caught the last few moments of sunset and used all the gorgeous natural light remaining to capture some beautiful wedding portraits.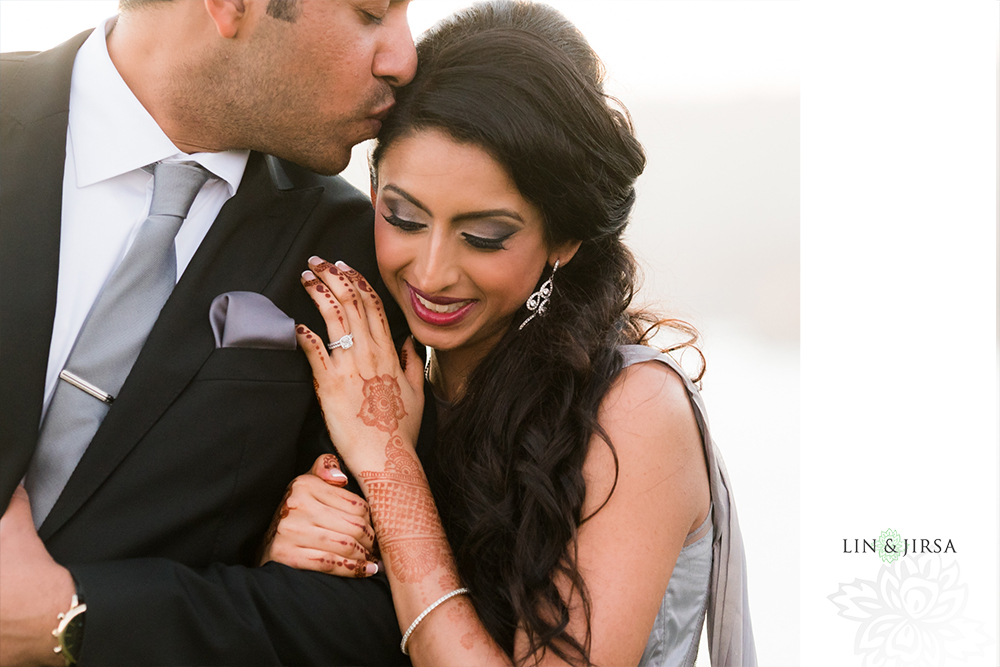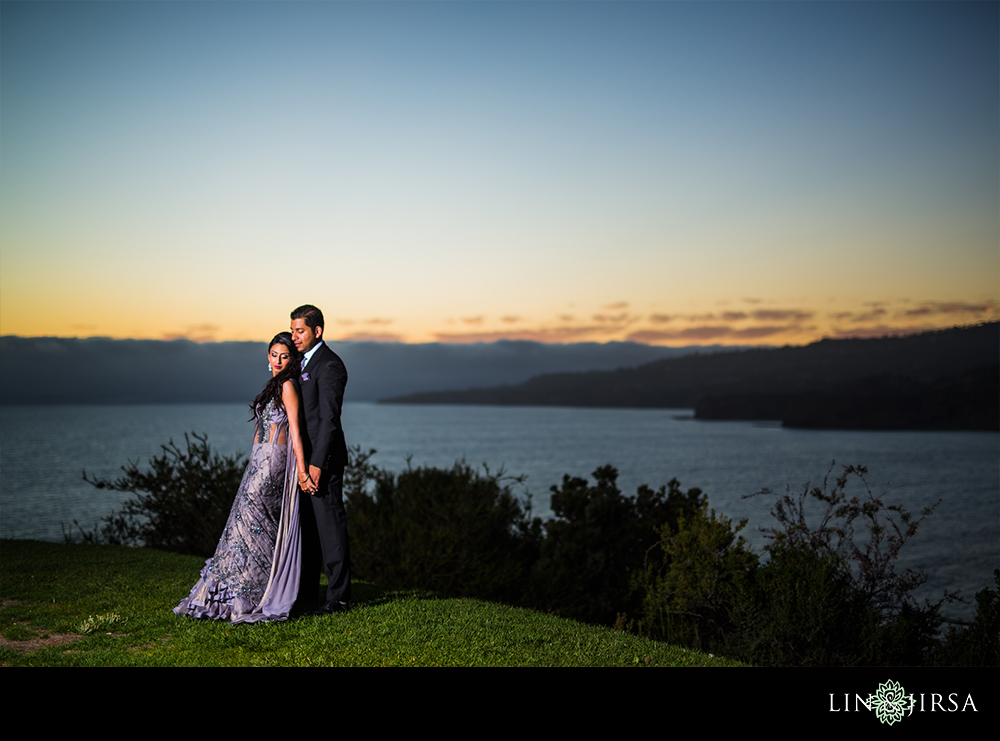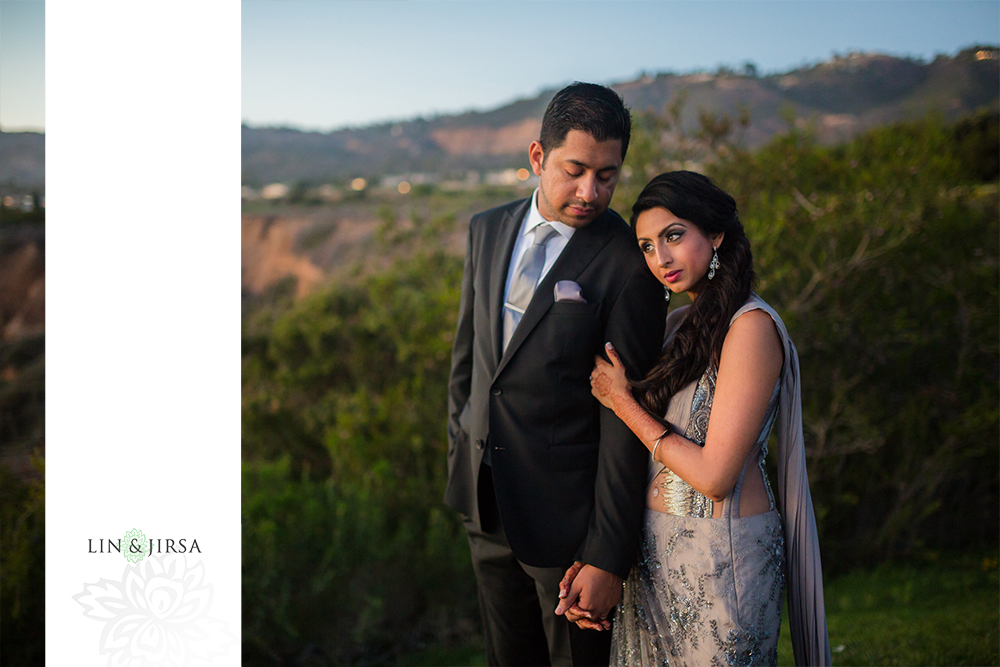 We were lucky enough to get a glimpse of the moon shining over the cliffside and positioned our couple to capture this stunning shot. The deep blue hue of the sky made for such an gorgeous end to our couples session.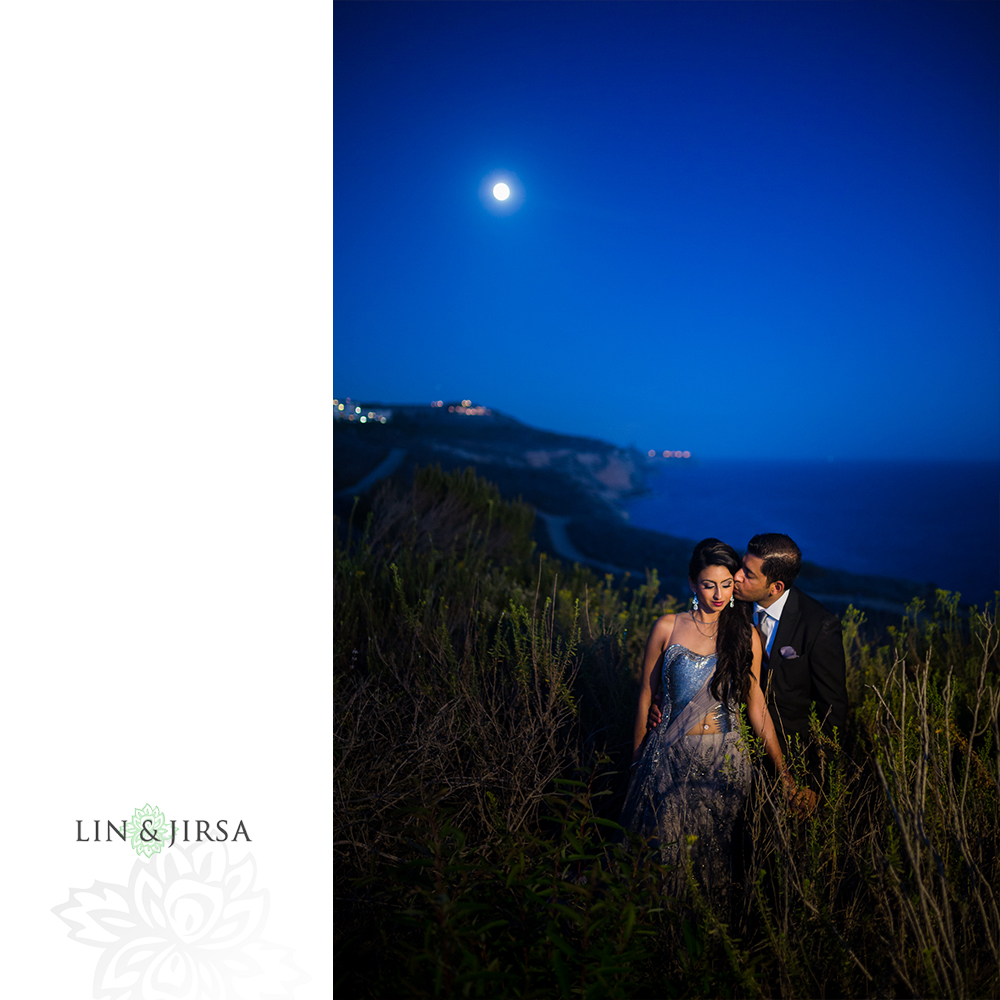 Wedding Reception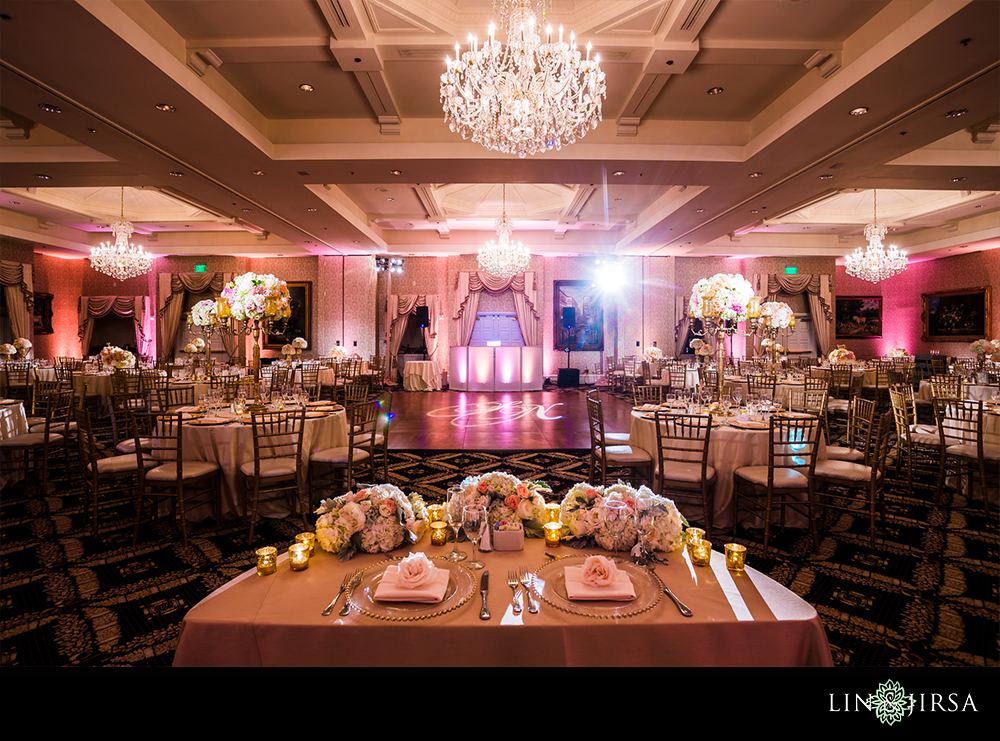 Books and quoted frames surrounded the incredible centerpieces and added a personal touch of Neel & Supriya to this gorgeous Trump Ballroom. The classy & elegant gold accents in the room were striking against the pink uplighting provided by 3D Sounds.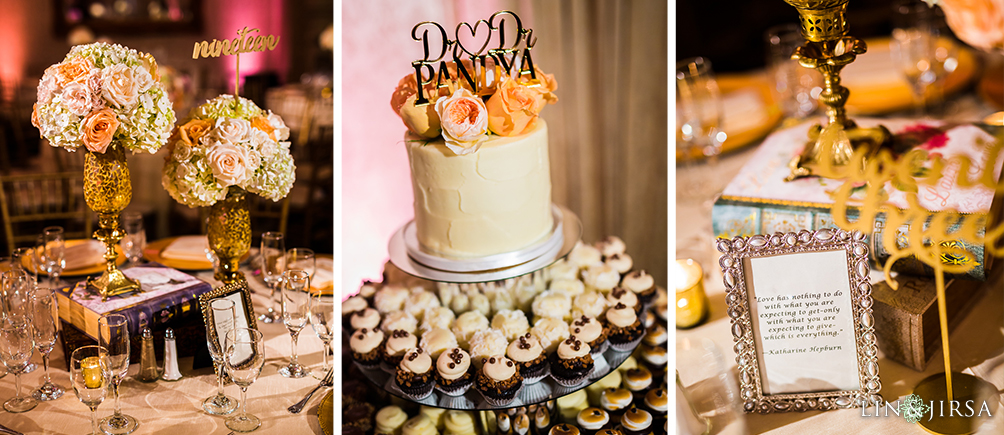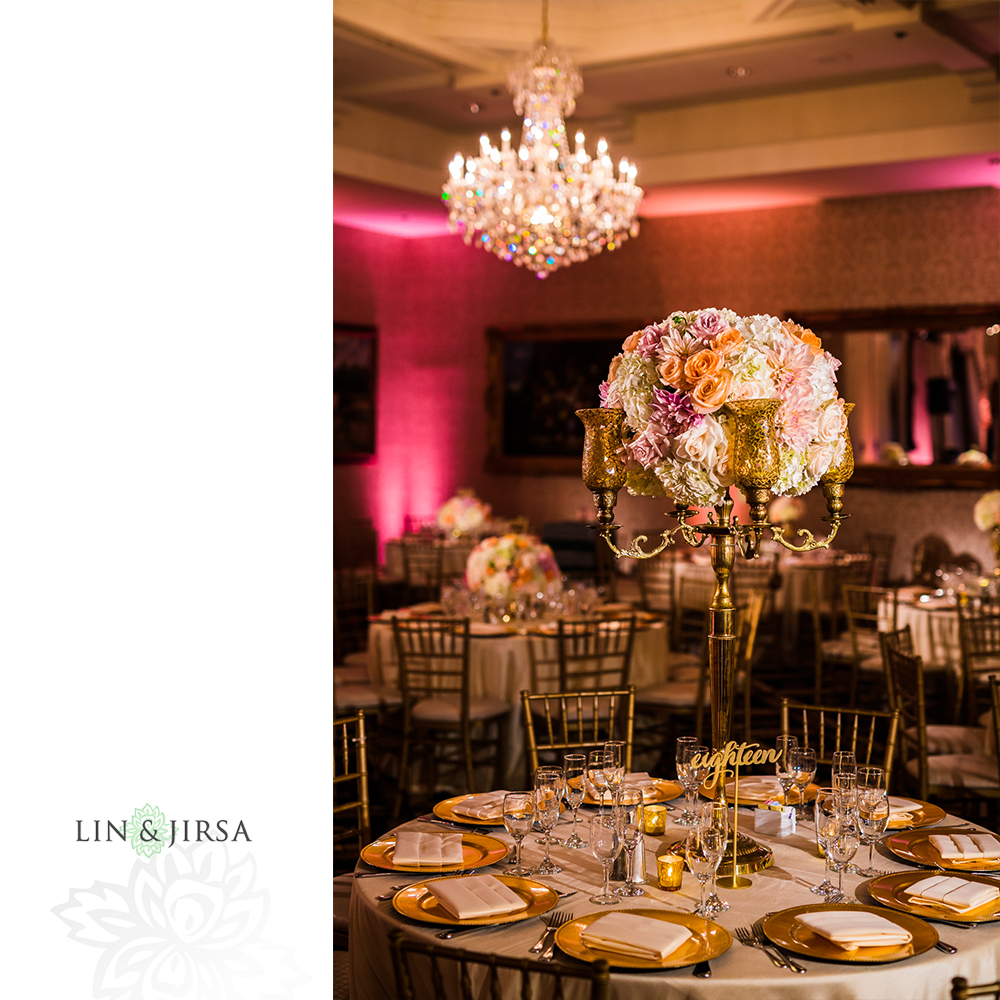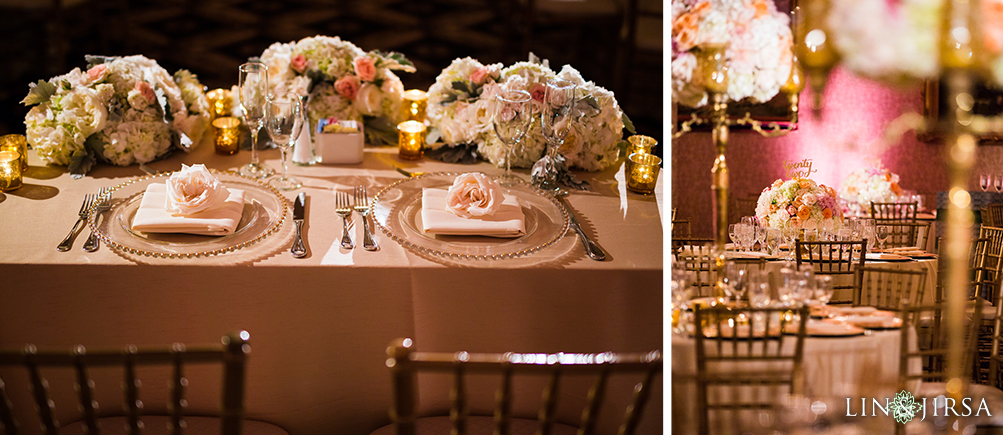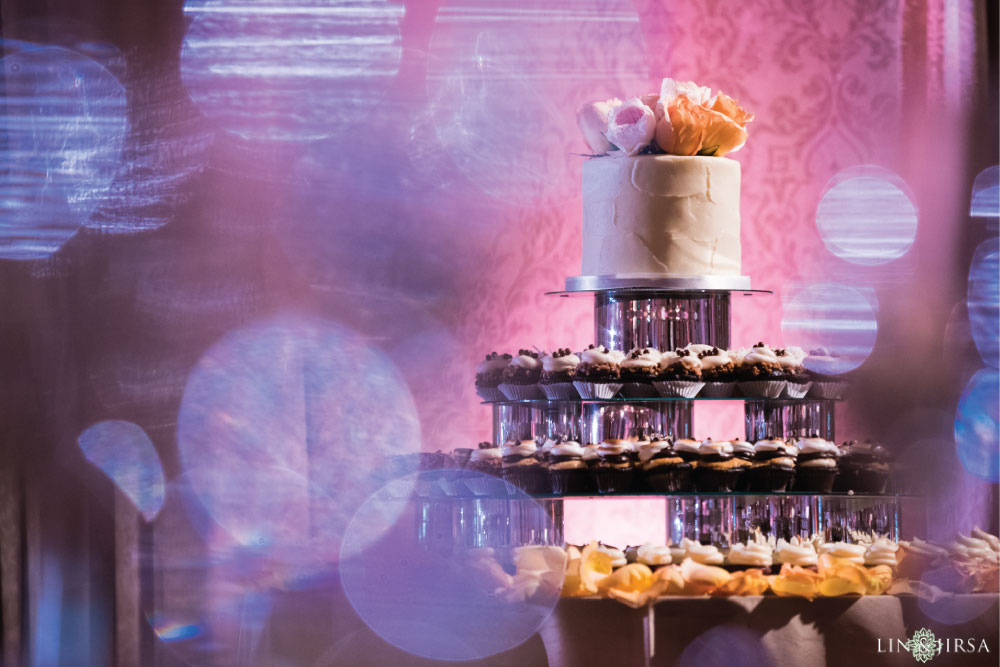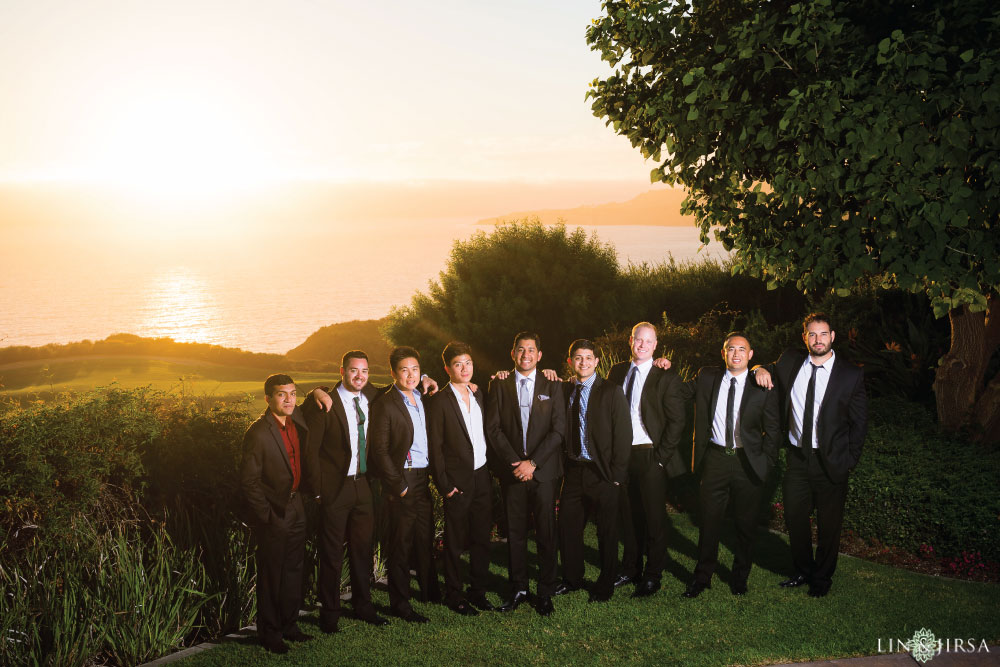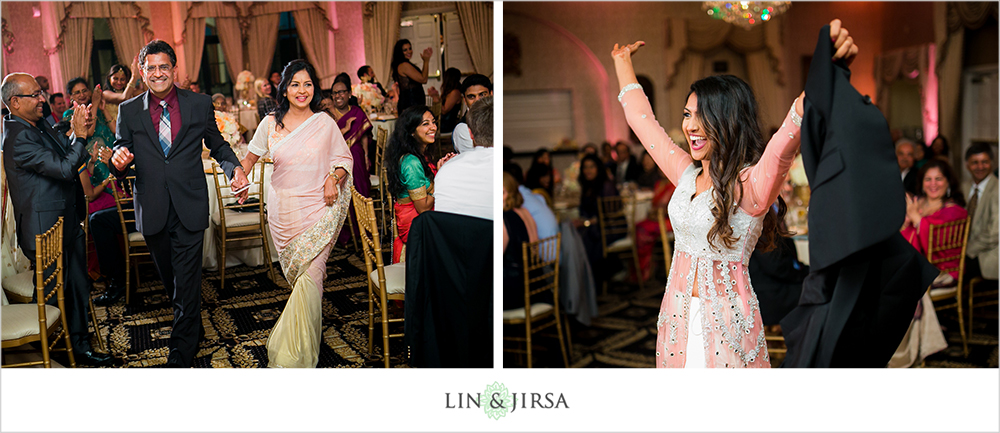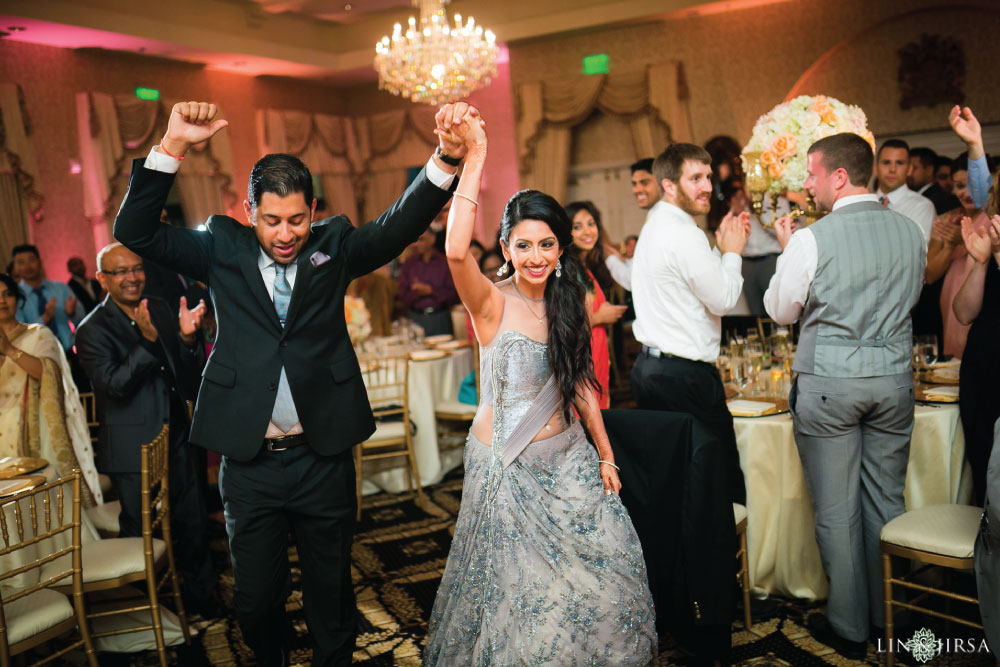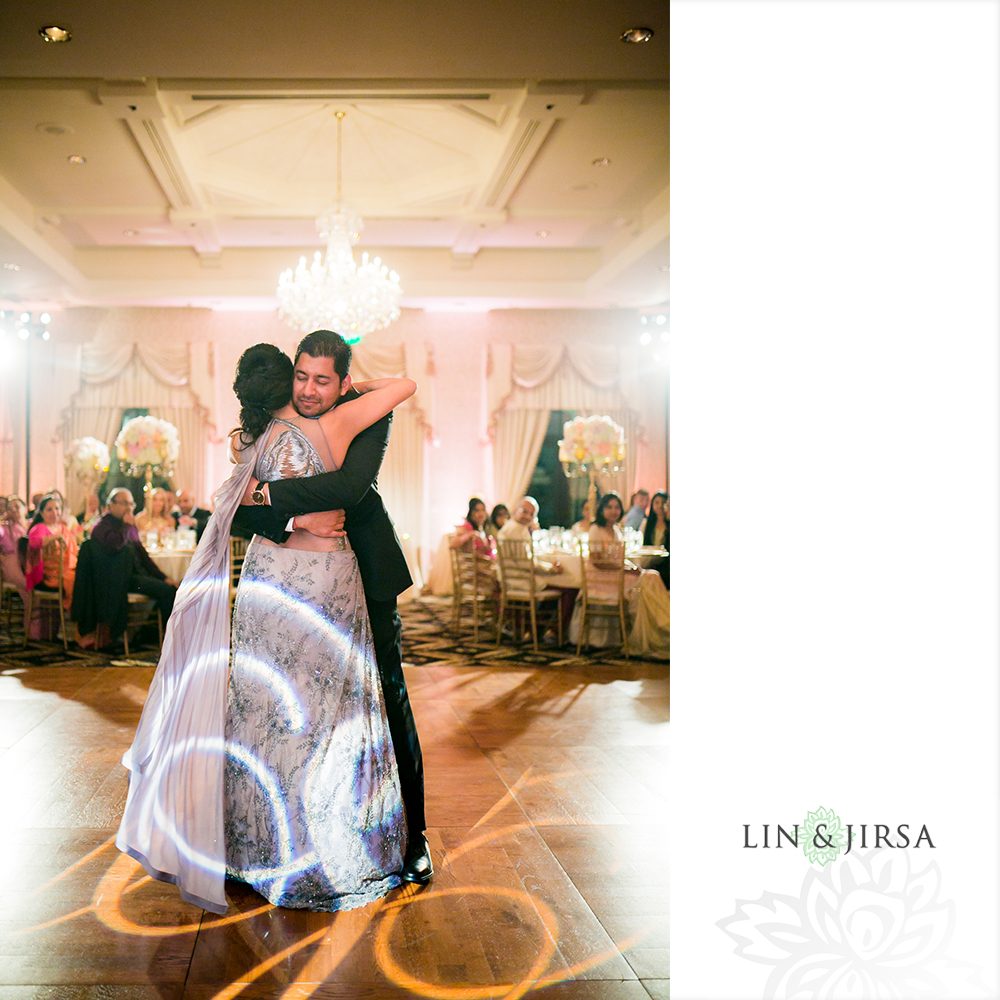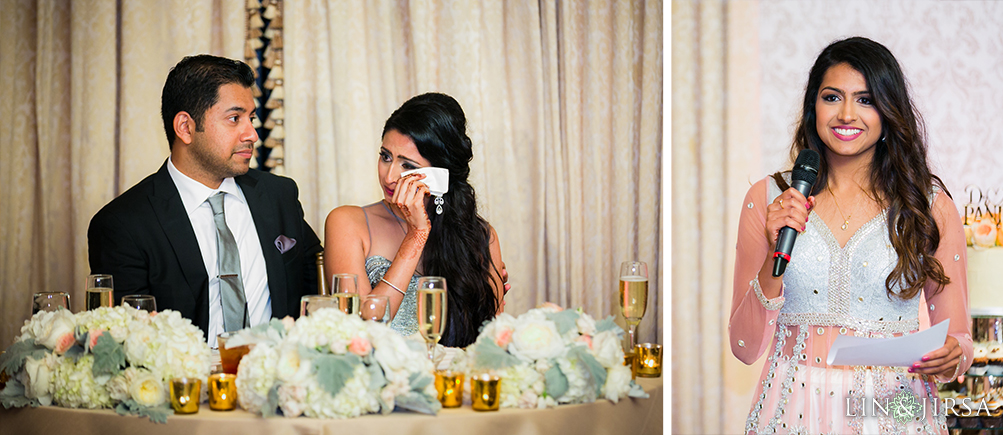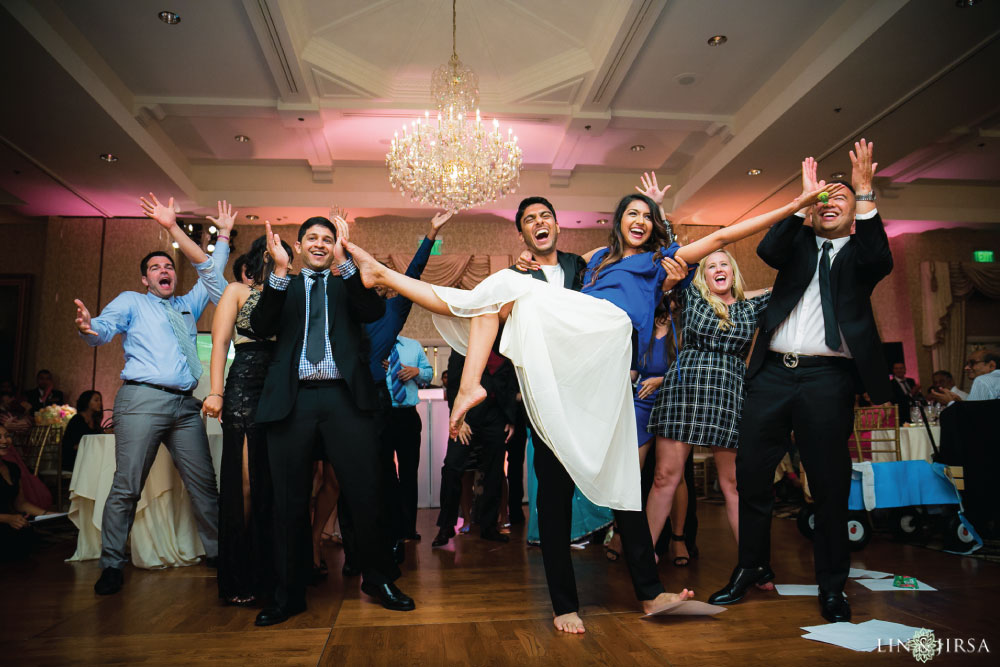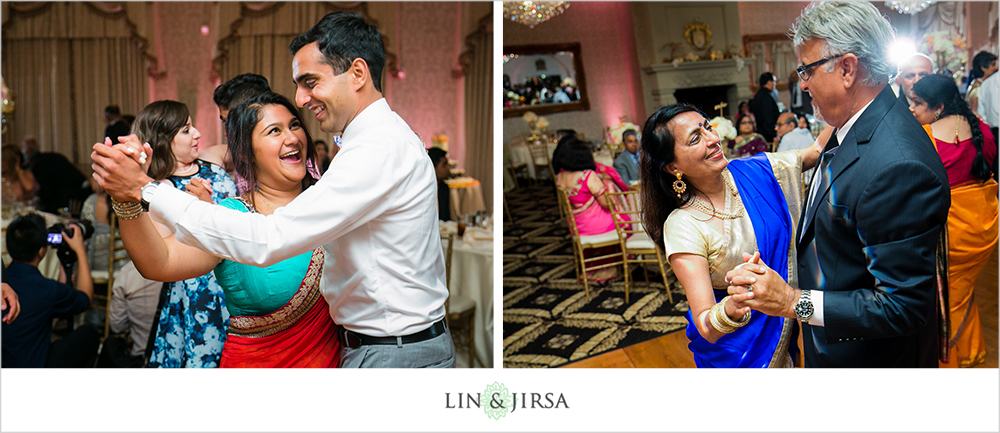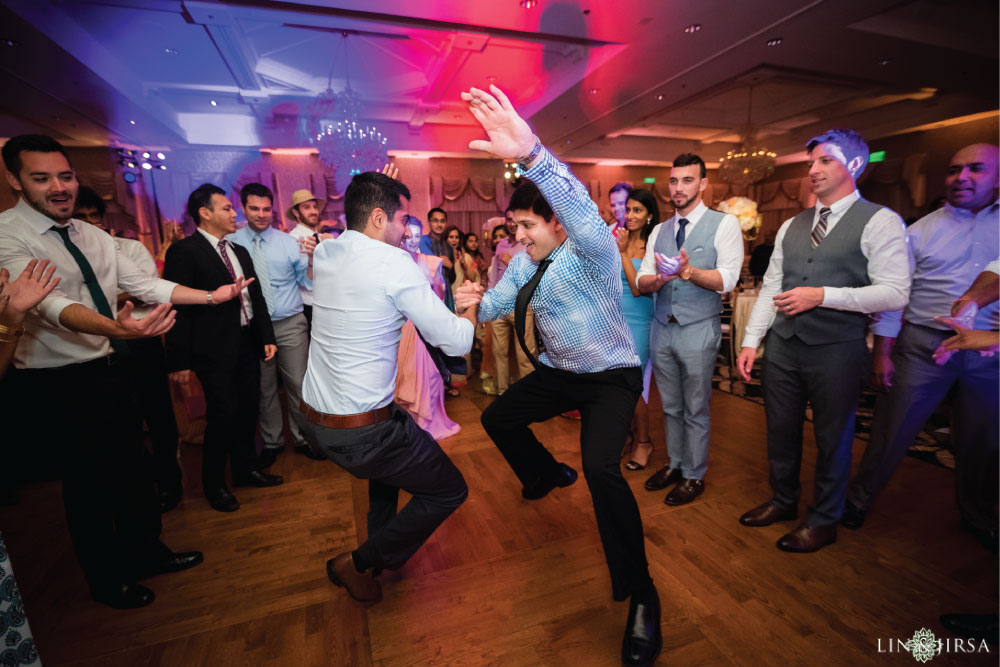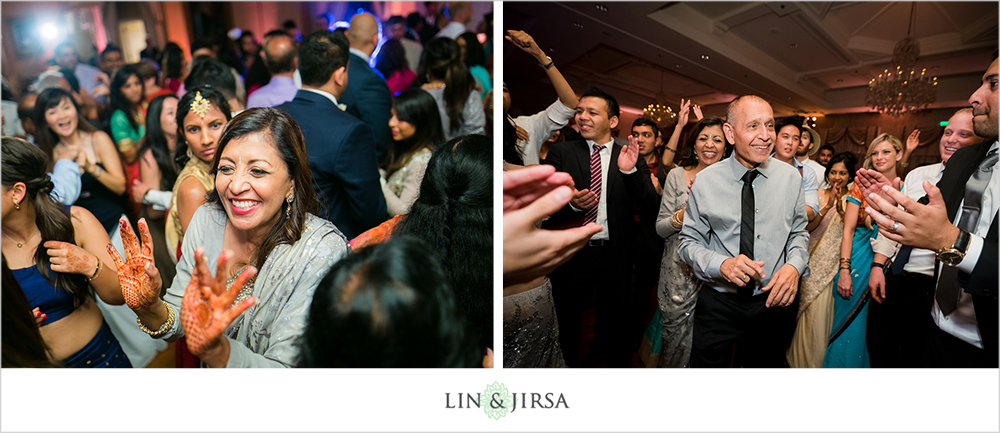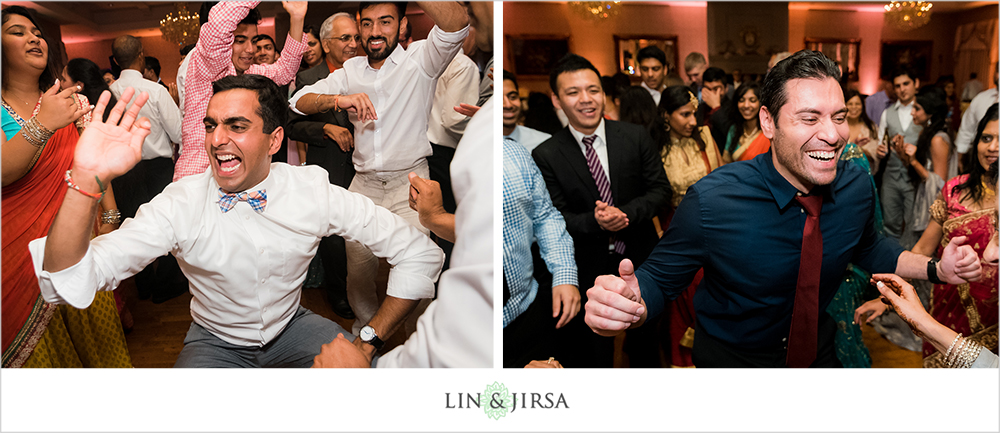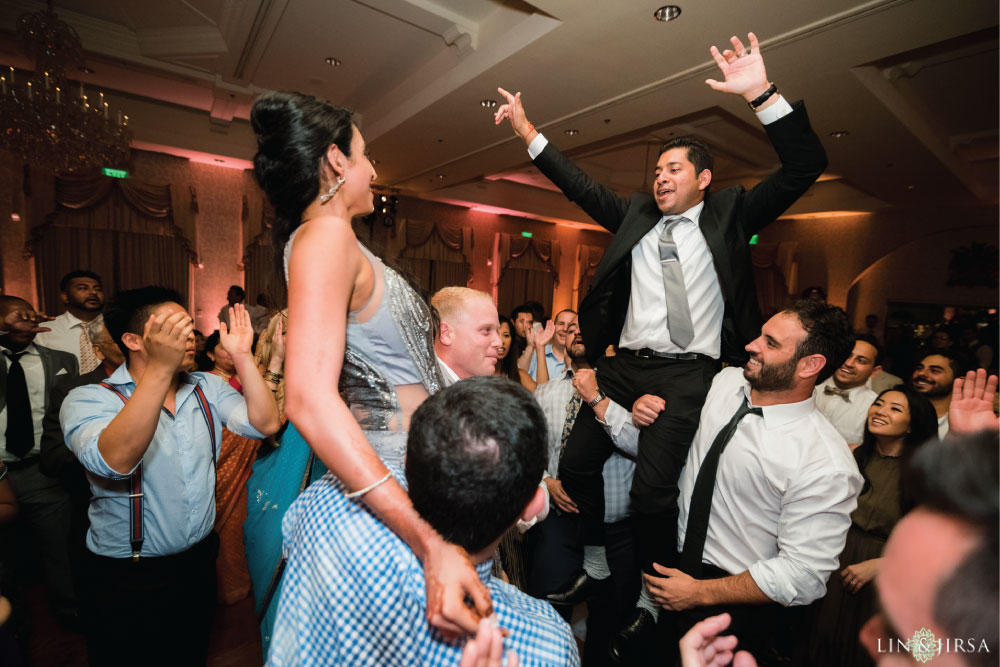 As if this day wasn't epic enough, Neel & Supriya hired an In n Out Truck to provide some late night goodies for the guests. Although they wouldn't let them board the truck, we grabbed some great shots of them devouring their delicious meals.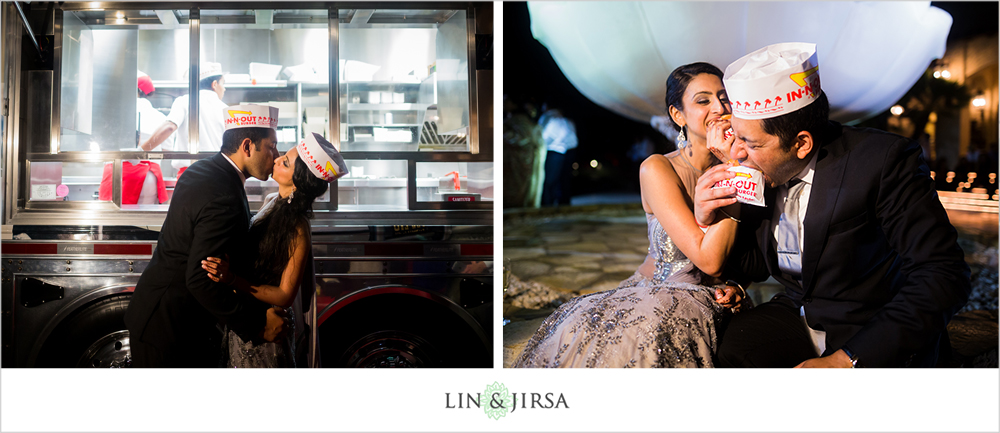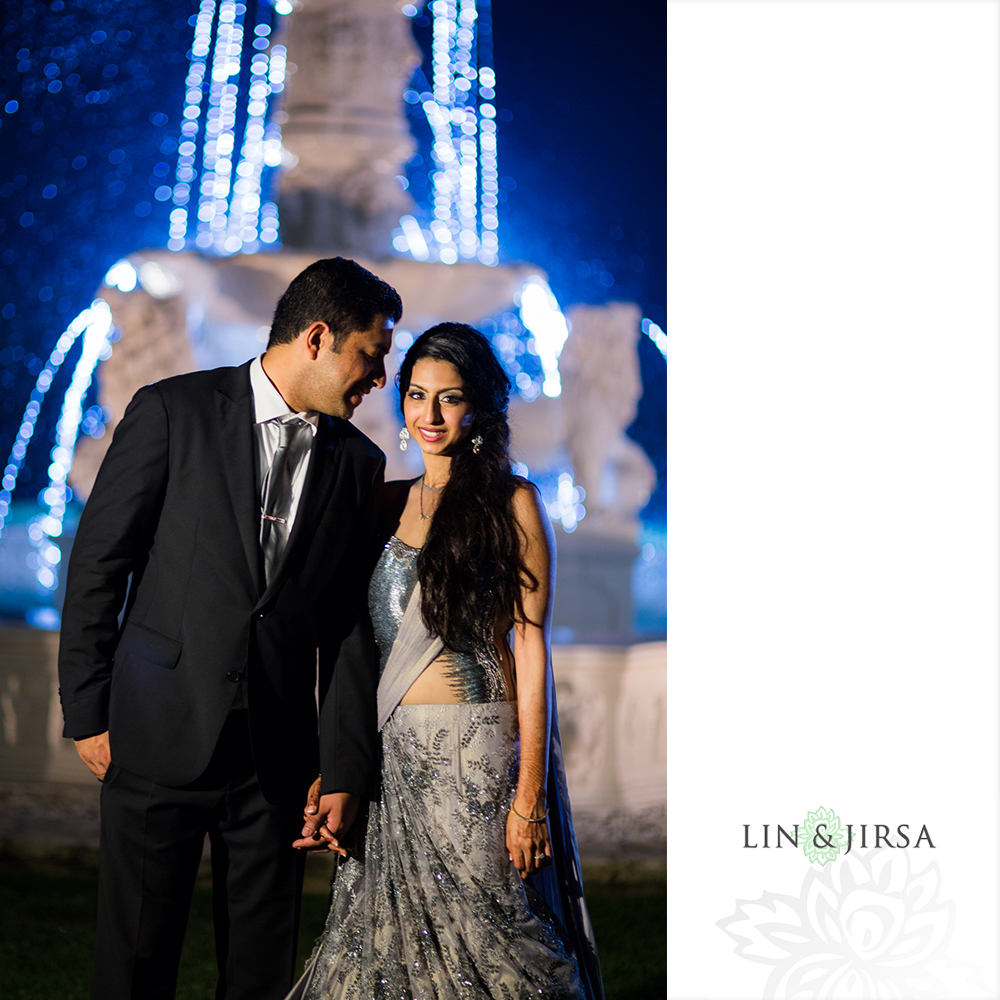 While setting up for the shot above we noticed a heavy fog rolling into the area and knew that we had to try and capture it before it left the scene. We headed to the back of the property and set up this next shot and luckily just made it in time to get some foggy goodness.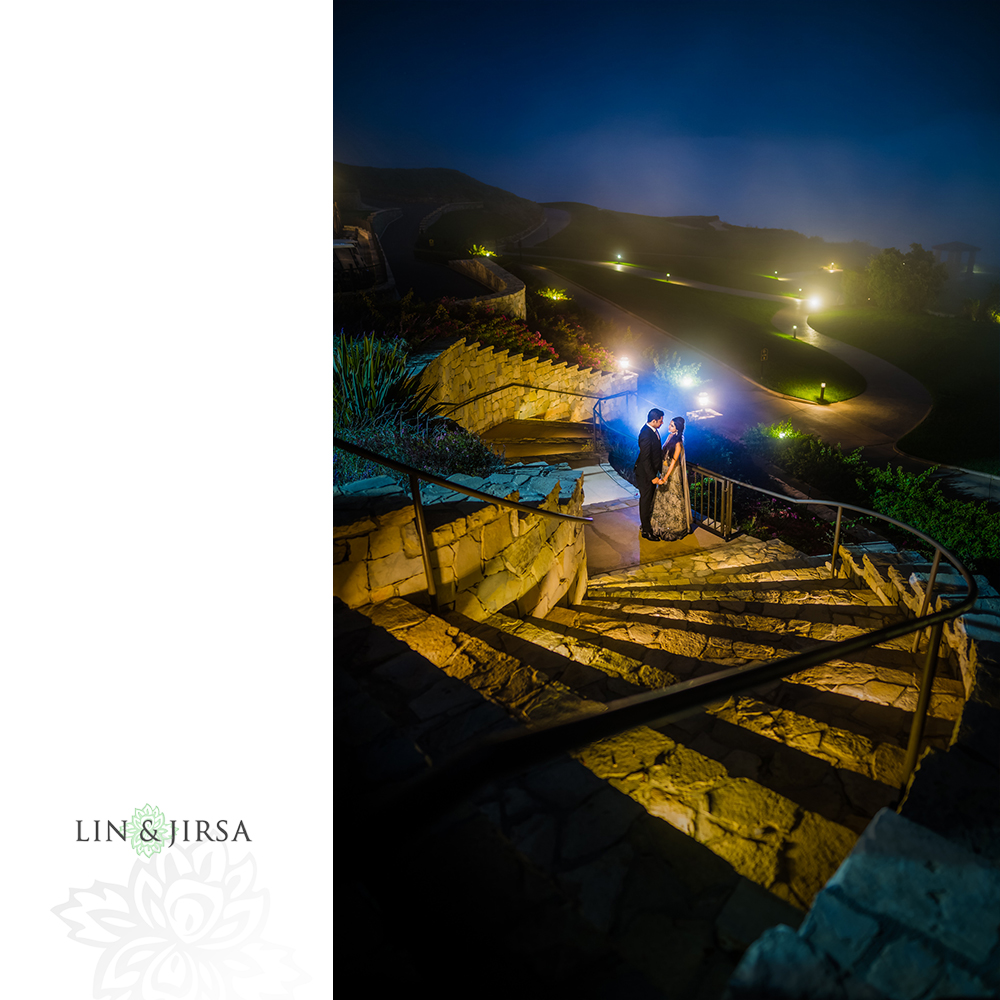 More Wedding Info:
Wedding Photography Location or Venue: Trump National Golf Club, Address: 1 Trump National Dr, Rancho Palos Verdes, CA 90275, Website: http://www.trumpnationallosangeles.com/
Wedding Coordinator: DNT Elite Events, Website: http://dntevents.com/, Contact: [email protected]
Make Up Artist: Makeup by Ami Desai, Website: http://www.makeupandhairbyami.com/
Wedding Florist: Ethnic Essence, Website: http://www.ethnicessence.com/, Contact: [email protected]
Baraat Transportation: Enchanged Carriage, Website: http://www.yourenchantedcarriage.com/, Contact: [email protected]
Wedding Cake: Sweet & Saucy Shop, Website: http://www.sweetandsaucyshop.com/, Contact: [email protected]
Wedding DJ: 3D Sounds, Website: http://3dsounds.net/, Contact: [email protected]
Wedding Rentals: Ace Party Rentals, Website: http://acepartyrents.com/, Contact: [email protected]
For more info on Lin and Jirsa Photography, please contact us via our Contact Page. We'd love to set up an appointment for you to come by and see our albums, meet the team, and find out more about our other services, including wedding videography and photobooth!
To learn about our Posing, Lighting, and other shooting theories, please see our Engagement Photography Tutorials.