Thomas F. Riley Wilderness Park Engagement | Kate & Ray
January 7, 2016
Please enjoy this marvelous Thomas F. Riley Wilderness Park engagement featuring Kate & Ray.
Special thanks to Jenne Chanthaboury for stylizing the shoot!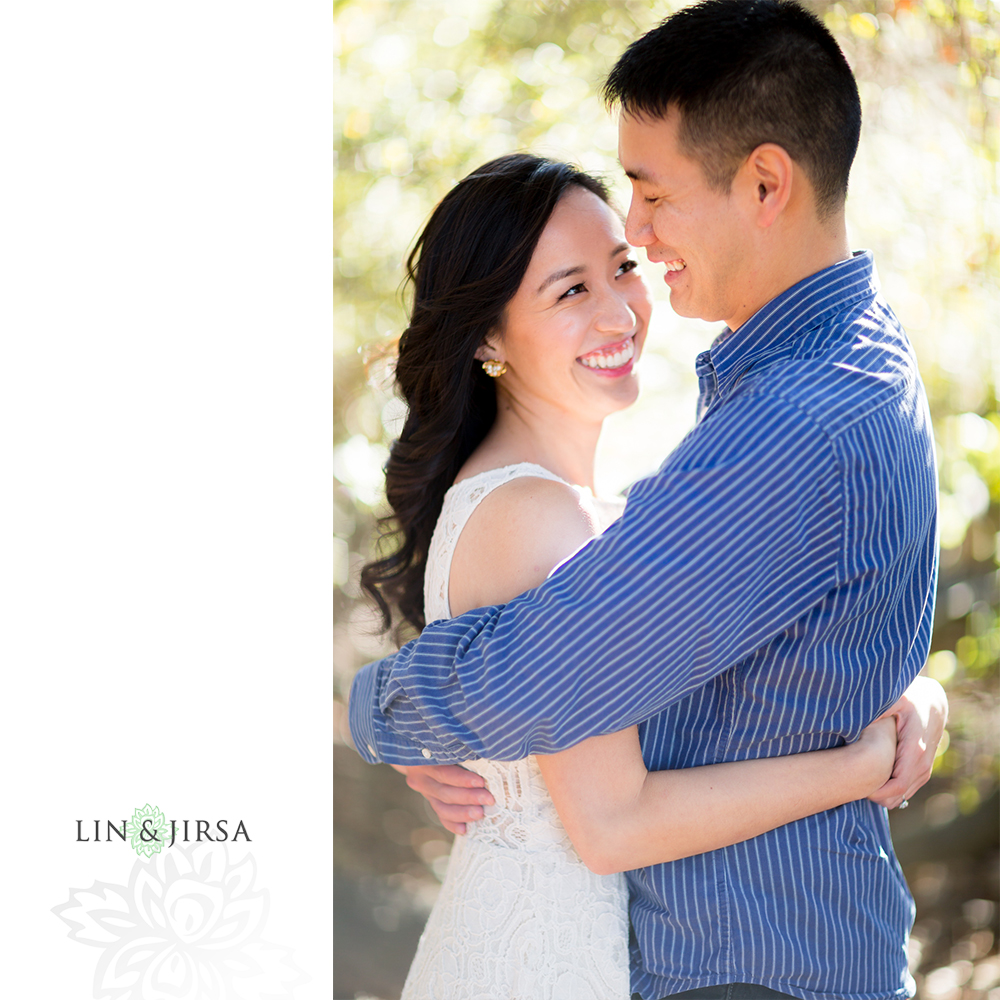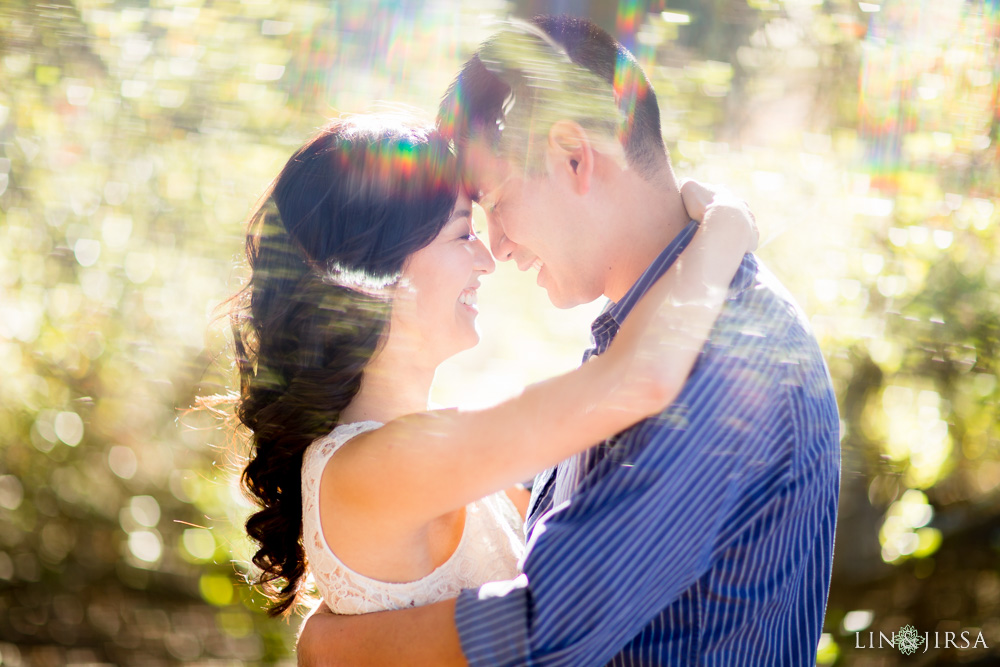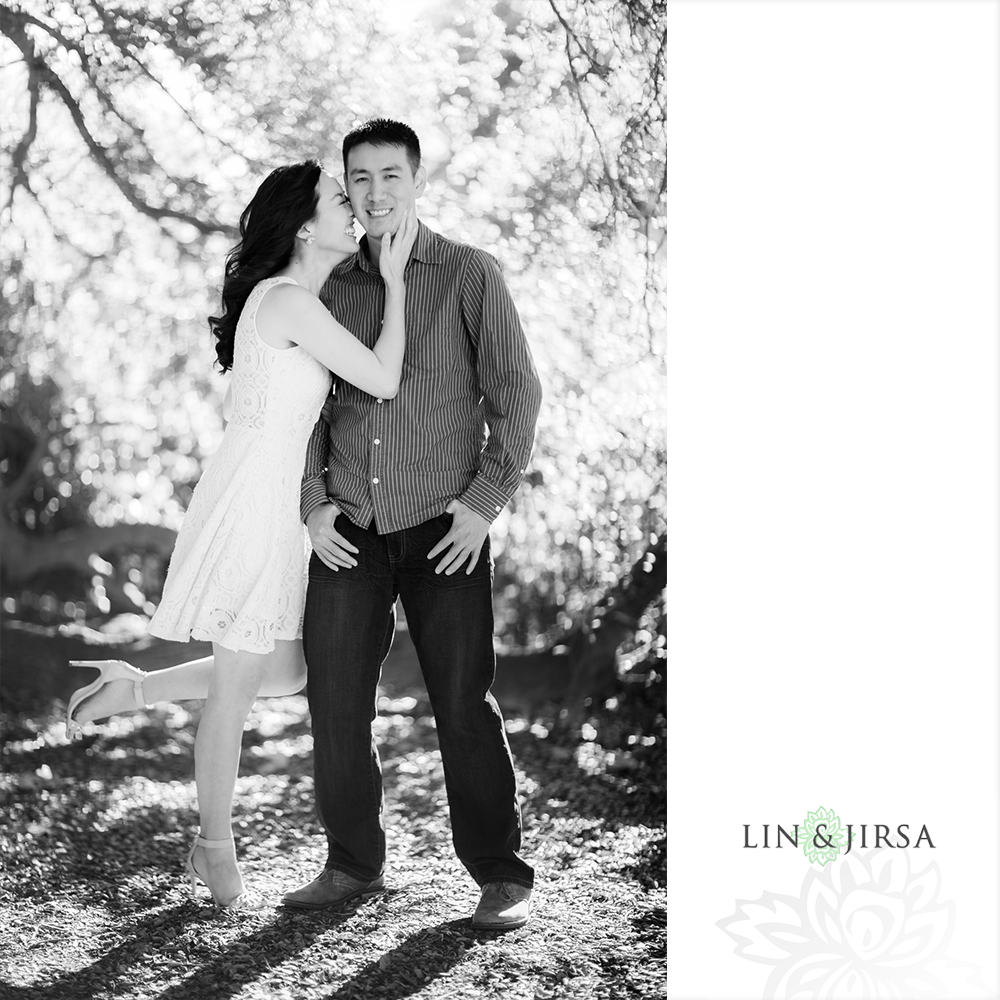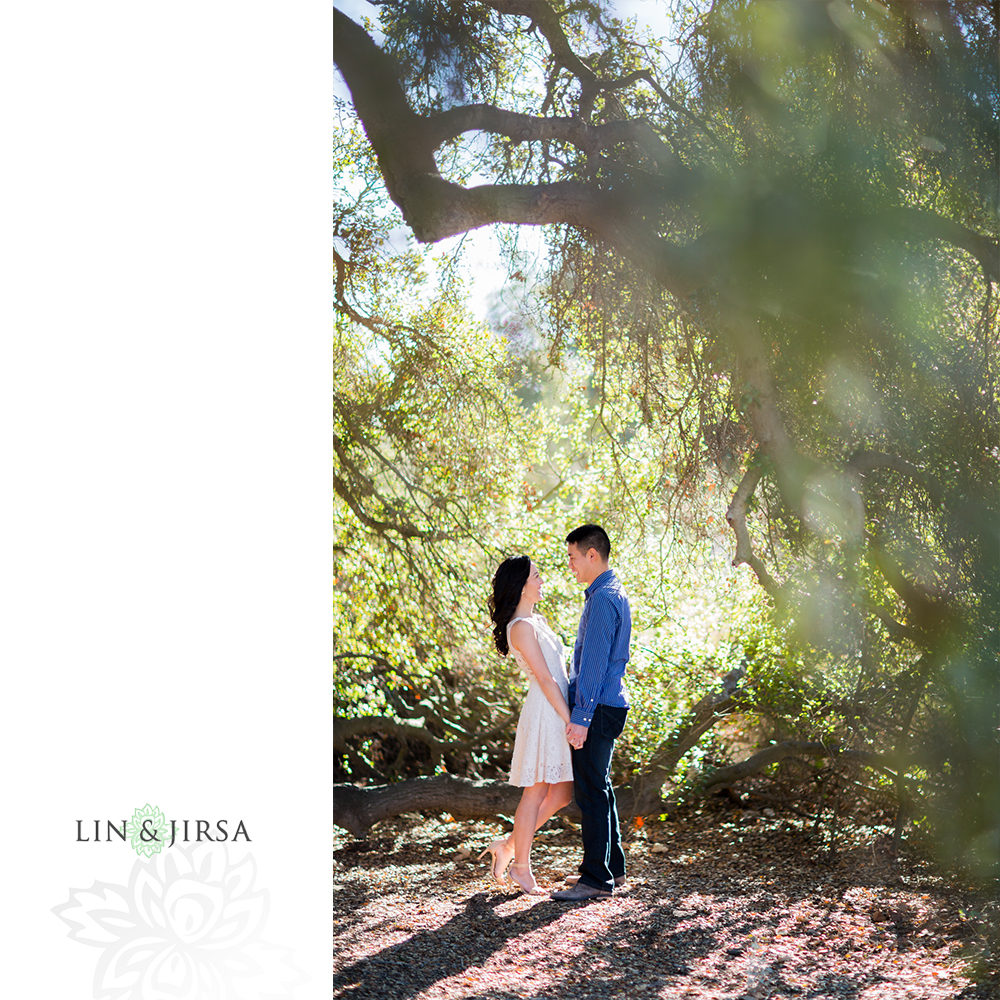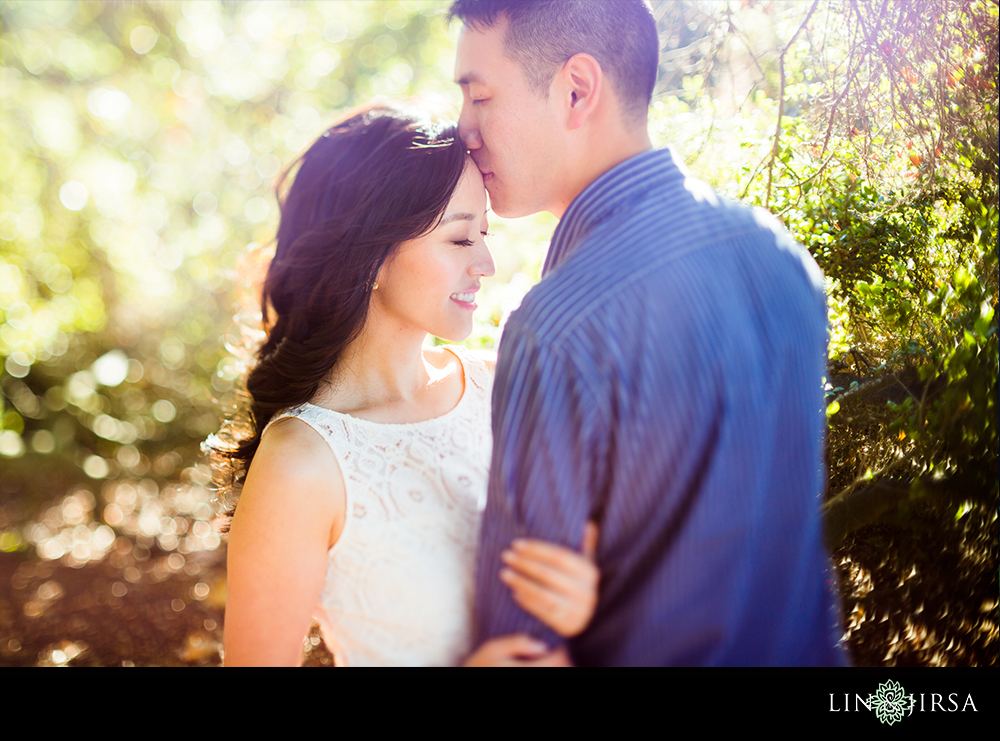 The best part about engagement sessions for us as photographers are the three hours we have to really understand our clients needs & personalities. While shooting we spend time asking about their careers, aspirations, & hobbies as to ease them into the session and create a relationship with them. This not only builds trust but it allows for candid moments of laughter and overall better experience.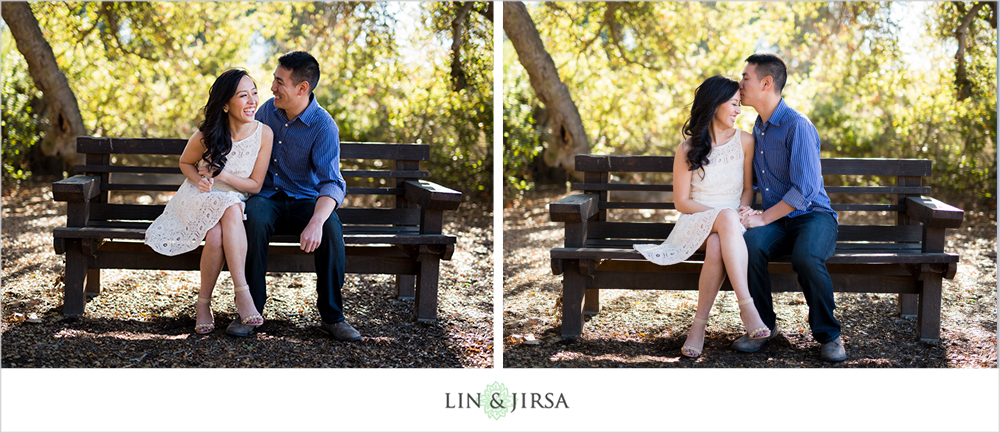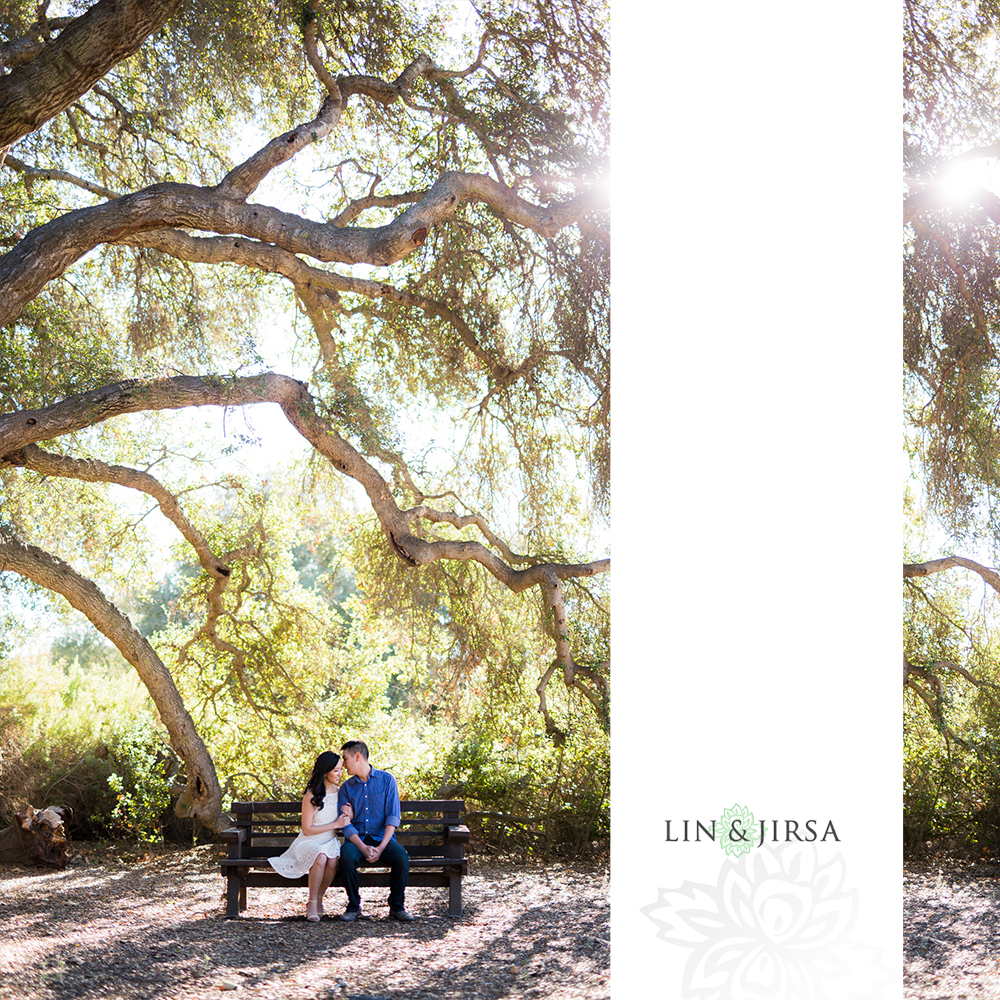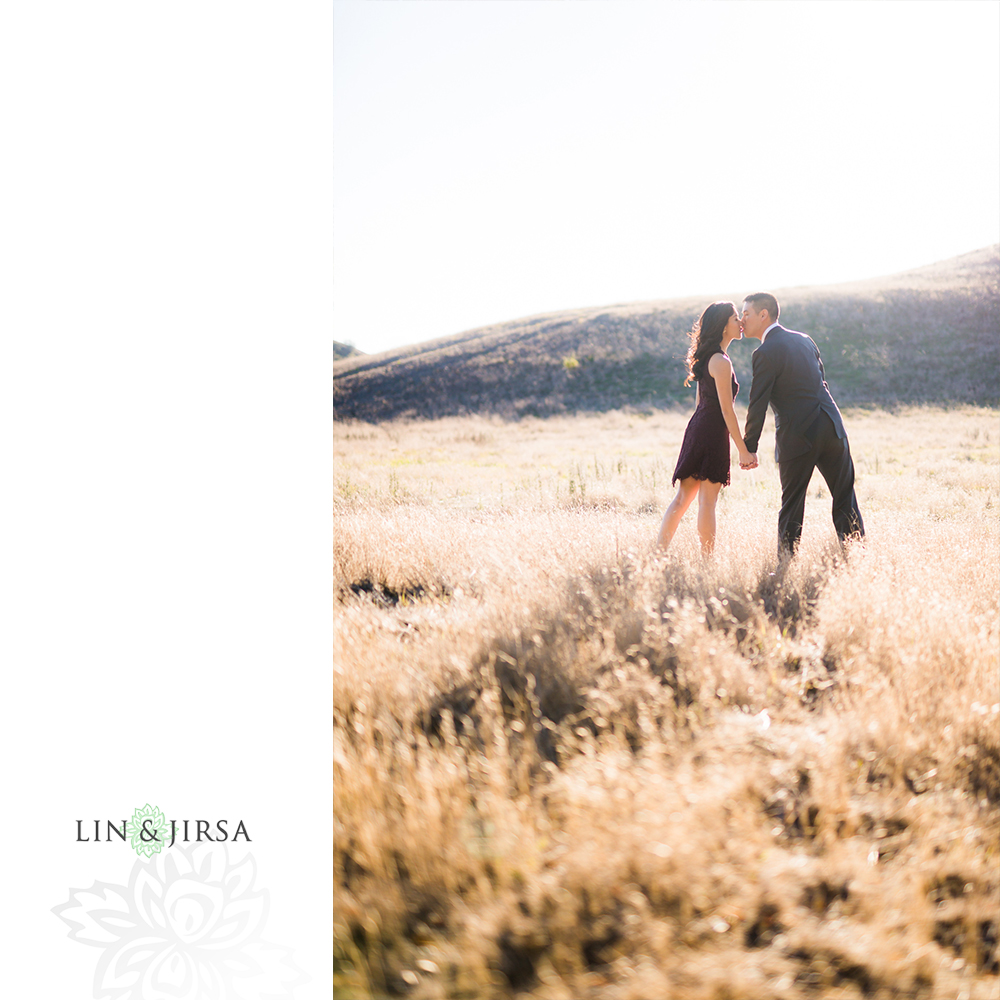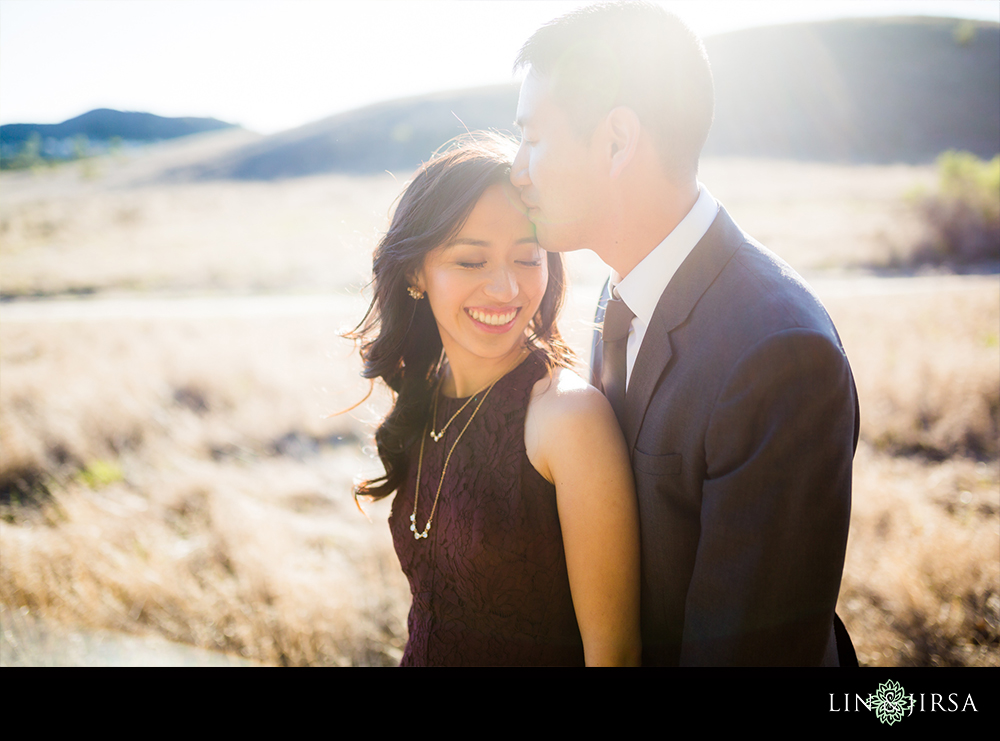 Utilizing props during engagement sessions takes practice – finding the balance of the scene overpowering the couple and still capturing the setting can be difficult. Since Kate & Ray envisioned a picnic style engagement session, we set up this scene with the help of Jenne and created a quaint set up for our shots.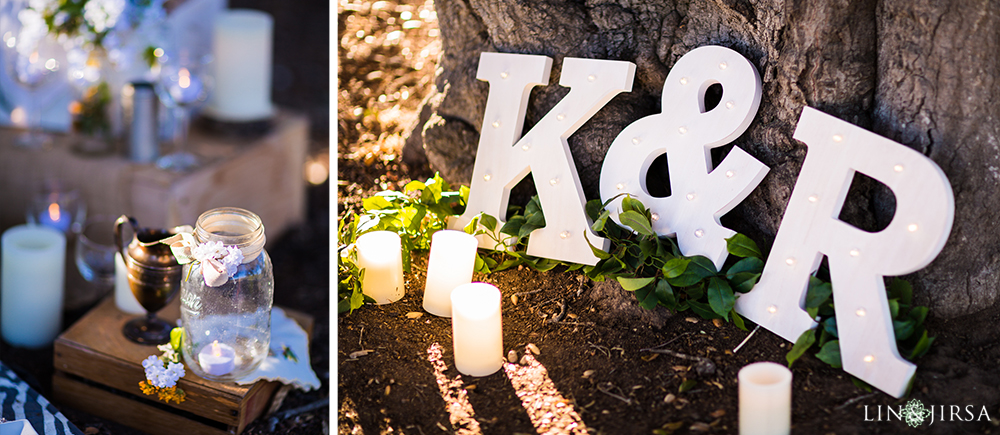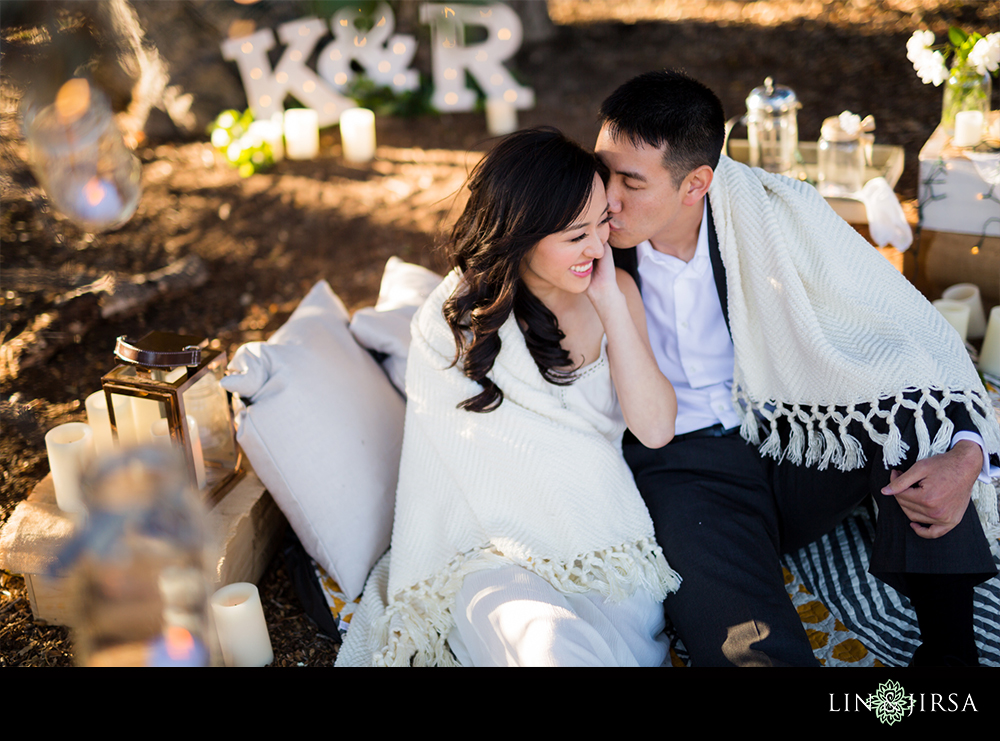 In a scene like this, with our couple in the shade and beautiful sun rays peeking in behind them, we want to emphasize the highlights in our shot. Fog is the perfect tool for this technique, providing great contrast in both the dark & light areas of this image.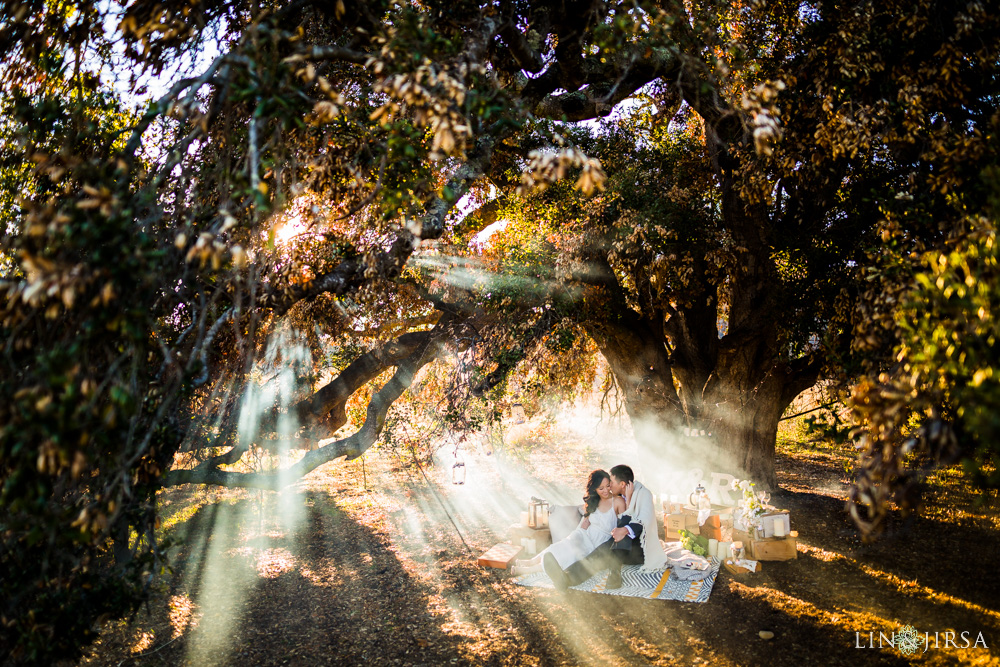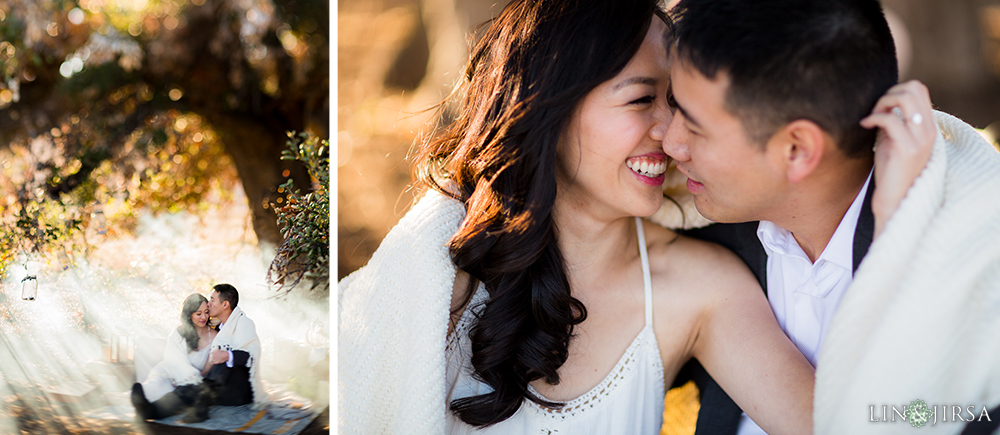 Taking tight shots of all the props include in your setting is a great story-telling tool, especially something as personalized as these mugs. Little details like this mean the world to the couple who took the time to select these props to help tell their story.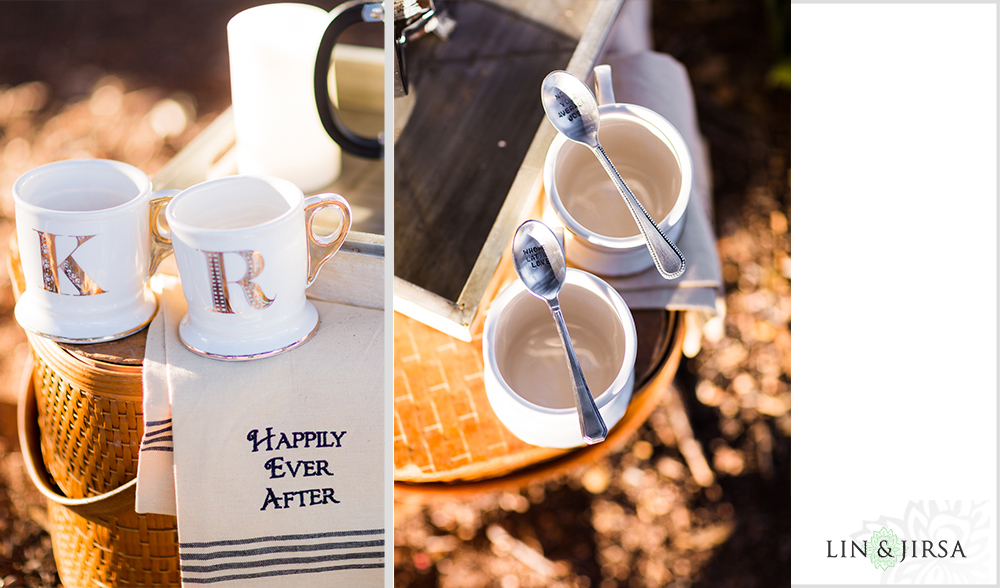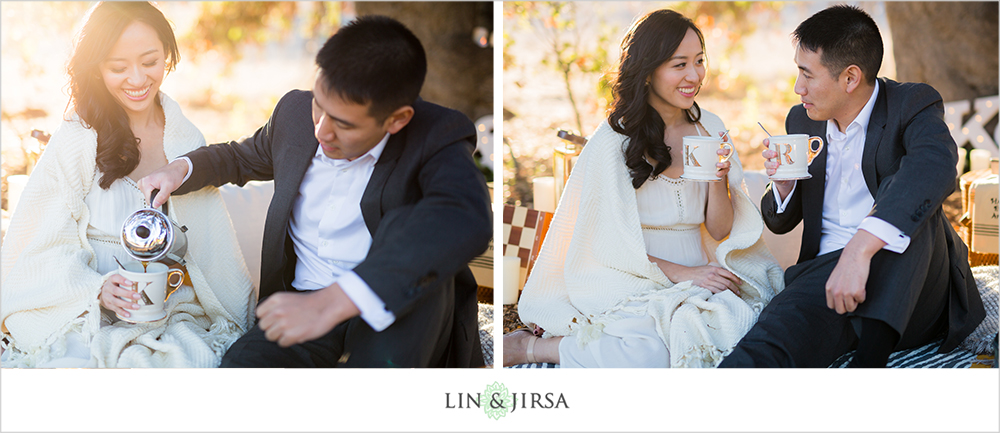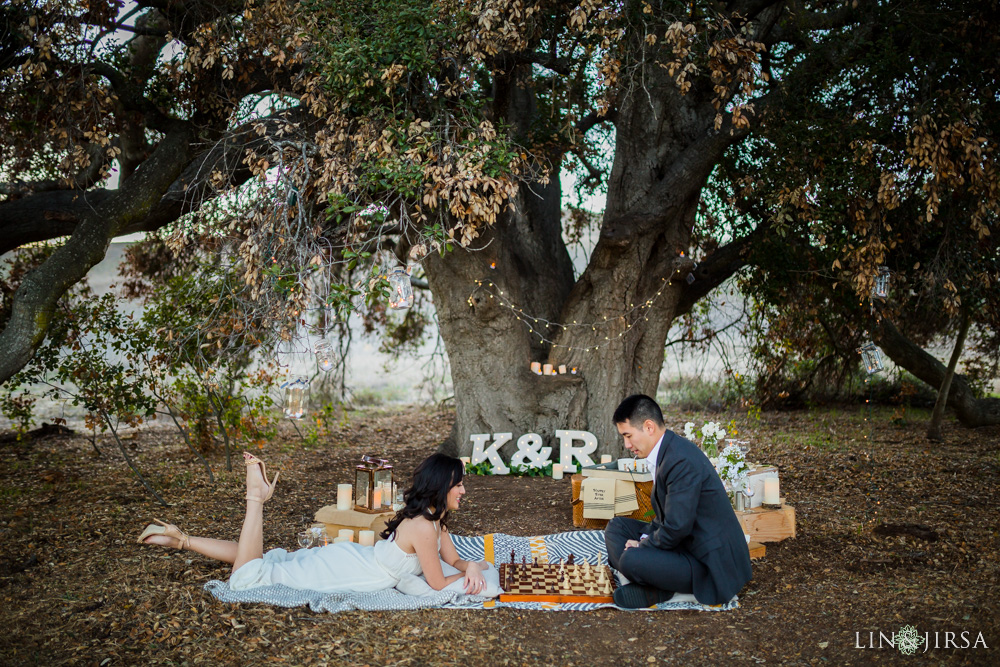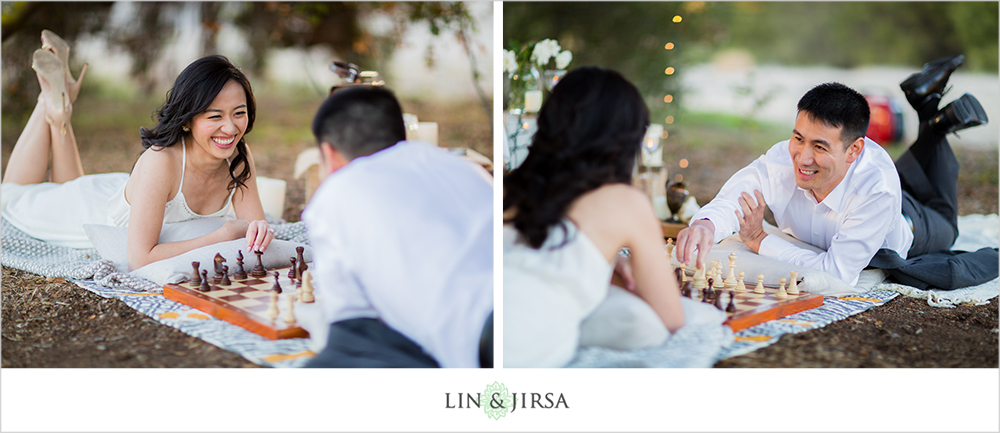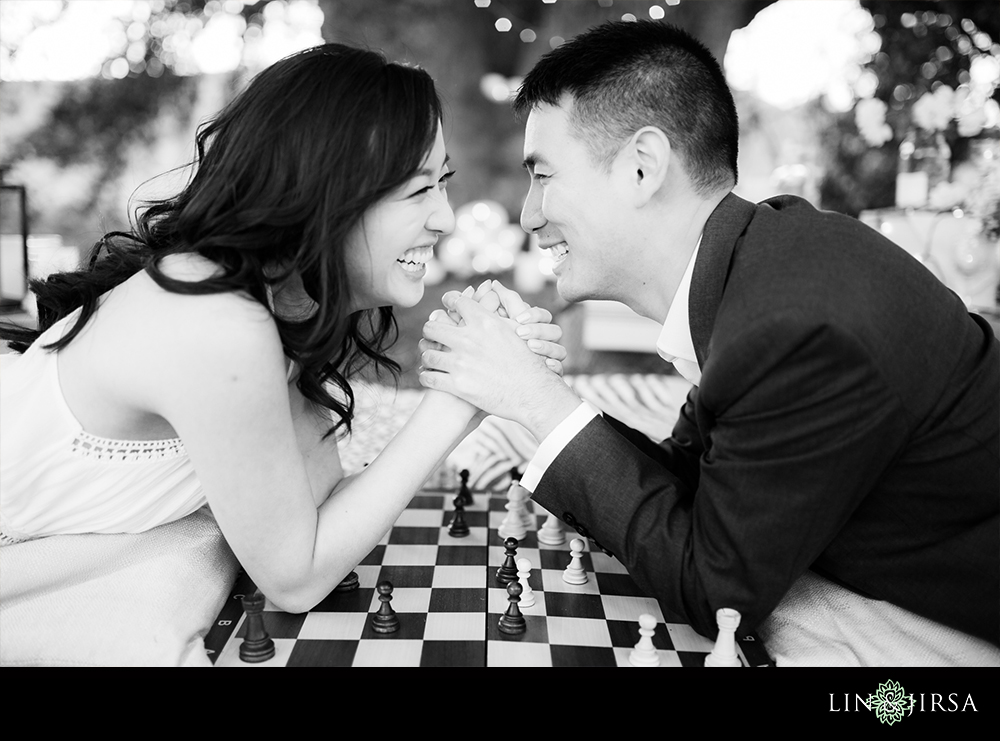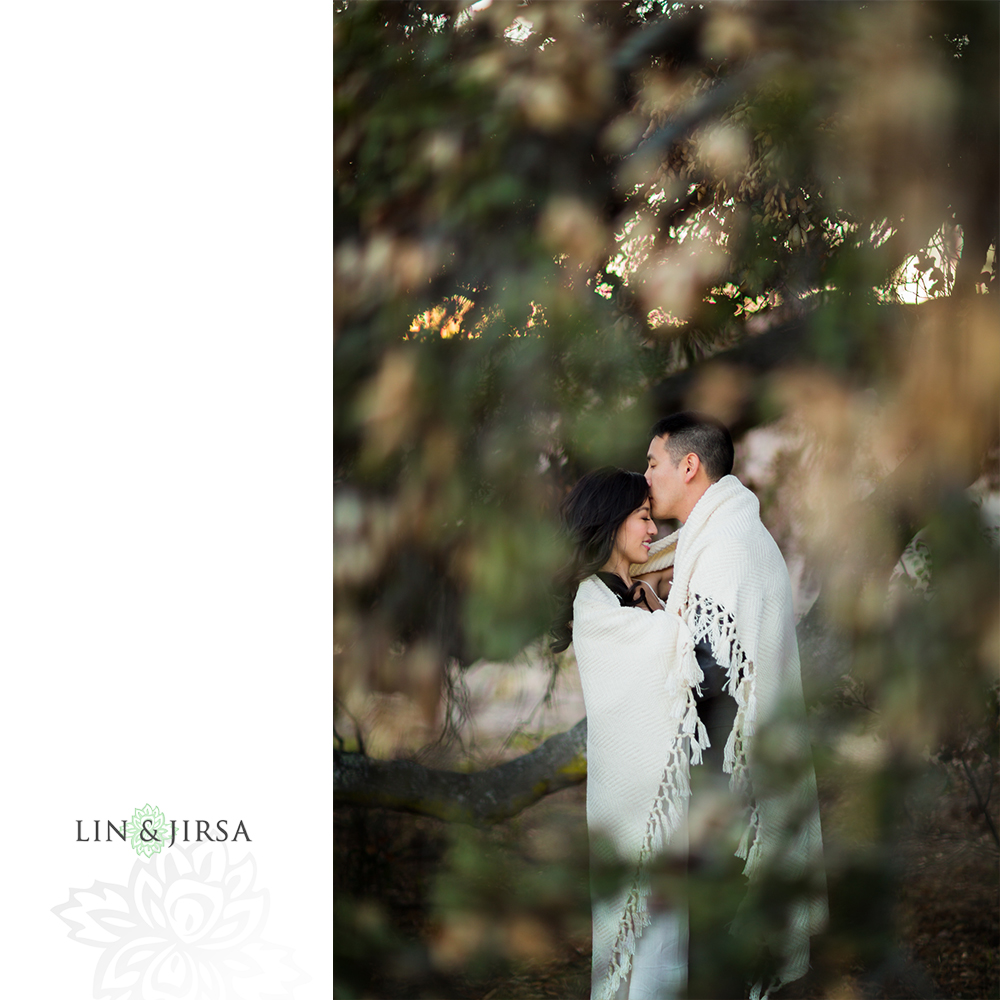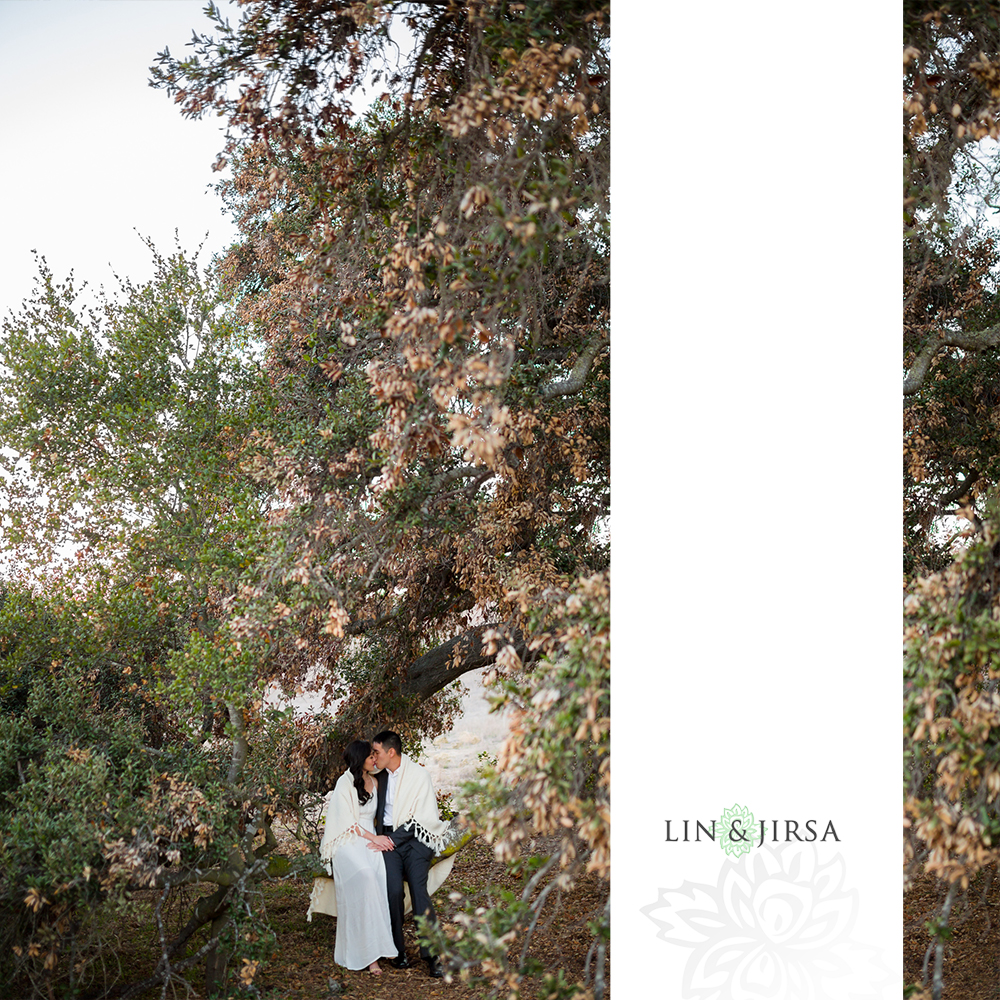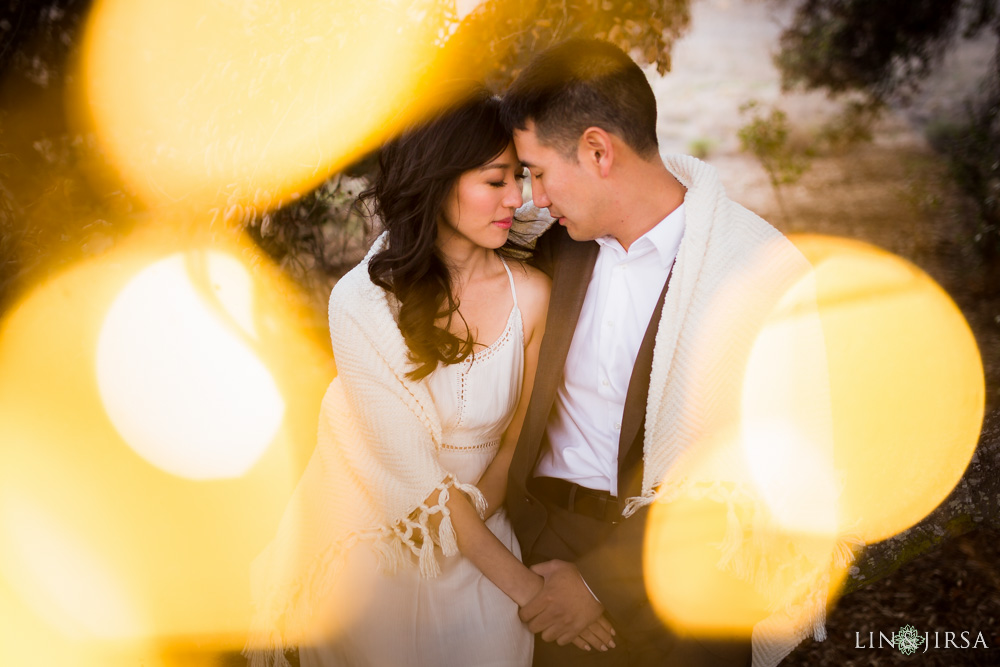 Our setting changed dramatically after the sun had set, giving the whole scene a warmth from the candles against the bright blue sky. We took some time to get a couple more portraits and environmental shots of our amazing couple with this scene before it got too dark.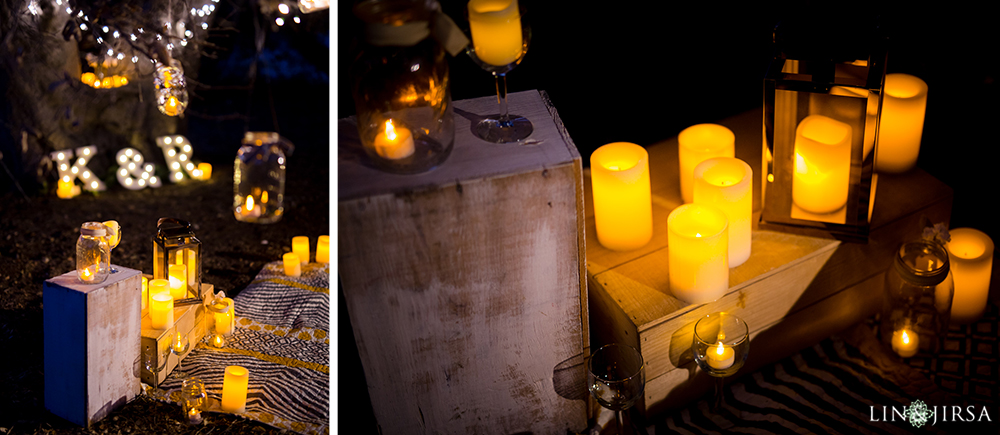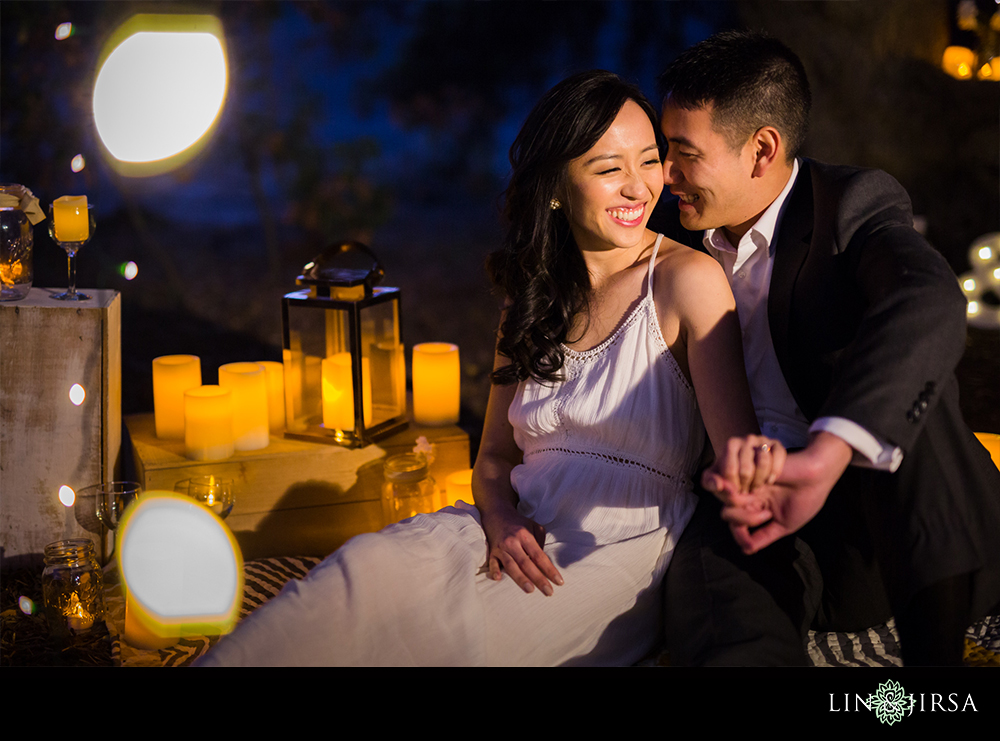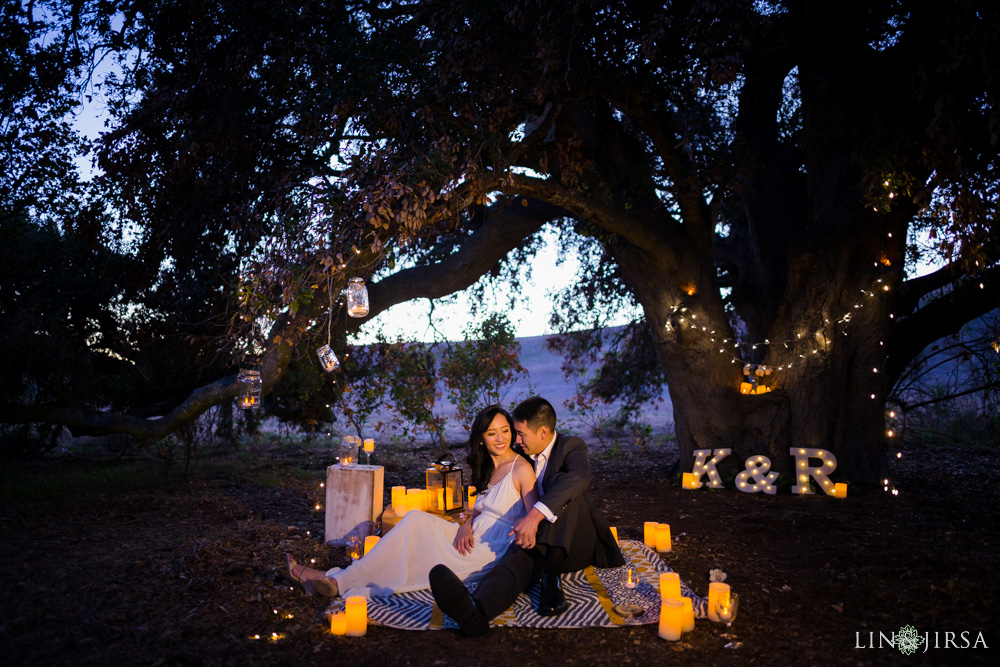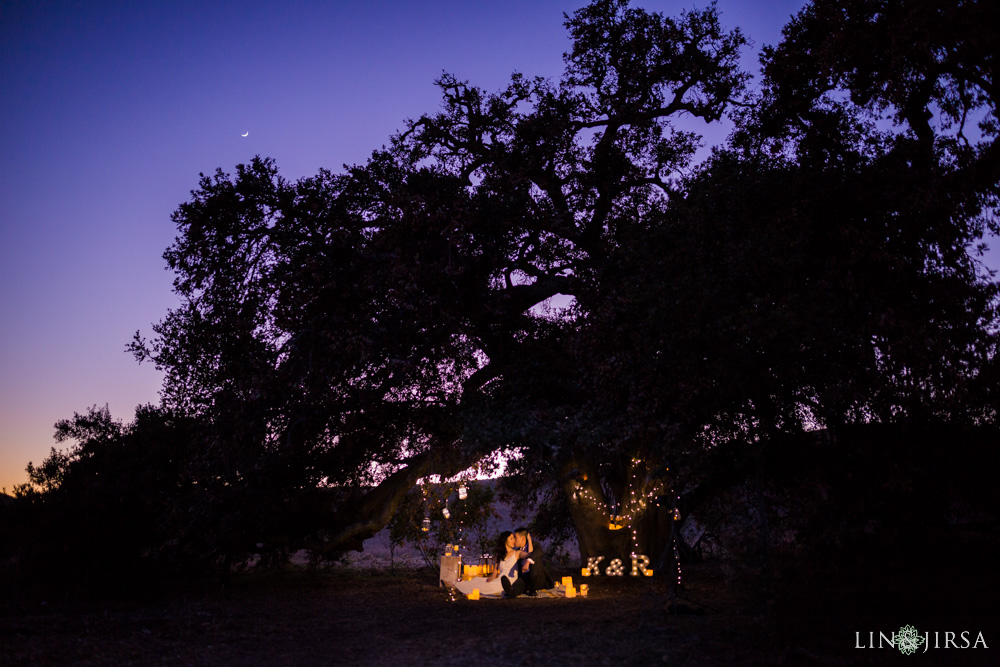 Also, be sure to follow us on our Facebook Page for updates and the latest with LJP!
Engagement Photography Location: Thomas F. Riley Wilderness Park
If you are interested in booking Lin and Jirsa Photography for your wedding, please visit our Contact Page. To view more information about our post production, please view our Lightroom Presets and our Lightroom Tutorials.