Victoria Beach Engagement | Eileen & Hansen
Check out our latest engagement session at the beautiful Victoria Beach featuring Eileen & Hansen.
Also, be sure to follow us on our Facebook Page for updates and the latest with LJP!
Just last week we shared Eileen & Hansen's stunning Wedding Portrait session in Pasadena, CA. Although these two lovebirds are tying the knot overseas in China, they wanted an engagement session here in California to celebrate their union. After utilizing the magnificent architecture that Pasadena City Hall had to offer, we decided to photograph them in a completely different setting – the always beautiful, Victoria Beach!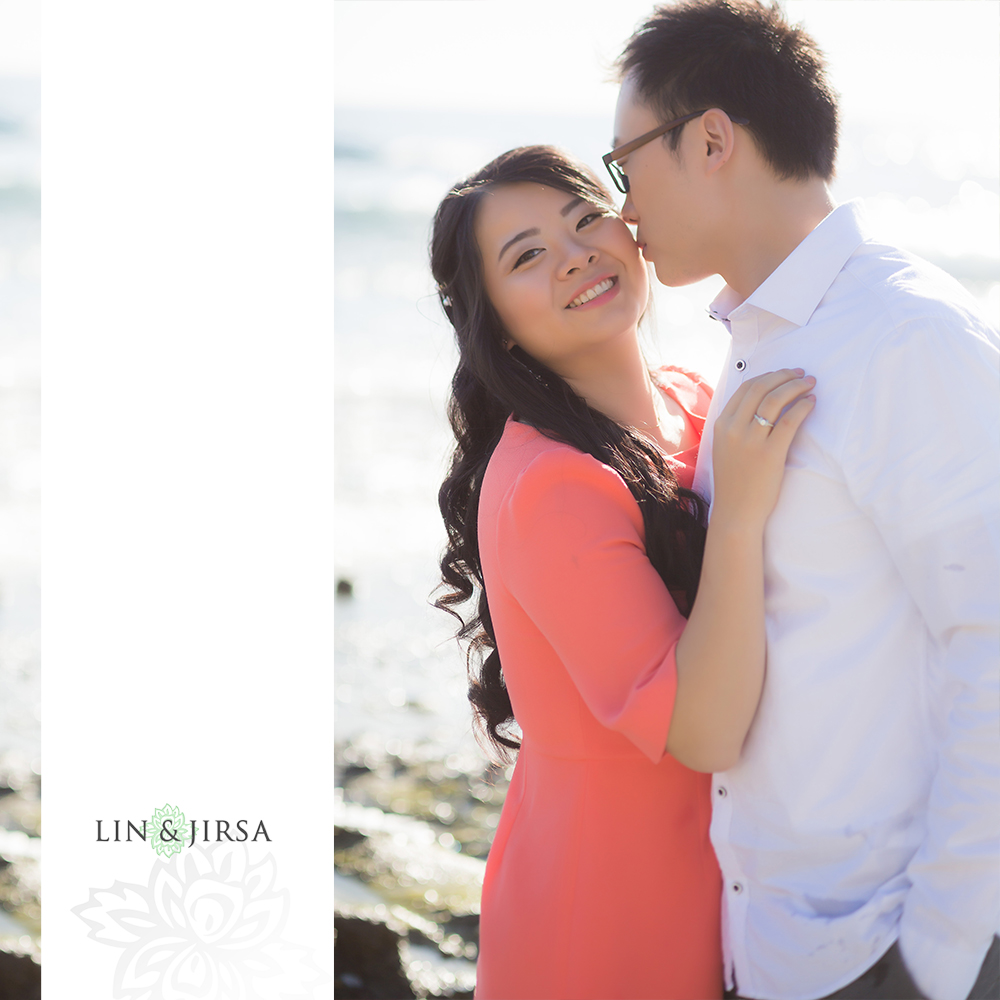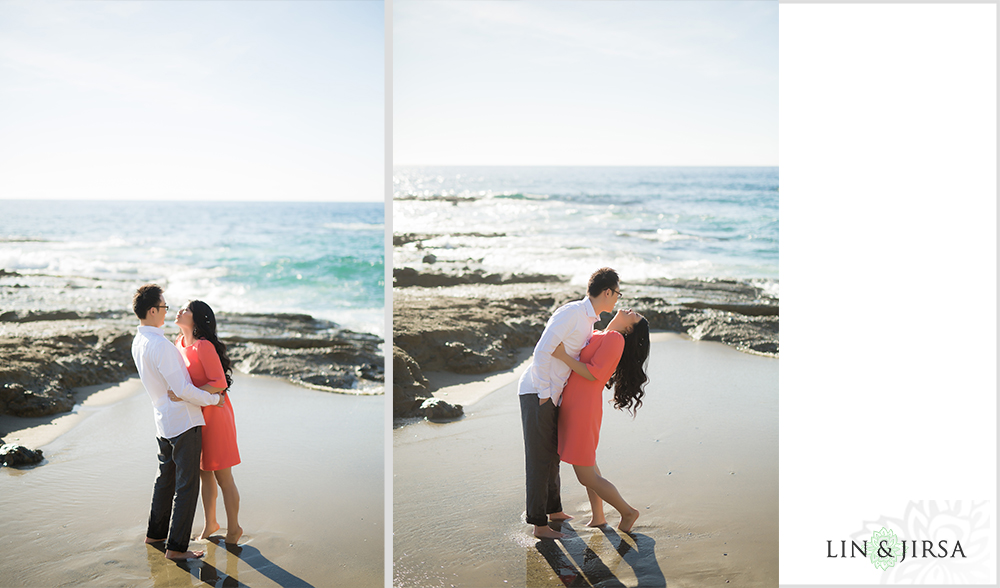 We started off by using natural light to focus on our couple's emotions. By giving Eileen & Hansen very little direction and allowing them to naturally interact and vibe off of each other, we were able to capture raw emotions.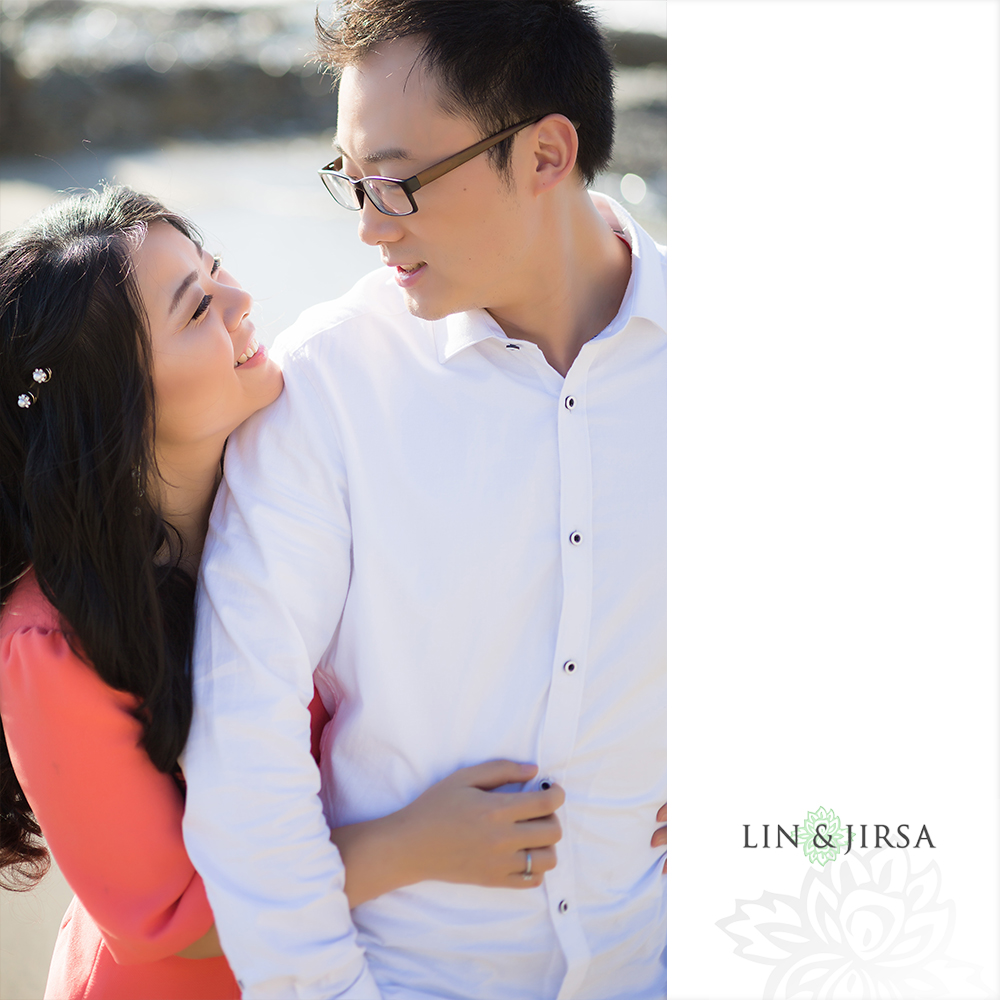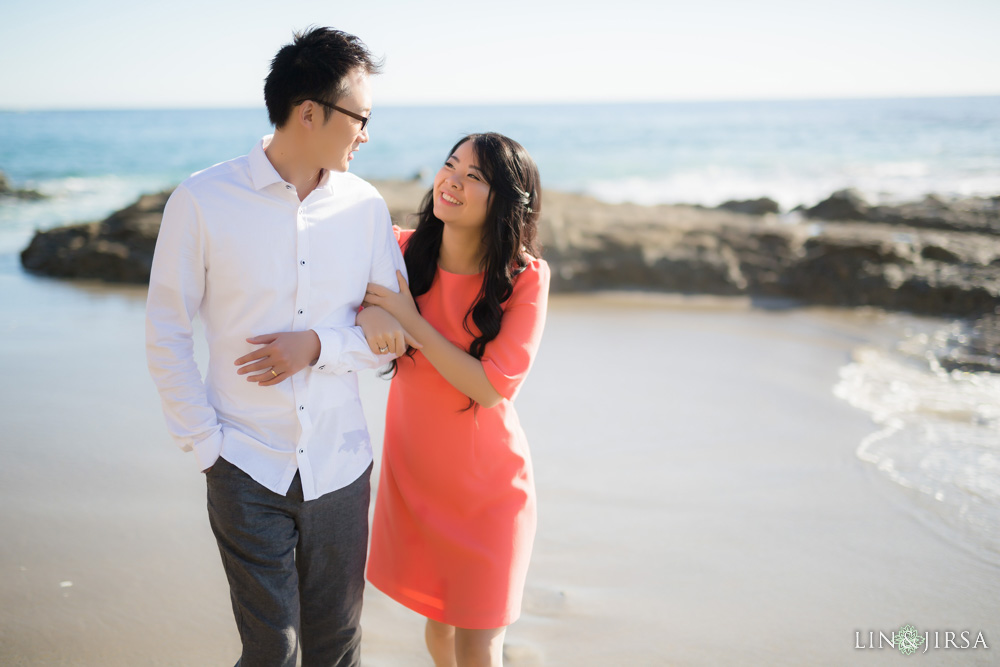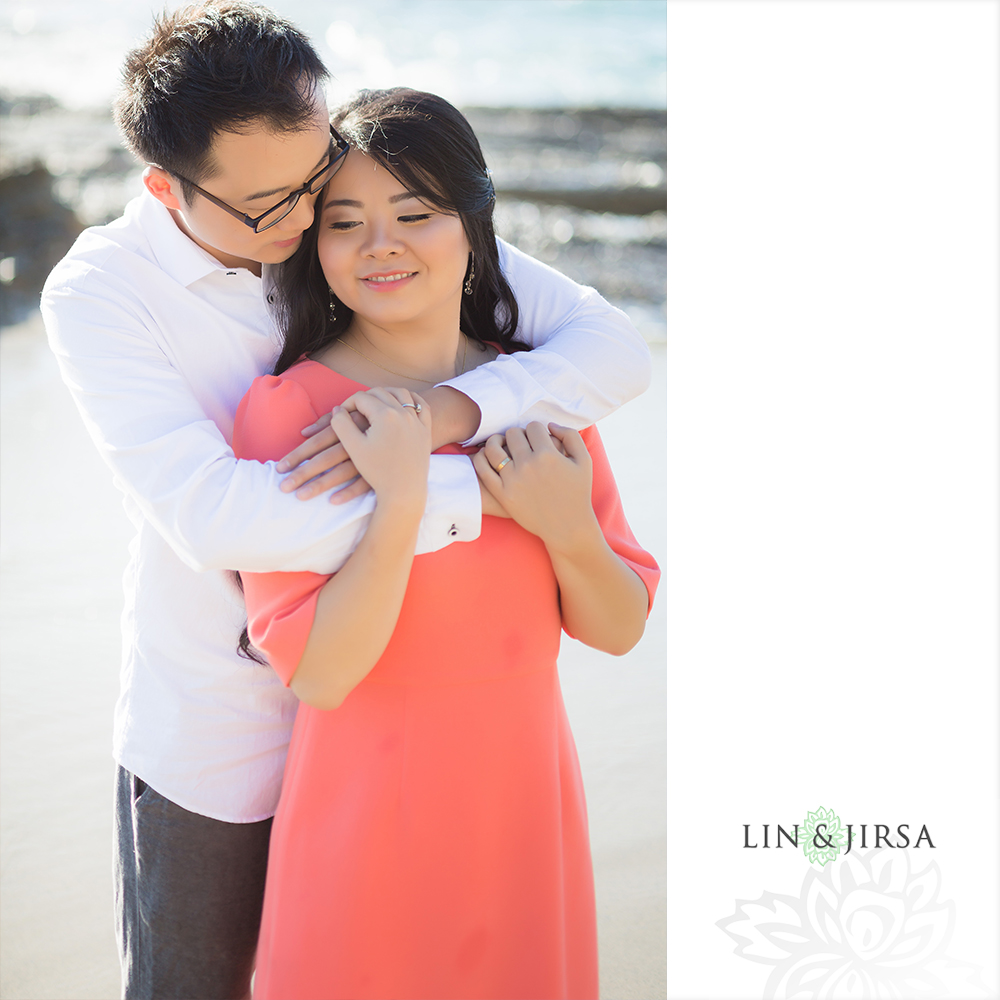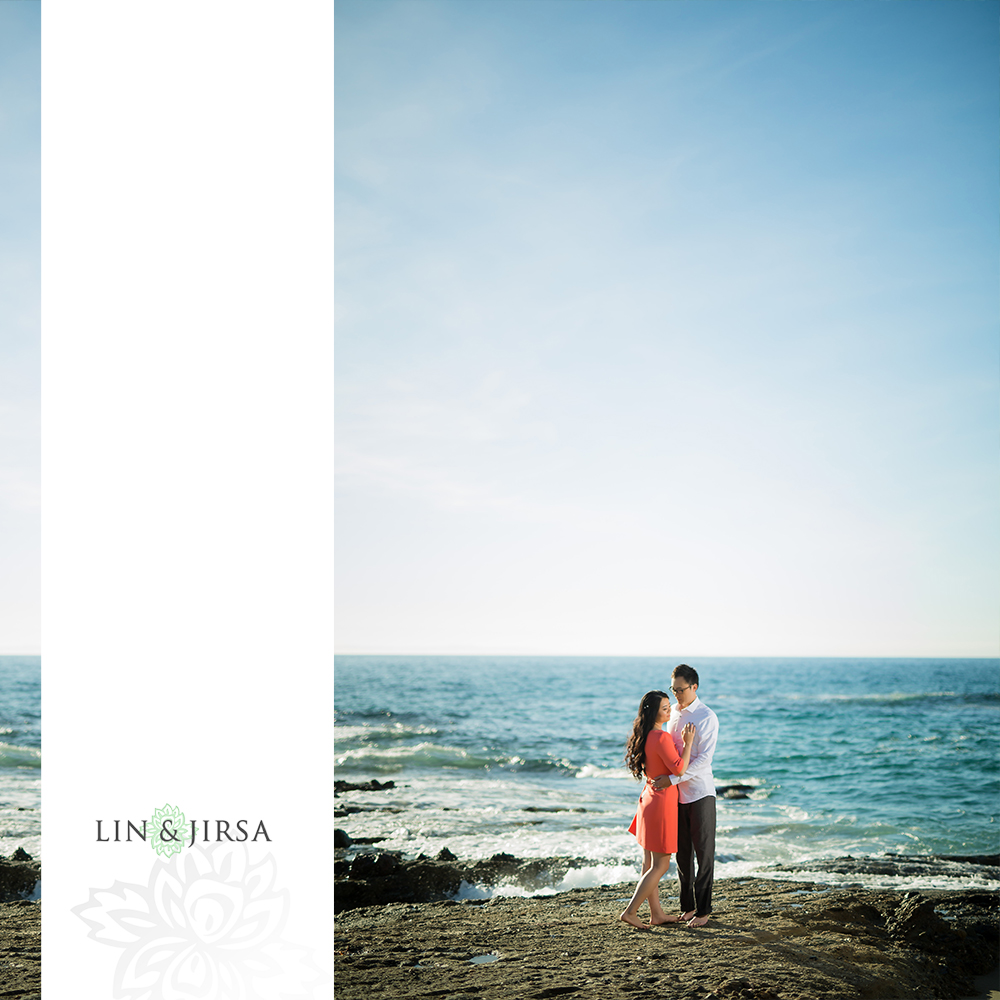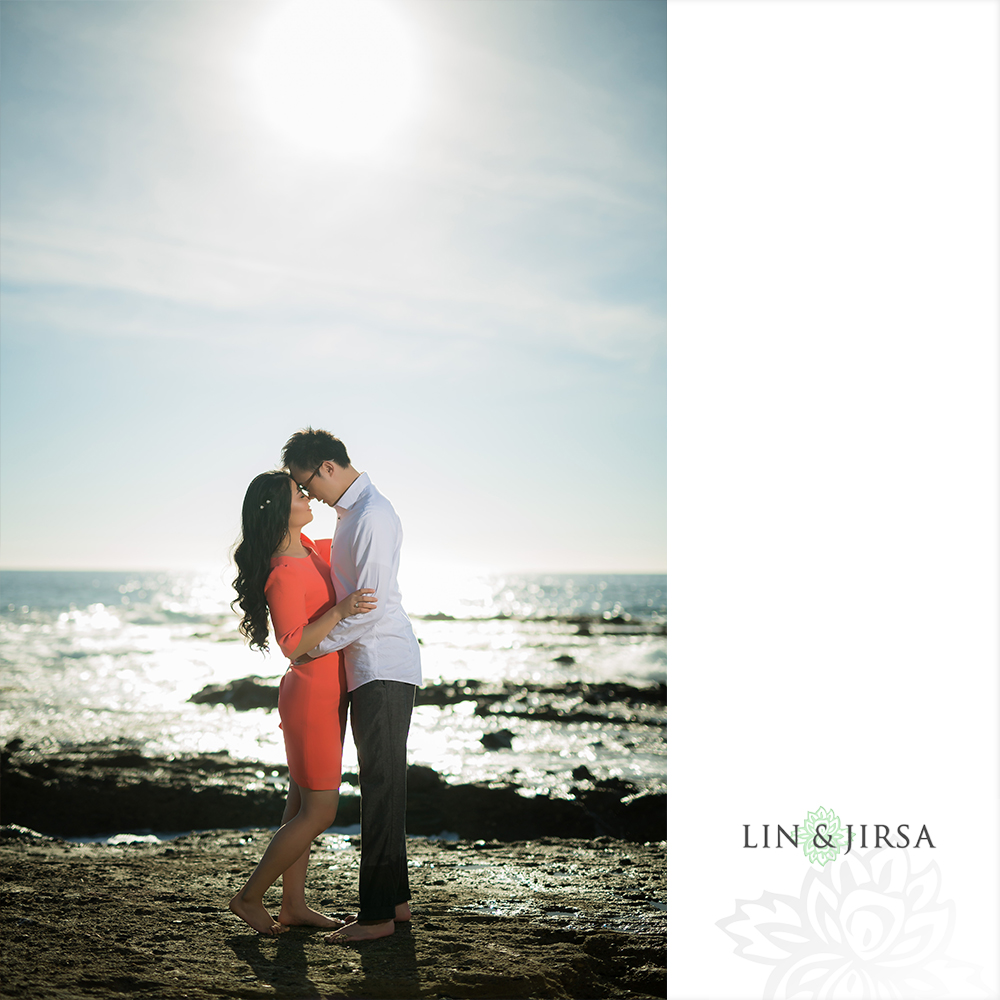 Using a tilt-shift lens, we were able to create this unique image which draws the focus into our couple. This is how we push forward and expand our techniques as a studio, by branching out and executing new styles of photography.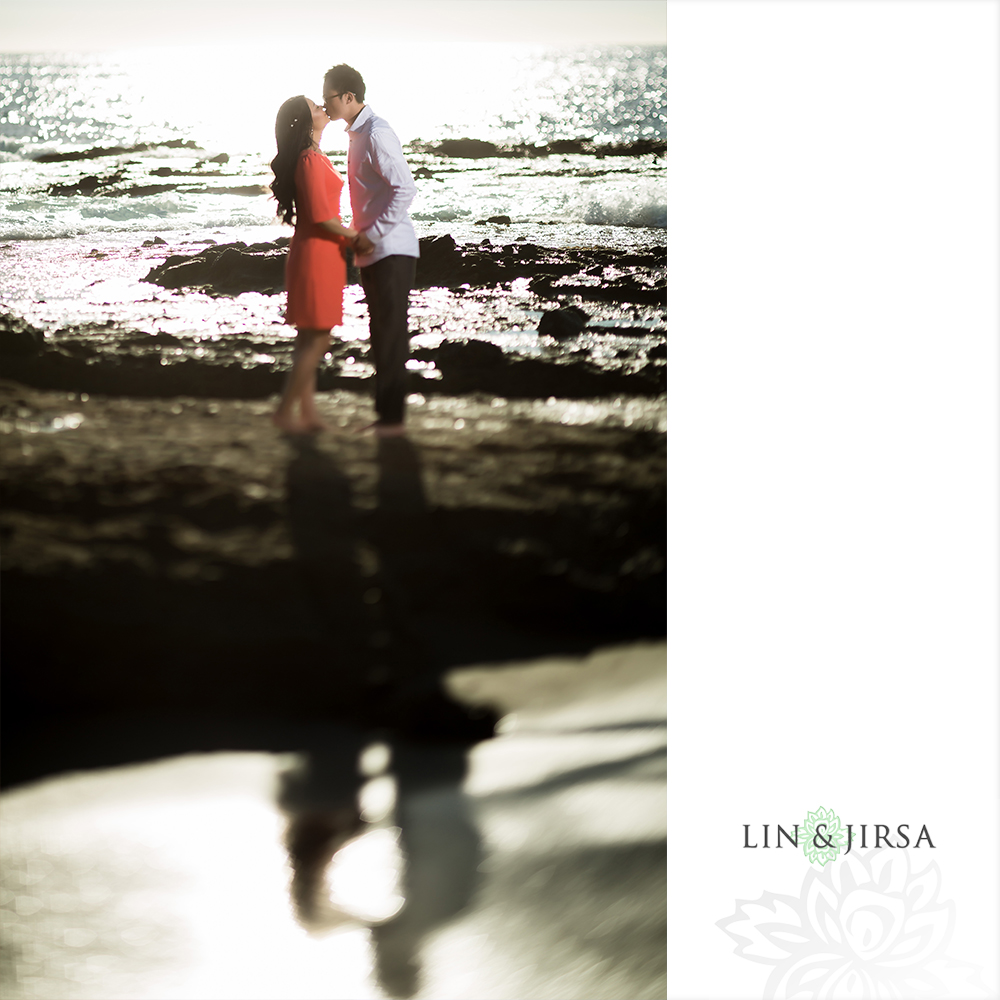 In order to overpower the sun and still maintain the rich color of both the ocean and the sky, we place off camera flashes angled in front of the couple which results in this incredible image! Eileen's vibrant blue dress worked perfectly to add a punch of similarly toned color to this scene.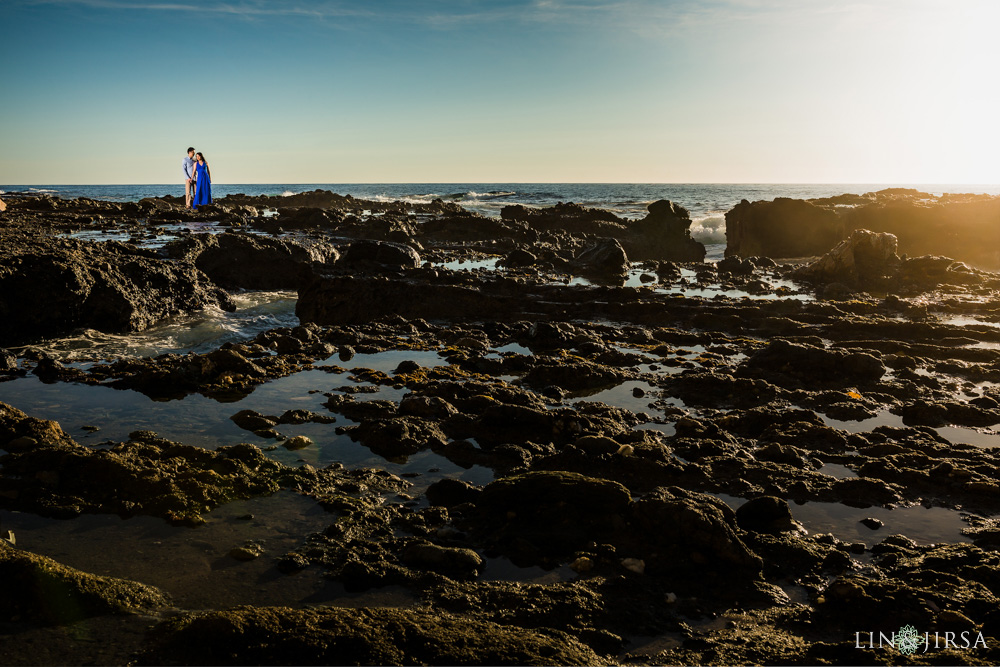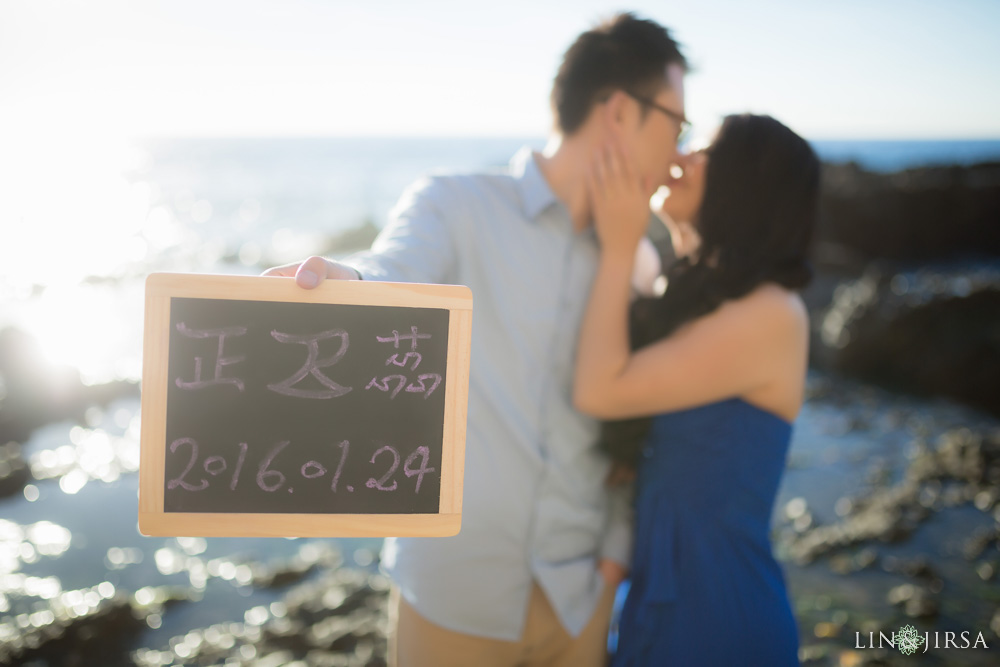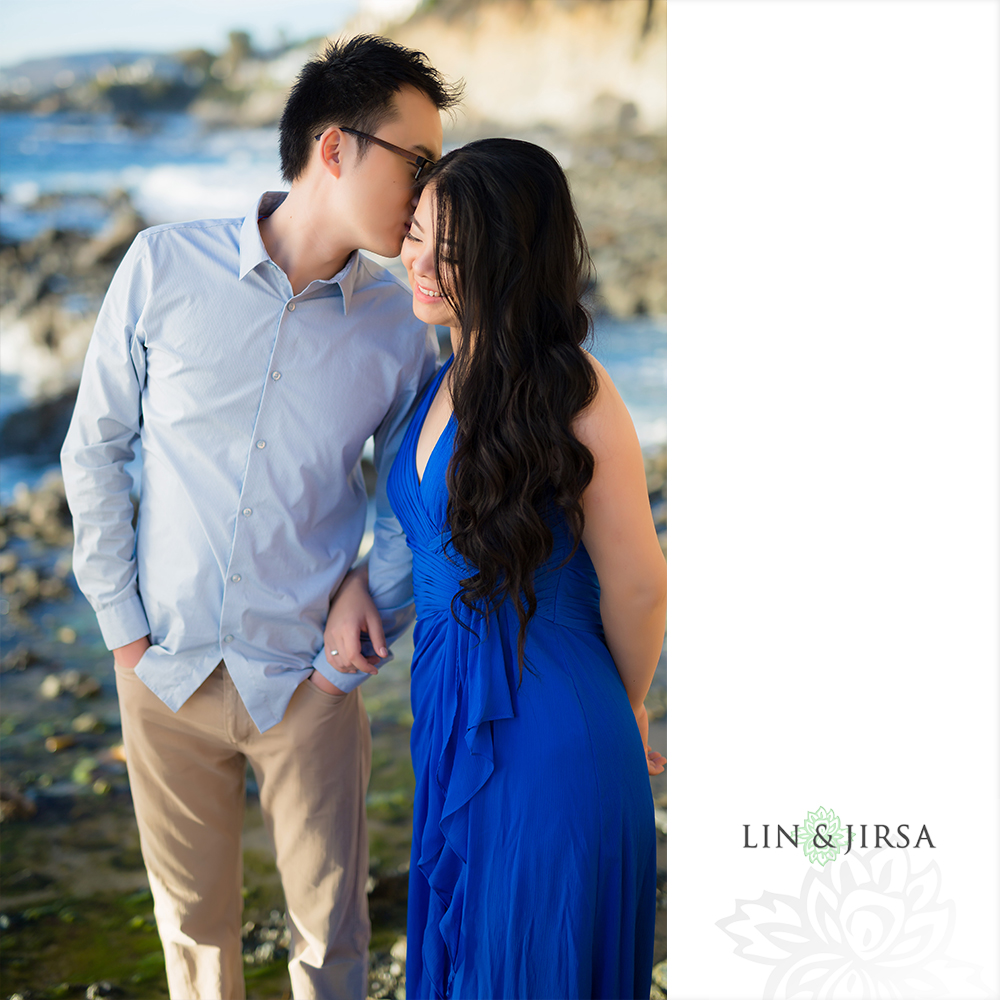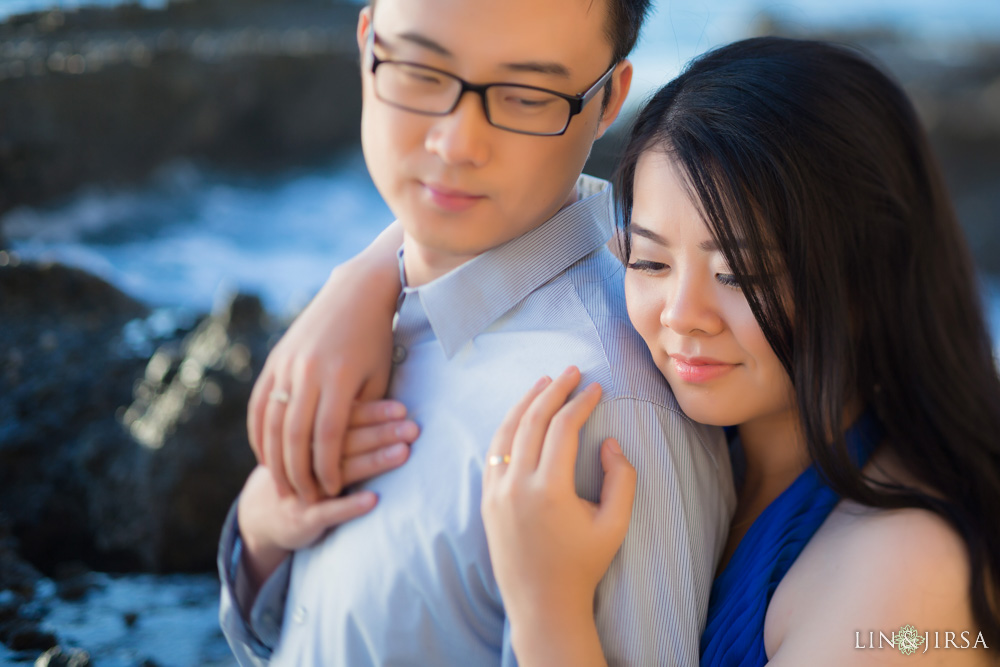 It's amazing what five seconds a heavy swell of water can create. We composed this shutter-drag to include the couple's initials and also have the sun rays peek into the shot.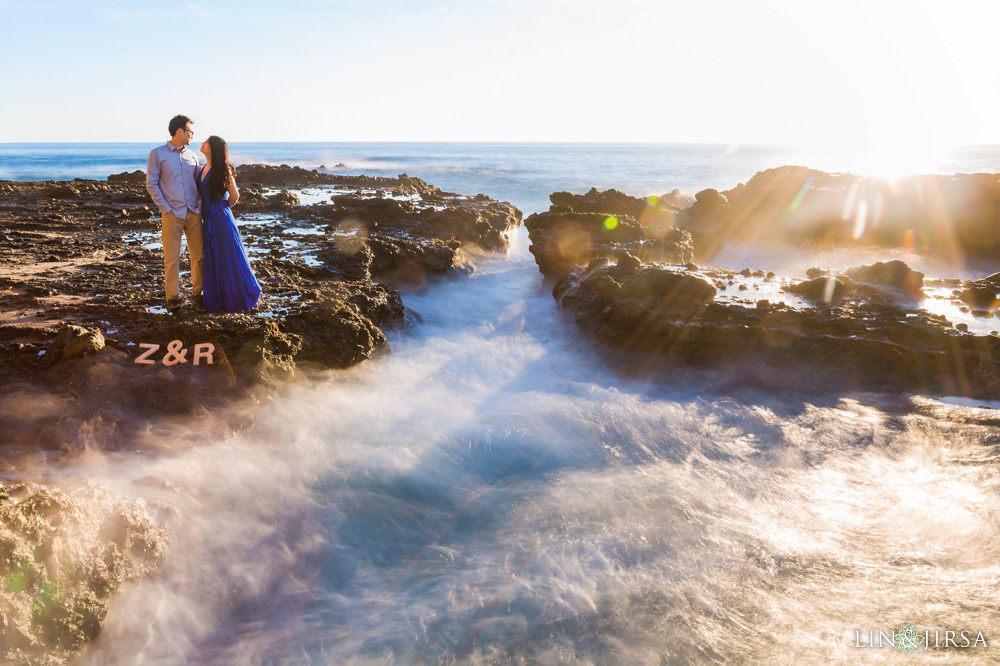 In order to capture the dynamic range of both the tidepools and the gorgeous California sky, we set up a flash to the right of the couple to maintain all the vivid color of all the components of this image.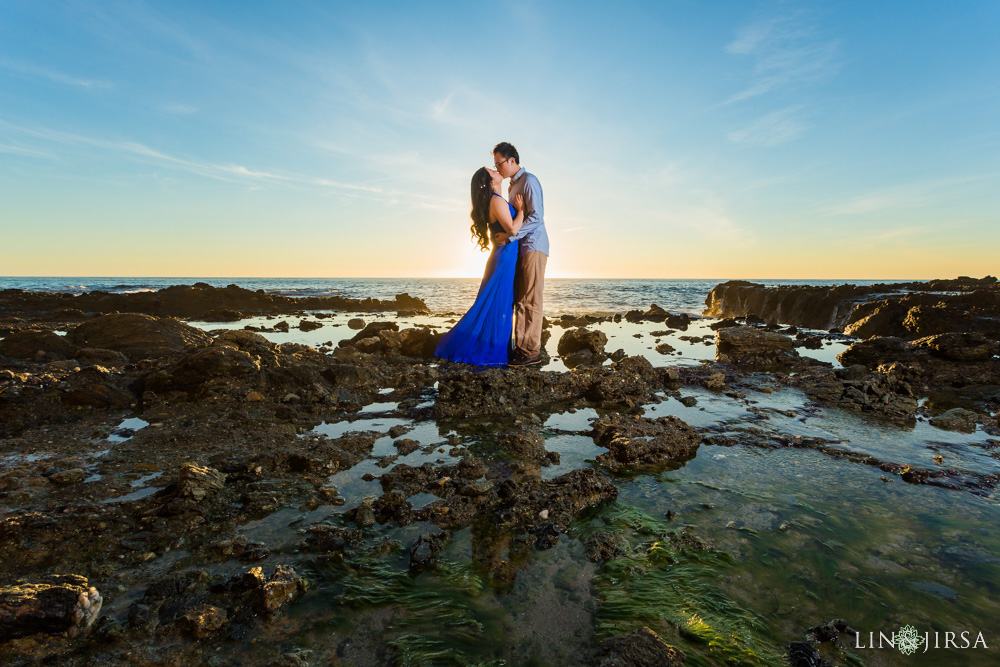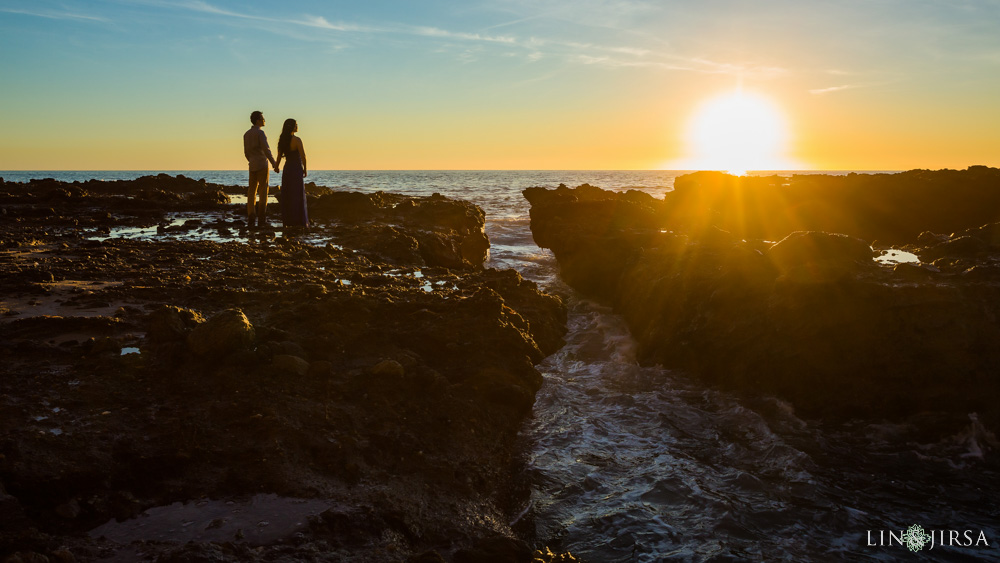 We photograph at Victoria Beach quite frequently and we are constantly trying to find ways to make this beach even more breathtaking than it already is. Here we sprayed a spritz of water onto our lens to create this light flare right where our sunlight is shining. The bokeh effect that resulted was a beautiful addition to this image.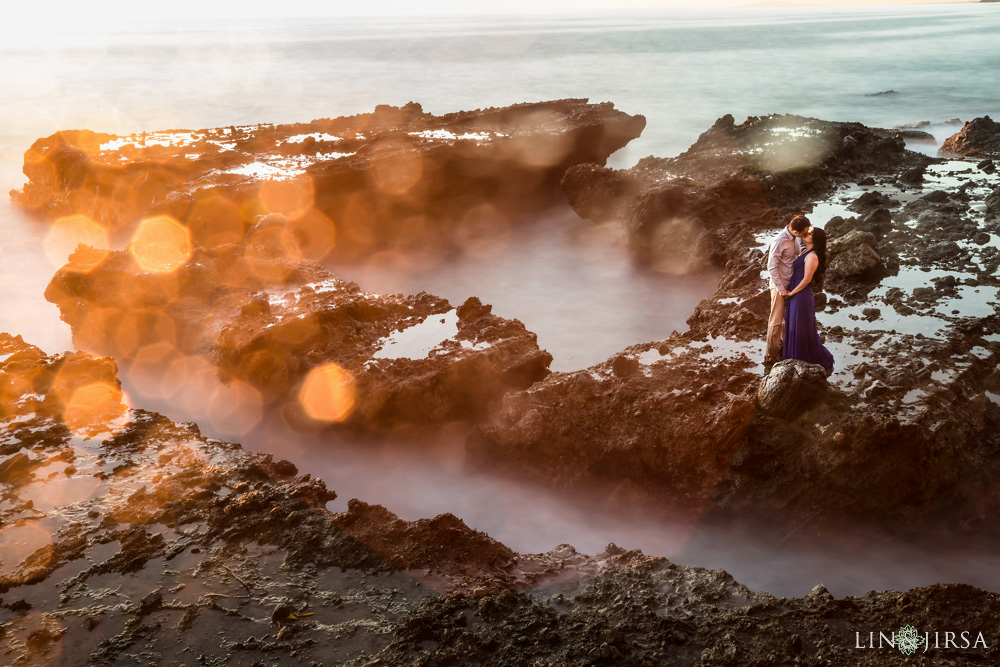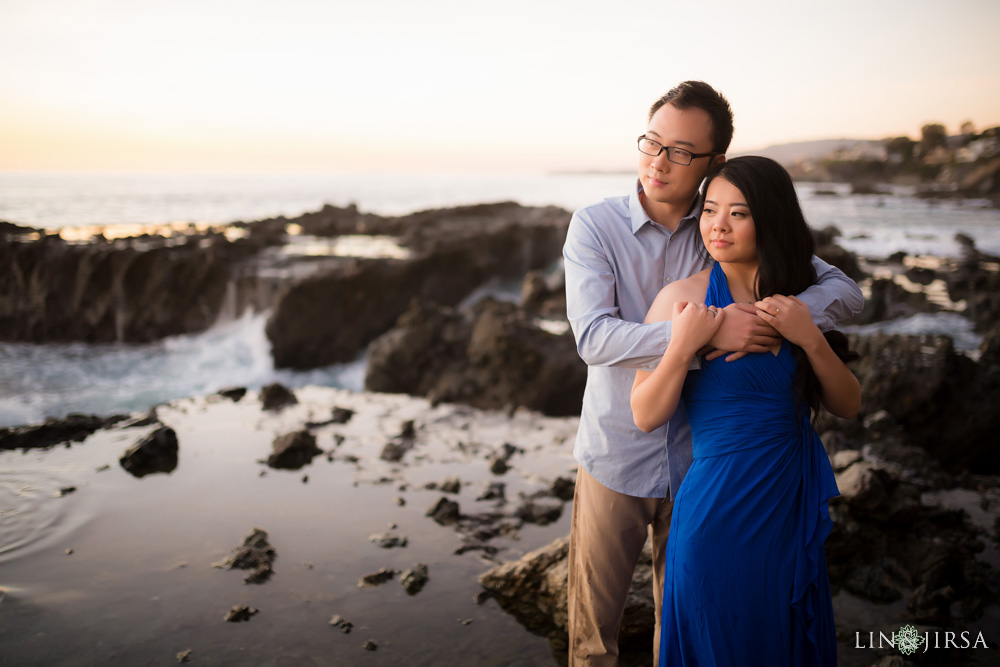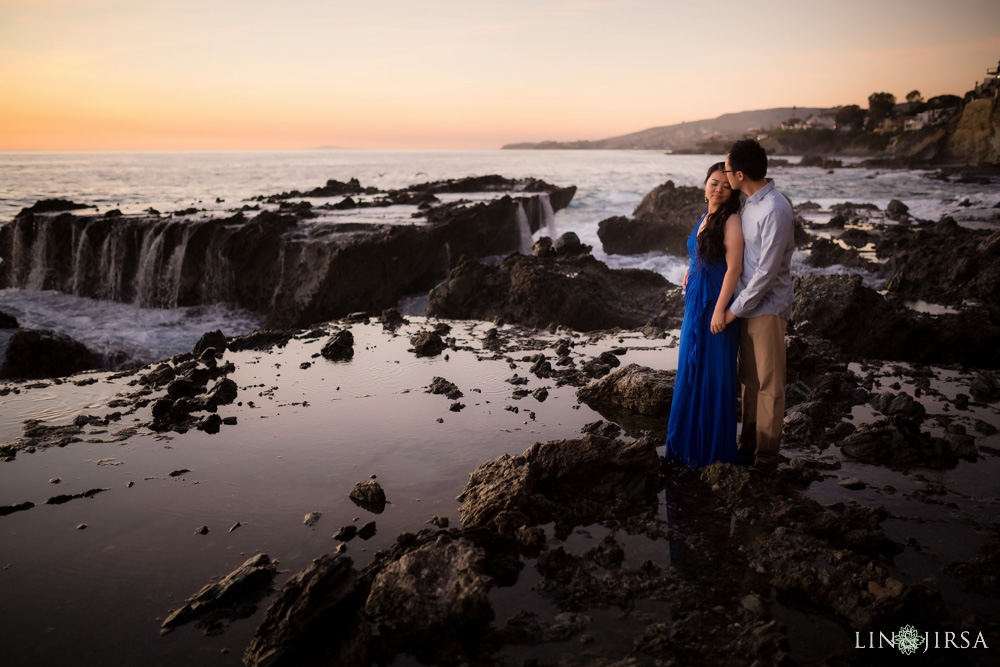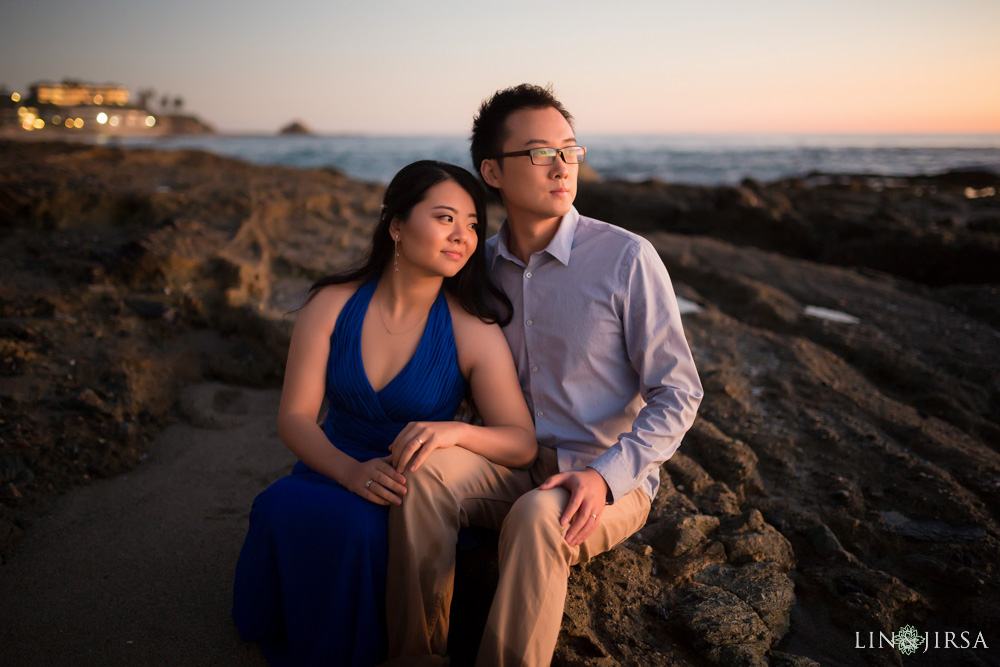 Engagement Photography Location: Victoria Beach, CA
If you are interested in booking Lin and Jirsa Photography for your wedding, please visit our Contact Page. To view more information about our post production, please view our Lightroom Presets and our Lightroom Tutorials.