Redlands Engagement | Alex & Alexandra
January 5, 2016
We're so happy to show you our latest engagement session featuring Alex & Alexandra taken in Redlands.
This shoot would not have been possible without the efforts of Malyssa Lyles & Branwyne Smith, our shoot stylist and makeup & hair artist for the day! They pulled together everything flawlessly and we could not be more grateful!
This is the first half of an all day shoot we produced together with Creative Live for Pye's Incredible Engagement Photography online class airing January 11th & 12th! If you're interested in learning more, be sure to click here.
Alex & Alexandra were our first models for the day, helping us showcase the versatility of photographing couples in broad daylight. Be sure to RSVP before January 10th for a spot in the class!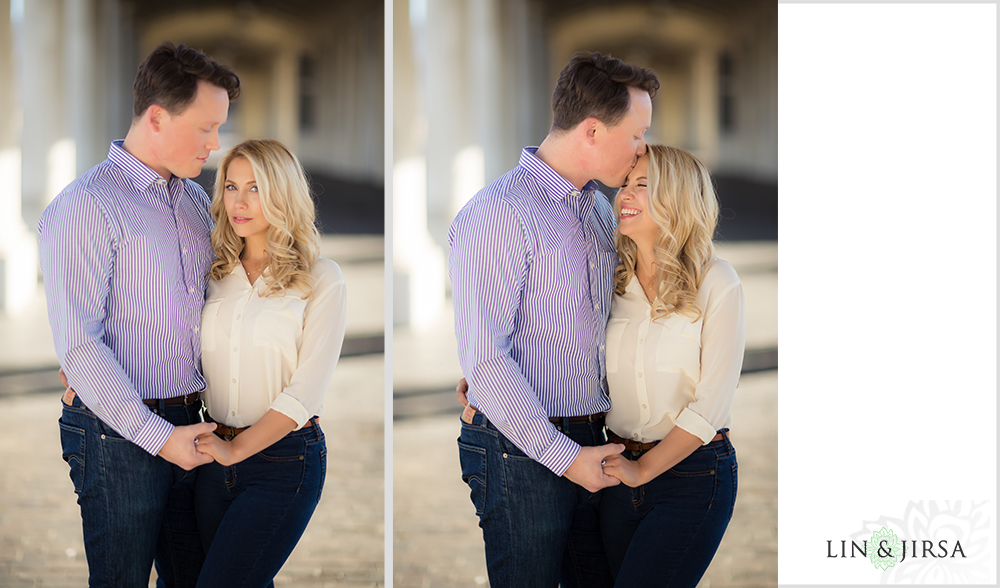 We started off by getting our couple comfortable in front of the camera, which make for some great candid moments. This step is crucial at the start of a session because it not only allows for the couple to let loose and have some fun and place trust in the photographers hands. Creating a cohesive relationship from the get go will only produce quality images.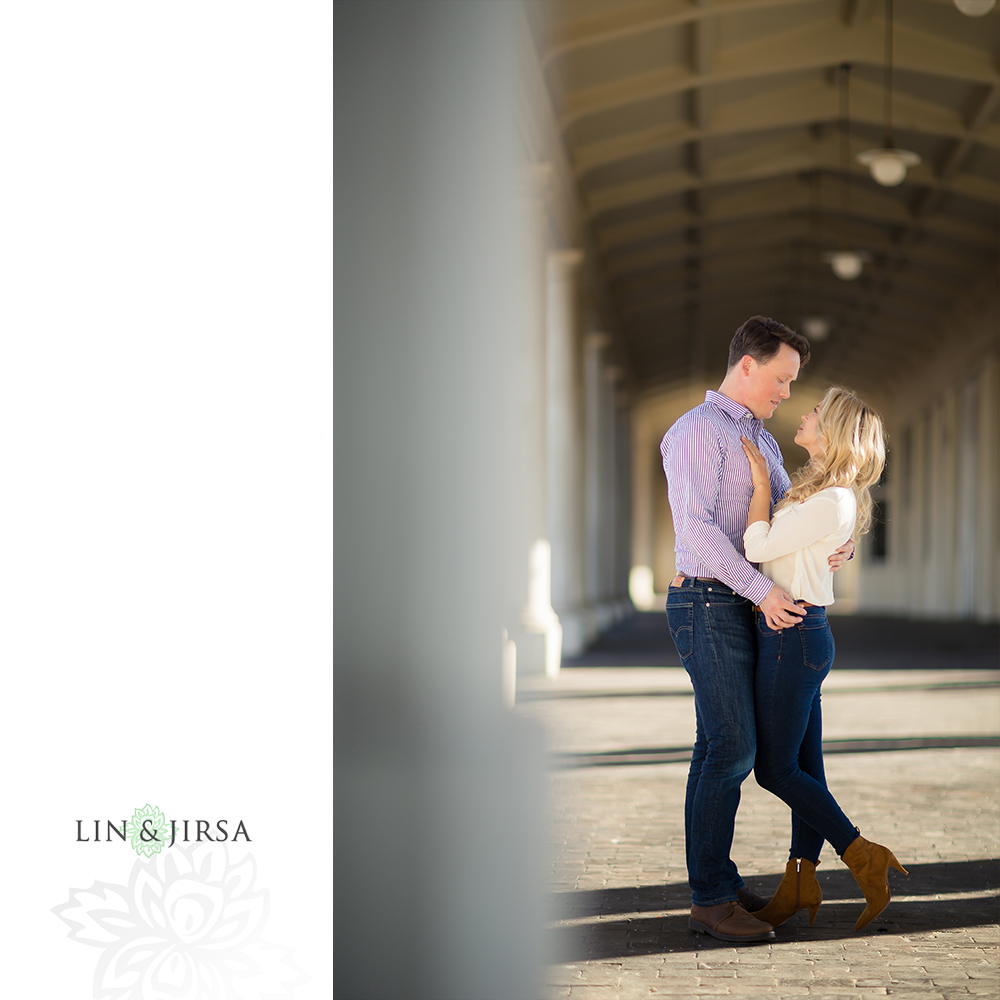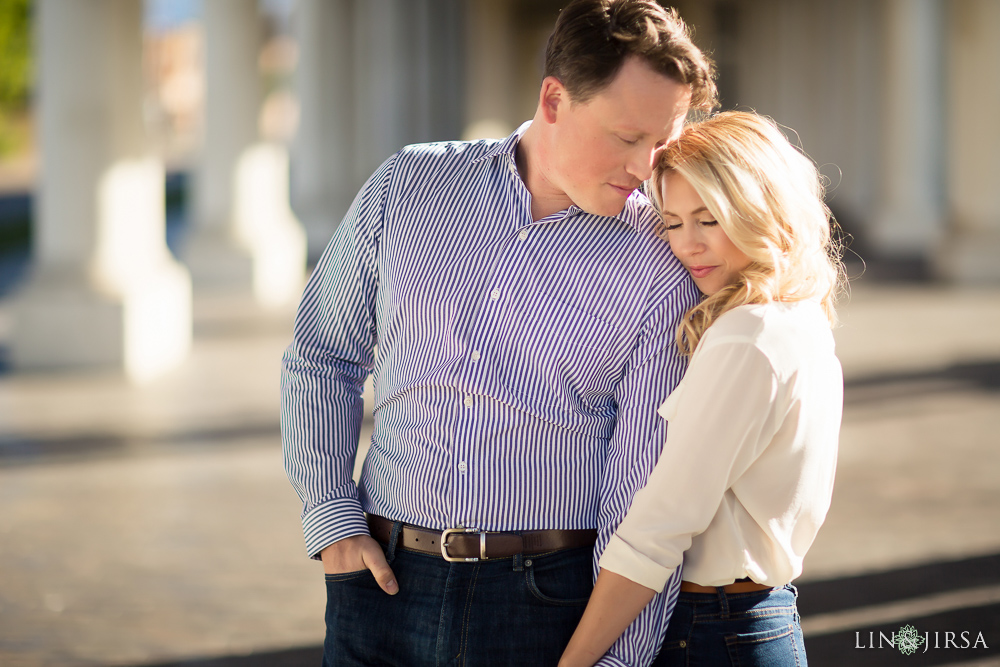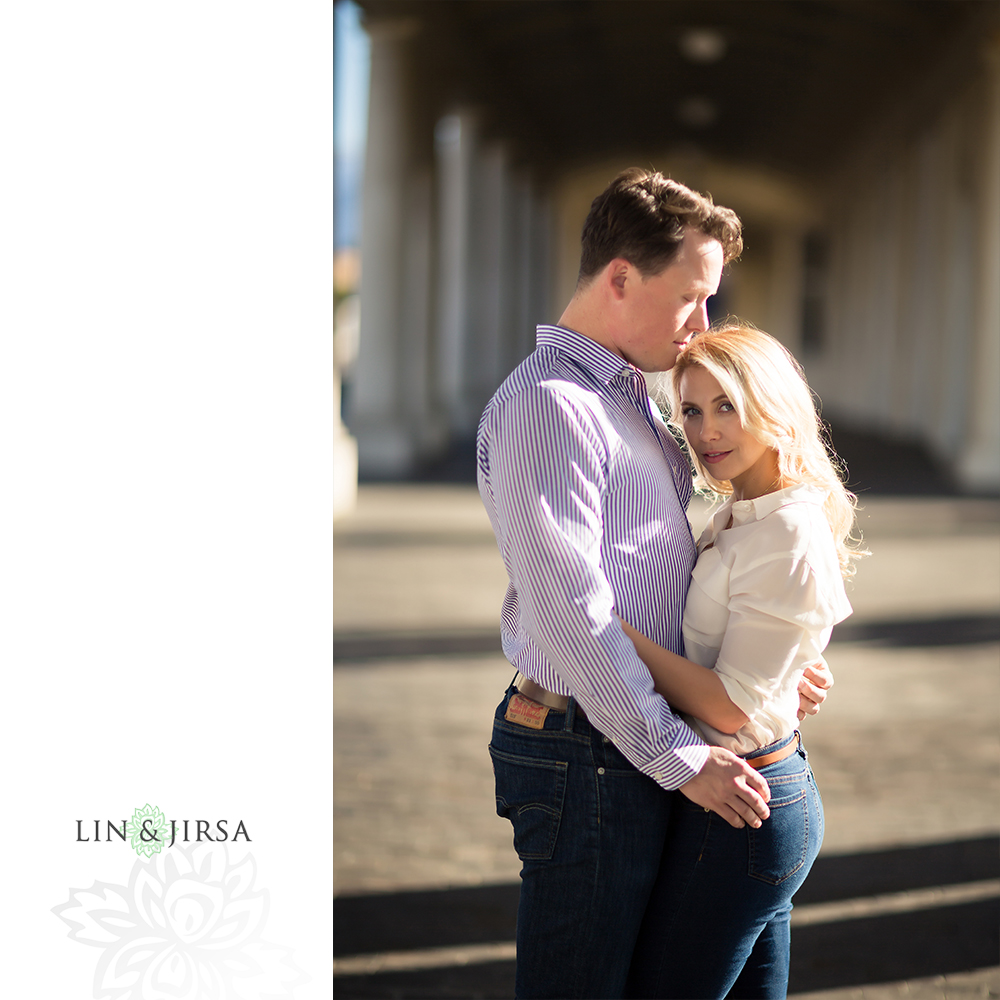 Using a tilt-shift lens we were able to draw the viewer's focus into our couple – even though the couple was not placed in the center of image your eye immediately goes to them. By softening the exterior sides of the couple, you are focusing on the pure emotional value of the image.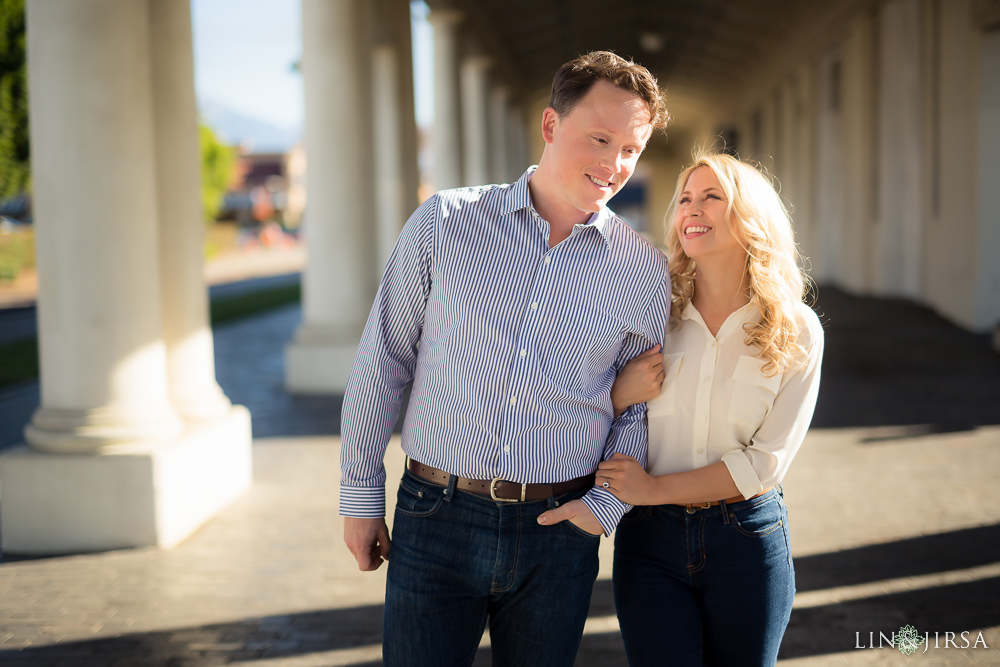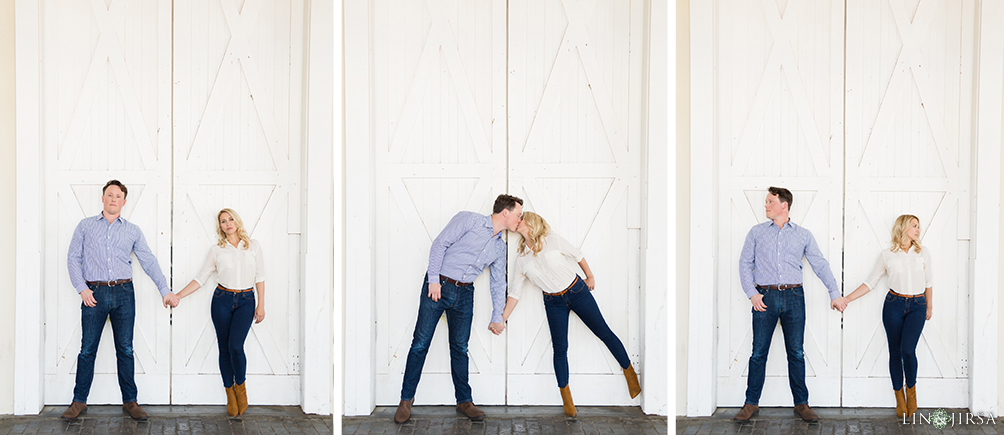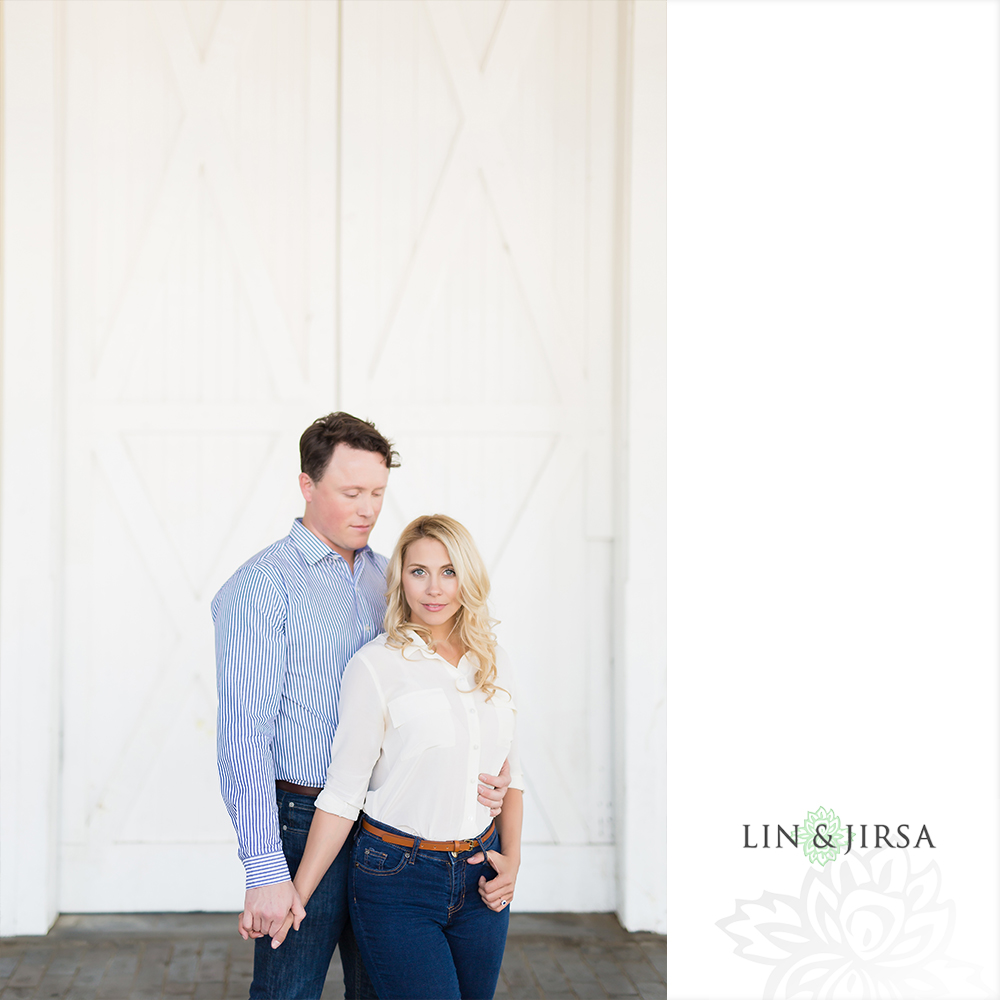 We headed back to the same hallway that we photographed in earlier, only now we aimed for a more dramatic shot. The time of day hasn't changed drastically however by manipulating the light available we can produce an entirely different tone. Using a backlight we created this stunning image of Alex & Alexandra, once again drawing the eye into the couple and the moment being shared between them.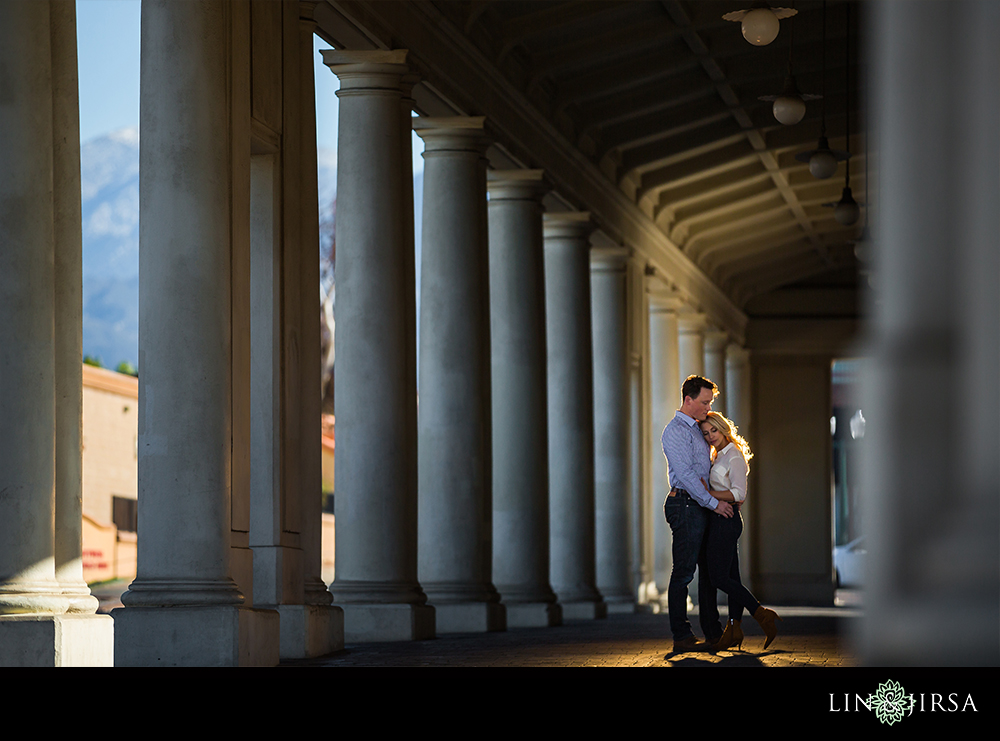 One of Pye's favorite techniques is to take hard, mid-day sun and carve out your subjects with flash. Creating a stand out image like this that focuses on the grand architecture of the building while still drawing your eye into the couple is what art is all about!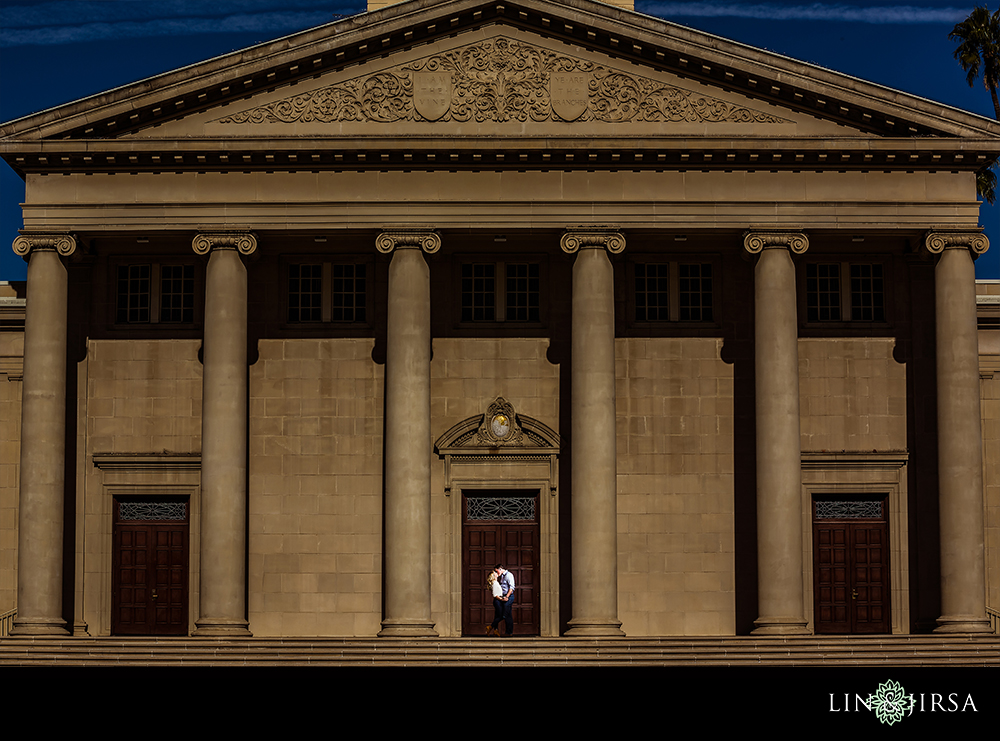 Natural light couples photography has such nuanced beauty. By playing with ambient light, we can create sun flares and determine where we want our subjects to be shadowed and highlighted. By placing our subjects in the shade, we allow for options on whether we want to expose certain areas of sun or keep the light hidden.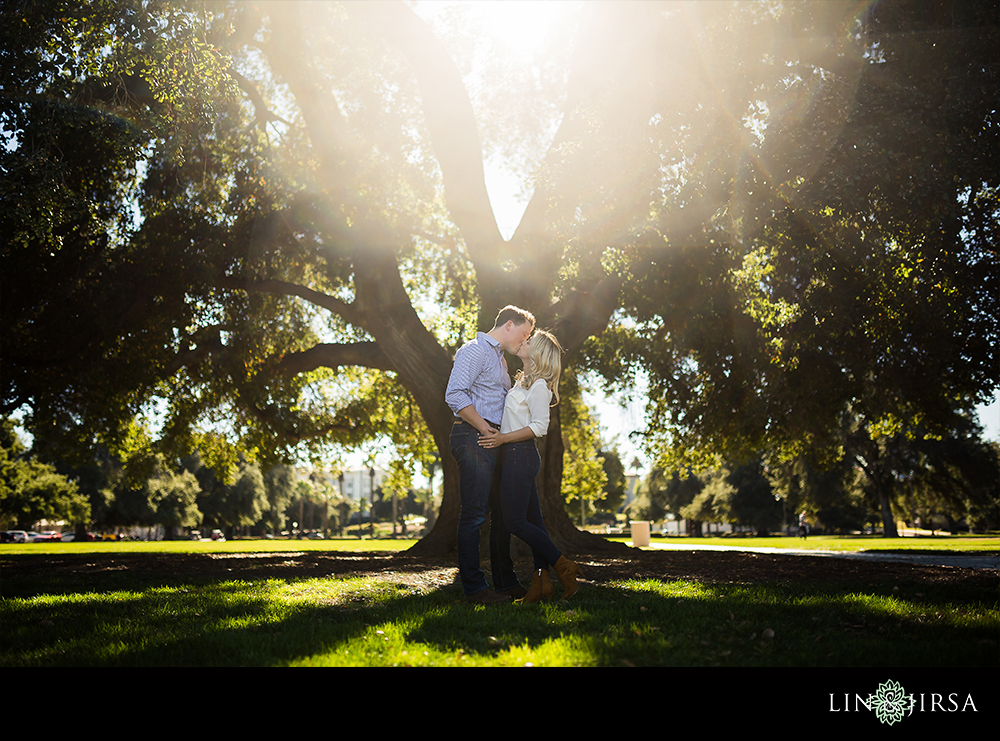 Setting up a picnic scene like this is great for focusing on the couple and the environment. By closing in, we get a tight shot of Alex & Alexandra, their picnic setup, and this intimate moment. By zooming out and stepping back, we can use branches and foliage to frame them and showcase the lush greenery and open space.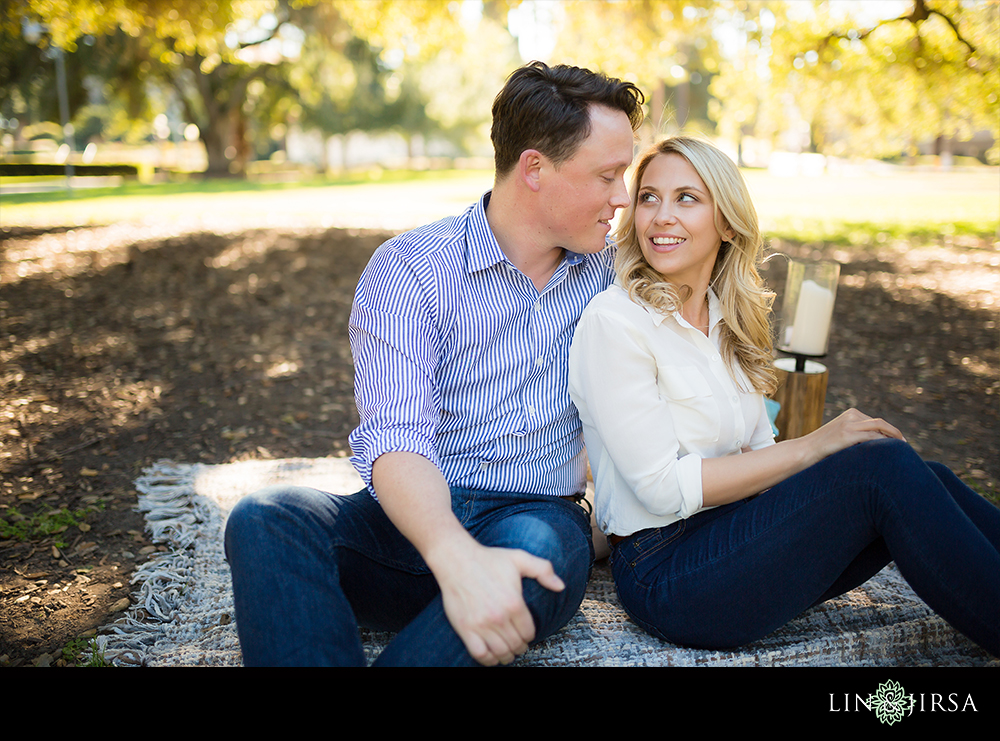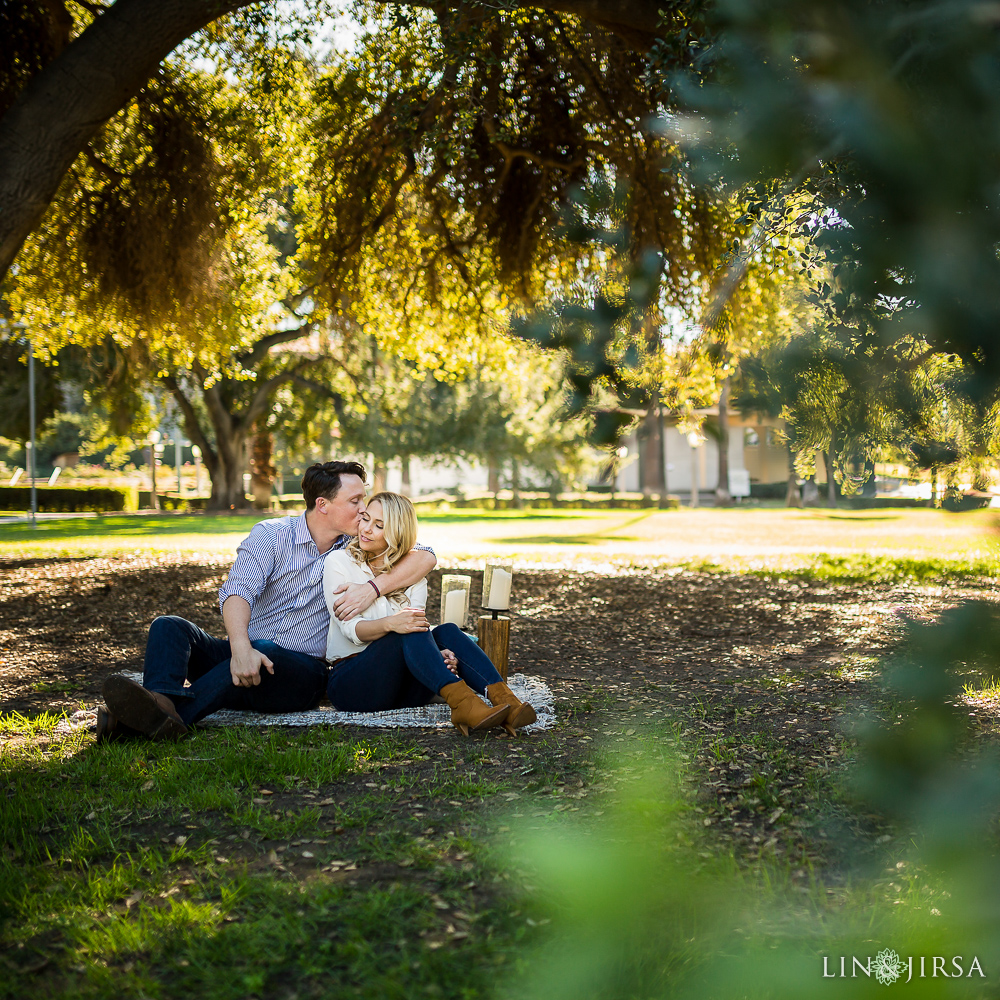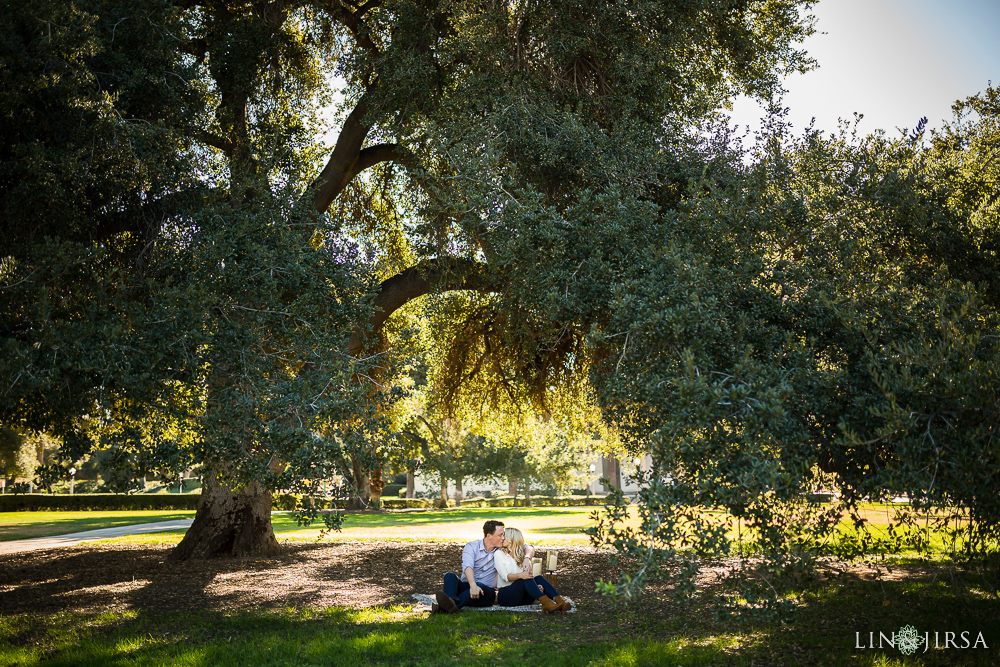 Engagement Photography Location: Redlands, CA
Stylist: Malyssa Lyles, Contact: [email protected]
Makeup & Hair: Branwyne Smith, Contact: [email protected]
For more info on Lin and Jirsa Photography, please contact us via our Contact Page. We'd love to set up an appointment for you to come by and see our albums and meet the team!
Also, be sure to follow us on our Google Plus Page for updates and the latest with LJP!
For more info on our Engagement Photography Posing, Lighting, and methodology, please see our Engagement Photography Tutorials.